Are you a mom of a sweet biracial baby whose authenticity is extremely intriguing? Do you love hairstyles for mixed babies and are planning to get one for your little one?
If the answer to that is yes, you happen to have the cutest looking children with the best of both authenticities included.
Trendy Mixed Baby Hairstyles
Biracial hair can sometimes be a significant challenge, some times you don't know how to do it, and other times you run out of ideas.
Check out the trendiest 21 haircuts for mixed babies, you can draw inspiration from for styling your little one's hair.
1. Ringlet Curls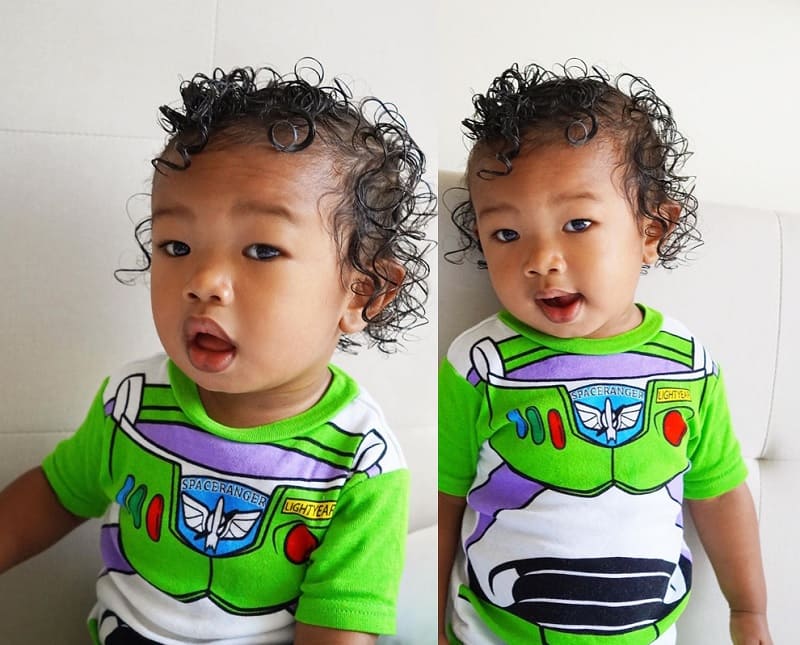 If your sweet child is blessed with perfect little ringlet curls, the best thing you can do is let their hair grow naturally.
Mixed babies often have sparse hair before their actual thick and luscious locks come in.  If your baby is in that stage, growing out their hair is perfect.
This way, you don't have to put too much effort into a particular style. You can simply allow the hair to fall naturally.
Superb Hairstyle Ideas for Mixed Babies
2. Side Pom-Poms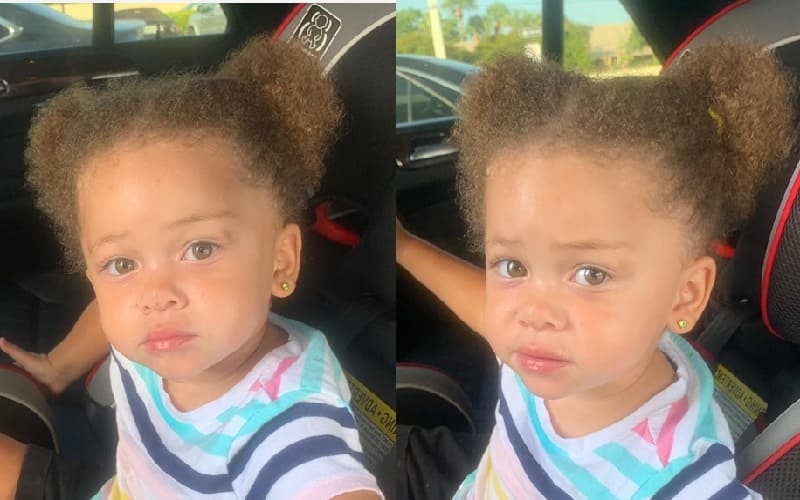 To establish this biracial hairstyle for babies, all you need to do is part the hair down the middle and pull each side behind to secure it with a soft stretchy rubber band.
The complete look will come off as two small yet adorable pom-pom ponies.
This hairstyle is a great one to opt for because it allows hair to be kept out of the way whilst looking completely adorable.
3. Ruffled Haircut
This mixed baby hairstyle is perfect if your child age is 1-year-old , it is the period wherein their hair starts to grow in.
This means allowing the hair to grow is always your best option. If your biracial baby has curly hair, just ruffle it up, and you are good to go.
Try not to brush through the hair too much because doing so would open up the curls. Natural curls look much lovelier!
4. Sectioned Twists
Twists are a very cute way of adding more cuteness to your child's style. It adds a stylish yet bold aura to their outfit.
If one braid or two is becoming too regular, you can choose to go for multiple! All you need to do is randomly section the hair twist it.
Have their hair ties accessories to make the finished look more dressed up.
Stunning Twisted Hairstyles for Little Girls
5. The Almost-Afro Look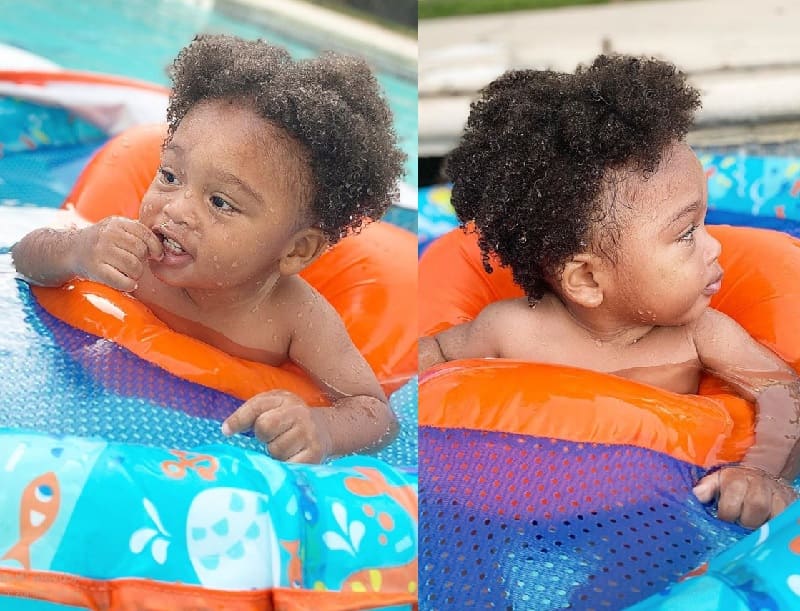 If your mixed baby is lucky enough to have hair that's thick and beautiful at a young age, you should embrace it.
Instead of combing it out and wanting to tie it constantly, leaving it open naturally is simple and chic. Let the hair grow wild and free, making it look trendy and stylish!
If you can't seem to come up with a hairstyle for mixed babies, you can ask a professional to cut your baby's hair in a trendy haircut such as this one.
Here, tapered fades with long hair on the crown area, makes the baby look like a miniature chic gentleman!
7. Middle Part Curls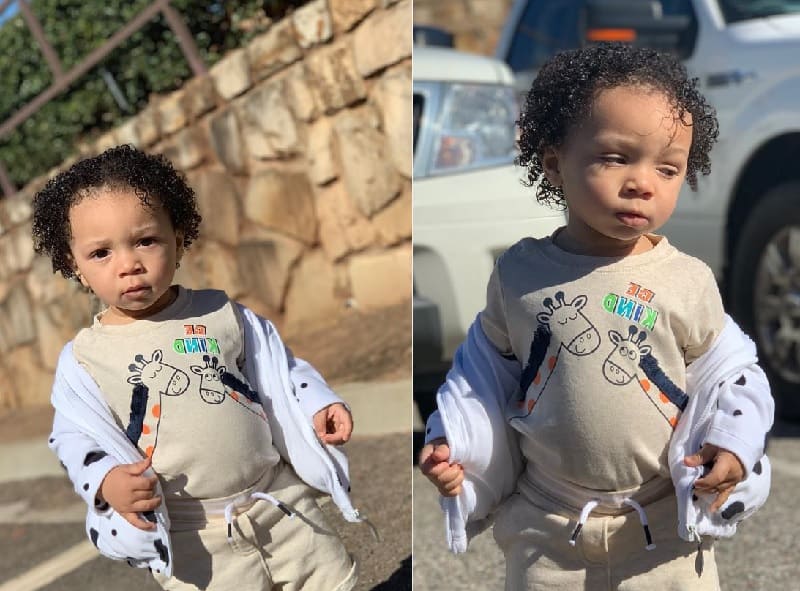 If your toddler boy has long hair, styling it can often be a problem. Always remember that even the simplest of accessories or parts can make a huge difference.
This middle part throughout the hair makes the hair look more groomed. It a perfect on-the-go mixed hairstyle that any mom would love to have for their babies.
8. Middle Parted Afro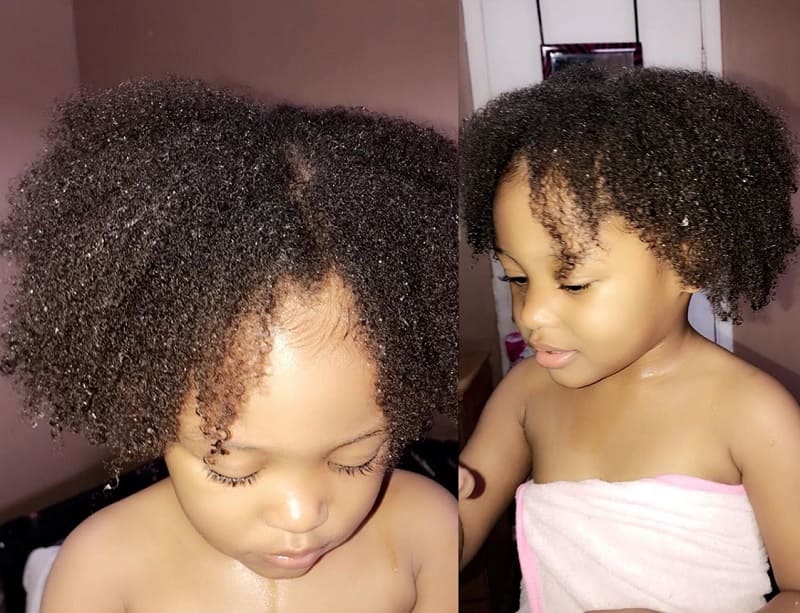 This hairstyle is another example of how a simple middle part can make a drastic difference. Also, middle parts can be done on boys and girls and have them look equally adorable and stylish.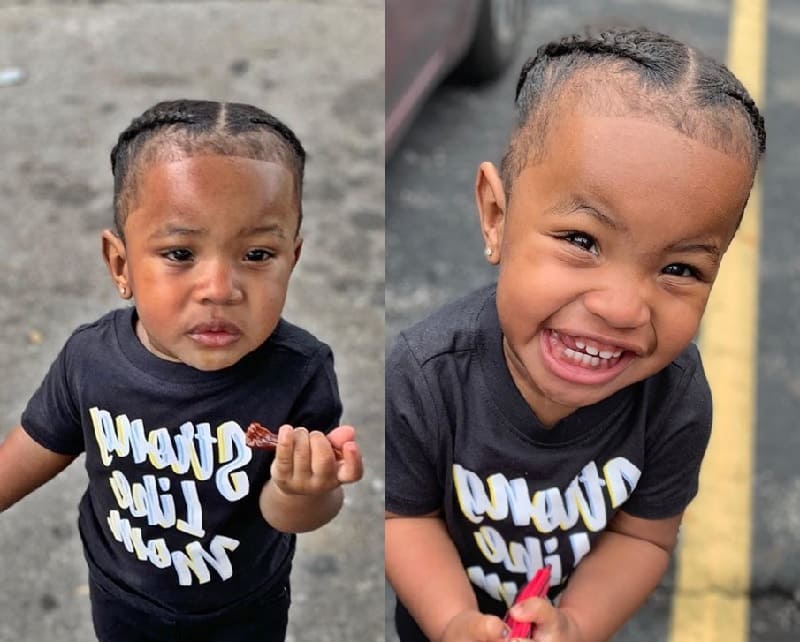 Braids can be the perfect element to include in your mixed baby's hairstyles when you want to turn it up a notch. This hairstyle with tight sides braids and apart down the middle has a class of its own.
10. Mini Knots
The only difference between the previous pom-poms and these mini knots is the way the hair is tied.
Instead of combing the hair backward to tie it, securing the hair on the front is a great way to have a slight yet noticeable variation. This style is perfect for when you want to change things up a little bit.
11. Wet Curls
Damp hair can also look really great when biracial hair texture is curly. But, dampness can also be risky, which is why this hairstyle is perfect once in a while. It is also the perfect excuse to have your child's hair air-dry.
12. Accessorize It With A Band
If you are blessed with a little Diva, take advantage of that personality trait and allow it to reflect on how you dress her.
A huge white bow to keep her curly hair away is perfect. It's girly and over-the-top adorable hairdo for mixed babies.
13. Voluminous Afro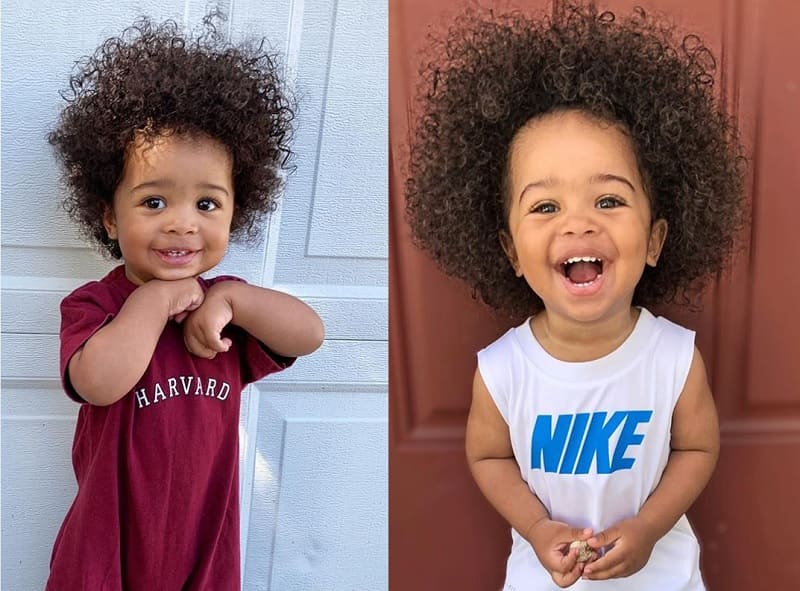 Embracing your baby's extravagant curly hair can be the next best thing. Apply baby oil on their wet hair, either use a diffuser to dry it out or allow it to hair dry.
This will add volume to their hair, making it shiner and also softer. It is certainly one of the trendiest mixed baby boy hairstyles.
14. Clip It On The Side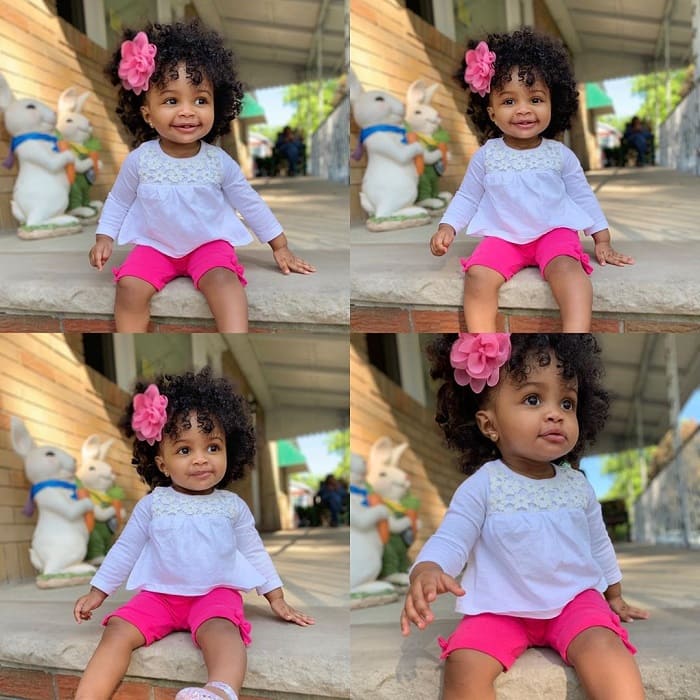 A simple accessory can add a lot of character to your child's outfit. Tiny and vibrant flowers or bows that are matched to their outfits are a perfect fit.
Clipping your baby girl's hair behind with a fancy clip may seem minimal, but it can make a huge difference.
It not only adds an adorable element but at the same time helps keep the hair away. It's perfect for biracial babies with short hair, and it's also easy to do.
15. Sleek Braid
Sleek hairstyles for children are just one of the most beautiful things ever. It makes them look too chic to handle.
Here is a sleek pullback that is secured into a pony and further braided. This can be the next hairstyle your child wears. It is perfect for them to wear to formal occasions as well.
16. Frizzy Curls
This mixed hairstyle is another style that is great for your cute baby if you don't want to do much and yet want your baby to look stylish and dressed up.
This curly hairstyle is also perfect for baby boys who are still steadily growing their hair. You can add organic coconut oil or baby oil into the hair when it damp to help deeply moisturize and then the hair air-dry by itself.
You can also slightly scrunch up the hair towards the front crown area to create an illusion of more volume. There is no going wrong with a hairstyle like this!
17. Topknot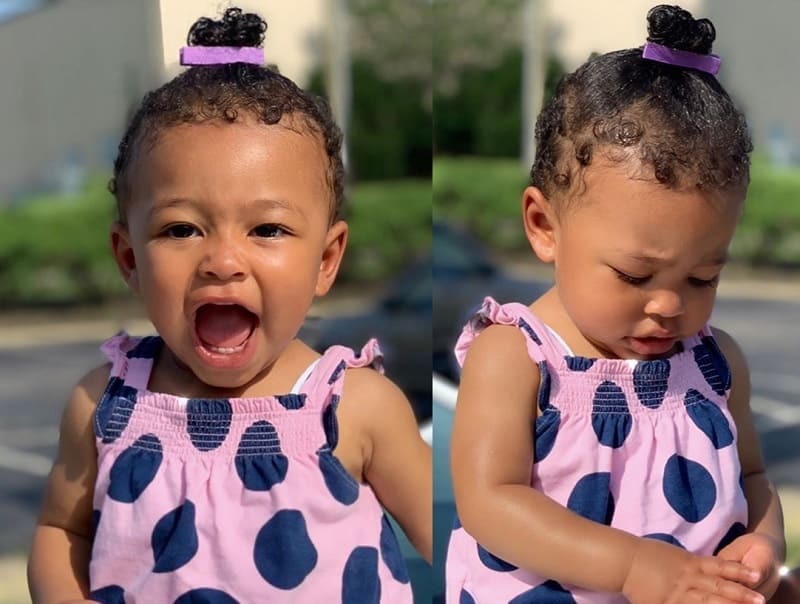 Who said that topknots were only for adults? This is one of the most preferred mixed baby hairstyles.
Topknots are a great way to style your baby's hair and at the same time, have their hair out of their face. It is perfect for second-day hair, or if their hair is simply having a bad day.
When you secure the hair, you can make use of different hair ties to add that extra oomph factor.
Cutest Haircuts for Toddlers with Thin Hair
18. Multiple Tiny Top Knots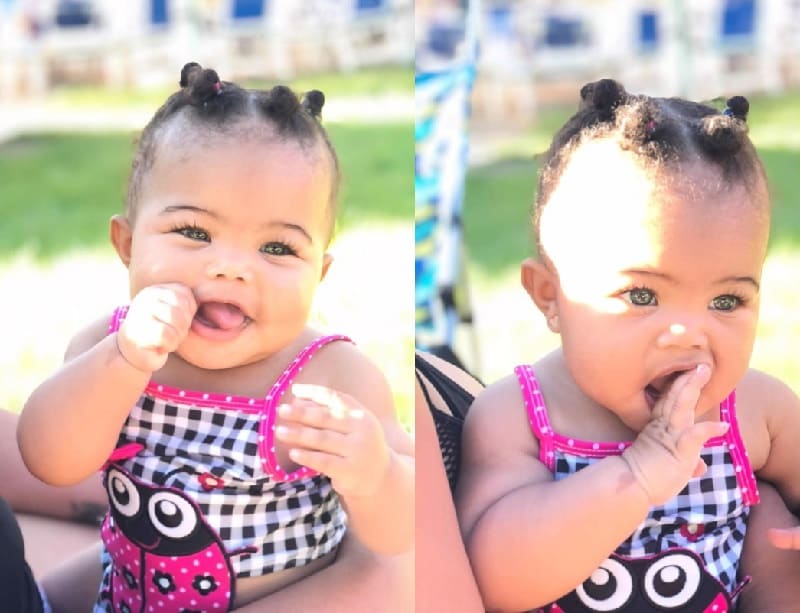 Do you have a little young beautiful girl, and you are looking for ways to style her hair wherein there's not a strand out of place?
This multiple knotting is a great way to do so. All you need to do is section the after parting it down the middle. Tie those sections randomly, and voilà, you have it — an adorable yet neat hairstyle!
19. Natural Hair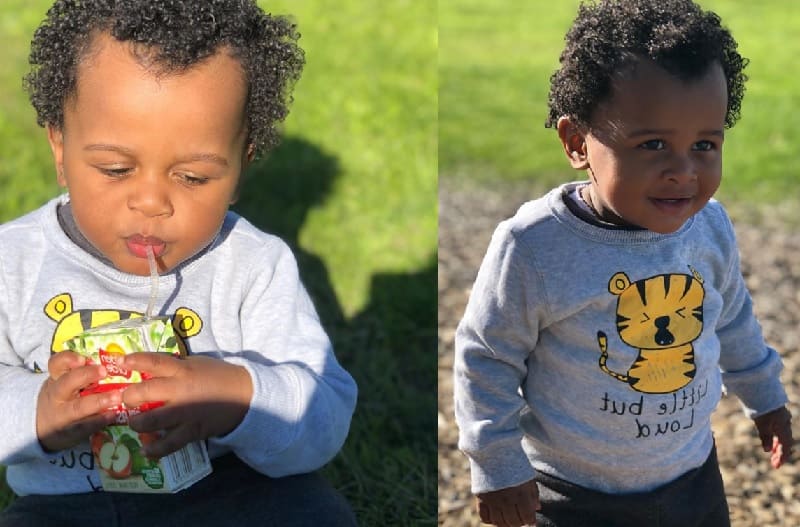 If your toddler's hair isn't complying and is growing too fast, have it cut. Cutting their hair will allow it to have a sophisticated shape and make it look more tamed.
After a good haircut styling, it won't be that difficult. You can even let it be as is, and just comb the sides of the away and down.
Unique Haircuts for Black Baby Boys
20. Short Curls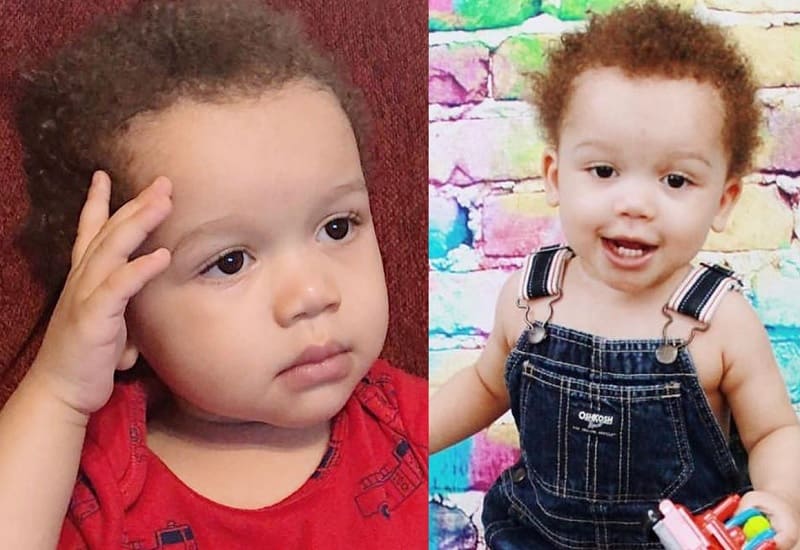 Short curls can look absolutely adorable, and that's not even the best part. They are also extremely easy to handle and maintain.
Every now and then you can change up the style by adding clips for girls and bandannas for boys as accessories.
When you just want to keep it simple and sleek, you can have it worn naturally — applying baby products for conditioning.
21. Two Buns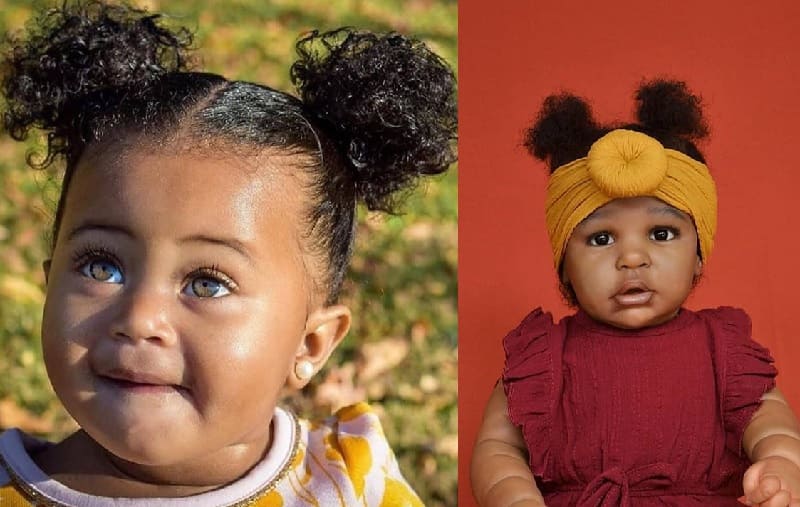 This hairstyle for mixed baby girls is a variation of the ones that are mentioned before. Here, there is a demonstration on how to style these two adorable buns as well.
Having a headband put on the front of the head ads extra to the look, it's perfect for when your family needs to head out for a special event.
On the other hand, you could have these buns tied as explained previously, just more towards the center of the head than towards the back.
All of the listed hairstyles for mixed babies are extremely easy to do. They aren't going to take much effort and time, but they will surely look like they do. Take inspiration from one or more listed hairstyles and create your own ones a well.