Wishing a happy birthday to your niece should be sweet and lovely enough to convey the love you have for her. Whether you are the uncle or the aunt, we have beautiful birthday wishes and quotes that you can share with your niece. You can send a message saying Happy Birthday or share one of this with her on the social network.
Birthday Wishes for Niece
Birthdays are a special occasion for everyone. When you have a niece who is still young, you can expect that they are hoping for lovely wishes from everyone – even their uncles and aunts!
When you want to write up special birthday wishes for niece, you can choose to keep it short and sweet. These happy birthday quotes will surely be easier for your niece to remember than the lengthy ones.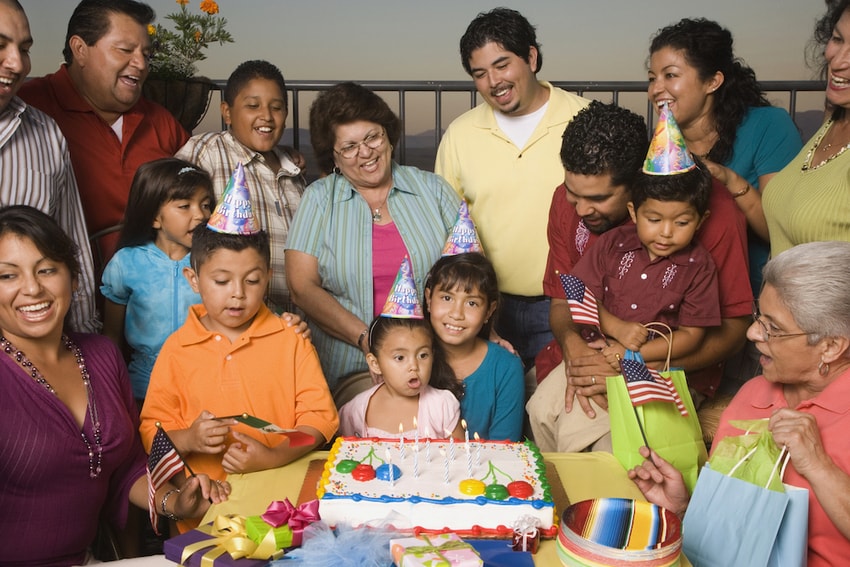 When you read the below happy birthday wishes for your niece, try to remember the unique ones which can relate well to your niece. Feel free to combine several quotes together to create your own birthday wish as well!
If you'd like, you can even print the quotes with the colorful illustrations below and share it with her on her birthday, and let her pick her favorite birthday wish! Either way, we'd like to celebrate the occasion with you, and we wish your lovely niece a happy birthday!
1. Aren't you lucky you have such a beautiful auntie celebrating your birthday with you? Happy birthday!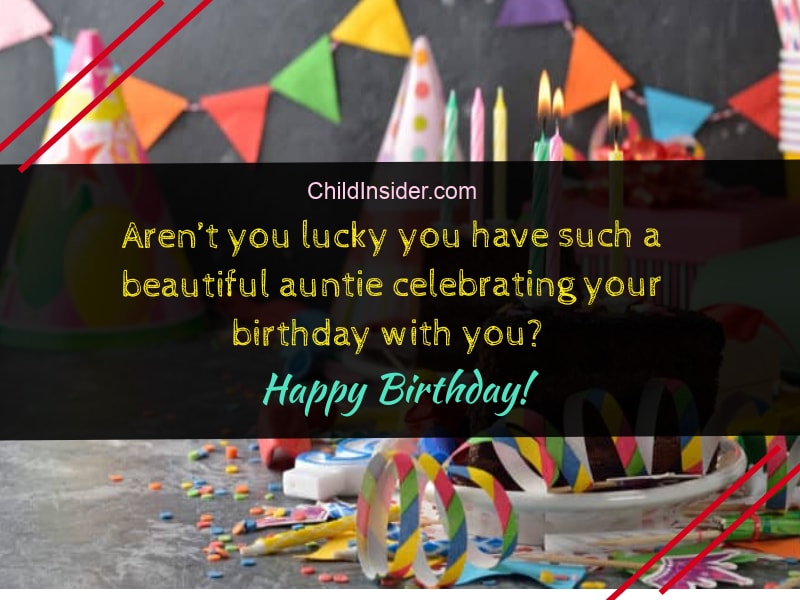 2. I'm so lucky to have such a cute niece to celebrate a birthday for. Happy birthday!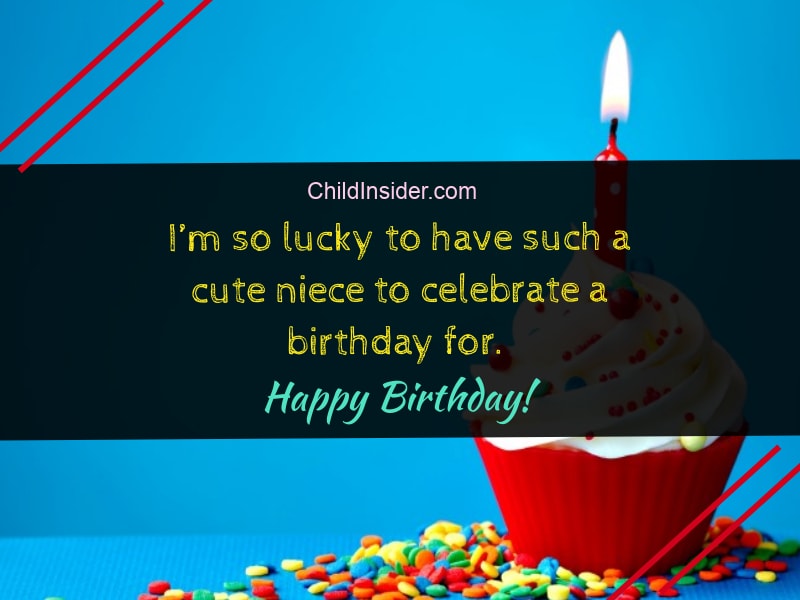 3. May you be blessed with everything that you could possibly wish for in your life. Happy birthday!
4. My dear niece, I hope that you will never lose the beautiful twinkle in your eyes. Happy birthday, my little angel.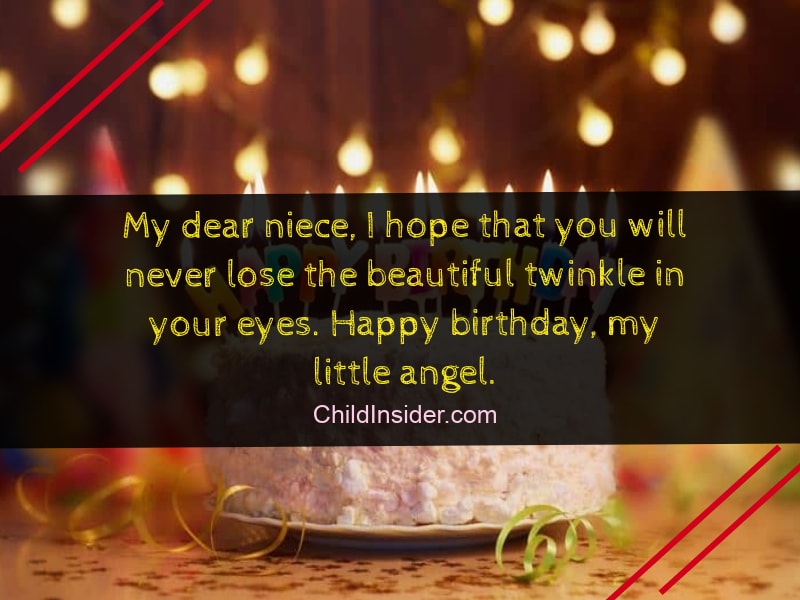 5. Words can't express how happy I am to be celebrating your birthday with you dear, happy birthday!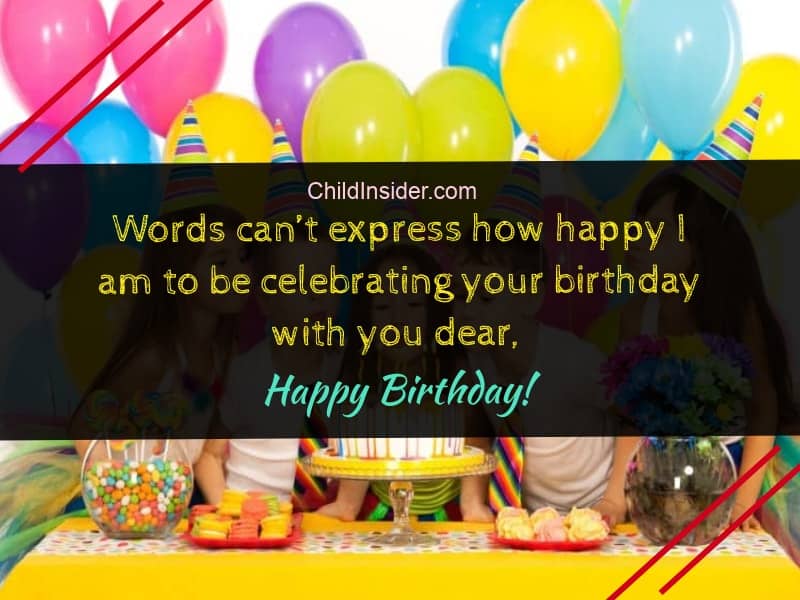 6. I'm sure that your parents have given you a fantastic birthday party, so here's some gifts from your auntie!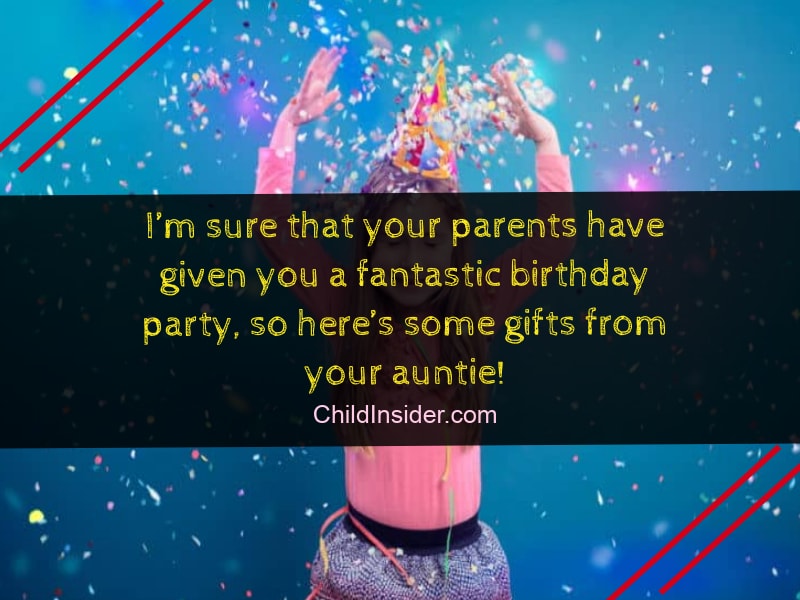 7. Happy birthday my little niece, may you grow up as sweet and loving as you are now!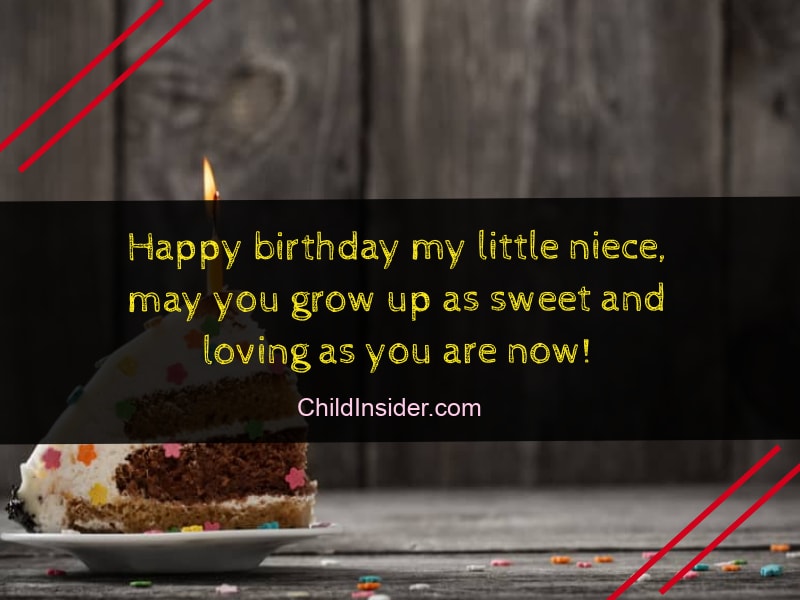 8. I'm proud to say that I have the best niece in the world! Happy birthday and have fun dear!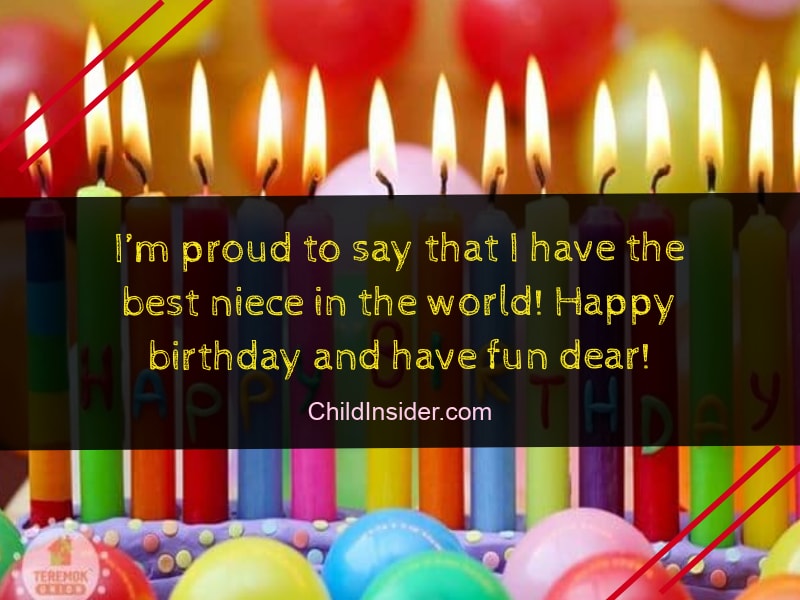 9. My dear, I hope that you will always be happy and joyful for every birthday you have. Happy birthday.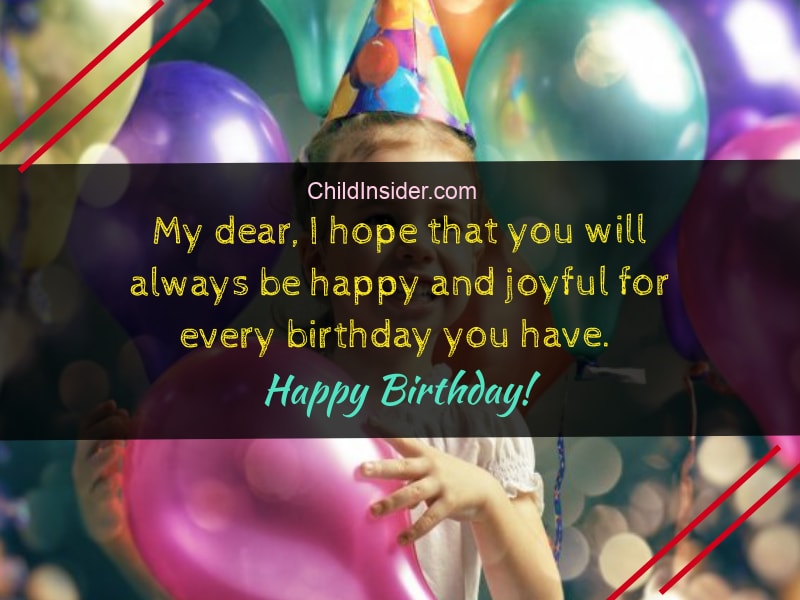 10. The most awesome niece deserves nothing less than the best birthday celebration. Happy birthday from your aunt!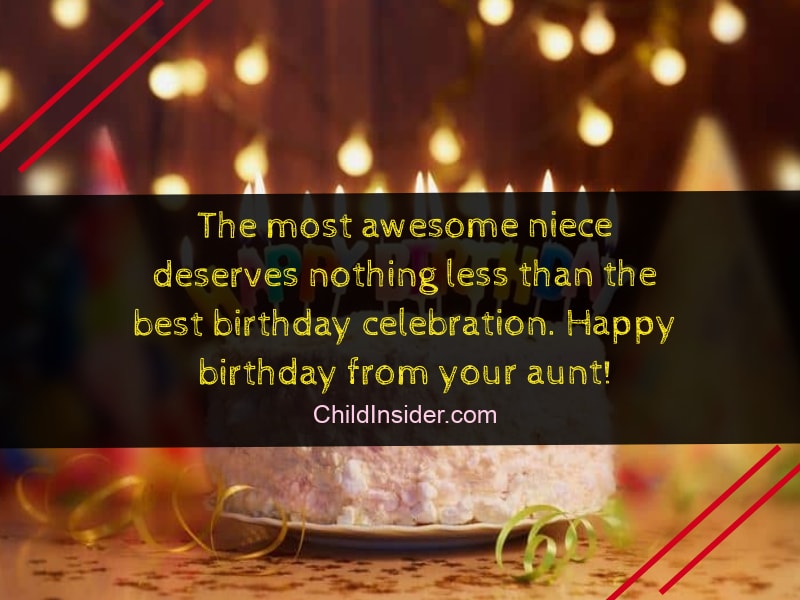 Inspirational Birthday Wishes and Quotes for Your Niece
Birthday wishes for niece can be difficult to think up, especially when you have such a lovely niece that you want to celebrate! Fear not, however, because we have compiled a list of beautiful and loving birthday wishes for niece that you can share on her special day. Just keep reading and personalize the birthday wishes that you like!
11. Dear child, you are still young and have plenty to look forward to. I wish you nothing but the best!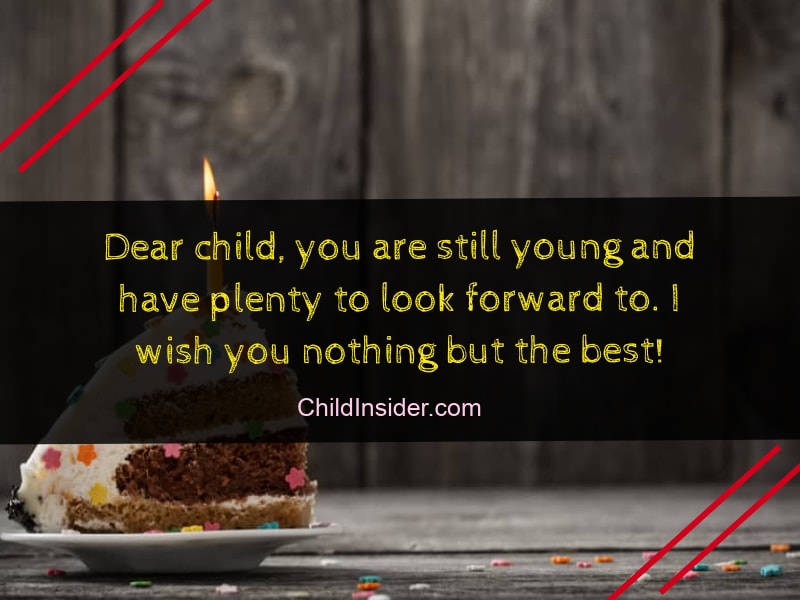 12. What an honor it is to be celebrating your birthday with your family. Happy birthday and God bless!
13. You have so much to look forward to with your bright & loving personality. Happy Birthday!
14. Happy birthday little one! I might not be your parent but you can consider me your fairy godmother. Here's your gifts!
15. Dear niece of mine, how lucky you must feel to have. Everyone loves you so much! Happy Birthday!
Birthday Messages for Niece
Be sure to accompany the lovely birthday wishes for niece with a nice present as well! A special gift for a special niece, accompanied with a lovingly crafted unique birthday wish will be sure to brighten up her day! Just be sure to get the age and names right when you open the wishes down on your chosen birthday card, and you'll be just fine. Here are some messages and quotes you can text your niece to wish her a special day.
16. My dear, nothing would make me happier than seeing you celebrate your birthday happily today.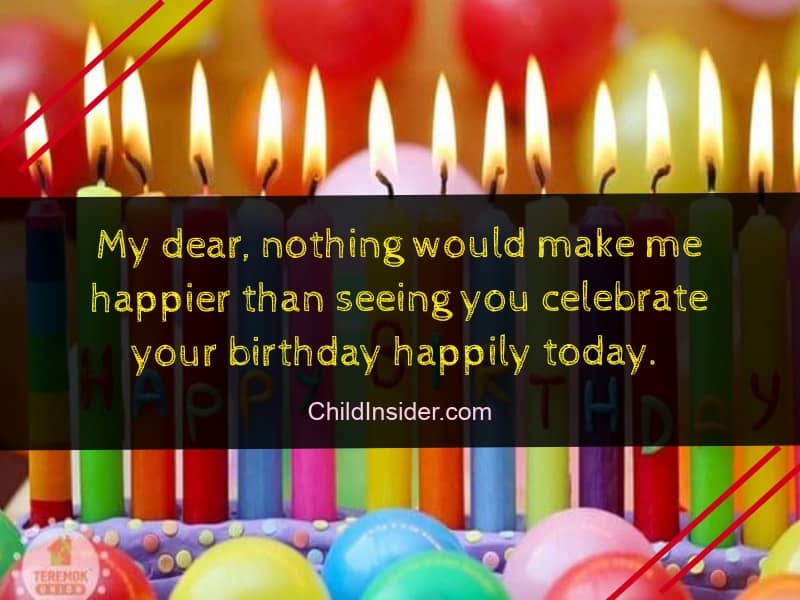 17. My sweet little niece is growing up so beautifully each day! Happy birthday and I love you!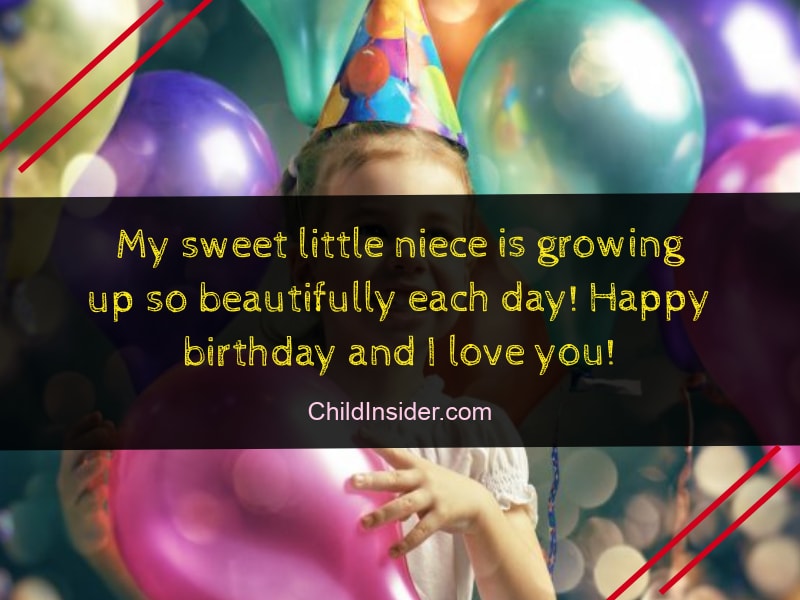 18. A dozen roses & a dozen smiles, a dozen reasons to remember how you make my heart swell. Happy Birthday!
19. My dear niece, happy birthday! May your bright little smile always stay with you through the days to come.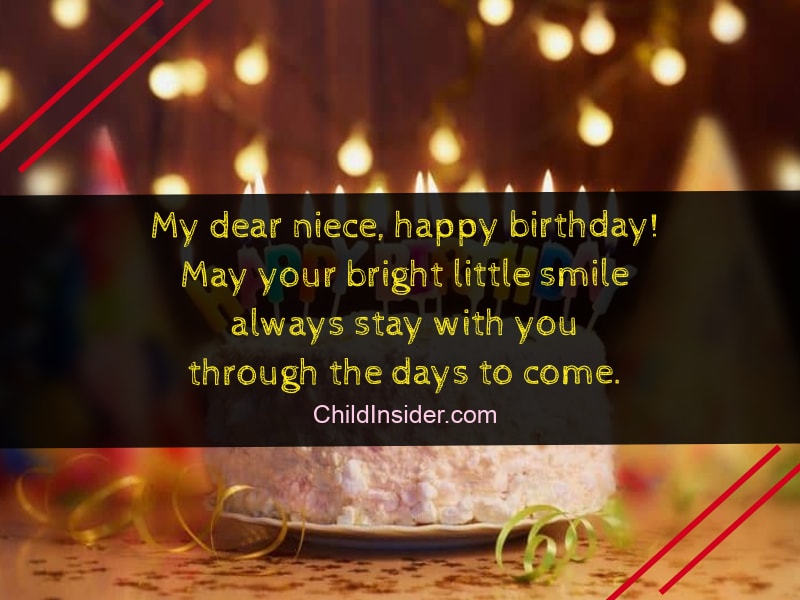 20. You are the best niece anyone could possibly ask for! Happy birthday sweet child, I love you!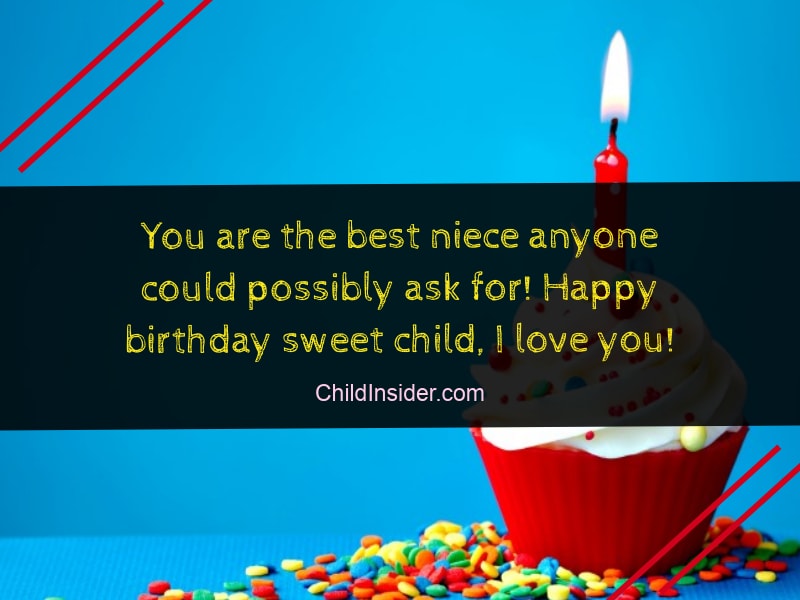 21. Happy birthday to the cutest child in the world! Though I'm not with you on your most special day, my blessings and good wishes are always with you. Have a very wonderful day! Aunty loves you a lot!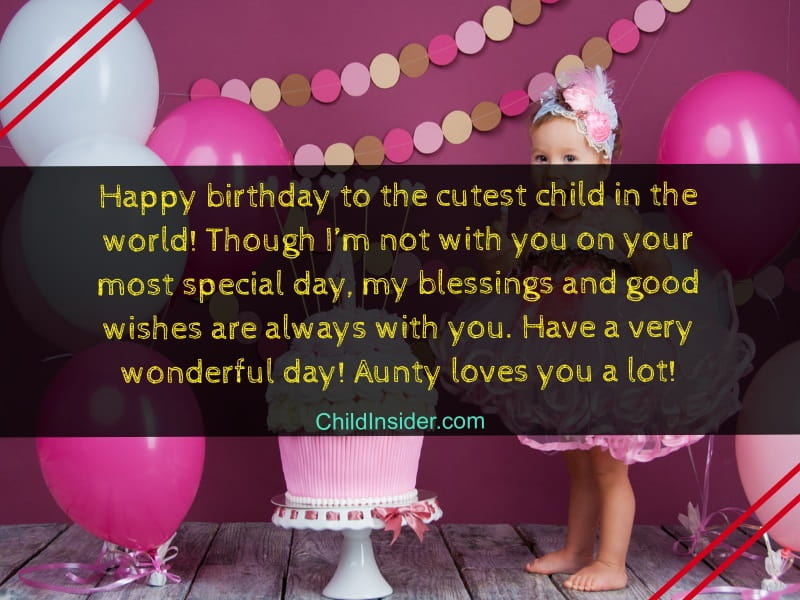 22. Congratulations my beautiful niece on your birthday! I really feel blessed to celebrate your birthday with you. May the happiness, joy, success always surround you!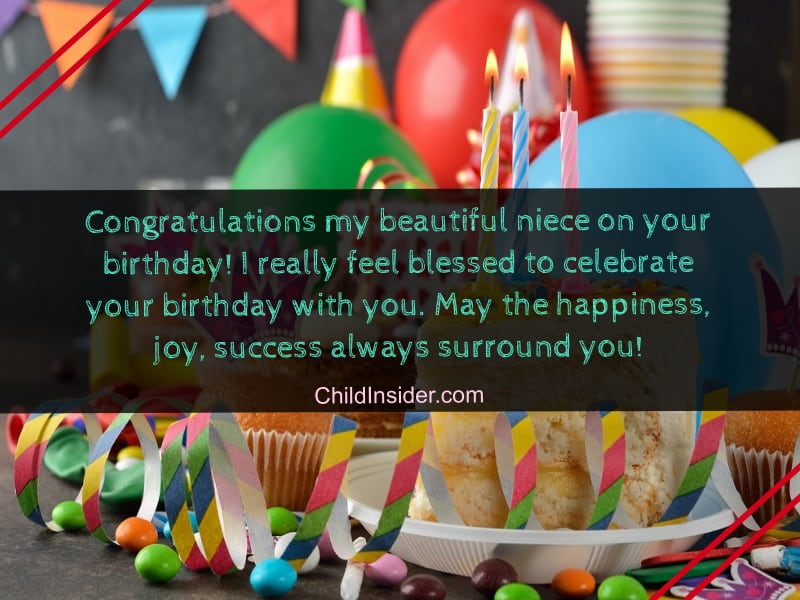 23. My little cutie pie, happy birthday! God blessed us by sending you into our family who only spreads the happiness. May this day come again and again in your life!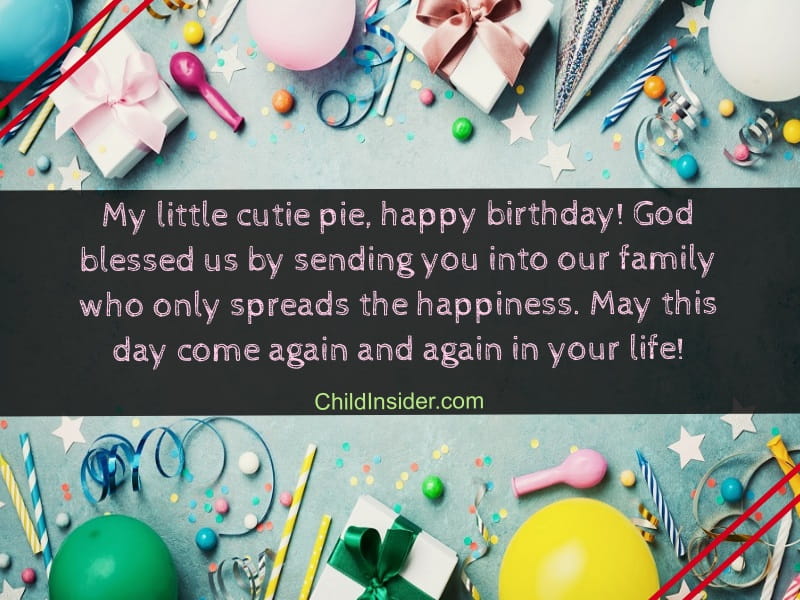 24. Congratulations on your 18th birthday my niece! You've become an adult now, but for me, you'll always be my little angel. Always be happy and cheerful!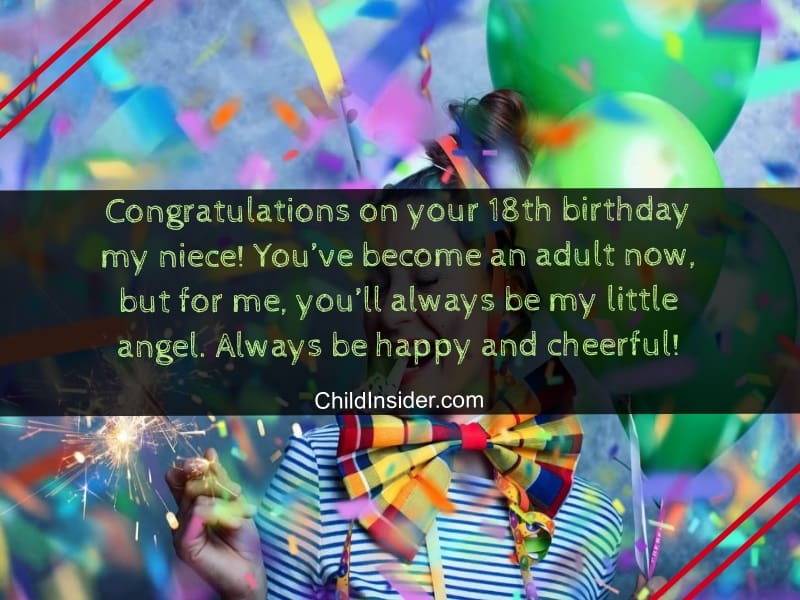 25. On your special day, I wish, you get all the best things in life. Remember that I'm always here for you no matter what happens. Have a great birthday!
Did you find any birthday wishes for niece that you like? Remember to write it all down and attach it with the gift for your niece, and don't forget to bring it to her birthday celebration!
While you are there, let's give her a memorable birthday celebration that she will never forget even when she grows up!