One of the most exciting parts of having a curly-haired baby boy is being able to do their hair and pick their clothes out for them. If your baby is naturally blessed with curly hair, we have 11 best baby boys curly hairstyles you can look forward to in this article.
How to Make Your Baby's Hair Curly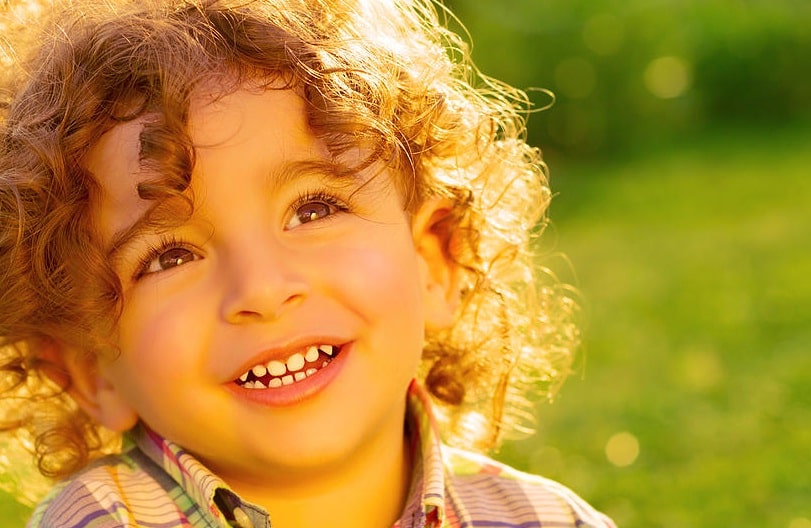 If your baby has wavy hair and you want to get it curly, below there are some tips and tricks you can adopt:
Use Products with a Natural Ingredient list: Any product that you use, make sure it contains natural ingredients. Textured hair needs a lot of miniaturization, so be sure to use natural products.
Twist and Press: Twist and press is an actual method used for drying hair. Instead of aimlessly combing your baby's hair back and forth, try the twist and press method. Its more gentle on baby hair and it will help curl it naturally.
Use a Diffuser: Diffusers are a good way to get curly hair crisp. But, make sure you aren't using excess heat too often. Lukewarm air once in a while, not for too long is acceptable.
Adorable Curly Hairstyles for Toddler Boys
Cutest Baby Boy Haircuts for Curly Hair
Check these amazing hairstyle ideas if you have a curly-haired baby boy. These are so easy to style and maintain.
1. Unkept Curls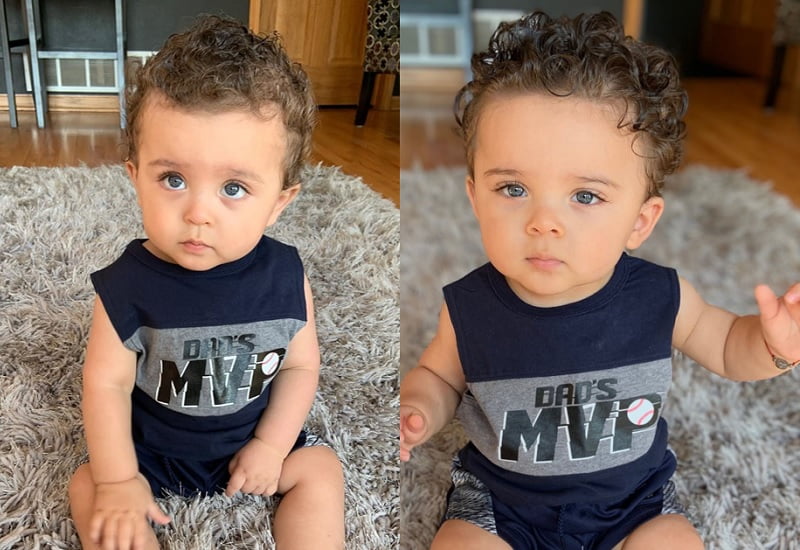 Having messy bed hair is a whole new trend on its own. It is easy and extremely manageable, which means you don't have to worry about always getting it right.
You can simply get your baby boy's hair air-dried and ruffle it up a bit to give it the bed hair look. Baby boys with curly hair that's messy look extremely adorable and carry it well.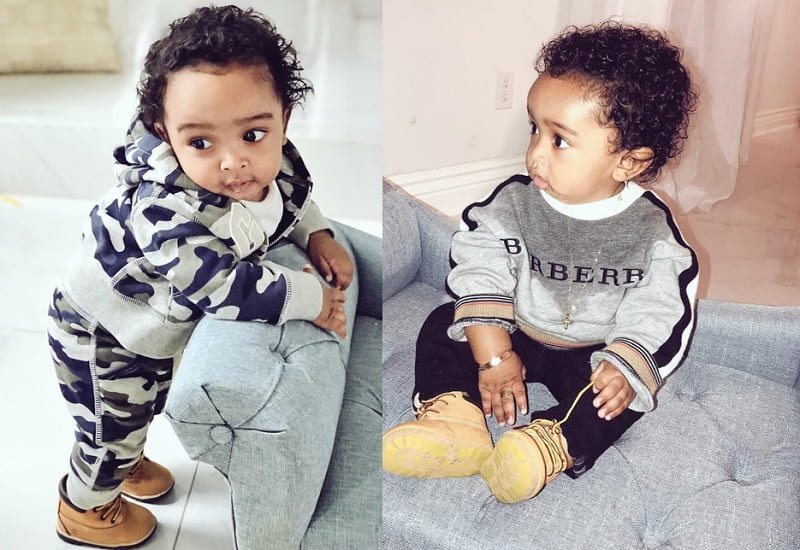 If you are trying to grow your boy's hair, and you don't intend to cause too much damage by constant grooming, this hairstyle is great.
All that is required to be done is to comb the hair at the tip of the crown backward. This way, you get to keep the curly hair out of your baby's face and still have them looking all cute and stylish.
3. Medium Length Haircut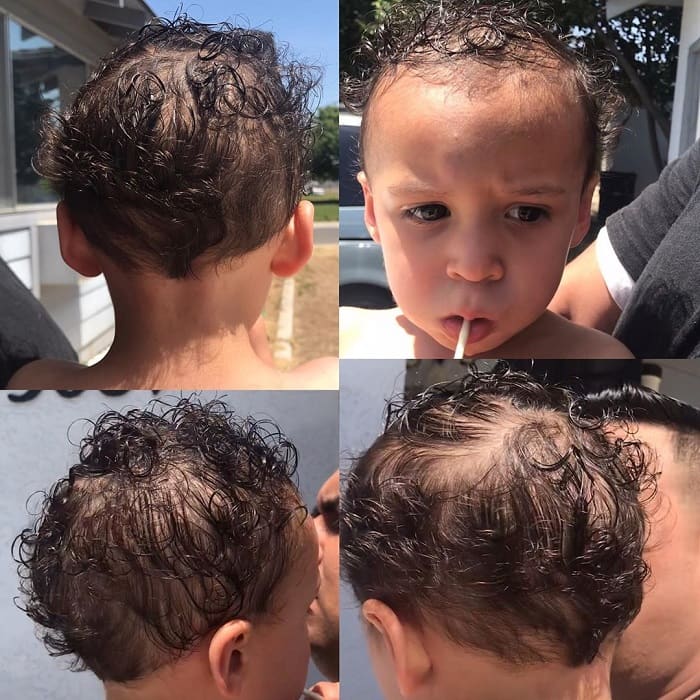 Sometimes, it is important to have your baby's hair grows for a while. When you are stuck in this particular situation, you can have the haircut be a style on its own. As you can see in the reference image above, all the edges are all cleaned and shaped.
Thus, making the hair look more sleek and neat. Once you get this curly haircut for your baby boy, you don't have to pat much attention to how you would style it. You can just leave it as is and you are good to go.
4. Cornrows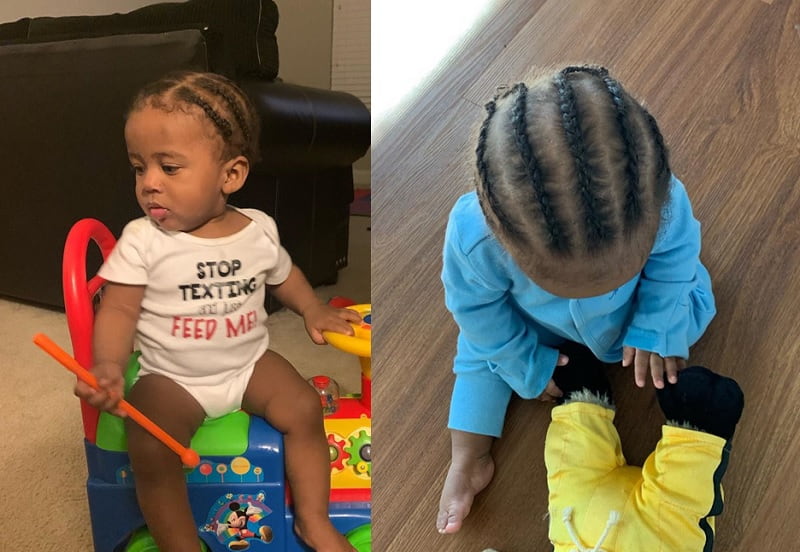 Cornrows are proved to one of the best ways to encourage hair growth. You can have your baby boys with curly hair tied up in cornrow braids.
This way, you don't have to worry about how to style or cut your boy's curly hair too often. They could wear this hairstyle anywhere and at any event. It suits well in all situations and places too!
We have mentioned about fade haircuts and how they are sweeping people off of their feet in various articles of ours. There is absolutely no right age to get a skin fade. Skin fades, for a fact, happen to look better on little boys than they look on men.
If your curly hair baby boy is blessed with long and full hair, you can opt for a skin fade. This haircut will make his full hair manageable and also make him look trendy and stylish.
6. Classic Afro Haircut
One of the most dominant, classic, and preferred baby boys curly hairstyles is the Afro. Once you find a stylist who is familiar with hair with this texture, you don't have to worry about a thing!
There is no styling involved and the haircut by itself is enough. The only thing necessary will be the occasional deep moisturizing and conditioning.
7. Natural Curls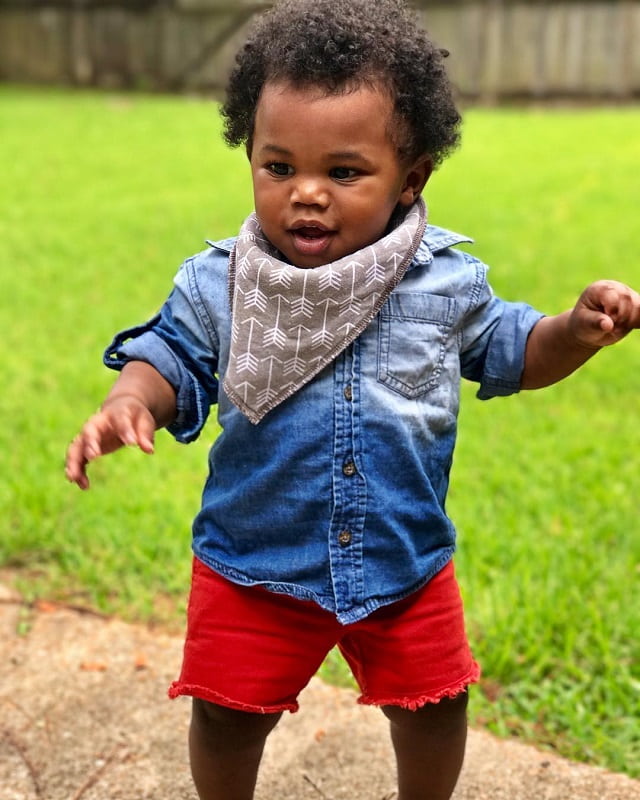 Having a baby boy with curly hair, to get a good haircut is all you need to maintain their hair properly. Cut your baby boy's hair at a short-medium length and be ready to do. There is no extra styling need. This haircut is low maintenance and looks amazing.
8. Tapered Front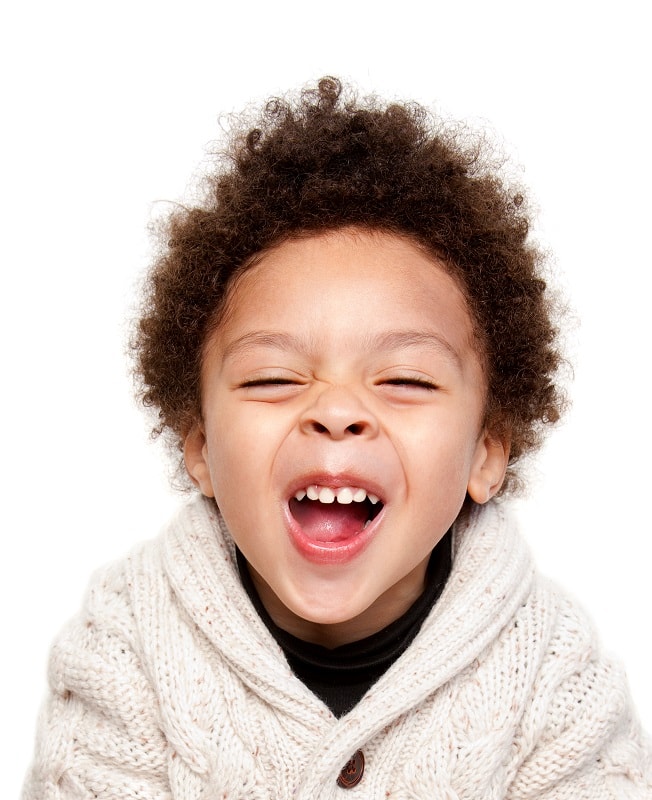 If your baby has bushy curls that are full, it's one of the best things ever. However, styling can be challenging. This haircut that is tapered to the front in the crown area is a perfect option.
This way, the sides are shorter and the mid part has longer hair. The baby boy haircuts for curly hair is simple and chic.
9. Neat Curls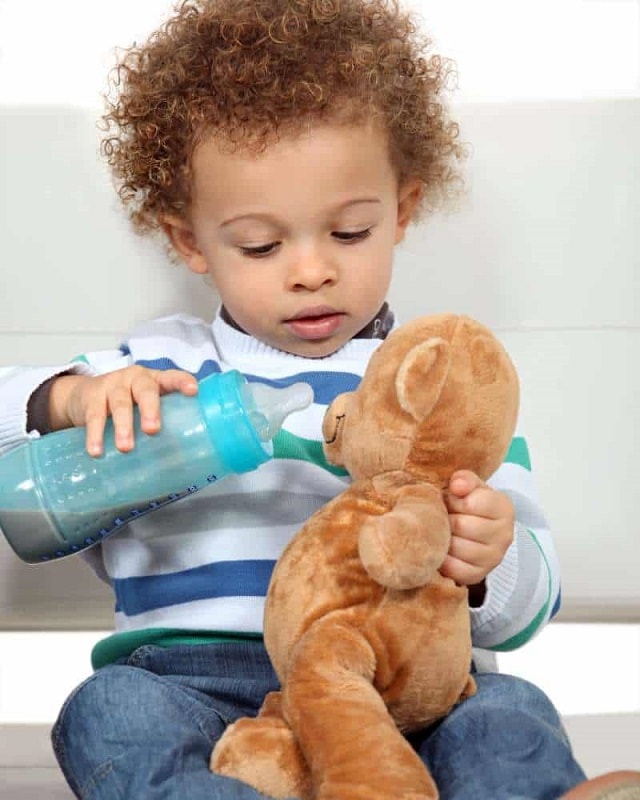 If your boy has neat curls, the best thing to do is embrace it. Curly haired baby boys are truly a blessing!
What you could do is cut the hair just enough to have full curls. The hair looks neat, groomed, and chic. There is no way you can go wrong with this hairstyle.
10. Tapered Sides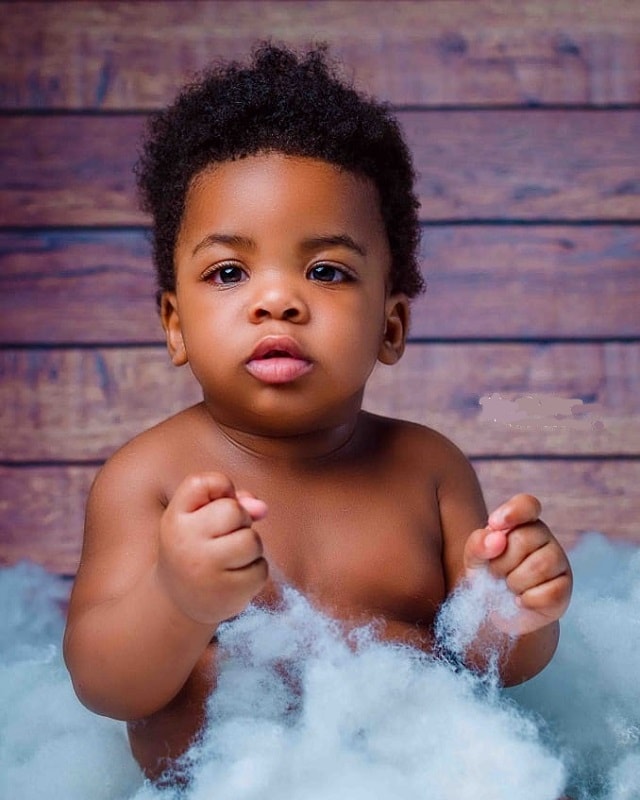 There are numerous curly haircuts for baby boys. Tapered sides are one of the best options amongst many in trend these days.
It helps tame curly hair; making it easier to manage, and it looks amazing too. Moreover, it helps the face have dimension. It is perfect on the go hairstyle that looks great.
If your baby boy's curls are either not growing properly or too much to deal with, you could opt for the buzzed haircut. The buzzed haircut has no maintenance at all and can also help grow hair correctly. It looks cute and takes no effort.
Baby boys with curly hair can have their hairstyle in many different ways. These 11 ways are just a few ideas you can either copy or get inspired from. At the end of the day as a mom, its all about functionality.
The hairstyles above are extremely low maintenance and look great, which is why you should use them as reference for your curly hair baby's next hair appointment.