The little girl's pixie cut is popular for its low maintenance and chicness. Mothers who want their kids to always look sophisticated and neat wonder now and then how to style their hair. Beauty blogs don't focus nearly enough on the hairstyles of little as they should.
Universally, one of the top picks in terms of hairstyles for little girls has been the world-famous pixie cut. It's neat, it's easy to manage, and it's just so adorable.
Amazing Little Girls Pixie Haircut Ideas
If you're looking for what haircut to give your daughter, read on to find out 20 kid's pixie cuts that are perfect for little girls.
1. Sleek and Simple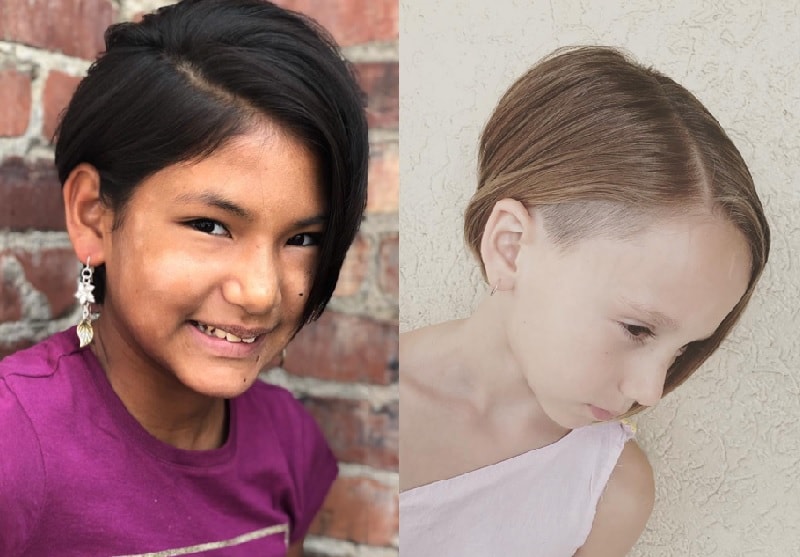 This little girl's pixie haircut is simple and classic and will immediately refine how your princess looks, giving her a neat and put together finish. For a slight edge, you could change it up by adding a peeking undercut to freshen it up.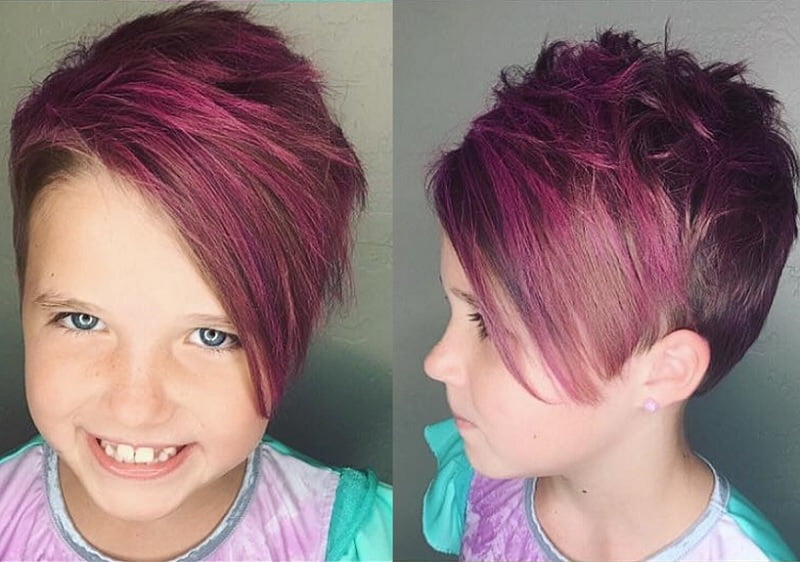 This version of a pixie cut is funky, edgy, and messy. With a messed up side-swept, long bangs, and a shaved side, this cut is perfect for the little girl who has a funky personality. For a more rockstar look, dye her hair her favorite color!
3. Long Side Swept Bangs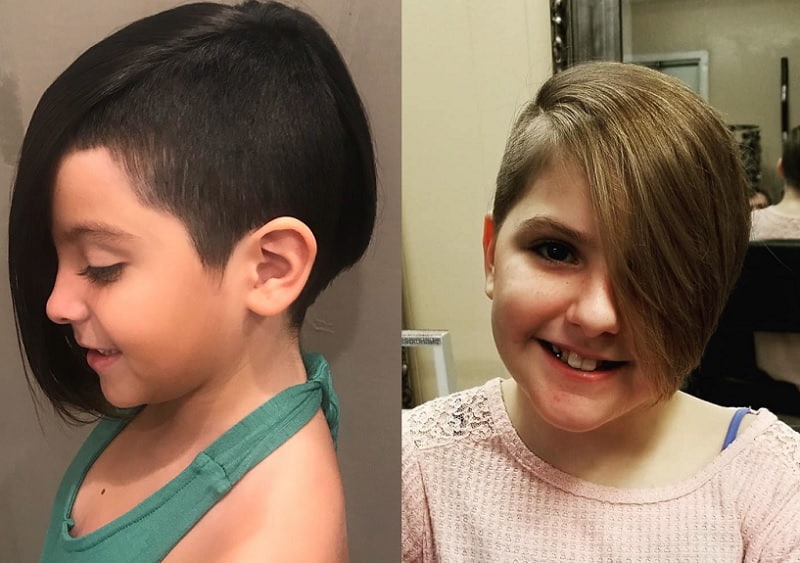 This look really is the epitome of all things sleek and sophisticated, with the long and straight, side-swept bangs that will cover the side of your little girl's face neatly, showcasing her smooth and silky hair. Keep one side of her head slightly shaved to give an edge to the look.
4. Undercut + Bangs Duo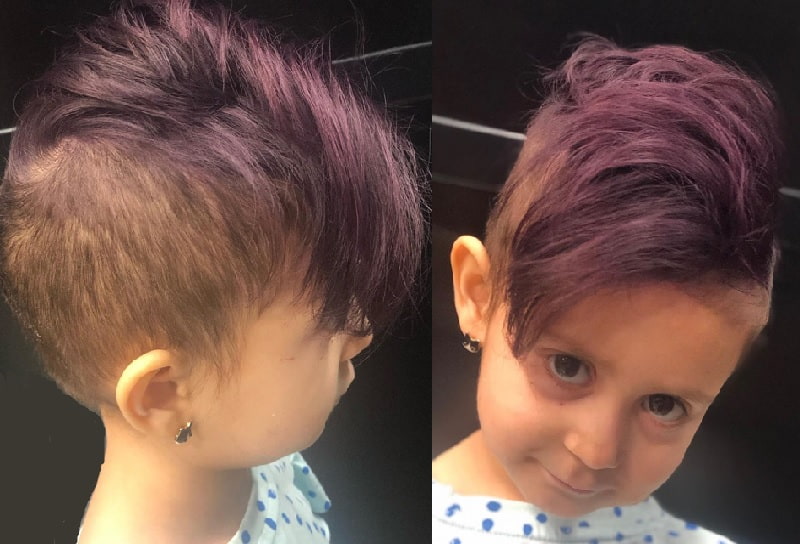 An undercut and bangs might just be the best duo we've seen, and this pixie looks even better on little girls with fine hair. For a supercool twist, dye her hair with a funky color like pink, blue, or purple.
5. Classic and Neat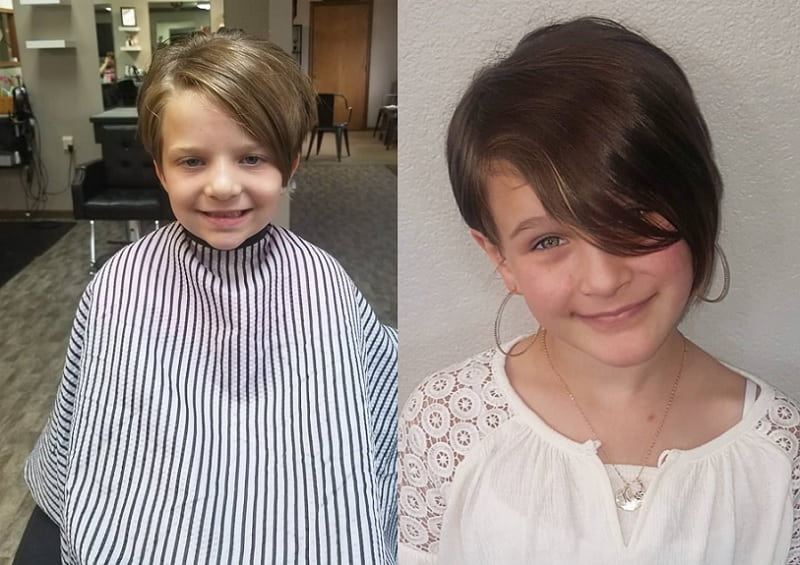 This little girl pixie haircut is our all-time favorite due to its ability to look sophisticated and childish both at once. The long and sleek bangs are a classic option that will make your little girl look like the neatest kid in the playground.
6. Messy Punk Style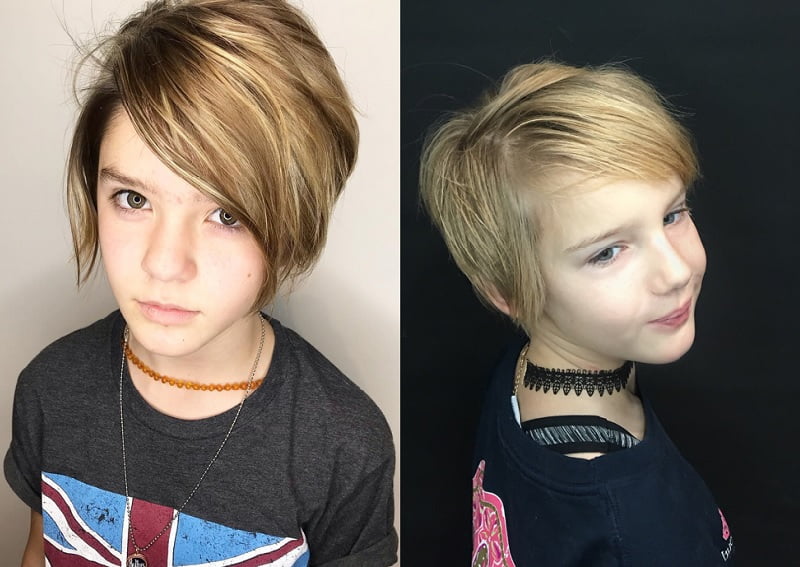 However, if she prefers things messily chic way, this edgy and mussed up fringe will be her perfect haircut. Accessorize this voluminous look with a trendy choker to add sharpness in the best possible way.
7. Tame and Comfy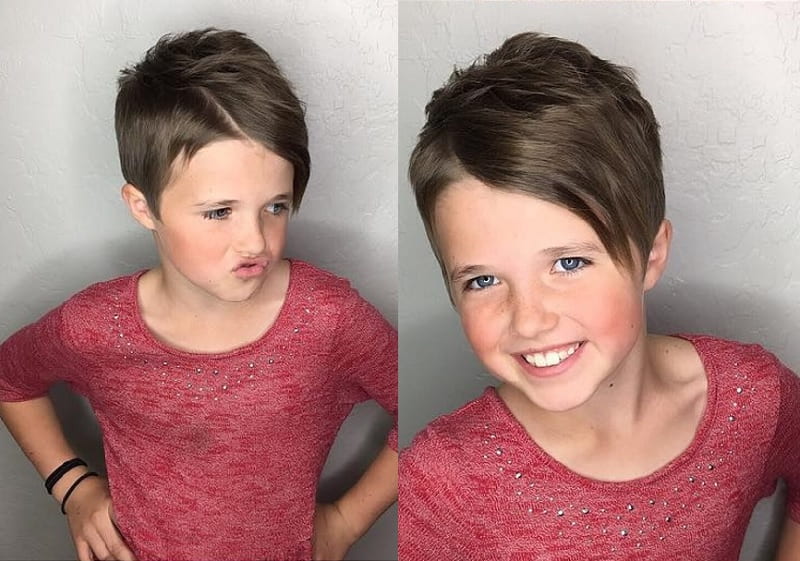 This pixie cut for little girls is super easy to style and handle, making sure your girl stays comfy at all times and doesn't have to worry about her hair flying here and there. With a silky and tame fringe, this haircut is definitely her calling.
8. Long Sleek Bangs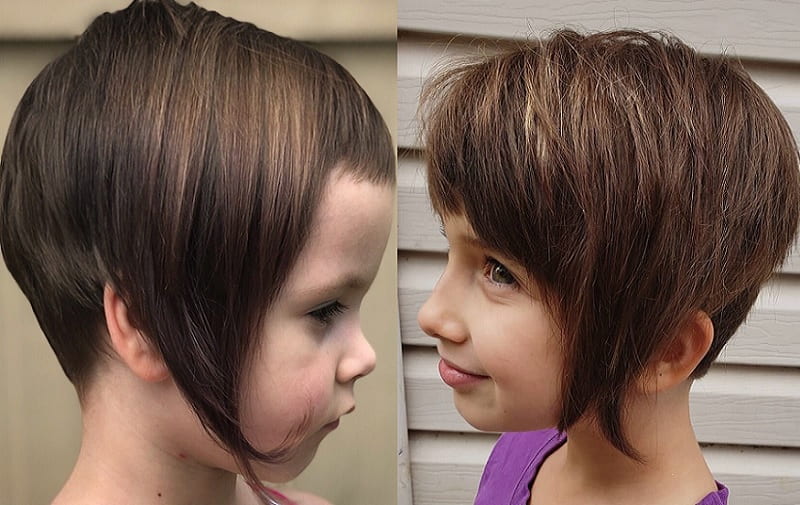 If you're up for a fancier twist, opt for short bangs that graduate into longer bangs as they reach the side of her face. With a little curl at the end, this look will definitely showcase her adorable personality.
9. Voluminous Short Pixie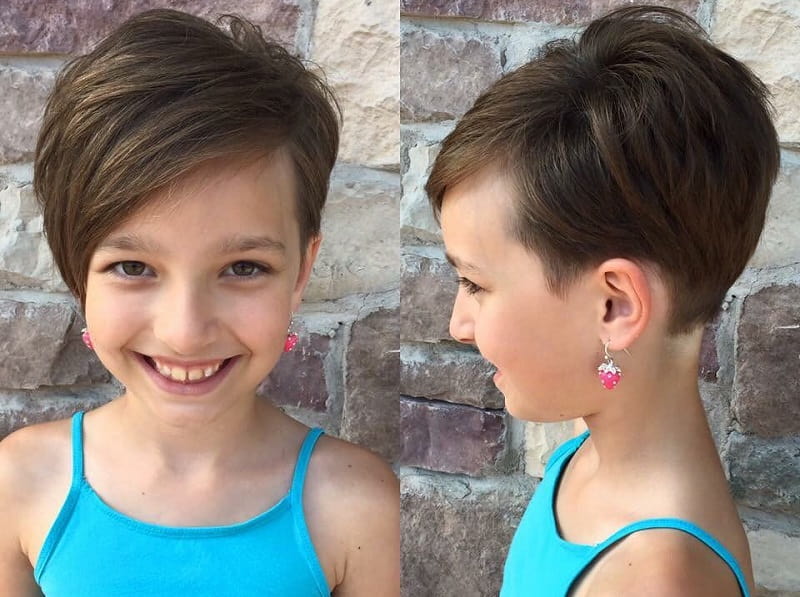 This pixie cut is much shorter than the rest, making it the most manageable of all. It's voluminous at the top which will give your little girl a healthy looking and ultra-modern touch.
10. Straight and Neat Bangs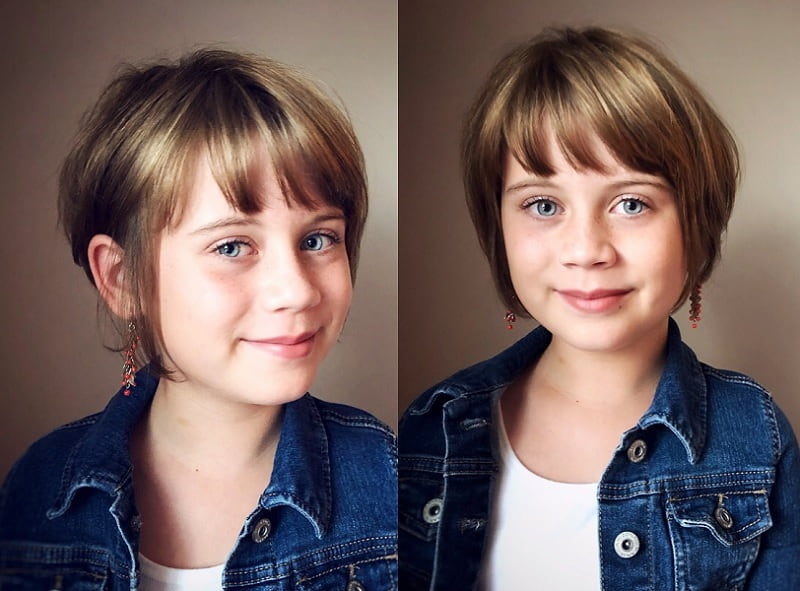 There's nothing cuter than forehead bangs, so combining them with an adorable pixie cut for little girls couldn't possibly go wrong. This look is endearingly fashionable and charming and will make your little girl the chicest kid in town.
11. Curly Messy Pixie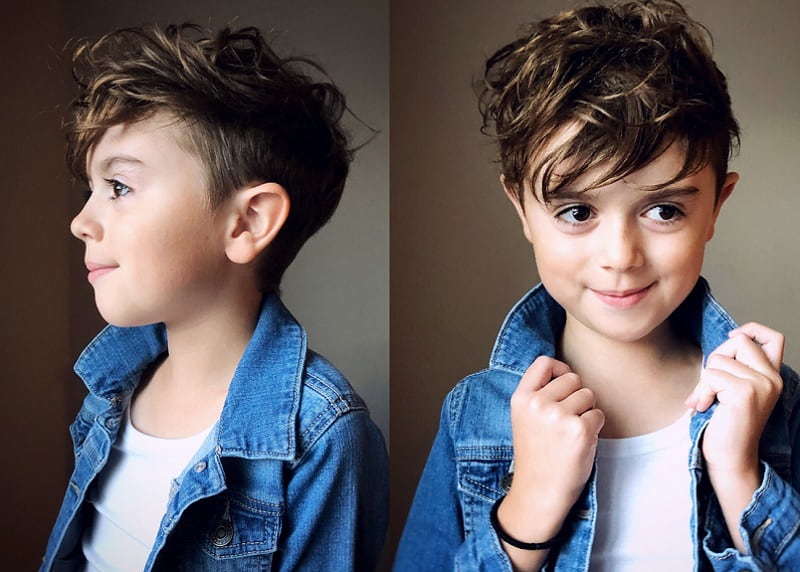 Sometimes it's better to let your curly hair flow which is why all this cut requires is for you to freshen up the sides of your little girl's curly hair and letting the rest of her curly loose, showcasing her free spirit.
12. Undercut with Dyed Mohawk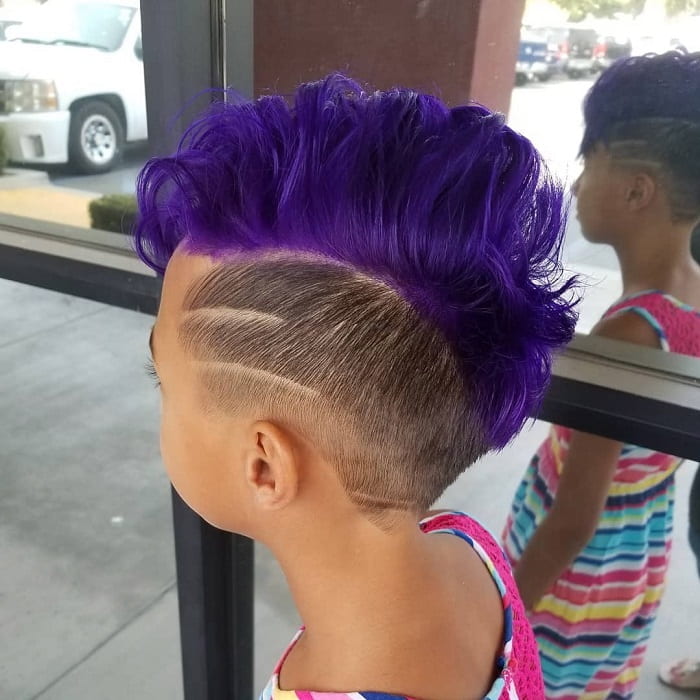 This little girl pixie cut look is all things punk and edgy, with a funky and hip touch to it. The bright fashion color will represent her happy personality and the undercut will keep her hair hassle free.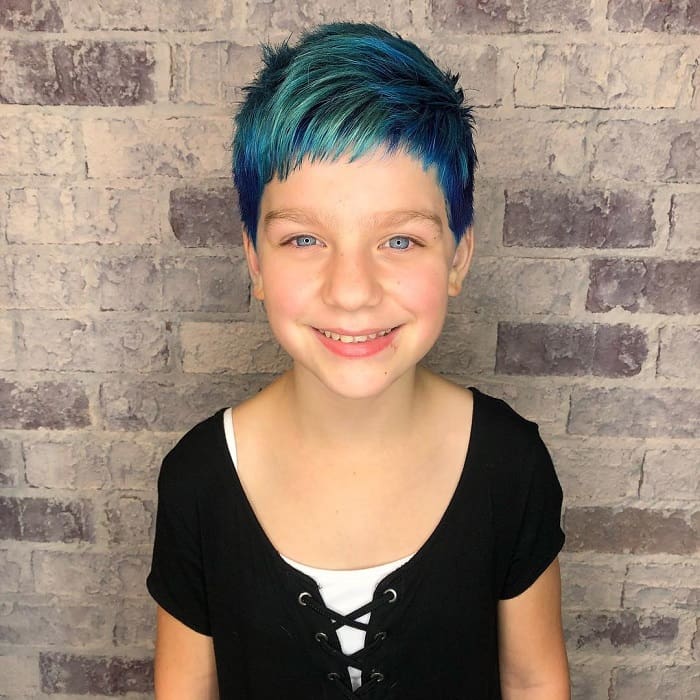 When in doubt, make it blue. Although a simple and classic pixie cut for little girls is good enough on its own, for a trendy twist, you can always opt for different and bright shades of blue to dye her hair.
14. Blonde Pixie Hair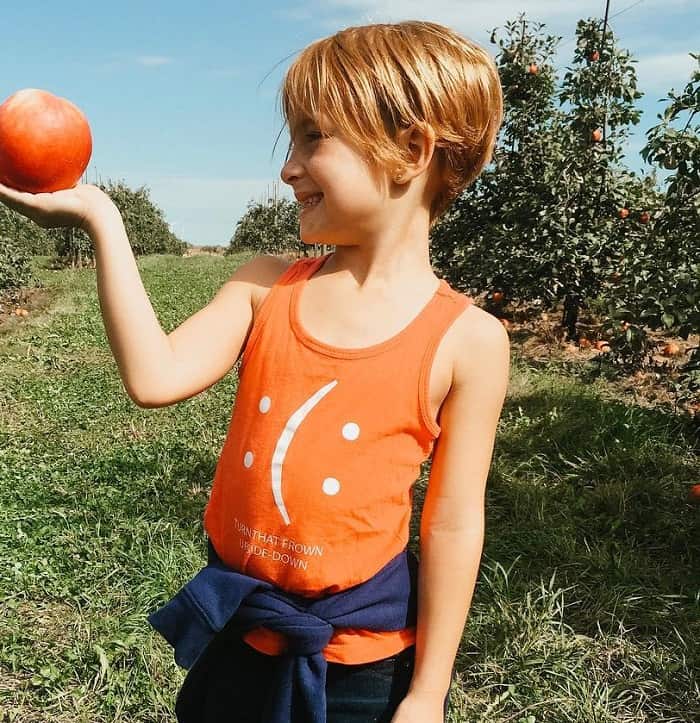 This one looks best on straight hair, making sure your kid always looks neat and proper with this traditionally graceful cut that you could never go wrong with.
15. Strawberry Tinkerbelle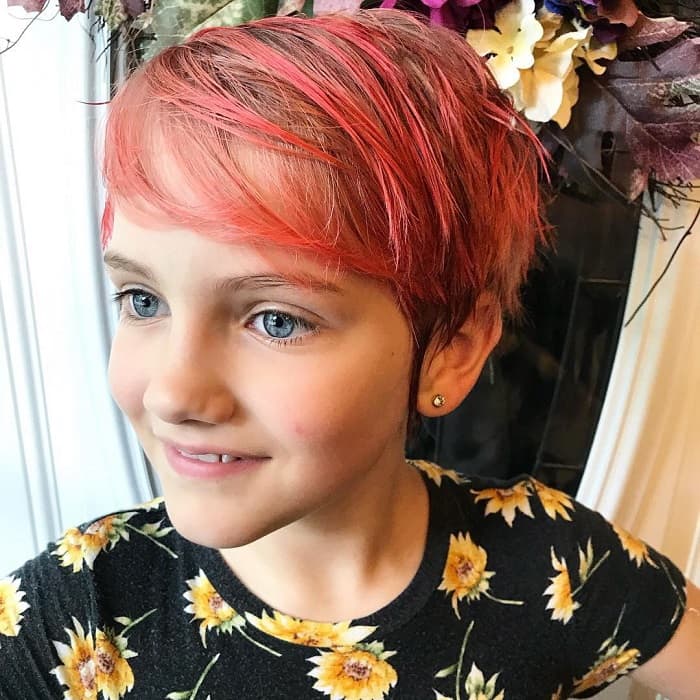 The soft red shade of this hair dye looks almost fairytale worthy as the pixie cut gives your little girl exactly the look its name entails. This cut is enchanting and cute and will make her look fit for a Disney movie audition.
16. Short and Straight Bangs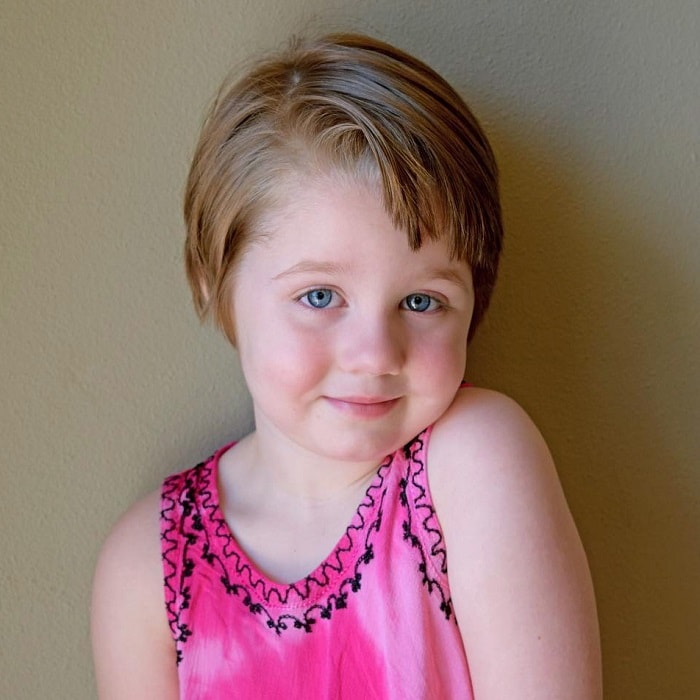 On the other hand, there's something so adorable about short bangs that makes us recommend this pixie haircut for every little girl, especially the ones with round faces. This look is cute, compliant, and easy to achieve.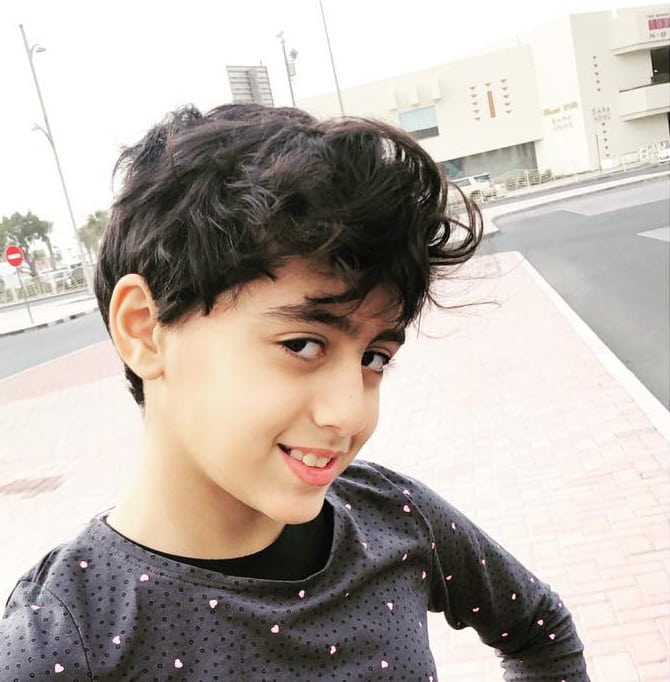 If your little girl is more of a tomboy, this pixie haircut is definitely her calling. With the mussed up curly hair, this look has a boyish touch which will make your little girl go crazy over it immediately.
18. Spring-Friendly Waves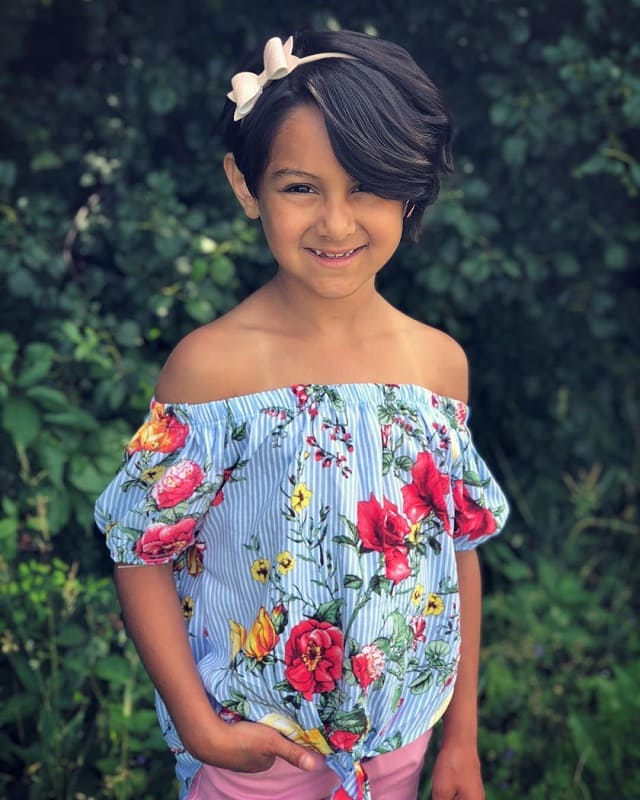 These wavy bangs are so classy that they look like something straight out of a children's magazine. Accessorize this dressy and fancy little girls pixie haircut with a bow headband or a colorful bandana for that perfect spring friendly look.
19. Sleek and Luscious Bangs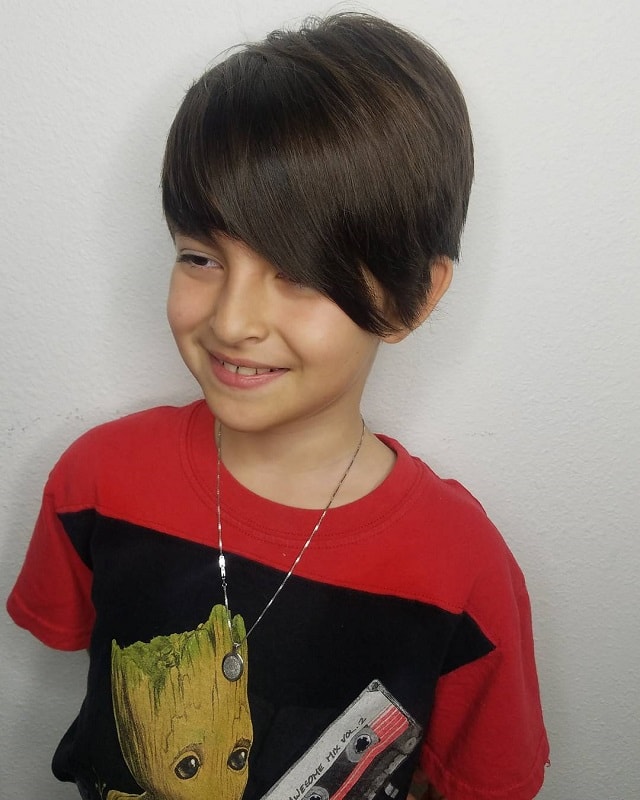 Fringes are all the rage lately, whether it's straight, curly, or wavy. In our opinion, these sleek and luscious bangs paired with a traditional pixie cut will make your little girl the most fashionably tidy kid in class and in every playground.
20. Half Blue + Half Black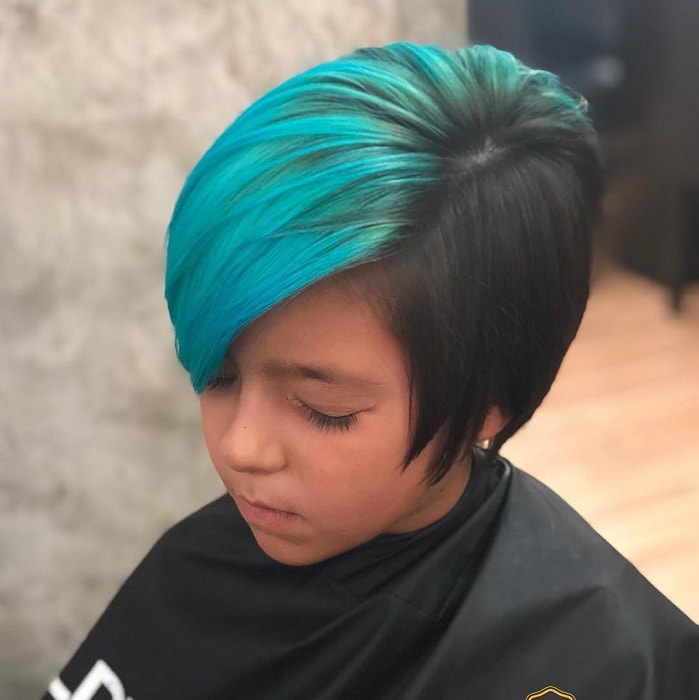 If your little girl likes to make a statement with her appearance, this hairstyle is definitely made for her. Half jet black and half electric blue, this pixie cut for little girls is the epitome of the words bold and electrifying. If she has a fiery personality, this cut will be the one to showcase it perfectly.
FAQs on Litle Girl Pixie Cut
What is the difference between the pixie cut and boy cut?
The difference between a pixie cut and a boy cut is that pixie cut for little girls tends to be more texturized and have longer bangs than a boy cut.
How can you style a pixie cut differently?
You can style a pixie cut in numerous ways. You can push the bangs up in a quiff or push them down to imitate a fringe. Additionally, you can accessorize with adorable barrettes and clips to sparkle it up.
What hair type is suitable for a pixie cut?
Pixie cuts are universally loved for many reasons and one of them is their versatility. Pixie cuts will look good on your little girl no matter what hair type, whether it's curly, wavy, or straight.
When we think of pixie cuts, we think "cute, fresh, and manageable", and that's what everyone else will think too when they see your little girl with her fresh new pixie cut. So choose one that's the most suitable for your daughter from these 20 little girl pixie cuts and make that trip to the hairdresser.