The love between a mother and her daughter is beyond any other human relationship. Wishing your daughter with a beautiful message or a quote can make her birthday very special.
Happy birthday messages that you'll send to your daughter are always welcomed no matter how old the daughter gets. The same can easily be said for the other way round as well! If you are a mother looking for birthday message inspirations, you are at the right place.
Mother and daughter bonds are gentle, filled with lots of care and love. This is why mothers will go out of their way to present their beloved daughters with beautiful messages for daughter from mother.
You can expect these messages to be well-crafted and full of good wishes that go beyond the norm. If you have a son, you'll love these mother and son quotes too.
Birthday Wishes and Messages for Daughter from Mother
When mothers look for birthday messages for daughter from mother, they look for messages that reflect her relationship with her daughter the best. It's not a very easy task, so if you are one of these mothers, feel free to mix the messages below as you like and personalize it for your daughter's birthday.
You can insert your daughter's name and age, or even include a sentence or two of your unique story with her. Whatever it might be, we hope that you will like the birthday messages for daughter from mother that we have made for you below!
1. I hope you'll love the life you have,
I hope you're proud of all you've done,
Happy birthday my sweet daughter,
I love the person you have become.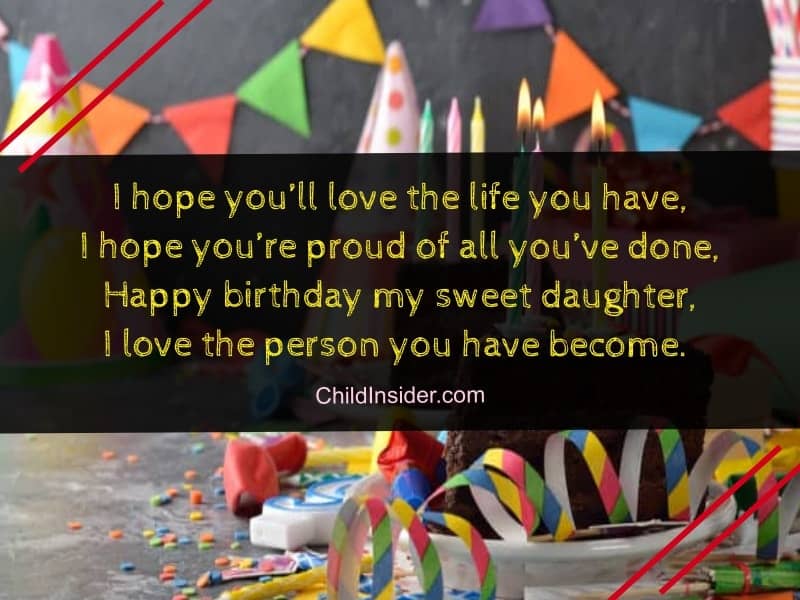 2. To my daughter, who has become the finest young lady ever- happy birthday, sweetie, I love you so much!
3. My beautiful sunshine,
My little princess,
Thank you for being mine,
And may your birthday be blessed.
4. You came into this world just when I needed you the most! Happy birthday lovely girl, you make me the happiest mama ever!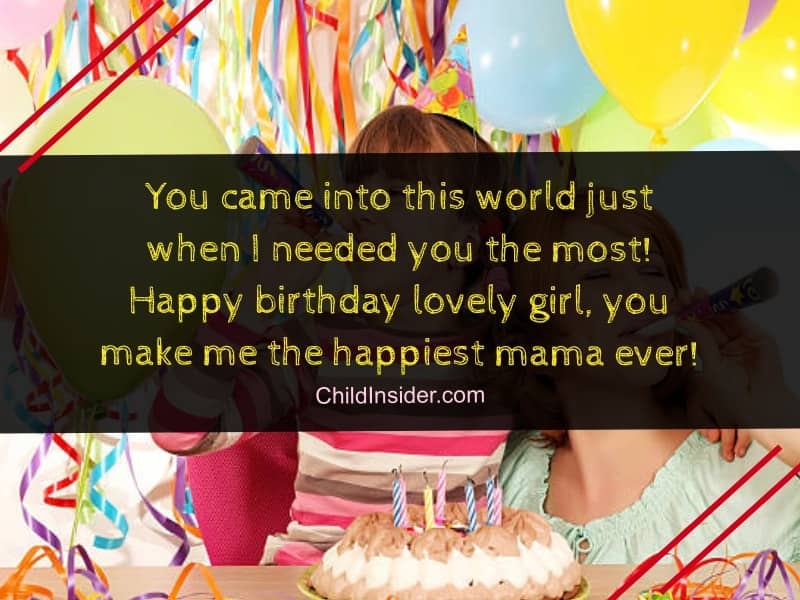 5. Blow out every single candle,
Make your wishes all come true.
Eat a slice and another slice of cake,
Nothing will be too good for you.
6. You are beautiful, loving and compassionate. Happy birthday to the best daughter a mother can ask for!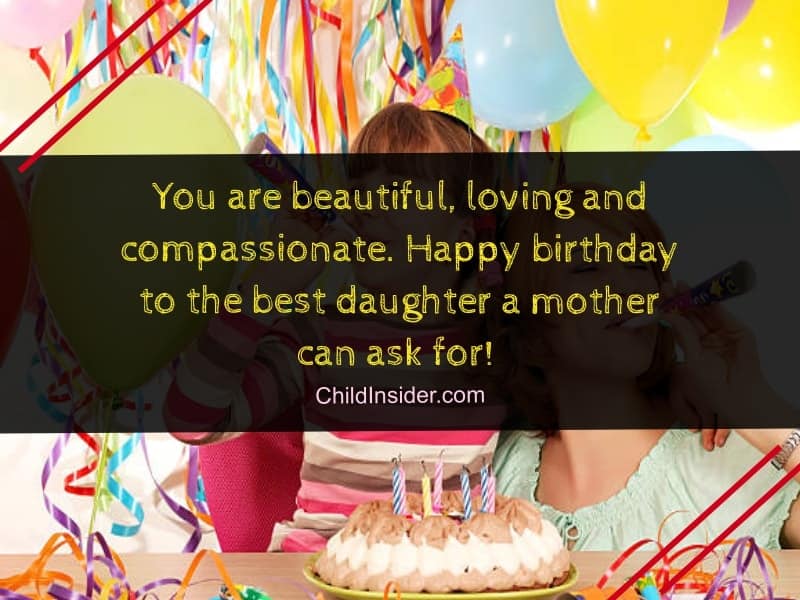 7. May your dreams never die,
May your hopes all come true.
May you forever stay ageless,
May you be born anew.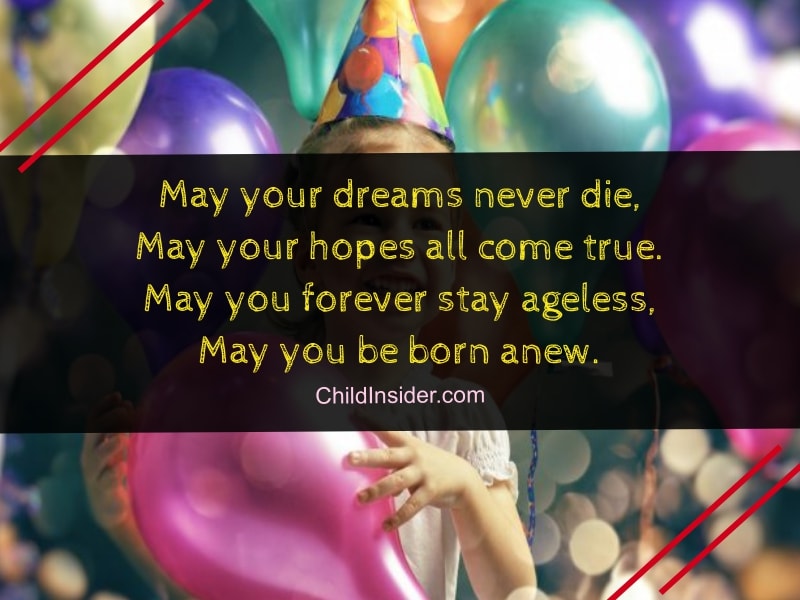 8. As a mother, having a kind daughter like you the biggest gift I could have received! Happy birthday, baby girl, I love you!
9. Now's a good time to take chances,
And do everything that you wanted to.
Your dreams know no bounds,
Everything you need is within you.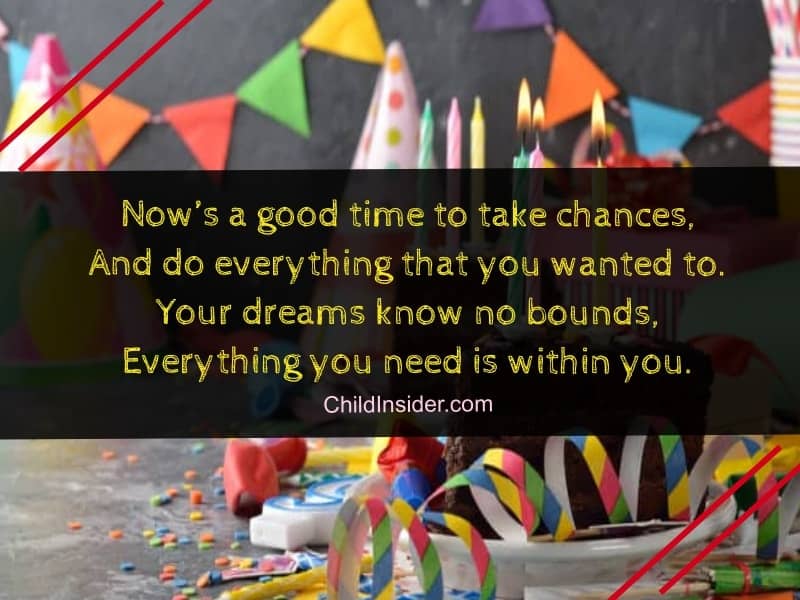 10. Happy day, my birthday girl! I love you so much, thanks for choosing me to be your mom!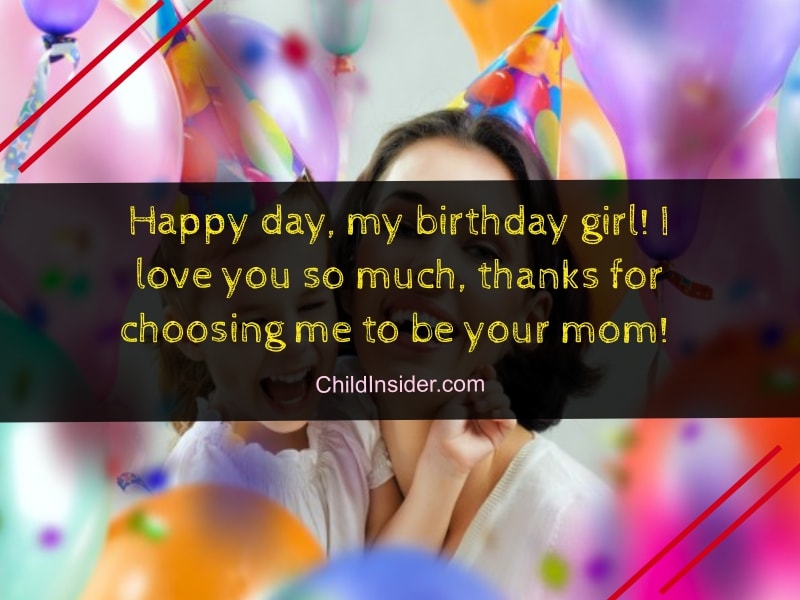 11. I wish you happiness,
And your dreams all true,
Not only on this birthday,
but all your life through.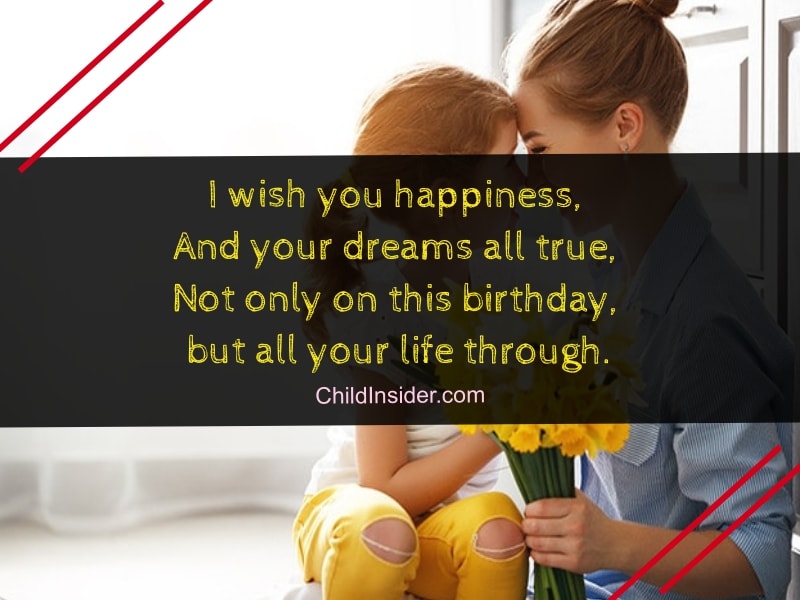 12. The happiest of birthdays to my daughter, who has showed me how powerful a mother's love can be!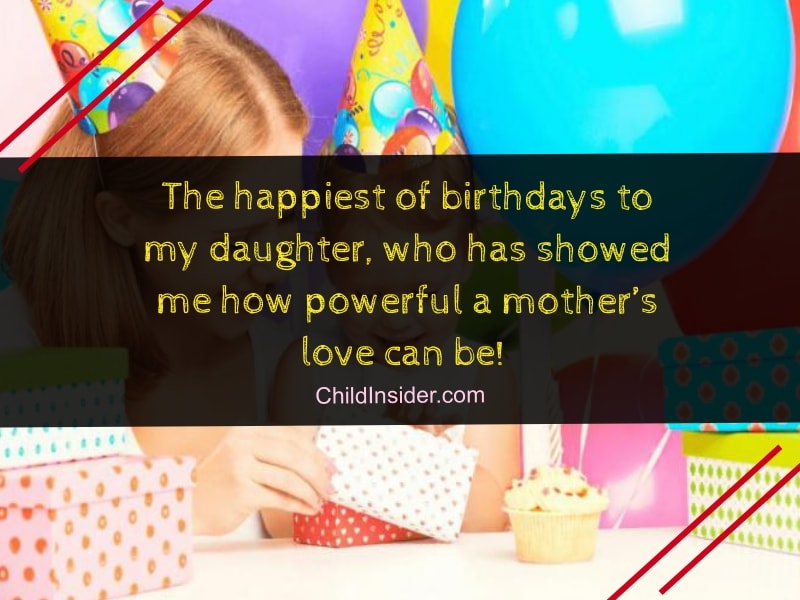 13. I wish you the best of health,
And the luck needs in all you do.
But most of all I wish you love,
For a lifetime, pure and true.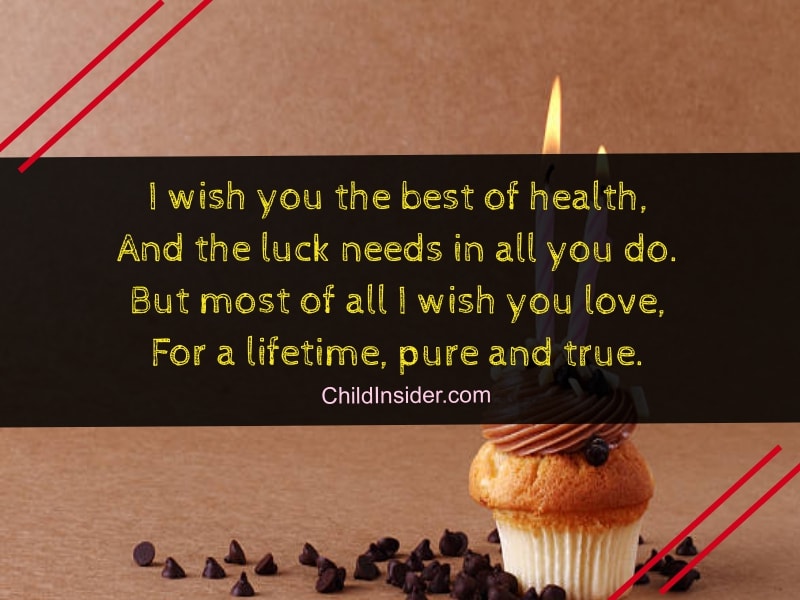 14. You fill my heart with joy and pride,
I'll always stand by your side,
You're a rare, delicate pearl,
Happy birthday to you, my girl!
15. You have seized my heart and showed me what life is all about! Happy B-Day, my daughter, you make me one happy mama!
16. Every year we celebrate,
this very special day,
Marking another milestone
As your life moves on its way.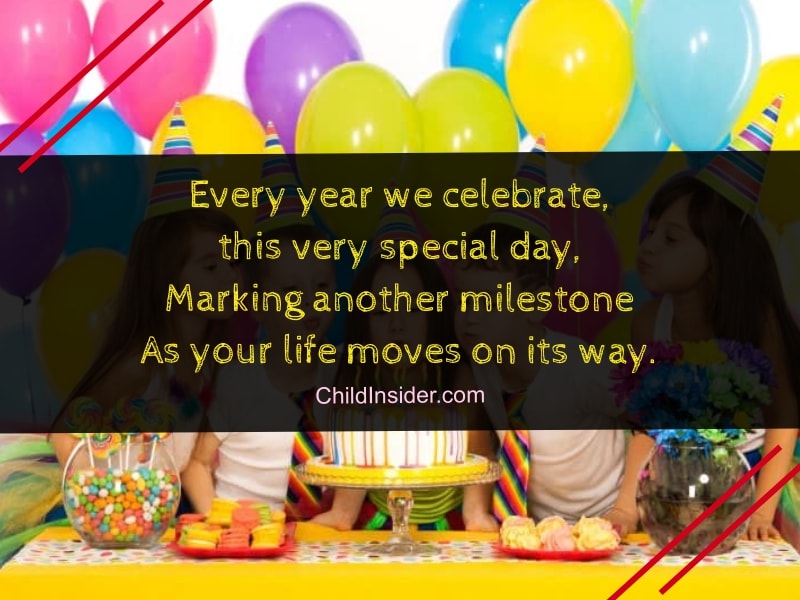 17. I wish you feel happy and whole,
Today I stand proud and tall,
I'm the luckiest mom of all,
Happy B-Day to my precious doll!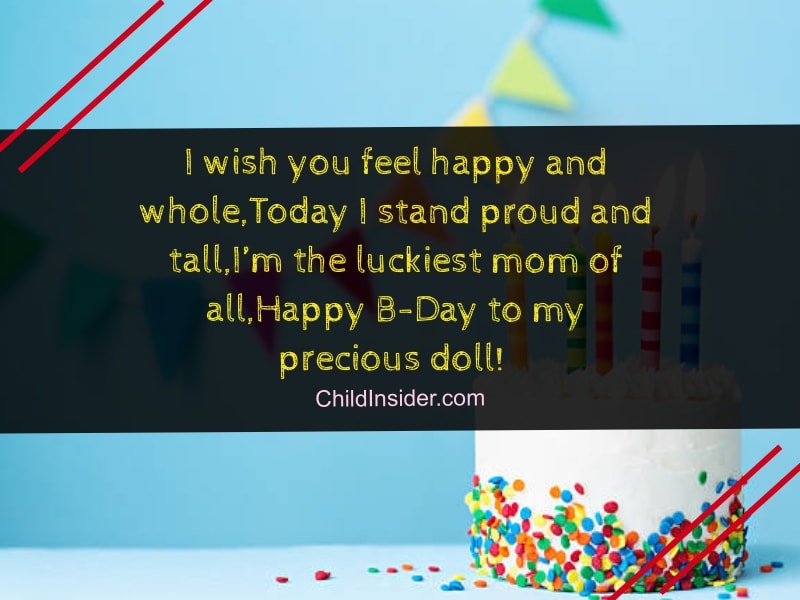 18. You make me hopeful for the future! Happy birthday baby girl, I hope you know mom loves you forever!
19. You give my life a true essence,
There's no biggest joy than your presence!
Happy birthday to my daughter,
I hope this day is filled with laughter!
Happy Birthday Quotes from A Mother
Even as their daughters grow up, mothers will always be missing them and the time spent together when they were both younger. As such, when mothers celebrate their baby girl's birthday, they give their all every time so that they will not regret not having done much when they are older.
20. Happy B-Day daughter, I love you so,
I miss you more than you'll ever know,
Sending hugs on this day,
May you always find your way!
21. Happy birthday, my lovely girl, May your days be filled with love, joy and laughter!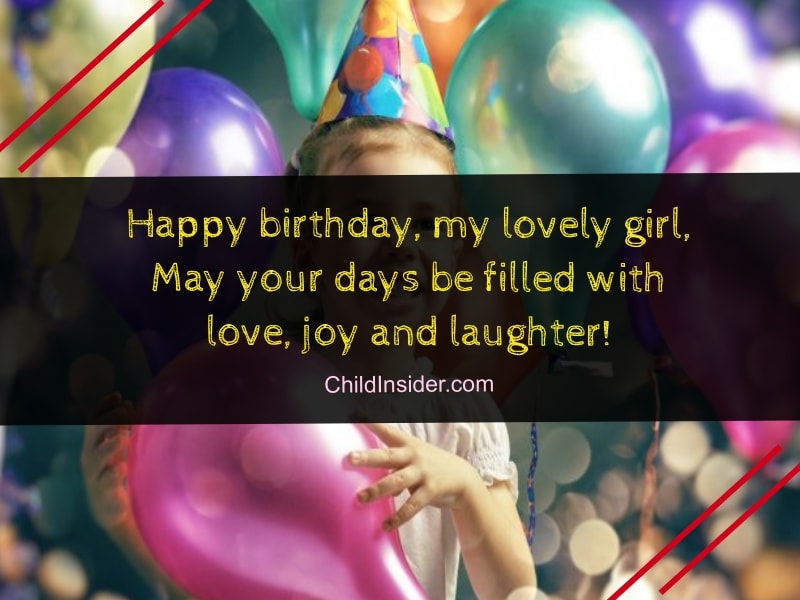 22. I hope you find everywhere some joy,
North, south, east and west.
Happy, oh Happy Birthday to you.
I wish you nothing but the best.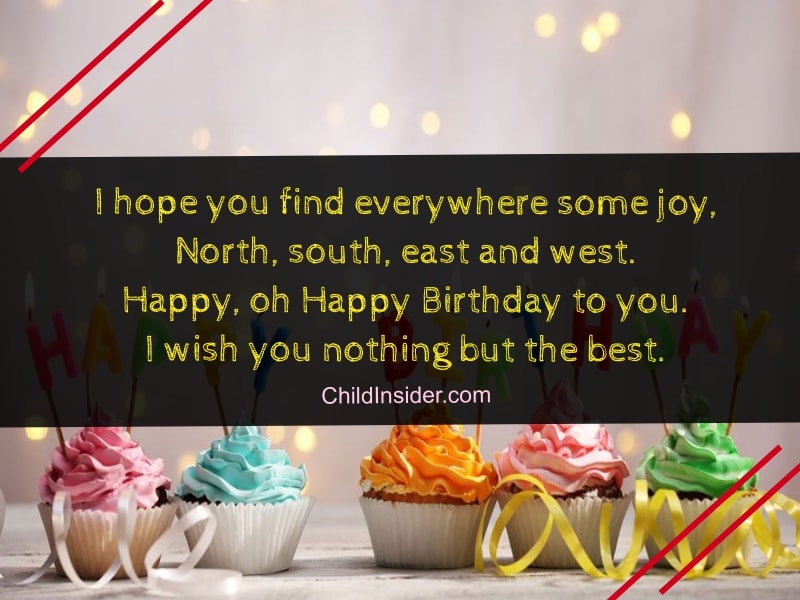 23. Happy birthday to my daughter, who makes me a proud mom every single day! I wish you all the love and luck in this world!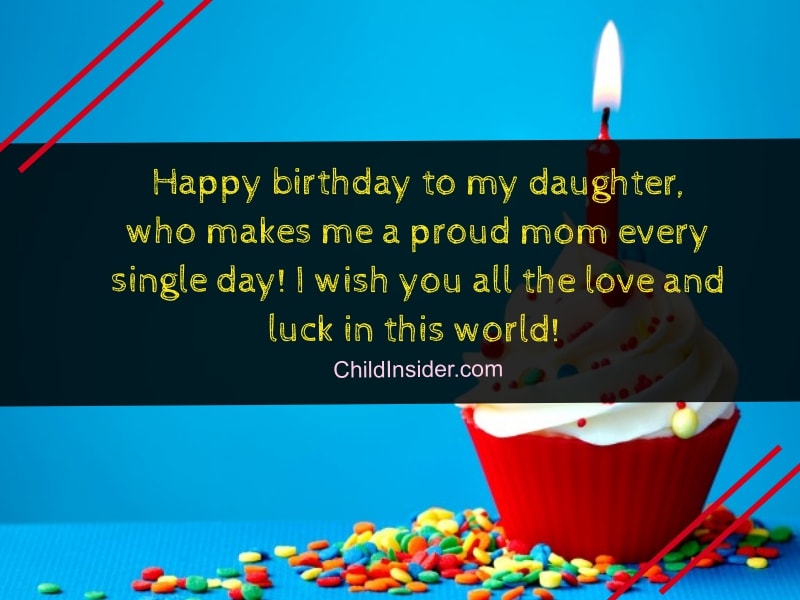 24. Happy Birthday to you,
We wish you all the happiness,
We are thankful for you,
To be our little princess.
25. Another year has passed,
Another birthday, yet once more.
Feel special, so very special,
Let your spirit happily soar.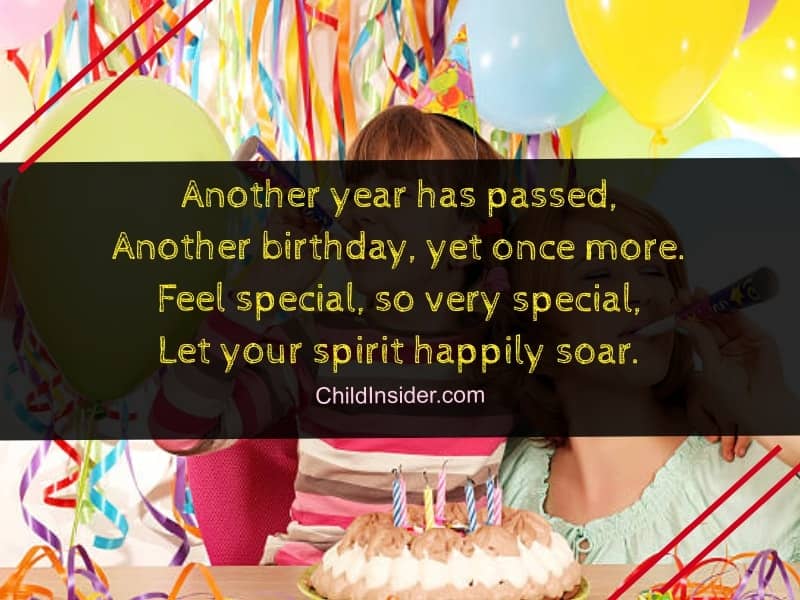 26. I may be an annoying mom, but I will never stop bragging about having the best daughter ever! Happy birthday dear!
27. Celebrate every single moment,
Leave no time to feel blue.
Today is your birthday,
It's going to be all about you.
28. You are a beautiful gift,
A blessing from above.
My wish for you will suffice,
If you will always feel loved.
29. It's my job to protect you, guide you and embarrass you from time to time! Happy birthday, little lady, you rock my world!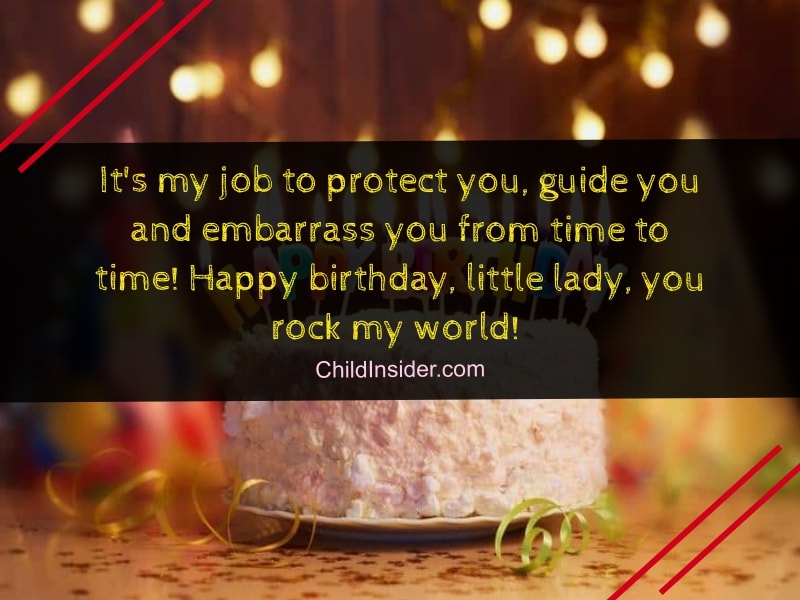 30. I wish you Happy Birthday
You've always made me proud,
Now that I've written these words
I just want to wish you out loud.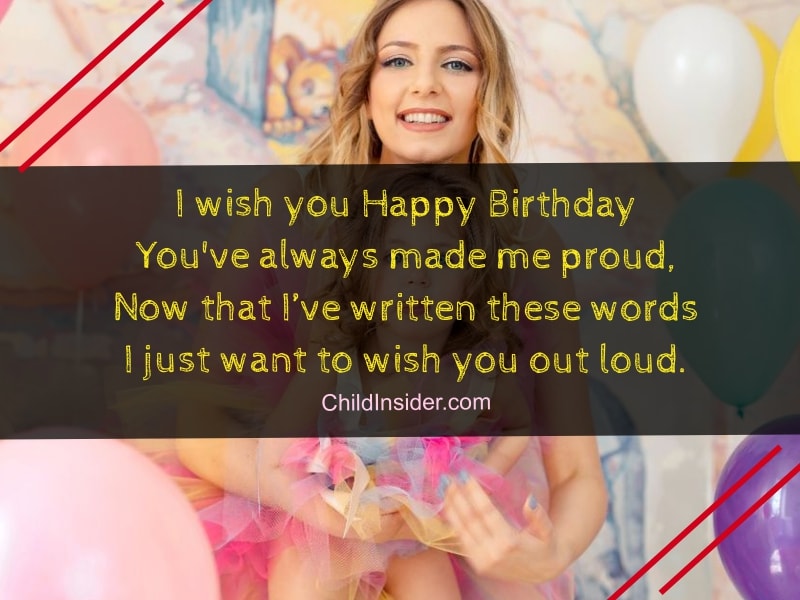 31. I wish you joy and peace,
I wish you love and laughter,
Happy birthday to you,
My precious little daughter.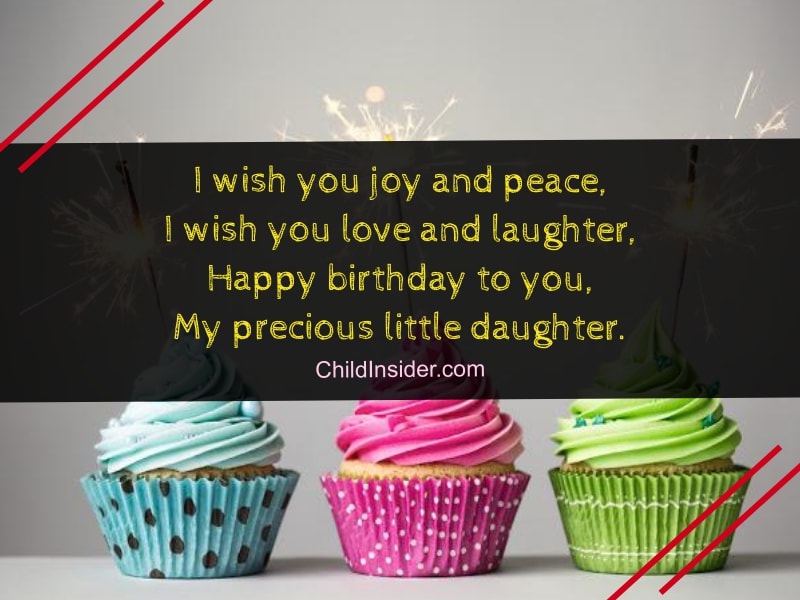 32. You cuddle like no other, and know how to put my mind at ease. Happy birthday, my miracle girl, I love you beyond words!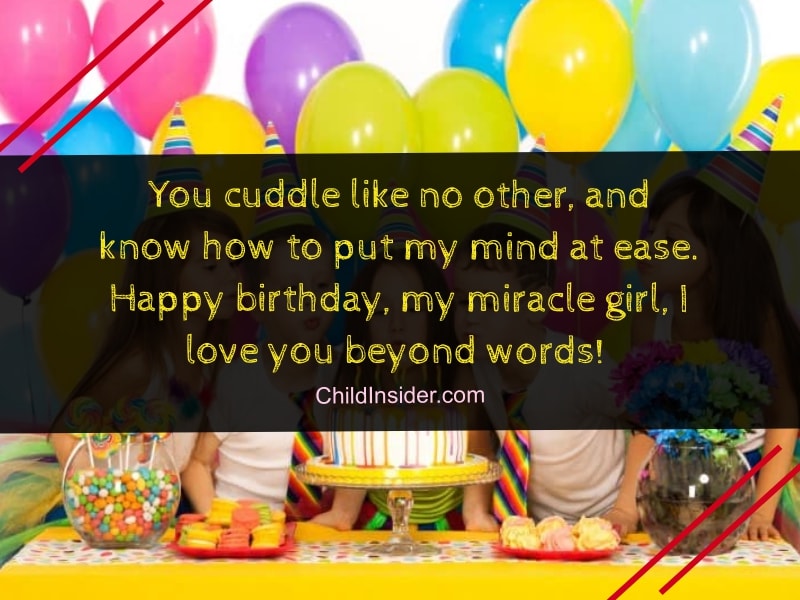 33. You are the naughtiest,
Noisiest anyone has ever seen.
But all is forgiven because
You are the cutest there has ever been!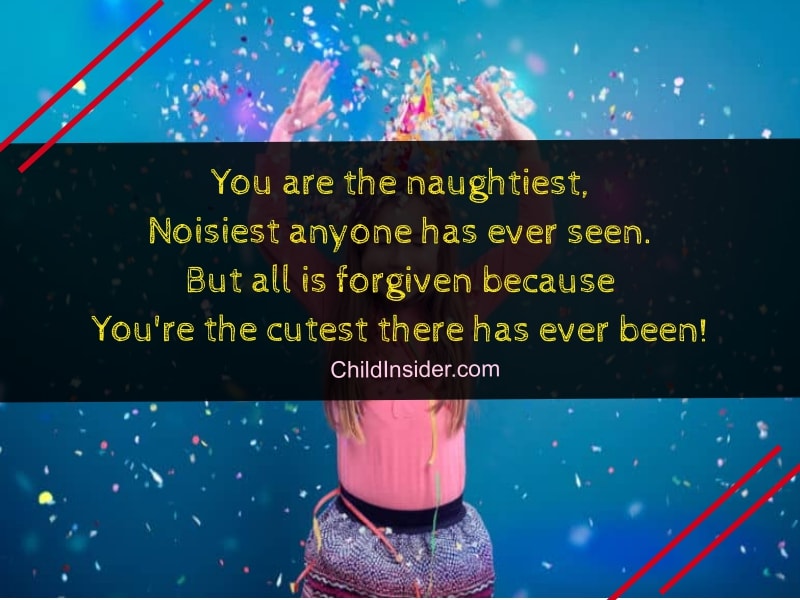 34. May this birthday brings all the pleasure of life and warmth from your best friends.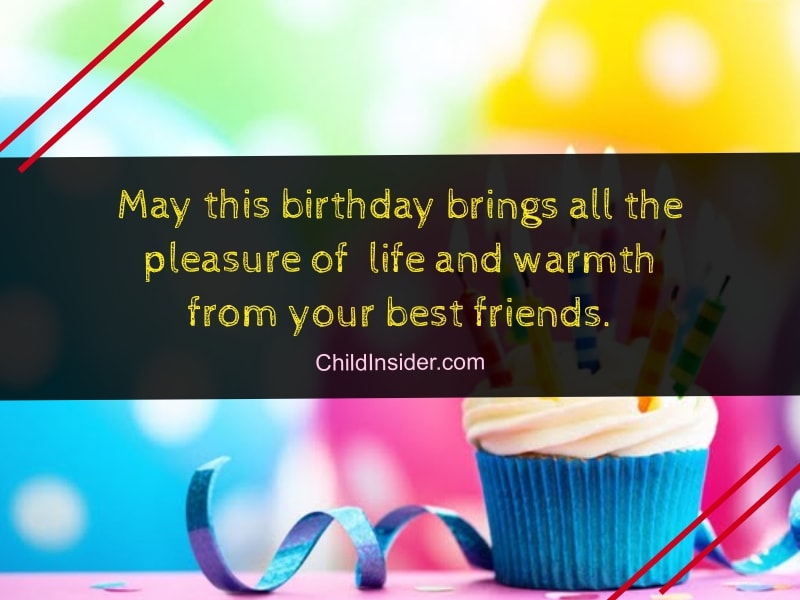 35. Time flies and I cannot believe you are a teenager already! Happy birthday my girl, momma loves you the most!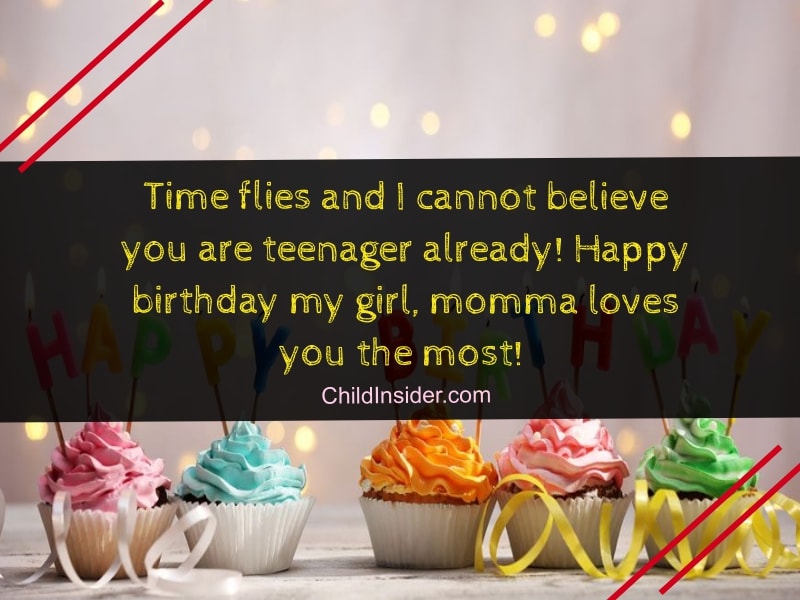 Emotional Birthday Wishes for Daughter from Mom
Mothers would wish their daughters with heartfelt birthday messages for daughter from mother, and go beyond that with tasteful gifts and of course, good food.
36. You make the world a better place,
I love seeing your smiling face.
Best wishes on your special day,
I love you more than words can say!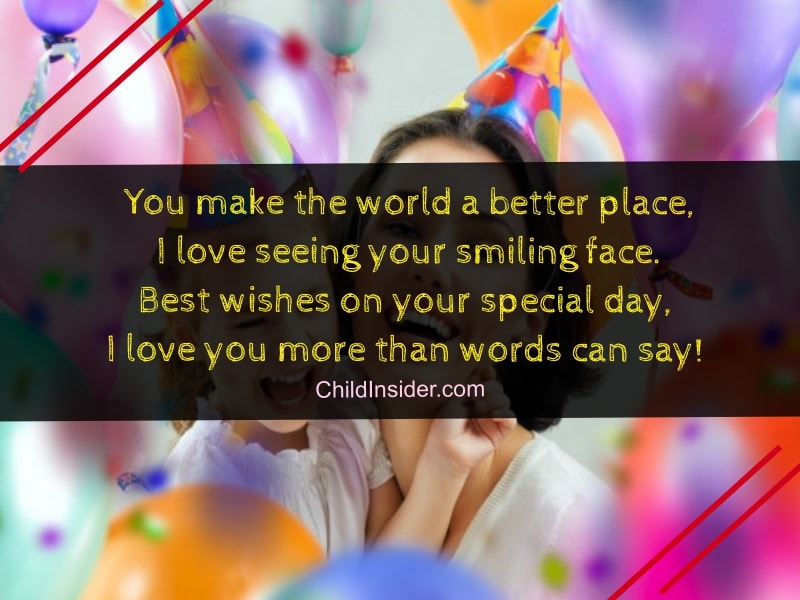 37. You, my daughter, make me a better person and a better mom! Happy birthday, I am beyond proud of you!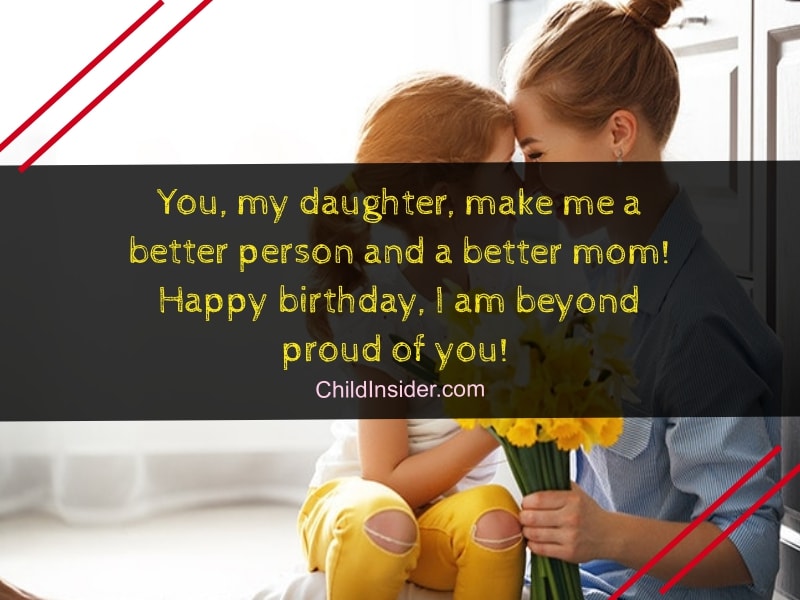 38. Good morning, and happy birthday!
I wish for you to stay ever-so-bright.
May you feel loved, joy and wonder,
Morning, noon and the entire night.
39. Happy birthday to my daughter, my rock star, my little angel sent from heavens! You make me the proudest mom in the world!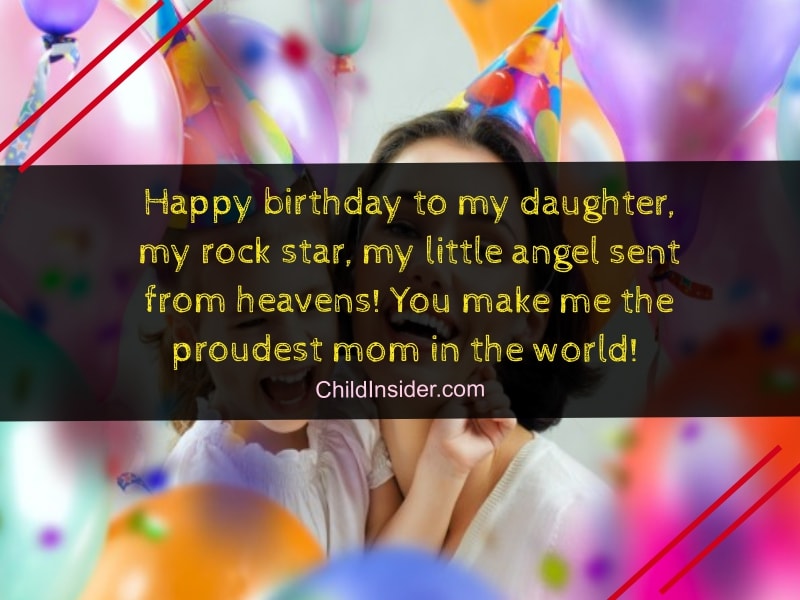 40. You can tell right from wrong,
You make our house a home,
To the best daughter ever,
Happy birthday, love you forever!
41. I could have never asked for a more perfect daughter. Happy birthday, let's celebrate you and your bright light!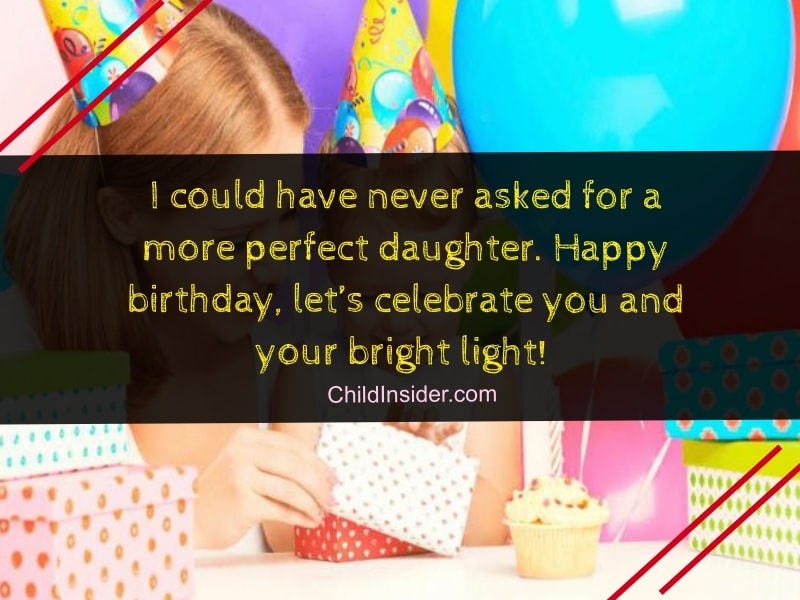 42. On your birthday every year,
I thank God that you were born.
Without my princess by my side,
My life would be so blue and forlorn.
43. You make me better every day. Happy birthday, I love you so, You're the best daughter a mom could ask for!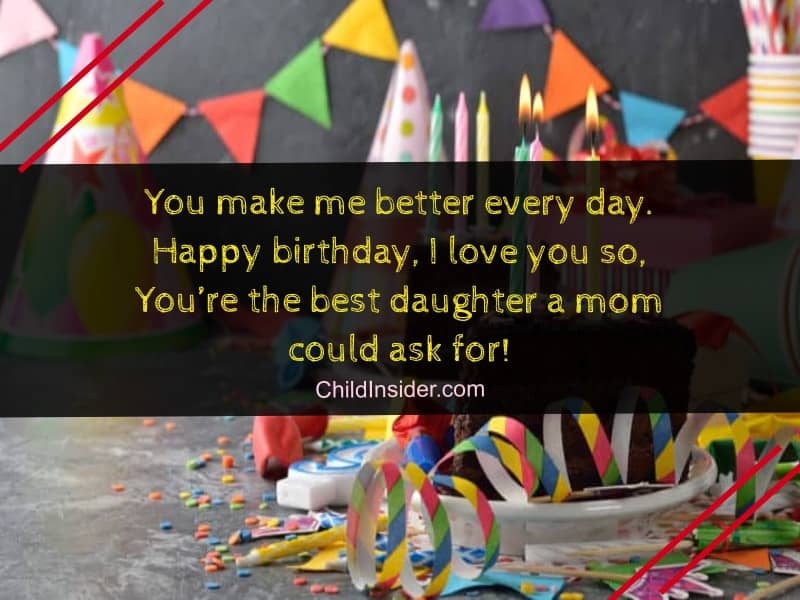 44. When I wish you Happy Birthday,
I'm also saying "I love you,"
You're what matters most to me
I'm thankful for everything you do.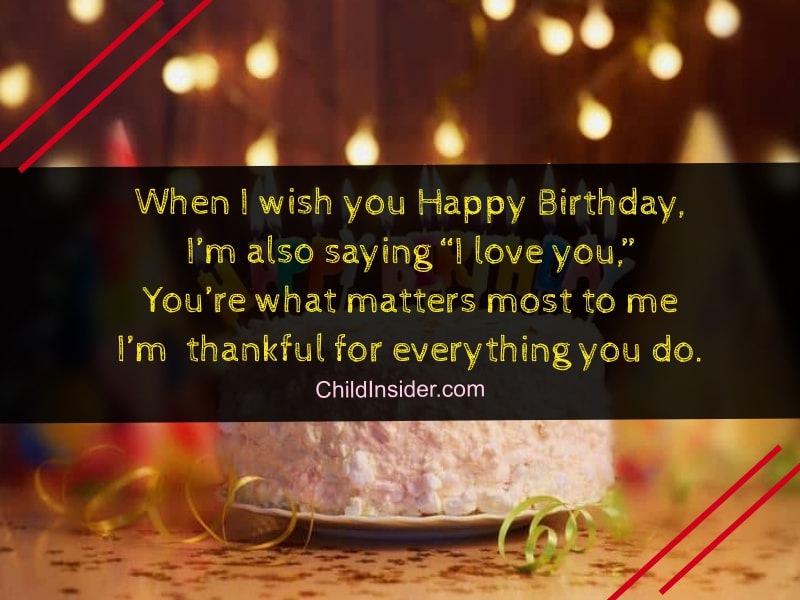 45. I gave you life, and you gave me a purpose. Happy birthday, my daughter, you fill my heart with joy and love!
46. May all happiness be yours,
Each and every passing day.
I shall add some love and peace,
Most importantly, on your birthday.
47. Happy birthday to the most energetic and fun girl a mother could ask for! You deserve all the best!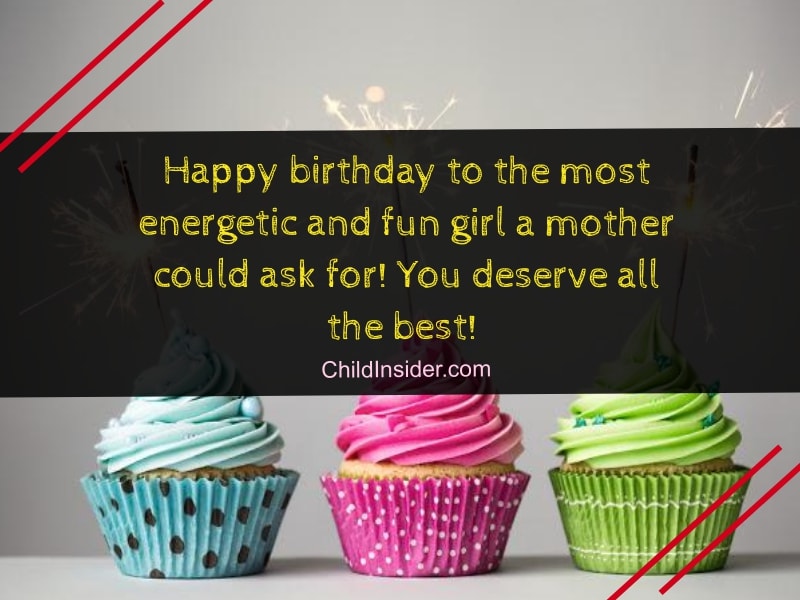 48. Smile to conquer the whole world,
and get wisdom suits to your age!
Happy birthday, darling daughter,
Please don't ever, ever change!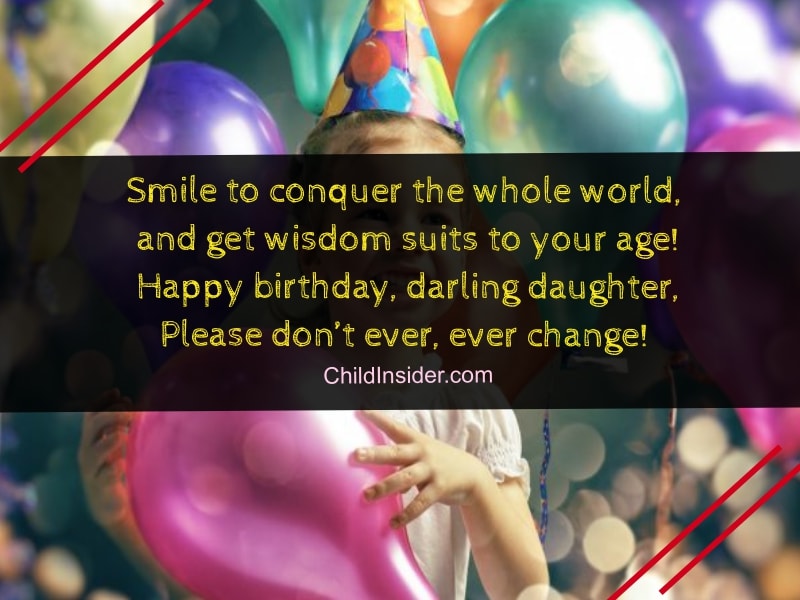 49. You warm my heart, you melt my soul,
You're the best daughter that I know.
Happy B-Day to you dear,
You fill my life with love and cheer!
50. I love how you grow older, but are still a child at heart! Happy birthday, I couldn't imagine my life without you!
51. Happy birthday to my dearest daughter. You have grown up to be an exceptional lady, and I will always be proud of you.
52. Dearest daughter of mine, I will always love you from the bottom of my heart. I hope that you will come to me in times of trouble, for I will always be a home to you. Happy birthday my dear.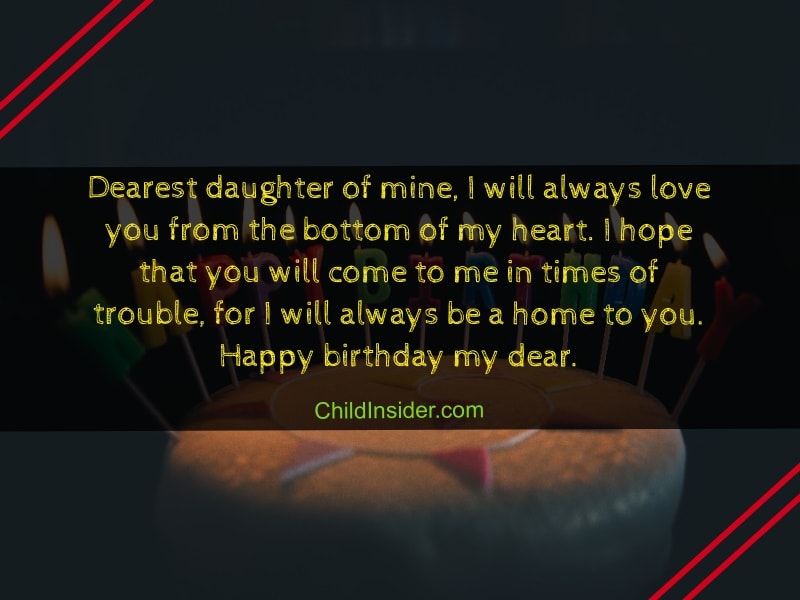 53. Happy birthday, my darling. You are a daughter who has done me proud not once, not twice, but so many times that I am so happy to tell others that you are my dearest daughter.
54. My daughter, may God's graces follow you every step you take on your special day today. Happy birthday, and may God bless you a lot more on this day onward.
55. Dearest daughter, I am still so amazed at how well you are doing today. You have always been the apple of my eye, and I will love you even when I'm old. Happy birthday my dear.
56. Happy birthday to the most amazing daughter in the world. I hope that I have brought you up right and have given you the love and support that you needed while growing up. I love you, and I'll never wish you anything but the best.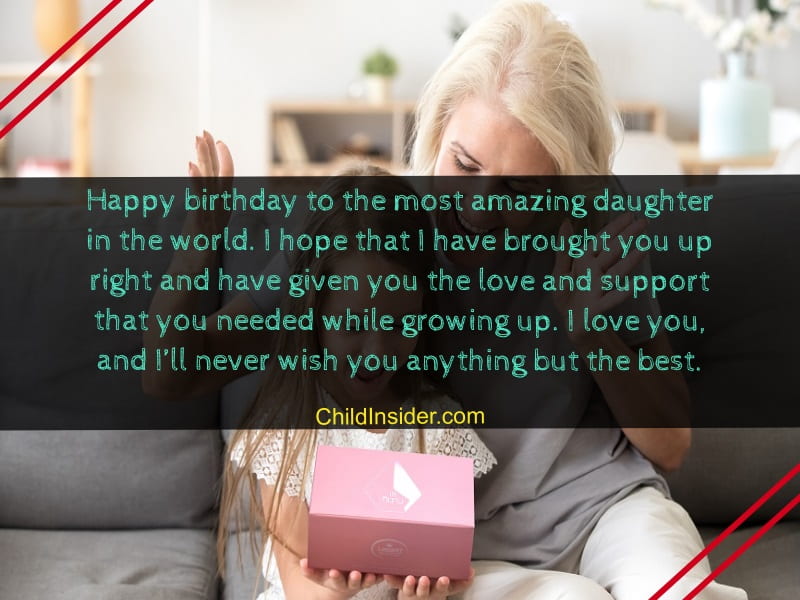 57. How happy I am to see that my very own daughter has grown up into a wonderful young lady with so many contributions to the world. Happy birthday, my dear, I love you.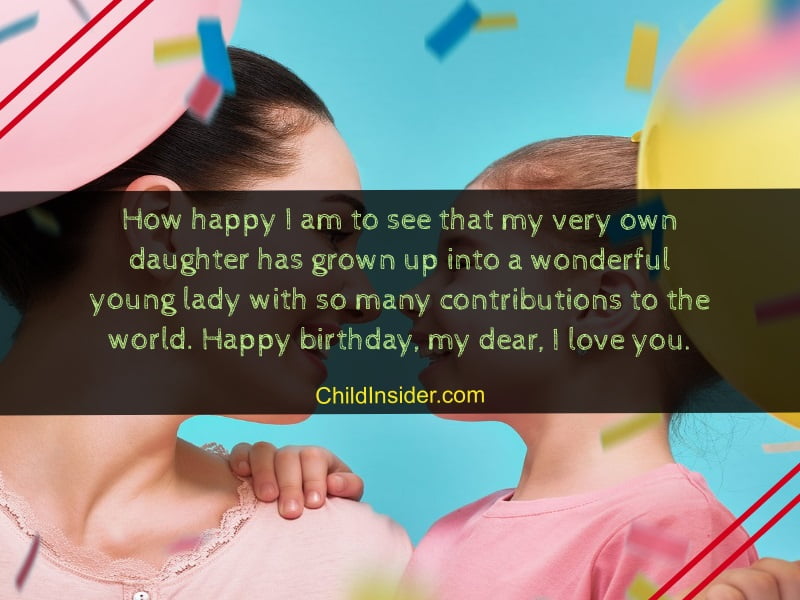 58. Happy birthday to my dearest daughter! It has been a wonderful experience, watching you grow up into the amazing person that you are today. I'm proud of you, my dear.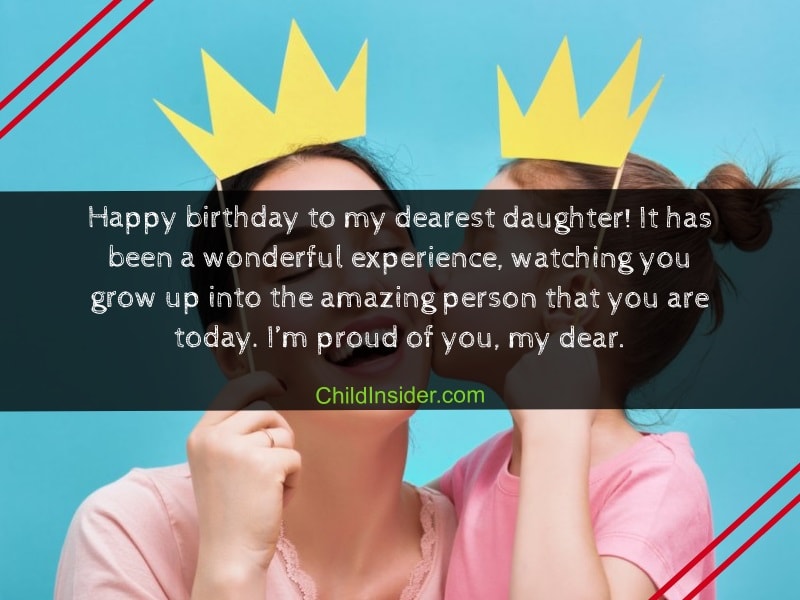 59. Happy birthday to the daughter that I love so very much. You have been so good to your mom and I cannot be more proud of you.
60. A mother will always love her daughter, when she's just a baby or a toddler, and when she's already working for the past 10 years and more. Happy birthday, my dearest daughter.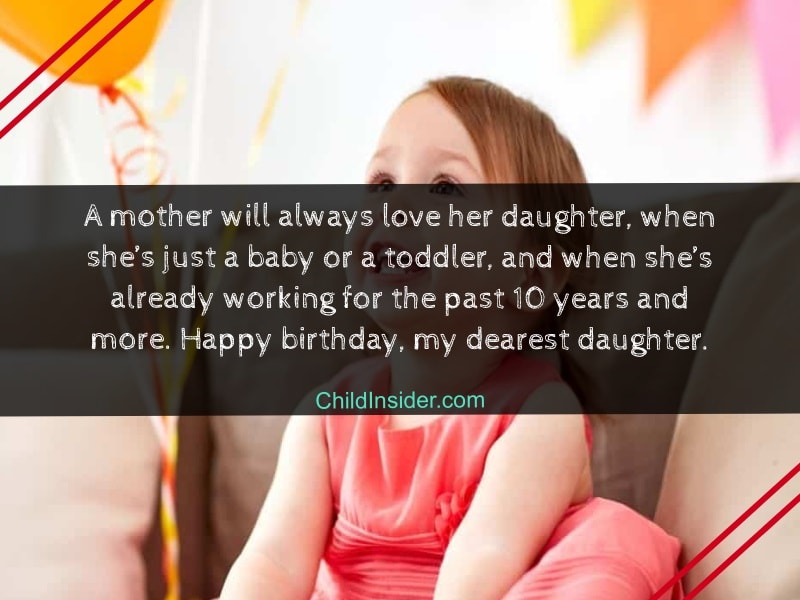 We hope that the birthday messages for daughter from mother above have touched your hearts and you have deemed it suitable for your own perusal. Whatever the case, we hope that your daughter will enjoy the gifts and birthday celebration that you are throwing for her! Here's to another great birthday party!