The fashion of toddler boy's long haircuts has spread its roots far beyond the world of kids. Mums nowadays want their kids to stand out in the crowd and be the center of attention.
However, it is not easy to give your little 'man-to-be' a hairstyle which does not steal his innocence. Therefore, you have to be very choosy.
Edgy Long Haircuts for Toddler Boys
If your toddler boy has long hair and you are looking for some cool ideas to style them, you are on the right page. We make moms' jobs easier for them.
For all the creative mothers out there, here is a curated list of very cute and eye-catching long haircuts for your little prince that you must try.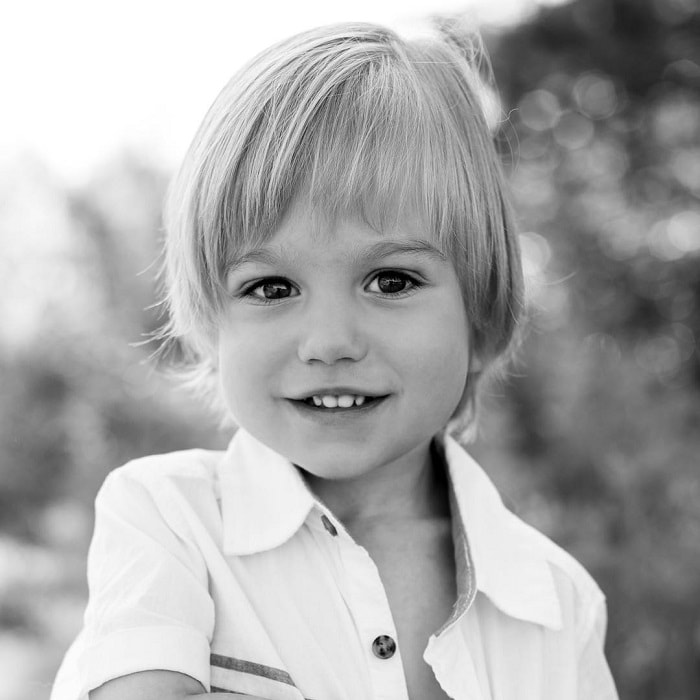 The bowl cut is an evergreen long hairstyle in the world of toddler boys. For kids with straight, sleek and long hair, especially blondes, the bowl cut is a good choice.
This cut comes with perks for the mums. You can give this cut to your child by yourself at home. Style and saving side by side!
Coolest Hairstyles for Little Boys with Long Hair
2. Messy Hair
Mothers with long, curly-haired toddlers find a hard time when it comes to hairstyling. Say goodbye to the false notion that all the styles are made for sleek hair.
If your child has curly and tangled hair, create your own style by leaving his hair messy and unkempt. This is an easy-to-make and a low maintenance style.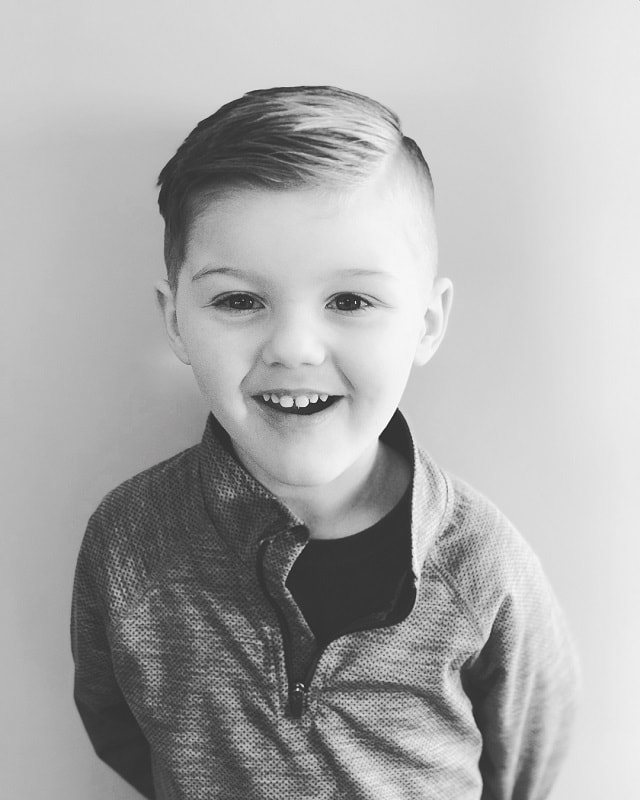 If your toddler boy has long hair which likes to drop down, a dapper haircut is a style to choose.  Tell the hairstylist to cut the bottom hair of your child short using one or two clipper head as you choose.
Keep the top hair at least one head length longer. Make sure the areas around the ear and neck are also cleaned. For the final dapper look, wet your child's hair, draw a side part and apply the gel to hold the style.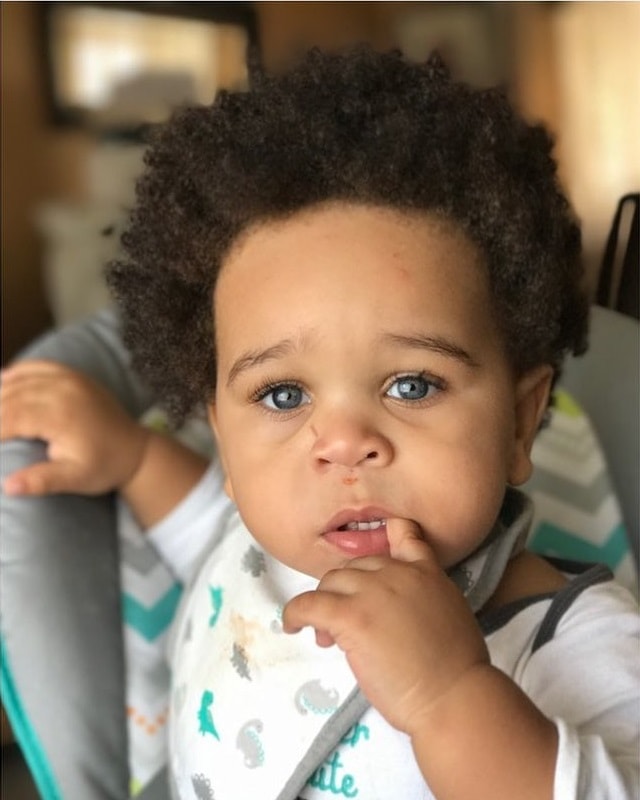 Unruly long afros are very hard to handle. However, we have come up with solutions to all your problems. Does your child have an afro?
Cut it short! However, keep the hair length equal all over the head. This will give a look of a creative afro bowl haircut.
5. Long Mullet for Toddler Boys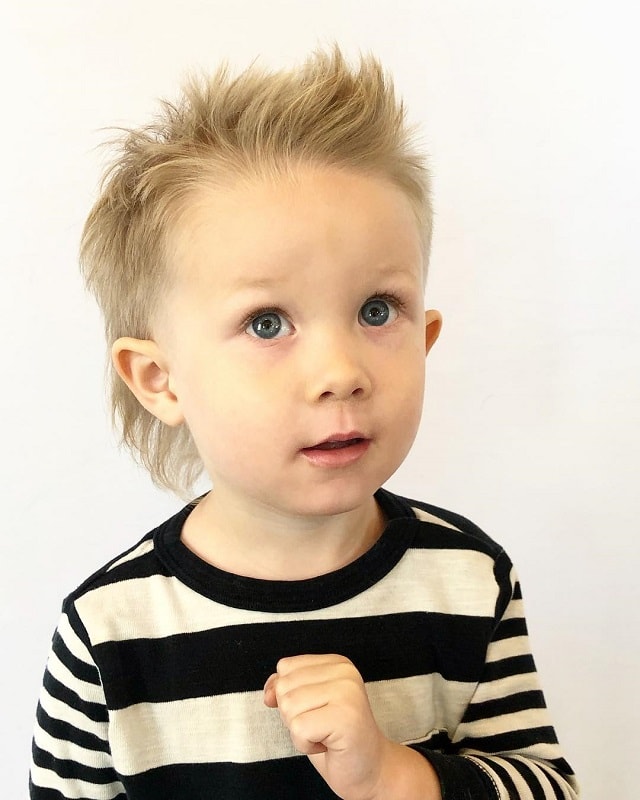 Long, silky blonde hair in a mullet style on a toddler's head; not too shabby for a toddler! Well, hair styling is growing its roots stronger in all age groups.
So, if you want to make your child stand out in the crowd, a mullet cut with short sides and front and a long back is an ideal choice.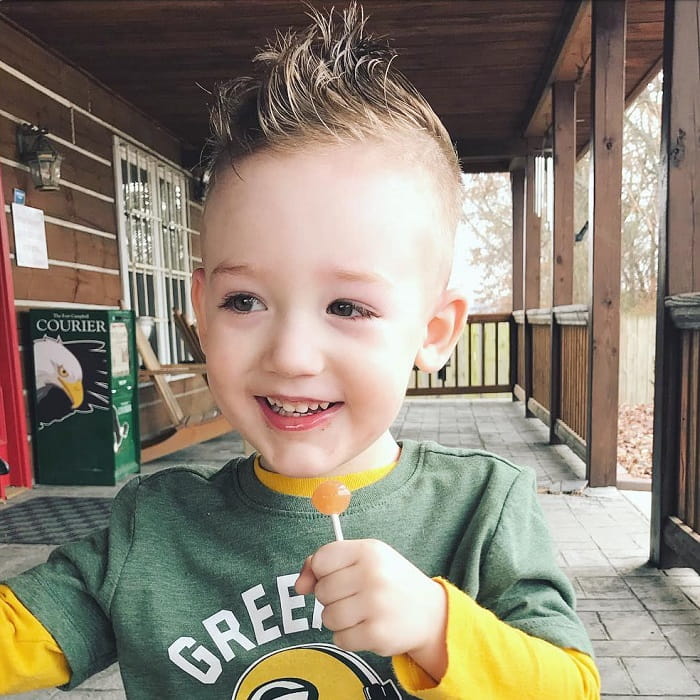 Faux hawk with shaved sides or an undercut is no more a style exclusive to young boys or men. Moms have made their children's hairstyle game strong by giving their kids super cute faux hawk cut.
This toddler boy long haircut has shaved side sand long top hair drawn into spikes. Apply gel to hold the style.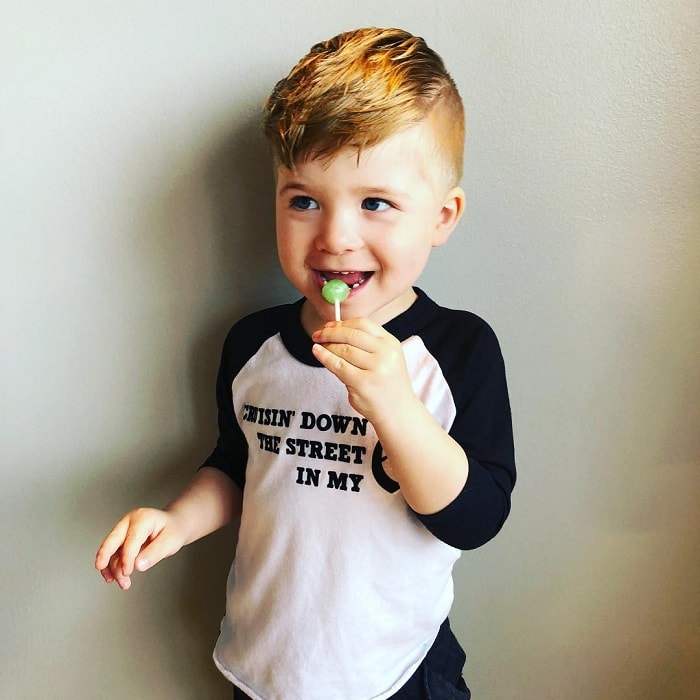 Undercut with long wavy top hair drawn into front fringe is a style your child can rock! You can also dye your toddler's hair to accentuate the look.
It is better to keep the top locks messy. This style will do wonders for kids with wavy hair.
8. Toddler Boys With Layered Cut
For toddlers with straight and sleek hair, layered long hair cut would do wonders. Especially if your child's hair is thin and blonde, this long haircut for toddler boys should be your top choice.
This does not need much maintenance. All you need to do is comb your child's hair straight.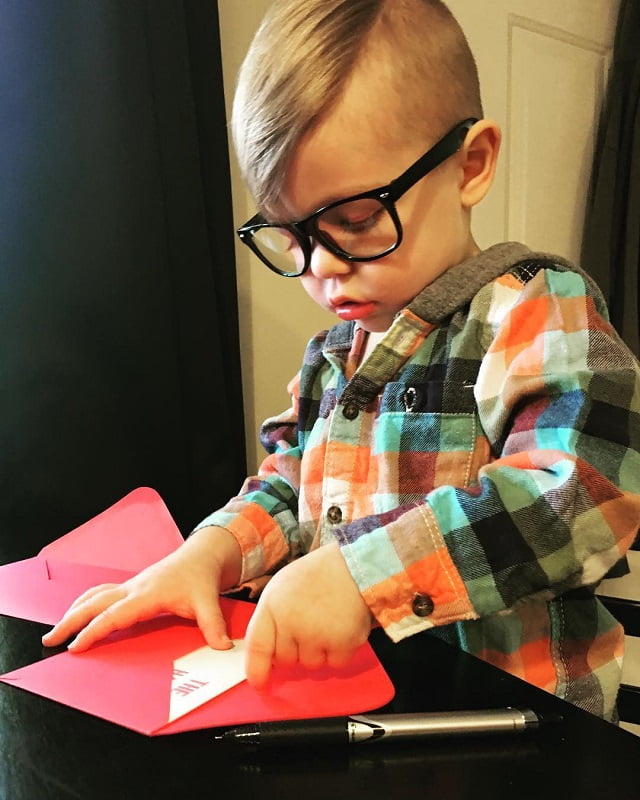 An undercut with a side part will give a toddler boy long haircut a cum gentleman look. Long and straight top locks drawn into a fine side part and front fringe and an undercut will give a very neat look to your child.
10. Toddler Boys With Man Bun
Man buns have crawled into the world of kids' fashion too and have been renamed as little man bun. This long hairstyle for toddler boys will give your child a very bold yet a cute look.
You can tell the stylist to shave your child's side hair while keeping the top locks long and tie them into a top bun.
11. Curly Fringe
A curly and caramel dyed fringe is purely a style of art. Toilet your child grab everyone's attention, this haircut for toddler boy with long hair has to be your top choice.
So, mothers, what are you waiting for? There is no style which your cool little boy cannot do justice to. You can make your child grab everyone's attention with these trendy toddler boy long haircuts. Try these long hair cuts for your child tonight!