Little girls layered haircuts are trending for a quite a while now. If you are looking for a cute, easy and a versatile hairstyle that will suit your little girl perfectly according to her hair type and her personality, a layered hairstyle might be just what you are looking for.
A layered cut suits almost every face shape and goes along with nearly every type of hair, and is a super convenient option that can be styled into multiple variations to suit multiple looks. For you to easily choose the right haircut for your little girl, here are 11 layered hairstyles for little girls!
Amazing Little Girl's Layered Hairstyles
If you are on the hunt for the right hairstyle for your little girl, then look no further because we have compiled 11 of the best, layered hairstyle that little girls will work best!
#1. Long and Sophisticated Layers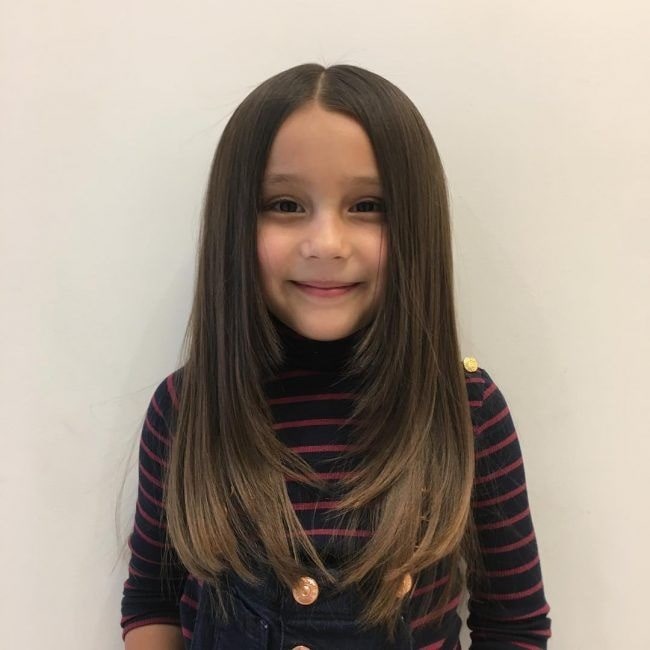 If your preference is something that is towards the sophisticated side yet is no less beautiful, try going for a simple layered hairstyle with long hair for little girls. The long and easy layers will fulfill that goal, giving off the charm of simple beauty. Styling the hair with this cut would be a five-finger exercise!
#2. Inward Curled Layers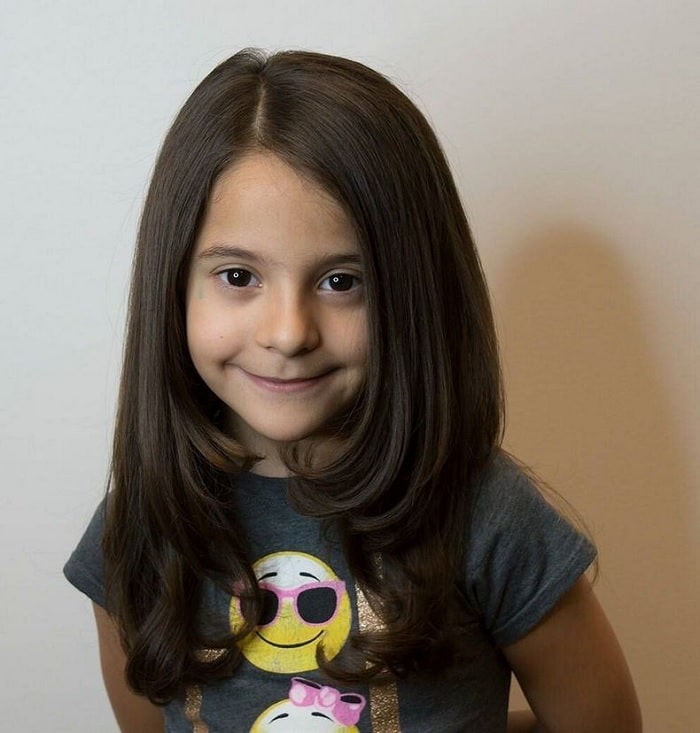 For another little girl's layered hairstyle that is simple and sophisticated but also has a livelier touch to it, a simple haircut with long hair is again the answer, the only difference is that the trick to give it a little more life is to curl the hair inwards a little bit.
#3. Short One Sided Layered Bob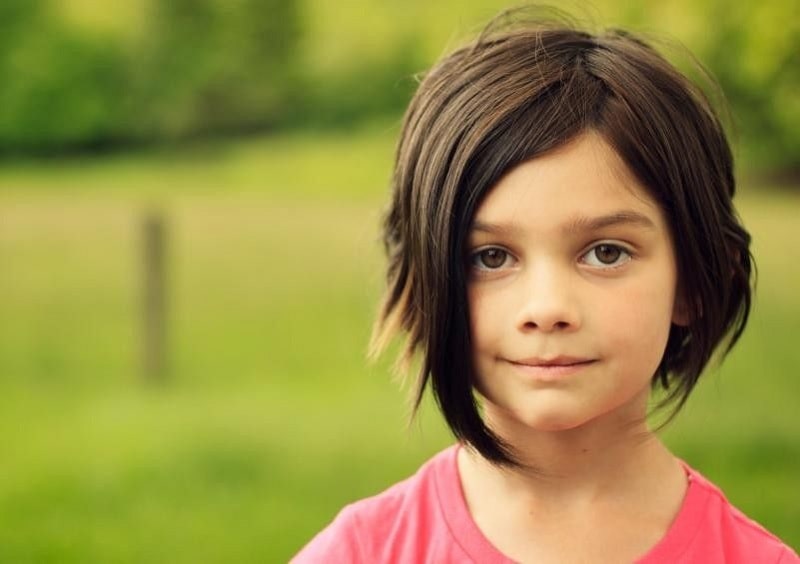 Looking for a layered hairstyle for your little girl and you want something solid? Something that will make a statement? Well, you don't need to look further because here is your answer. Yep, we're talking about a short, layered bob cut, all swept to one side. Perfect for a playful look!
#4. Layer Cut for Wavy Hair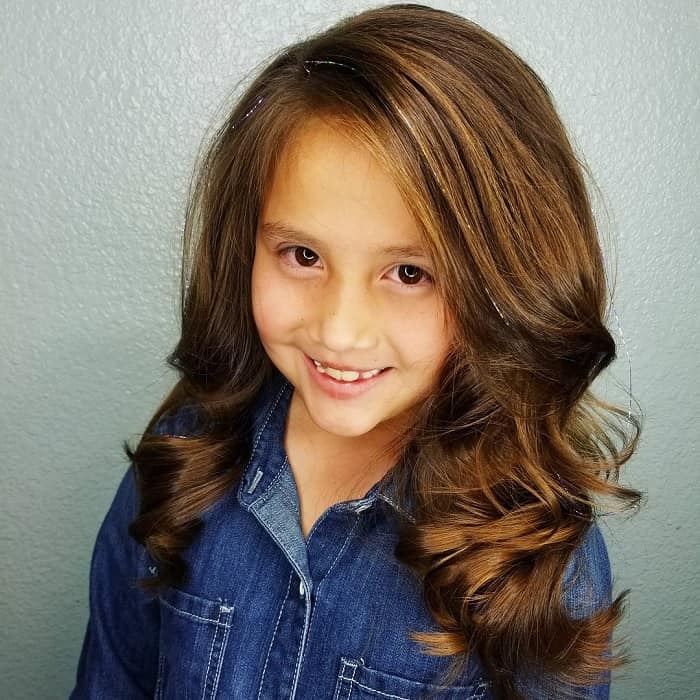 Wavy layers are the perfect idea to make any little girl's appearance vibrant and young. So if your child has got long and wavy hair and you need some inspiration for their hairstyles, getting it styled into layers would be a good idea.
#5. Straight Hair Layers To The Side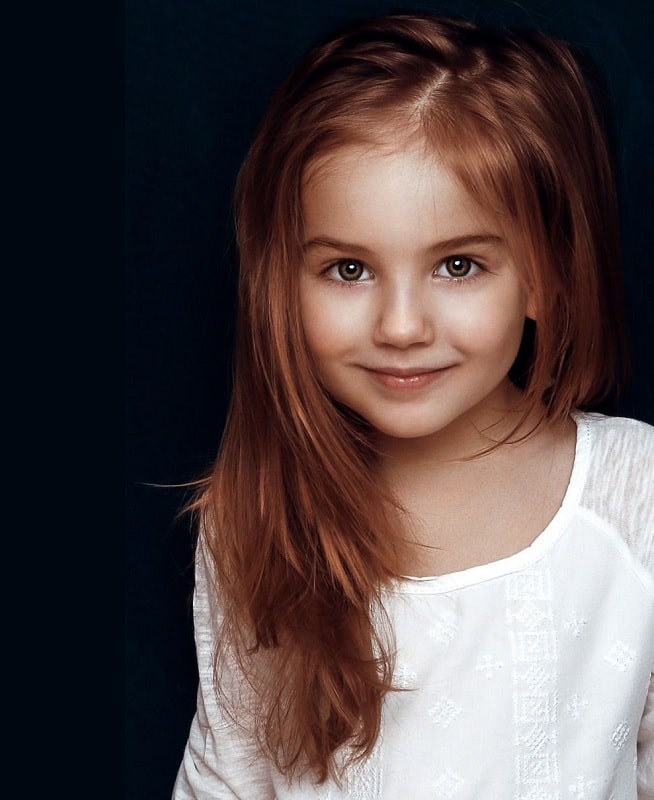 Any little girl with long and straight hair will easily rock this layered hairstyle. Straight and slightly messy hair is what will give your child that strong and sharp appearance while still keeping the innocence, while the layers will preserve the soft and innocent look of childhood.
#6. Layer Cut and Straight Bangs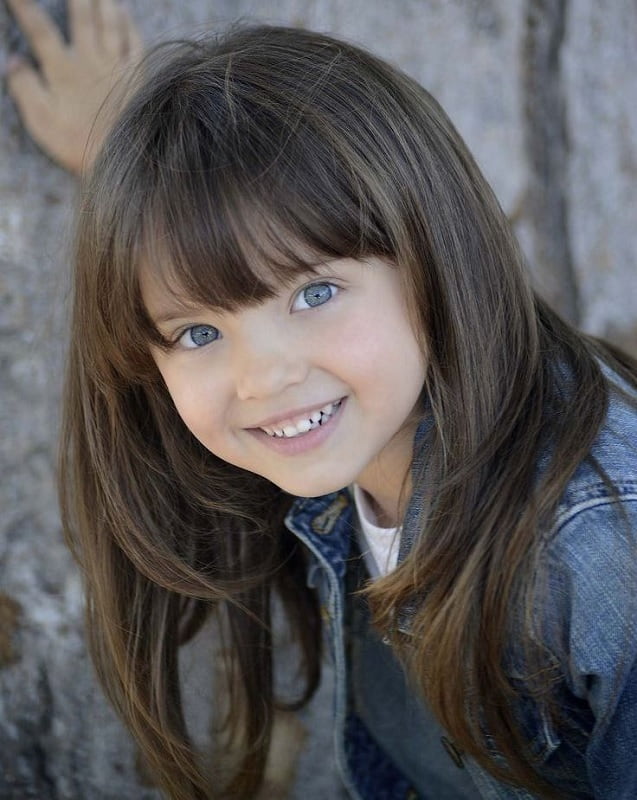 Straight bangs are undoubtedly a thumbs-up when it comes to hairstyles for children because bangs are what bring attention to the young look. Fuse the straight bangs with long, layer cut hair and your child will have such an adorable hairstyle which everybody would be coming over.
Lovely Toddler Girls Haircuts with Bangs
#7. Layer Cut With Side Swept Bangs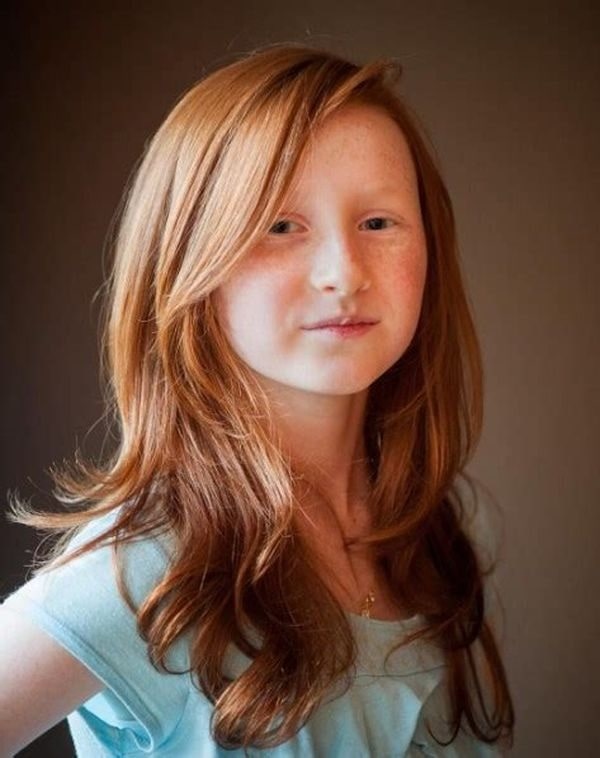 If your child is one of the really smart children and you want to give them a hairstyle that says so, here you go. A little girl's layered haircut with side swept bangs will help you achieve that look right on point.
#8. Short, Face Framing Layered Bob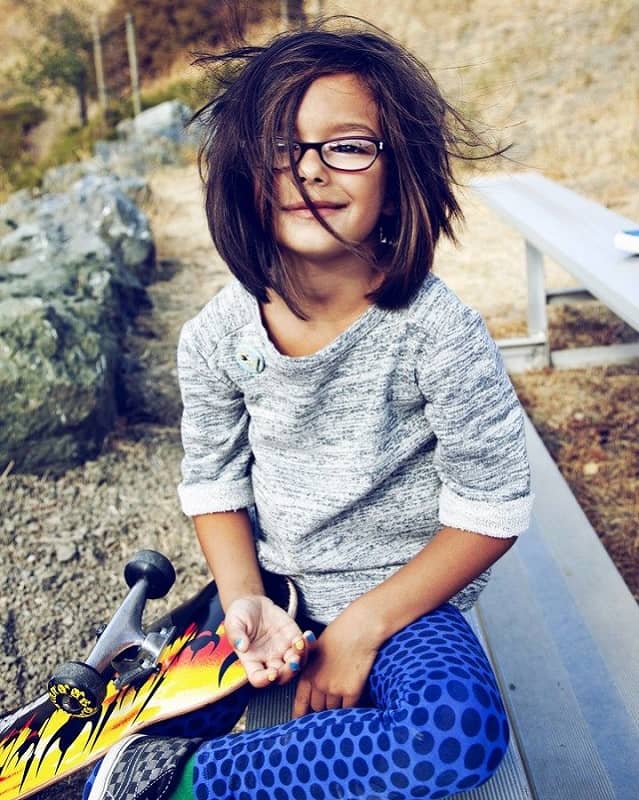 Children are quite carefree and full of life, and it shows, whether it's in the way they live their days or in their appearance. A face-framing short bob is the perfect little girls haircut with layers will go along perfectly well with your little girl's happy-go-lucky nature.
#9. Short and Wavy Layers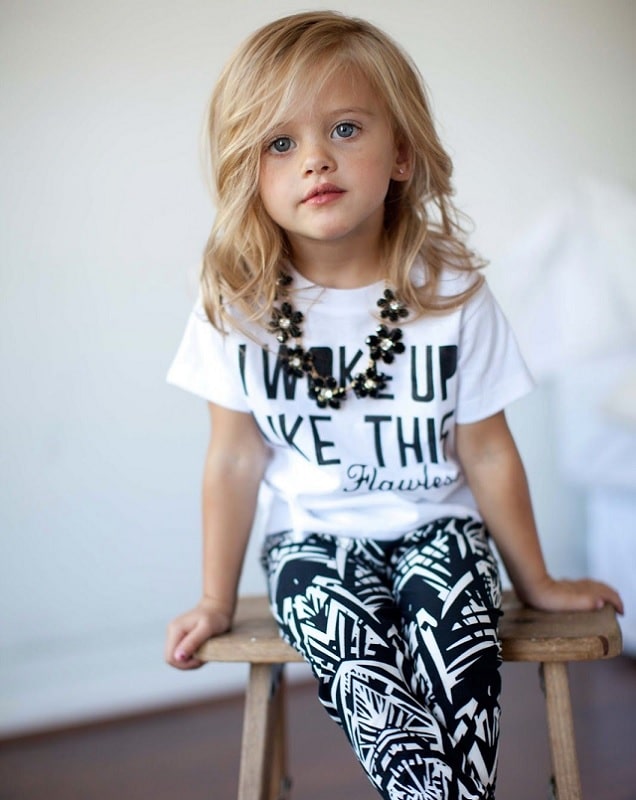 For the totally cute and angelic look, short and wavy layers are a perfect idea. They will bring out the soft and beautiful features of your little princess!
#10. Short and Angled Layered Bob
A short and angled bob will make for just the right layered hairstyle for your smart little girl, giving a sassy yet smart look. Not only that, they're quite classy looking too!
#11. Sharp Short Layers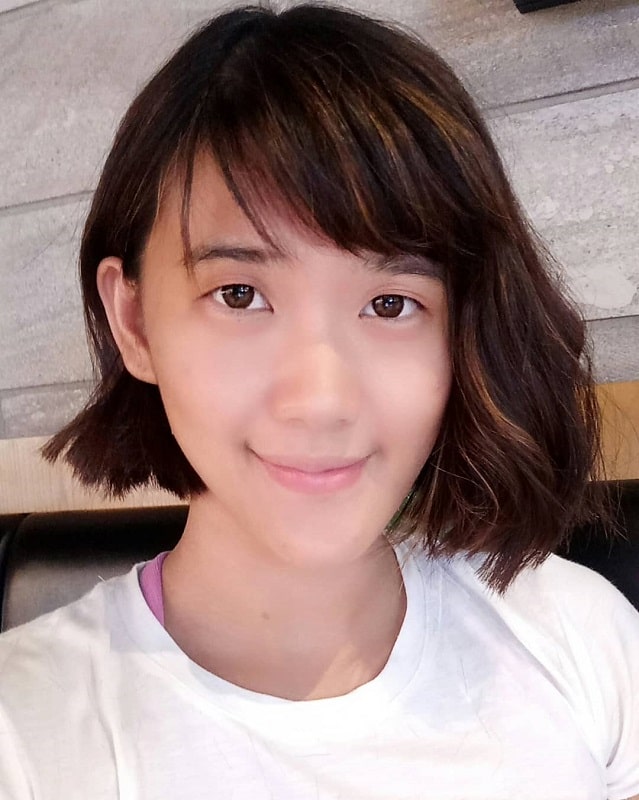 For a mix of a carefree and edgy short haircut for your little girl  choose sharp, short layers so she can rock an easy going look without any worry of tending to it too much.
Q1. What is a layered hairstyle?
Ans. It is when the hair is cut into layers of different length, giving it a voluminous look.
Q2. What should I get a layer cut for my little girl?
Ans. Simple. It's beautiful, can be styled in multiple ways and is very easy to handle.
Q3. Is it a suitable hairstyle for kids?
Ans. Layer cut is a suitable option for kids, especially because it is quite convenient in controlling and styling.
Layered hairstyle is the best option for many as it provides multiple options to style your hair into. Even just the cut itself let down simply on its own makes for a beautiful hairstyle. When it comes to little girls, again layered cut takes the crown of being the most convenient to work with.