Finding the best hairstyle for a baby's curly hair can be tricky, but these are all great options. They're sure to make any parent happy, as they look great and don't require a lot of upkeep. They're fun and fresh takes on traditional curly styles and add a lot of style to any child.
Cutest Curly Hairstyles for Baby Girls
All of these 20 baby hairstyles for curly hair are great options for any baby who is blessed with curly locks.
1. Shorter Halo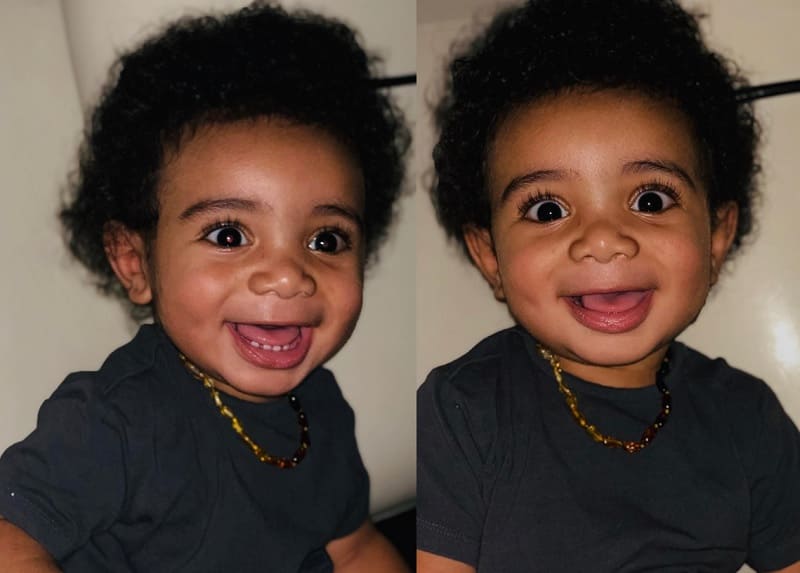 A shorter halo of hair that is cut to all the same length will neatly frame the face and the head. This is a very low-maintenance cut that makes it one of the top curly haircuts for black baby girl, just because it is so easy to care for and to maintain.
Parents are sure to love that they can get their baby up in the morning and go without a lot of styling.
2. Long Ringlets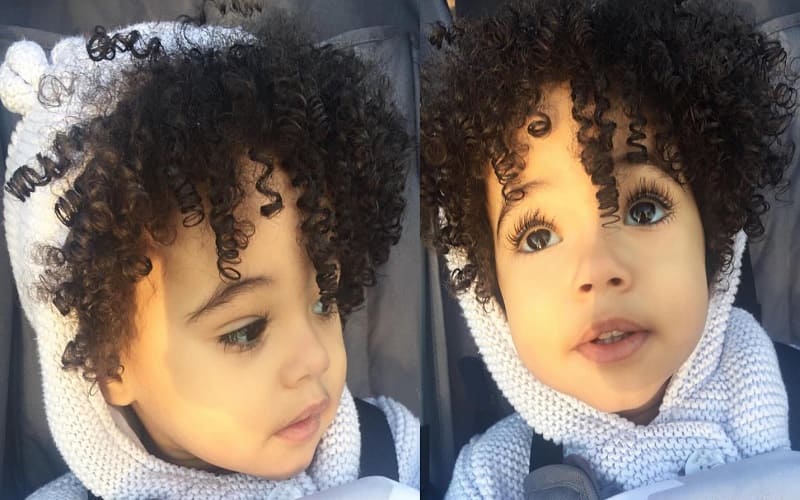 Longer ringlets that are allowed to fall freely around the head and around the face make for an angelic look. This style is perfect on curly-haired babies who have hair that isn't just curly but will fall in delicate ringlets around their head.
As long as the ringlets are nicely curled, this cut is great and looks amazing without a lot of work. Keeping the ringlets at the appropriate length is important.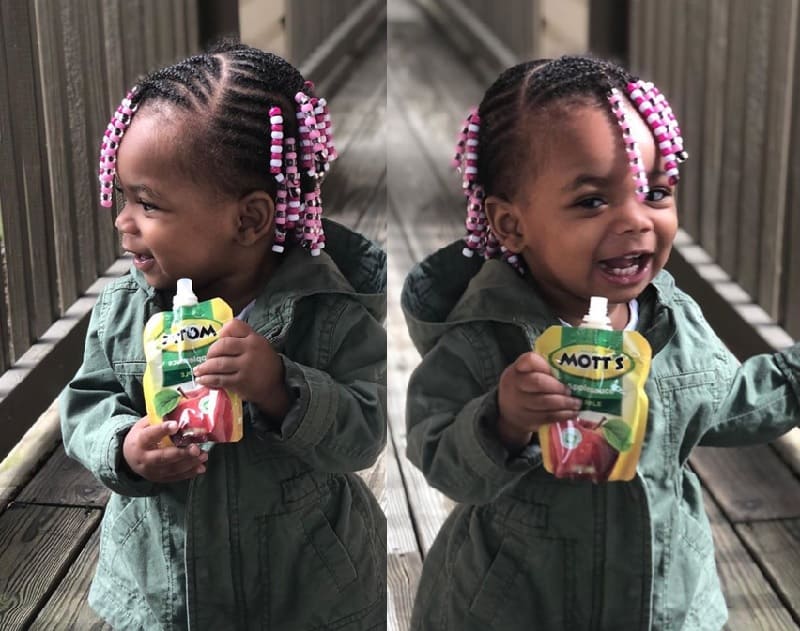 There's no reason why baby's curly hair has to be left to its own devices and allowed to hang free or wild, as this great style shows. Keeping the hair closer to the head with braids and then using plenty of fun beads allows the child to express themselves.
There are lots of fun bead colors to choose from, which makes this style fun and means that it can be matched to certain holidays or events.
Amazing Box Braid Hairstyles for Little Girls
4. Perfectly Separated Curls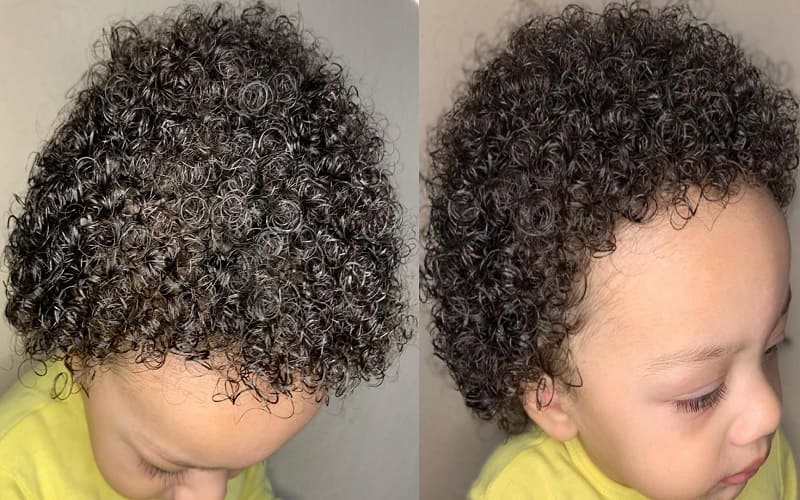 Curls that are kept shorter and perfectly separated and defined look heavenly. These curls are going to need regular trimming to ensure that they don't grow so long that they hang down in the face, which can cause the curls to lose their definition and look more like loose ringlets.
5. Short and Sweet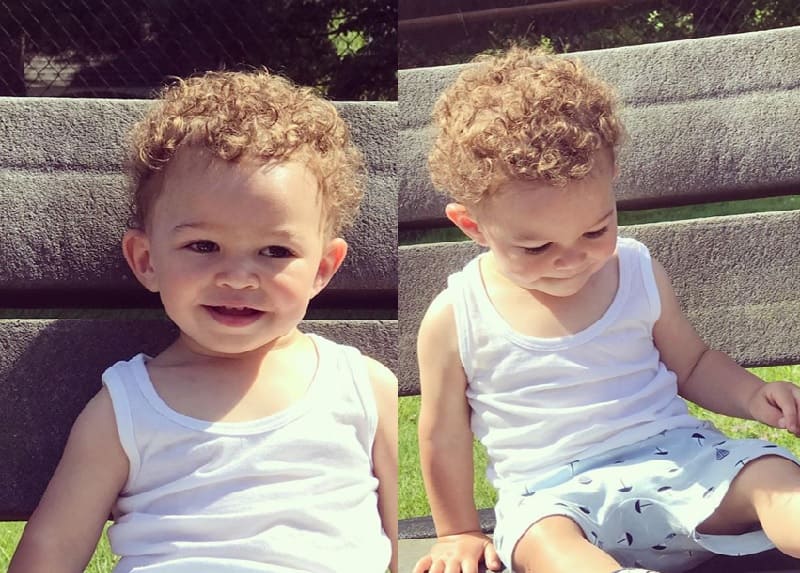 Shorter curls are a great option for babies and children who won't wear anything in their hair to keep it out of their face, as they will naturally stay curled up on the head.
This style looks great and allows the child to easily see without having their vision obstructed by their curly hair, which can be really frustrating for both the child and the parent.
6. Pulled Back from the Face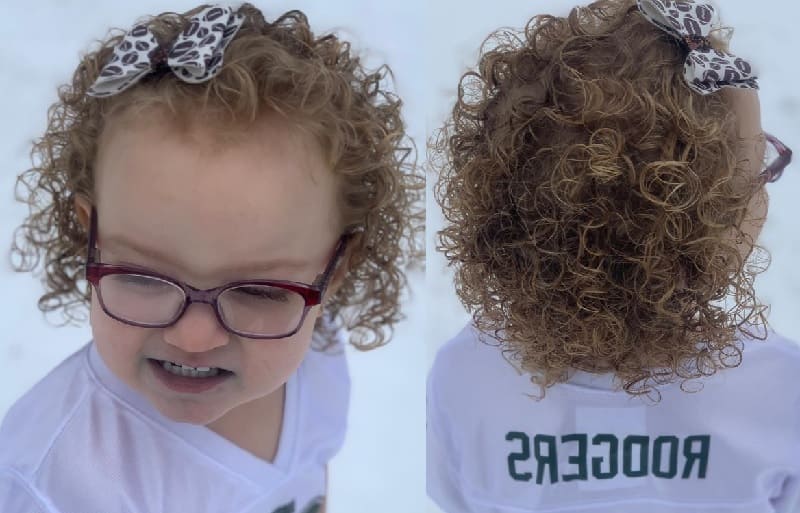 An older baby with curly hair looks great when the curls are pulled back from the face so that the child can easily see. This is a great way to easily grow out a shorter style without allowing the curls to look messy and to get in the way.
Using a bow or small clip to keep hair pulled back allows the longer curls to fall down the back and sides while still freeing the face.
7. Decorated with a Flower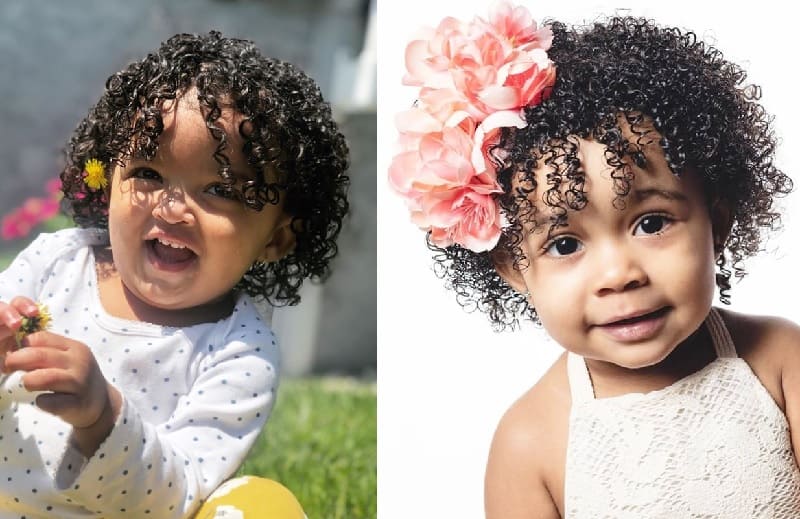 A bright and bold flower not only helps to keep curls tamed and prevent them from getting in a child's way, but also is a great way to tie together an outfit, making any baby look cuter than they already are.
This fun decoration is fun and since babies love bright colors and fun embellishments, is generally a fairly easy option for most parents, as kids won't fight the clip.
8. Loose Ringlets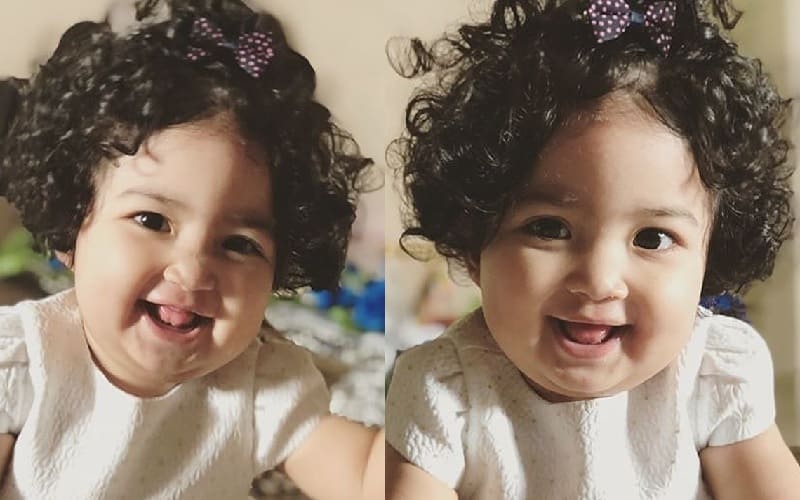 Loose ringlets that are allowed to maintain their shape, but grow a bit longer, look great when gently moving and flowing from the head.
They can be tamed somewhat by using a bow or a clip to hold them back from the face, but the rest of the hair should be allowed to hang free. This adds a lot of movement to the baby's curls and prevents them from looking too rigid.
9. Cut Tight to the Head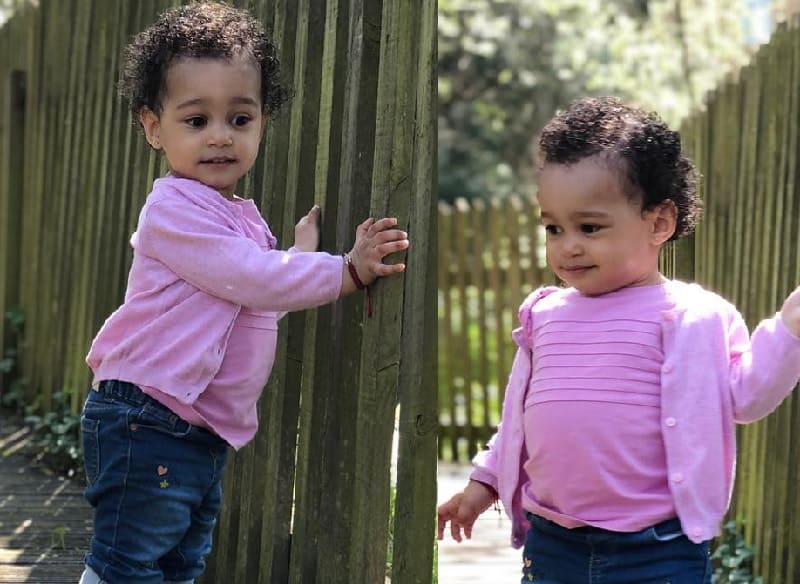 Very curly hair often looks best when it is cut extremely tight to the head, as this prevents the curls from being difficult to style. This also ensures that the child can easily see and is a great option for any busy child who doesn't want to sit still to have a parent work on their hair.
Cutest Hairstyles for Mixed Little Girls
10. A Bit Messy on Top
Not all babies have a lot of hair, which is why this style is such a great option for curly haired baby girl. Allowing there to be a little bit of length on the top makes this cut a bit messy and fun.
The bangs are short enough that they don't fall down in the face, and the sides are also kept short, to add uniformity. Slightly longer curls on the top of the head balance it out.
11. Knotted up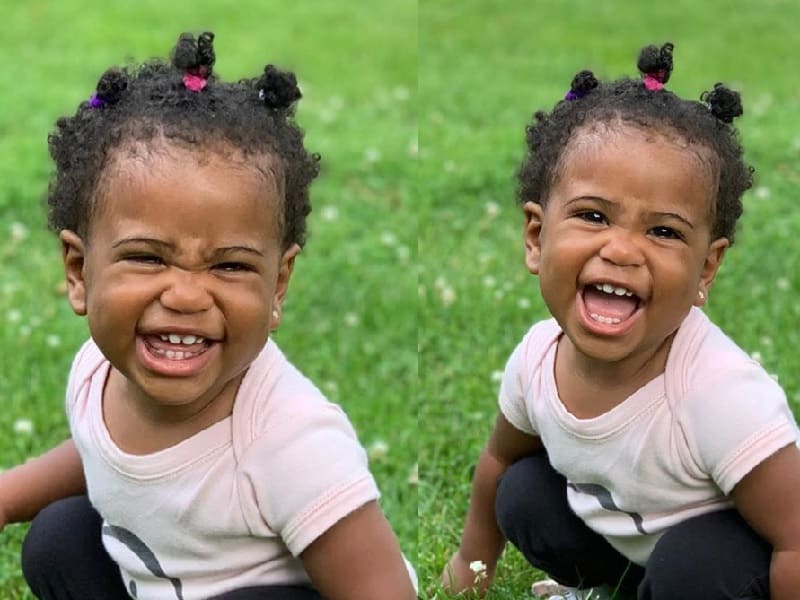 Knotting curly hair on the top of the head is a great way to control it easily. This is an especially great option for any child or baby who doesn't have very long hair. The knots help contain the hair and make it look like the child has a thick and full head of hair.
12. Free and Fluffy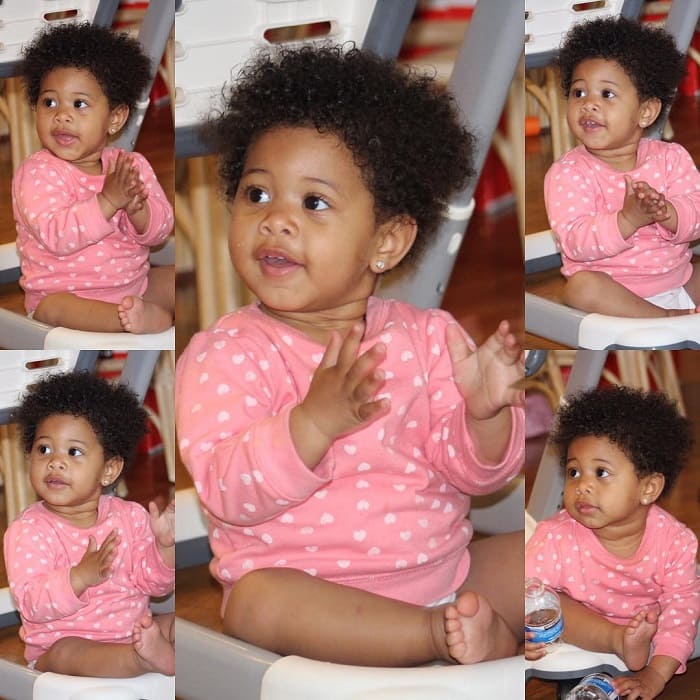 Free and fluffy curls are very refreshing. This is one of the most simple curly hairstyles for babies as it doesn't require much upkeep or any styling each day. As long as the curls are kept clean and are cut to the right length, this style looks fun and fresh without much work.
13. Pulled up into Pigtails
Pigtails are a wonderful way to tame curls and make a little girl look and feel cute. They help contain curls that are wild and free and add some control. It's a great way to keep hair out of the child's face so they can enjoy their day.
Tons of braids are one of the easiest ways to control baby's curly hair without having to worry about daily styling. These braids are finished with beads, which is optional but adds another layer of fun and interest to the style. Kids love being able to choose the color of their beads, which lets them have a say in their hair.
Cute shorter bangs allow a baby to see without the use of any hair clips. Having bangs cut into the style allows the longer curls around the rest of the head to hang free without getting in the way.
This ensures that the curly-haired baby will still be able to see without the parent risking them pulling any clips out of the hair, which can be frustrating.
16. Back with Braids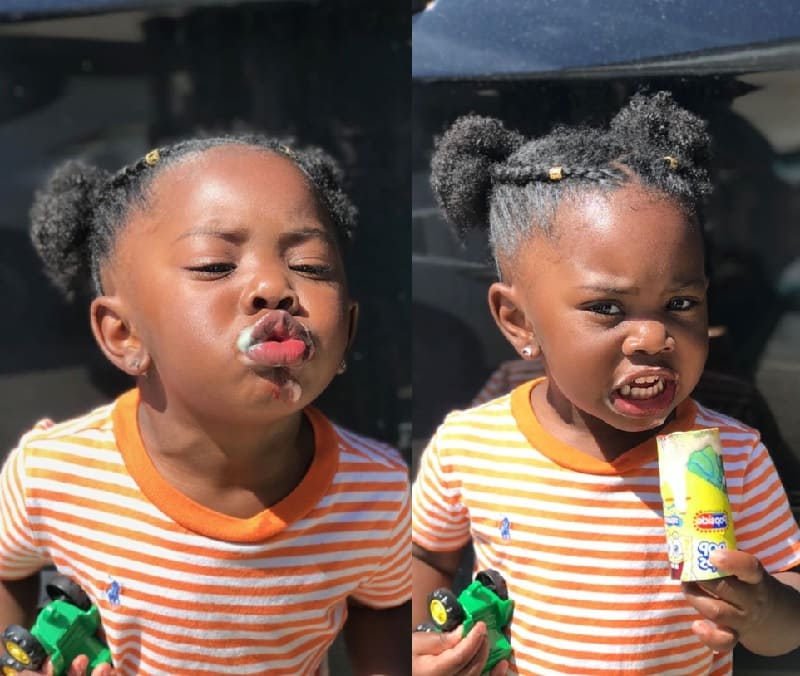 A few well-placed braids make this style a lot of fun, as does pulling the rest of the hair back into cute puffy pigtails. This look is great for a busy girl who doesn't want to sit still to have her hair worked on for a long time each morning.
Beautiful Ponytail Hairdos for Little Black Girls
17. Simple Middle Part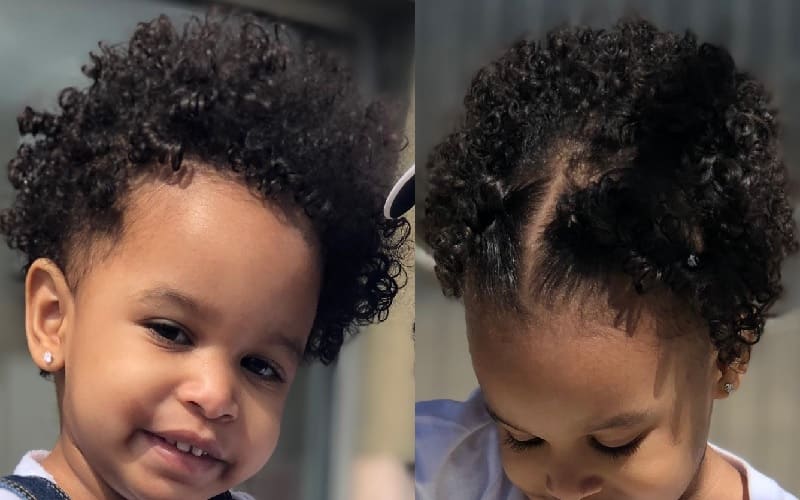 A simple middle part is a great way to define curls on the head and add some definition to the hair.
This part is easy for most parents to do but still allows the curls and ringlets to have a lot of movement, which looks fun and healthy. The part can be embellished with a clip if parents want to make sure that it stays in place.
18. Left Free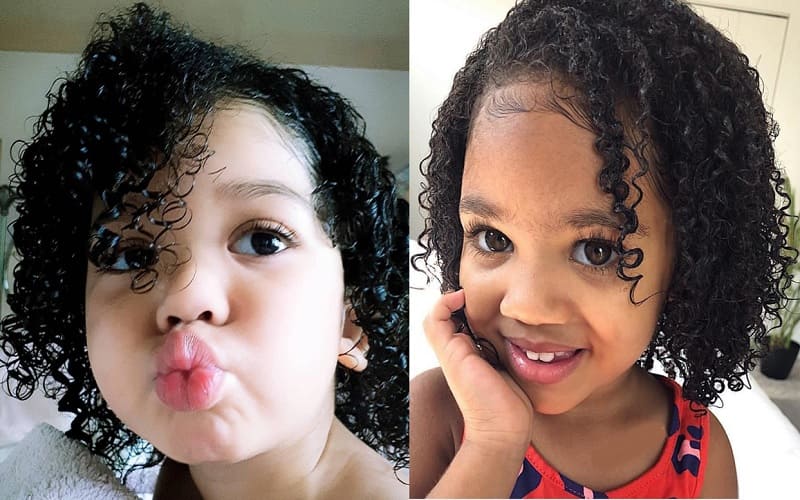 One of the most popular baby hairstyles for curly hair is simply to leave the longer curls free. This can result in gorgeous ringlets, which have a lot of movement and personality, resulting in a sassy cut.
The hair needs to be washed regularly to ensure that the curls hang and move without looking dirty or being weighed down with natural oils.
19. Curly Updo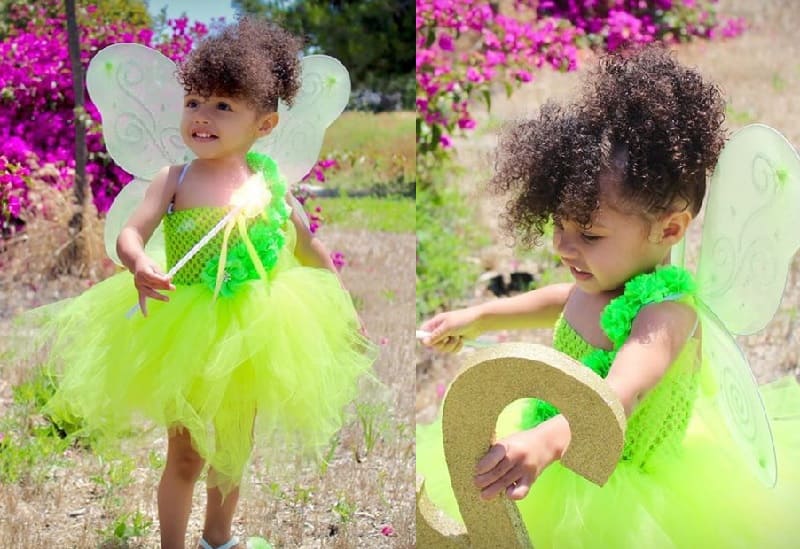 Keeping curly hair pinned up on the top of the head, as well as a bit messy, is a fun look for any child. This allows the curls to really show their shape and their movement without getting in the way when the child is learning or playing.
Lovely Updo Hairstyles for Little Girls
20. Loose Puffs on Top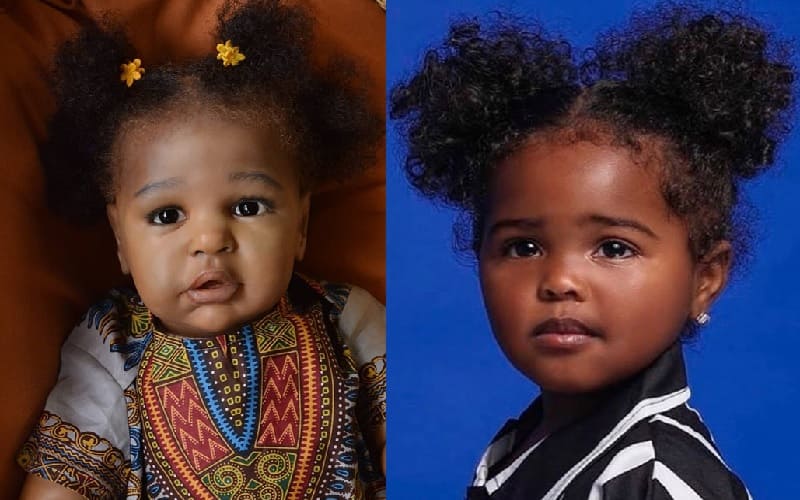 Loose and puffy pigtails on the top of the head look darling on any child or baby. This hairstyle helps keep curls under control and looks fresh and fun, which is why it's a top favorite of both parents and kids. The pigtails are easy to do in the morning and they are a great way to keep hair off of the back of the neck.
There are few things cuter than a baby with curly hair, and any of these great hairstyles will make them even more adorable. Choosing from these curly haircuts for baby may seem difficult, but one thing is for sure – the baby is sure to look darling and the curls will look their best.
It's important to consider the type of curls, and whether they are tight or looser, as well as the activity level of the child when deciding which great curly haircut for babies is the best choice for them.