You want your black baby girl to look beautiful but you have no clue how to style her hair every single day, then you are not alone. Well if you got this problem keep on reading for an easy solution. We are going to tell you some fantastic hairstyles for your black baby girl.
These are hairstyles you can use every day or even on some special occasion. Explore through these hairstyles and find the one that suits your daughter.
Popular Hairstyles for Black Baby Girls
If you are running out of ideas as to what you should do with that curly hair of your baby, here are some black baby girl hairstyles to inspire you.
1. Twisted Curls
This is a smooth and manageable hairstyle that will last all day. This is one of the most popular hairstyles for black baby girls. It looks adorable, it's easy to do, and it feels comfortable especially in summer.
2. Messy Side Ponytail
Sounds easy enough. It's a simple yet elegant hairstyle your baby girl can wear. She can wear it to birthday parties, schools, almost anywhere. It is quick and easy to do, and it has that elegant look to it.  This is one of the best black baby girl hairstyles on our list.
3. Twist and Band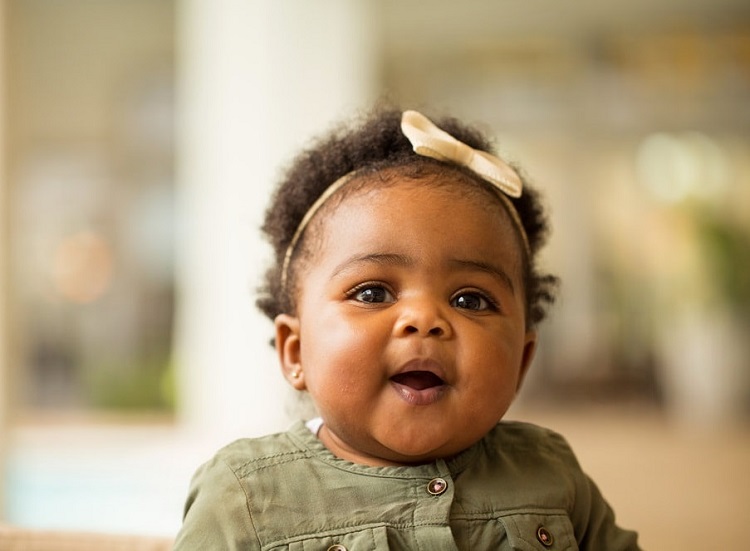 One of the easiest yet gorgeous black baby girl hairstyles is this one. If your daughter already has short hair, then all you have to do is get a beautiful headband, preferably with a cute bow. Hair accessories are a great way to spice up hairstyles of your daughter.
4. Twisted Cornrows
Let's not forget the most basic yet trendy hairstyle, cornrows. It is always in trend and keeps the hair tamed and in place. If you are in doubt, opt for cornrows.
5. The Funky Afro Look
Let it go. You know what sometimes you just need to let that afro go free. Just put some product in it, comb it out and let it run free for a while. It feels comfortable and easier in fall. But every once in a while give your baby girl a break from the hairstyles.
6. Twisted Buns
The sweetest black baby girl hairdo for your princess is twisted buns. All you have to do is twist a section of hair, make a little bun and put the cutest little bow on it. The number of buns depends on you and how much time you got at hand.
7. High Bun with Ends Out
This is the one you see celebrity kids do all the time. It is an elegant and famous black baby girl hairstyle. It looks wonderful, especially when it is a high bun.
Check out these Indian Baby Hairstyles
8. Accessorize
Ok, the last tip is just to use every accessory that is available to you. Kids in colorful clips are the cutest thing. Explore and get accessories that will look good on your daughter's hair.
In the end, we suggest you go with your gut feeling about what will look nice on your daughter. Just pick any of these amazing black baby girl hairstyles and give your daughter a new and beautiful look.