Short hair is very stylish and trendy and your teen girl may want to follow this fashion, or perhaps your teenager is just super pragmatic and enjoys the ease of styling short hair, quicker washing and drying times and not needing to worry about tying it back for sports, science class and other messy activities.
Short hair is something that most girls give a try at some point, especially if they have always worn their hair long it's a big change and something new to try out!
Trendy Short Hairstyles for Teenager Girls
Whatever the reason for wanting short hair there are tonnes of different short haircuts and hairstyles for teenage girls. We have put together top 21 ideas that you can try.
1. Stylish Quiff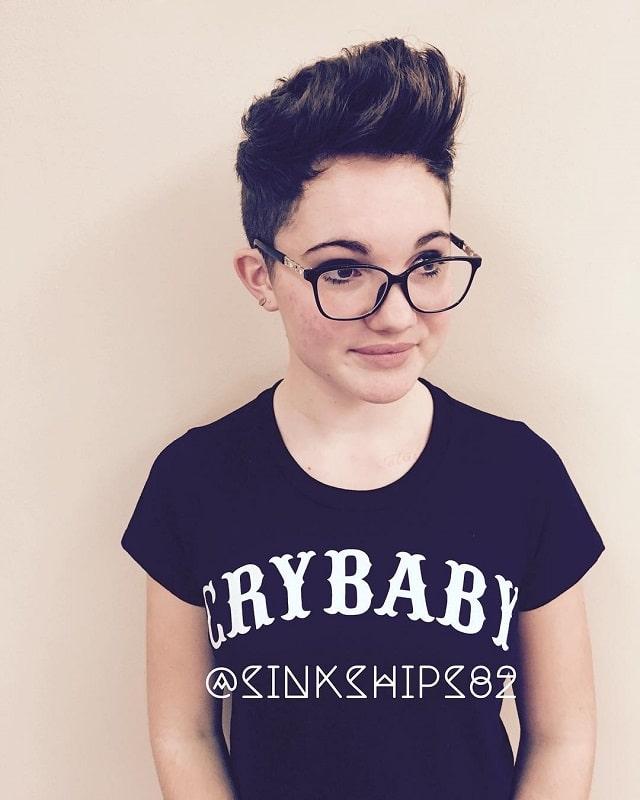 The quiff, especially when accompanied by very short, or even buzzed, sides is extremely on trend. With this style, all of the efforts go into styling just one piece of hair and the rest does itself.
Whilst you'll likely need a decent amount of product to achieve a real uplifted quiff, this style is certainly much easier to wash and dry.
Attractive Long Hairstyles for Girls
2. Buzzed Sides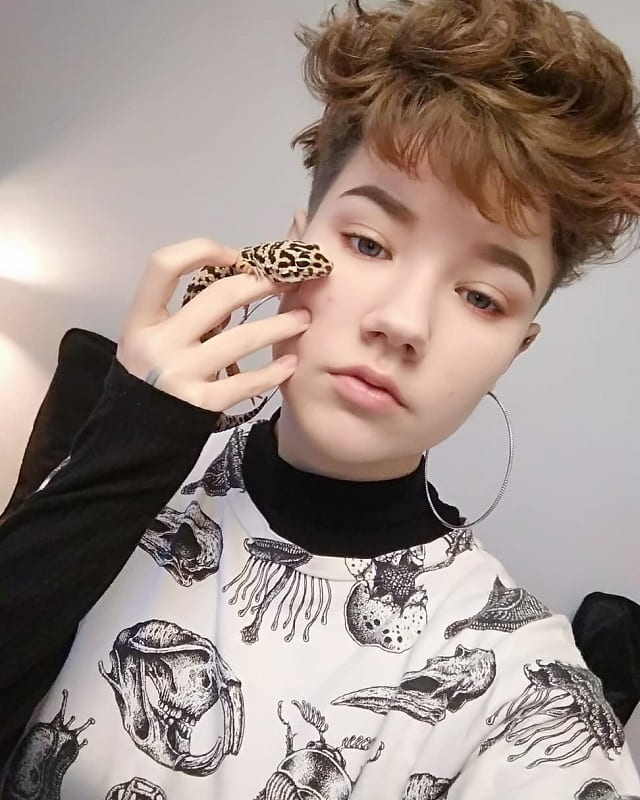 Using clippers might seem a little scary at first but the results speak for themselves. This short hairstyle is certainly edgy but allows tonnes of personality to be shown through the look.
Keeping hair slightly longer on top means there are still lots of styles available.
3. Short Graduated Bob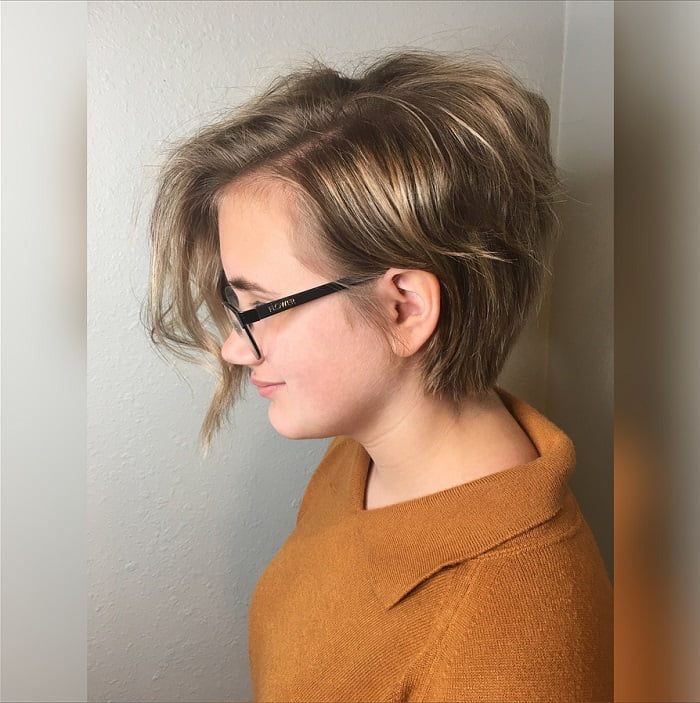 The graduated Bob is a really trendy short haircut for teenage girls, and adults too.
The shortness in the back makes it super easy to style and gives plenty of volume and texture whilst the longer lengths around the front give something to frame the face and experiment with little bits of style.
Pixie cut is one of the most iconic haircuts for teenage girls. It can be styled to look edgier or more feminine as hairdressers can cut layers and texture according to the look you're hoping to achieve.
A fringe can also be used to frame the face and accentuate the style.
5. Long Bob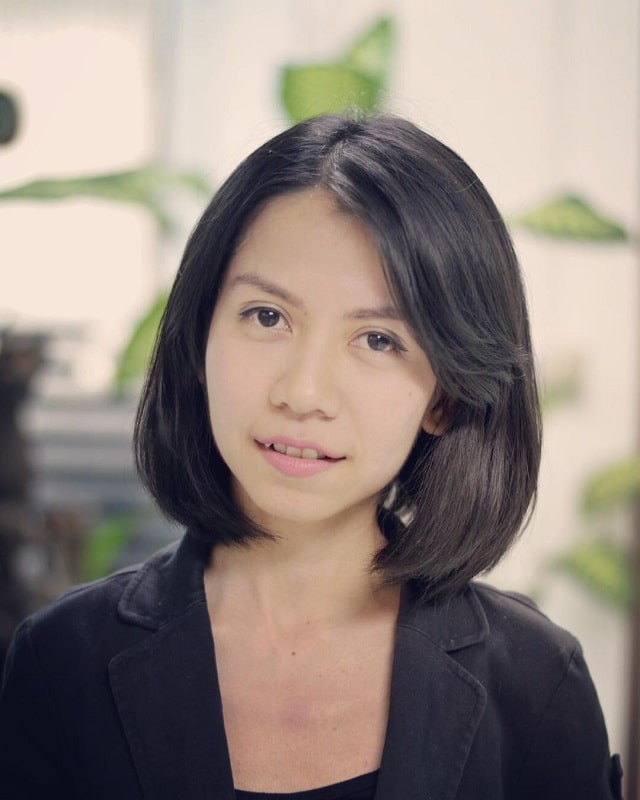 Without being ultra-short a long bob still achieves some of the benefits of short hair; quicker washing and drying and significantly less time spent styling.
A lob is a popular hairstyle for teen girls as it maintains some of the lengths whilst reaping some of the benefits of short hair. It's super practical but still looks very feminine.
6. Textured Pixie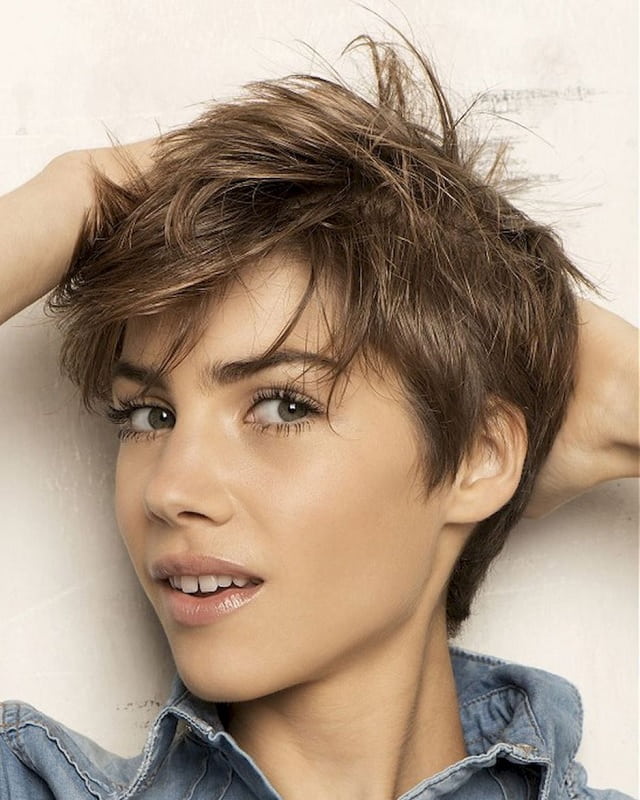 Here's an example of how the classic pixie cut can be styled to suit the style of the wearer.
Lots of layers and texture combined with a bit of hair product makes this pixie cut look super edgy. Texture can be added to the hair with a salt spray.
7. Side Swept Length
This one really is a very short haircut for teenagers, almost all the length has gone but what length is left on the top of the head is cut to look super stylish when swept sideways.
This haircut is certainly not for everyone but it really compliments funky styles and arty personalities.
8. Grey Area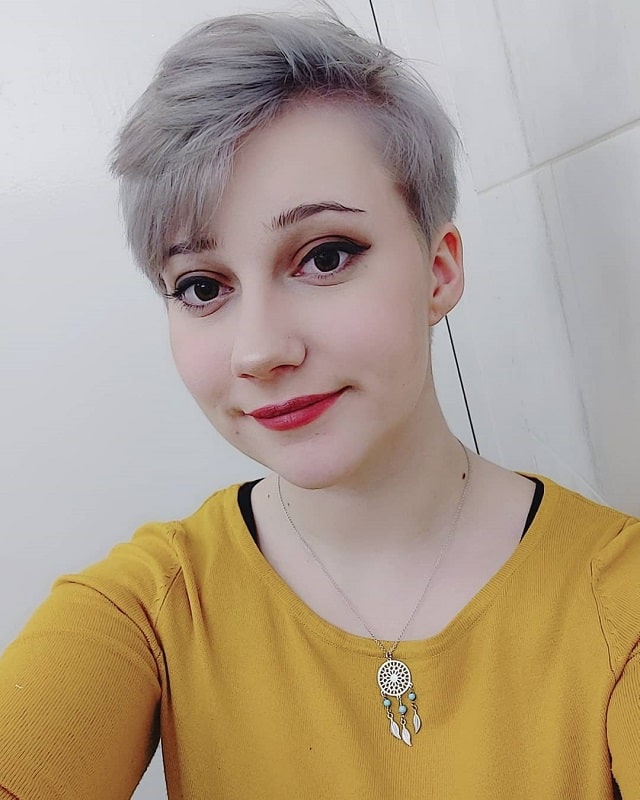 Experimenting with hair color is also a popular choice for teenage girls and in recent years whites and greys have become increasingly trendy.
Unlike with their adult counterparts, there's no chance of grey or white being mistaken for a fresh-faced teen's natural color, and the juxtaposition of the color with a youthful face is exceptionally stylish.
9. Blunt Bob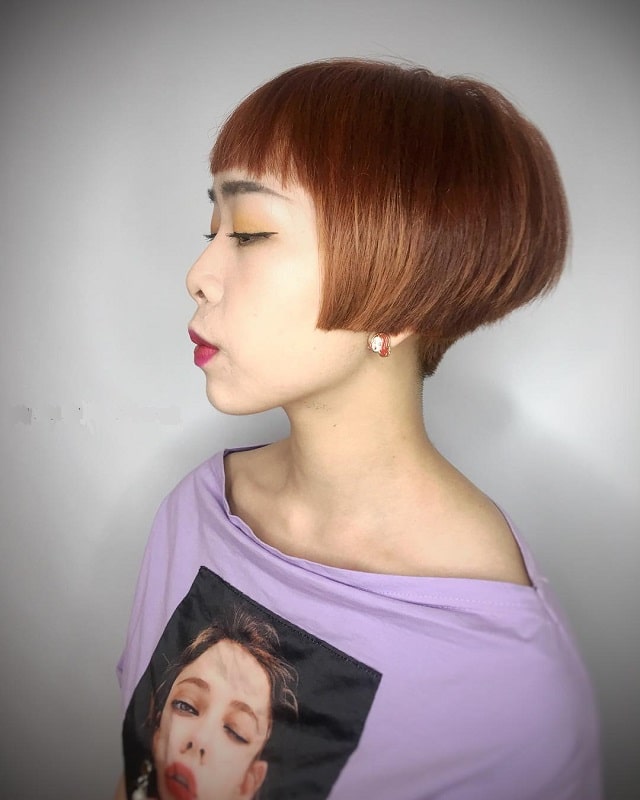 Super short in the back with a very blunt finish around the face, and a straight fringe to finish the look this style has bags of personality.
If hair is naturally straight it can be extremely easy to maintain too, just wash and go! Teen girls with wavy hair may need a bit more maintenance in terms of blow drying but the look is still very achievable.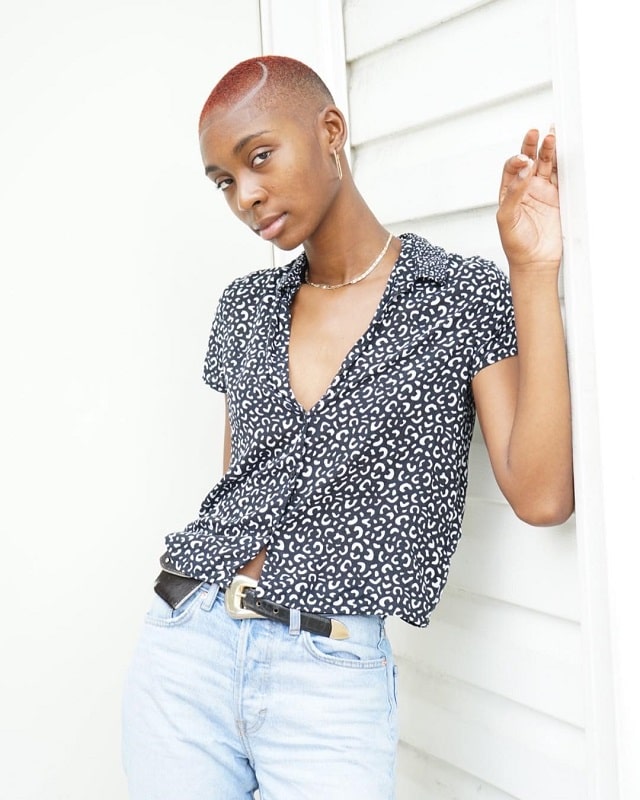 This short haircut for black teenage girls is extremely bold but can also look extremely beautiful.
Shaving the hair close to the scalp showcase bone structure and facial features, and can really emphasize the texture of hair regrowth like in this picture.
Patterns can also be made into the super short hair to add interest and complete the look.
11. Undercut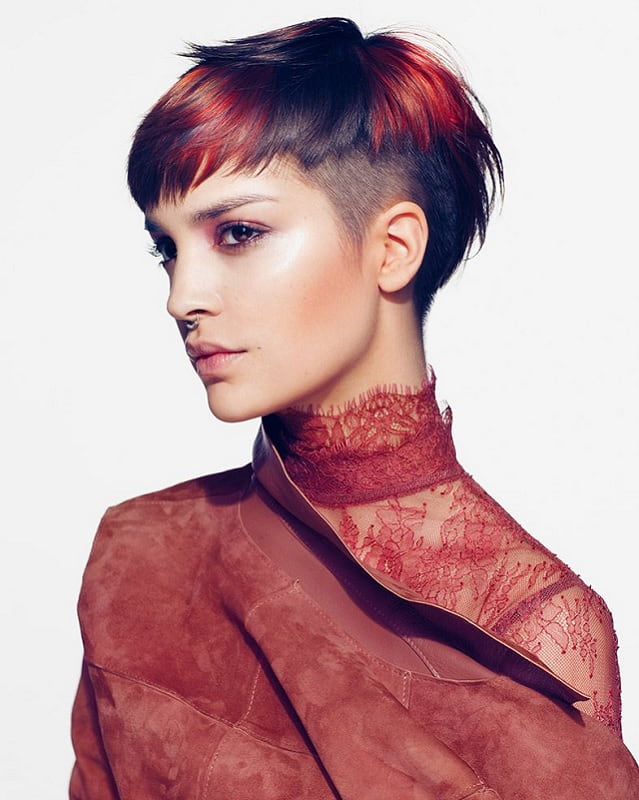 In this look, the under layers of the hair are shaved short whilst the top layers are left longer. The top layers then fall over the shaved portion of the head.
Having a little length to play with is nice with a shorter haircut as it means there is still the option to play around with styles.
12. Dark Inside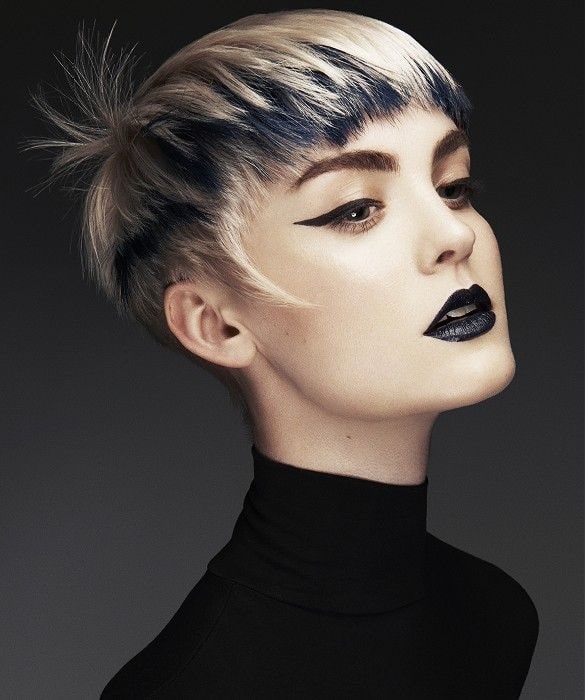 This look is a beautiful example of experimenting with color. It can be done with all sorts of shades but this example showcases dark and light.
Dying the underneath layers of the hair a different color to the top results in all sorts of beautiful contrasts and mixtures as the two sit together.
Teenage girls with short hair will have their own ideas about which colors will suit them best, but having the darker color underneath and the lighter color on top adds the look of volume and depth to the hair.
13. Half Shaved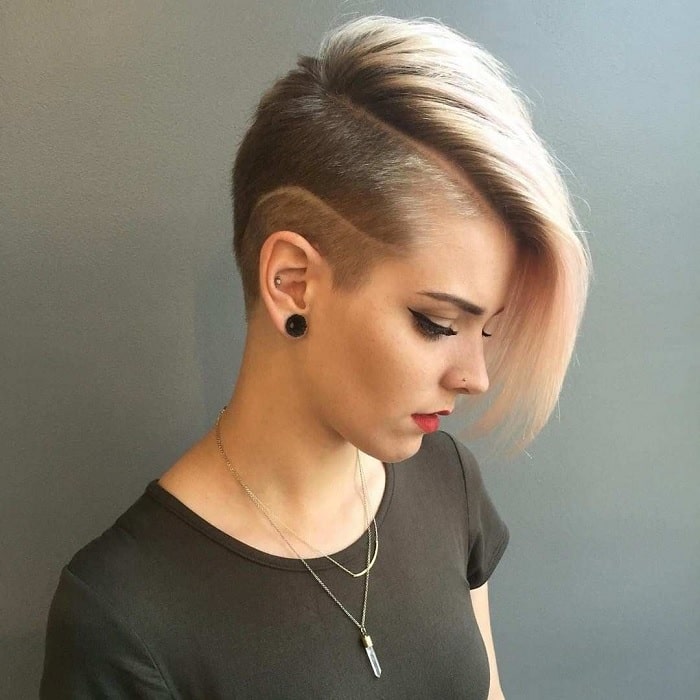 The mixture of super short shaved hair and long layers to the side is a perfect mix for those wanting to show that they have 2 sides to their personality.
The longer side can be styled in all sorts of ways but the soft edges shown in this look are particularly effective for achieving a look full of contrast.
Amazing Layered Hairstyles for Girls
14. Grown Out Buzz Cut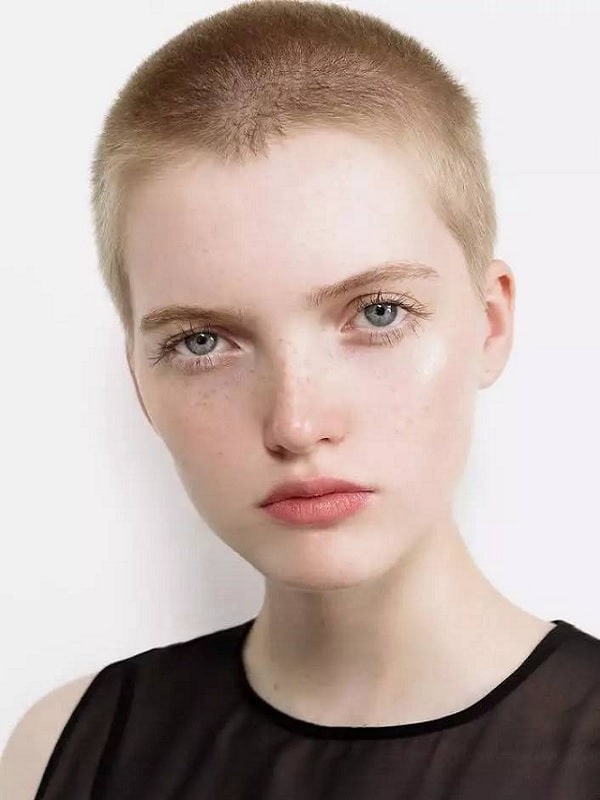 Not quite shaved all the way down to the scalp this look is still extremely strong. This look can be achieved by using a guard on a pair of clippers which sets the length the hair will cut to.
Obviously, it's super easy to maintain can be grown out achieving some very cute looks, like a pixie cut, along the way.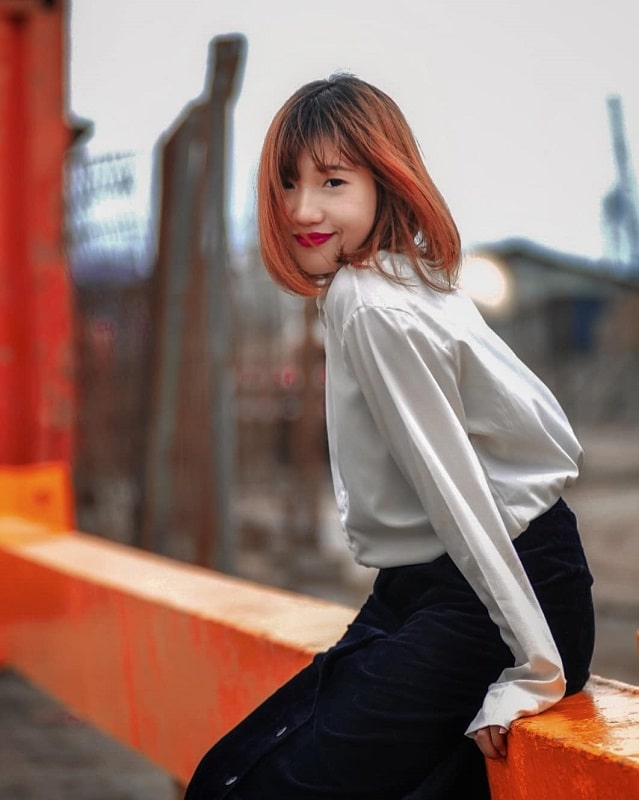 A bob hairstyle that's just long enough to tuck around the face is one of the more popular short haircuts for teenage girls.
Here there is still plenty of lengths to play around with yet maintenance is pretty easy. You can also experiment with colors, like in this ombre look.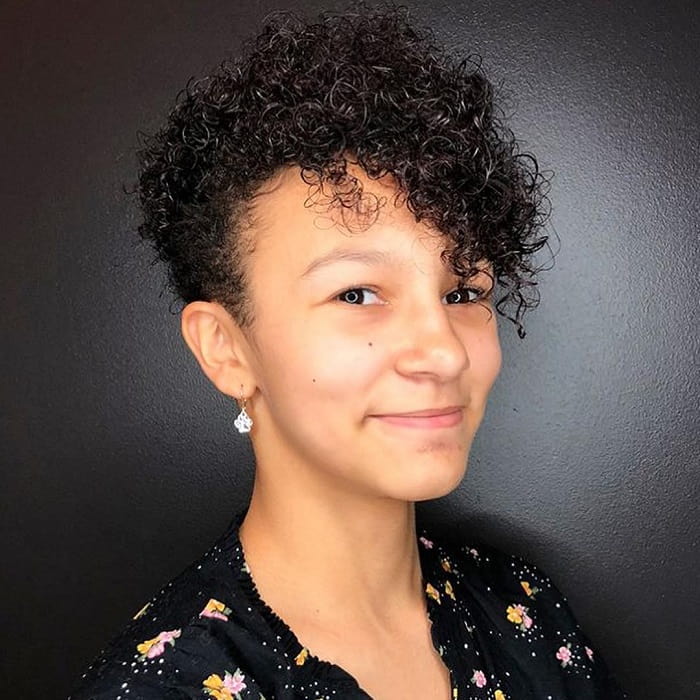 Here's one for the girls with curly hair; embrace your curls with this curly mohawk. The idea is the same as the classic mohawk; very short sides and lots of hair in a central strip.
Curls add tonnes of interest and personality to this teen girl's short hair look and make it much less severe than the classic mohawk.
17. Short Curls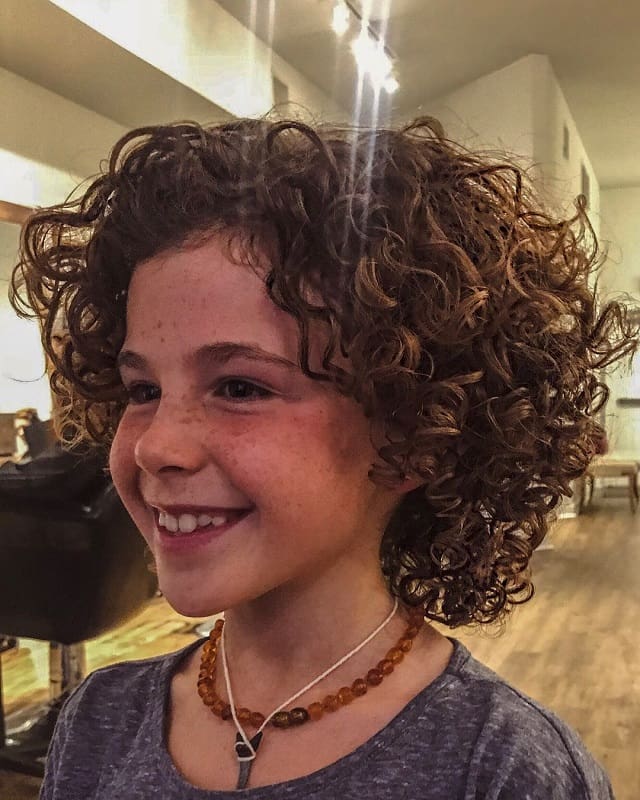 Whether the curls are natural or achieved with the help of a perm they are always a beautiful look.
When curls are maintained properly they can be quite simple to style, embracing the different nature of curly hair is helpful as is finding a hairdresser who knows how to cut curls.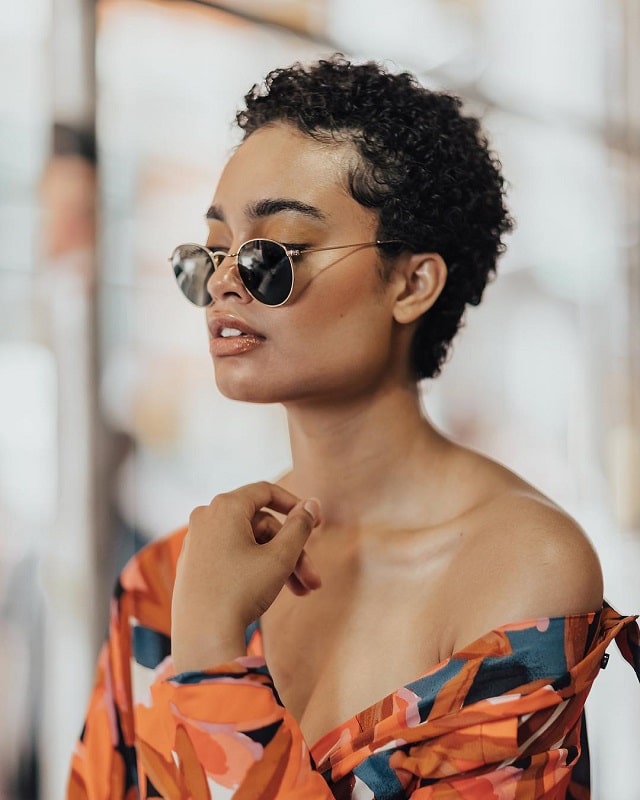 This style works well with hair that has texture. The hair is cut short all over and the texture can be embraced with the help of some styling products.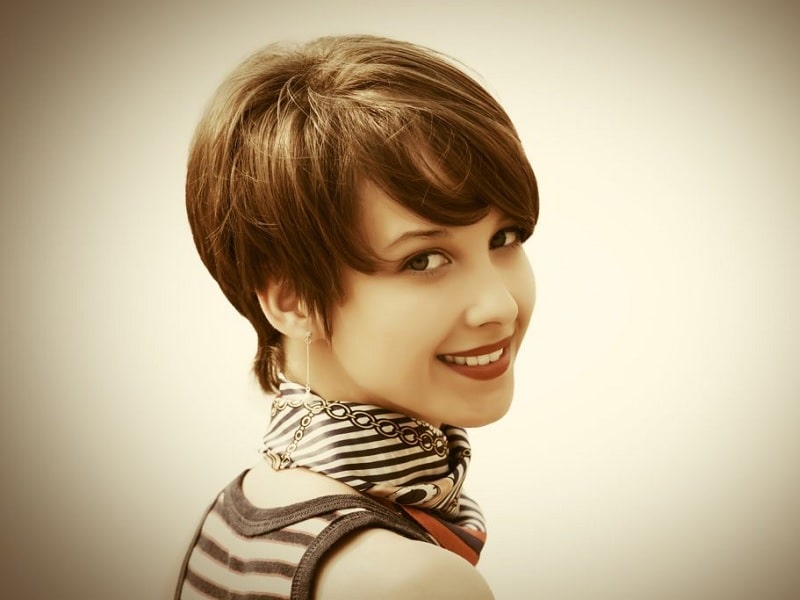 Whilst this hairstyle is certainly short there is actually a lot of lengths available which keeps it looking ultra-feminine.
Like it's a shorter counterpart, this style still shows off the facial features and bone structure, just with a bit more length to play with.
The fringe could be worn long and pushed to the side like in this picture which allows it to become part of the hairstyle.
Captivating Emo Hairstyles for Girls
20. Colour Pop Ombre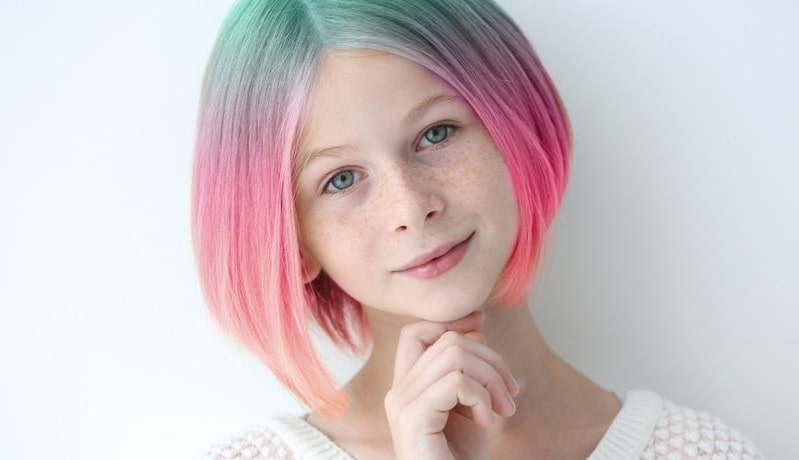 If your teenage girl is interested in playing around with color then ombre, or dip-dyed, looks are still very popular. This short hairstyle involves color gradually fading down into more concentrated color at the ends.
It can be done with colors like pinks, purples, and blues but also with natural blonde giving a sun-kissed look. This look is more forgiving of regrowth and allows the look to be grown out gradually too.
21. Coloured Swoop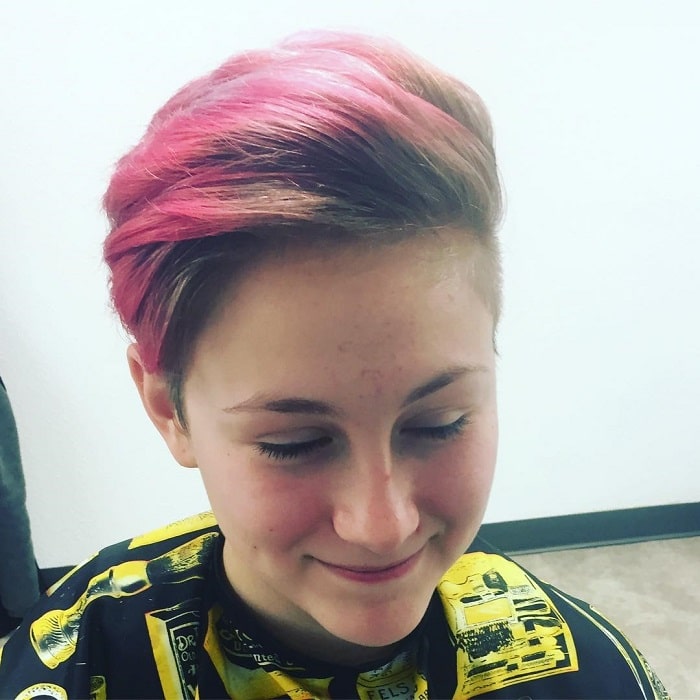 All short hairstyles for girls can be enhanced with the addition of color, and experimenting with color is usually a key part of teenage experimentation with hair.
Whether adding natural color, like blonde highlights, or unnatural colors like pink and blue, color certainly adds interest to and completes a look. This side swoosh is enhanced with bright pink.
Whatever the personality aspect you're looking to play up and broadcast there is bound to be a way to express it with one of these short hairstyles for teenage girls.
Taking the plunge from long hair to short sure can feel scary but the great thing about hair is that it does grow back, and usually, in the teenage years it grows pretty fast!