The evolution of baby braid hairstyles has been phenomenal. What once used to be only referred to as pigtails on girls is now an entire hairstyle trend on its own.
Today, braids aren't just for big girls they are for everyone. Braids for babies have been taking the world by storm as well.
Lovely Braids Styles for Babies
If you do decide to hop on this trendy bandwagon, we have 20 of the cutest braided hairstyles for babies.
1. Two French Braids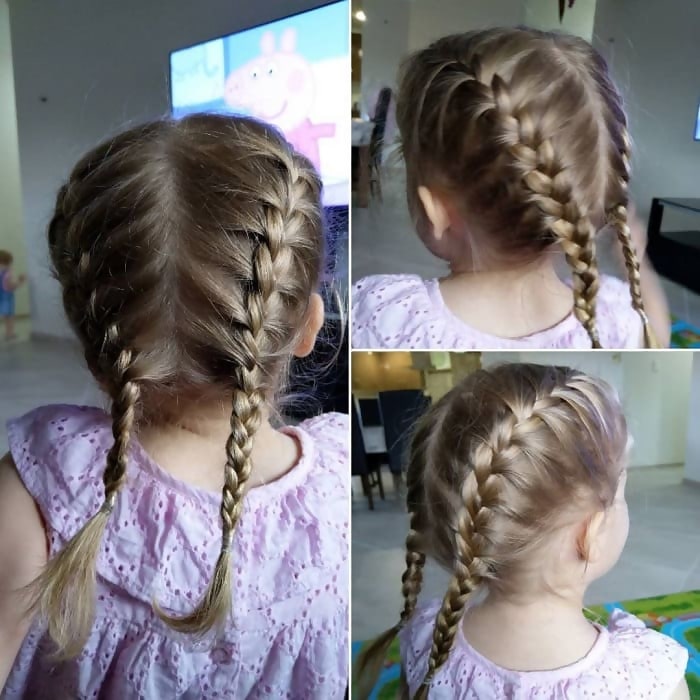 French braids have been around for a long time. The only twist here is that instead of one French braid, you are required to have two.
These braids are simple to do and look amazing. Your baby could wear these braids to school or for any other occasion as well. The braids are both chic and clean yet fun.
2. Side Swept Braids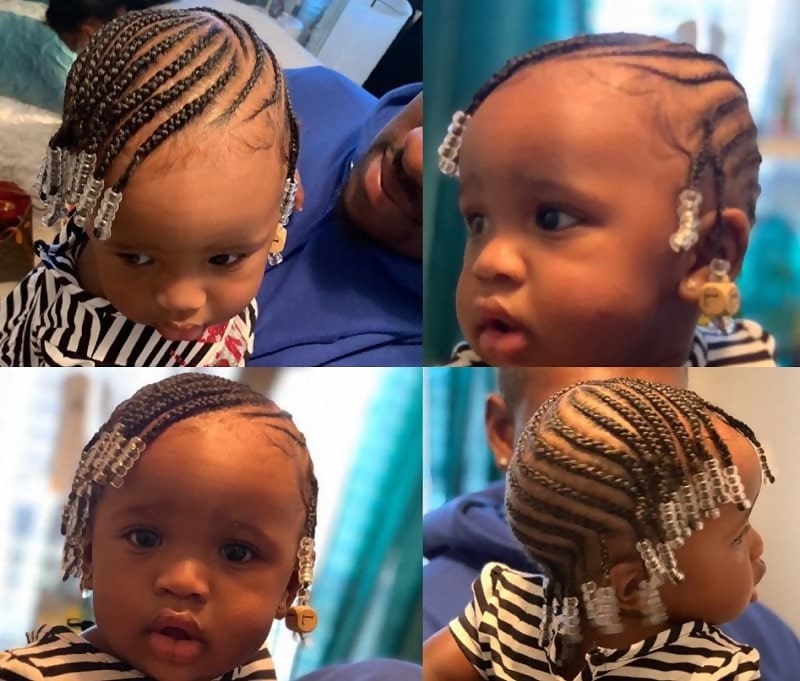 Braids can be a perfect way to keep your babies hair out of the way whilst they look cute. The other advantage of having braids is that they usually help the hair to grow since you aren't styling it as such.
The braided side swept hairstyle with beads are perfect for your little girl. To dress the braids up, you could add clear colored accessories towards the end.
3. Braided Pigtails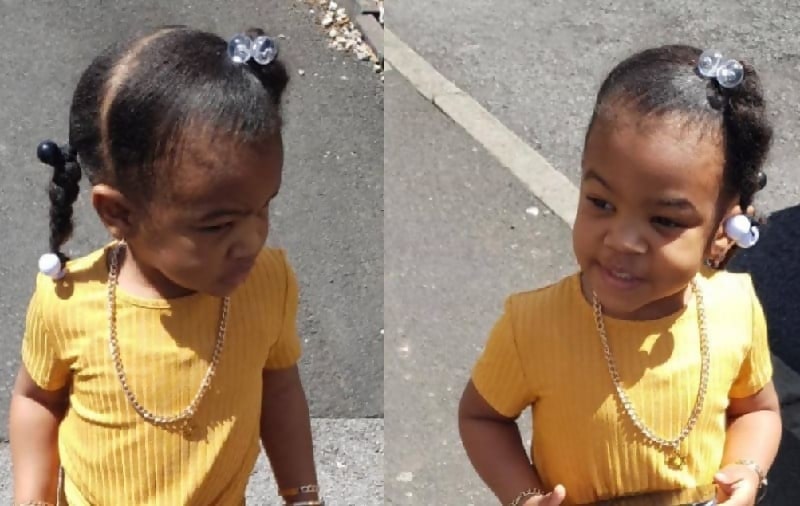 We meant it when we said you could get extremely creative with braids for babies. Here, you can see the hair is parted on both sides and then followed up by a braid and an accessory.
This hairstyle is a unique twist on the otherwise classic pigtail hairstyle. This hairstyle is perfect for both school and other fun events as well.
Ideal School Hairstyles for Girls
4. Heart-Shaped Details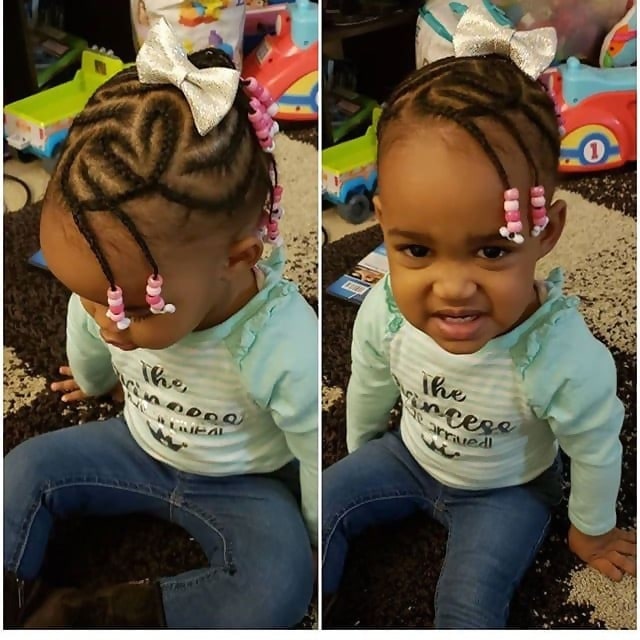 If you aren't comfortable with braiding your baby's hair by your self, you can also have it professionally done.
As you can see in the demonstration above, this particular braid hairstyle has a heart-shaped detail included.
This way, you could add cute details and make your baby girl's hairstyle a lot trendier, chicer and above all, unique.
5. Mini Braids into Ponies
The most attractive element of mini braids is that you can further turn them into another hairstyle as well. Here, the parting has been made horizontally and then been braided.
Then braids have been then secured into two different ponies. To add an extra girly touch, you can add bows near the hair ties. This hairstyle is perfect for a dressy occasion.
Charming Ponytail Styles for Little Girls
6. Crown Braids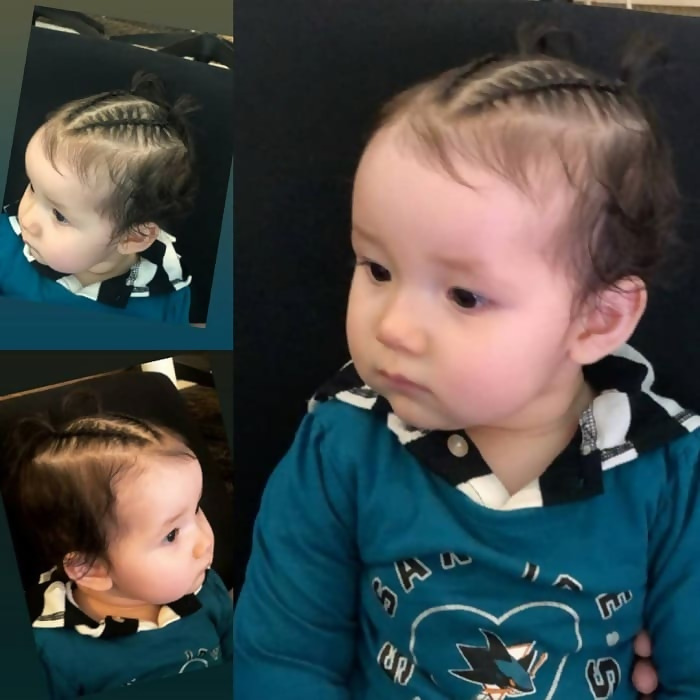 Crown braids for babies have been steadily gaining popularity. The hairstyle is cute and is trendy as well. This particular hairstyle is also extremely easy to carry out.
You could have your baby's short hair this way for a regular day or even for a special occasion. Either way, he is sure to look exceedingly adorable.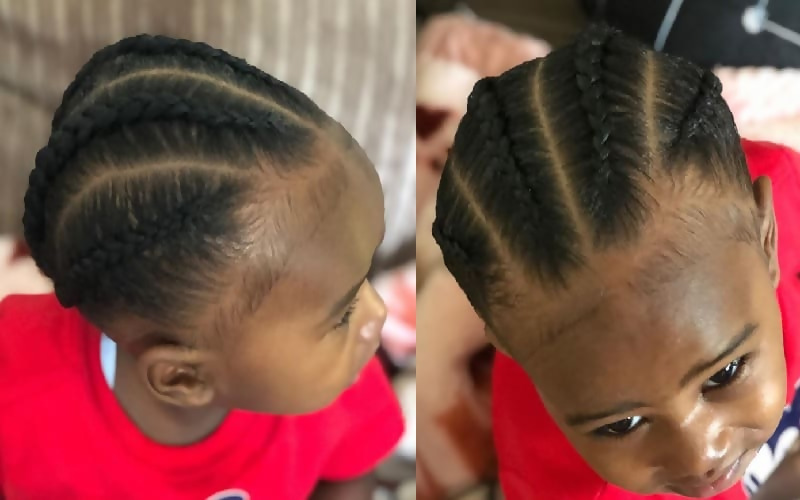 These sleek braids are extremely clean and chic looking. This baby braid hairstyle is perfect for a more formal event where you want to dress up trendy and make a statement.
The particle braids look amazing and are a perfect way to have your child not fiddle with her hair. With this hairstyle, your child is sure to look like a little gentleman.
8. Multiple Pony Braid
This hairstyle can be an option if you want your child to have both braids and ponies at the same time. You can part their hair right down the middle and tie multiple ponies on each side.
To make it more fun, play around with the color of the hair ties. This braided  hairstyle for black baby girl is fun and can be worn anywhere.
9. Intricate Braiding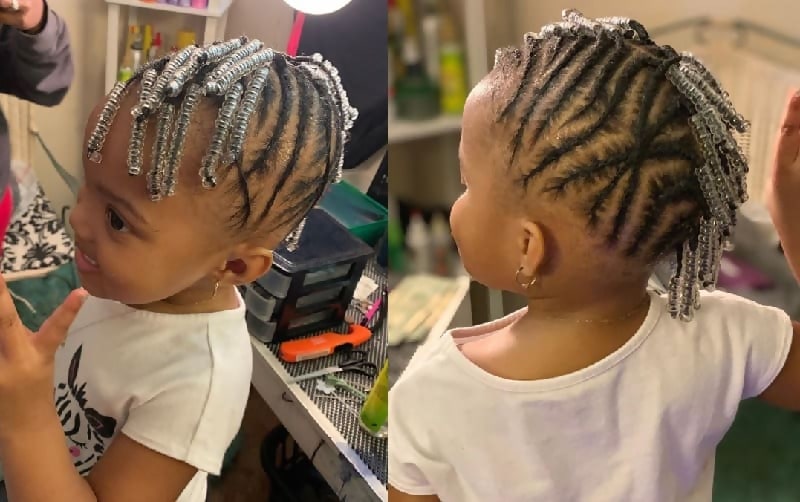 This hairstyle is another option you can opt for if you plan to get your child's hair braided from a professional. These multiple, intricate braids are amazing and detailed.
They can be worn for anything. You could add clear twists' at the end for extra oomph and have them switched out for something else whenever.
10. Pink Detailed Braids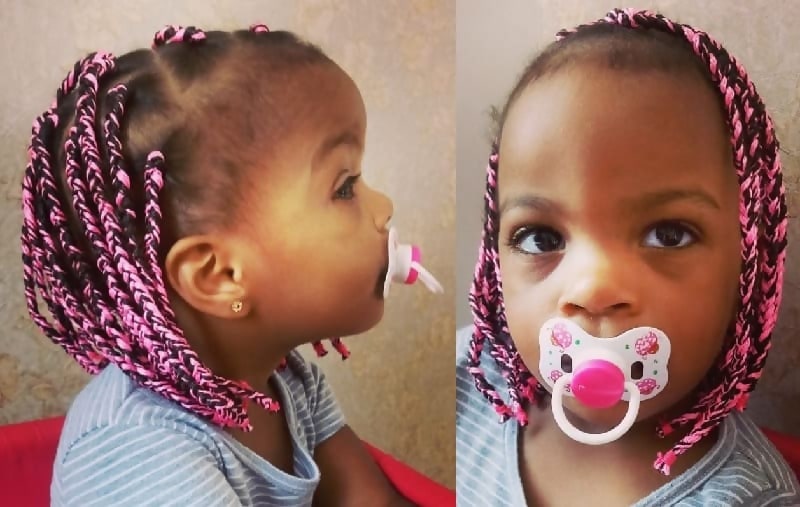 One of the best and easiest ways to spice up a hairstyle is by adding color in it in some form or the other.
These square braids take it to a new level when they are intertwined with a pink hair thread. This way, the entire hairstyle becomes more out there and pretty.
You can switch out the hair threads with different colors to match your baby's outfits as well. This is one of the cutest ways to achieve braids for babies.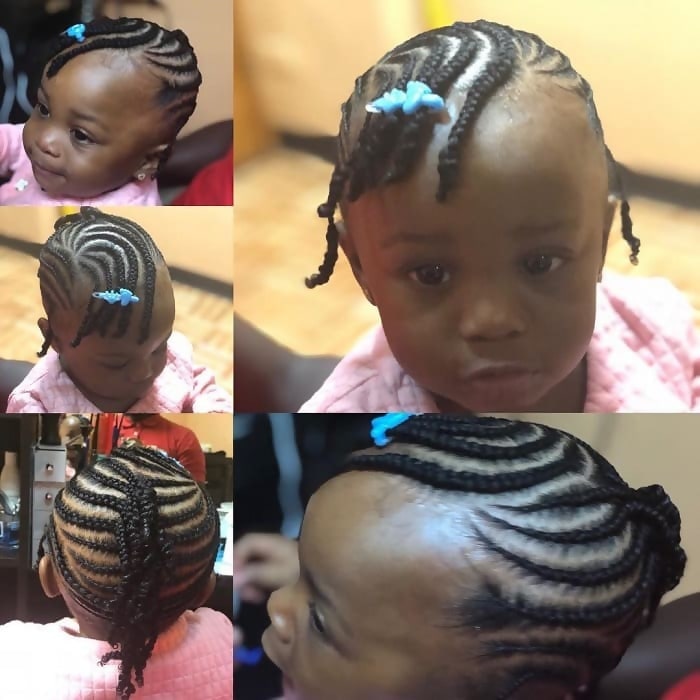 These braid twists are a perfect option for opting for something that's out of the box. These twist braids can then be gathered together in a drop pony for more detail.
This hairstyle is fun and extremely cute. You can add different kinds of pins for a pop of color.
12. Large Twist With Accessories
There is nothing known as too many accessories when it comes to your babies hair. Here, the braids are in the form of a large twist.
Thus, making the hair look voluminous and fun. By adding different kinds of accessories, the hairstyle looks much cuter. This hairstyle perfect for a fun occasion and a bold kid.
13. Mohawk Inspired Braids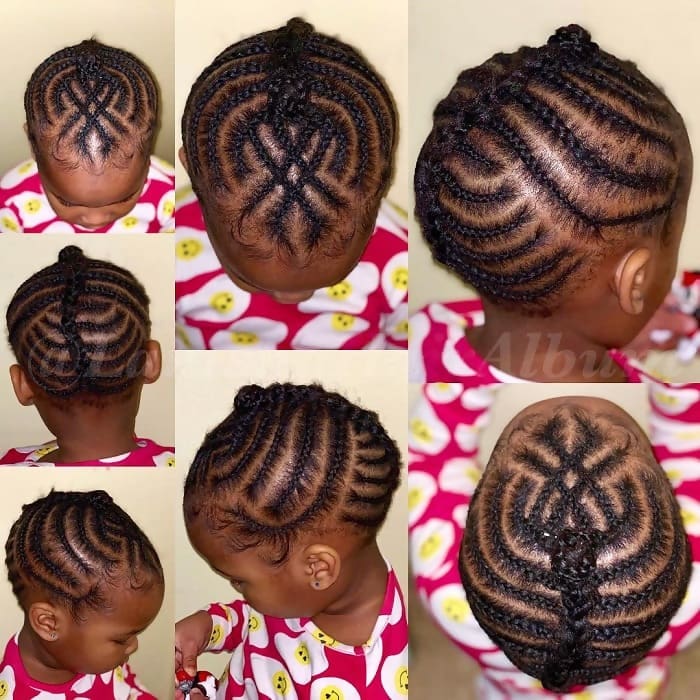 This braid hairstyle has the most adorable Mohawk inspired central focus. The twisted braids add so much detail and dimension to the entire hair look.
This hair look is perfect for when you want to try a braided hairstyle for babies that's out of the box.
On-demand Mohawk Haircuts for Little Girls
14. Shoelace Detailed Braid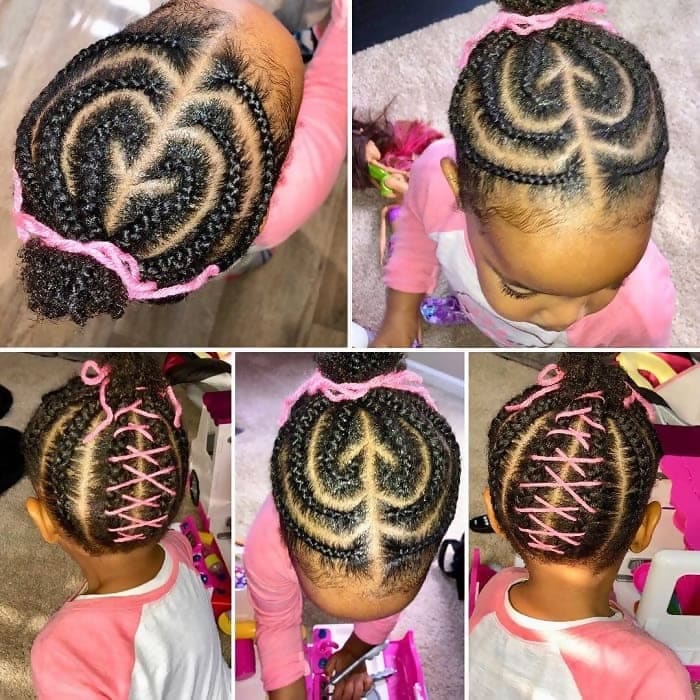 This baby braid hairstyle is yet another example of nothing is ever too much when it comes to kids! They are young, and it's the perfect time to try bold new things.
This shoelace style on the back and heart-shaped braids on the crown is one of the prettiest hairstyles you come across.
This might take a while to achieve, but the result is spectacular. It's perfect for something like a dance recital or a wedding.
15. Braided High Ponies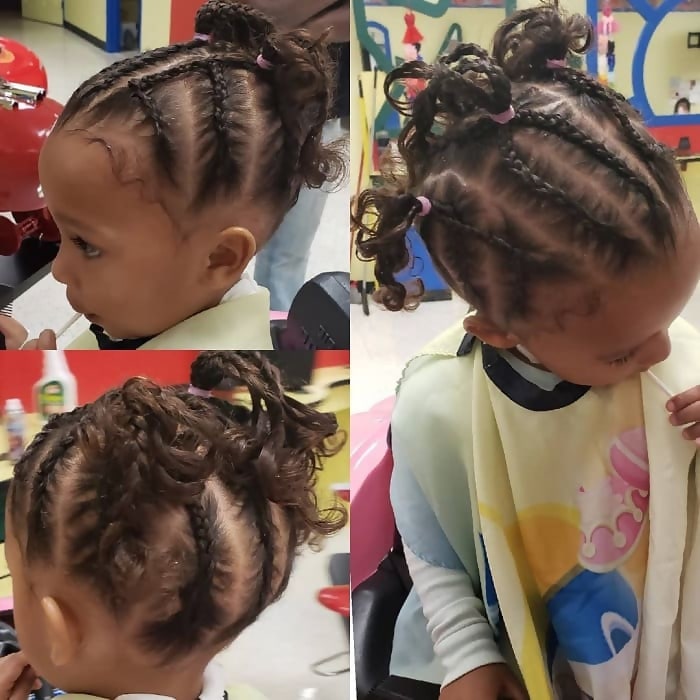 Kids having ponies is honestly one of the cutest things ever. If you are stuck in a place where high ponies and regular braids are getting too old, this hairstyle is great.
The braids are detailed and are tied into two high ponies. Combining these two hairstyles into one makes of the most exciting and beautiful hairstyles. You could use colored ties to add something special in there.
Adorable Curly Hairstyles for Babies
16. Spider Braids
Baby hairstyles with braids can never get too much. These spider inspired dreaded braids are cute and different.
Even though they might be hard to achieve, once you do get them done, you have to do little to nothing to maintain them. The finished look is worth all the hard work.
17. Square Braids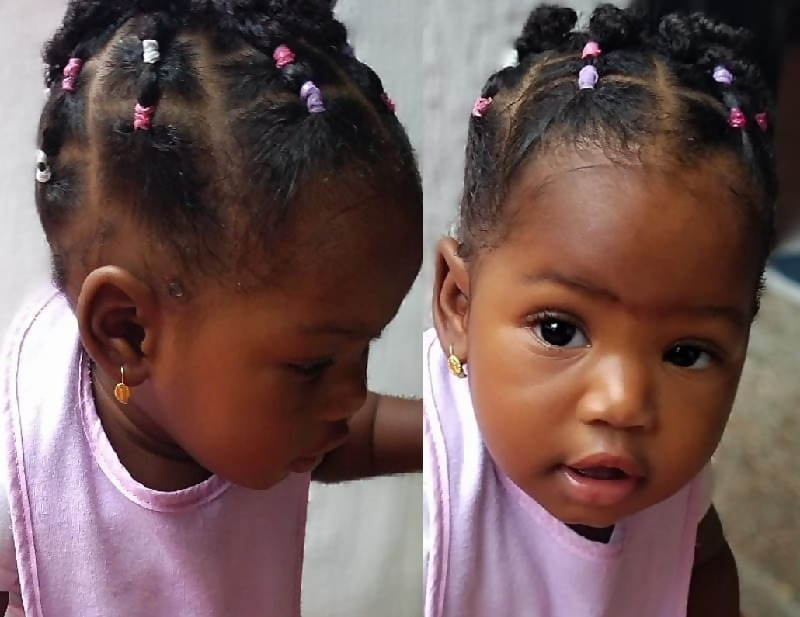 Square braids are extremely common. But, no one makes them look better than young babies do.
These square braids can be the perfect hairstyle for you kid while you allow their hair to grow.
You can use multi-colored hair ties to spice the braid up a bit. The hairstyle looks amazing and does not require much work either.
18. Accessorized Braids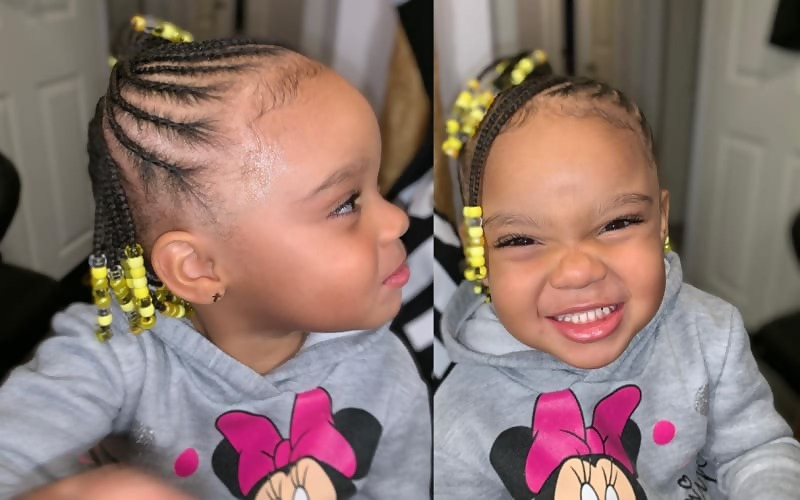 One of the smartest ideas to makes braids look fun is to accessorize them. The bigger and brighter accessories look lovelier.
The yellow accessories on these thin braids are a perfect way to bring the hairstyle more alive than ever. The hairstyle looks twice as good than it would look otherwise.
Adorable Toddler Haircuts for Thin Hair
19. High Top Pony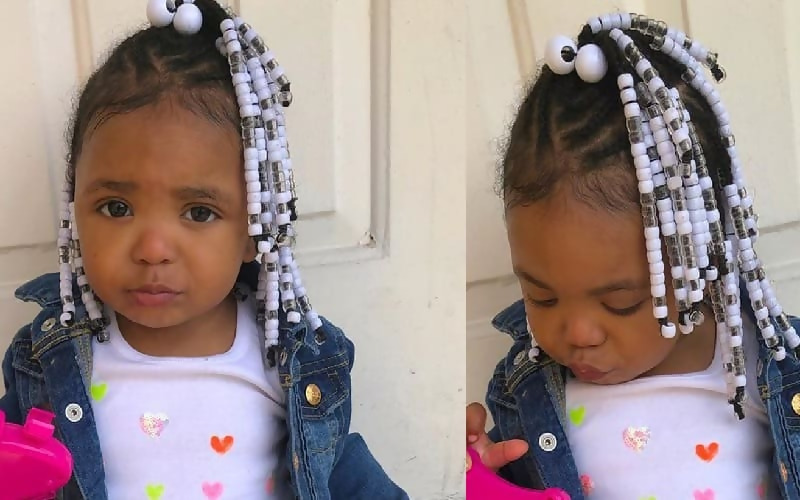 A creative way of having braids on baby's hair  is by including it in a high top pony.
This way, you can have two kinds of hairstyle elements. The braids add more detail, and the high top pony brings everything together.
You can add accessories on the length of the braid that's included in the pony. This will make the look more dressed up than before.
20. Dutch Braids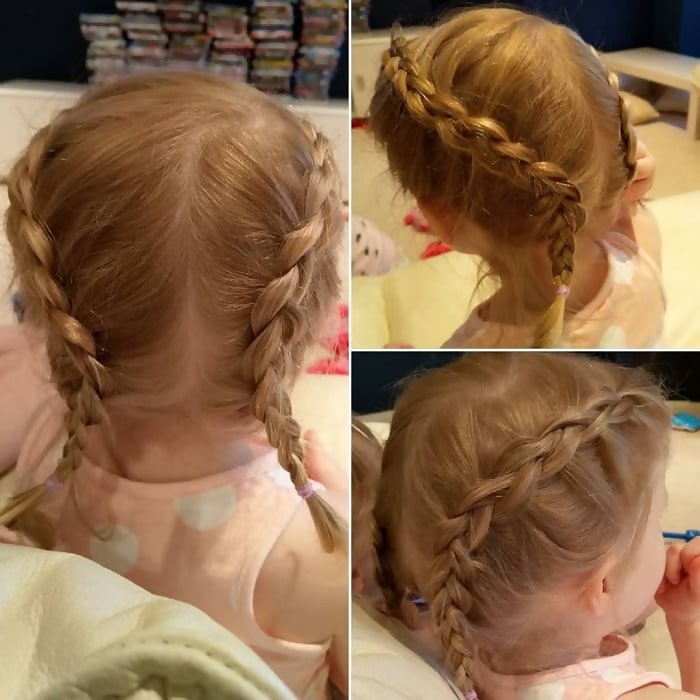 Dutch braids are a cool girl staple. Dutch braids are a lot like French braids. The only difference between the two is Dutch braids are braided in an inverted manner.
In other words, the way you weave your hair is, weave each piece or strand of hair under rather than over. It's a great change from the French braid.
It's something a little bit different yet something that will take roughly the same amount. You baby girl can wear these braids to school or ever for a birthday party. They are versatile, and they look great.
These are only a few options of ways to braid your baby's hair. Baby braid hairstyles  can be a fun way to mix it up once in a while. They are worth the effort and the time.
They also look cute and make your babies even more adorable and stylish than they already are. There is absolutely no way you could go wrong with anyone of these 20 braid suggestions.