Being a tween is an entire experience on its own. Are you looking for cool and classy tween boy haircuts? You are on a journey of trying to figure out who you are and your what are your preferences.
If you are finding your self in a vicious circle, trying out the same haircuts for your boys, we are here to get you out of it. Here are 10 on-trend haircuts for tween boys for the year 2021.
Latest Haircuts for Tween Boys
Check these amazing hairstyles out for tween boys this season and help them to level up their style.
1. Side Fringe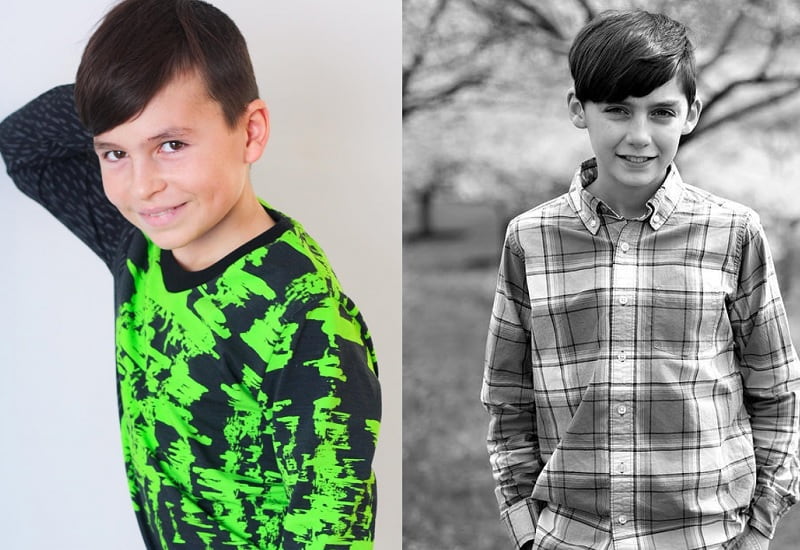 Side fringes have been around for a decade, and they are here to stay. From being a boy band hairstyle to being a chic vogue look that everyone wants, side fringes have won the world over.
This medium length haircut for tween boys is stylish and manageable. Side fringes are perfect for broad foreheads and long faces. It's a haircut you cannot go wrong with this year.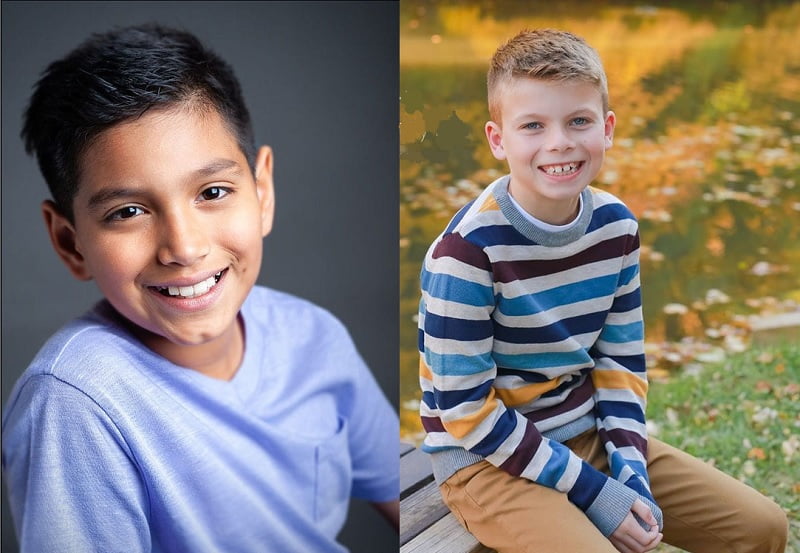 You would think that crew cuts are solely for uniform men, but that isn't the way it works anymore. Crew cuts have been a style statement that is has been appreciated all around the world.
The most attractive element about a crew cut is that any hair texture suits this hairstyle. In fact, it's a great way to have a low maintenance tween boy haircuts that looks stylish and sleek.
This hard part hairstyle has been very common amongst football players and is a stylish tween boy hairstyle. Since the majority of boys indulge in watching football, it is obvious for them to pick up inspiration.
Hard parts and side swept hairstyles have gained momentum since then. The look is a groomed well-kept look, yet extremely easy to achieve. It's perfect if your tween boy's style is more clean and sleek.
4. Medium Length Hair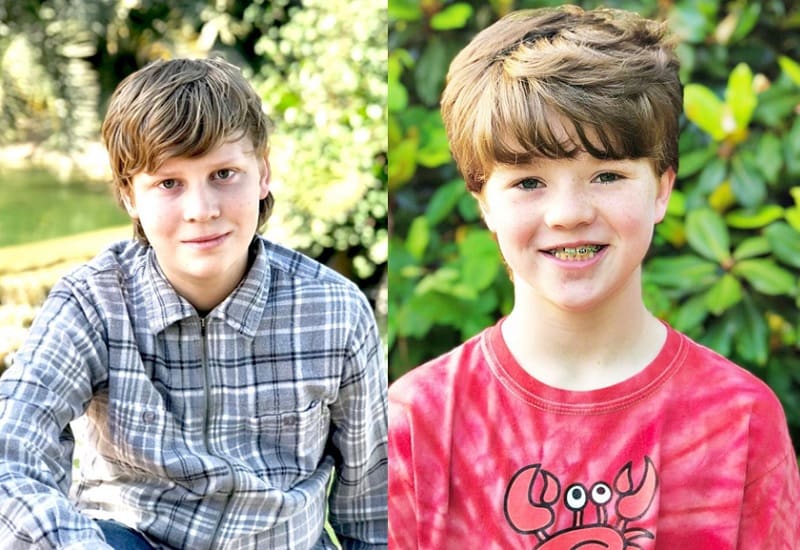 Medium length hairdo is perfect for those tween boys who prefer their hair a little longer than usual. This tween haircut is easy to style and maintain since the look itself is a "bed head" look.
It's perfect for your boy who doesn't like spending too much time doing their hair or getting ready. It's a hairstyle that is ready and on the go!
Comb-overs have a very red carpet classy aura that surrounds it. This tween boy haircut is perfect for those who prefer to look groomed. Even though this haircut looks like a lot of work, it's not true. All is required is for the hair on the crown to be combed over to one side entirely.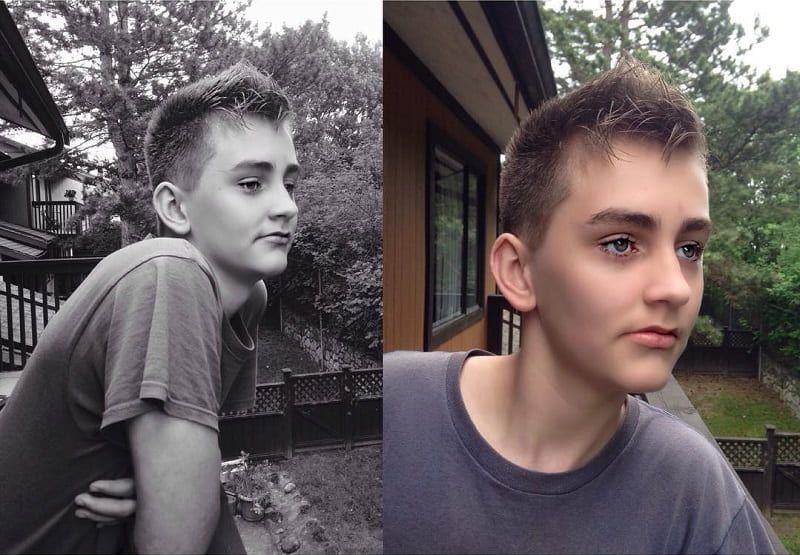 Faded sides are a hair trend everyone is familiar with at this point. Every man and boy is port some type of fade or the other. Fades go well with any hairstyle; this versatility makes them a trend.
Here, the fades are paired with a classic crew cut. Thus, making a perfect combination of a little bit of old and a little bit of new.
7. 3 Braided Dreads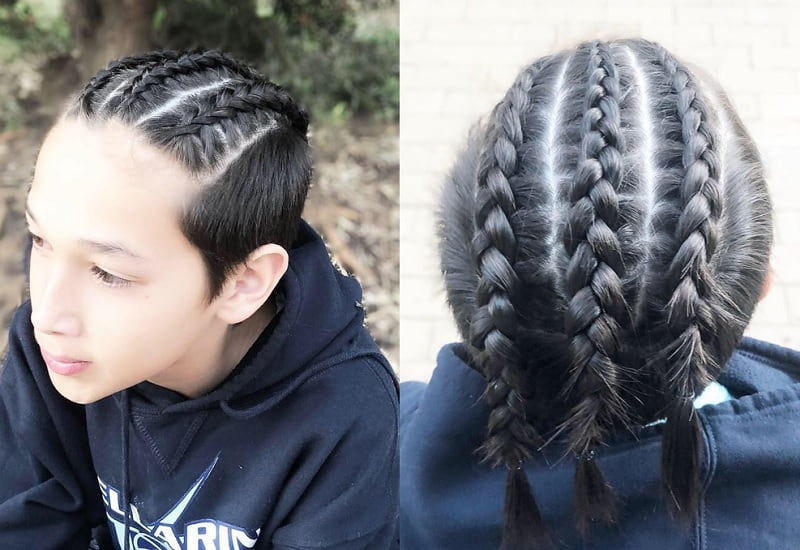 Dreads have this cool street-style look about them and with hip hop culture and street style on the rise, having dreads is the new tween haircut trend for boys.
This three-braid hairstyle for little boys is an inspiration from dreadlocks. The positive about is that it can be removed and redone easily. This way, your boy doesn't have to commit to it.
8. Pompadour Haircut
Pompadours have been prevalent throughout the years, which makes it clear that they aren't going anywhere any time soon. If your son loves looking all clean and refined, this is the tween boy hairstyle for him. Granted, this haircut is a little higher maintenance than that of others, but in the end, it is all worth it!
9. Messy Top With Faded Sides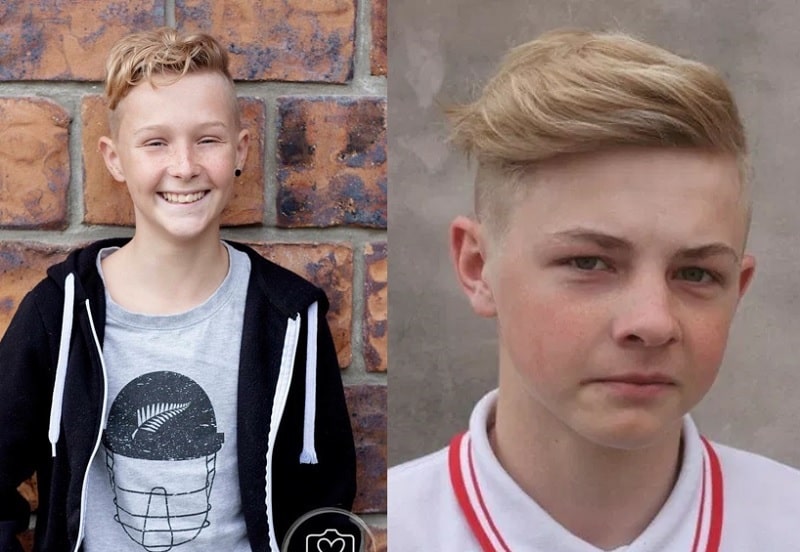 This is yet another haircut that is highly prominent amongst football players. This tween haircut is low maintenance and looks amazing with any hair texture. You can either wear the crown hair unkempt or gelled down. Is perfect for school or any other occasions as well.
This side fringe haircut eliminates the faded sides. This is one of the more classic hairstyles for tween boys. Yet it is still highly preferred this year. It is definitely a good option for boys who like their hair on the longer side. This hairstyle is perfect for little boys who are blessed with naturally straight hair.
If you follow these photo inspirations for the next haircut appointment, you are most likely to get your tween boy a hairstyle that is right on-trend. Opting for one of these tween boy's haircuts can help you understand your style and preference as well.