If you are unaware, the crew cuts for boys trend is very much alive. The crew cut is a classic trend that's paved the way through generations of men and boys. Traditionally what once was a military hairstyle is now styles and sported by men and boys over all counties.
Even though these are originally short haircuts, there have been significant variations that have been discovered over the years.
Trendiest Crew Cut Styles for Boys
Following are 5 styling ideas for boy's crew cuts that we have shortlisted for you.
1. Crew Cut with High Skin Fade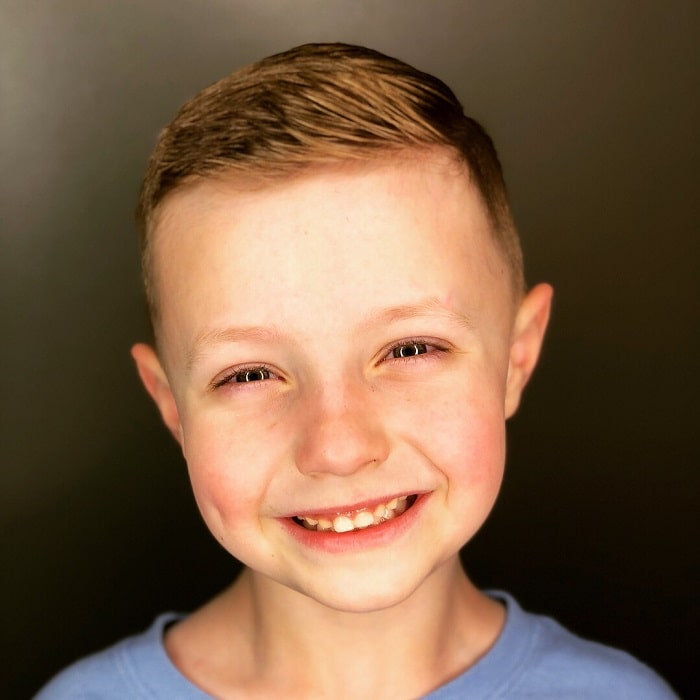 Fades look amazing with crew cuts. They make the crew cut go up a notch in terms of style and sleekness. Here the boy's crew cut haircut is paired with a high skin fade.
Where in the fade starts significantly higher, exposing your actual skin. It looks perfect with the textured hair on the crown. This little boy's straight hairstyle is perfect for any and all occasions.
2. Hard Part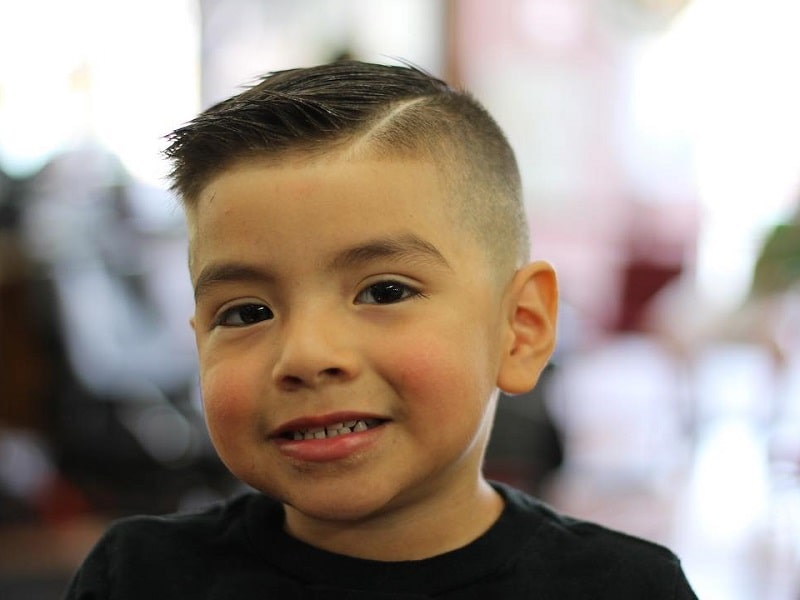 Hard parts are parts, which are made prominent on purpose. This way you don't have to part your hair each time, the hard part does it for you anyways. Hard parts are perfect for boys who prefer their hair parted. Pair the hard part, with a fade and crew cut, and there you have it- a stylish vogue haircut!
Amazing Long Hairstyles for Little Boys
3. High and Tight Fade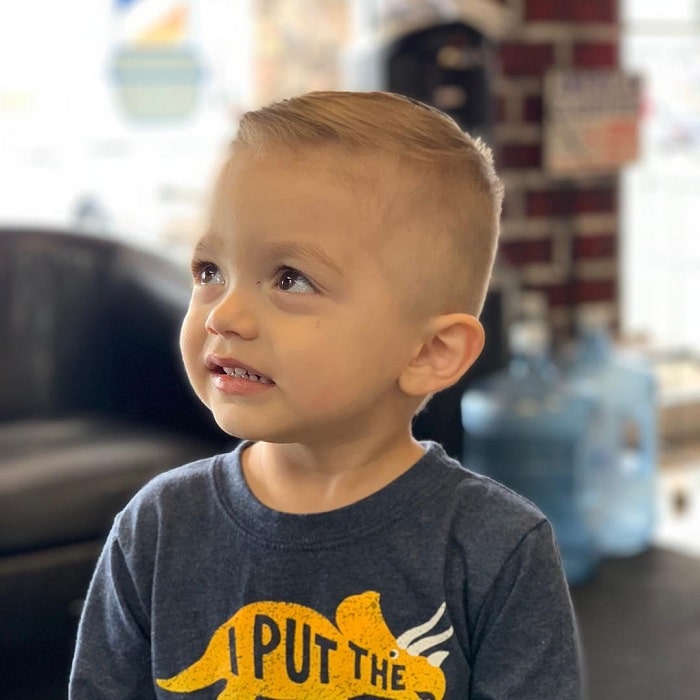 The high and tight fade is a great variation or option you could opt for if the skin fade is not something you want your boy to have. The high and tight fade is exactly as its name suggest.
The fade starts high, and the hair length is tight, which refers to extremely short. You can pair this crew cut for you boy with hair combed over to one side.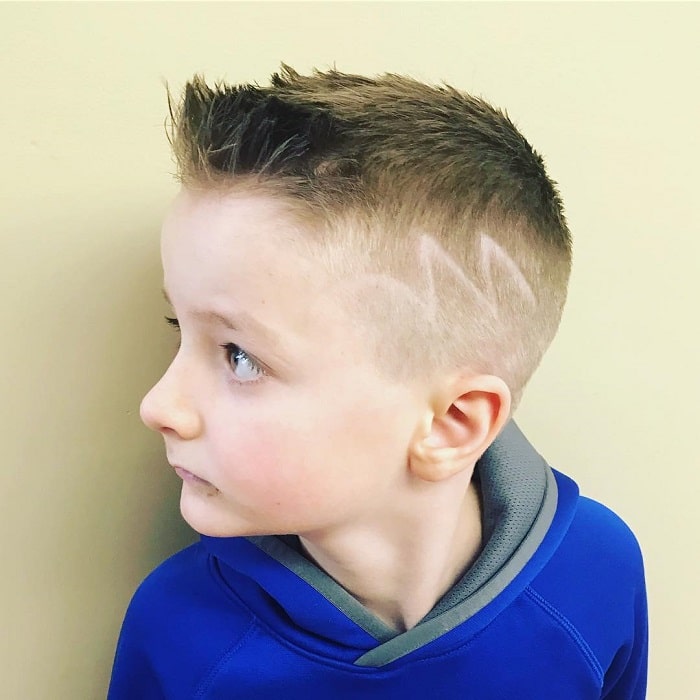 This little boy's crew cut hair is more on the spikey and textured side rather than the clean comb over one. This type of crew cut it edgier, if you do want to turn it up a notch, you could have details.
Details are razored designs on the faded area of the haircut. If your little boy is bold and loves standing out this haircut is perfect.
Top Curly Hairstyles for Toddler Boys
5. Classic Crew Cut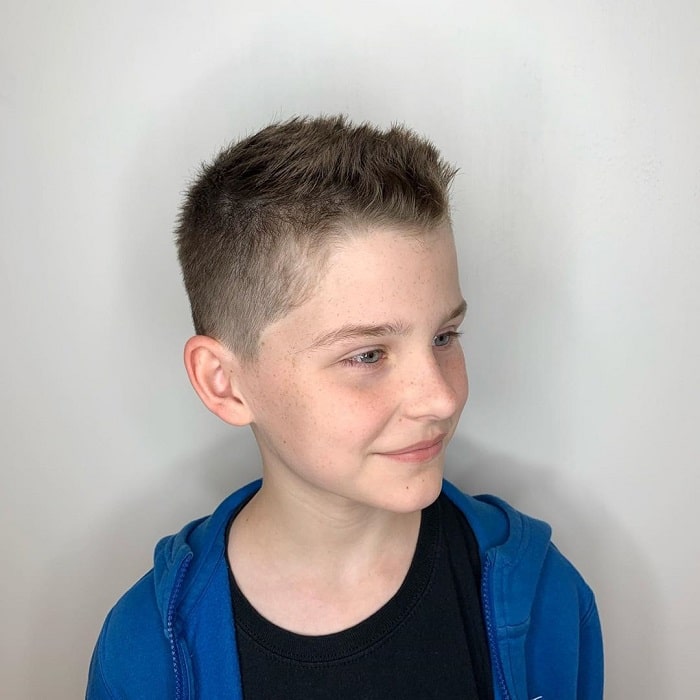 This crew cut for boys is an original classic. It has the short textured top with the sides short throughout. This haircut is perfect for 9-year-old boys if he likes more of a safe haircut that's not too over the top.
Boy's crew cuts have been gaining a lot of attention and momentum. The reasons are quite simple; they could wear it school and yet look good and stylish in it. It is low maintenance and hence, manageable for mom's as well.
Some of these crew cuts are as simple as having to do nothing. The ones where effort is required it's minimal. It's the perfect trendy haircut your boy should go for.