Hard part haircuts for boys have been the most recognized and appreciated hairstyle this year. More so its versatility allows even young boys to sport it. The look itself is entirely smart, chic, and clean. Making your young toddlers look like the most adorable miniature versions of gentlemen.
With so many trends taking the world by storm, it is hard to choose haircuts for your kids these days. It is obvious that as a mother, you want your kids to look their absolute best, which is why there are five boys hard part haircuts.
Coolest Hard Parted Hairstyles for Boys
Why choose hard part boy's haircuts? Check these hairstyles and you will see it for yourself.
1. Wavy Hair Hard Part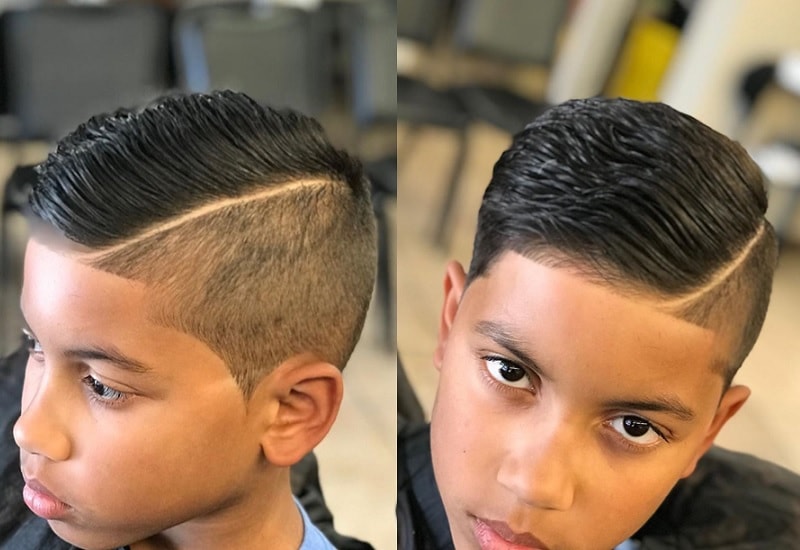 One of the best things about the boy's hard part haircuts is that they look amazing irrespective of the hair texture.
If your son has wavy hair and you are finding it difficult to choose a haircut that tames that waviness, the hard part is right up your ally. Not only will your son's hair be tamed but he's going to look twice as dashing just because of this haircut for 9 year olds!
2. Comb Over and A Hard Part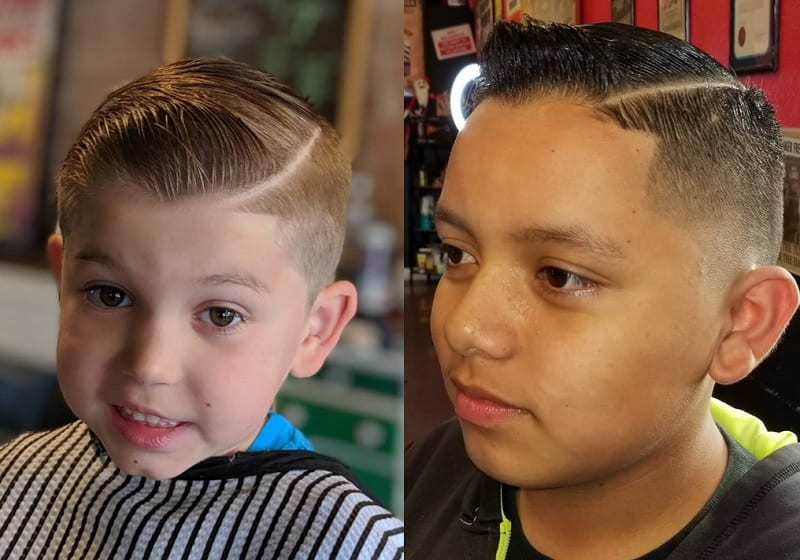 Hard parts can be styled differently in order to give your boy's hair more dimension and character. Here, the hard part is combed over to give out this classic aura. It's a perfect mixture of classic and modern hairstyle for your little boy with straight hair.
You can have his hair styled this way no matter what occasion it is. He will surely be the cutest kid in the room. Additionally, the faded sides add more character and sleekness to the entire look.
3. Skin Fade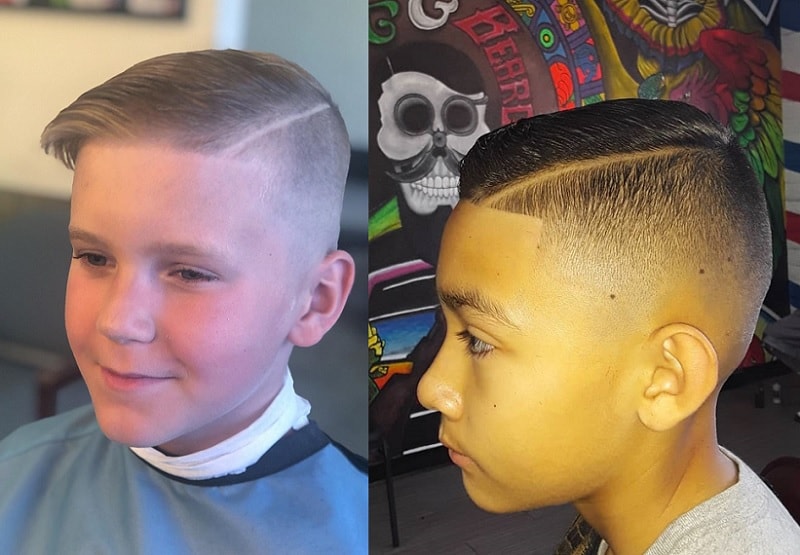 This is one of the most liked hard part hairstyles for boys. It is so simply because the angle brush back is basically the best of both worlds! It is somewhere between a slick back and a comb-over, which is what makes it stand out among the rest.
The faded sides and hard part add so much more oomph to the boy's crew haircut. It's a complete change for your boy. It's easy to manage, and it looks great too.
4. Textured Hard Part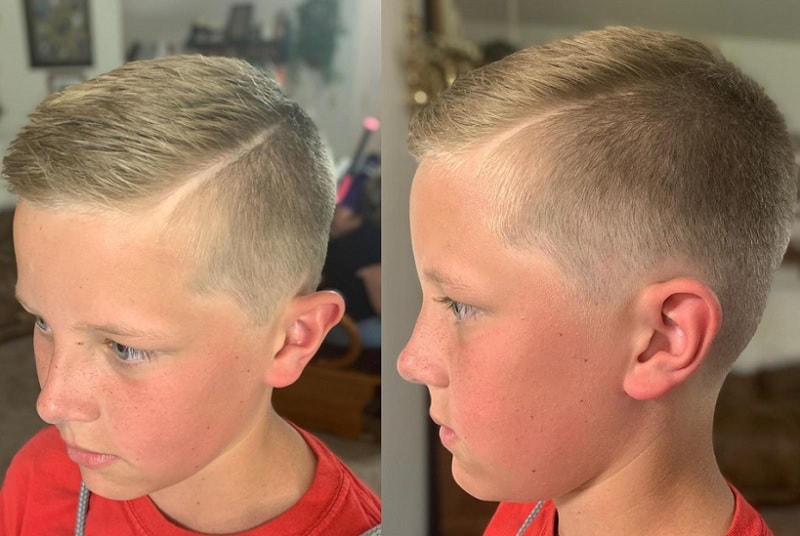 If your boy has thin hair, this hard part hairstyle is perfect for him. The textured hair towards the crown creates an illusion of excess volume. It can be styled easily and needs absolutely no product.
The hard part complements the textured fine cut hair on the top, bringing the whole haircut together. The sides aren't skin faded, which is perfect for your boy if he's not particularly ecstatic about too much change.
Adorable Hairstyle Ideas for 8-Year-Old Boys
5. Comb Over with Low Drop Fade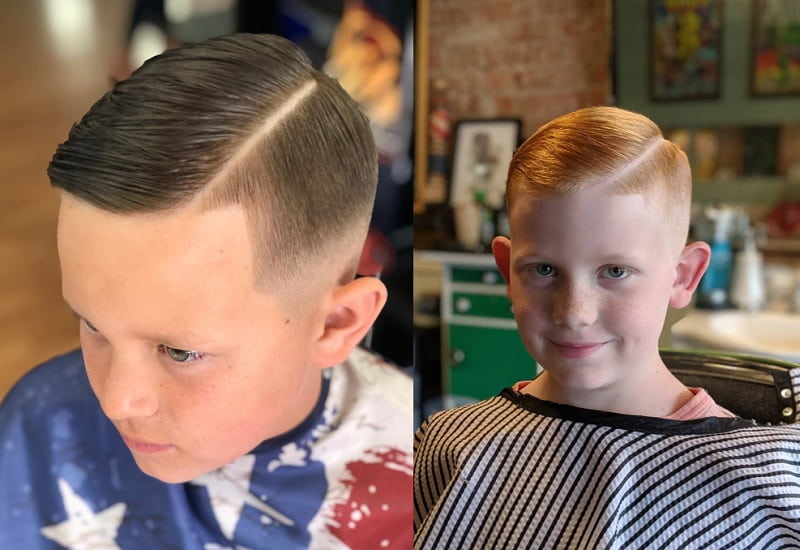 This hard parted boy's haircut is for the moms who are blessed with bold boys. The comb-over is a minute variation to the one stated previously. The intriguing element is the low drop fade.
As you can see, the fade goes to a skin fade around the ear area. This adds boldness to the entire look. The comb-over balances it out with a classic attribute.
Boy's hard part haircuts are a great choice. Especially, if your boys have bold personalities and love style. These haircuts are manageable and impeccable. Hence, getting them down for your toddler can never be a bad idea.