Every little boy wants to look great and to be able to find their own unique style. Choosing from the best 8-year-old boy haircuts is a great way for boys to find a style that they like.
It can be difficult for some boys to know what to do with their hair, especially since their hair will play a huge role in how others see them.
The Best Hairstyles for 8-Year-Old Boys
These 8-year-old haircuts are a great way to express personality. Any boy that chooses one of them will be sure to pick a style that will give them a boost of confidence.
1. Long Layers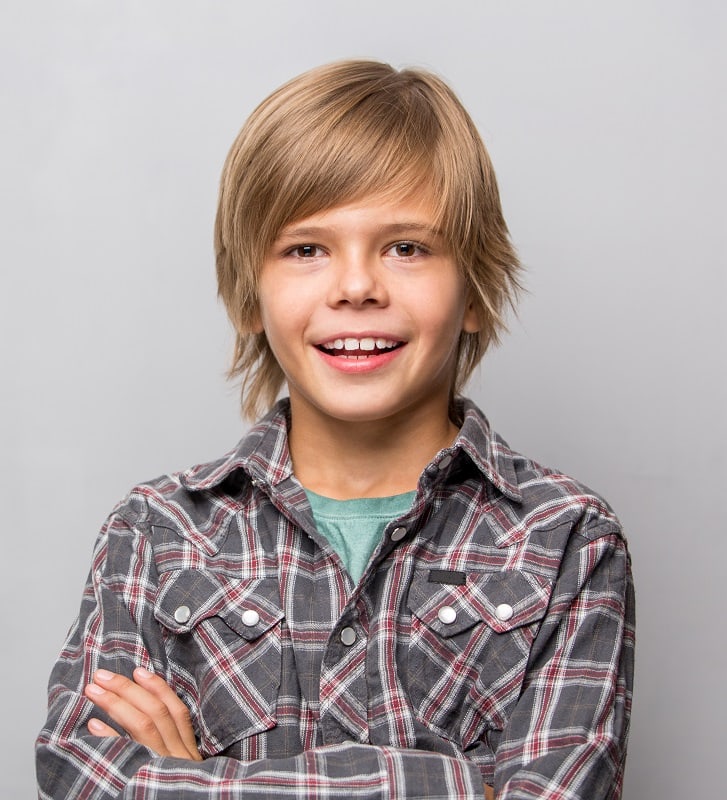 Layers are the easiest way to add shape to a haircut. This 8 year old boy is rocking long straight hair with layers. His bangs are side swept so they'll stay out of his face.
2. Mini Quiff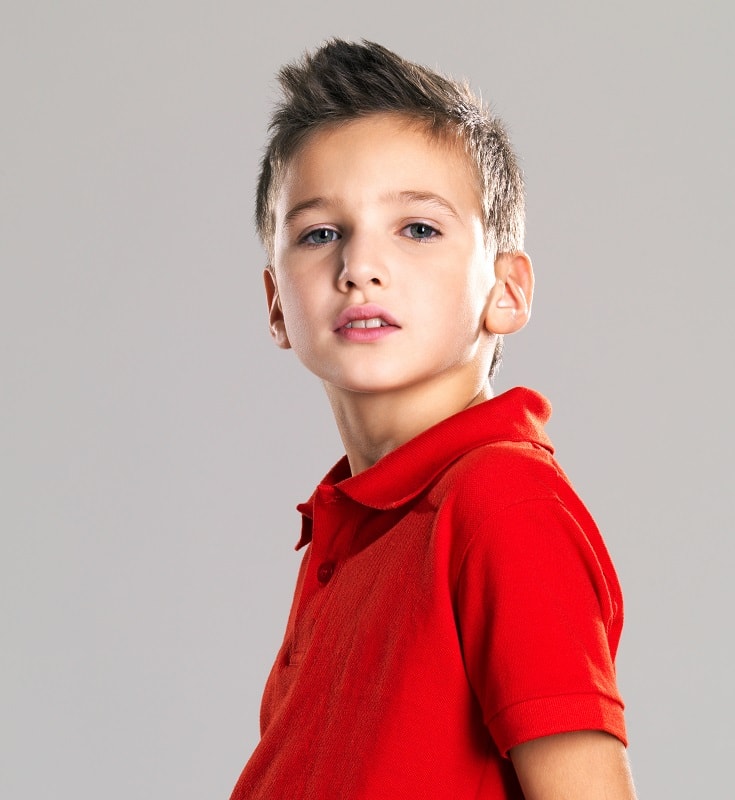 For the coolest 8 year old you know, he has to rock the mini quiff. Hair is short on sides, and the longest hair is up top in the front where it's combed up.
3. Short Natural Black Hair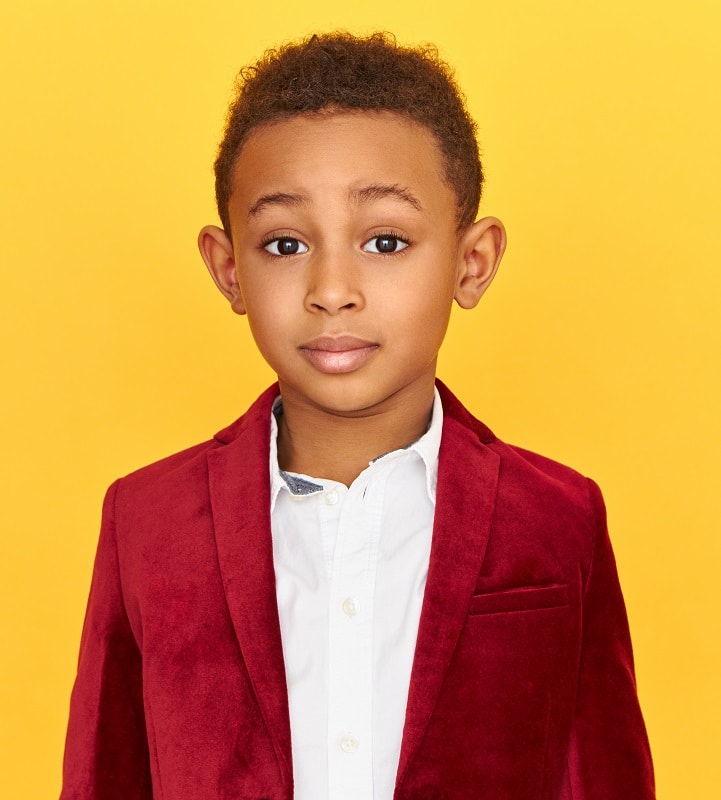 Many 8 year old boys don't know how to style their hair on their own and just in case you don't have the time in the morning, this short haircut will come in handy for black natural hair.
4. High Fade with Design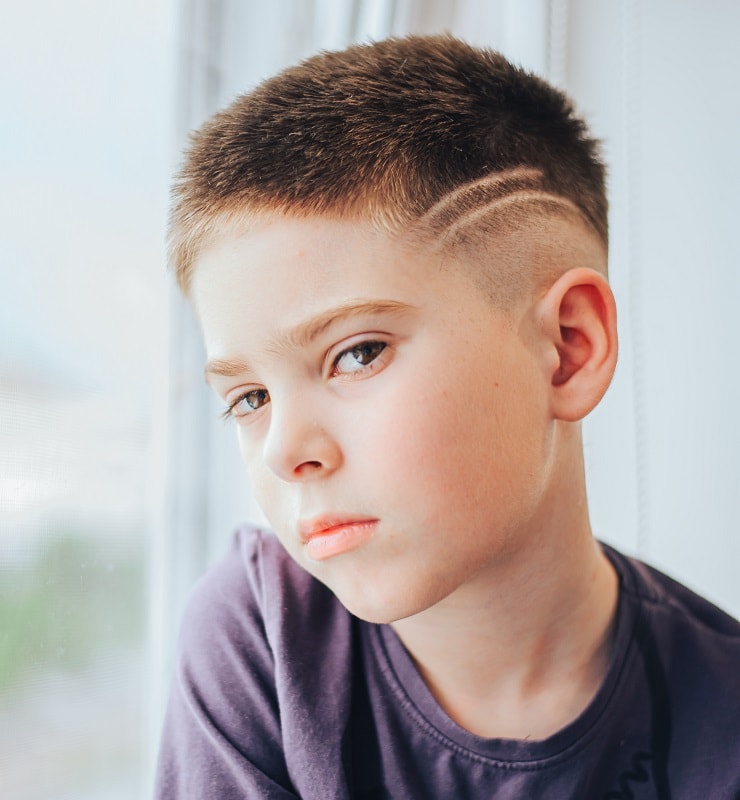 This is another long top-short sides haircut. Sides feature a cool high fade and any 8 year old boy is going to love being able to choose an awesome design to shave in, like these curved lines.
5. Johnny Bravo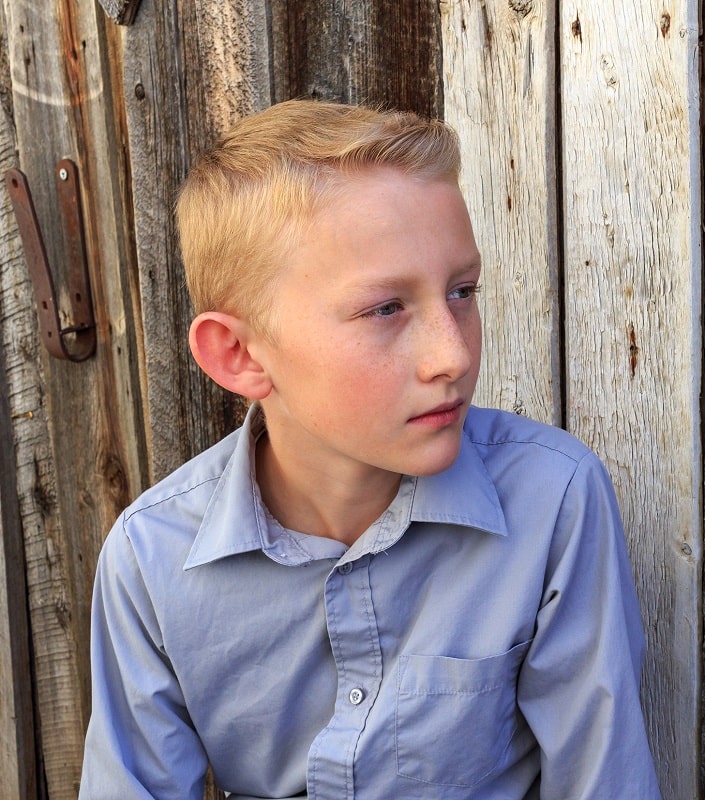 Johnny Bravo is making a comeback, but this time on 8 year old boy haircuts. Hair is a couple inches in length, but a small side part draws eyes to a cute area of the hair brushed to side with a swirl.
6. Straight Bowl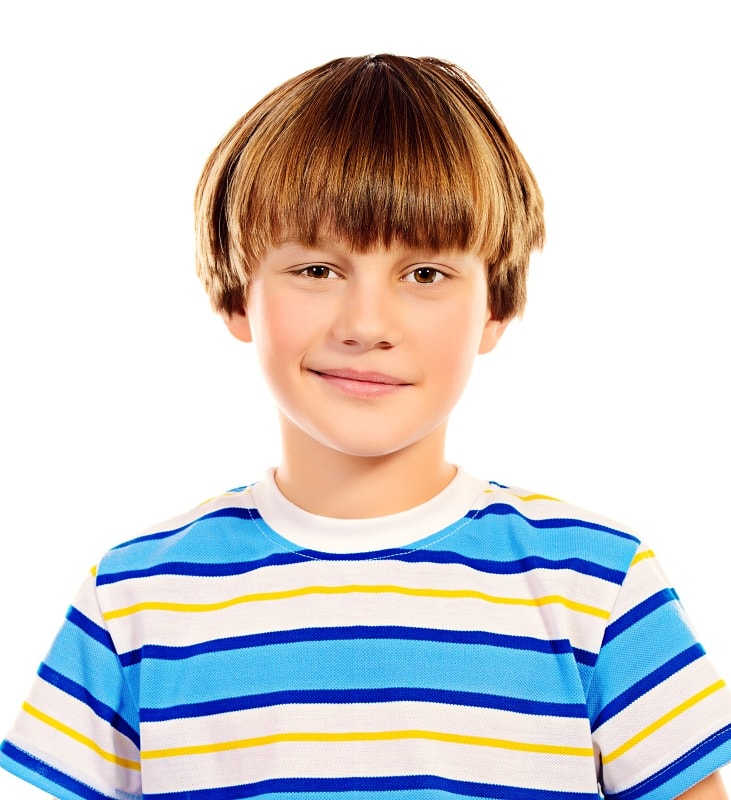 The bowl haircut is versatile, working for both curly and straight hair. Here, straight hair is the same length all around the head and short enough that it doesn't get into the eyes.
7. The Buzz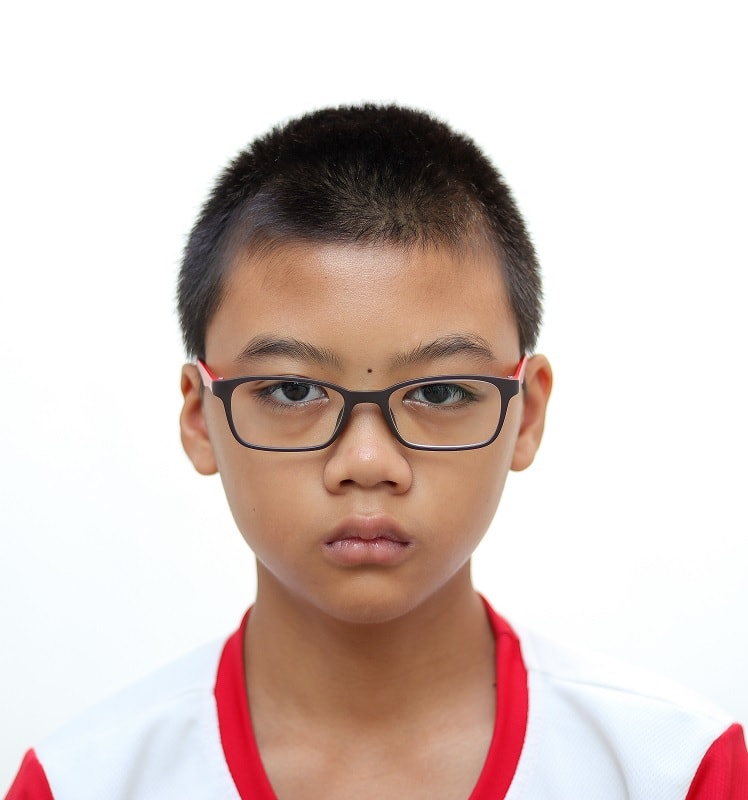 For hair that doesn't have much texture and is more stick straight, try a buzz cut. It's perfect for 8 year old boys who are often on the go with sports.
8. Hard Part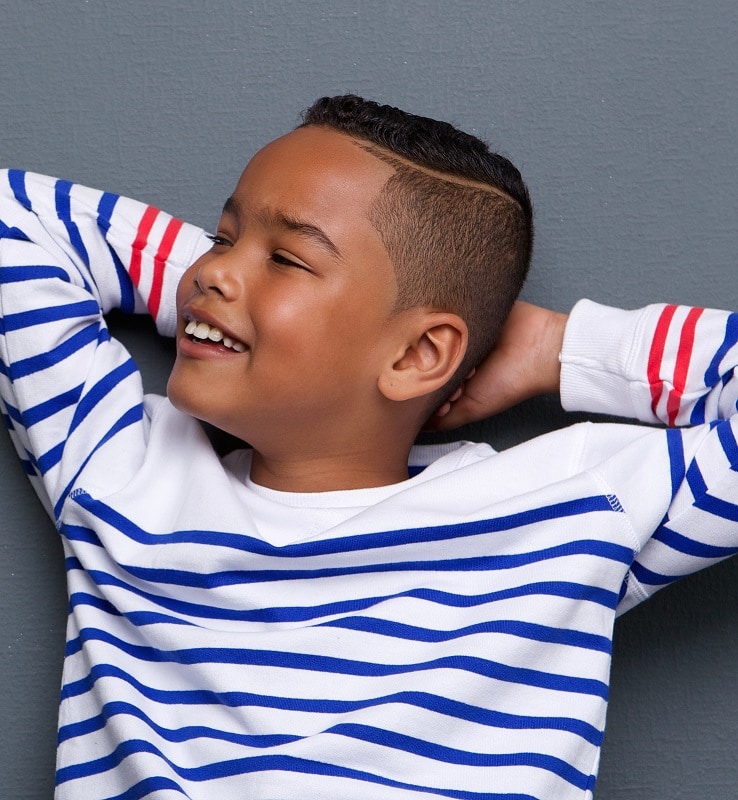 This 8 year old boy's haircut is packed with detail, from the high fade to the hard part. He'll love the coolness of the design and you'll love that he didn't choose to completely buzz his hair off!
9. Long and Spiky
Whether it's wacky hair day, Halloween, or you just have an expressive 8 year old, a long spiky haircut will set him apart from all other little boys.
10. Ginger Curls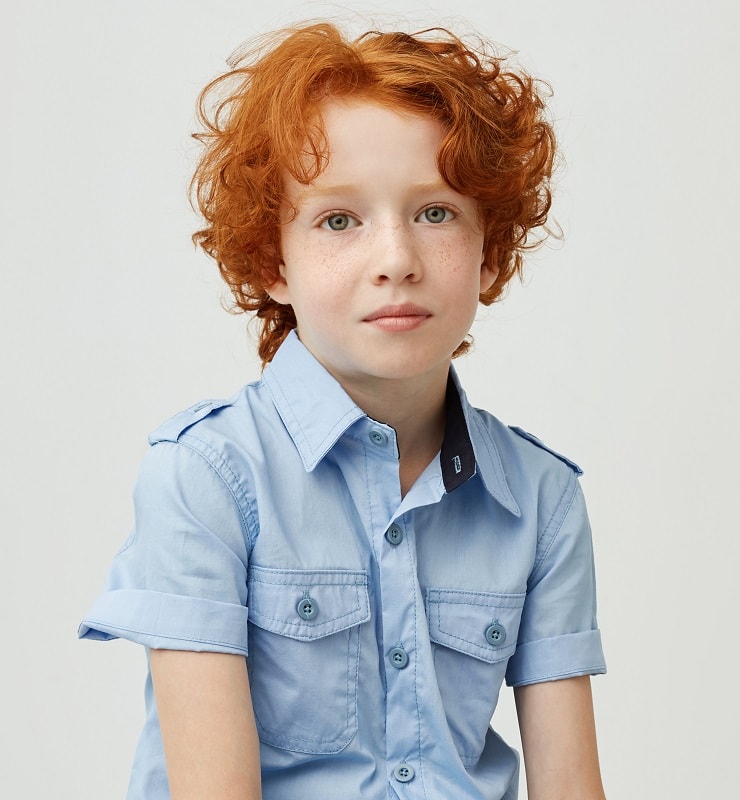 Little boys with red hair and curls are a dime a dozen, so encourage him to be proud of his natural color and texture by wearing it loosely styled and short enough to manage on his own.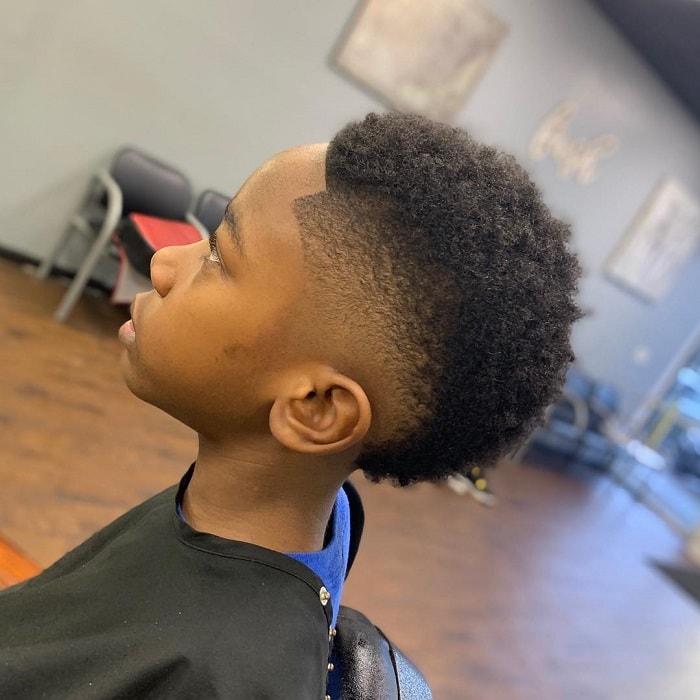 Boys who are lucky enough to have full and rich curls don't have to wear their hair in a boring cut, as this great mohawk shows. The curls add a ton of volume and interest to the style and the shorter sides help the mohawk really stand out.
It's a great 8-year-old haircut choice for little boys with curls who are bold and don't worry about being the center of attention.
12. Tight Braids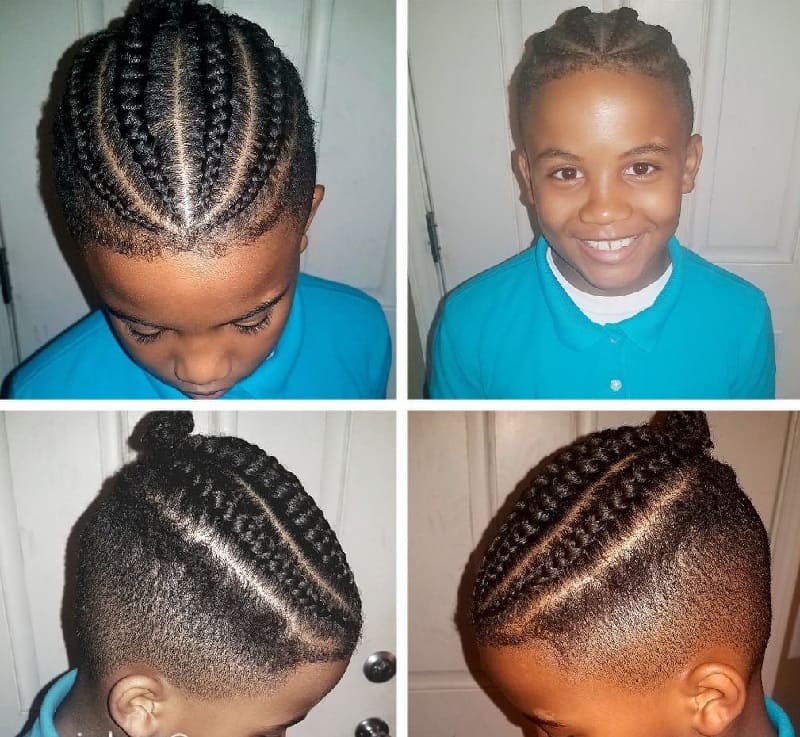 This is a wonderful no-nonsense style, which is why it is such a favorite option when considering hairstyles for 8-year-old boys.
The tight braids for little boys on the head do a great job keeping hair out of the face, making this wonderful for learning or for wearing during sports. The professional braiding looks neat and is sure to boost confidence.
13. Spiked Mohawk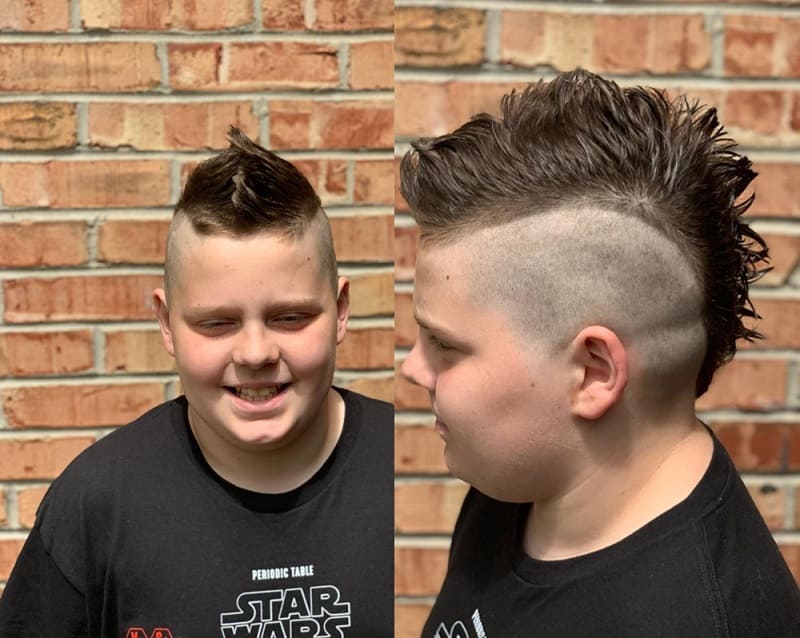 A full spiked mohawk requires some dedication, as it will need to be trimmed and maintained, but it's a daring look for a bold boy.
It's sure to inspire fear in the competition on the playing field and will also help any boy strike up a conversation with new friends. Boys need to make sure that they are willing to style it every day for the best appearance.
14. Bold and Bright with Designs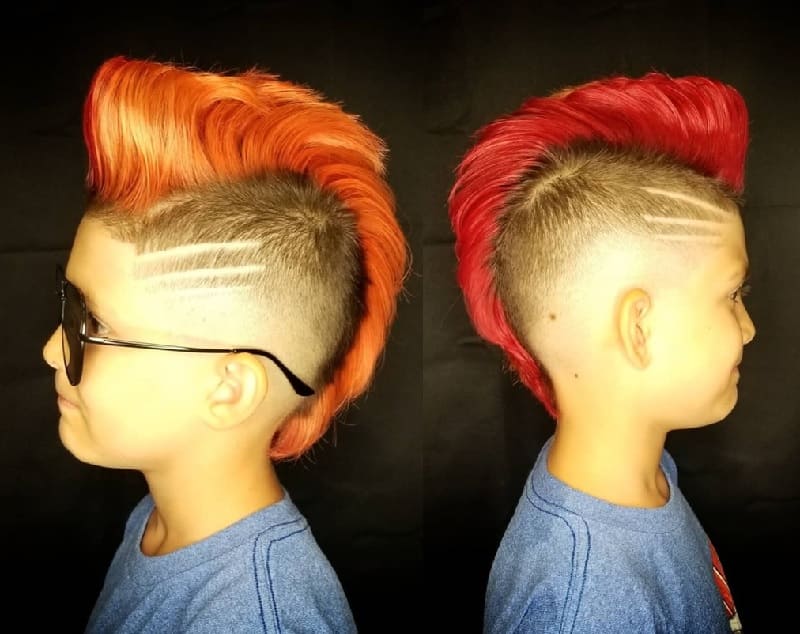 There's nothing quite as eye-catching as a bold orange mohawk, but adding some designs in the fade on the sides of the head will make it stand out even more.
This is a daring look and one that is also a lot of fun. Eight-year-old boys who want something that will help them express their personality are sure to love this haircut.
15. Clipped Close with Designs
Shorter hair can still be daring and unique for 8-year-olds, as long as there are fun designs clipped into the side of the head. Leaving the hair longer on the top adds some volume and movement to the style, and clipping the sides shorter makes them a perfect canvas for fun designs.
16. Faded with a Softer Top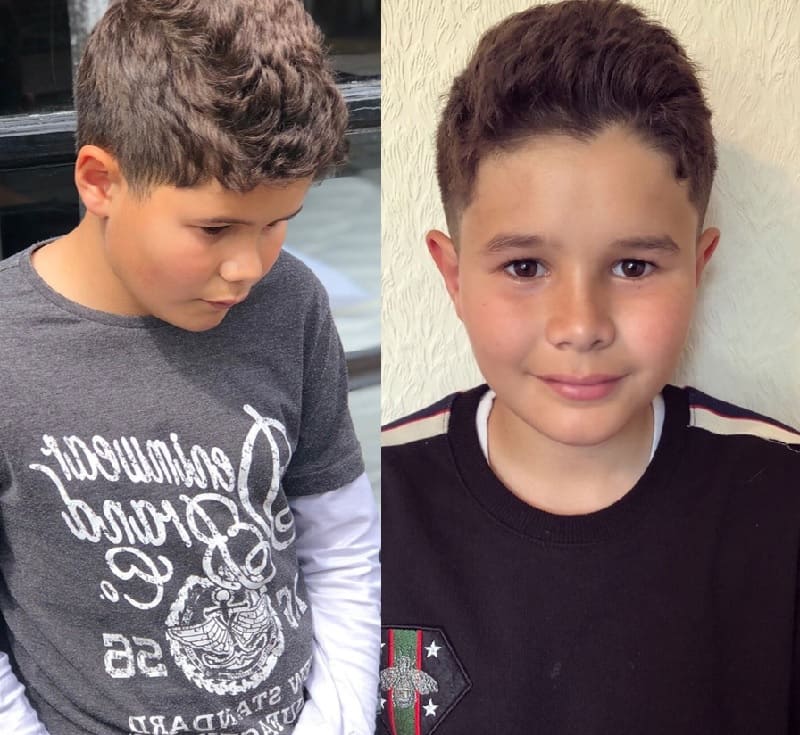 This is one of the most classic 8-year-old boy haircuts and looks great on most any boy. It's a much softer look and one that is very easy to take care of. The full volume on top is a great complement to the gentle fade around the ears.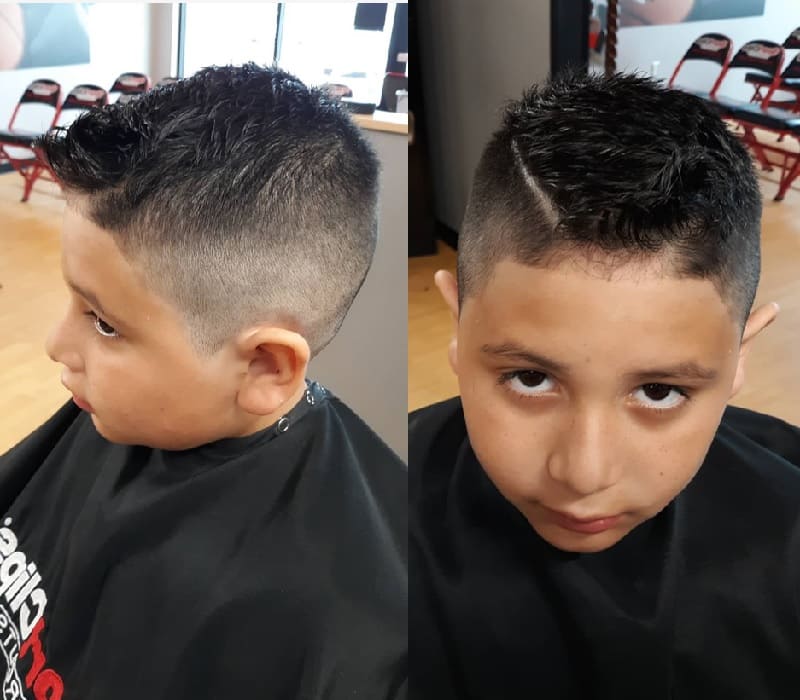 A tighter fade that shows a little skin around the ears is perfectly topped with longer hair and a hard line. Plenty of product is necessary to keep this style looking fresh and updated.
18. Swooped Over the Top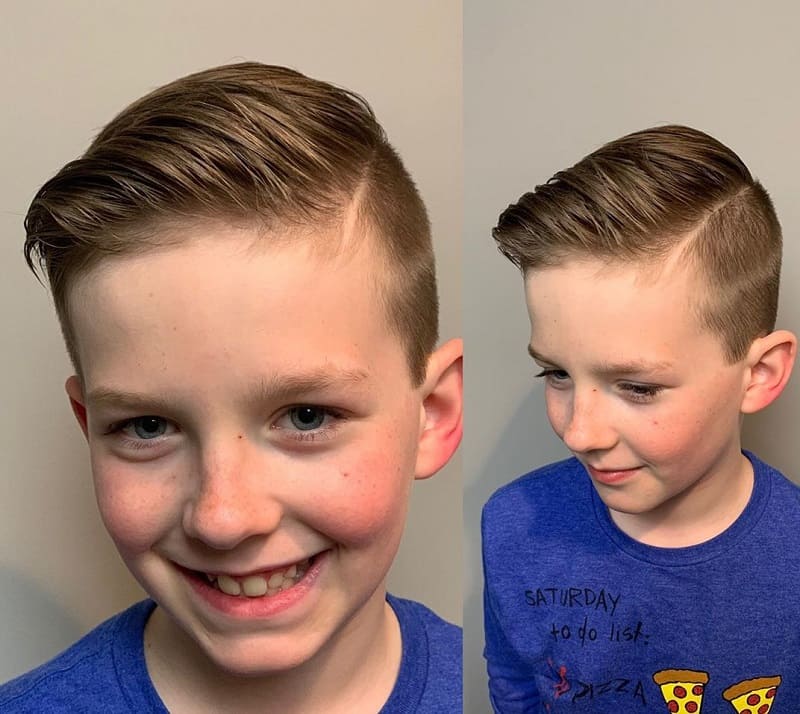 Swooping slightly longer hair over the top of the head and to the side is cute on any boy. The hard-line separating the little boy's long hair and the fade adds interest and dimension to the cut.
This gives the 8-year-old's hairstyle a little edge and helps give the boy wearing it a bit more confidence in his appearance.
19. Long Top with a Short Fade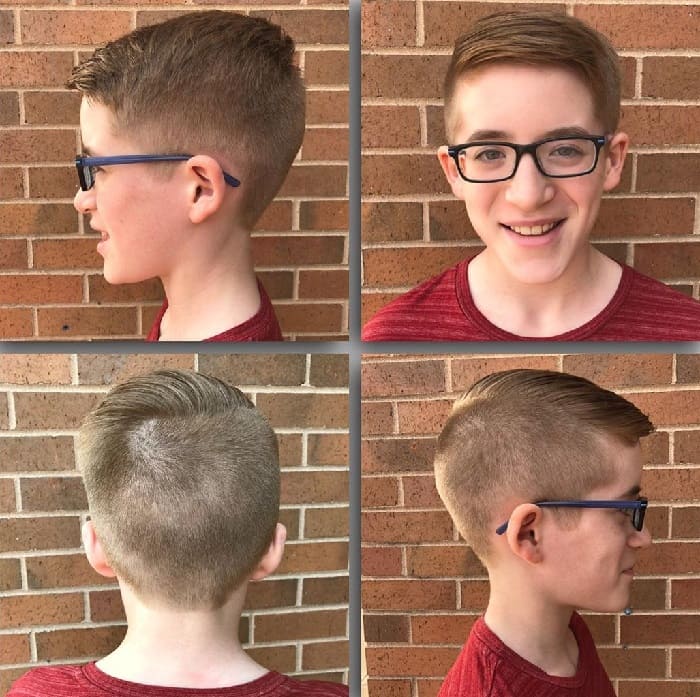 Keeping just the hair on top of the head longer and fading everything else shorter is unique and fun. This look takes very little time to style in the morning, although it does need regular upkeep to look its best. It's a fun summer look, as it helps boys stay cool when playing outside.
20. Longer Bangs Left Down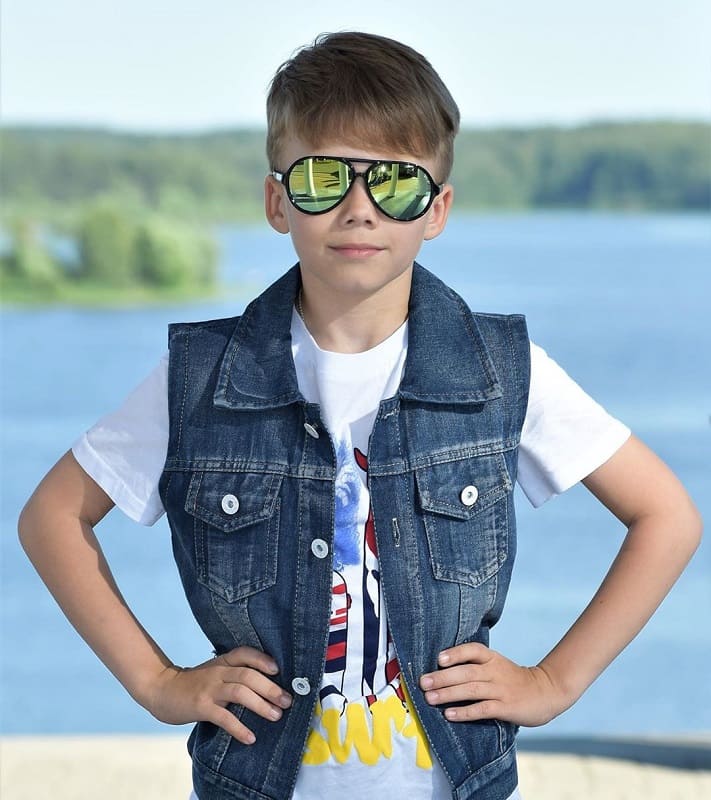 This is one of the classic 8-year-old boy hairdos for straight hair, as most every boy has had it at some point in their life. The slightly longer bangs make boys feel cool, and because they are left to hang easily around and in the face, this look doesn't require a lot of work in the morning.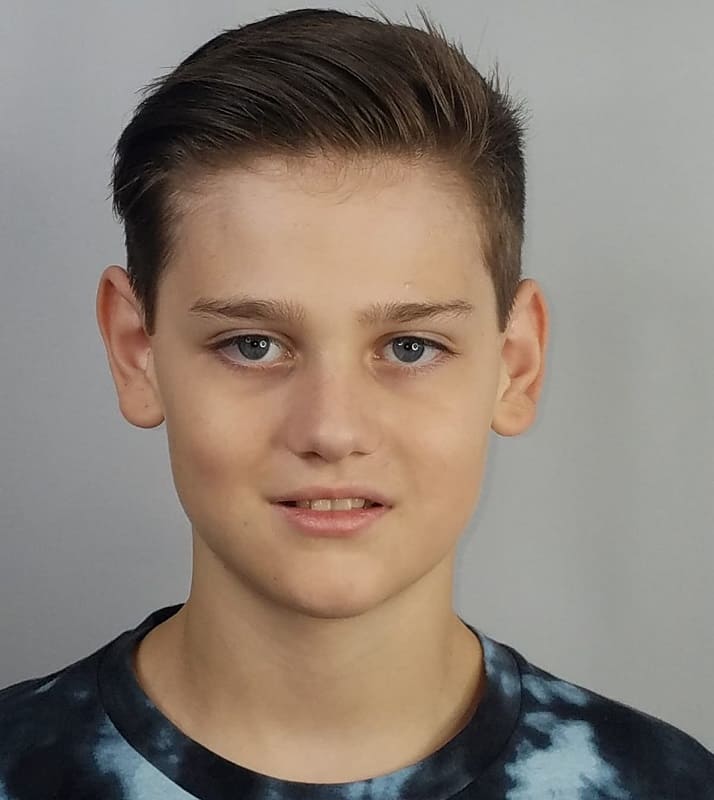 Keeping hair out of a boy's face can be a struggle for any mother, which is why this is such a great option. As far as haircuts for 8-year-old boys go, it's fairly simple, but does a great job keeping bangs up and out of the way. A little product and shorter fade on the side completes the look.
Finding the right hairstyle has never been easier, thanks to these great options. Rather than looking like everyone else in the class, boys can now embrace their individuality and have a style they really love.