These days there are many options for children's hairstyles. Everything from two low traditional braids, a simple ponytail, or a messy bun are go-to's for parents looking for quick hairstyles.
But there's one look you probably haven't tried: mohawk braids. While the mohawk style has been typically meant for men, adding braids makes it a feminine style for women and children.
Help your child feel like the star at school with one of these beautiful mohawk braids for kids!
1. Long Braided Mohawk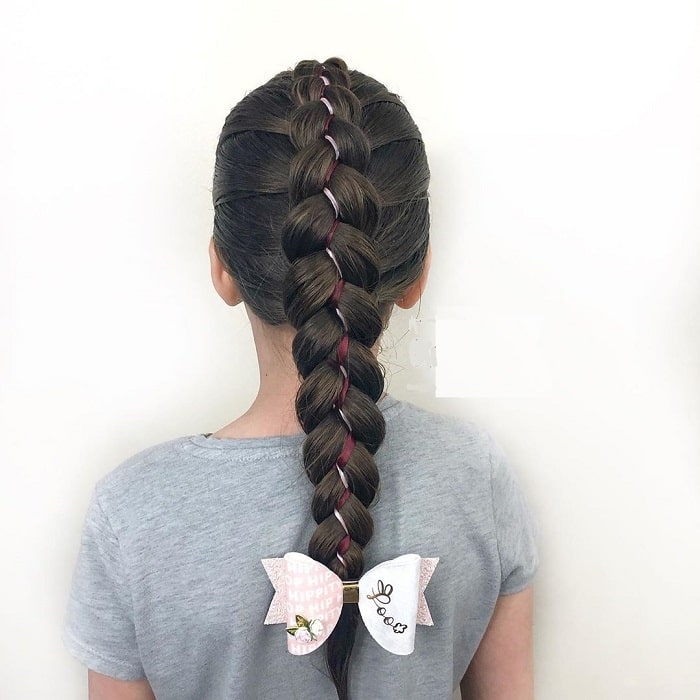 If your kid has long hair, start a long mohawk braid by taking the middle section of your hair and braiding it straight back, alternately pulling in hair from each side until you reach the ends. Clip-in a sweet bow to finish the style.
2. Short Mohawk Braids
On short naturally black curly hair, a mohawk braid gets hair off the shoulders and can be decorated with colorful beads that will stand out against dark hair.
3. Medium Braided Mohawk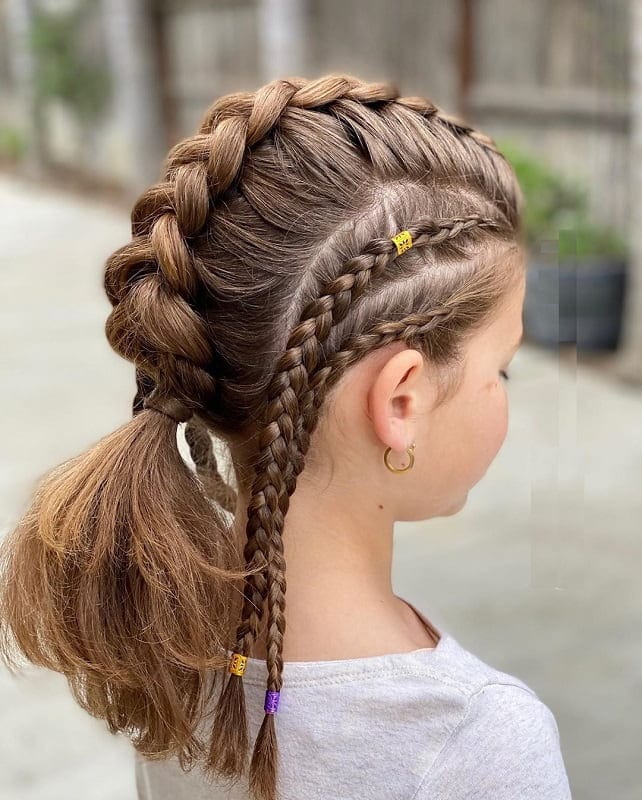 To spice up a style for medium hair, a mohawk braid with two braids on either side is nothing short of detail. Bonus: when you undo the hairstyle, locks will be full of waves.
4. Cornrow Mohawk for Kids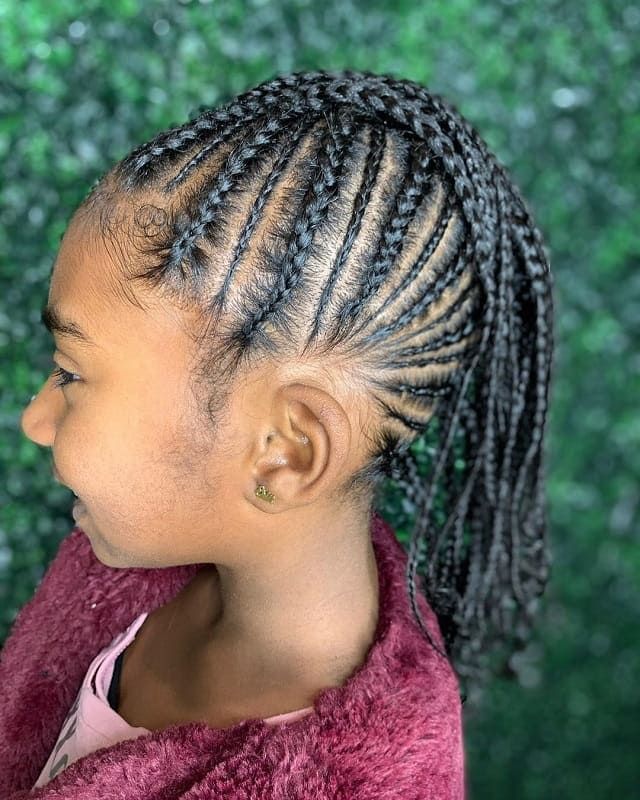 Cornrow mohawks are another cute hairstyle ideal for naturally black hair. It will protect hair and keep everything smooth and neat in the meantime.
5. Pull Through Braided Mohawk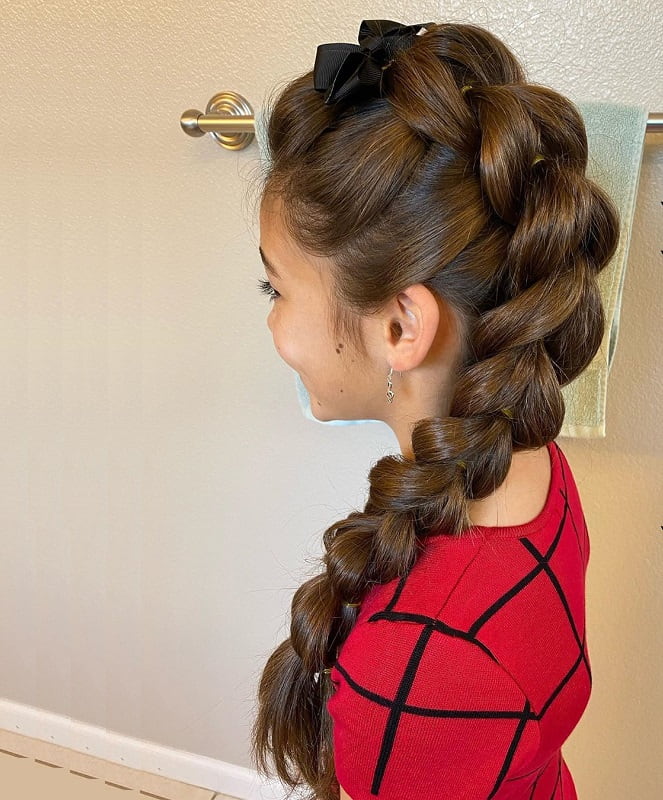 A pull-through braided mohawk makes for an easy, fancy hairstyle on hair lengths that are at least to the neckline. Several ponytails are formed, then each is split in half and combined into the next ponytail.
6. Dutch Braided Mohawk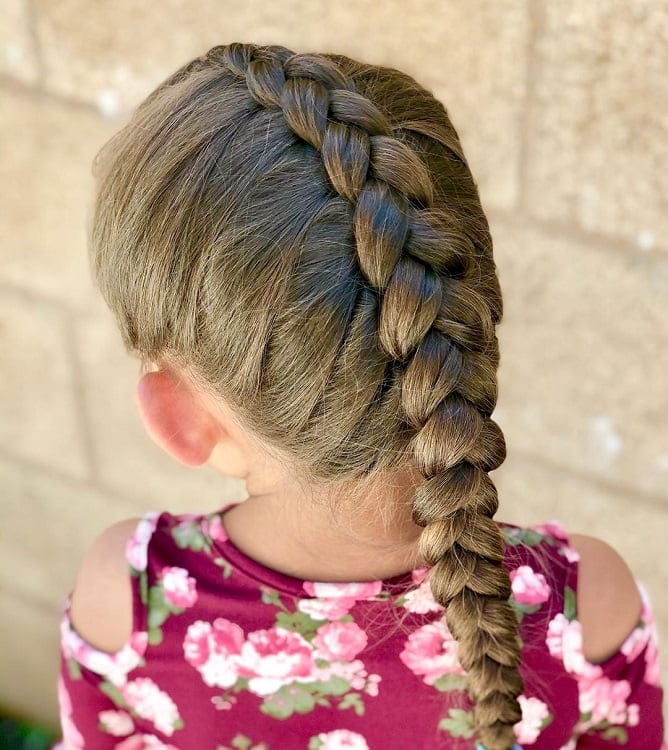 A Dutch braided mohawk is similar to a French braid except you're braiding underneath rather than over. For church, weddings, or picture day, this style is super cute!
7. Kid with Curly Mohawk Braids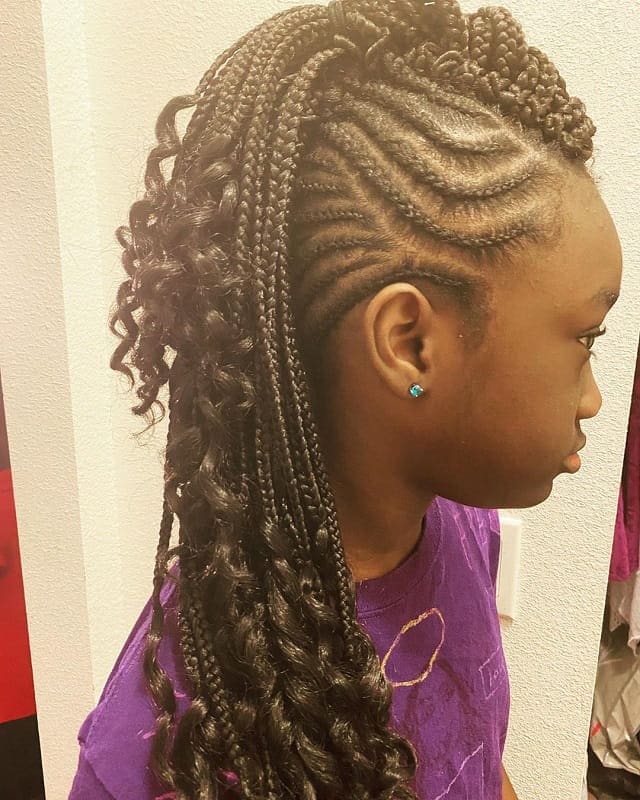 This mohawk braid is a mix of micro braids and thick curls that cascade over the shoulder. It's a gorgeous glow-up on the traditional all-braided hairstyle.
8. Mohawk Braids with Weave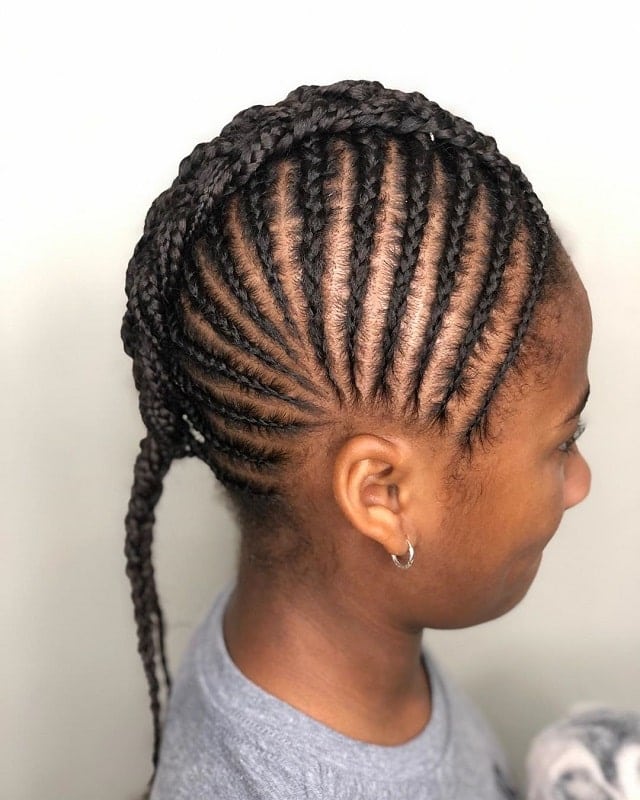 For children that are growing out their natural hair, a weave is a great option to have for lengthening locks and creating this braided hairstyle.
9. Braided Bun Mohawk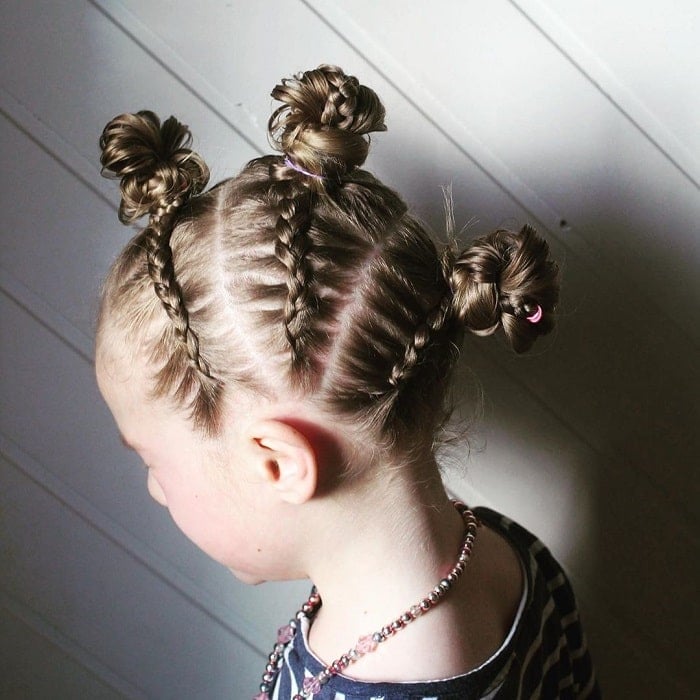 Instead of one long braid that goes from the forehead and back down to the neck, try this perky updo: three braids on each side that combine up top into small buns.
10. Twist Braided Mohawk
To get braids like these, twist small sections of hair and braid them together in the direction of the crown of the head. Then let the twists hang loose where the mohawk shape is most noticeable.
11. Colored Mohawk Braids
This colorful mohawk braid is ideal for parties, parades, and other special occasions. Treat your little girl to her favorite colors on a mohawk braid with a thick middle and small side braids.
12. Braids with Beads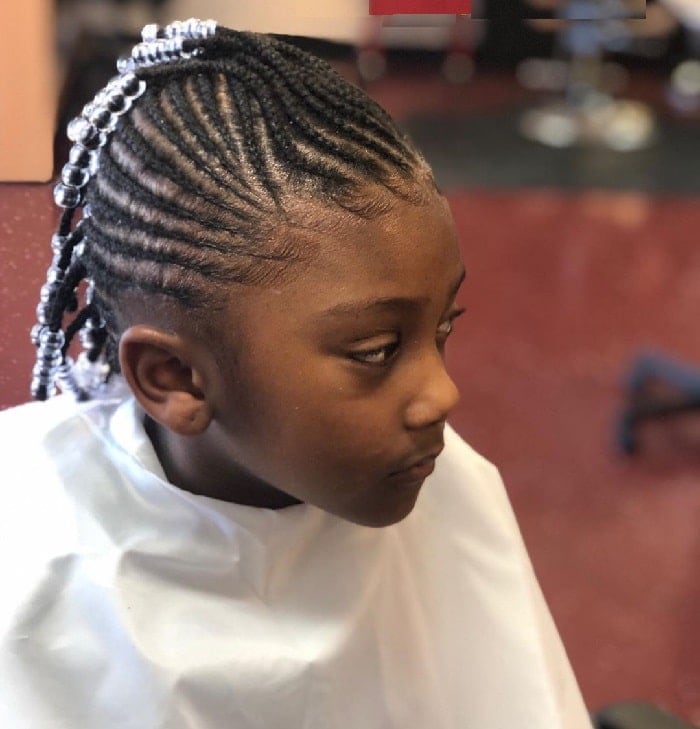 Another way to do a twist braided mohawk is by stacking in contrasting beads, such as white or clear. You can even allow your child to go bold with pops of colors like blue and pink.
Your child will love all of these mohawk braids! While some will need touching up after they've been worn one day, natural black mohawk braids will last several weeks, making them a truly low-maintenance stylish option.