Little girls with long hair look absolutely adorable. Long hair conjures up images of princesses and fairytales, perfect for a real girly girl. Whilst longer hair can be higher maintenance it is also extremely versatile, and definitely worth the extra upkeep.
Long Haircuts & Hairstyles for Little Girls
1. Little Girl With Long Hair Bangs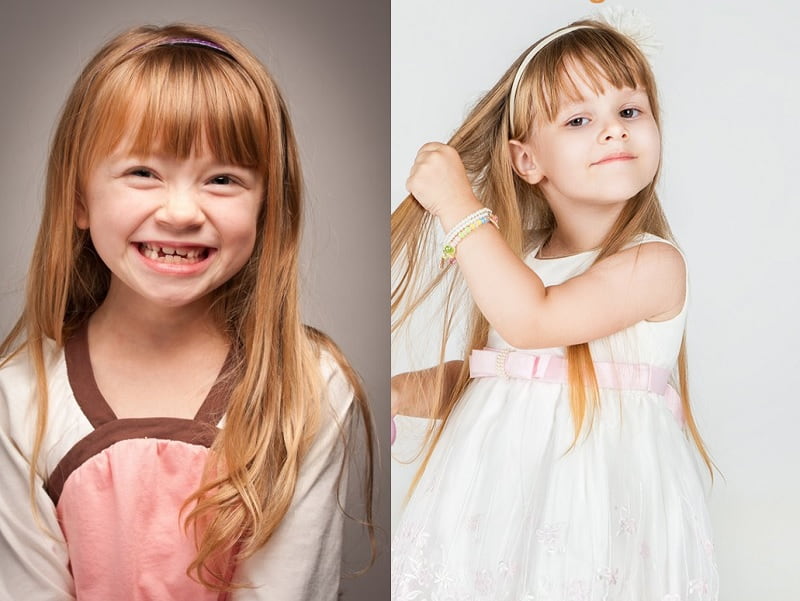 Keep it classic and simple with long hair, and straight bangs. Bangs will need trimming regularly to keep them out of your little girl's eyes but that's okay because regular trims keep little girl long hair in good condition. Removing just the ends before they have a chance to dry out or split will ensure that your little one's locks stay shiny and sleek.
2. Big Waves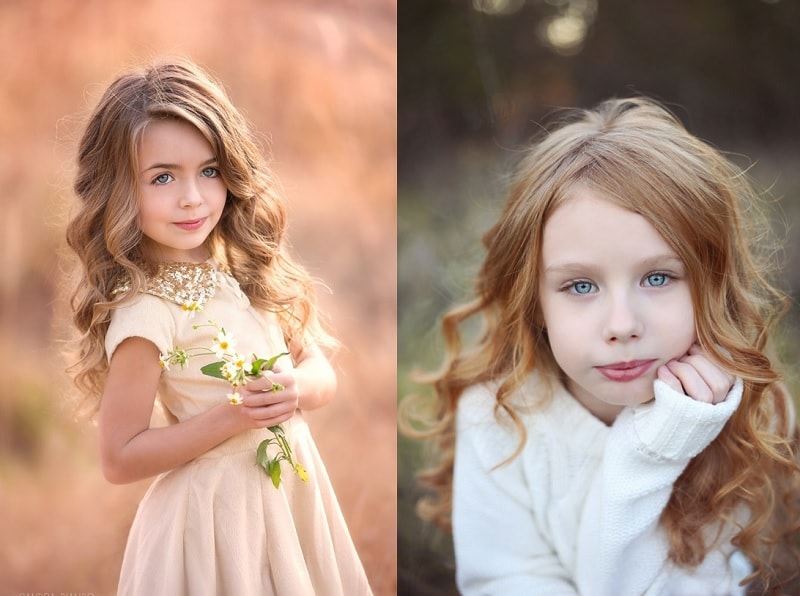 How pretty are big waves on little girls? Some lucky girls are naturally blessed with big, bouncy waves whilst others may need some help achieving the look. If your little girl is old enough and sensible enough to keep still you can use large barrelled tongs or a wand styling tool to create the look.
But if you'd rather not use heat on your little girl's long delicate hair then twisty foam rollers or chunky braids put into wet hair and left to dry overnight will do a great job.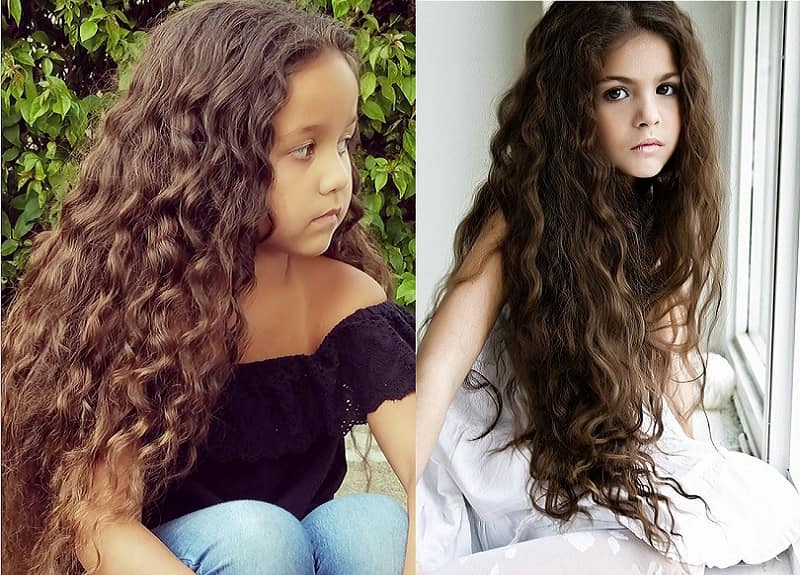 Curls are so beautiful, adding volume and body to the hair. If your little girl has natural curls then keeping her hair long seems like a no brainer. Whilst natural curls are beautiful, they can be hard to manage especially if you don't have them yourself.
A little research on the best products and methods for maintaining your little girl's curls will pay dividends, as will a good wide-toothed comb and conditioner! If your girl has curls that could use a little enhancement scrunching with a hair mousse product will bring out more definition of the curls.
4. Sideswept fringe
This is one of the simpler little girl long haircuts, and a bit easier on the upkeep than straight bangs across the forehead. A side swept fringe, or bangs are more forgiving if you need to go a little longer between trims and adds a different shape to the face.
This style has been popular with teenage girls for quite a while now but is equally as wearable for little girls. Styling the bangs to the side means that they won't get into your girl's eyes, making the style quite practical for daycare or kindergarten.
5. Curly Ends with Side Part
An asymmetric or side parting adds interest and keeps the hair off your little girls face, showing off her facial structure and keeping her cooler in hot weather too.
Adding curls, or enhancing natural ones at the ends of the hair is a great way to add volume and texture and stop the style from looking too flat.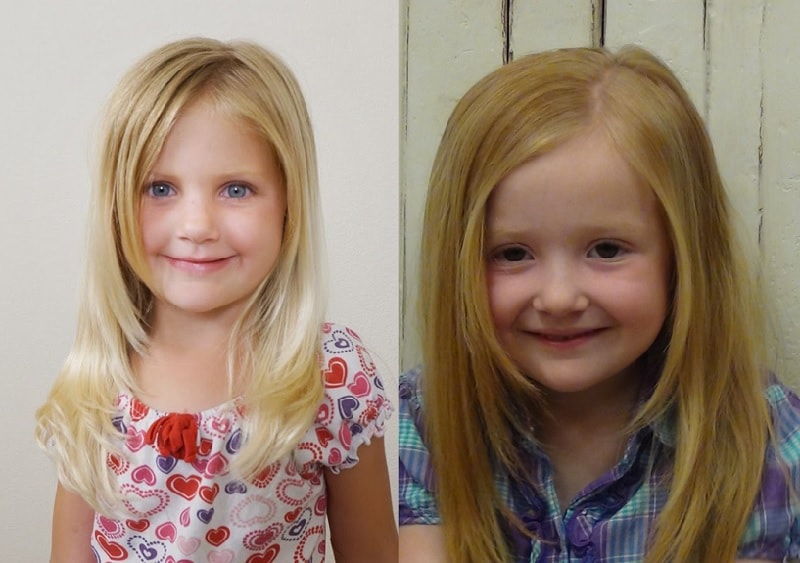 Sometimes long haircuts for little girls get an unfair reputation as being unintentional, with people thinking that the little girl's thin hair simply hasn't been cut rather than that a choice has been made to leave it long.
This style counters that assumption with layers cut in around the face to really frame it, it is an obvious and intentional style that really makes the most of your little girl's look.
7. Long Blonde Hair with Curly Ends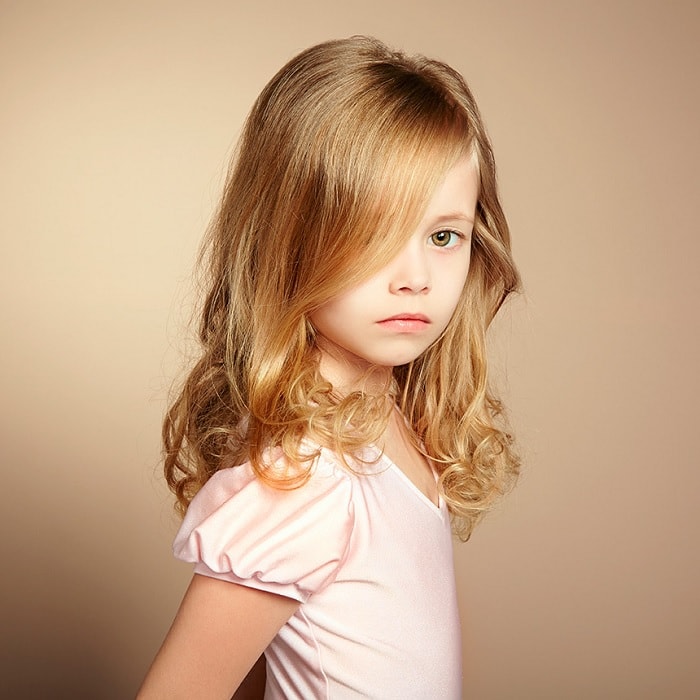 Lots of little girls have naturally curly ends to their hair, and this style is a chance to play them up rather than brushing them out! You may need to use a little product to fight any frizz and define the curls more clearly to have them look neat but other than that it's pretty much washed and go.
8. Natural Afro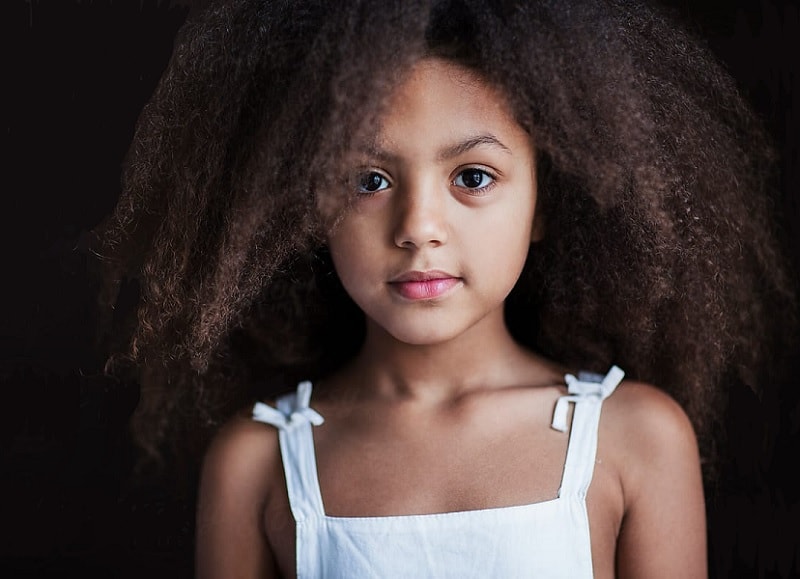 If your little girl has long afro hair, why not embrace it!? Afro hairstyles on little girls with long hair are considered very cool and working with your little girl's hair rather than against it will certainly save you some tears, tantrums, and grief!
9. Cute Messy Updo
The high bun is a fabulous way to get your daughter's long locks out of her way for sports, school or general messing around. It's super practical, easy to do and looks effortlessly cool! The contrast of a cute little girl and a cool long hairstyle just makes the look extra adorable.
10. Angelic Accessories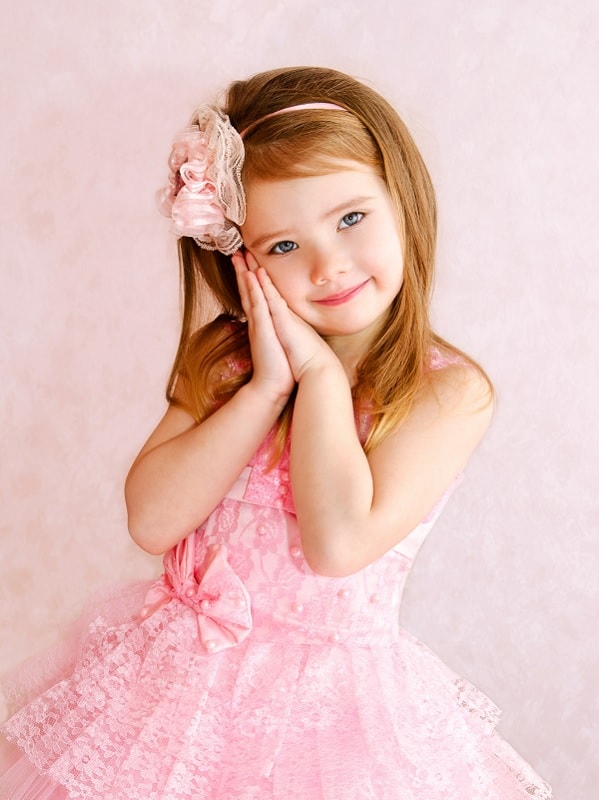 A great way to add interest to little girl's long haircuts is to simply add accessories. There are so many types of accessories such as headbands, clips, slides in so many colors and styles that it's easy to find something to suit your little girl's personality and outfit!
This twisted hairstyle for little girls with long hair is a pretty and practical solution to keeping hair tamed and manageable. There are so many different styles and techniques for twisting hair that there is bound to be something that suits your little girl.
A simple braid to the side keeps your little girl's long hair neat and out of her face whilst showcasing its length. Made even more popular by Disney's Queen Elsa, your little girl is sure to ask for this style over and over again!
13. A Pop of Color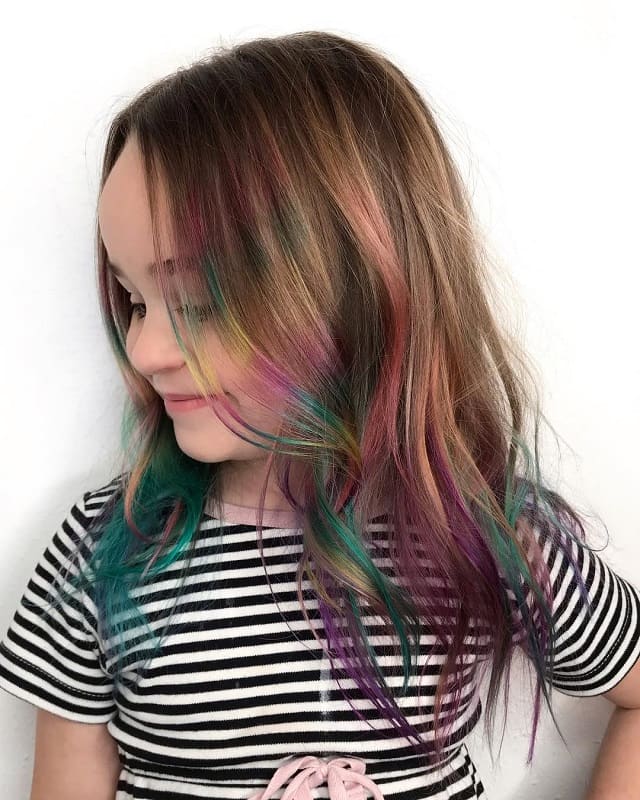 Little girls love to experiment with all things pretty, and a definite benefit of long haircuts for little girls is that with all that length you can afford to experiment with pops of colors.
Using harsh chemicals or dyes is a definite no-no but there are plenty of sprays and hair chalks that can be used to achieve this fun effect.
14. Little Girl With Long Frizzy Hair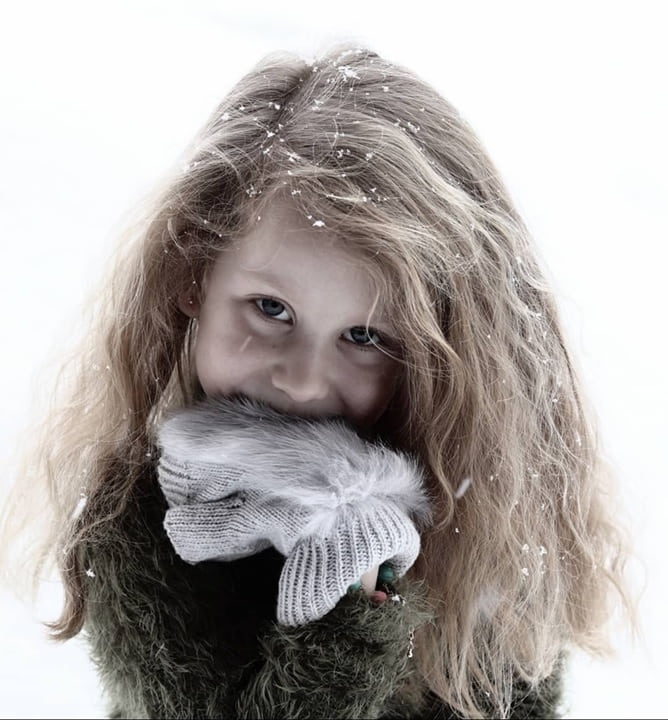 Popularised by Harry Potter's Hermione Granger big, bushy, bedhead hair is now considered fabulous. Which is great, as so many little girls would much rather keep their hair exactly how it is when they get up in the morning. If you'd prefer to fake the trendy undone look then some texturizing spray will do the trick.
15. Center Part for Little Girls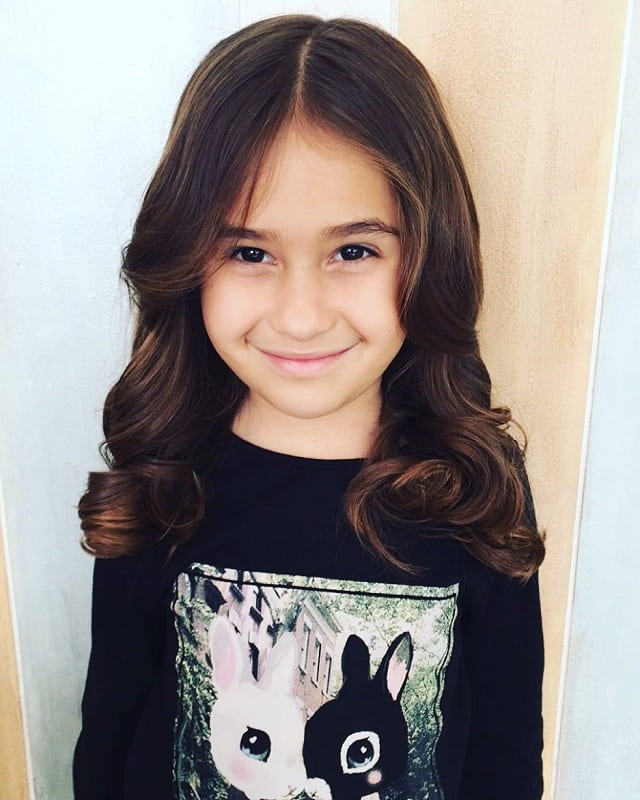 The classic long lengths with the center parting just like the Mona Lisa is a timeless and easy to maintain style. With no bangs or fringe to trim it's fairly low maintenance and fuss-free, this little girl long haircut also won't date very easily.
If you are planning on, or already love, keeping your little girl's hair long then hopefully some of these styles will be useful to you. There are plenty of long hairstyles to choose from and so much that you can do with long locks you are sure to find the perfect fit for your little girl with long hair.