As parents, it is your solemn duty to find out the perfect hairstyles for your school going boys! Of course, today even the school boys like to style their hair and look different among the others.
Boys follow the trends when they see their age boys in films or shows. They try to copy them but in school, a decent look is also compulsory as every school has its code of conduct.
Hairstyles for School Boys
So, if you are looking for the best school appropriate haircuts for your boys here are our top 8 picks to make it easier for you!
1. Short Quiff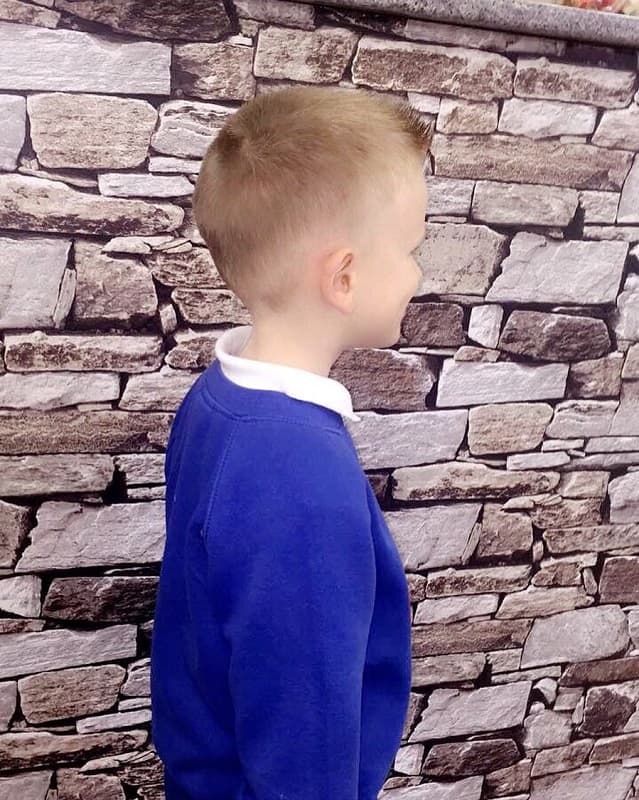 The quiff is the most popular haircut among boys. With short hair, this is the ideal school boy hairstyle to pick. It is a never-ending trend for the boys to try. It looks incredibly stylish on boys especially because of the natural look.
Most Charming Fade Haircuts for Boys
2. Unevenly Chopped Medium Hair
Love the uneven hairstyle? The messy uneven look is the kind of look which most of us prefer. So, for the medium hair unevenly chopped haircut is the best one to try.
The hair is allowed to set free which means that you do not have to worry about touching up on your hair all day.
3. Brush Over with Tapered Sides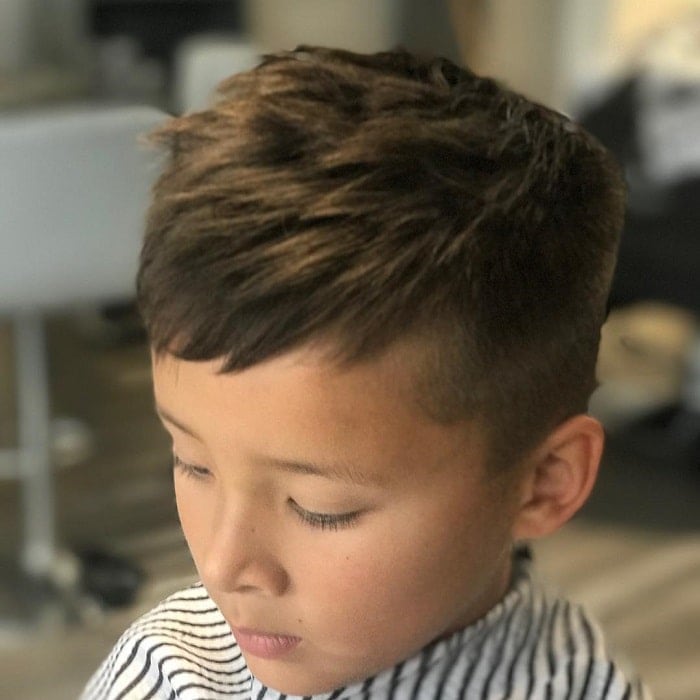 Kind of a decent look to try for school, don't you think? The brush over ensures decency and a proper dress code for school yet the tapered sides show the style you want.
It is one of the best hairstyles for school boys. So, get this one and see how impressive your overall look becomes.
4. Curled Top with Trimmed Sides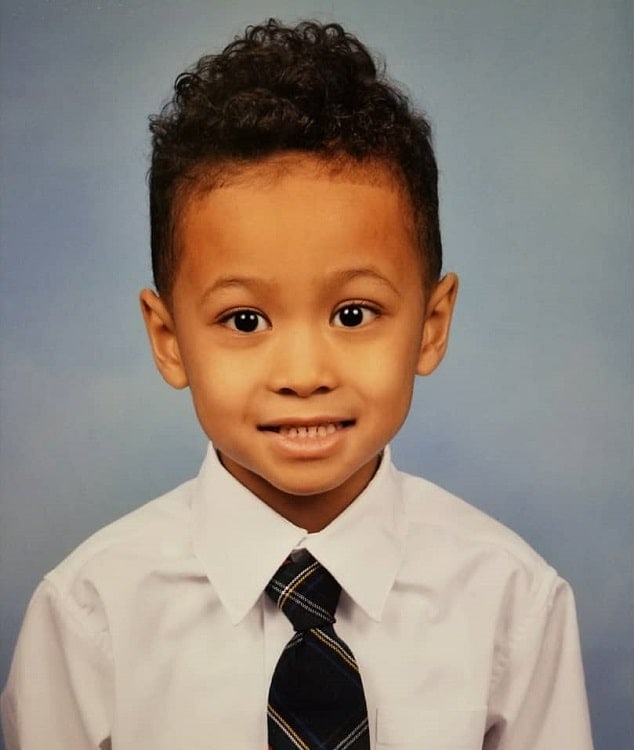 Curly hair requires a lot of thinking and creativity to turn them into something classy and subtle for school-age boys. This is the kind of haircut perfect for every school boy with curly hair. In fact, the trimmed sides make your face look attractive.
5. Brushed Over Hair
Boy's hair can also be styled in so many ways. One of them is brushed over. Brushed over haircut makes the face the center of attention.
The hair is cut to medium length in a way that it complements the natural texture of your hair amazingly. Yet giving the hairs a perfect look to try in school. It is the haircut you want to try for your school going boy to look different among his friends.
The most classy and versatile haircut for school boys is pomp cut. The half pomp and faded sides will give you a new and perfect makeover. The pomp is already in trend among boys. So, what's the delay? Try this and see the perfection yourself.
One of the haircuts we usually see among school boys is sided part. But with tapered fades, the look gets completely natural but still stylish.
There is no way you won't like this cut as this is the kind of school boy haircut that will make everyone talk about you.
Best Hard Part Haircuts for Boys
8. Vintage Side Part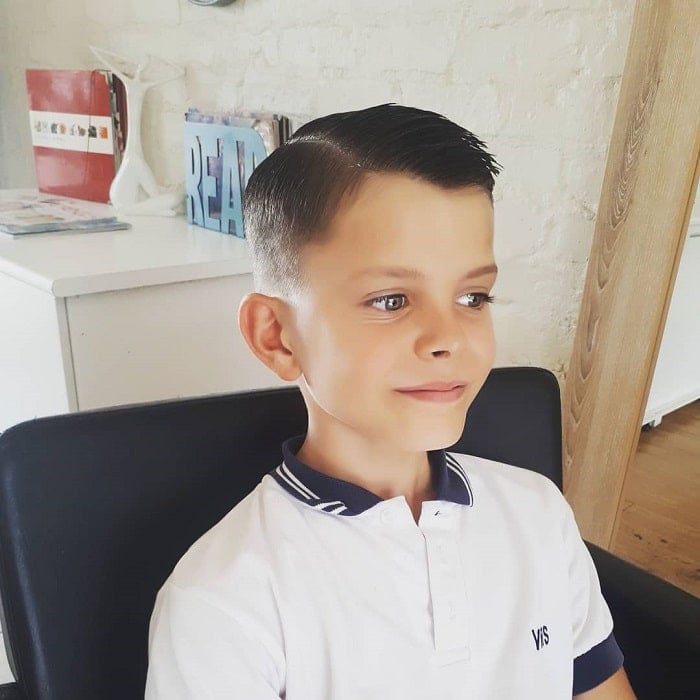 Let's not forget the vintage haircut trends among boys. Everyone follows them as it gives a decent and subtle look for school. Even the new trends are about old fashion.
So, let's gather some attention and be the trendsetter in your school by rocking this haircut.
So, these are our top 8 haircuts that are a must-try for school boys. Without a doubt, your boys will love them and even their friends. Try according to their choice and personalities so they can be the new talk among the school.