While some curly haired boys who may feel limited by the styles that they can choose from, there are some hip and fun options for anyone looking for curly hairstyles for boys.
No matter the length of the hair, what color it is, or how thick it is, boys can easily find a style that they are going to love.
Best Curly Hairstyles for Boys
Keeping curls looking healthy and clean is key to making sure that a boy looks and feels great.
All of these haircuts for boys with curly hair are wonderful options for any boy who is ready to embrace his curly hair and enjoy the volume and beauty that it gives him.
1. Messy and Uncontrolled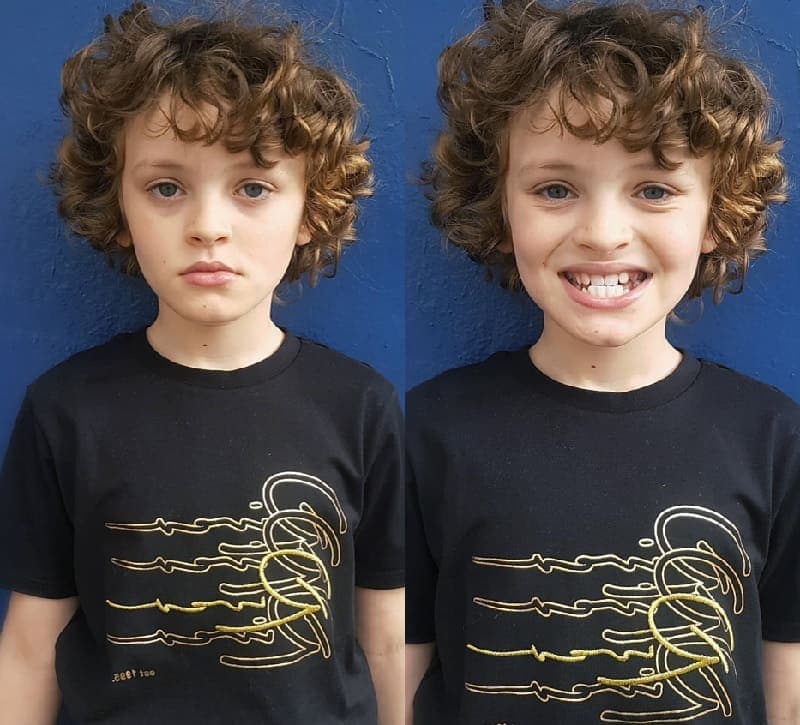 Messy curls don't have to be controlled to look great. Some curly haircuts allow the curls to have plenty of movement and body, and this is one of those options.
It's a fun look for boys who are younger and who aren't as interested in trying to style their hair, as it doesn't require any product.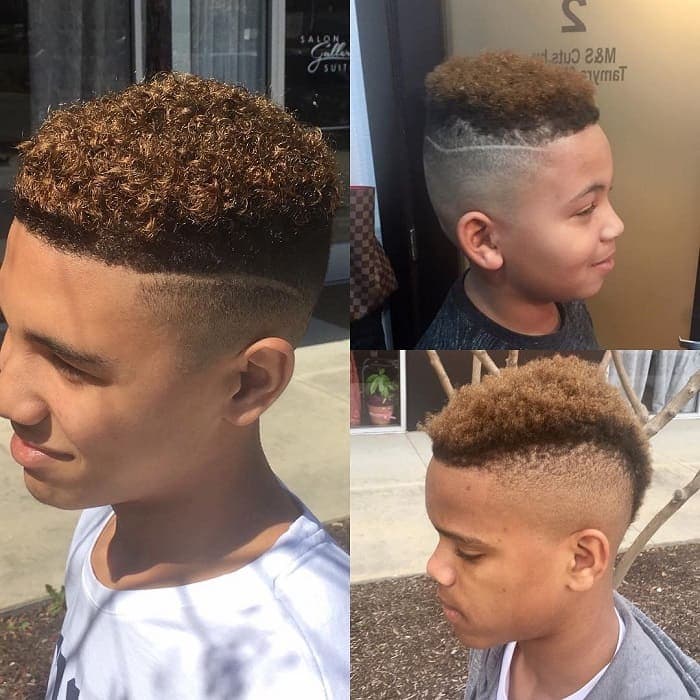 Tighter curls that could otherwise be difficult to control look great when they are cut closer to the top of the head. They can then have the tips bleached a little bit to make them more interesting, or left alone.
Adding details, such as a skin fade or designs cut into the side of the head, make this look unique to the boy wearing it.
3. Tight and Shorter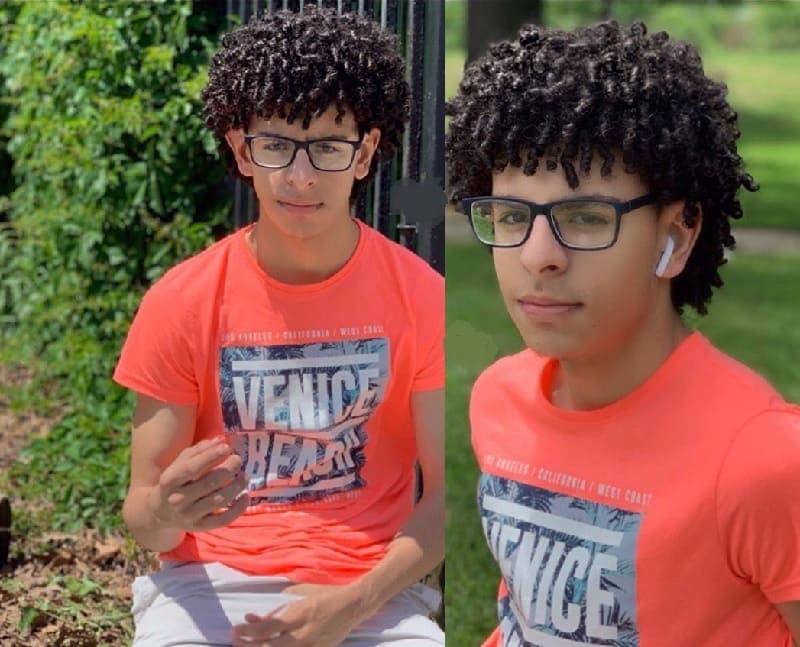 Tight curls that are well defined and have some length to them without being too long are very visually appealing and interesting. This haircut is great for boys with curly hair who are proud of their curls and want to show them off.
There isn't any fade, so the movement of the curls and the body that they provide are the real focal point of the cut.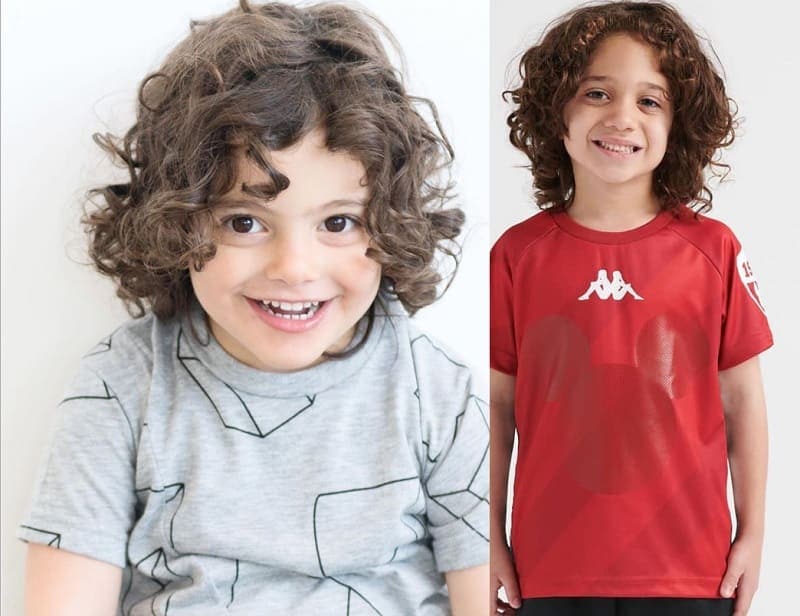 Shoulder-length curls allow the movement and the body of the hair to be seen. They are easy to take care of and can be pulled up and off of the neck if the boy with this style gets too hot.
For this reason, they are great for younger boys who are on the go and want a style that is simple to take care of, although it can look great on older boys, as well.
5. Wet with Product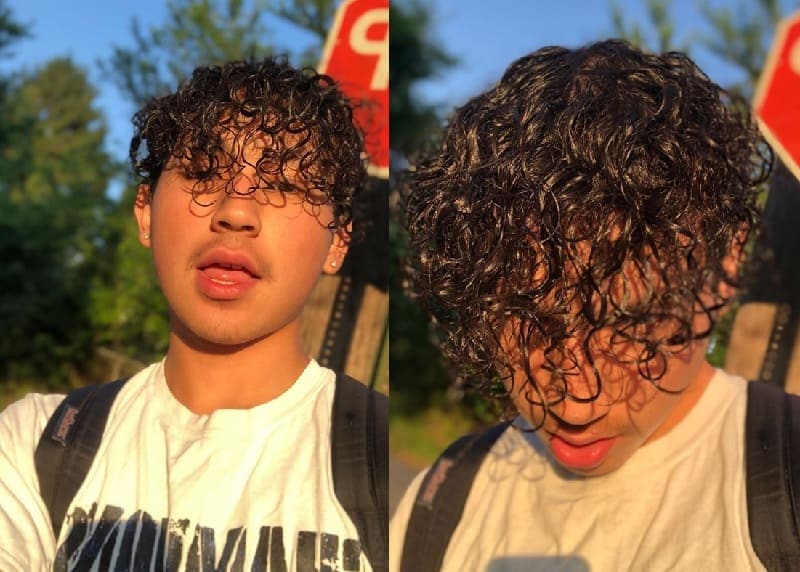 Using enough product to make curls look wet all day long is a great way to define them and ensure that the movement and shape of each curl are visible.
Some curls are out of control without a lot of product, and this cut is great for those curly hair boys. It's shorter than some styles, but still has enough length for bangs.
6. Shorter Blonde Curls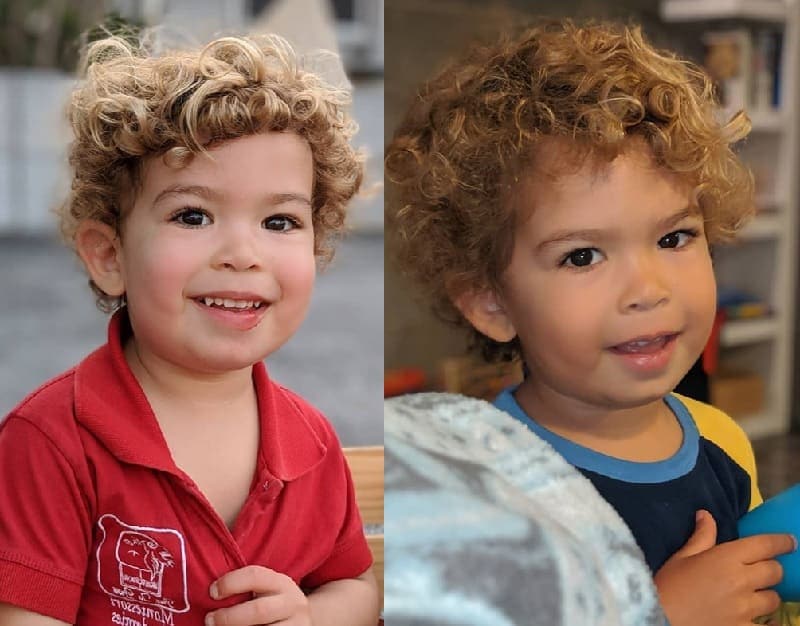 Shorter blonde curls that are pushed up and away from the face are very soft and cute. This style is all one length, which makes cutting it and taking care of it incredibly easy. Thanks to the soft way that they frame the face, they look great on young kids and soften hard facial features.
7. Free and Off the Face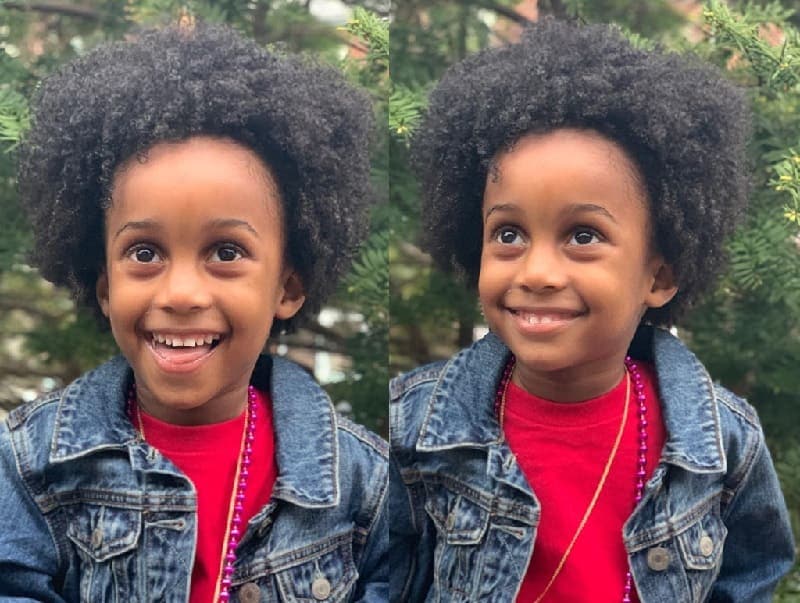 Free curls that are allowed plenty of movement and are kept off of the face don't take a lot of effort and look natural and attractive. This little boy's curly hairstyle requires plenty of volume from the curls and results in a halo of dark curls that frame the face.
8. Curly Spikes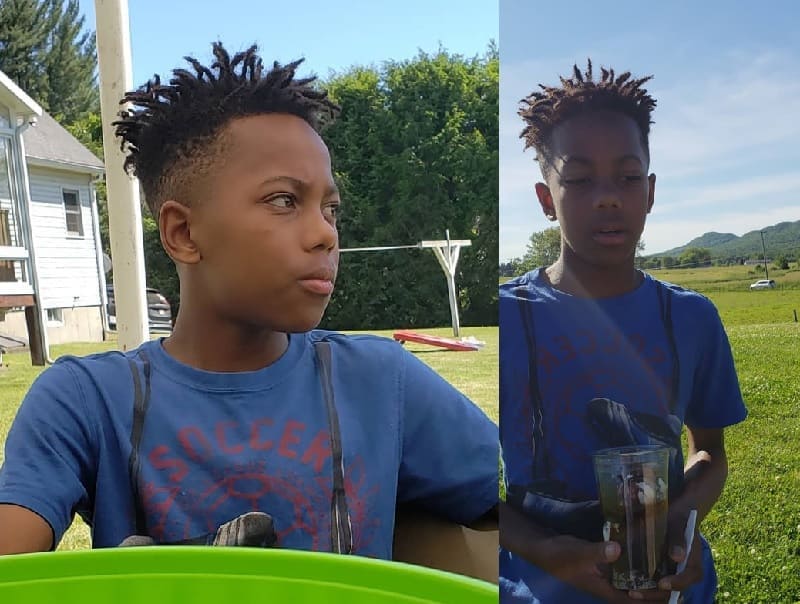 Curly spikes that pop out from the top of the head are a fun style for any boy to try at least once in his life. This is one of the most popular haircuts for boys with curly hair, and with good reason.
It's fun, easy to take care of, and has a lot of natural movement. When combined with a low skin fade, it's an even more impressive look.
9. Blonde Ringlets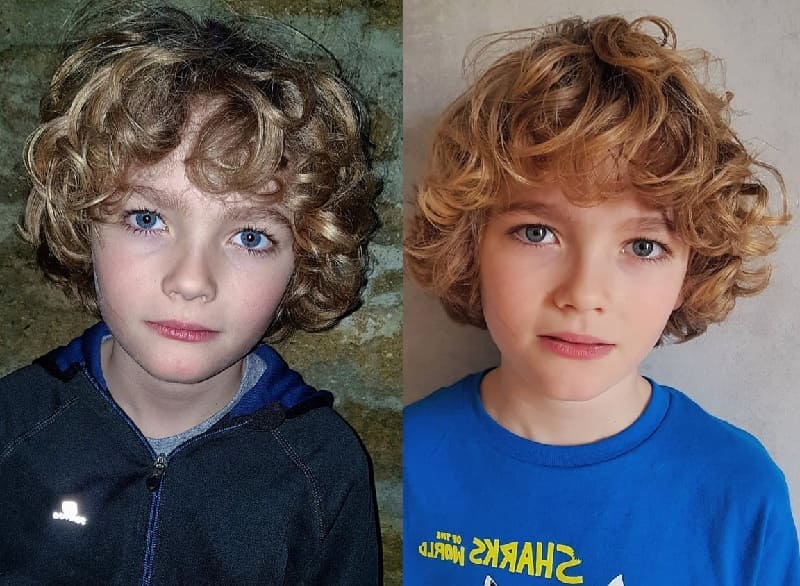 Blonde ringlets that fall around the face and above the eyes do a great job framing the boy's face and looking very cute. Since this look doesn't require any work in the morning, it's great for younger boys who want to spend their time playing and aren't as interested in styling their hair each morning.
10. Loose Ringlets
Loose ringlets are dreamy and natural, making them a great option for any boy. They fall easily down around the face and head and can be worn as short or long as desired, as long as they do not grow so long that the weight pulls out the curl from the hair.
11. Smaller Curls Left Longer
Small and tight curls look great when the hair is allowed to grow a bit longer. This fun style is perfect for black boys with curly hair of all ages but is commonly seen on younger boys. Keeping the hair out of the face is key to ensure that the boy with this style doesn't get frustrated with his hair.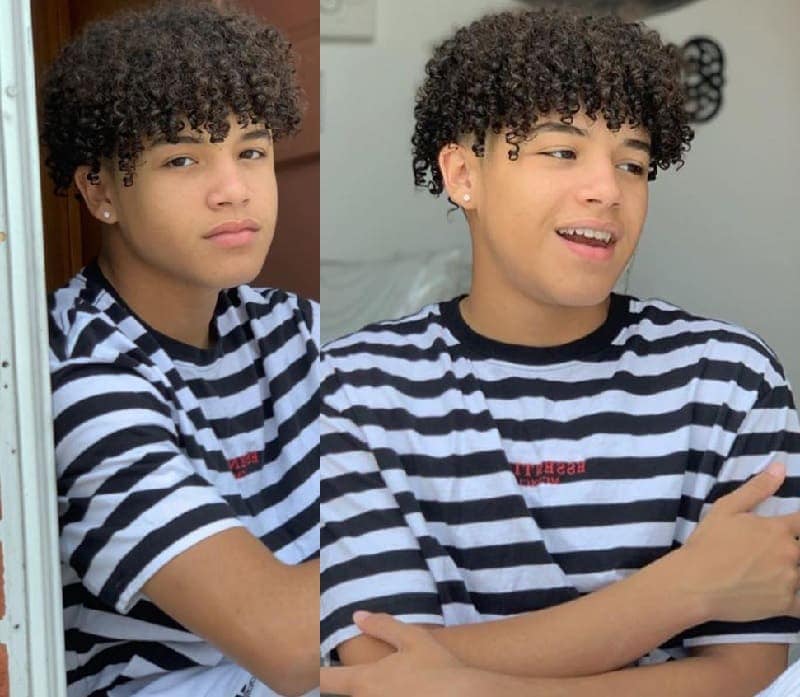 Really thick hair can be difficult to deal with, especially when curls are involved. Having longer hair when it is curly can often result in a boy being too hot, thanks to the extra weight and volume on his head.
An undercut is a wonderful way to deal with this problem and will prevent boys from feeling too hot, even if they decide to grow their hair longer.
13. Fluffy Afro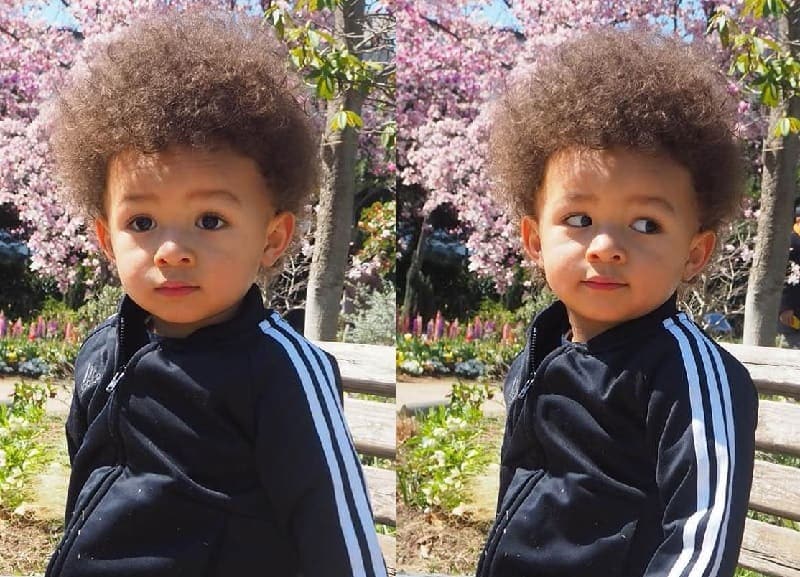 An afro is a celebration of curly hair, and allowing it to grow free and fluffy ensures that the hair is nice and healthy. This boy's curly hairstyle a great option for any boy looking for an easy style that is natural and fun. It's also sure to attract a lot of positive attention on boys of all ages.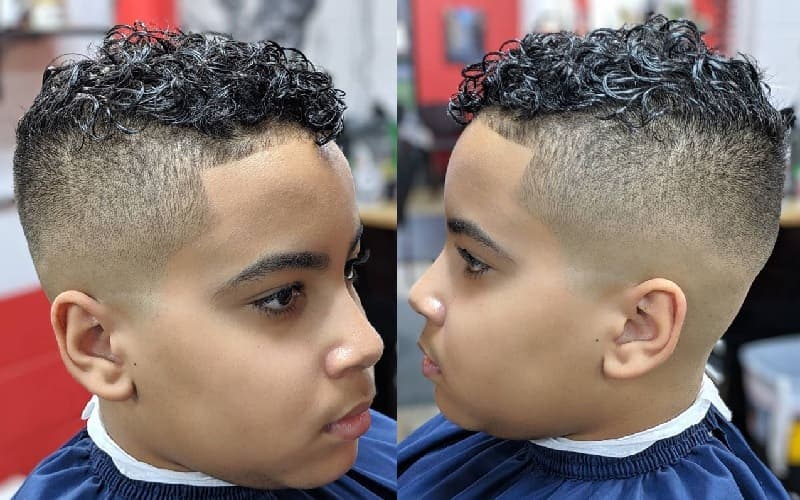 Highly gelled curls stay in place on the top of the head, adding interest to this cut and preventing the curls from looking boring.
The high fade really shows off the curls and allows them to become the star of the cut, which is a fun and slightly different way to wear hair. With straight lines around the face, this style will pop.
15. Natural Movement and Body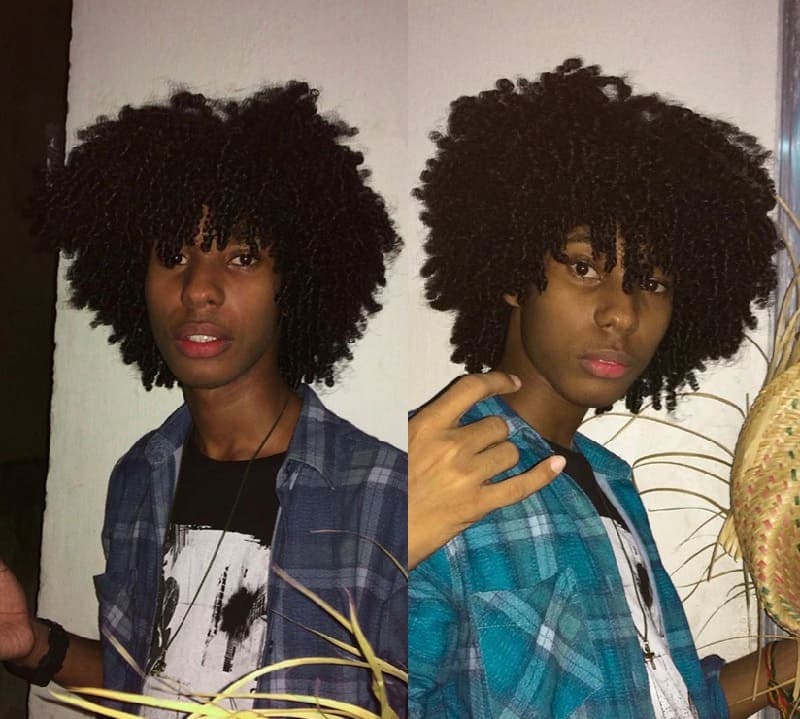 Curls that have plenty of natural movement, thanks to plenty of bodies, need to be left alone to look their best.
This slightly longer hair will provide a lot of bodies and will move with the person, resulting in a mesmerizing style that is sure to attract plenty of positive attention. It does take some upkeep but is worth how great it looks.
16. Curls with Designs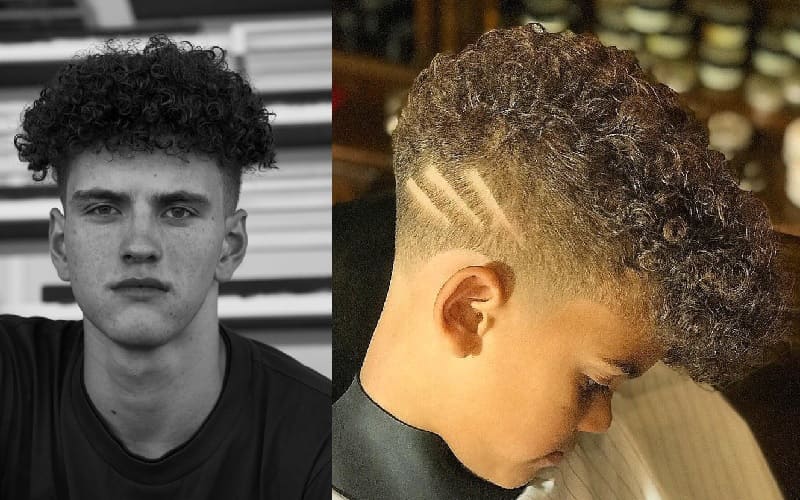 Curly hair looks great on its own, but boys who want to add some more interest to their style will want to consider adding designs.
Designs can be added to any haircuts for boys with curly hair, which will instantly elevate them and make them much more interesting. Keeping the curls on the top of the head and adding designs creates a fun and updated look.
Unique Hairstyling Ideas for 14-Year-Old Boys
17. Bangs to the Side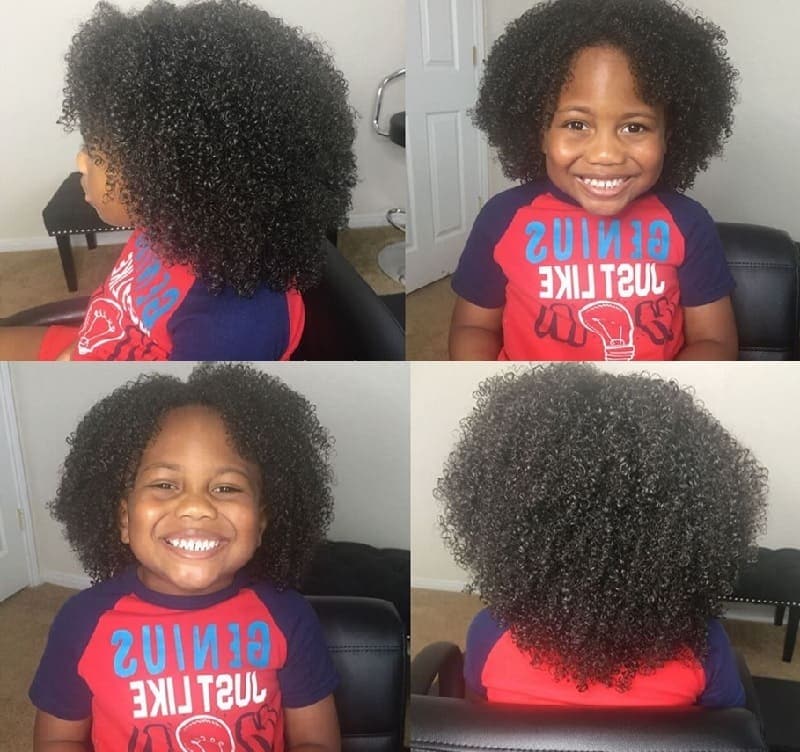 Curly bangs that are parted in the middle so that they will stay to the side are a wonderful way for boys to be able to easily see and to show off their face.
Keeping the bangs out of the face can be tricky, but not when the hair is parted right down the middle. This can sometimes be a harsh look on some boys, but the curls will soften it up.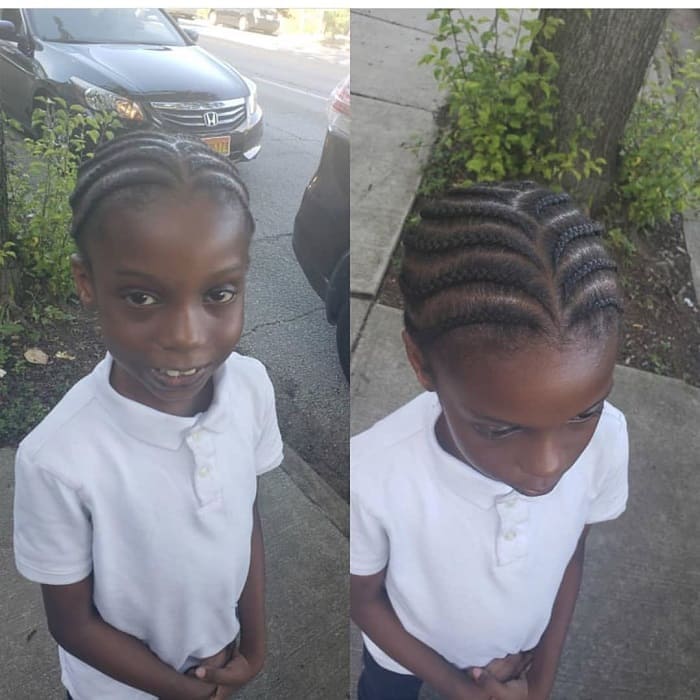 Tight braids that are right on the scalp prevents curls from getting out of control. The braids can be in any design, which allows curly-haired boys to express themselves when choosing their style.
19. Loose Curls with Product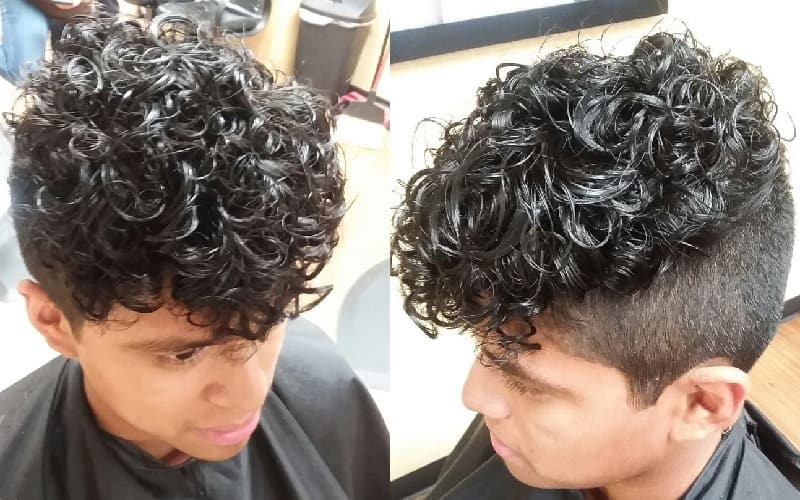 Adding a bit of product to shorter and looser curls helps give them definition and prevents them from becoming too frizzy and uncontrolled.
This is a really great way to keep curls from looking unkempt and to allow their natural beauty to show through. Just a little product goes a long way, or the curls will start to look dirty.
20. Multi-Colored Loose Curls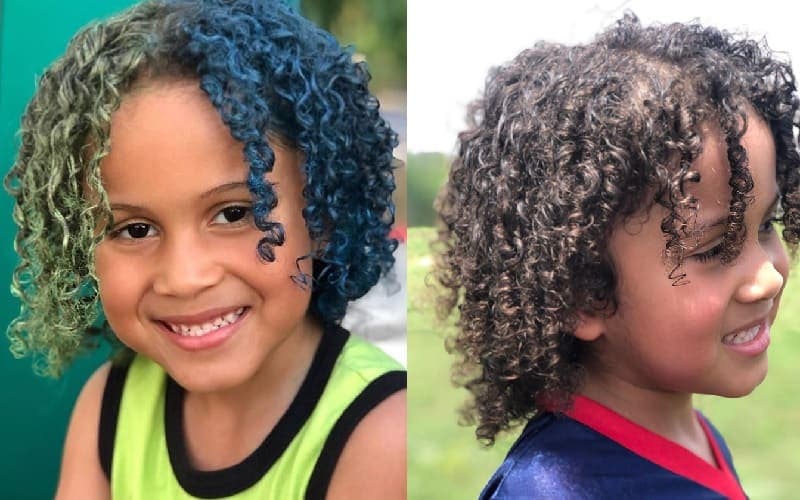 Looser curls that are allowed to hang in ringlets around the head and the face look great on their own, but adding some color really helps them pop.
The color can be added for a special occasion or on more of a permanent basis, depending on what the boy wants from his curly hair and how he wants to express himself.
21. Fluffy Curls on Top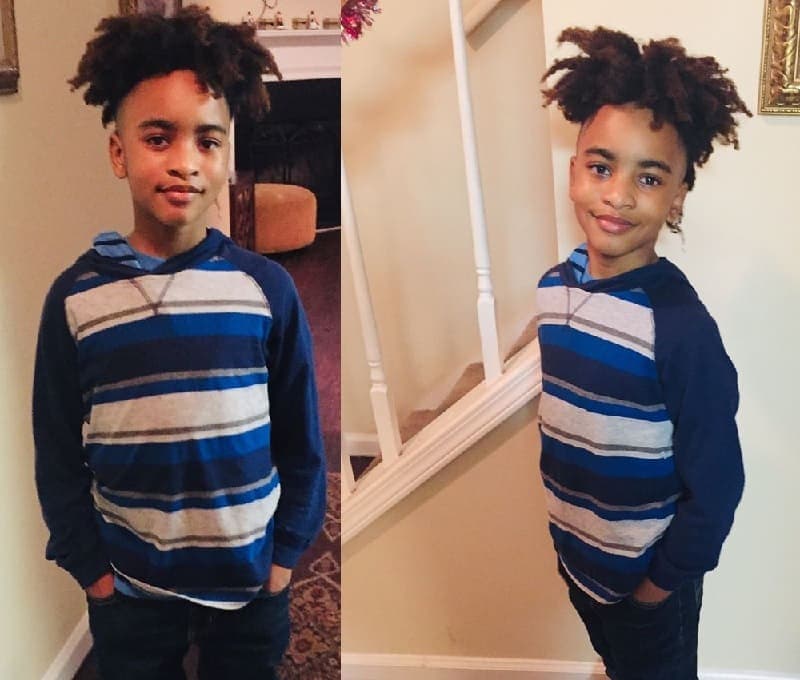 Fluffy curls on the top of the head add interest and body without a lot of work.
This is a great option for boys who want their curly hair off of their neck, as the bare neck and fade on the sides will help them to stay cool during the summer. The curls have a lot of movement on their own.
22. Curly Top with a High Fade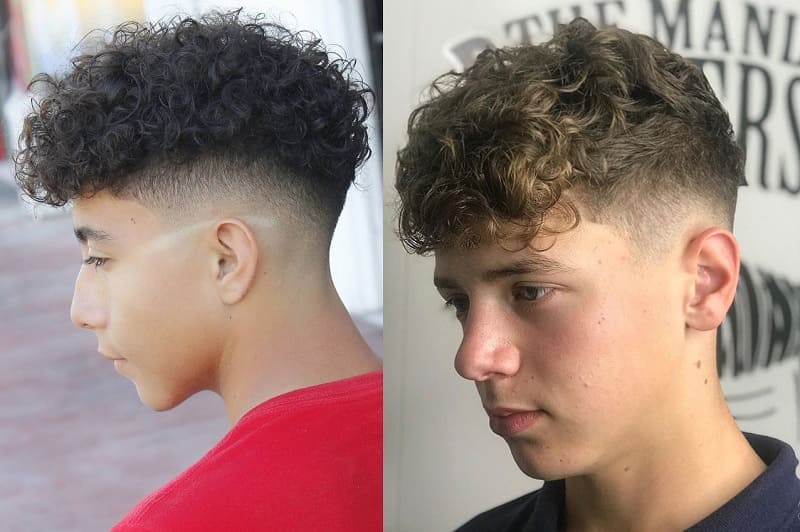 A high fade that reaches above the ear will really help to make the curls on the top of the head pop and will show off their movement and body.
This is a great option, no matter the color of the hair or how thick and curly the hair is. Any curls will be clearly defined with this fade.
23. Allowed to Be Free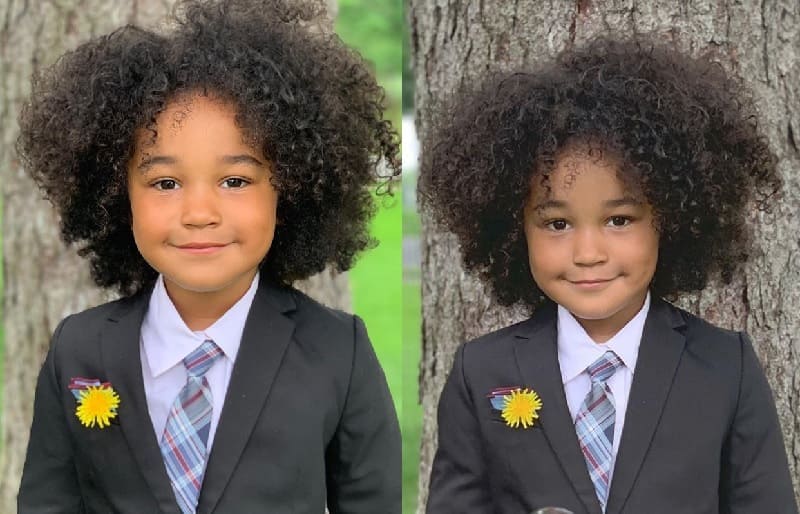 There's no reason why boys who have curly hair have to control their curls. Allowing them to be free makes this style much easier to take care of and adds movement and body to the look.
It's ideal for free-spirited boys who are constantly on the go and want a look that is as unique as they are.
24. Long and Natural Ringlets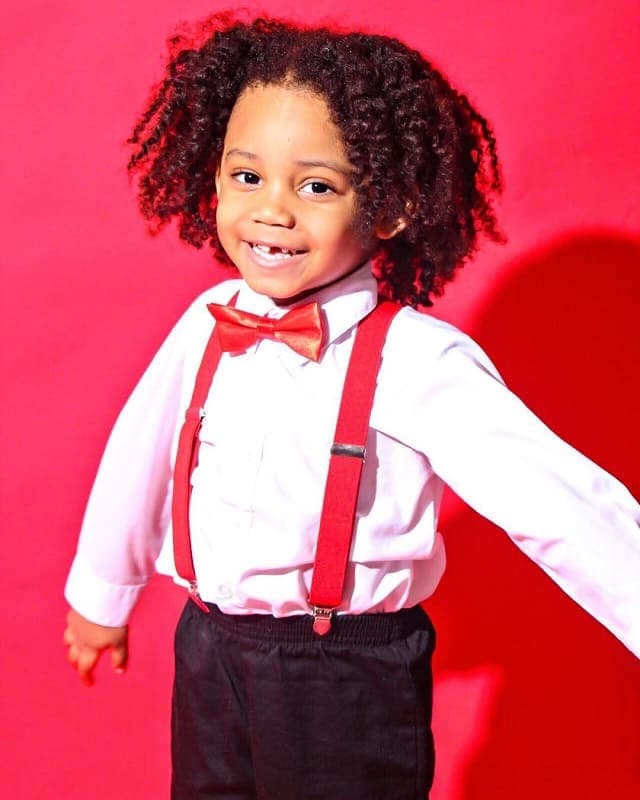 Natural ringlets look amazing when they are allowed to grow out and hang down by the face. Keeping them pushed off of the forehead allows boys to easily see and will prevent them from becoming frustrated when they are playing or learning at school.
This is a great curly hairstyle for boys of all ages, regardless of how tight their ringlets are.
Latest Hard Part Hairstyles for Boys
25. Shorter with a Fade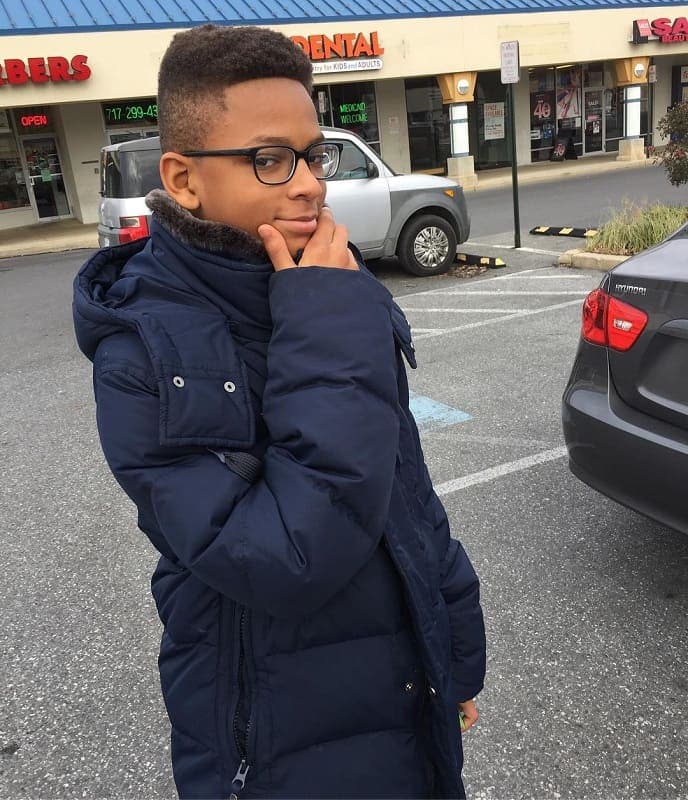 Shorter curls are easily contained when they are cut to only be on the top of the head. A great fade that extends up and over the ear helps to define the top of the head even more and creates a great juxtaposition.
This hairstyle is ideal for boys with curls who don't want to have to fight with their curls and want a simple style.
26. Clearly Defined Twists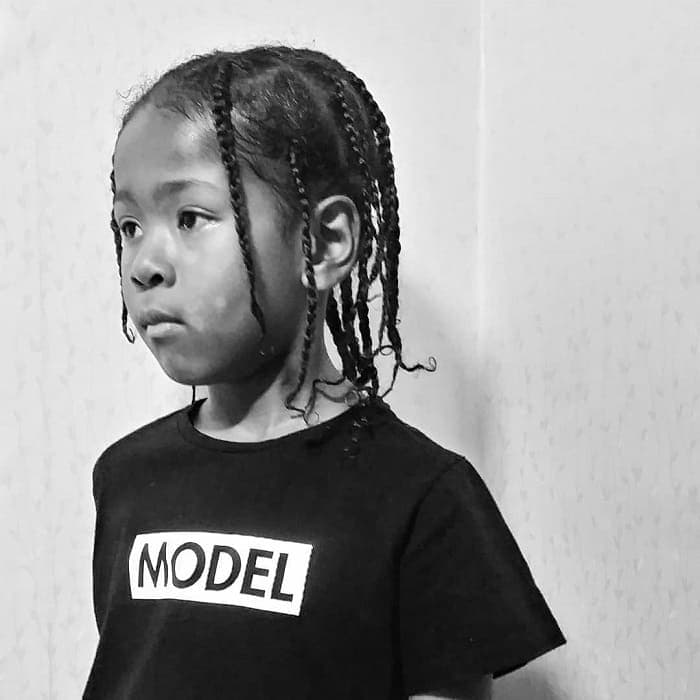 Twists are a perfect way to contain curly hair without a lot of work. These longer twists capture curly hair and hold it in place so that it won't have to be brushed or dealt with on a daily basis.
They are easy to form and easy to wash, making them great for any boy on the go.
27. Loose and Fluffy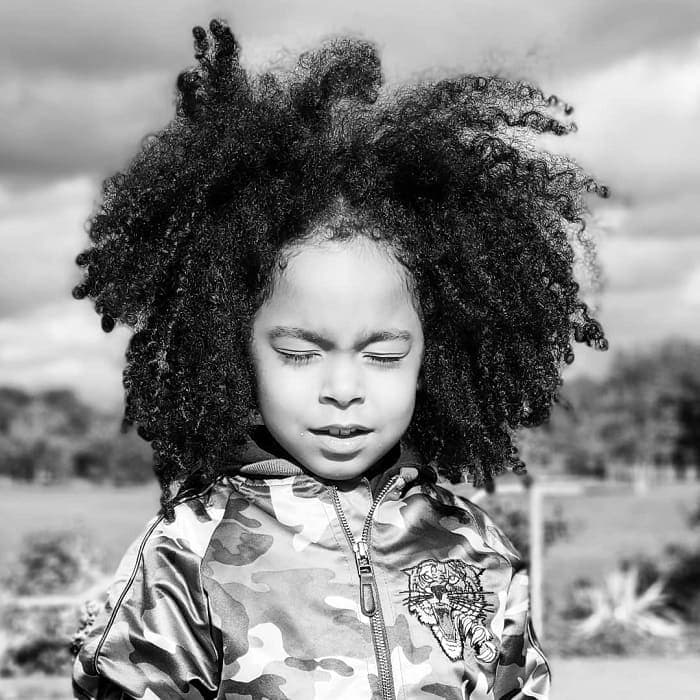 Loose and fluffy curls have a ton of body and are naturally stunning, so there is no reason why they need to be tamed.
Allowing these curls to be free and to add volume to the hair results in an ethereal look that is perfect for any boy. This is a true celebration of curly hair for boys.
28. Curls on Top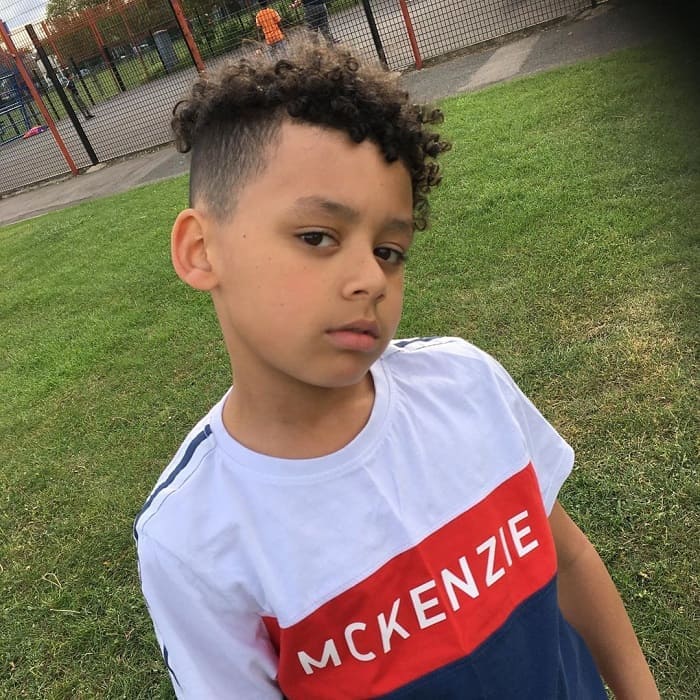 Keeping curls just on the top of the head makes it easy to take care of. These curls aren't cut so short that they lose their movement and volume, which means that they are still interesting and fun to look at.
The shorter sides help to define the top of the head and draw more attention to the curls.
29. Left in the Face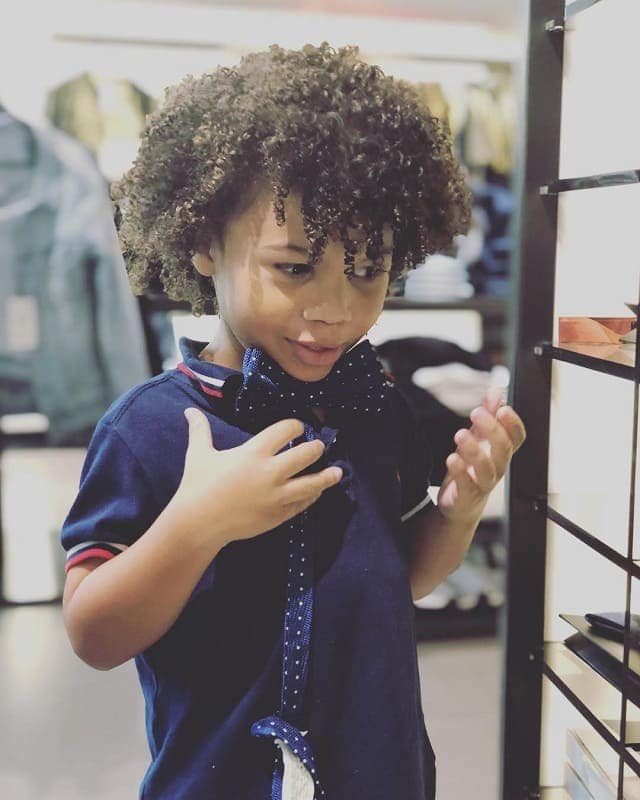 Curls don't have to be pushed out of the face to look great, like this cute curly haircut for boys shows.
It's a great option for younger children and allows the beauty and movement of curls and ringlets to really pop. The shorter bangs don't get in the eyes but create a fun and free look that is very appealing.
Classic Comb Over Hairstyles for Boys
30. Curls with a Skin Fade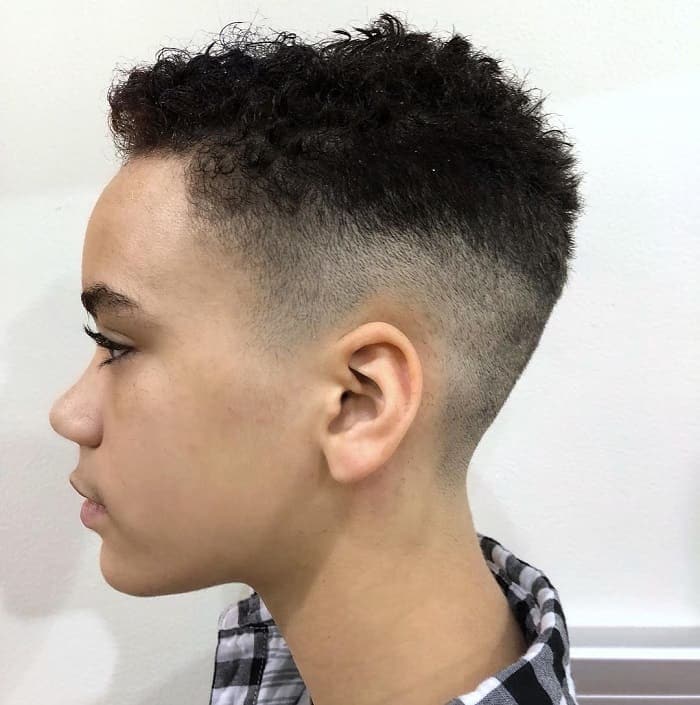 A skin fade is a great way to really contrast with curls on the top of the head.
This is a great hairstyle for boy's curly hair who don't have highly defined curls and are looking for something that will add extra interest to their cut. The curls can be defined with a little product or left on their own.
These 30 boy's curly hairstyles are all great options that boys will want to consider when deciding how to wear their hair. They all manage to show off the beauty and movement of curly hair without being too difficult to take care of.