Shaved hairstyles for girls are fun, crazy and truly badass. They help you show the world the real bold and confident person that you are. The shaved hair is not only easier to manage but also easier to impress others. You can feel the freedom and liberty that you desire and state your unwavering beliefs with the help of some amazingly styled shaved hair.
Amazing Shaved Hairstyles for Girls
Well, if you love girls shaved hairstyles and are looking for some cool styles then you are in the right place. Here are 15 impressive and bold shaved hairstyles that you can go for.
1. Shaved Sides with Twisted Locs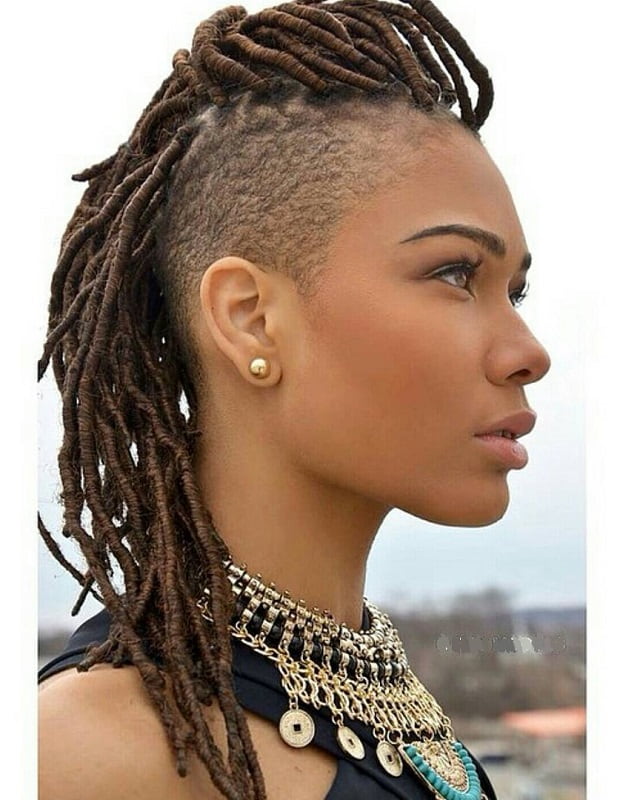 This is a natural and easygoing hairstyle where the sides are shaved off to give an intense look. However, the twisted faux locs balance it out and the overall look is quite non-intimidating. The locs are medium length and are arranged in a freestyle which helps you look modern and chic.
2. Triangular Shaved Pink Hair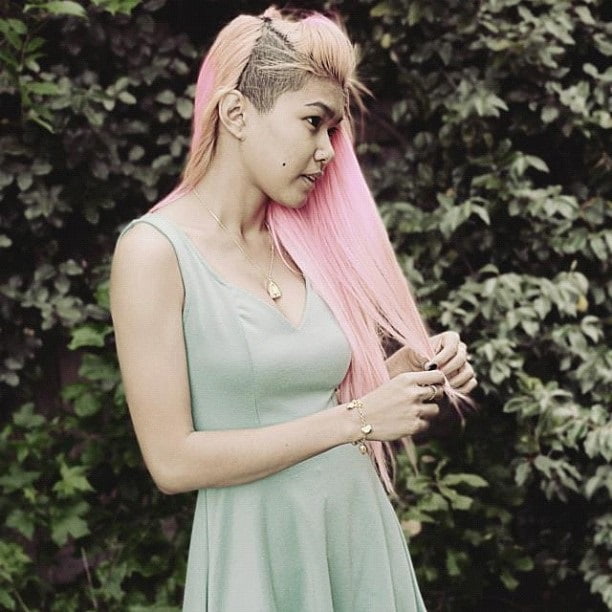 This is a very feminine shaved hairstyle for girls who love to soft and delicate appearance. The hair is long and is died pink to make you feel pretty and look younger. The triangular shave is quite refreshing and stands in stark contrast with the long pink hair.
3. Shaved And Tattooed Hair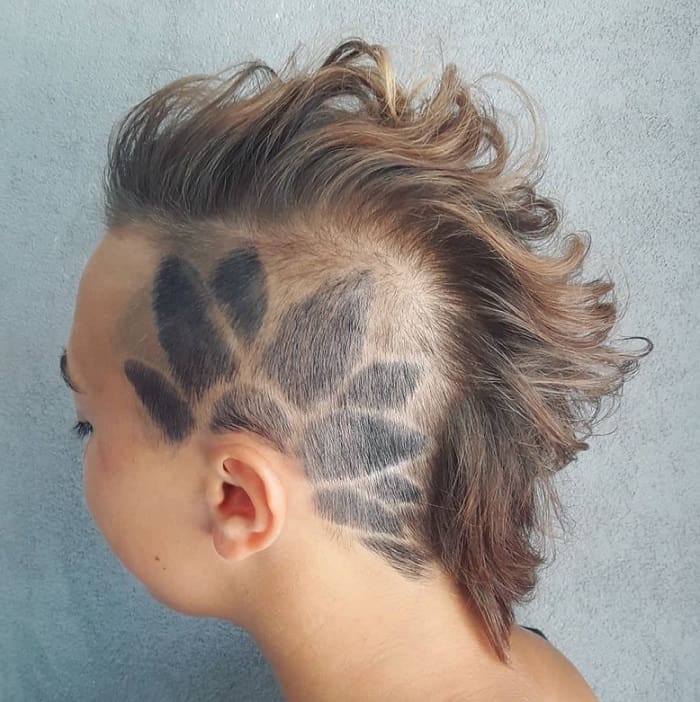 Punk fashion is all about looking cool and badass, isn't it? This wonderful hipster hairstyle comes with one side of the head shaved and tattooed in an impressive design. The short waves of the rest of the hair are swept to the other side giving it a classic edge.
4. Designed Shave with Updo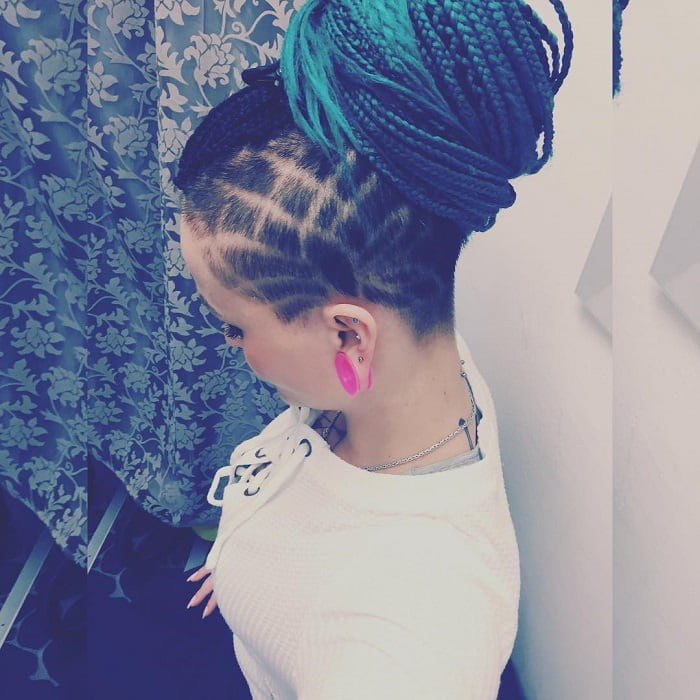 This is as good as intricate girls shaved hair designs can get. The box braids are dyed sea green and tied in an updo to take this trend of shaved hairstyling to a whole new level. It is a perfect blend of bold, sleek and sophisticated which you will be admired for wherever you go.
Charismatic Updos for Black Girls
5. Intense Punk Hairstyle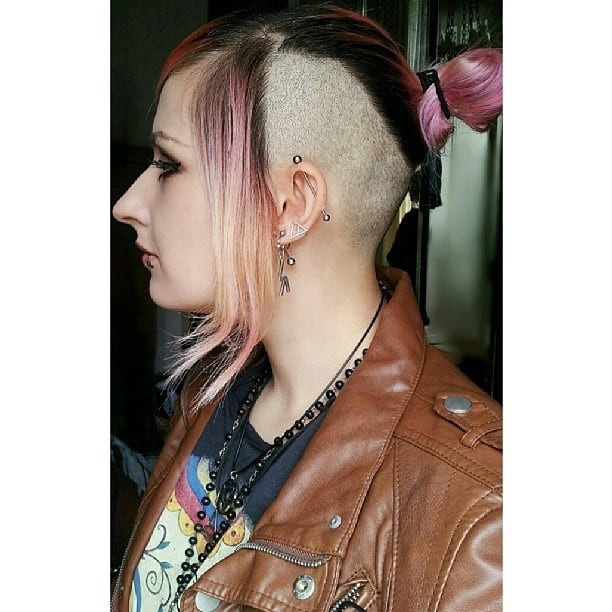 This one is for the true bold girls who are not scared off by any looks that people throw at them. The side hair is shaved off pretty neatly and the dyed hair is pulled into a half up bun. the hair at the front is left medium length and frames the face.
6. Sleek Pulled High Ponytail
If you are a girl who loves being simple and wants to keep a low profile even when you try a shaved hairstyle then this is the perfect look for you. The sides are shaved while the hair is pulled back and tied into a sleek ponytail.
7. Pompadour with Designed Shave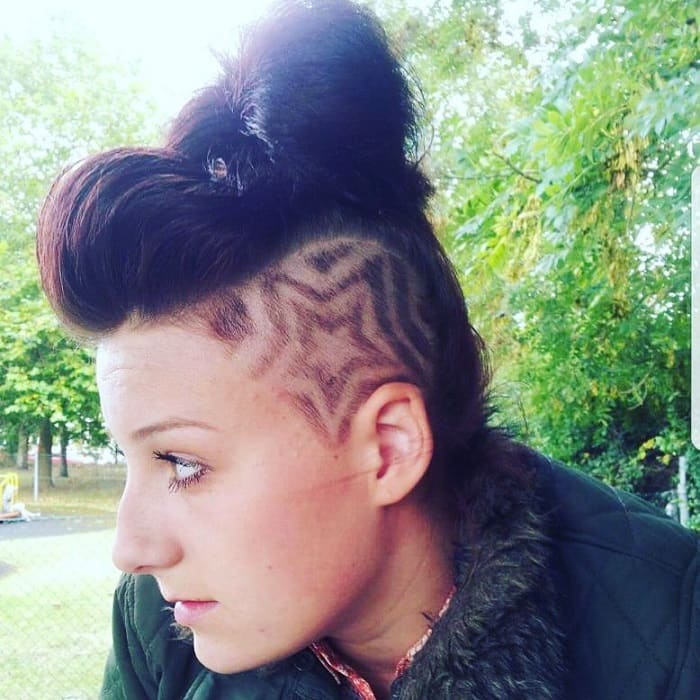 If you want to go for something chic and classy at the same time then this pompadour paired up with a bun at the top is just your thing. The sides are shaved with a lovely pattern in them which makes you look like the punk fashion queen that you are.
8. Grey Bob With Shaved Sides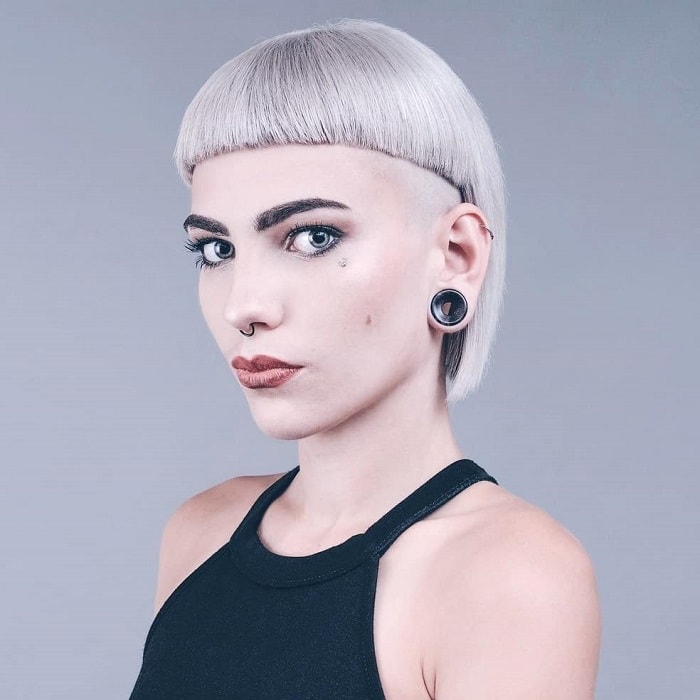 Bobs are an evergreen hairstyle but every season they come with new variations. You can show your creativity by going for this look as it has such a sleek and youthful feel around it. The grey bob is lovely and it gets even lovelier with the front sides of the head shaved.
9. Super Short Sleek Bob
If you are a fan of short and sleek hair then you should consider giving this girl's shaved hairstyle a try. One side of the head is neatly shaved while the short bob is swept to the other side. This makes you look sweet and young with just the right fun element to your hairstyle.
Classy Bob Haircuts for Black Girls
10. Purple Blue Shade Lob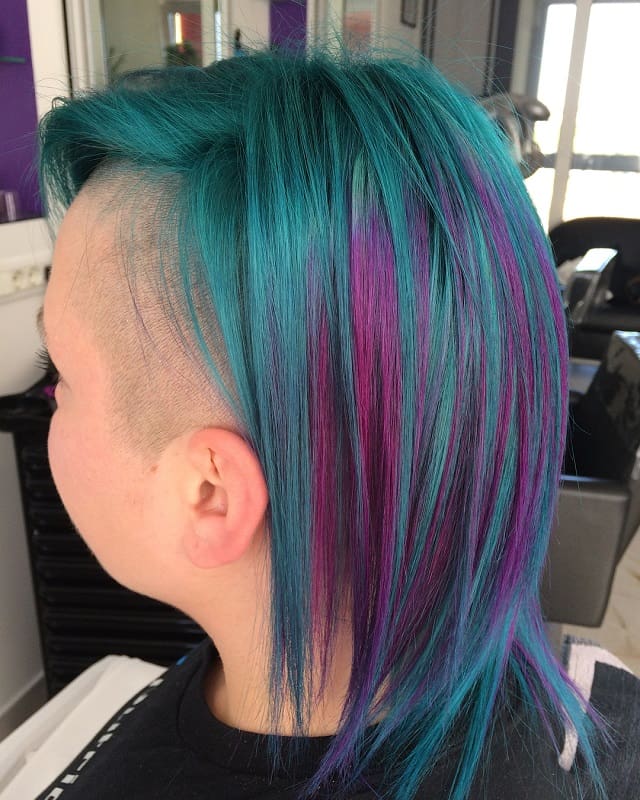 Why restrict to only shaving your hair when you can pair up your shaved hair with some exquisite hair dyes? This is the perfect example of such a pairing up as the lob is dyed in lovely shades of blue and purple while one of the sides of the head is shaved at the front.
11. A-Line Bob With Shaved Side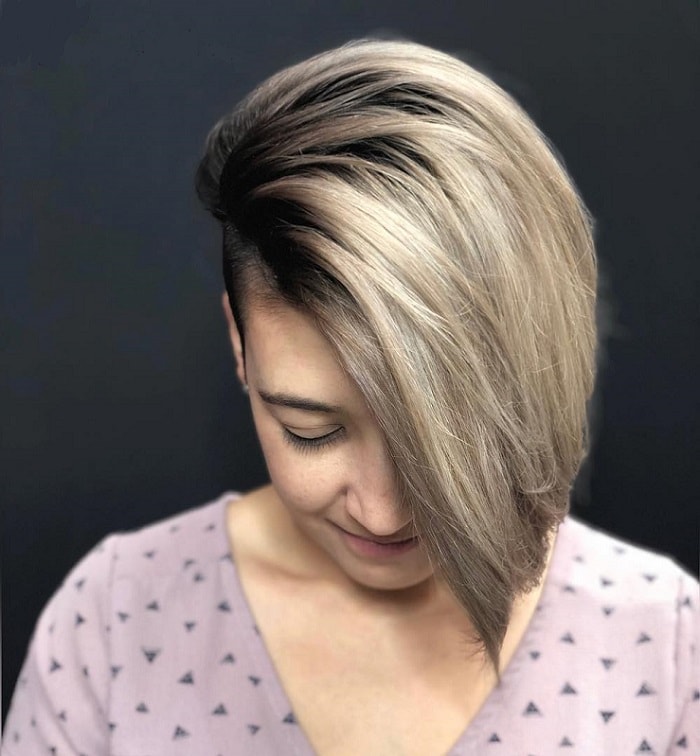 Who said that shaved haircuts for girls had to be all bold intense? You can have a lovely A-line bob which makes you look pretty and sweet as well as have a side of your head shaved. This is something that you can accomplish with this pretty hairstyle.
12. Messy Curls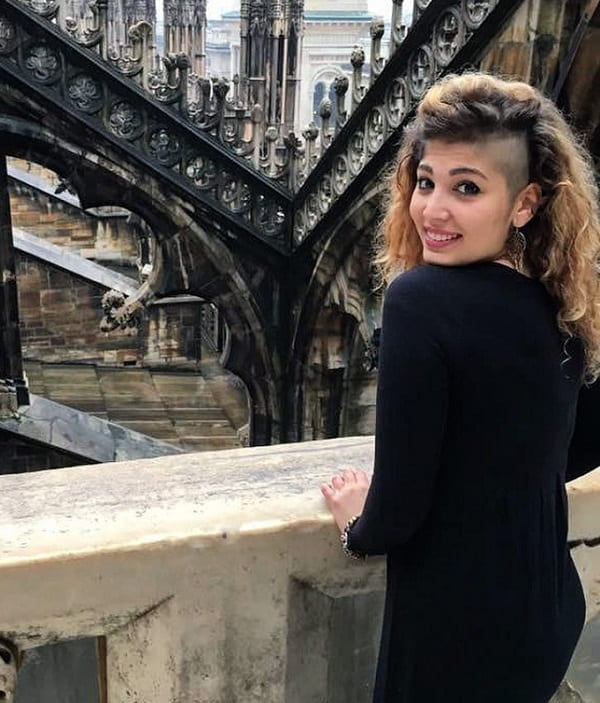 This girl with shaved hairstyle is the right one for you if you want to keep things natural and laidback. The messy curls fall about freely and help you feel relaxed and ever ready. The front of both sides of the head is shaved off and proportionate the hair well.
13. Bold And Shaved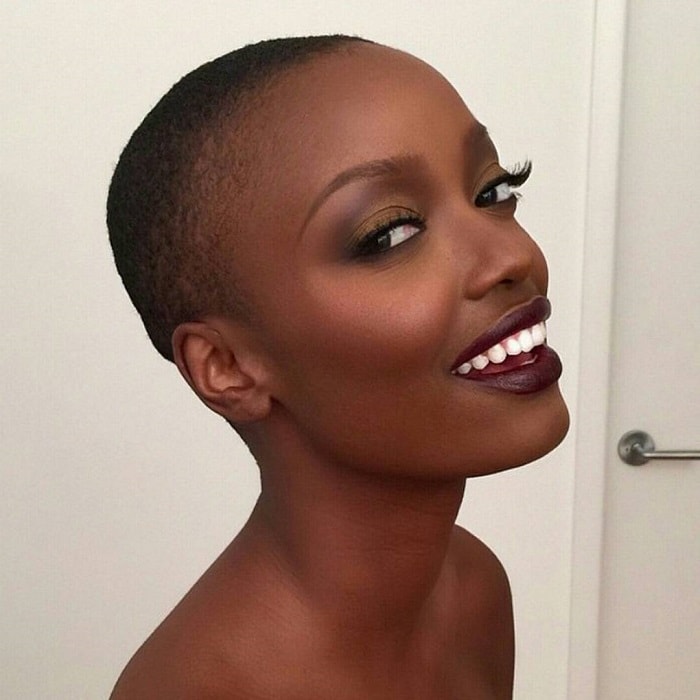 If you want to have all the fun by shaving your head completely then go ahead and do it. This shaved hair look on girls will make them look as beautiful and bold as they desire to. The trick is to keep your head high and smile wide to perfect the look.
14. Side Shaved Mohawk
This sleek and badass girls mohawk hairstyle is all you need to make a very powerful appearance this season. A side of the head is completely shaved while the rest of the hair is cropped short.
15. Undercut with A Ponytail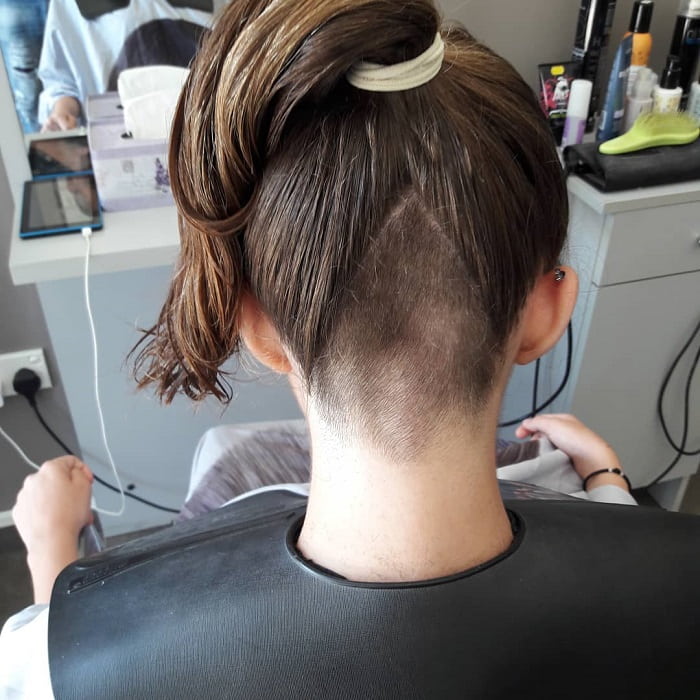 This subtle yet beautiful undercut is a nice way to go for shaved hair look for girls if you have nice medium length hair. You can tie your hair in a ponytail or even put it in a bun to put your undercut on a fuller display.
All of these girls shaved hairstyles are amazing in their own way. So, pick one which chooses your personality the most and has people admiring your hair wherever you go!