A fun trend that has been making waves recently is the black girls bob cut. When it comes to hairstyles for black girls, often times finding the best one that complements the hair texture can be daunting.
Fortunately, through many trial and error in the beauty of hair industry, there have been countless unique styles that suit kinky curls quite well. Don't think that just since your hair as a black girl has the tendency of extreme curls that you can't rock this look.
Bob Hairstyles for Black Girls
The following black girls bob hairstyles will give you a better insight on how to achieve the perfect short hairstyle with black girls curly hair type.
1. Braided Black Girl Bob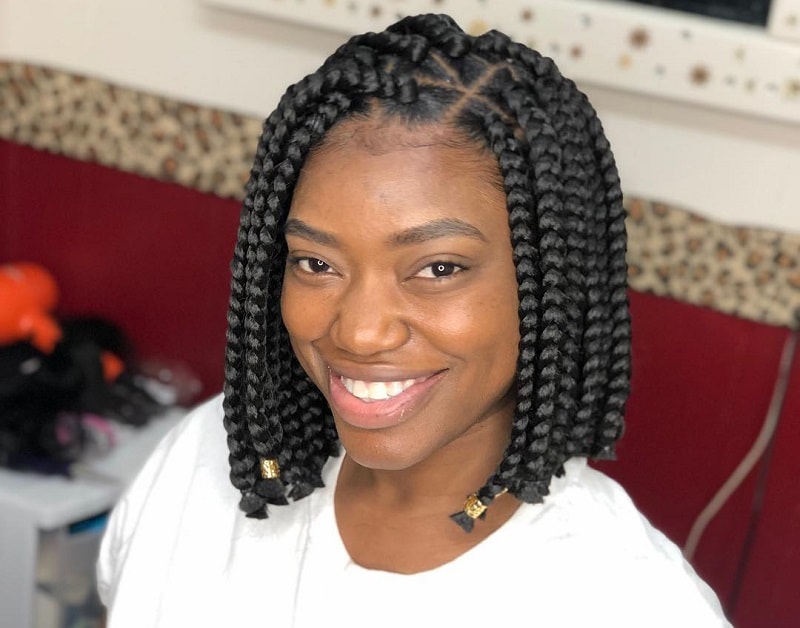 This unique black girls bob hairstyle puts two iconic styles together, the braids and the bob into one harmonious hair-do. If you want to achieve this look without a hairstylist, simply get your hair prepped in a braid and slowly trim the edges until you reach your desired length,
Flattering Braided Hairstyles for Little Girls
2. Asymmetrical Bob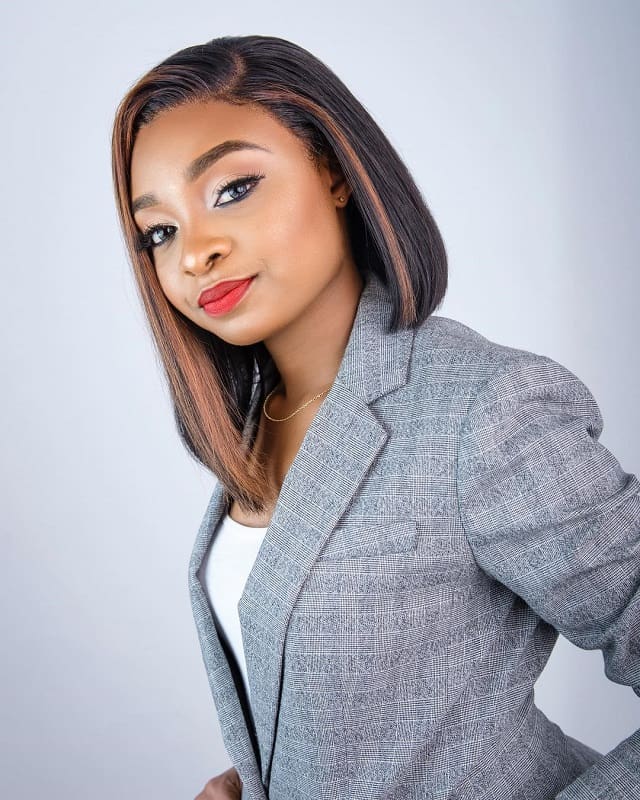 This black girls bob is classic and works on almost all face shapes. The only thing is that in order for it to turn out right, you must get it done at a good salon. If you want to have even more variation, consider adding side-swept bangs to the equation.
3. Blunt Bob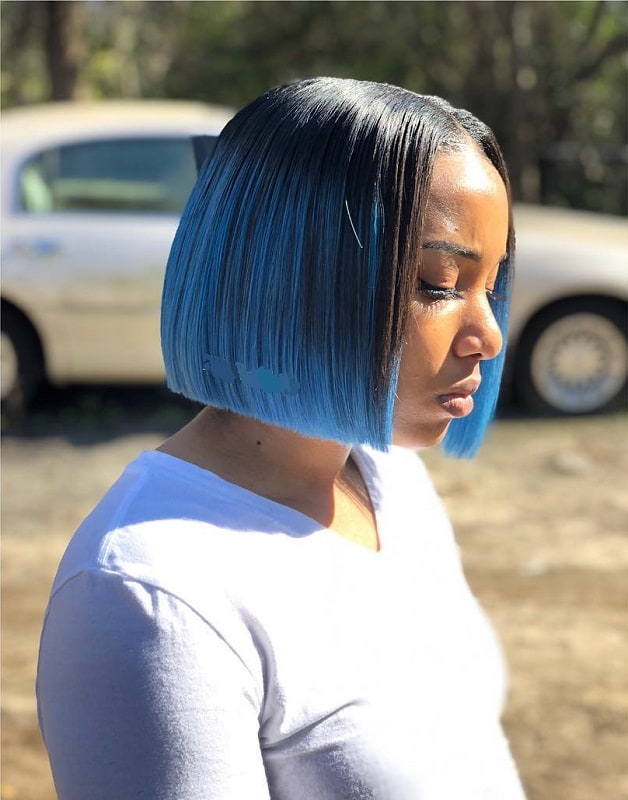 The blunt bob haircut for black girls is effortlessly beautiful while at the same time very easy to maintain. You can also even get this hairstyle yourself, just make sure to not cut too much too soon, as you want and gradually reach the desired length to avoid going too short. This bob is perfect for any black girl wanting to an easy to slick back hairstyle.
4. Wide Curly Bob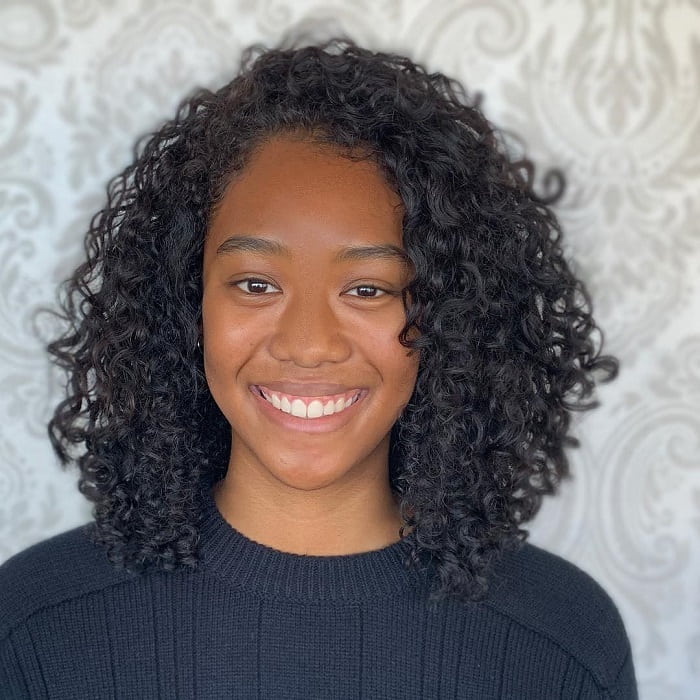 A bob cut for black girls with curly hair is always gorgeous when done correctly and looks beautiful on all face shapes. The best way to get the waves right is to put in the right product in. Also, make sure to set the curls with a quality setting spray.
5. Ombre Bob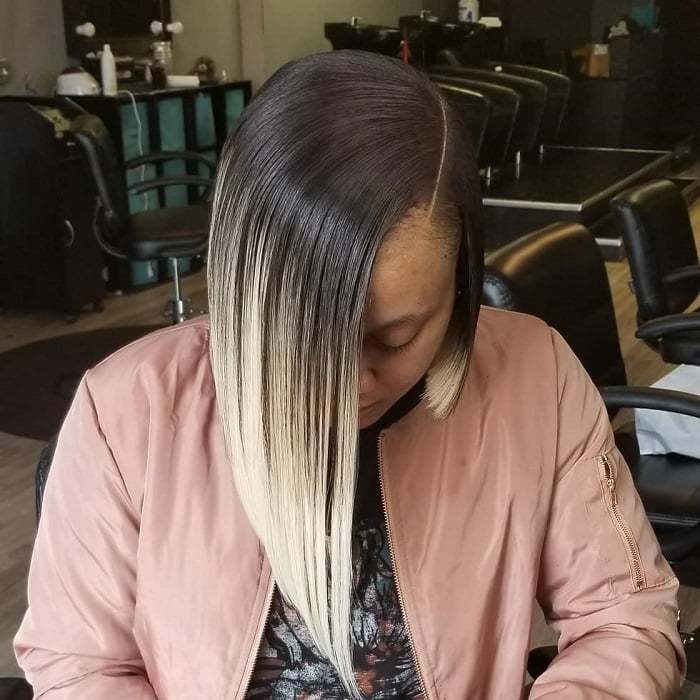 Perfect for Spring and Summertime, the ombre bob haircut will lighten and soften your overall look. Blonde ombre and auburn red colors are definitely complementary to darker skin tones and are very easy to pull off.
6. Fringe Banged Bob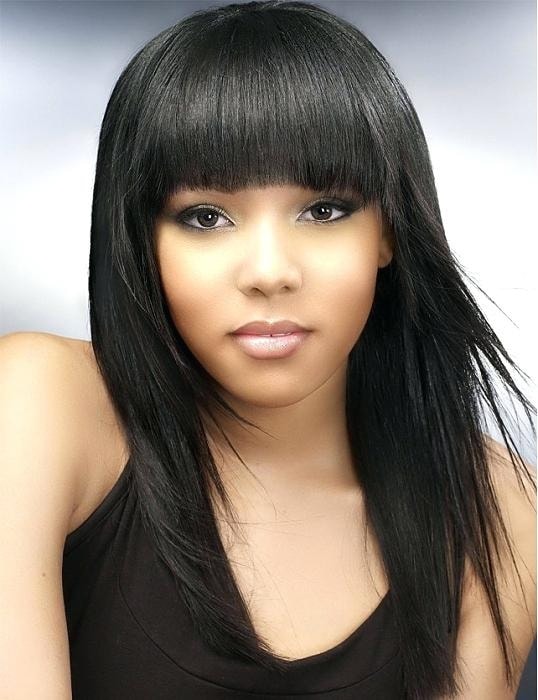 It takes a specific face shape to work this bob cut, but if your face can suit it, you will never cease to turn heads when you walk in a room. The fringe bang bob cut, in general, looks great on black girls with a strong jawline, as it accentuates the face shape.
Gorgeous Toddler Girls Haircuts with Bangs
7. Layered Bob
This bob cut for black girls creates a ton of great volume to your hair. Perfect for achieving the sophisticated look, this haircut will make any African American girl look and feel her best with ease.
8. Rounded Bob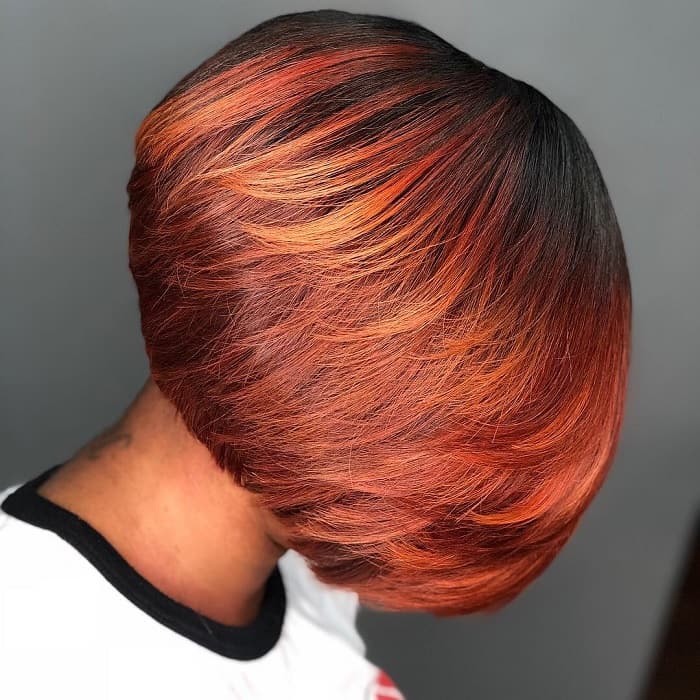 For more round shaped faces, this bob cut is definitely for you. The sharp edges in this black girl's bob hairstyle softens and elongates the face. This hair cut will also work well with color added as well.
9. Long Bob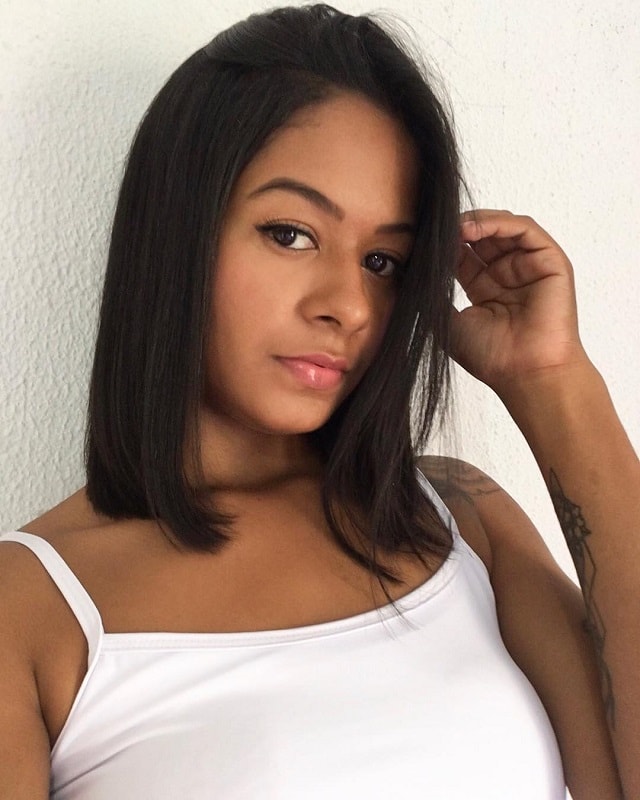 If you're not quite ready to chop off all your hair, you can still have a bob haircut for black girls with extra length. This is definitely a great hairstyle to find out if you want to commit to full bob cut, and if not it's still a wonderful cut in general.
10. Beach Wave Bob Cut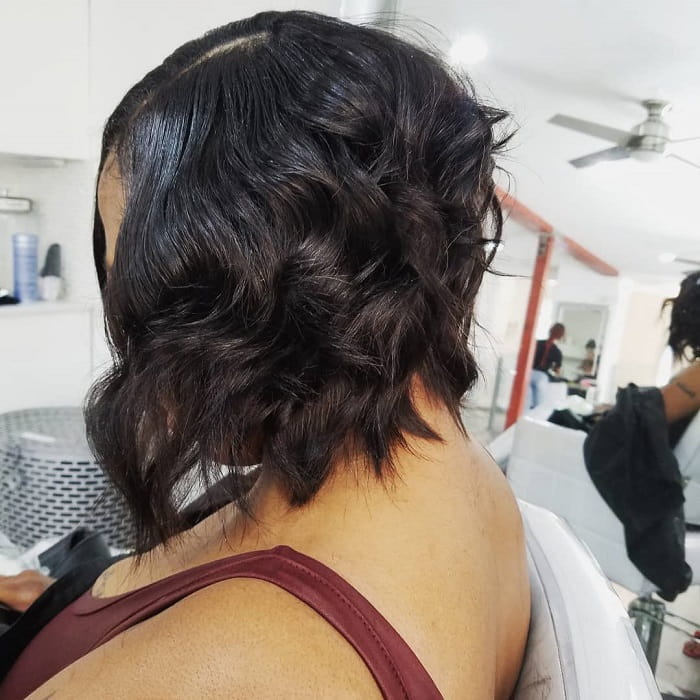 This is definitely the epitome of what a messy hair day should look like, as it gives off the effortlessly cute vibe. When it comes to any waves or curls, the key is to apply the right product to achieve the perfect amount of wave.
11. 50's Bob Cut
The timeless styles of the '50s will always find a way to make it back into mainstream trends. For any special event, rocking this black girls bob hairstyle will turn all the heads without having to exert any effort. The pinned and clean look of this hairstyle makes any face look absolutely gorgeous as it frames the face very well.
Stunning Bun Hairstyles for Little Black Girls
12. Feathered Bob
This black girl's bob always looks amazing for its texture when you take a closer look. Although it definitely takes time to achieve the perfect feather appearance, the final result makes the effort well worth it. Achieving this hairstyle can easily be done with lots of hairsprays and a really good comb.
13. Kinky Bob Cut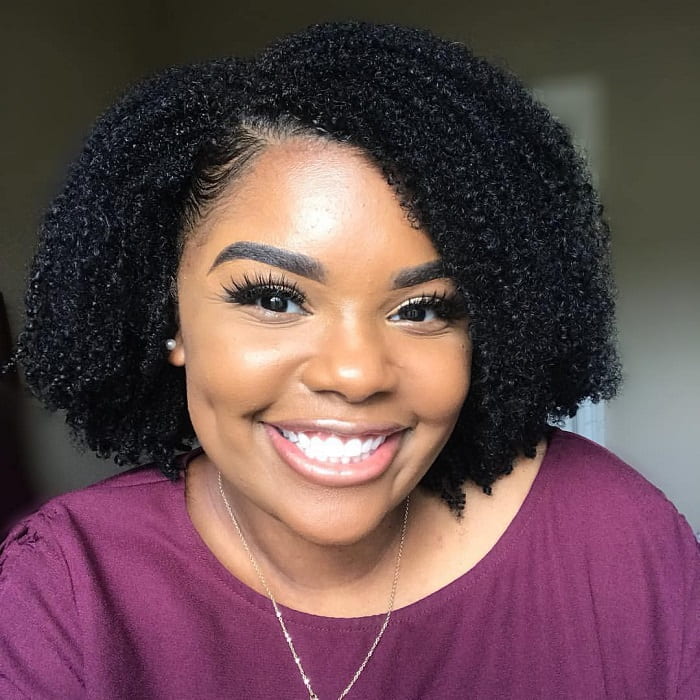 The kinky bob haircut for black girls will always be in style, and a wonderful way to showcase your gorgeous hair's natural texture. You can achieve this hairstyle quite easily, you will just have to use a great curl tamer so that they are easily moved to the look that you want.
Once the desired style is achieved, try to use a mild hairspray, but not too harsh, as they can wind up looking stiff.
14. Pixie Bob Cut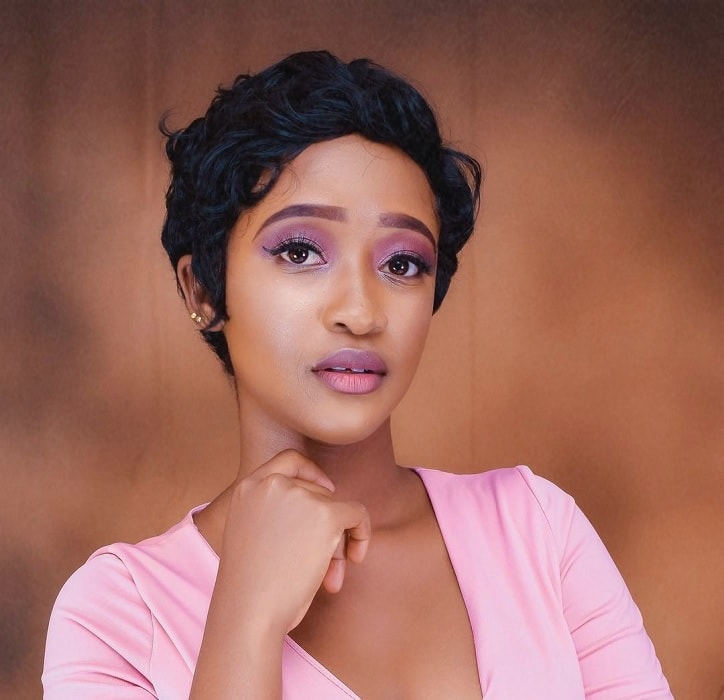 The most popular bob cut the pixie is definitely the essence of what a bob cut looks like. Although it can feel like a commit to cut that much hair, it definitely feels worth it to reap the benefits of not having to attend to so much hair.
Just make sure that the tapering in the back is not too short, because when the strands get curly they can make the space of hair look bald.
Adorable Short Haircuts for Little Girls
15. Half Shaved Bob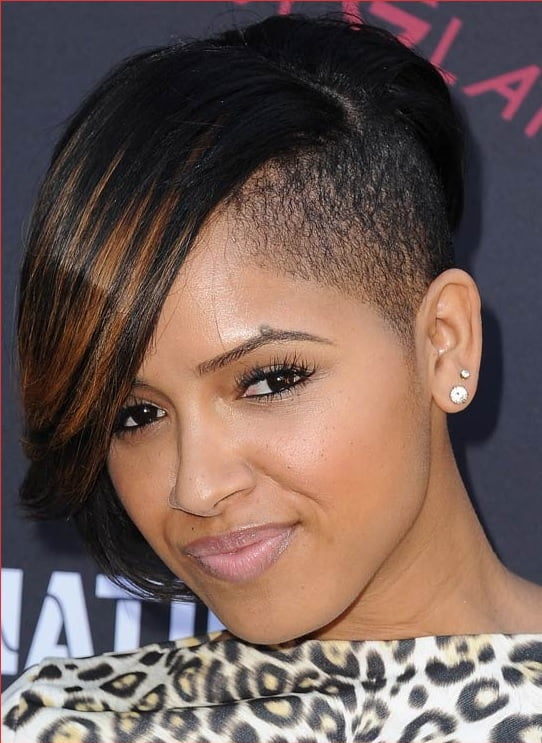 The half shaved haircut definitely takes a lot of grit to pull off but if you're the type of confident girl who can, then this black girls bob is for you. Rihanna pulled this hairstyle off tremendously well, and the trick is to not shave off too much but just enough to achieve that edgy effect.
More Black Girl Bob Hairstyles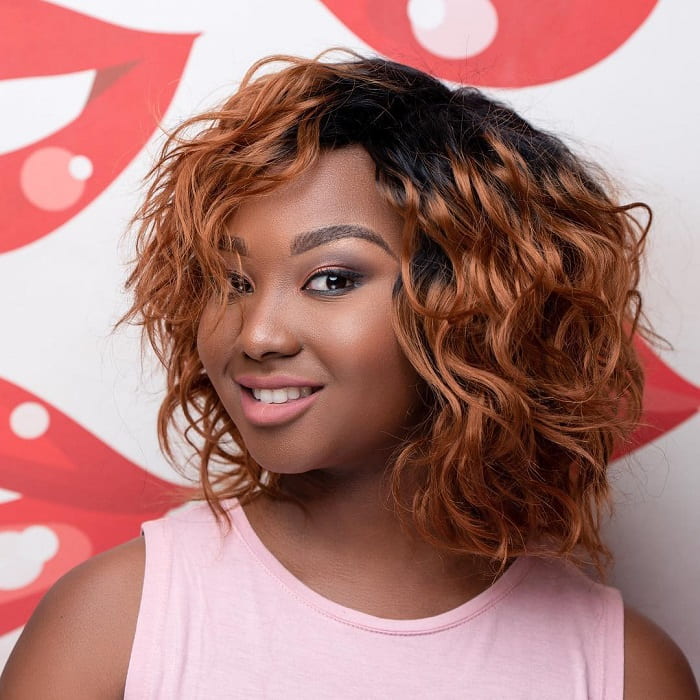 Whether you're going for a sophisticated, simple, or sleek look, trying out one of the black girls bob hairstyles above will certainly be in your best interest. Your hair can really crown and frame your beauty, so never settle for anything less than perfection.
Try to figure out what types of hair-dos will complement your hair shape and highlight your facial features. Once you know what style to go for, make sure to get it done by the right hair stylist and at the best salon in your area.