These sayings encompass are great becoming a mom for the first time quotes and will encourage any new mother. They describe the ups and downs of pregnancy and experiencing parenthood for the first time. Some will get a laugh, others will bring tears, but they'll all produce a warm smile.
Lovely Quotes about First Time Mom
Check out below some beautiful "first-time mom quotes"  of the famous people:
1. "You Are the Closest I Will Ever Come to Magic." -Suzanne Finnamore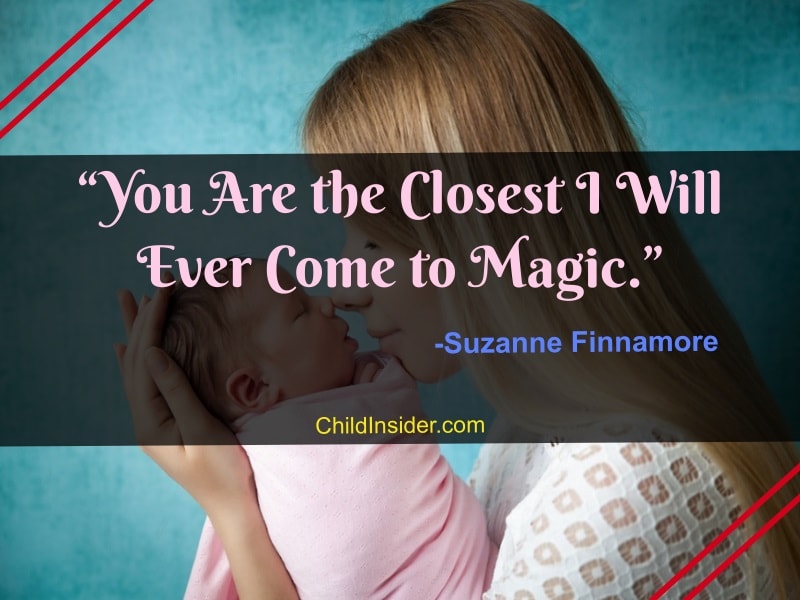 Author Suzanne Finnamore gets the credit for this touching example of motherly wonder.
2. "Motherhood Changes Everything." -Henley Vazquez
Have truer words ever been spoken?
3. "A Baby Will Make Love Stronger, Days Shorter, Nights Longer, Bankroll Smaller, Home Happier, Clothes Shabbier, the Past Forgotten, and the Future Worth Living for." -Anonymous
What could sum up the roller coaster of having a baby for the first time more than this statement? With everything that a mother may lose, she gains so much more every time she looks in her baby's eyes.
4. "A Baby Fills a Place in Your Heart That You Never Knew Was Empty." -Anonymous
As scary as pregnancy and labor may be, it seems that every mom forgets about it once they hold that new baby in their arms. It's like they feel complete without even realizing they were missing something in the first place.
Baby Kicking Memes for Moms with Active Babies
5. "Loving a Baby Is a Circular Business, a Kind of Feedback Loop. The More You Give, the More You Get, and the More You Get, the More You Feel Like Giving." -Penelope Leach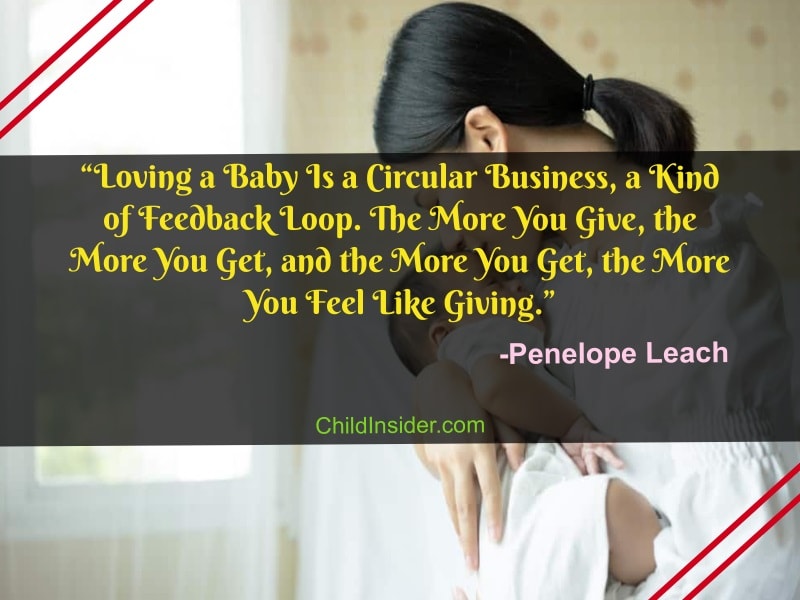 Sometimes first-time mom quotes and sayings are right on point. Psychologist Penelope Leach got it right with this one.
6. "I Know How to Do Anything – I'm a Mom." -Roseanne Barr
If there is one thing that motherhood provides, it's a renewed sense of confidence. Carrying a baby for nine months, delivering it, and watching it grow produces a different kind of self-esteem and assurance that women can't get anywhere else.
7. "Feeling Fat Lasts Nine Months, But the Joy of Becoming a Mom Lasts Forever." -Nikki Dalton
As much as pregnant women complain about feeling huge, the truth is that they're powerhouses for carrying and sustaining life. There's no greater superpower than that!
8. "Think of Stretch Marks as Pregnancy Service Stripes." -Joyce Armor
The body goes through so many changes when a woman is pregnant. Amazingly, it knows just what to do to care for a growing baby. Those stretch marks are like tiger stripes that show off a woman's strength.
9. "No Animal Is So Inexhaustible as an Excited Infant." -Amy Leslie
This might explain why parents don't get any sleep.
10. "It's a Great Thing About Being Pregnant, You Don't Need Excuses to Pee or Eat." -Angelina Jolie
Always looking on the bright side, actress Angelina Jolie reminds expectant mothers to milk pregnancy for all it's worth.
11. "Even When Freshly Washed and Relieved of All Obvious Confections, Children Tend to Be Sticky." -Fran Lebowitz
This is one of the best first-time mom quotes because it's unabashedly real. Thanks, Fran Lebowitz.
12. "That First Pregnancy Is a Long Sea Journey to a Country Where You Don't Know the Language, Where Land Is in Sight for Such a Long Time That After a While, it's Just the Horizon – And Then One Day Birds Wheel Over That Dark Shape and it's Suddenly Close, and All You Can Do Is Hope Like Hell That You've Had the Right Shots." -Emily Perkins
This lengthy becoming a mom for the first time quote provides great imagery for what first-time mothers must go through during pregnancy. A lot of waiting and a lot of hope, but lots of joy at the end.
13. "You Will Always Be Your Child's Favorite Toy." -Vicki Lansky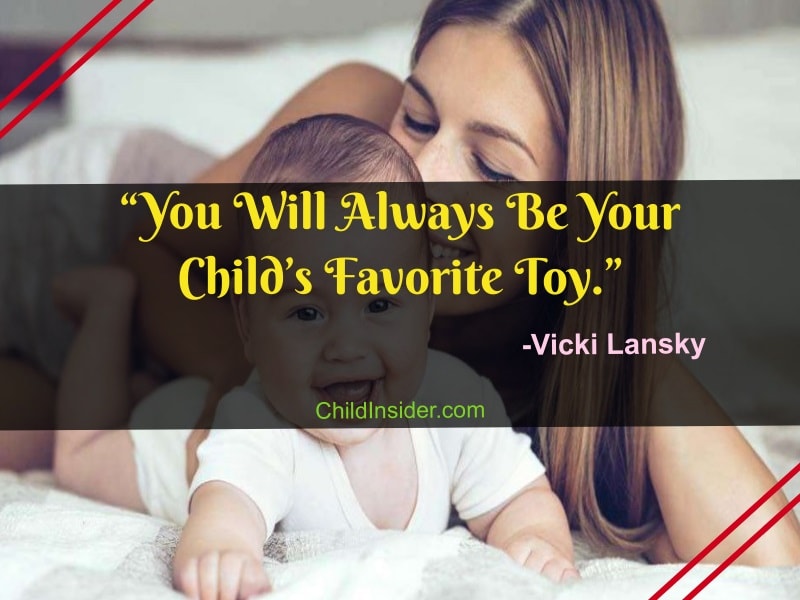 Ever try to smile at a baby, but just can't get the same smile that he gives to his mama? Yeah, motherhood is like that.
14. "You Never Understand Life Until it Grows Inside of You." -Sandra Chami Kassis
Sometimes it feels like mothers are in this club that has secret information about the universe, and anyone outside of that club just won't understand.
15. "When My Kids Become Wild and Unruly, I Use a Nice, Safe Playpen. When They're Finished, I Climb Out." -Erma Bombeck
If only moms could get away with this! There are times when they just want to curl up under the bed and be forgotten, but caring for a baby is such a rewarding experience.
Quotes to Remember When Children Breaks Your Heart
16. "The Most Important Thing She'd Learned Over the Years Was That There Was No Way to Be a Perfect Mother and a Million Ways to Be a Good One." -Jill Churchill
It's about progress, not perfection.
17. "Ma-Ma Does Everything for the Baby, Who Responds by Saying Da-Da First." -Mignon McLaughlin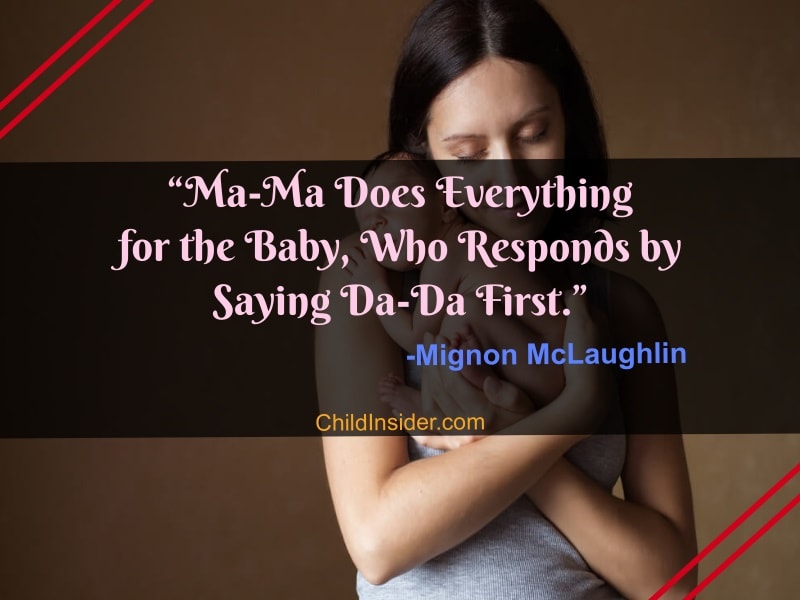 It's kind of a true saying for a new mom.
18. "It Sometimes Happens, Even in the Best of Families, That a Baby Is Born. This is Not Necessarily Cause for Alarm. The Important Thing Is to Keep Your Wits About You and Borrow Some Money." -Elinor Goulding Smith
This might be the best advice ever.
19. "Parenthood: That State of Being Better Chaperoned Than You Were Before Marriage." -Marcelene Cox
The baby is always watching!
20. "A Sleeping Baby Is the New Happy Hour." -Anonymous
Silence is golden.
21. "Whenever You Feel Like You Are Failing, Look in the Eyes of Your Child and Know Your Value." -Anonymous
Excellent advice. A baby will never make a mother feel less-than.
22. "Caffeine Is the Foundation of My Food Pyramid." -Anonymous
For those who thought that working full time was a challenge, motherhood has another thing coming for ya.
23. "I Used to Wonder Why My Mom Never Got Sick When I Was Little. Now I Know She Did Get Sick. She Just Didn't Have Time for That Shit." -Anonymous
Plus, being a mom gives women superpowers, so a head cold isn't going to stop them.
24. "Just When You Think You Know Love, Something Little Comes Along to Remind You Just How Big it Really Is." -Anonymous
Motherhood ascends women to the super-bonus level of love.
25. "To the World, You Are a Mother, But to Your Family, You Are the World." -Anonymous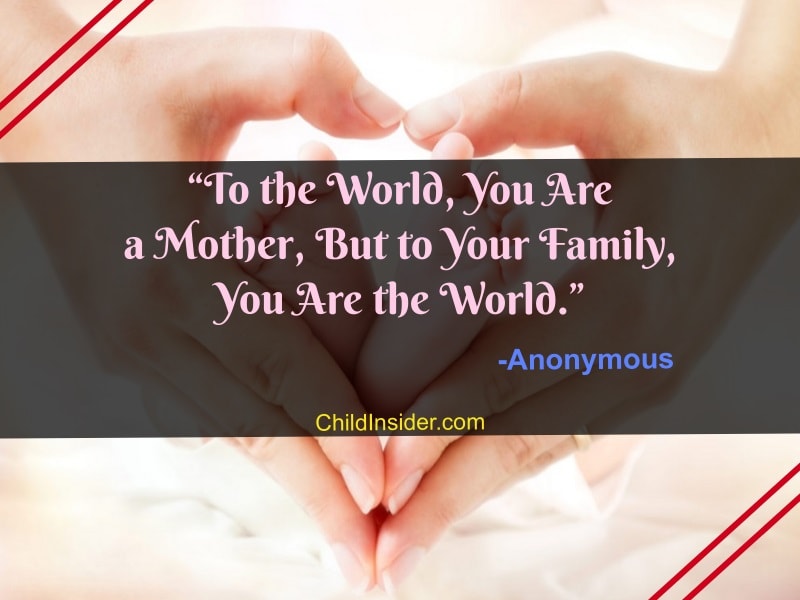 Even when children become adults, mom is always number 1.
Becoming a mother is a blessing. Share these lovely first time mom quotes with the soon to be new moms around you to cheer them up!