Words of encouragement are very important for a sick child when they are feeling under the weather. Of course, medications are important too, but children can always do with extra support from their family members and close ones.
We understand the importance of encouragement for a sick child, so we have compiled a list of them for you to refer to below. When a sick child gets tired and weak, you can share these quotes with them to help them get through their sickness!
Words of Encouragement for Sick Child
Let them know how strong they are, and tell them that they will be getting over the sickness in no time. Remind them of the good times and encourage them to continue taking good care of themselves – that's how they can recover soon!
Teach them that the medicine may be bitter, but that is the key that will shorten the duration in which they are sick to its bare minimum. In any case, these courageous words and quotes for the sick child should help to lighten your duty a little!
Here's what we recommend: Print out the little cards that we have made for you below every word of encouragement for sick child below, and read it all out loud for your child!
You can also arrange the printed cards below into a tiny booklet, and let your child read it when he or she is feeling down while they are still sick. In any case, do give the words of encouragement for sick child below a read, and find the most suitable ones for your sick child today!
1. Keep your mind strong and your body will follow through. Get well soon!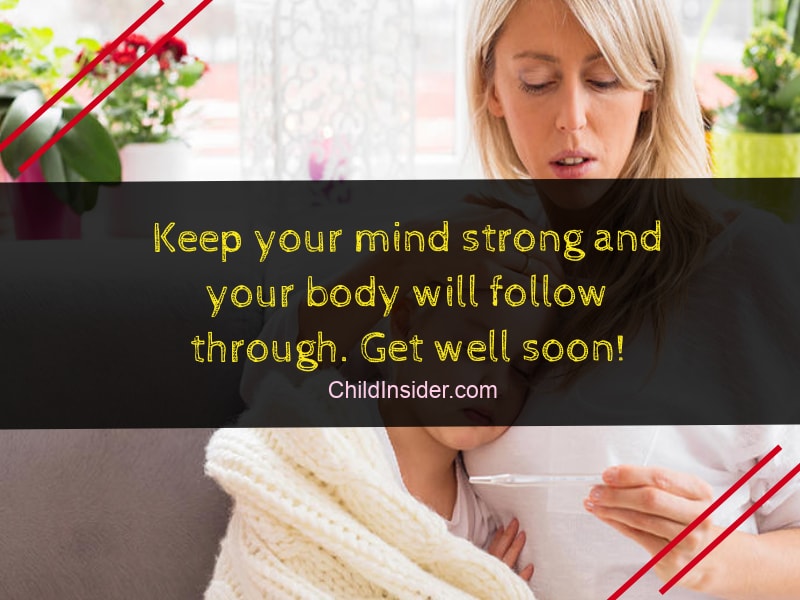 2. I know you are not feeling well, but I'll be here to help you get better. Stay strong!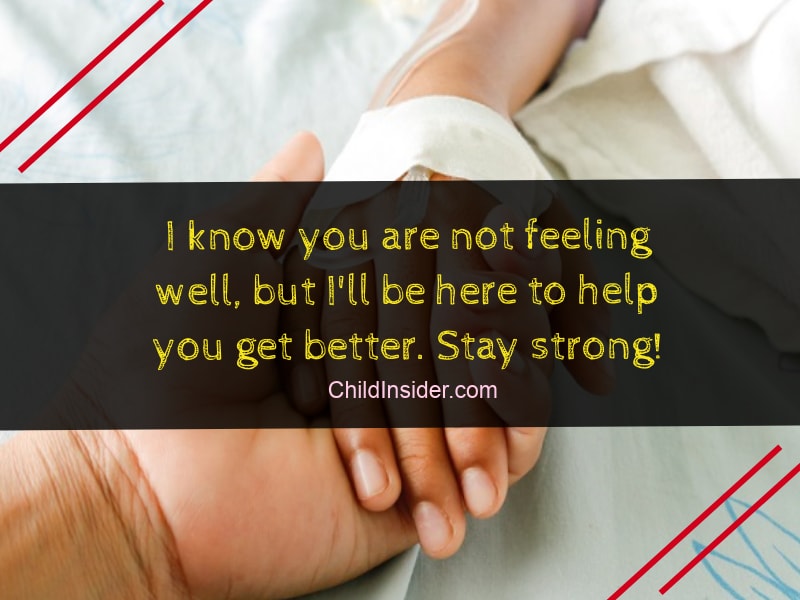 3. You are stronger than you think. You can fight this!
4. It's sad that you're sick. Recover fast so that we can play in the park again!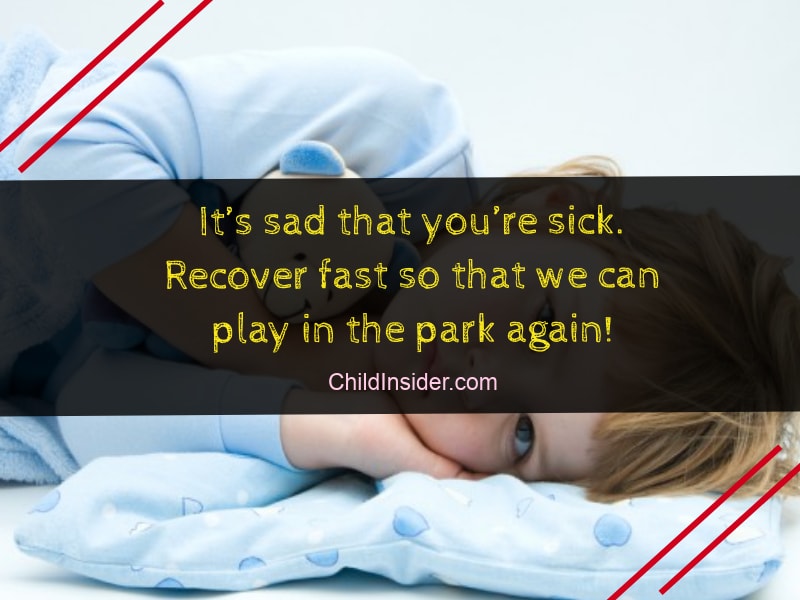 5. I'm so proud of how brave you are in fighting this battle. Get well soon, dear child.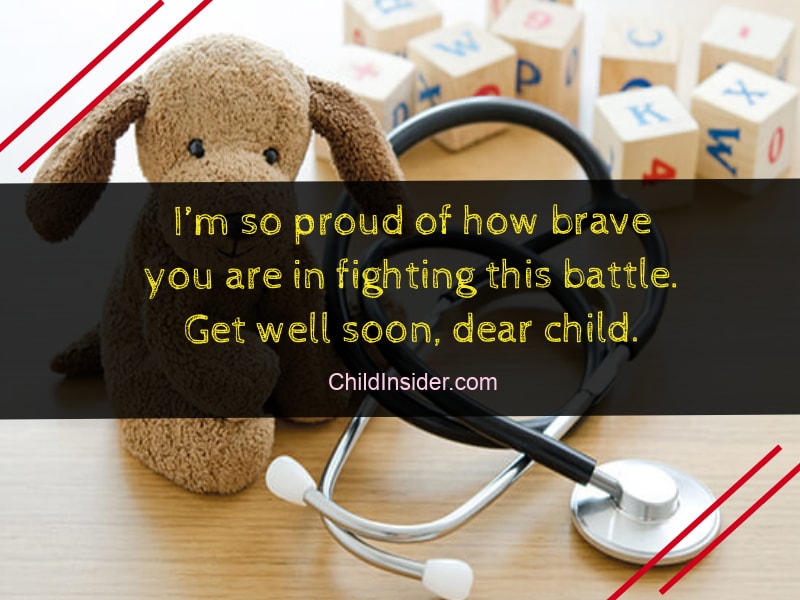 6. Soon, you will be playing like how you used to. We wish you a speedy recovery!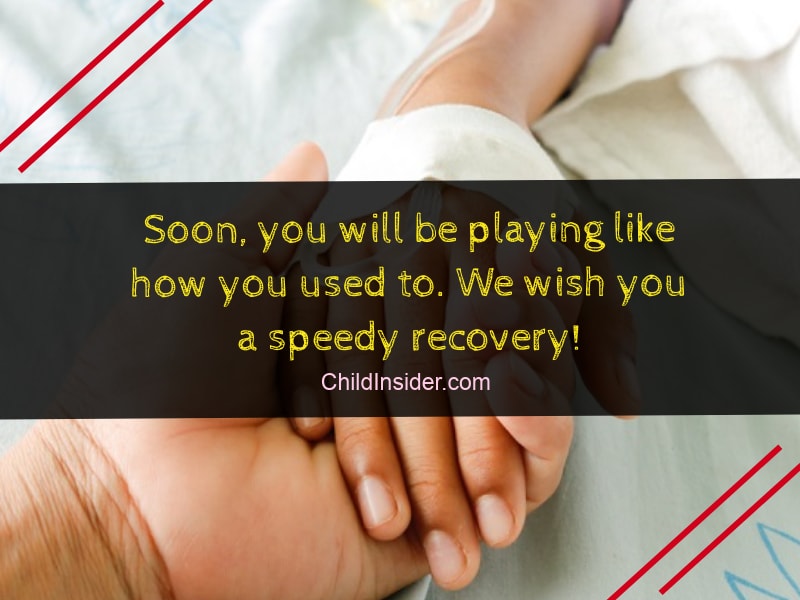 7. This home is too quiet when you are sick. Get well soon and make some noise!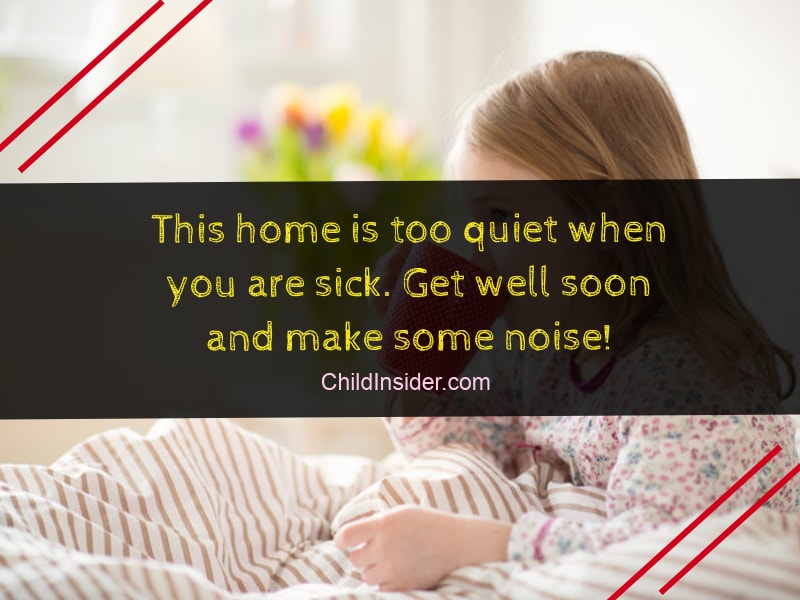 8. The world needs its superhero, so recover quickly and save the world once more!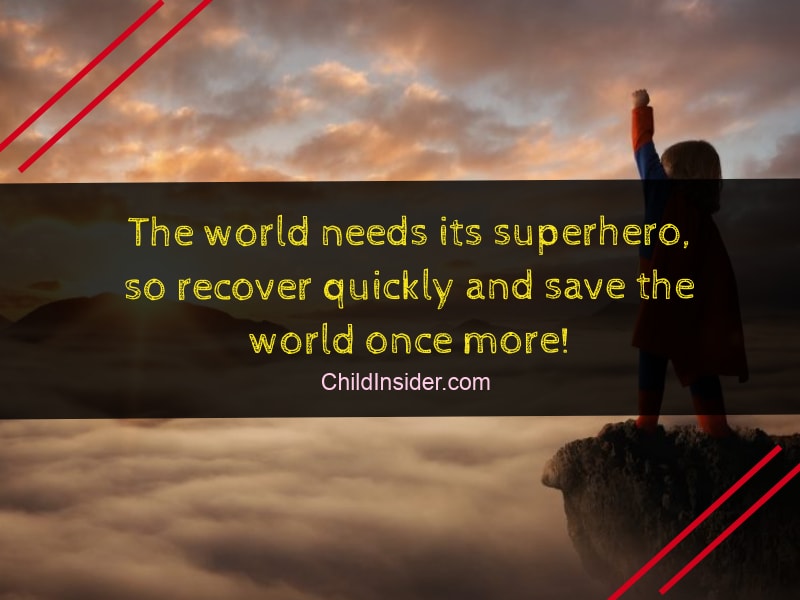 9. Did my little Superman get sick? It's okay, I know you will bounce back in no time!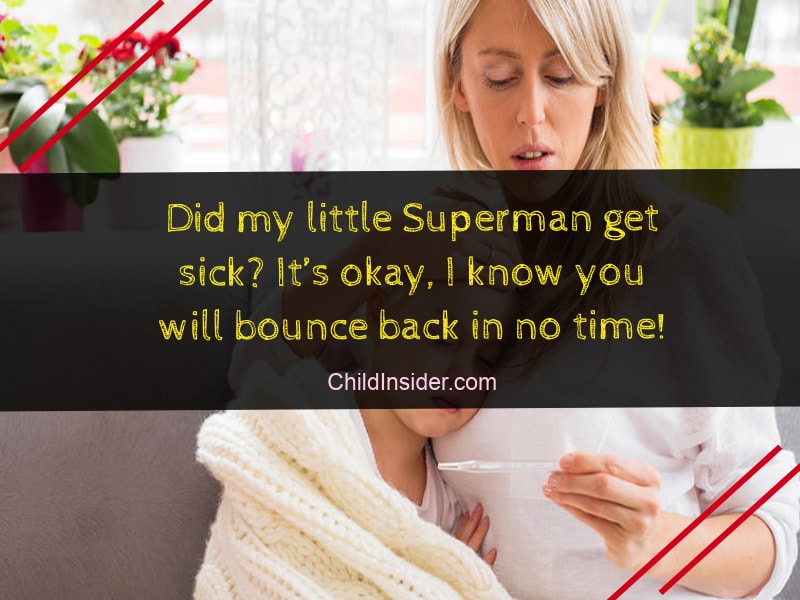 10. Get well soon my little princess, there's plenty of teatimes with teddy waiting to be had!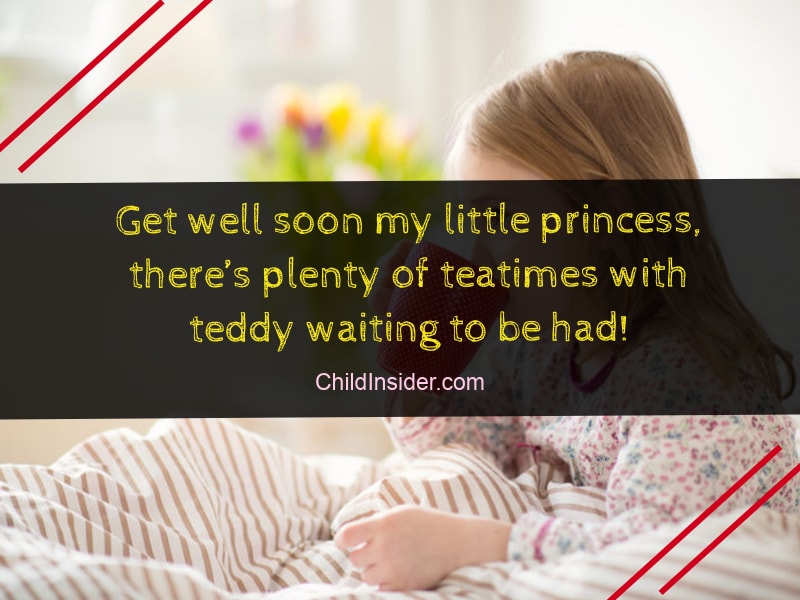 Did you find the words of encouragement for sick child above inspiring or motivational for your own sick child? We sure hope that you did, and we also hope that your child will like the quotes as well. Of course, we wish your sick child a speedy recovery. You can be sure that your child has our best wishes!