The following reading quotes will highlight the importance of the reading habit for kids. Hopefully, these quotes will remind them to turn the pages of a book once more, and not to click on their digital devices the entire day.
Why Reading Quotes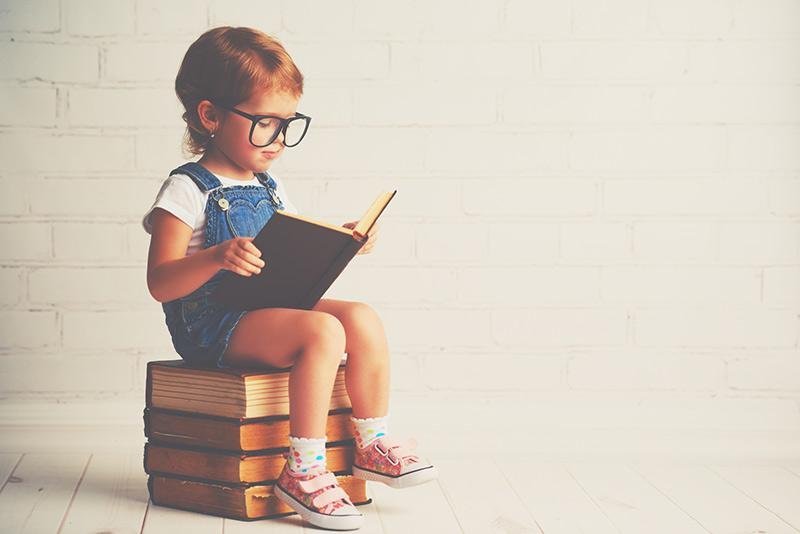 In the era of modern technology, less and fewer children are turning to 'reading' as their hobby. More time is spent playing games on iPads & consoles whenever they have any free time at all, which as many parents would agree – has no benefits at all especially when compared to reading a book.
There's so much joy when it comes to reading that it can be hard to comprehend why some children need to be motivated to read! The books can bring them on a wonderful trip – fairy tales with princesses and magical fairies, adventures with goblins and dragons – the possibilities are infinite!
It'll enhance their Here, we compiled the best reading quotes for kids in hope that they will instil the love of reading as the previous generations did.
Reading Quotes for Kids
Whether you are a parent or a teacher, you will find that these reading quotes for the classroom can be served as a reminder to young children for them to continue the reading habit as well. Print them and share them with the young ones today, and ask them to read, read and read!
1. The more you read today, the more you are going to learn.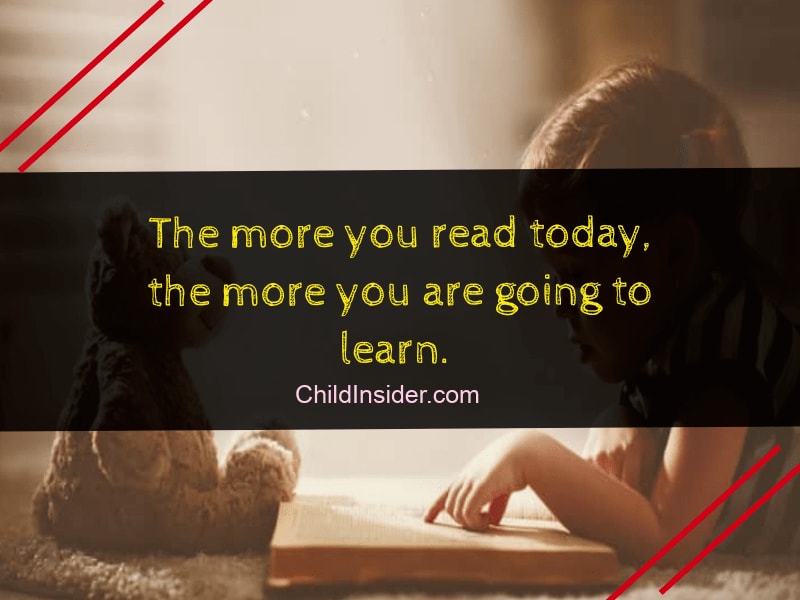 2. Seated on the lap of their parents during story-time, children too will grow into readers.
3. Read amazing stories out loud to your kids, and then they will start loving to read soon.
4. No parent is too old or too wild to pick up a book to read for their children.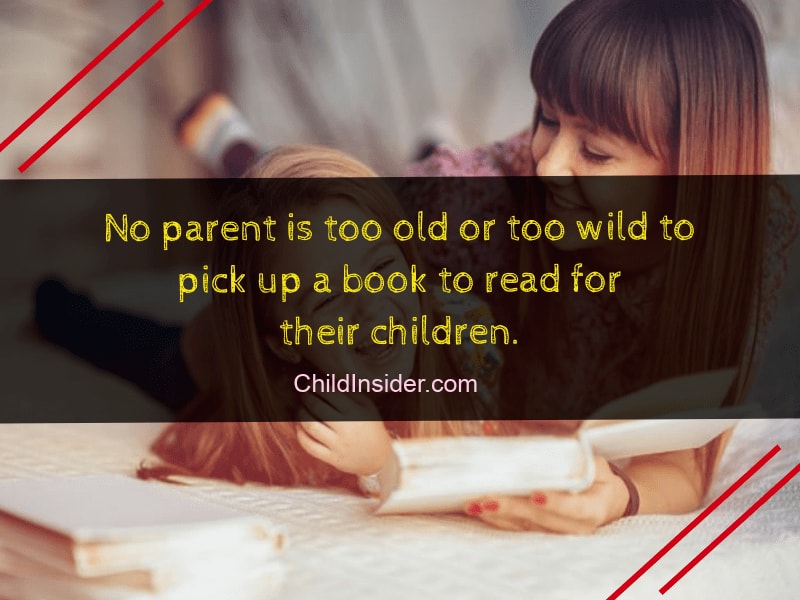 5. You will find more treasure in books than all of the treasures combined in the Treasure Island adventures.
6. It might be impossible for you to reach for the stars now, so just read on and reach for the moon!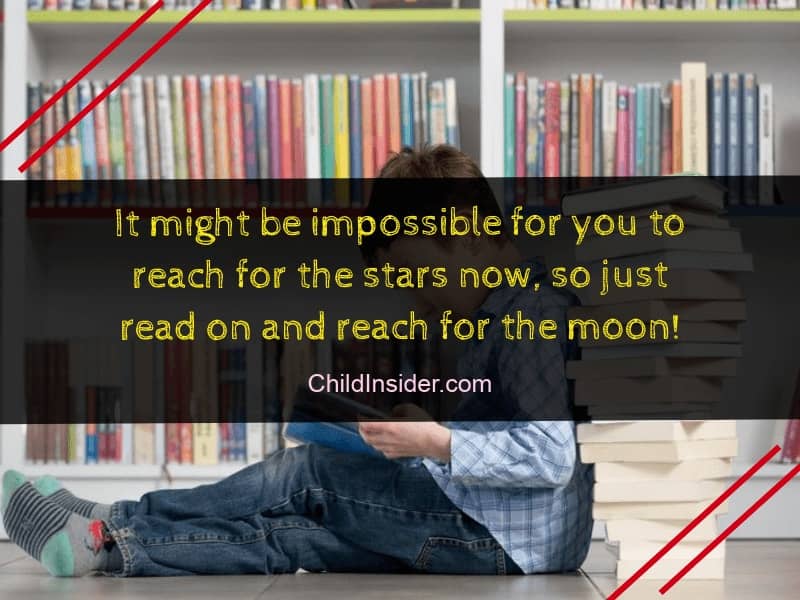 7. When you exercise, you gain for your body. When you read, you gain for your mind.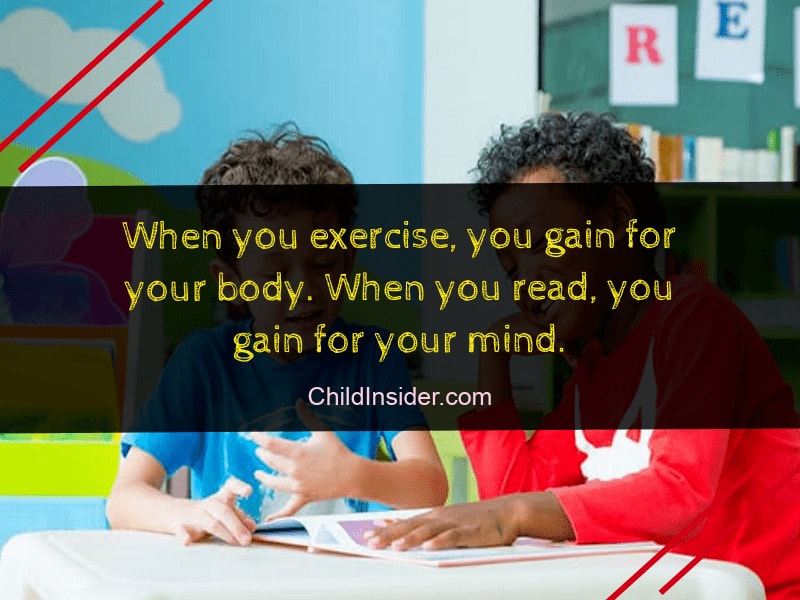 8. Books are gifts that keep on giving. You can open them again and again!
9. The easiest way to open your mind to new ideas and concepts is to open a book and read.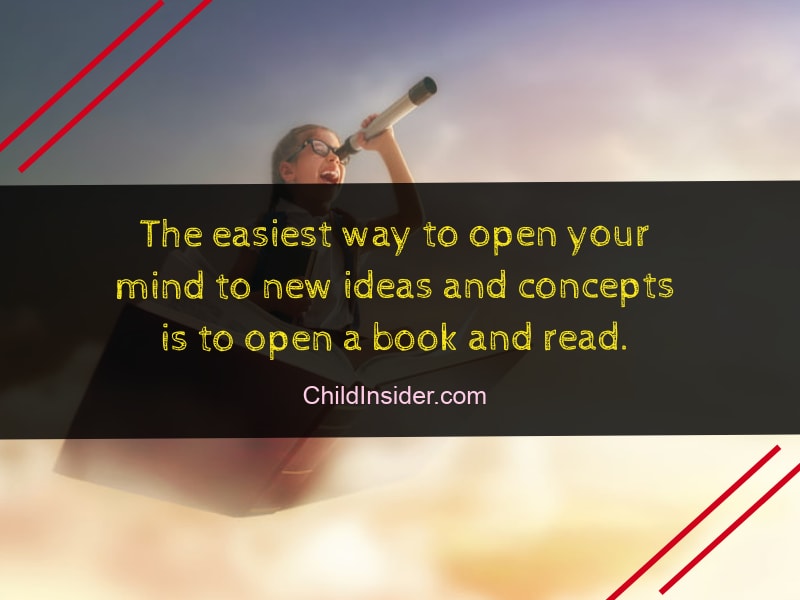 10. If children can be entertained TV, imagine the fun they'd have with books.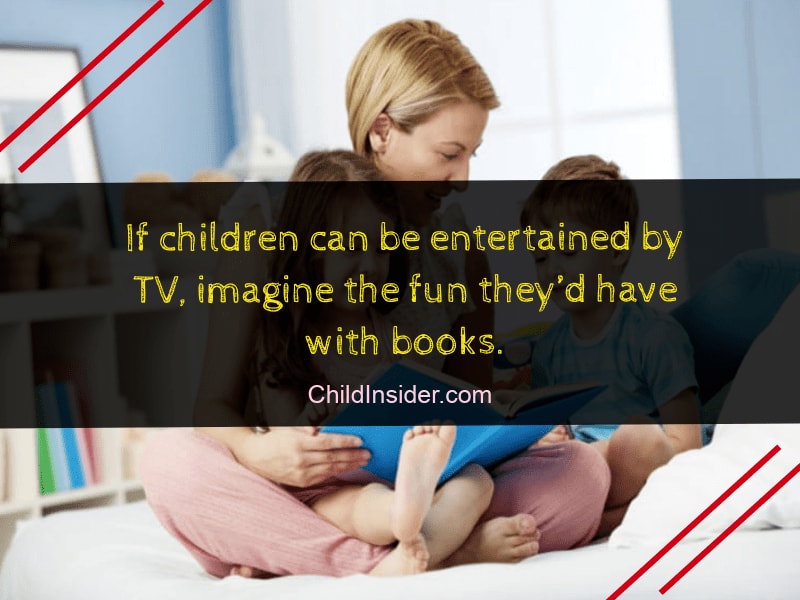 11. Reading without reflecting is like eating without digesting – reflect on what you have learnt everytime you finish a book!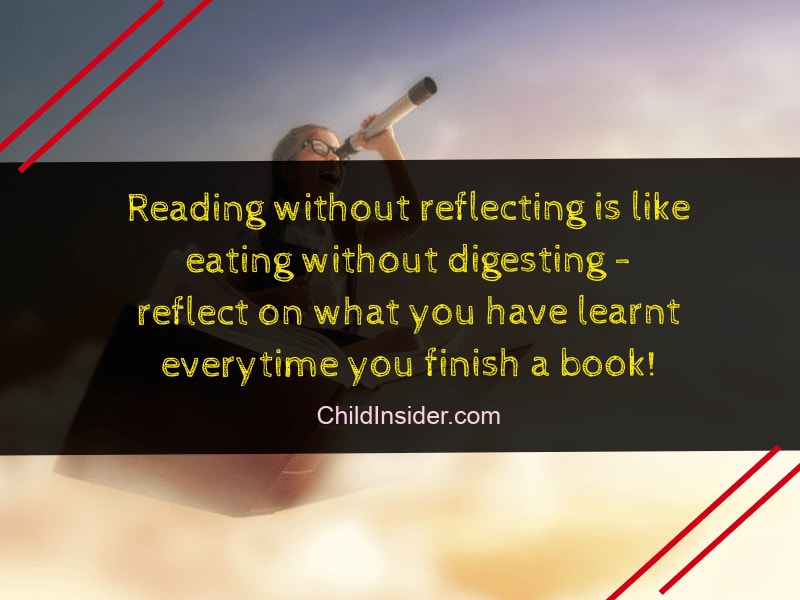 12. If you haven't developed a liking for books, maybe it's just because you have not found your favourite book series yet.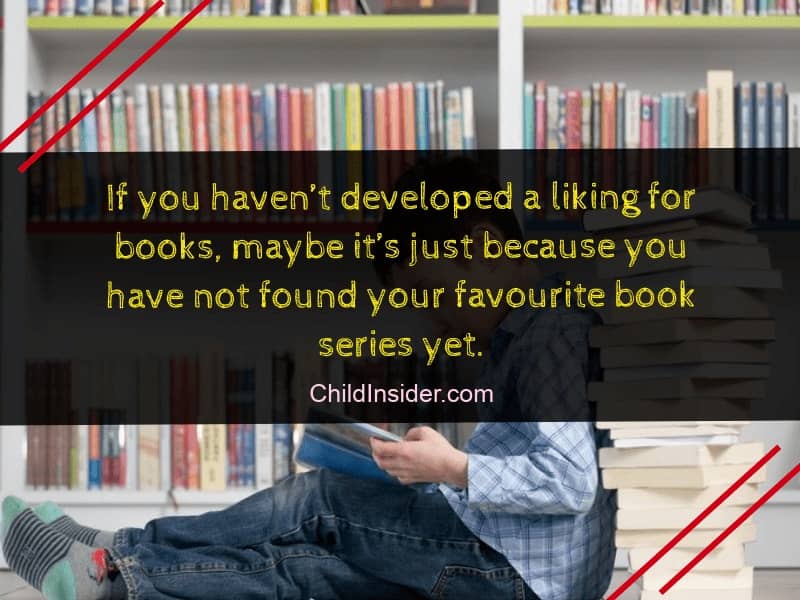 13. Reading is one of the cheapest entertainment around which can give you a lasting impression and happiness.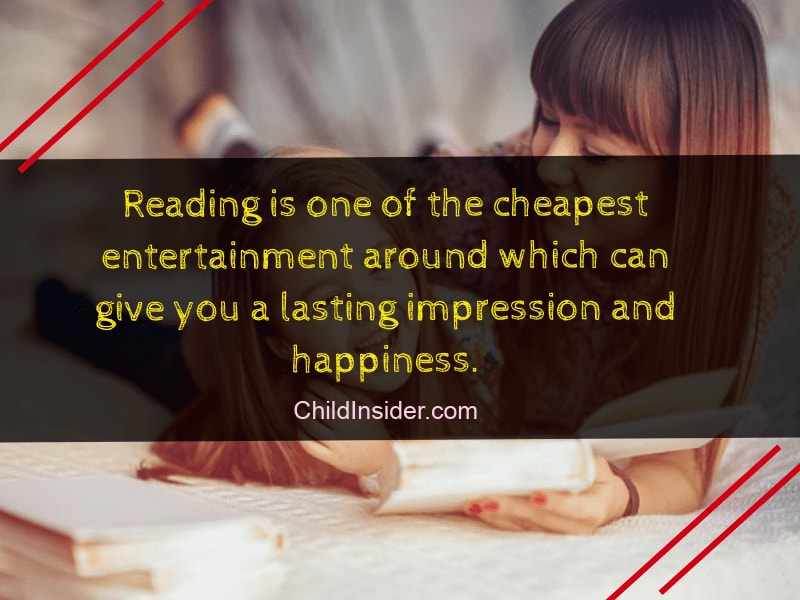 14. When you open a book and read it, you'll find that you have wings to fly with.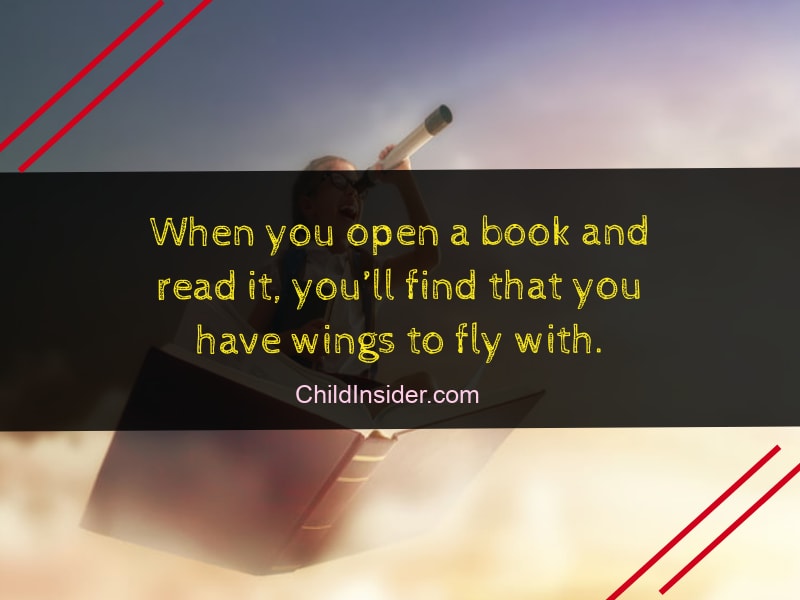 15. If you can't enjoy rereading a book every once in a while, perhaps that book isn't a good book for you.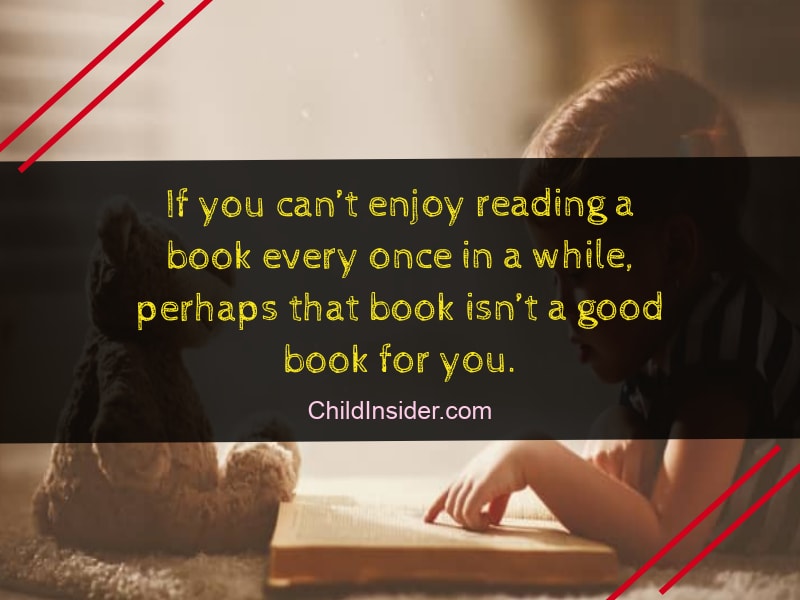 16. Why put off reading a book that you can read today to tomorrow? Open that book and read it now!
17. Don't stick your eyes to the TV set anymore; Put a bookcase in its place and place your eyes upon a book's pages instead.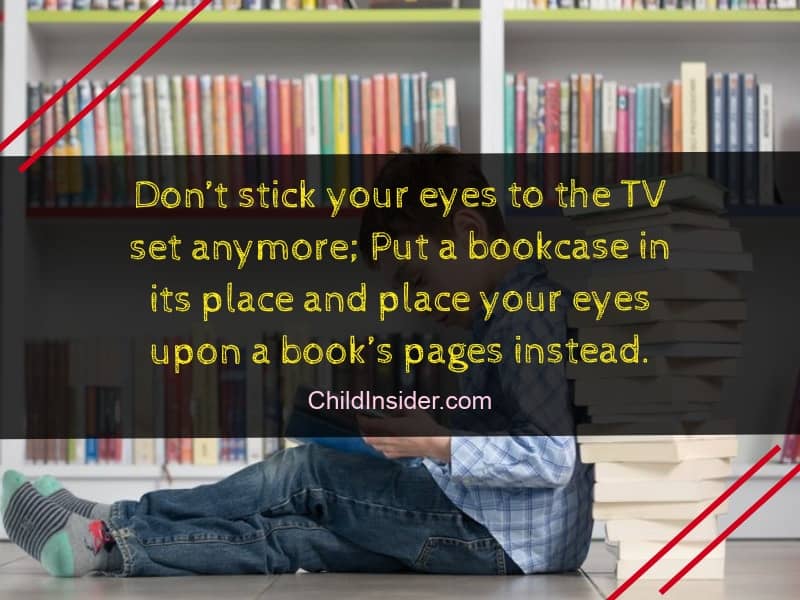 18. When you read a book for the first time, you are making a new friend. When you read it a second time, you are meeting an old one.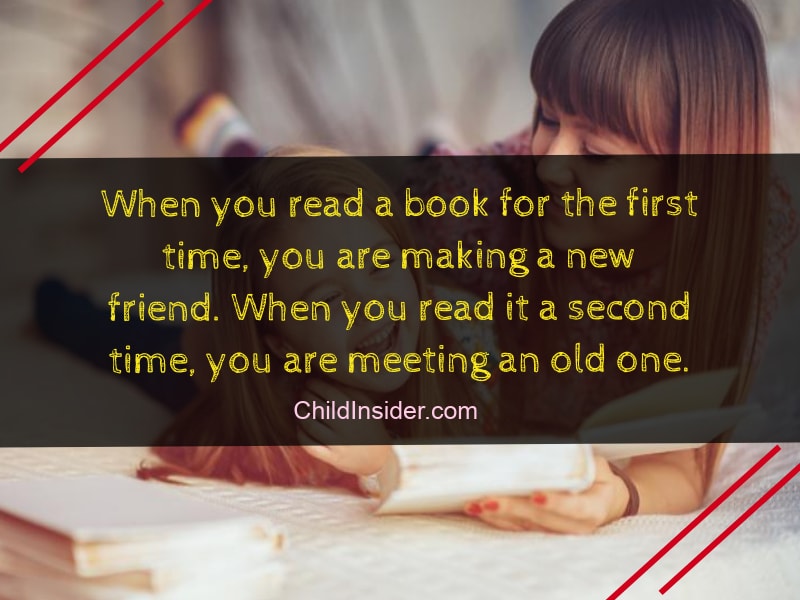 19. Find the time to read regardless of how busy you are. Reading for 10 minutes before bedtime is still better than not reading at all!
20. Not all readers are leaders, but you can be sure that all leaders are avid readers.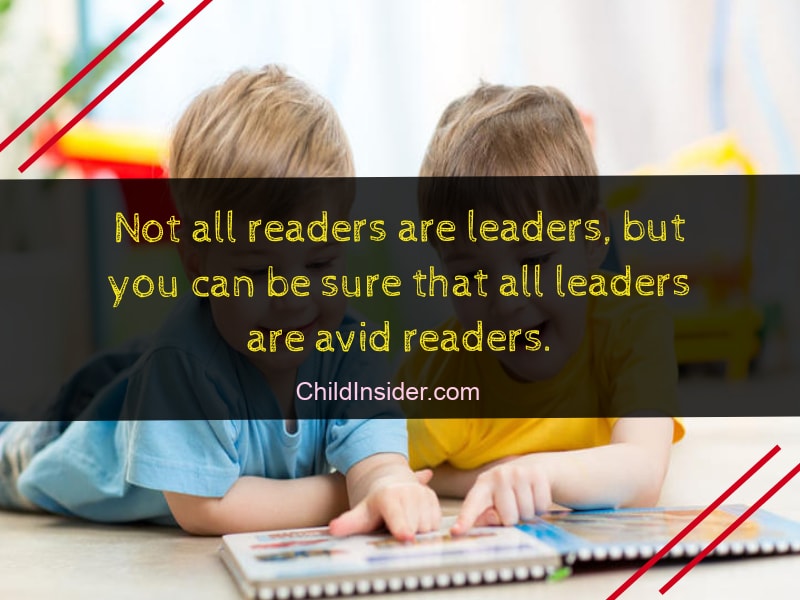 Quotes About Reading for Kids
Remind your kids often with these reading quotes for kids that reading is a good habit, and tell them stories about how reading is an enjoyable journey. You can start by reading stories out loud to these children to make it easier for them. When you let your kids listen to the quotes about reading below, keep them in mind so that you can share them with kids who are no longer accustomed to reading.
21. Books are the greatest gifts that you can gift to children because they contain an entire world inside them.
22. Explore all types of books and genres and find what you love.
23. Whenever you spend an hour reading, you have already stolen an hour from paradise itself.
24. A book that is engaging and interesting to children, is a good book for them .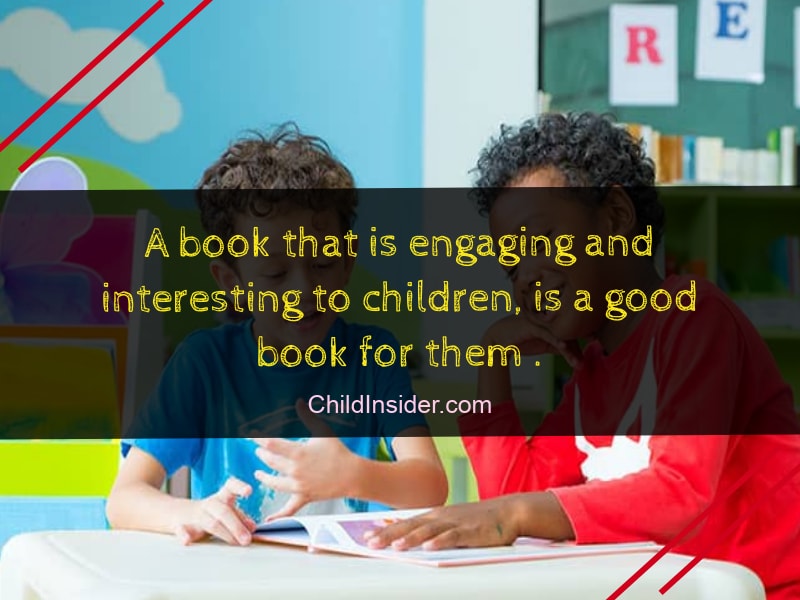 25. Books are like flourishing gardens. The best part is you can carry these gardens in your backpack!
26. The magic in reading is that it brings you through a journey as if you are dreaming while you are wide awake.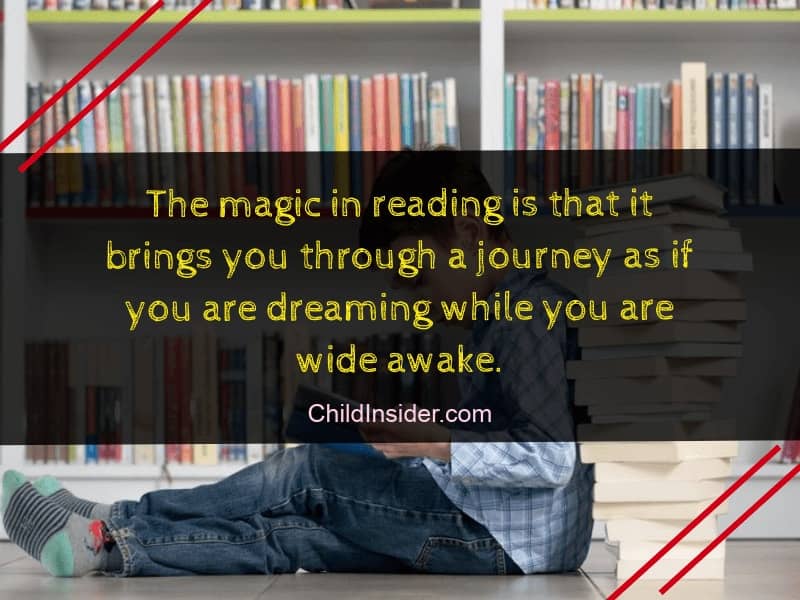 27. Magic is everywhere if you just pick a book, sit down and start reading.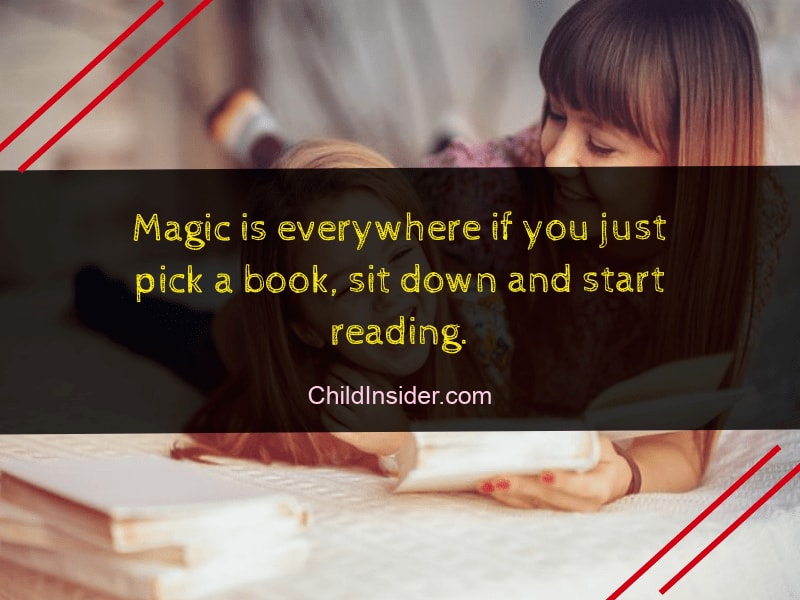 28. You can live millions of different lives as different people – just keep on reading and reading!
29. You're only a reader today, but if you keep reading, you will be a leader tomorrow.
30. A child who starts reading early and grows to love it will turn out to be an adult thinks.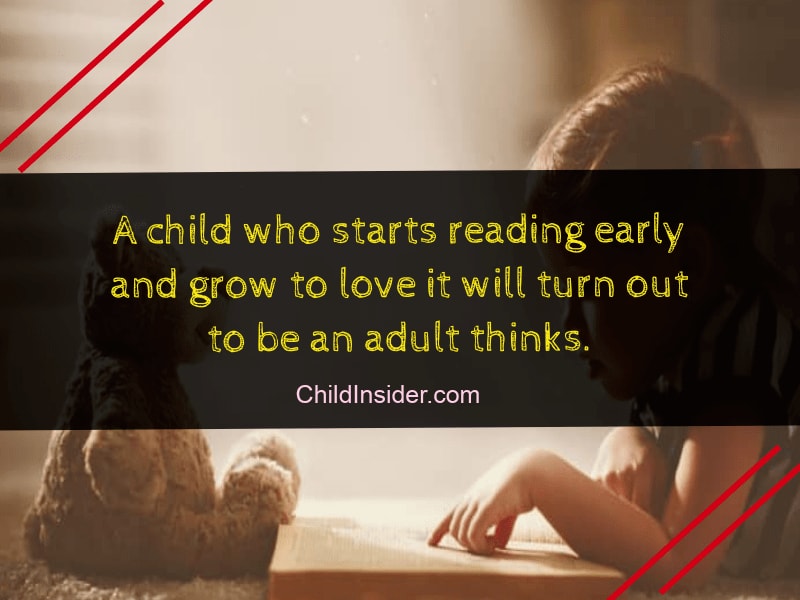 We hope that the 30 reading quotes for kids above will inspire your children to start reading as part of their daily regime. Spending just 10 minutes before bedtime to read would be a good start, so let's read today!