We all have at least one friend who is simply crazy about babies. The baby fever memes below are meant for those friends of yours! They won't stop talking about how cute babies are, and they won't stop sharing pictures of adorable little babies on their social media! While men are plagued with the football fever, plenty of women all over the world are affected by baby fever.
Baby Fever Memes
When was the last time that your friends with a baby fever gushed at how cute a baby is? Probably just a few hours ago – they can't go very long without doing so! Browse through the baby fever memes below, and save a few on your phone.
This way, the next time your friend starts spamming you with pictures of cute babies again, you have these memes ready at hand to be shared! These simple memes can make your friends laugh simply because they can't deny that they have a baby fever, so share it with them today and laugh along!
1. I Met A Guy With Baby Fever… Awkward!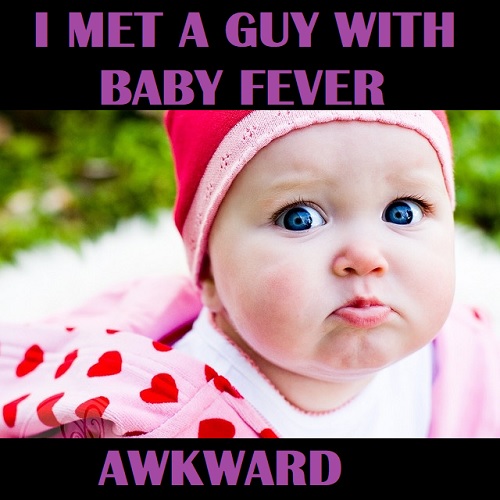 2. Me, When I Have Baby Fever, And I See A Baby…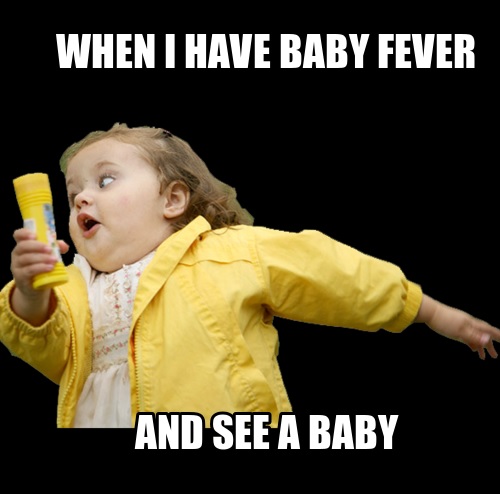 3. Slap Me. I Think I'm Getting Baby Fever. No no no no.
4. Yeah, If You Could Stop Giving Me Baby Fever, That'd Be Great!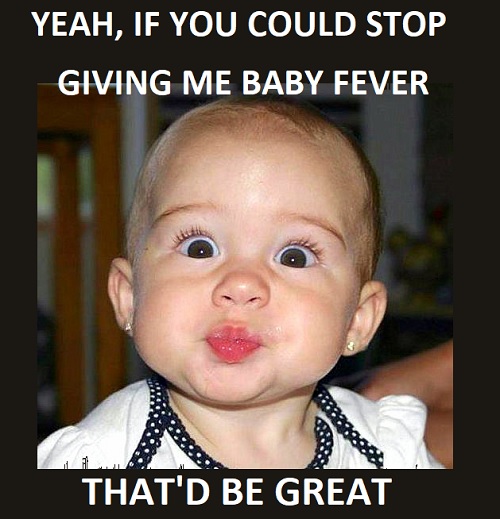 5. Have You Got The Baby Fever?
6. Say, You Got Baby Fever Again!!
7. The Baby Fever Is Strong With This One.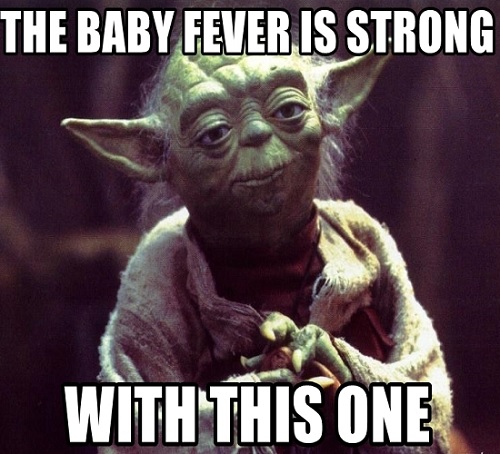 8. Some People Have Baby Fever, I Have Kitten Fever.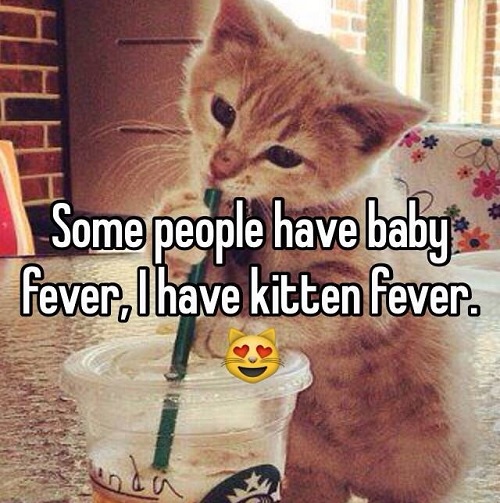 9. Everybody Is Having Baby Fever. Meanwhile, I'm Having House Fever, Good Credit Fever, New Car Fever…!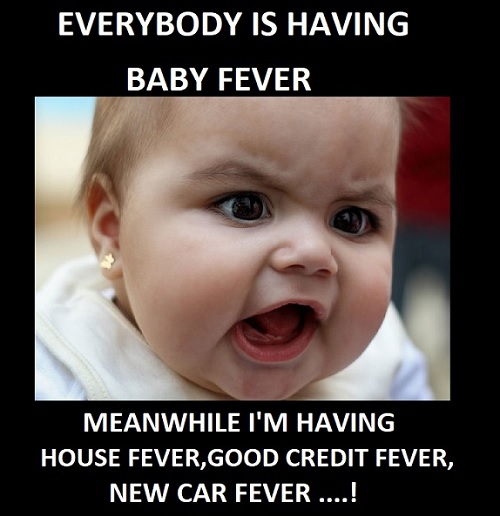 10. Everybody Having Baby Fever And I Am Like- WHYYYY??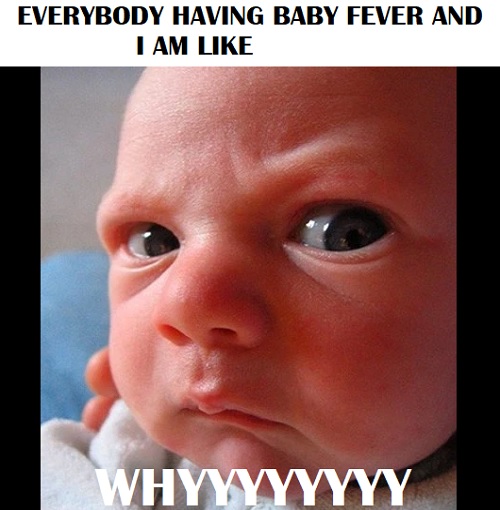 11. When Bae Tells You She Has Baby Fever!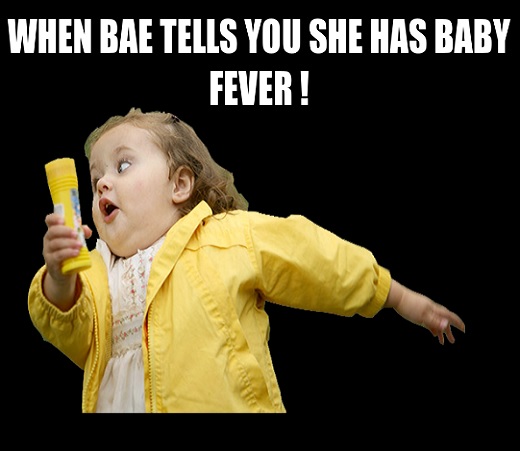 12. My Face, When My Friends Say They Have Baby Fever…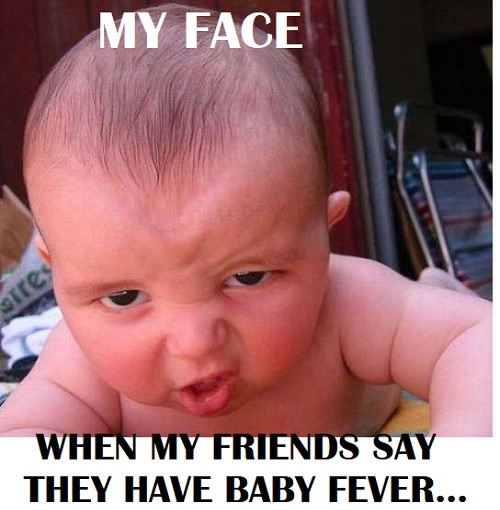 13. I'm Having Baby Fever So Bad. I'm Already Decorating My Extra Bedroom. I'm Not Even Pregnant.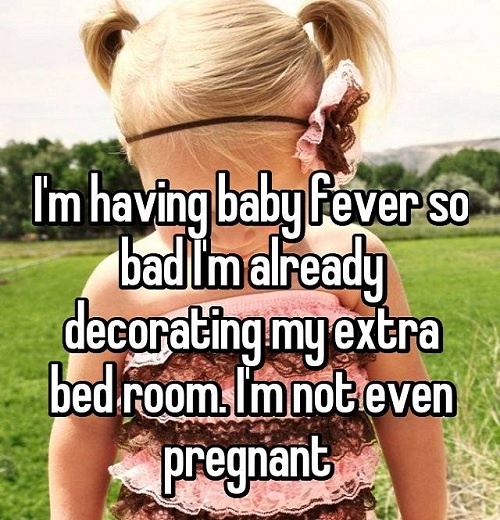 14. Do You Want Baby Fever? Because That's How You Get Baby Fever.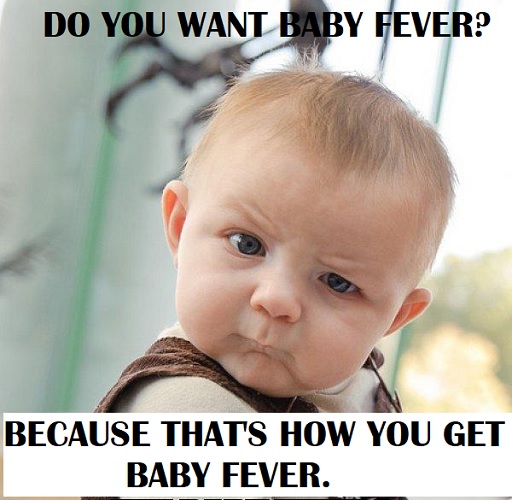 15. The Look My Friends Give Me When I Say, "Guys, I'm Having Baby Fever".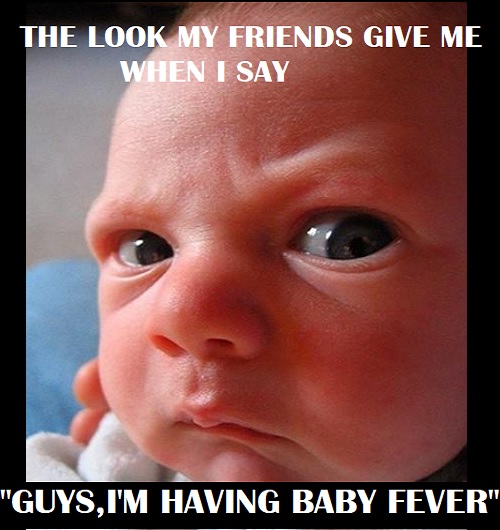 16. The Wife Has Baby Fever. No Way, I Am Staying In That Cave With Her, I'll Take My Chances Out Here.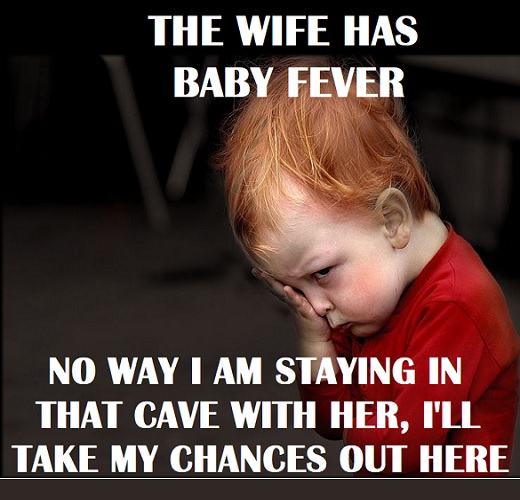 17. If This Doesn't Give You Baby Fever… My Heart!
18. Your Face, When Your Best Friend Says She Has Baby Fever.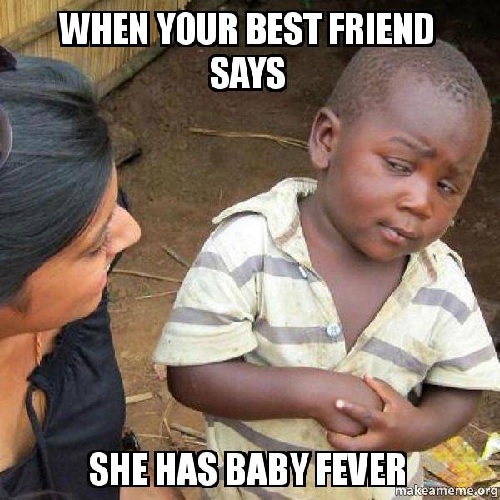 19. When Your Girl Keeps Posting That She Has Baby Fever… "Well Take A Children's Tylenol".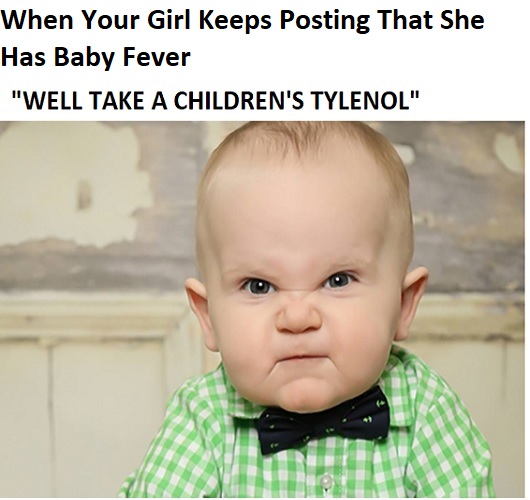 20. Brace Yourself, Baby Fever Is Coming…
21. Let Me Kill Off All This Baby Fever On My TL…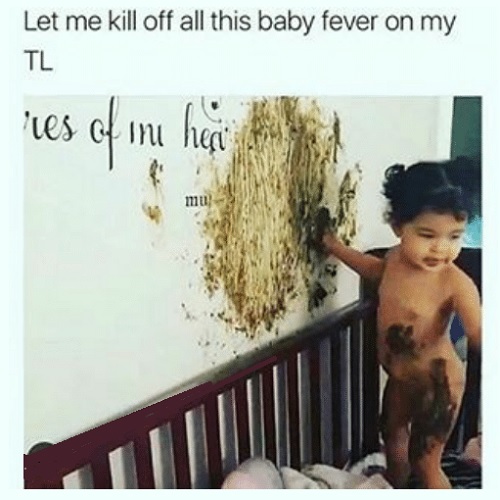 22. Guys Can Have Baby Fever Too…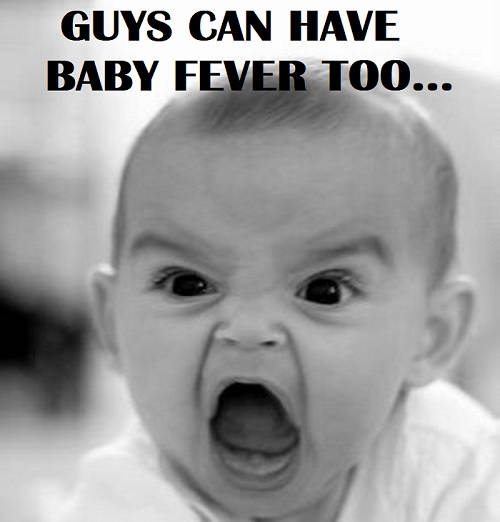 23. "Baby Fever", You're Just Crazy…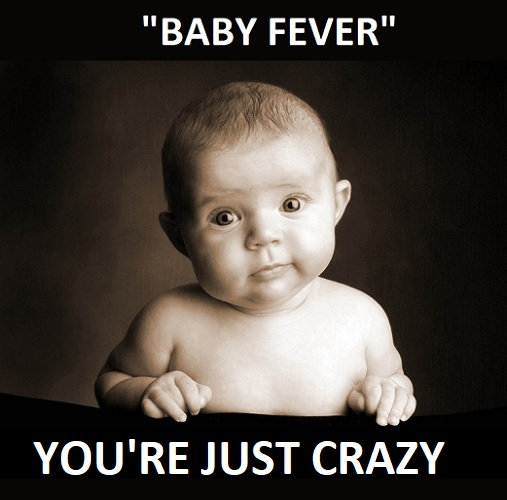 24. I've Got Baby Fever… And The Only Prescription Is More Coffee!!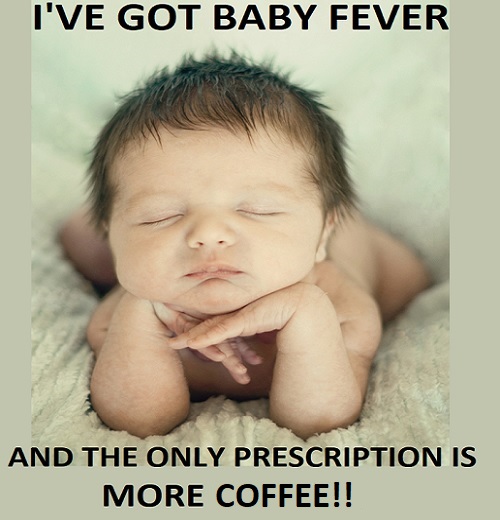 25. Baby Fever Got Me Like…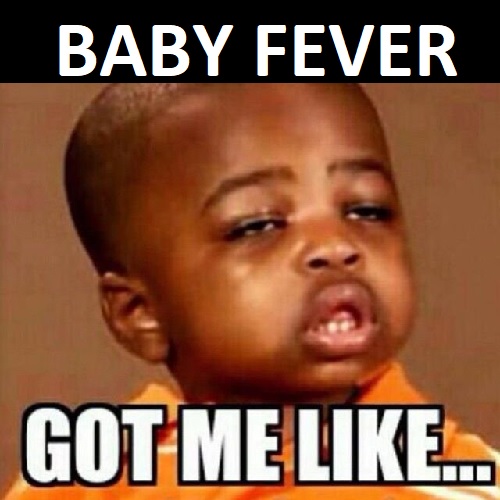 26. So, You Have Baby Fever!! Tell Me Again How Our Overpopulated World Needs More Children?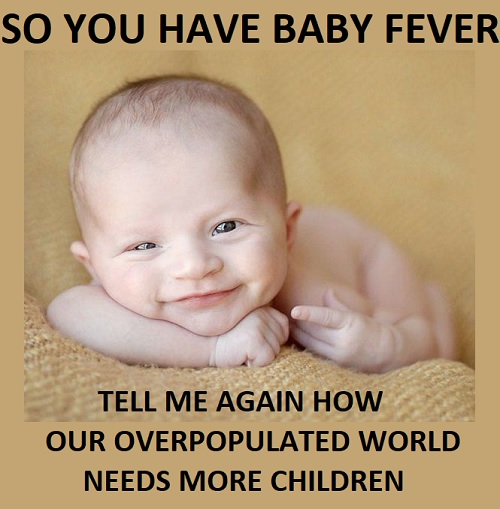 27. When You Have Baby Fever And Your Mom Reminds You Of The Ice Cream You Ate 20 Years Ago.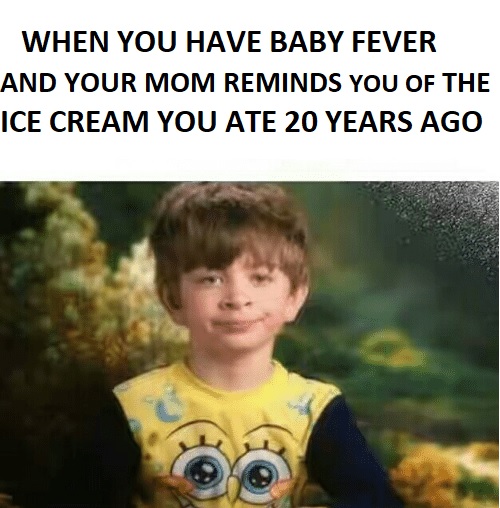 28. How Do You Have Baby Fever? But Don't Have Custody Of The Other 3??
29. Wow, My Baby Fever Is On High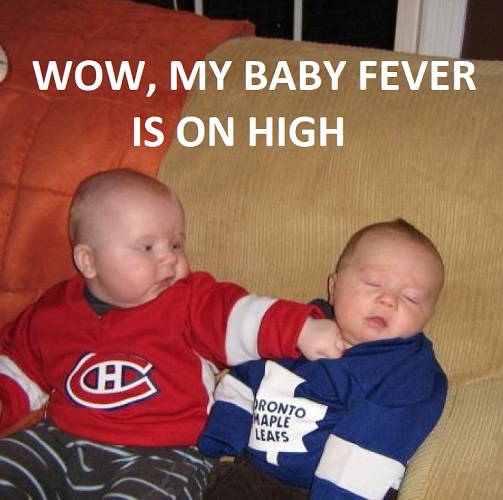 30. Waking Up The World's Happiest Baby, Baby Fever…
Did your friends laugh when you share these memes with them? Remember, you can also share these memes about baby fevers with your friends and family! Who knows, they themselves might have their own friends who needs to see these memes too! Start sharing now!