Yeah baby memes are one of the trendy memes on the internet. If you haven't seen these, you are totally missing out. Just in case you haven't actually seen this, we have just compiled a list of these yeah baby memes for you!
Memes about 'yeah baby' would easily depict itself like a sense of accomplishment. You might see something you love and mentally go, "Yeah, baby!" Perhaps you're saying that to your partner or a sexy babe that you see while you are walking around. Maybe you are celebrating an achievement or an event that makes you resonate well with these memes of yeah babies?
Alternatively, perhaps it's a really cheerful baby that seems to be internally screaming 'Yeah!' because of something they saw? There are so many ways to interpret these yeah baby memes that you will never know when they will be applicable for your situation.
Yeah Baby Memes
When you see the yeah baby memes below, we hope that you will find one that relates to the scenario that you are looking for! Relevant memes are to be shared during the relevant situations, and what better than these yeah baby memes to celebrate a joyous, excitable occasion? Remember to share them with your friends, or even spam them with all of the memes below to show off your meme collection!
1. Yeah Baby I'm back. Did You Miss Me?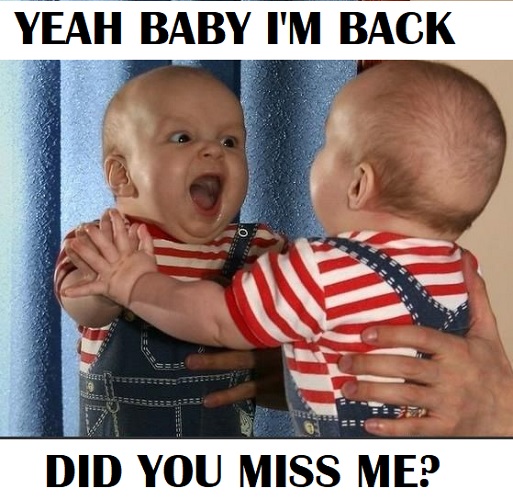 2. Yeah Baby. We Cleared to Close!
3. Yeah Baby! Christmas Is Coming.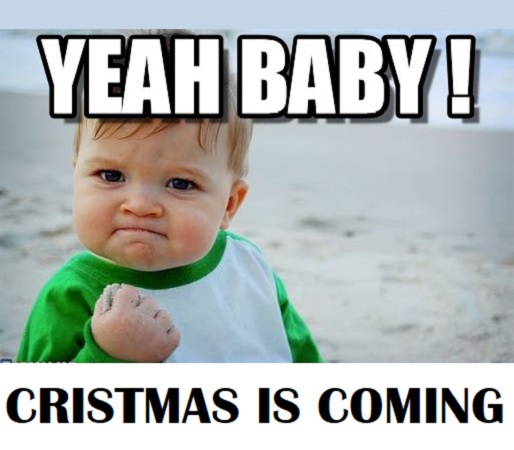 4. Yeahhh Baby. I'm on Vacation!
5. Yeah!! It's Friday Baby!
6. Yeah Baby…! I'll come Again. Let Me Go Please…
7. Oh Yeah Baby. I Can Wait So Good..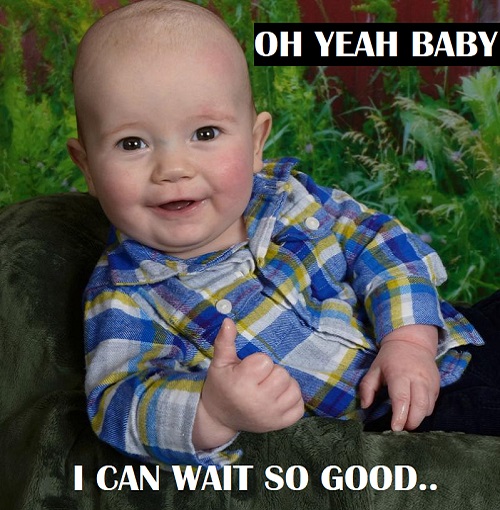 8. Ooohhh Yeah Baby. I Like It When You're Cranky.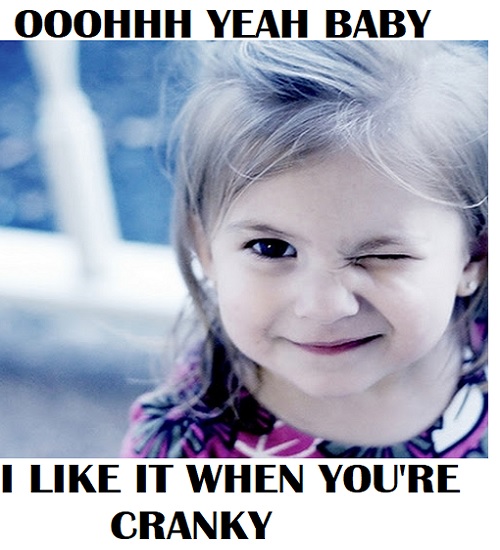 9. Yeah Baby. We'll Rock…
10. Yeah Baby, After The Meeting I'll Call You Back.
11. Yeah baby Yeah… We Can Sleep Anytime We Wish.
12. Yeah Baby…Finally Landed on The Earth.
13. Yeah Baby!! I'll Listen All of Your Complain After The Nap Time.
14. Yeah Baby.. We Did It.
15. Yeah, Baby! Finally Got A New Home!
16. Yeah Baby… Good Job. You're Awesome.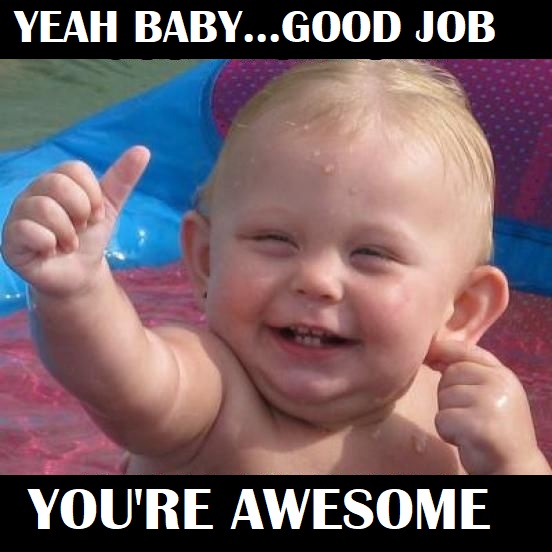 17. Yeah Baby. She Said Yes!
18. Yeah Baby..I've Come for The Birthday Cake.
19. Yeah Baby!! It's Be A "Slug on The Sofa Sunday"
20. Selfies Be Like… Yeah Baby!! I'm Sizzling Hot!!!
Memes About 'Yeah Baby'
Hey, it's 2021. You really need to have an impressive collection of memes – including these yeah baby memes below – to get along well with your peers and be in the cool team! You can also check the ugly baby memes.
21. First Comment!!! Yeah, Baby!!
22. Yeah Baby. I Know I'm Beautiful.
23. Yeah Baby… U Made Me Proud!
24. Was It Worth It? Yeah Baby!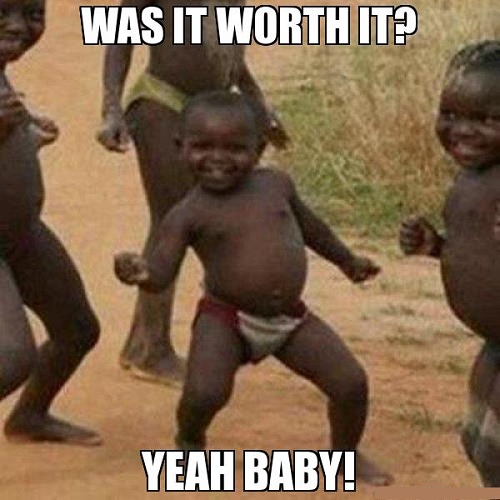 25. Yeah Baby Just Got to Know that New Flip Phone on Yall.
26. Yeah, Baby Girl. What? No, I Can Talk.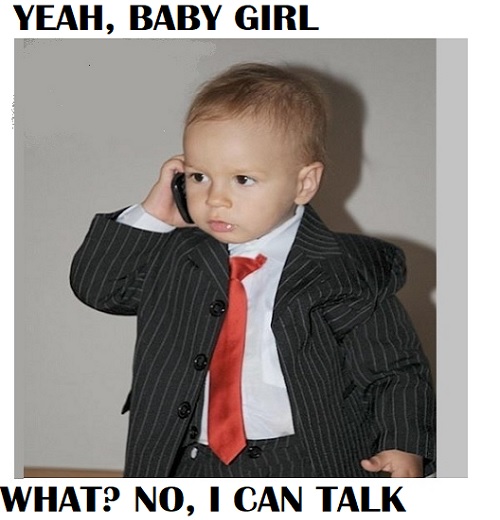 27. One More Sleep Till The End of Term.
28. We Can Do This. Yeah Baby.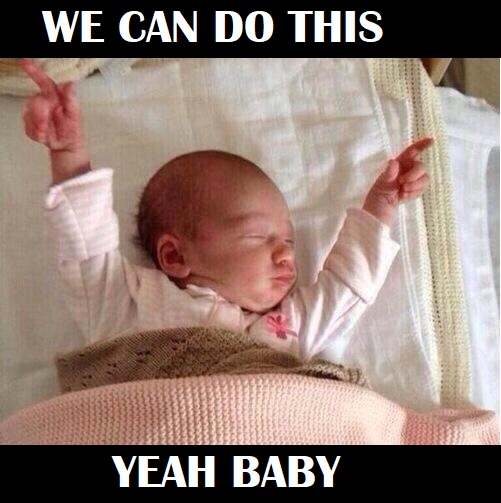 29. Yeah Baby..I'm Taking Shower After Week!
30. I'm Going to A Blind Date!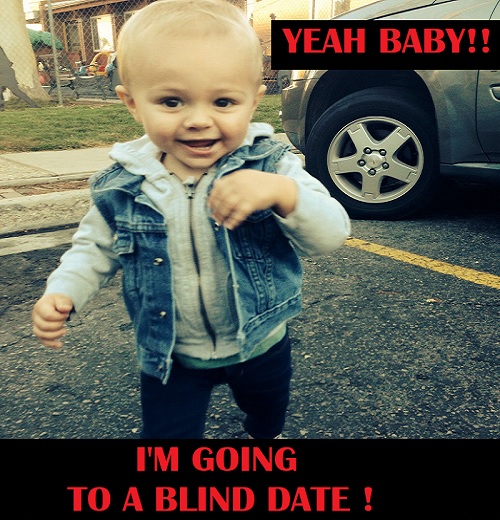 Yeah, baby! That's more like it! Did you find any memes that you like? Remember, with great memes comes great responsibilities – share them around and spread the joy and positive vibes of these yeah baby memes!