Kids love to get messy and creative and no childhood is complete without some finger painting.
Ok, so it sounds like a chaotic nightmare, especially if you only have a small space to craft but it's easy to arrange and clean up but most importantly there are many developmental benefits of finger painting for toddlers.
What Are The Benefits of Finger Painting?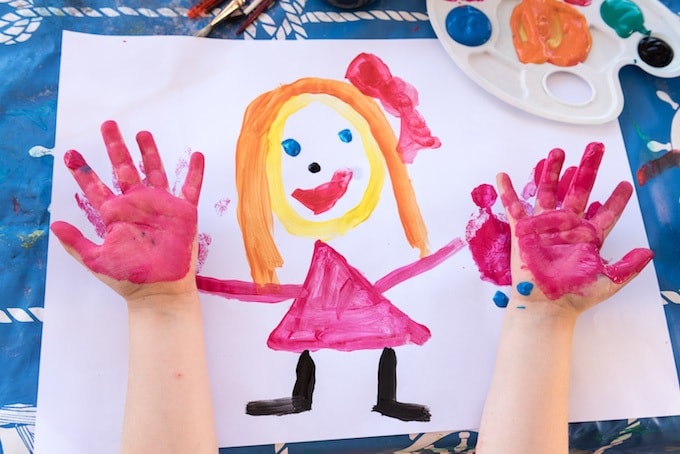 Any sort of activity that involves being tactile is a great way to stimulate your child's senses. If you use edible kids paints you can enhance all five of their senses within one activity: touch, sight, smell, taste, and sound the comes from their laughter of enjoyment!
Mixing the colors of the paint helps with intellectual development by learning about the color palettes and the mixing of different hues.
The use of their hands and fingers to paint is a great way to develop motor skills as well as strengthening those little fingers!
Any hobby which is engaging, such as painting, is a great way to boost their cognitive development, especially if you get them involved in the setup and clean up surrounding the activity.
Imagination and creativity are key to childhood progress and finger painting delivers just that.
Just as adults are encouraged to be creative or lose themselves in projects such as puzzles or crafts, finger painting too can be emotionally soothing.
What You Need for A Finger-Painting Session
If you can't take the activity outside, then you can always buy a cheap plastic tablecloth either online or instore to cover surfaces.
You will need a big old towel and some clothes nearby for any emergencies.
If you add some dish soap to the paints, then they will wash off easily but make sure these paints aren't ingested by your little one!
You can also purchase finger painting materials for your children such as finger paint sponges, paint brushes and rollers but these aren't necessary additions.
You will either need old clothing to keep your kid covered such as an old tee shirt or a cheap item you pick up especially. Or you can invest in a craft apron for such occasions.
If you want to make your own edible paints for your playtime then this is a great recipe!
2 cups flour
2 teaspoon of salt
2 ½ cups cold water
2 cups hot water
A mix of food colorings for varying colors
Mix the flour and salt together before adding the cold water. Whisk until smooth. Gradually add some of the hot water and continue to heat the mixture until it becomes clear. Divide up the mix and then add your color choices.
Amazing Finger Painting Ideas for Toddlers
Following are the some of the coolest finger painting ides that toddlers can try out.
1. Back to Nature
Don't be fooled into thinking that toddler's finger painting needs to involve paper. Encouraging your kids to think outside the box and use what they find in nature as a canvas is a brilliant way to get them out and about and looking around themselves. So, think rocks, or maybe even paving slabs you have in your garden!
2. Under The Sea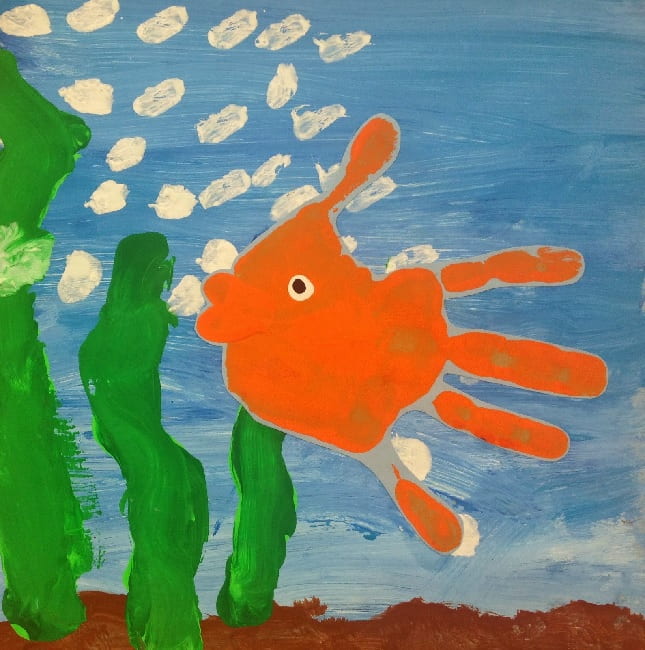 Little hands can make great underwater creature shapes so encourage your kid to have a think about what they may see under the sea and recreate it with their hands!
3. Family Tree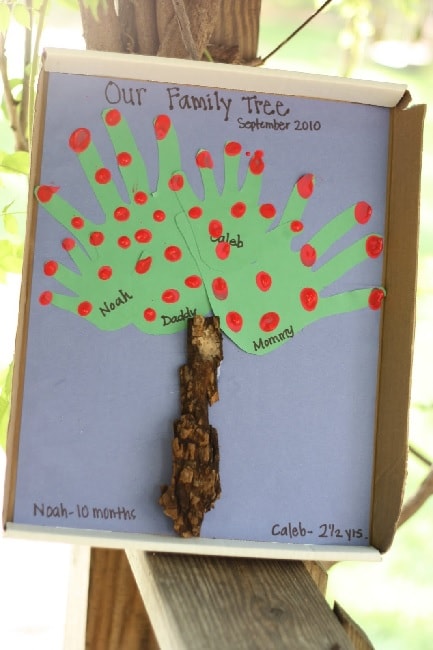 This can be done in different ways depending on the age of your kid and their understanding of family. You can either prompt them to make a tree including the handprints of their family members which is a great way to get all the family involved or use finger paints to depict each member of the family and learn their names by writing them underneath each finger dab.
4. Winged Creatures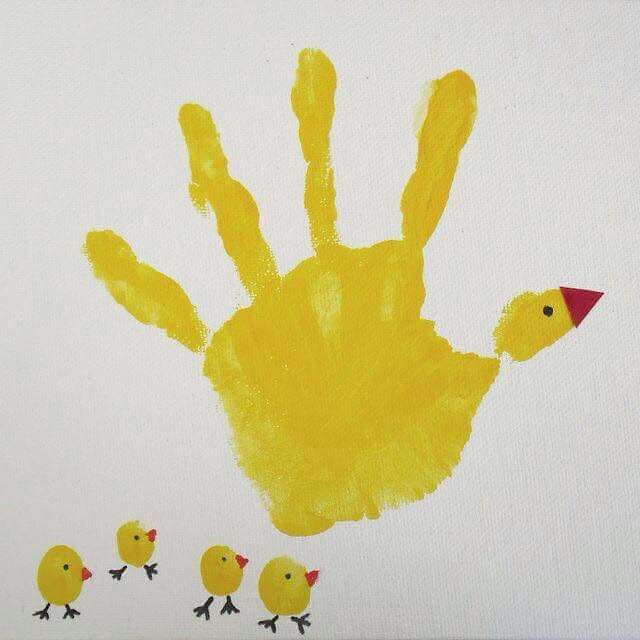 Hands make great wing shapes, so there are many different ways to explore the topic of animals through finger painting for toddlers. So, think chickens, turkeys, flamingos, peacocks…. the options are endless!
5. Occasions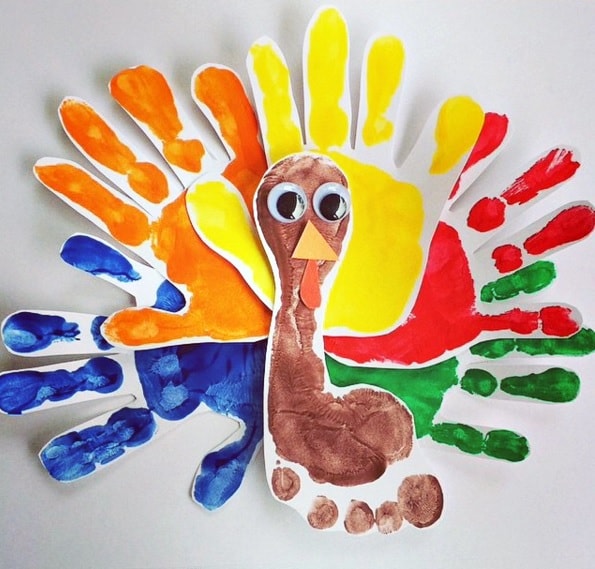 Annual occasions are always a great excuse to crack out the craft kit and there are countless options for celebrating events such as Halloween, Father's Day, Christmas or Thanksgiving by letting your kids get creative with finger painting.
6. Fingerprint Alphabet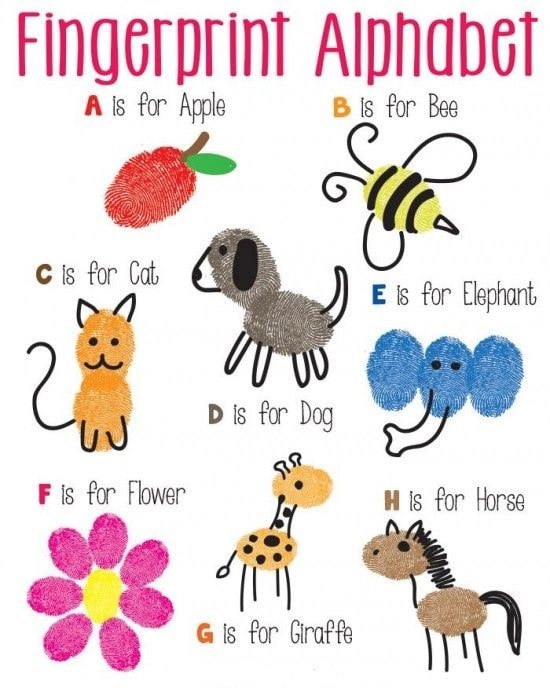 Learning through creativity and craft is a great way to make education entertaining so why not incorporate the alphabet or numbers into your kids finger-painting fun?
7. Pumpkins and Fruits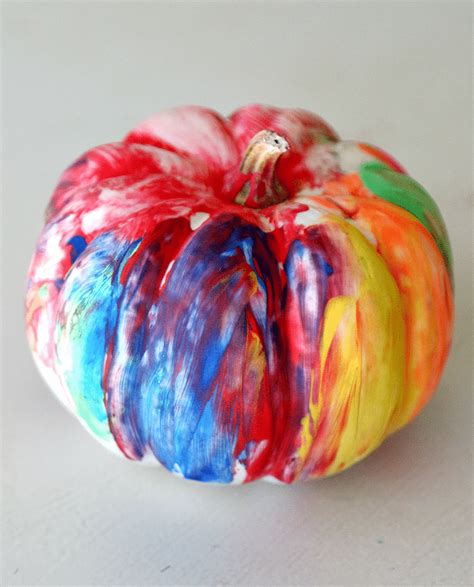 Painting doesn't always involve paper so if you want to try something a little different then let your kids get creative with seasonal objects!
You could add a splash of finger painting fun to things such as Halloween pumpkins or decorate fruits and vegetables, or you could even use the fruits to print various shapes on the paper – for example, corn on the cob makes for a very fun pattern.
8. Paper Plate Crafts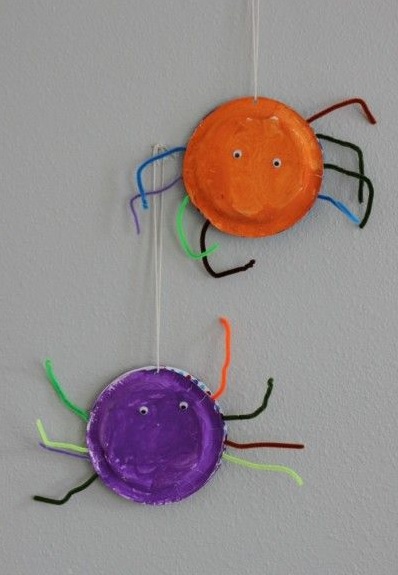 Another great example of using what you may have around the house to create finger painting art for little kids is by using paper plates. There are countless things you can do with this versatile round shape – however paper plates are easy enough to cut into any form you want.
9. Go Wild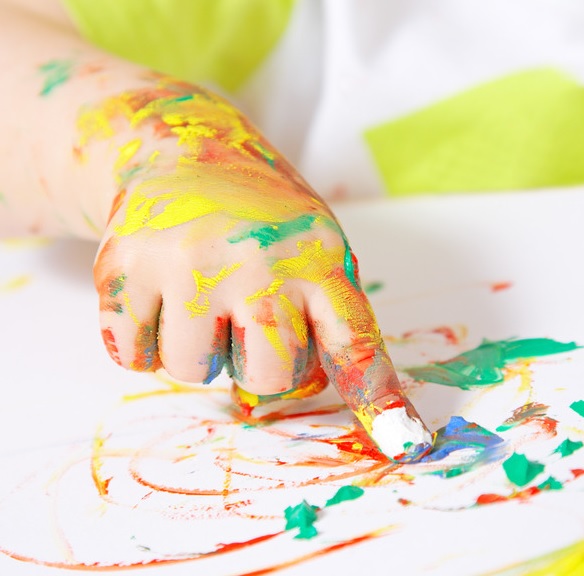 Ok, so not every child likes to work to a theme or idea so there is always the option of letting them go as the mood takes them. This can be a messy decision but a great way to boost creativity!
Check Out Baby's First Haircut Ideas
10. Bugs And Critters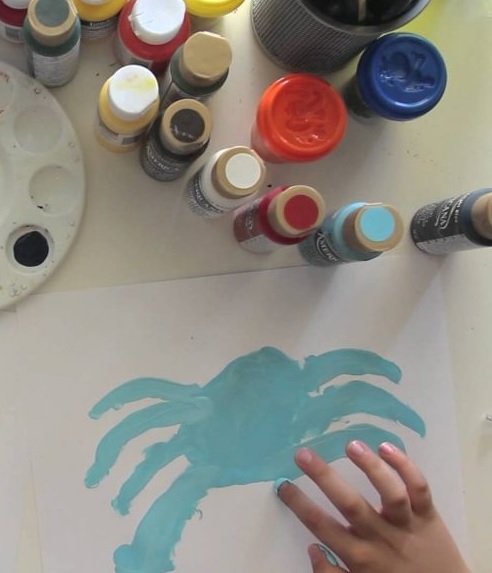 Creepy crawlies are a great way to embrace the fun of finger painting for your little one. Why not go out and about in the garden or nearby park and find some critters to look at- and then use them as inspiration for your art? It's a good way of getting your toddlers to look around them and learn about inspiration and nature.