Teen boys want to look their best, and they know that how their thick hair looks is important.
Having great hair will boost a boy's self-confidence and allow him to feel much happier interacting at school, when playing sports, and when spending time with friends.
Boys who are lucky enough to have full hair will want to carefully choose a style that compliments their locks.
Best Thick Blonde Hairstyles for Teen Boys
One thing that a blonde teen boy will want to remember about his thick hair is that keeping it clean and cut in a great style is key to him looking and feeling great.
When hair is cut in a way to flatter the face and is kept trimmed, then a boy will feel much more confident.
Trying out a new style may be just what a boy needs to show off his hair's volume and enjoy the best look.
1. Undercut with Darker Sides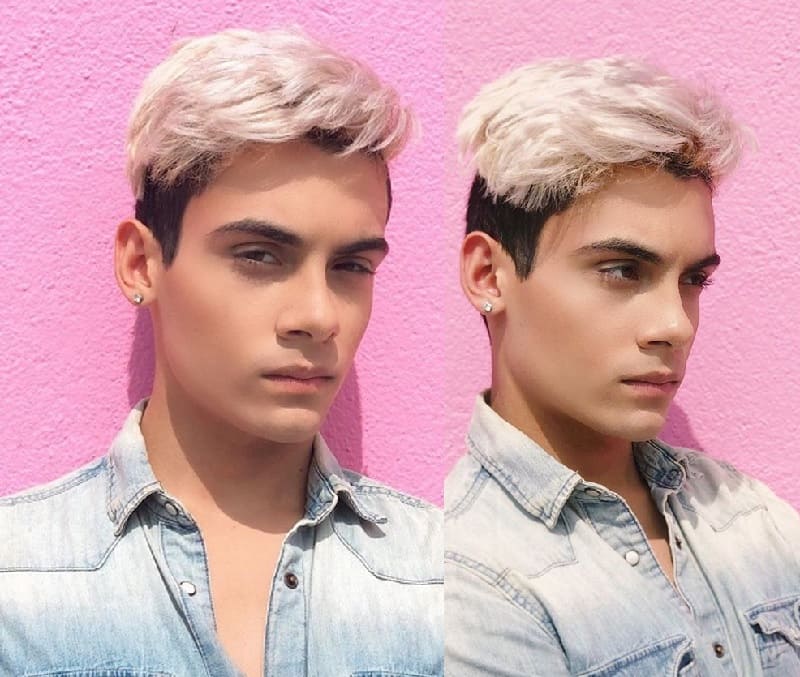 A great undercut is a wonderful way to remove weight from the thick hair and allow the volume to really shine.
The bright blonde hair on the top of the head looks great when contrasted with darker sides, which really makes the white pop.
This look requires enough length on the top of the head for the hair to have some movement and body.
2. Blonde Locks Pushed Away from the Face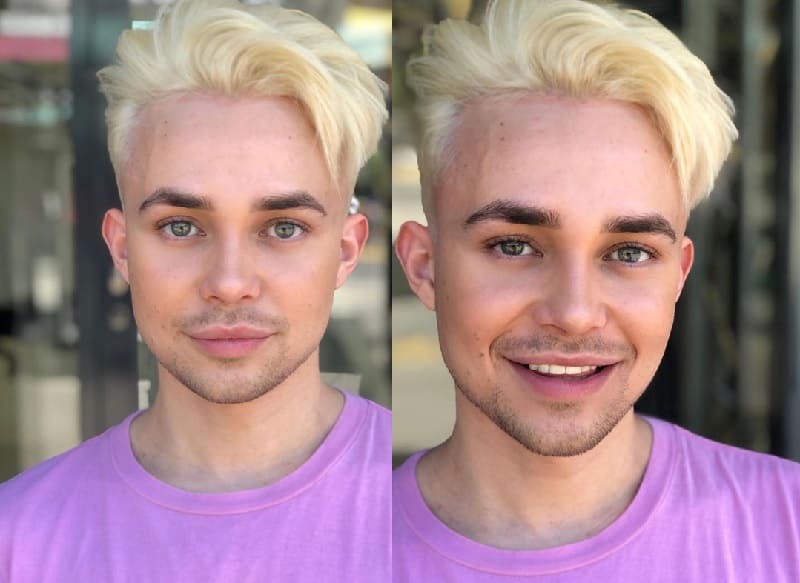 Shockingly blonde locks are a surprise for anyone and pushing them up and out of the face creates a great look.
The shorter sides on this cut allow the longer hair on the top of the head to be the real star of the show. A bit of bang is allowed to hang down one side of the face.
Slightly longer bangs look striking when they are allowed to hang down over the forehead and into the eyes.
This look is a bit messy, which is great for teenager blonde boys who don't want to spend too much time creating a perfectly coiffed style.
Pulling some of the lengths from the middle or back of the head allows the thick hair to have plenty of volume in front.
4. Icy Blonde Hair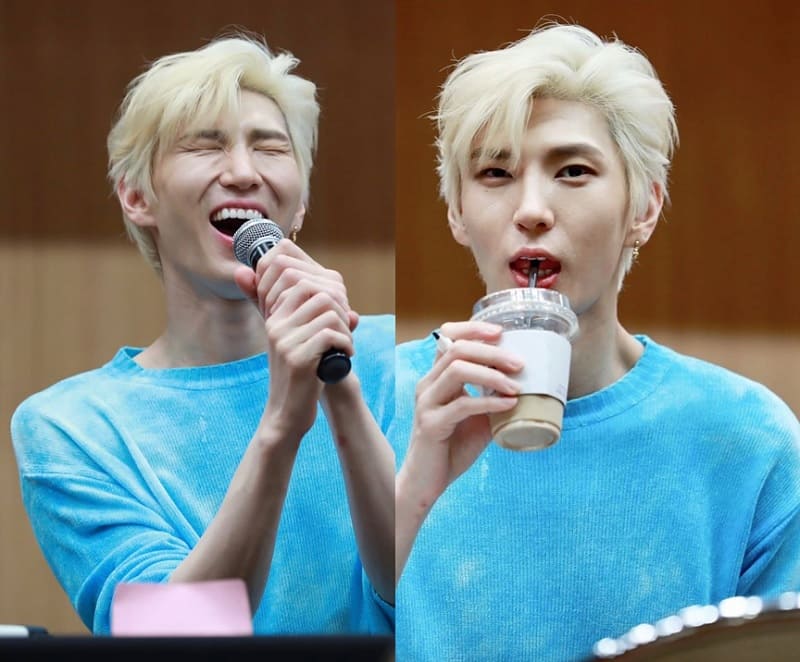 Thick hair looks great when it has volume and movement, as this style shows. The thick blonde locks have plenty of layers cut into them so that they don't fall flat on the head or around the face.
Shorter bangs reach to the eyes but are mostly kept out of the way so that boys can easily see what they are working on.
An undercut doesn't have to leave a lot of length on the sides, as this look shows. The shorter sides contrast with the slightly longer top, even though the hair is all the same blonde.
Pushing the top up and styling it with a little product so that it looks messy and imperfect prevents the look from being too perfect.
6. Low Fade with Volume on Top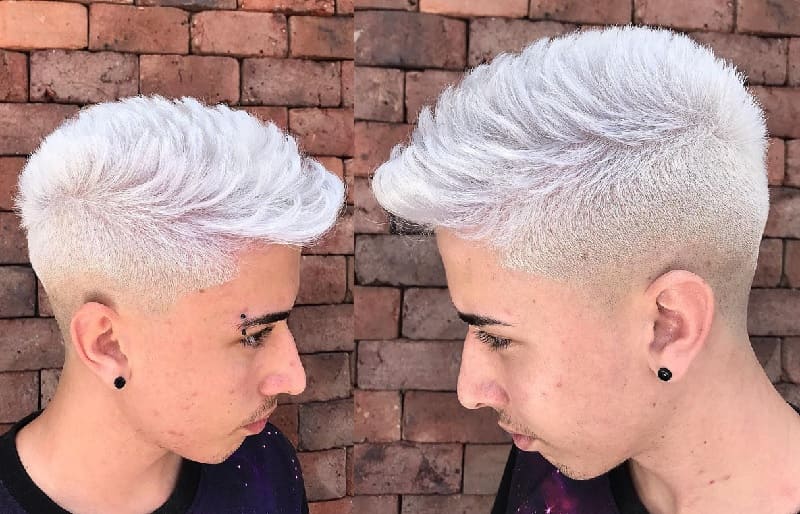 The perfect fade looks great on any boy, especially when there is a lot of volume on the top of the head.
This thick hairstyle allows teen boys to push up the blonde hair on the top of their head so that it sticks up and has movement.
The bleached blonde look can be tricky for some boys to pull off but is sure to grab the attention of anyone who sees it.
7. Longer Curls with Movement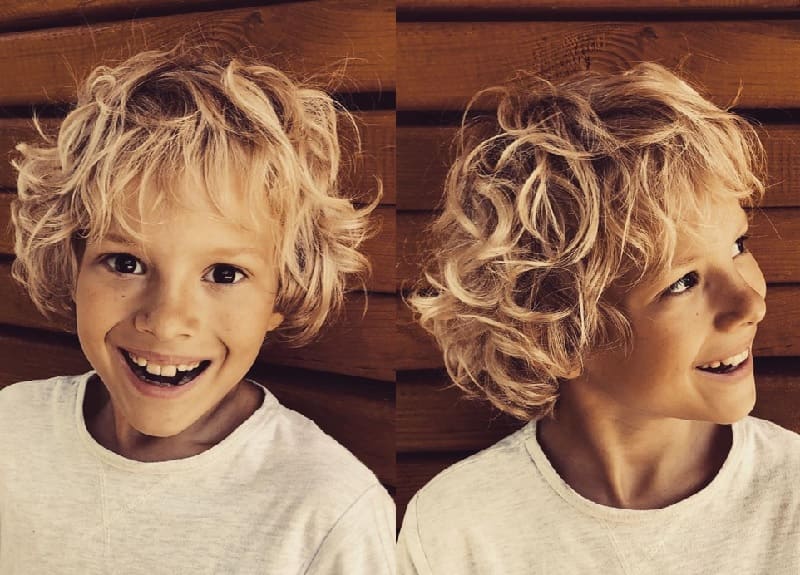 Longer curls that are allowed to grow free and aren't controlled with the product have a lot of movement and look natural.
This is a great look on boys with curls of all ages and appears very youthful and relaxed. No matter the occasion, these natural curls are a great choice and will make any boy look his best.
8. Middle Part and Darker Roots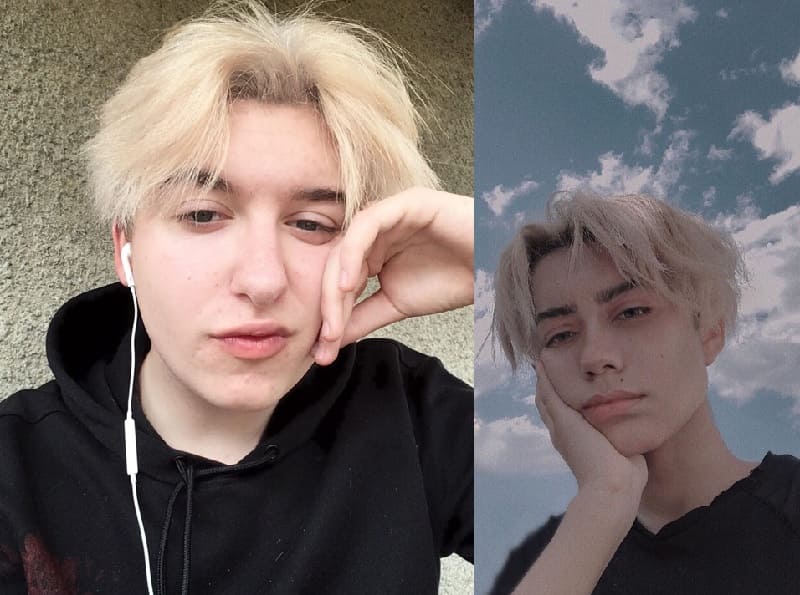 Darker roots can be a striking part of a blonde look, especially when they aren't allowed to grow out very long.
This style features a bold middle part that allows the thick hair to fall down both sides of the face without obstruction.
The darker roots are a great contrast to the blonde hair and make teen boys look relaxed.
9. Allowed to Grow Out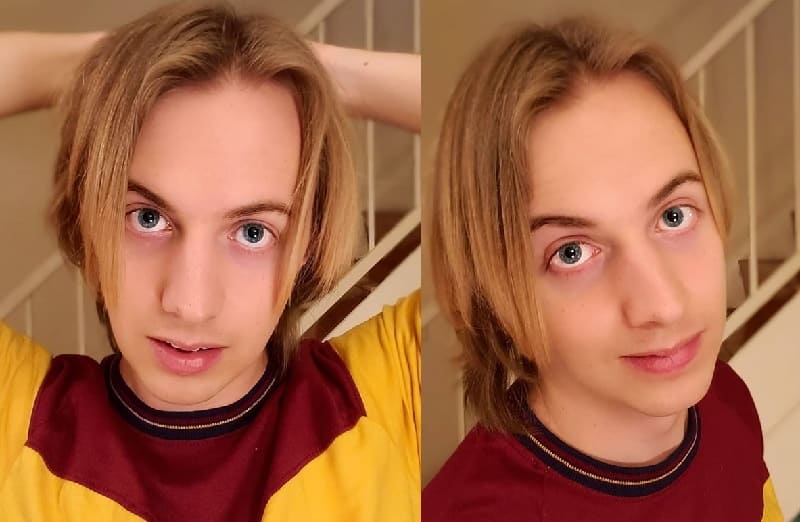 Slightly longer natural blonde hair is a great option for teen boys who have thick hair and want to show it off.
This cut is very easy to maintain and to grow out, making it a great low maintenance option for any boy who is in a hurry and who wants to look great.
The longer front and the length in the back add a lot of interest to the style.
Coolest Medium Length Hairstyles for Boys
10. Longer Side Bangs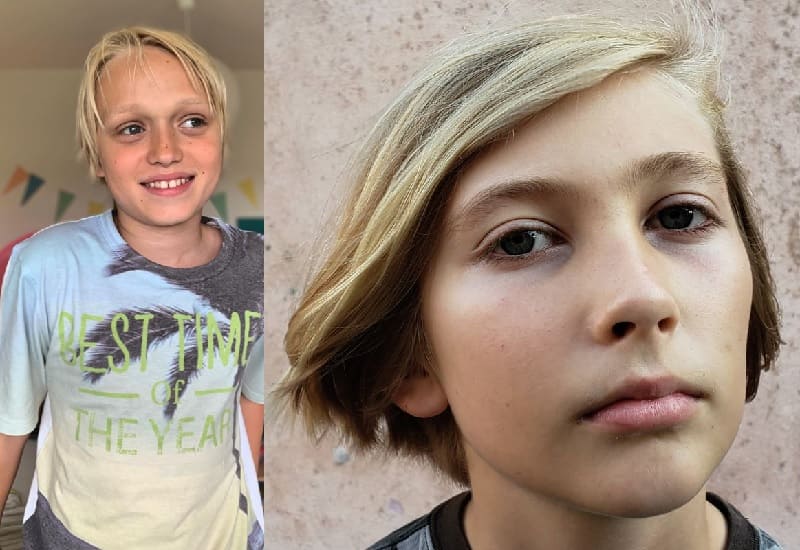 Longer bangs don't have to be parted in the middle, as pushing them over to one side of the face can create a striking and impressive look.
Since this blonde hair is so thick, it won't fall flat on the face and continues to look great all day long.
With the natural movement of the hair as it is pushed to one side, the cut looks trendy and updated.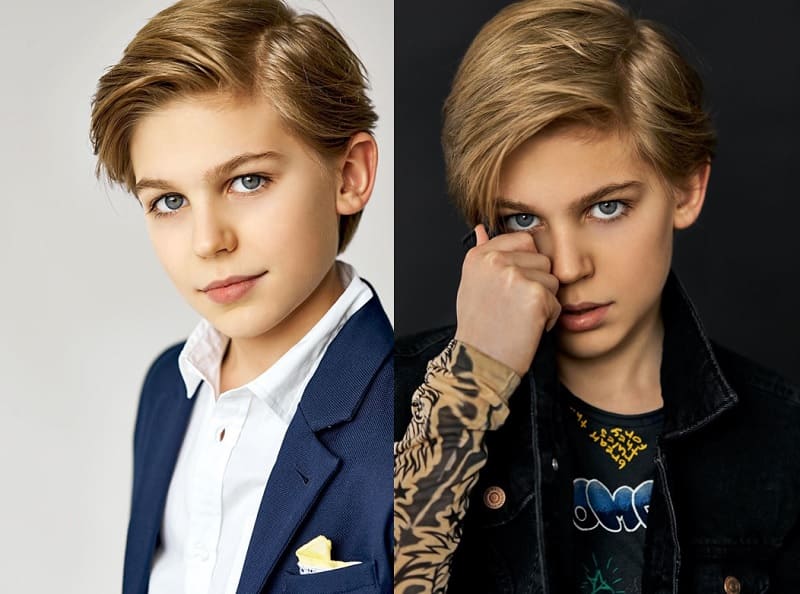 A side part allows longer hair to fall down around the face in an attractive way. Styling the hair on the top of the head so that it frames the face and doesn't come down over the forehead is a great finishing touch to this look.
The honey-blonde color is so deep and varied that it alone is sure to attract attention.
12. Straight Hair Framing the Face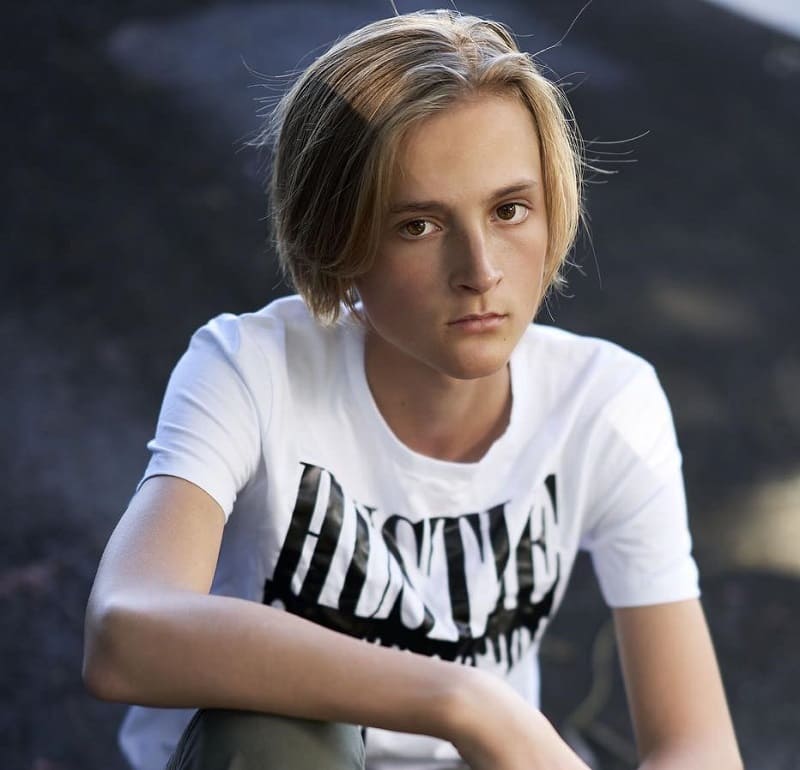 One popular thick blonde hairstyle is to simply allow straight hair to fall down around the face and frame it.
By pushing the hair up from the middle and off of the forehead, teenager can make sure that the hair doesn't get in their way.
This look is very casual and is great for boys with straight hair who want to look as relaxed as possible.
13. Longer Copper Blonde Bangs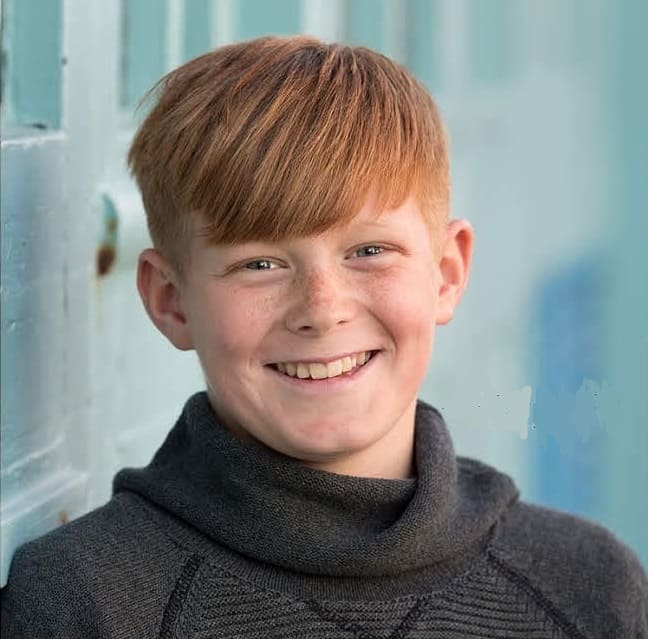 Longer bangs paired with shorter hair on the sides and back of the head make this a very interesting look. Since the hair is so thick, the bangs will fall down on the forehead and appear rich and thick.
The deep reddish-blonde color of this style is striking and a bit different than the normal lighter blonde.
14. Very Short and Styled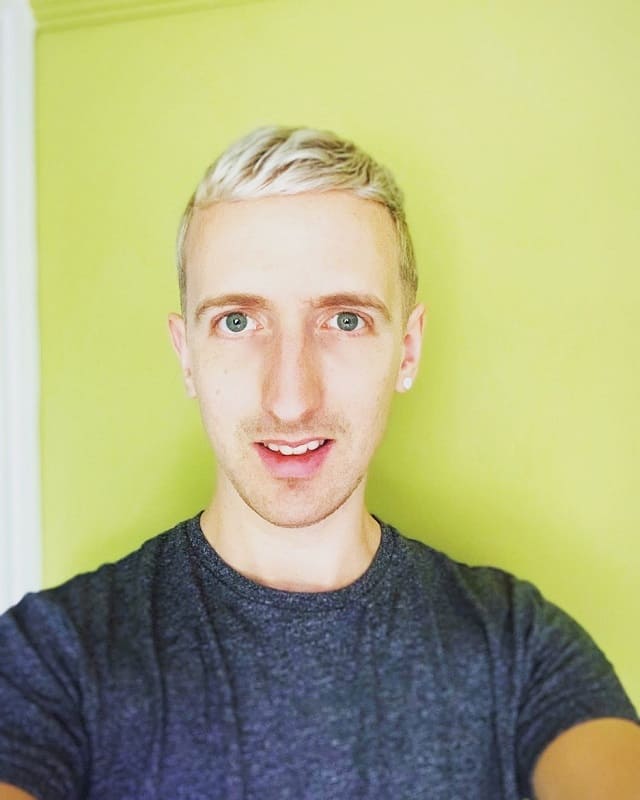 Incredibly short blonde hair looks great when styled appropriately. This cut features incredibly short sides and a little more length on top.
The hair is not allowed to grow so long that the hair will fall down on the forehead. By keeping the hair so much shorter, boys can enjoy a great no-nonsense look with this style.
15. Pulled Into a Pony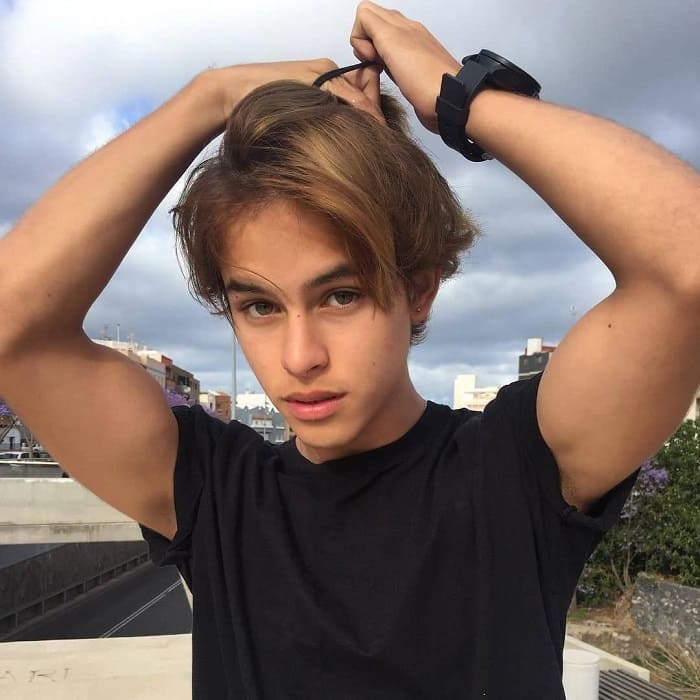 Thick blonde hair that falls to the cheekbones will often be long enough that some of it can be pulled back into a ponytail.
This is a great option for teen boys who want to control their long hair, but don't want to have to sacrifice length to do so. The resulting pony will likely be messy, which is great for confident boys.
16. Made Wet with Product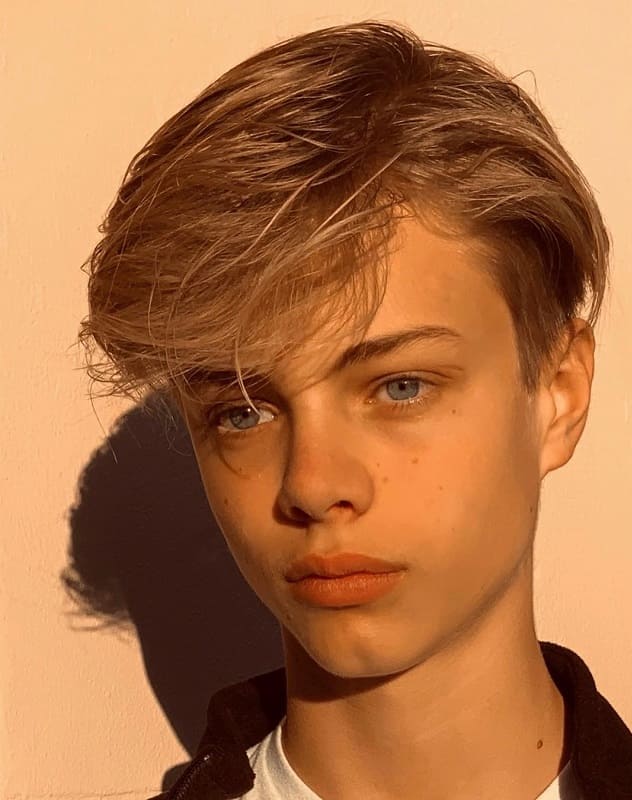 Styling thick hair with the product is key to making sure that it looks great. This style uses so much product that the hair manages to look wet throughout the day.
This adds structure and design to the style and prevents it from looking like a regular cut.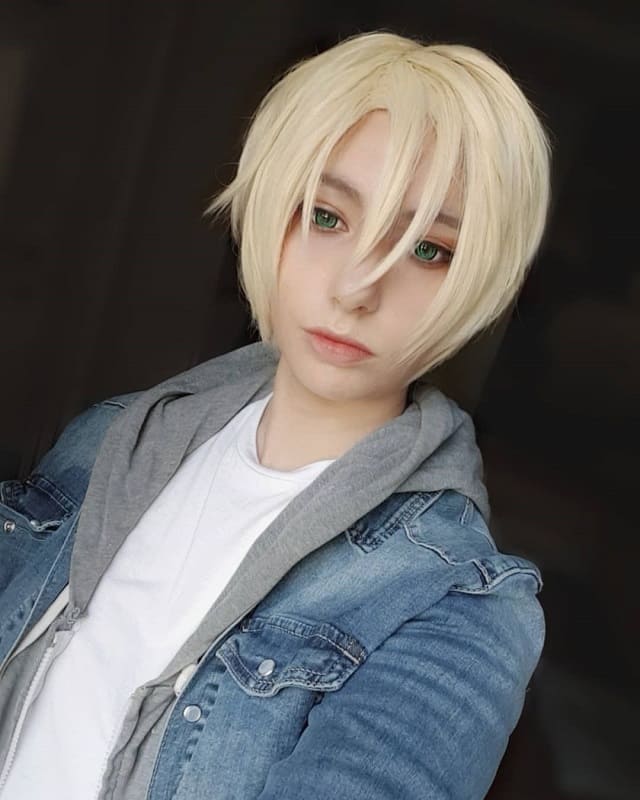 Perfectly straight blonde hair looks great when it's allowed to cascade and curl gently around the face.
This hair may need a little coaxing with a curling iron for the tips to curl in towards the face, but the end result is striking.
The white blonde color of the hair combined with its length and movement make it a bold and unique look for daring boys.
18. Perfect Highlights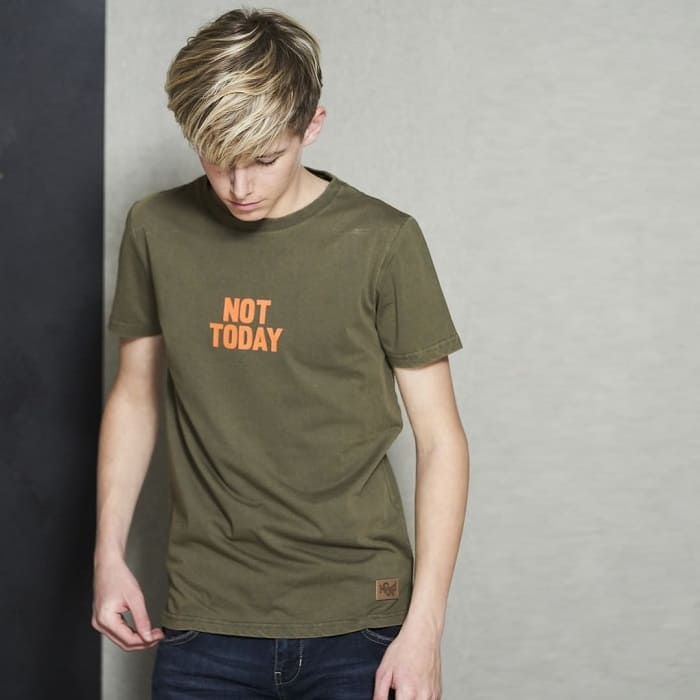 A longer top looks great when it is perfectly highlighted with rich colors. This blonde highlights is a great hair color option for a boy who isn't lucky enough to be naturally blonde.
The varied colors in the hair add depth and interest and make this look very impressive. Shorter sides and a longer top add structure and design to the style.
19. Shorter Style Off the Face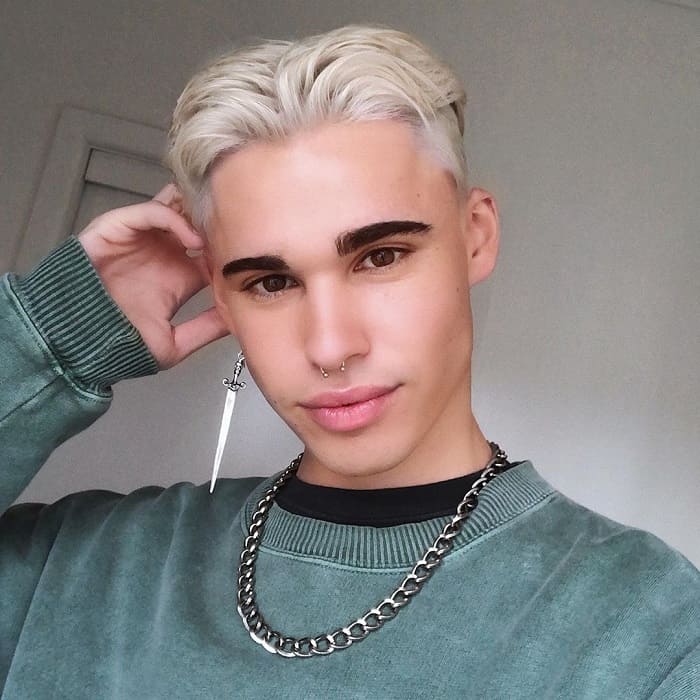 Keeping shorter hair off of the face is a great way for boys to put their best face forward and enjoy looking amazing.
This short hairstyle for teen boys involves pushing the bangs and thick hair on the top of the head back from the face with a little product so that it will stay in place.
The white blonde of the style is a great contrast to naturally dark eyebrows.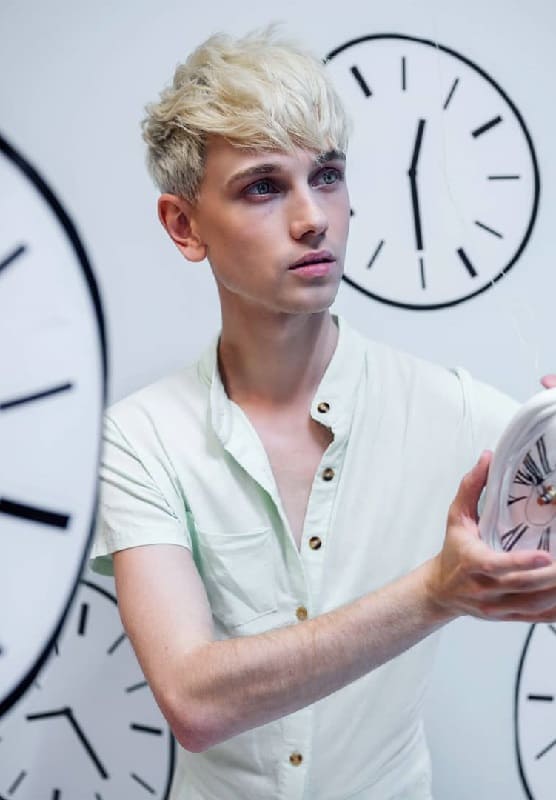 Longer hair on the top of the head looks amazing when it is pushed forward to fall down on the forehead.
As long as the blonde hair doesn't pass the darker eyebrows, then this look is impressive and doesn't look too messy or uncontrolled.
Any of these blonde hairstyles are great options for a teen boy who is lucky enough to have thick hair and who wants it to look its best.
Updating personal style can be scary, but changing a bad cut for one of these great styles is sure to give a boy a boost of confidence and make him feel much better about how he looks.