Short haircuts are a great option for teen boys who wants a style that is fast and easy to take care of.
Rather than dealing with the frustration of longer hair, which takes more time to wash, to style, and to cut, boys can choose instead to cut their hair and make their mornings faster and easier.
Short Hairstyles for Teenage Boys
Teenage boys have a lot to think about before cutting off their hair. One thing that they will want to consider is how thick their hair is and how much time they are willing to spend styling their hair.
They also need to consider if they want to dye it, what color they have now, and how easy their hair will be to take care of. Check the amazing teen boy's short haircuts to draw inspiration for yourself,
1. Medium Fade with Thick Top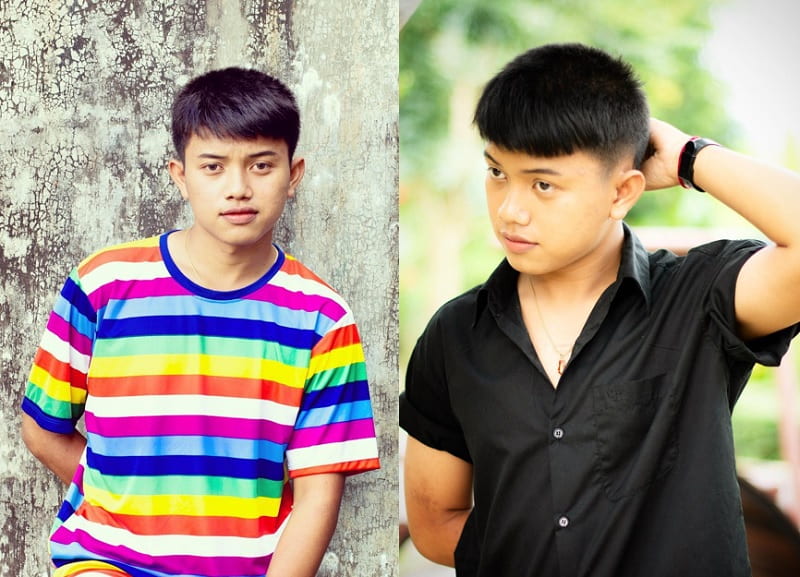 A medium fade looks great on most any boy, especially ones who have very thick hair. Allowing the hair on the top of the head to grow a bit longer and to remain as thick as possible makes this a stunning look.
The hair should be kept short enough so that it stays out of the eyes and won't make it difficult for teenager boys to see.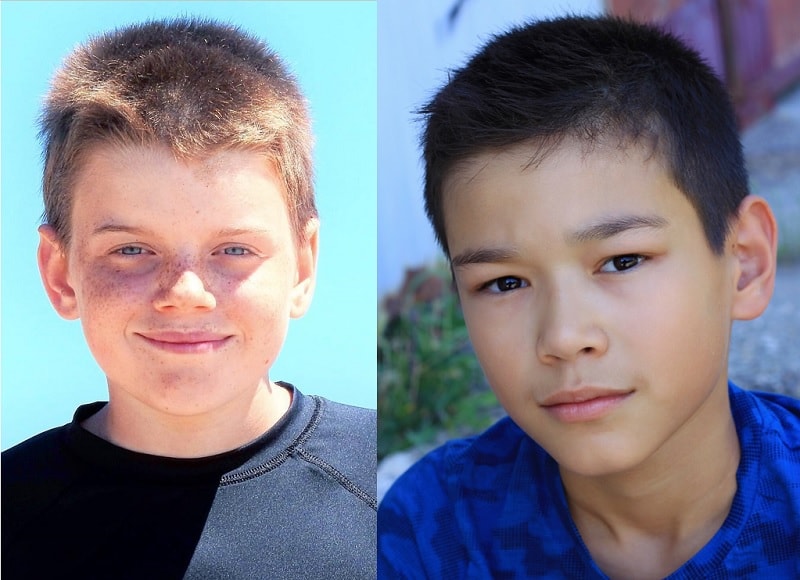 One of the most simple short haircuts for a teen boy is when the hair is all cut to the same length. This makes taking care of the style incredibly easy, as boys will only have to wash their hair and then head out the door.
It's also very easy to maintain this style with regular trims, which will prevent the hair from growing too long and looking out of control.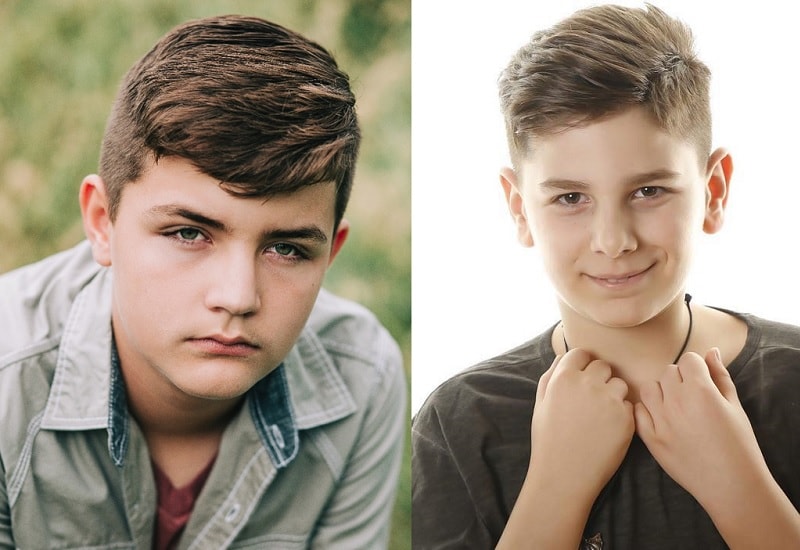 Undercuts are a great way to lose some extra weight on the sides of the head, and this undercut with the slightly longer top creates a fun look.
The hair on top of the head can be styled to the side so that it stays out of the way and still has some movement, which prevents the look from being boring or looking too stiff.
4. Spiked up on Top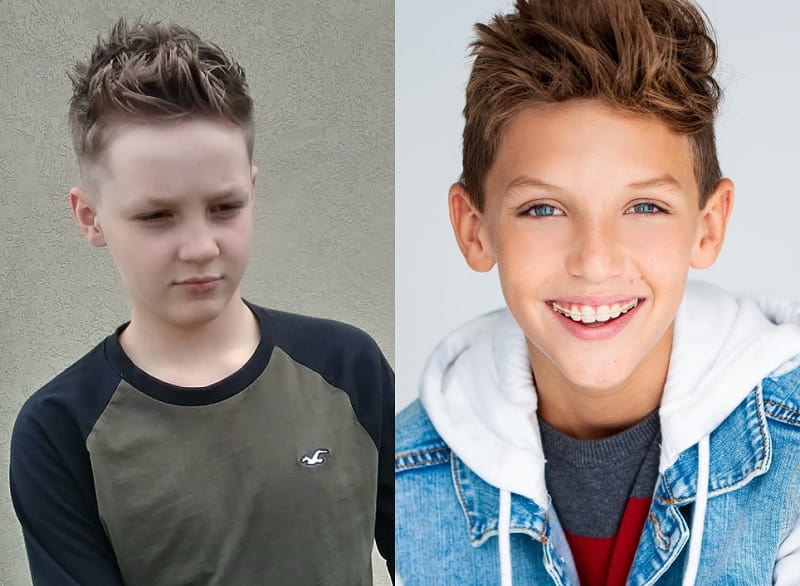 As far as short hairstyles for teenage boys go, this one is very popular because it looks great on most boys.
Short sides with a smooth fade and longer hair on top turn this cut into a stylish look with the help of a bit of product. The longer hair can be messed up and spiked to add volume to the look.
5. Shaggy and Full of Layers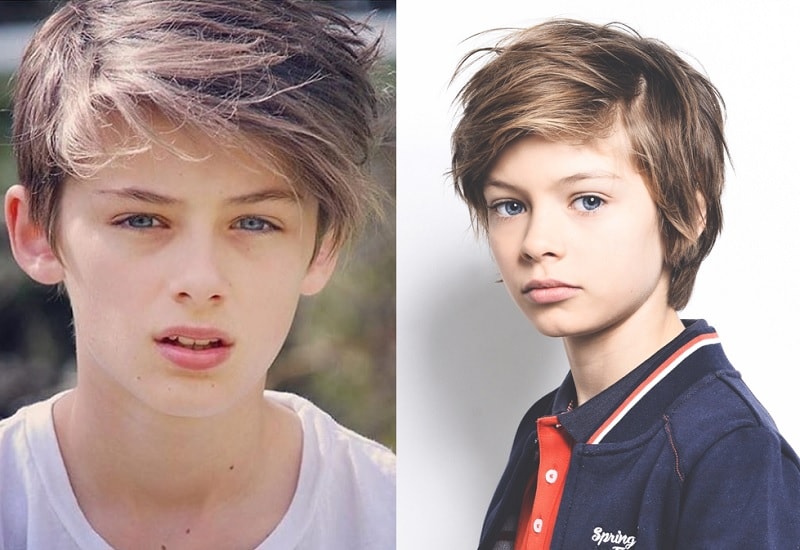 Shorter hair that is allowed to look a little shaggy will look its best when there are a number of layers cut into the hair.
Cutting these layers prevents the hair from looking unkempt or allowing it to fall flat. The hair can be cut over the ears or allowed to grow a bit longer, depending on the preference of the boy.
6. Skin Fade to High Top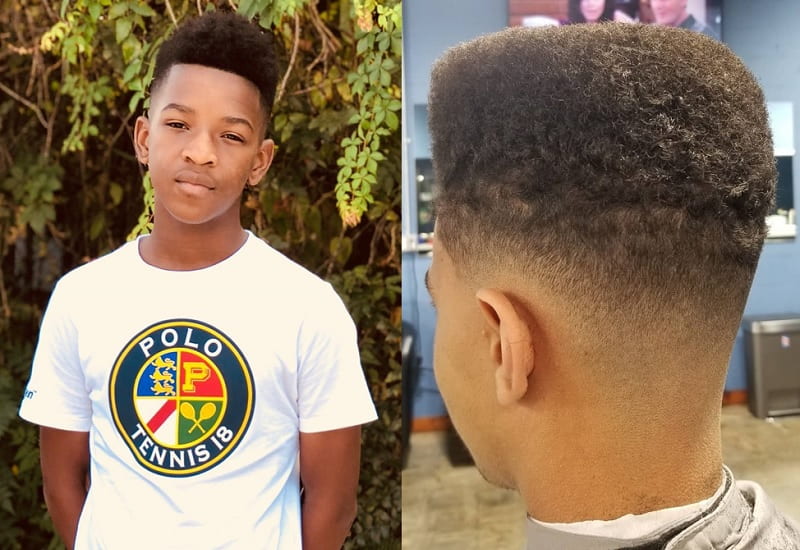 A skin fade is striking, especially when it is paired with more volume on the top. This high top hairstyle looks great when it is trimmed regularly so that it has a neat and sleek line.
It's the perfect look for a teen boy with short hair who wants a style that is easy to take care of and will make him look his best without a lot of daily work.
7. Longer Bangs to the Side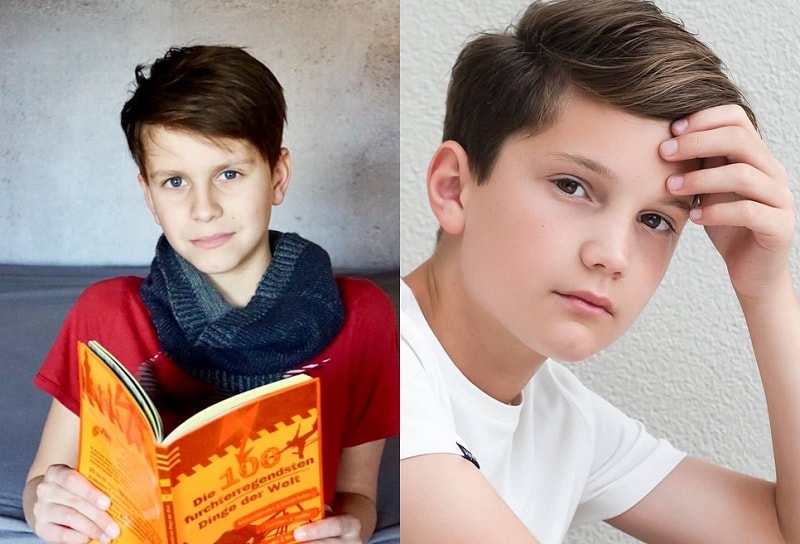 Longer bangs that are pushed to the side can fall delicately around the face, making any teen boy look amazing.
This teen boy's haircut has a number of layers on the top, which helps to prevent the short hair from looking too stiff. It's a bit longer than other shorter options, which is great for boys who want to experiment with length.
Exclusive Hard Part Hairstyles for Boys
8. Bangs with Undercut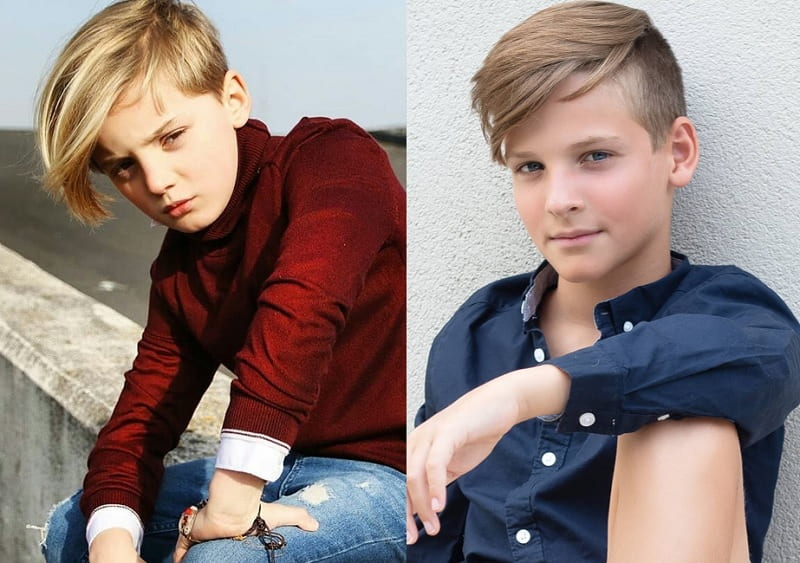 Long bangs paired with a great undercut look fabulous when pulled down to rest on the forehead. This look is striking due not only to the length of the hair but also how straight it is.
It's a great look for boys with any color hair but looks especially great on blonde hair. The shorter sides help the longer top to really stand out with this cut.
9. Short and Curly
Curly hair doesn't have to look out of control when it is cut a bit shorter. This short hairdo is a great look for teen boys who want movement in their hair, but who aren't willing to deal with long curls.
The hairstyle doesn't require much work in the morning since the hair will curl and lay in different ways on its own, creating a fun look.
10. Shaved Side with Long Top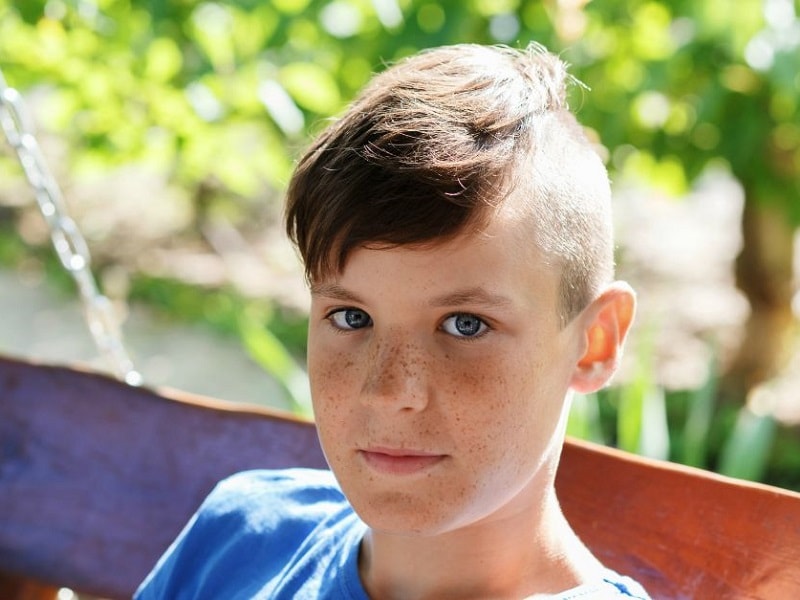 Shaved sides are a bold fashion choice, especially when paired with longer hair on top. This look is great, no matter if the hair on top is pushed to the front or lays gently to one side.
It's an eye-catching style that is a great option for any short-haired teen boy who wants to make sure that he is the center of attention in any situation.
11. Smooth Fade with Curls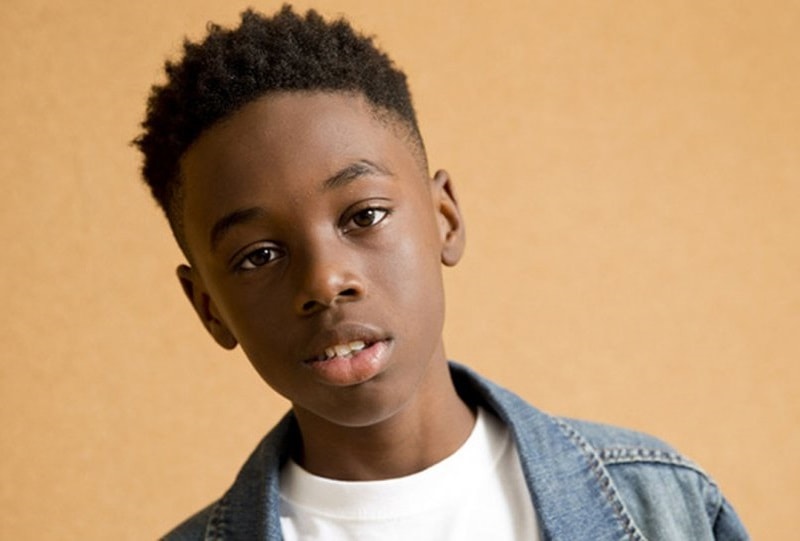 Great fades make any haircuts for teen black boys with curly hair look even better, as this short hairstyle proves.
The slightly longer hair on the top of the head shows off the movement and body of this naturally curly hair, while the shorter sides give it a clean and sleek look that is undeniably trendy and modern. All teen boys are sure to love this great style.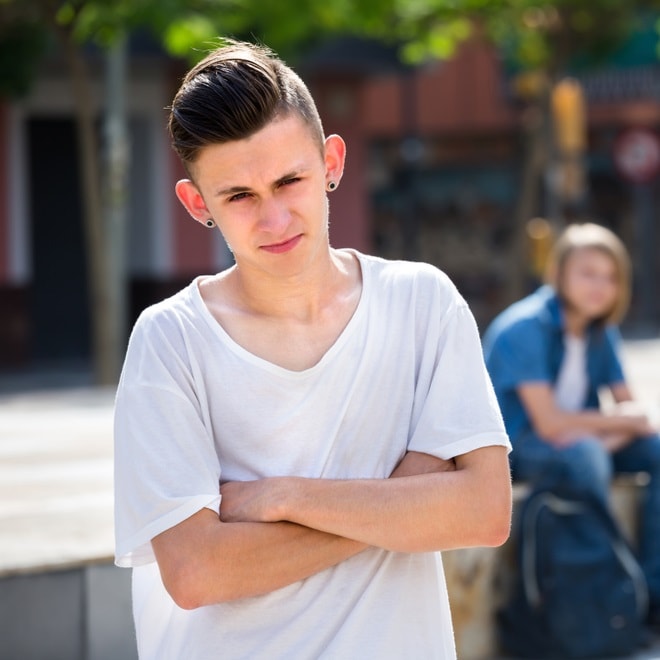 A high fade up the sides of the head with longer hair on top can only be improved upon when the hair is made into a pompadour.
Boys who have thicker hair and want to give it a lot of bodies while still controlling how it looks will love the combination of shorter sides and full pomp, as it looks chic and bold.
13. Sleek Comb Over
Sleek tops are a great way to brush hair over to the side to keep it out of the way and out of the face. While this is a fairly common short haircut for teenager boys, adding a hard line to the side of the head allows even more interest.
The shorter sides are separated from the longer top by the hard-line, adding design and style to the look.
14. Shorter and Controlled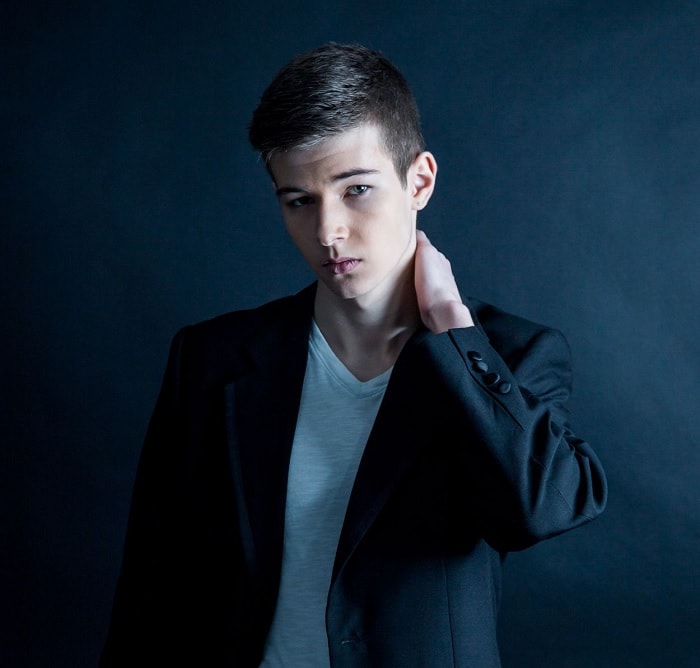 Teen boys who want to look their best and prefer the preppy look will appreciate this shorter and more controlled style.
The hair is kept closer to the head, and the top, while longer than the sides, is still quite short. This, in addition to a bit of product, results in a sleek style that looks professional and makes boys look grown-up.
Trendy Hairstyle Ideas for 14-Year-Old Boys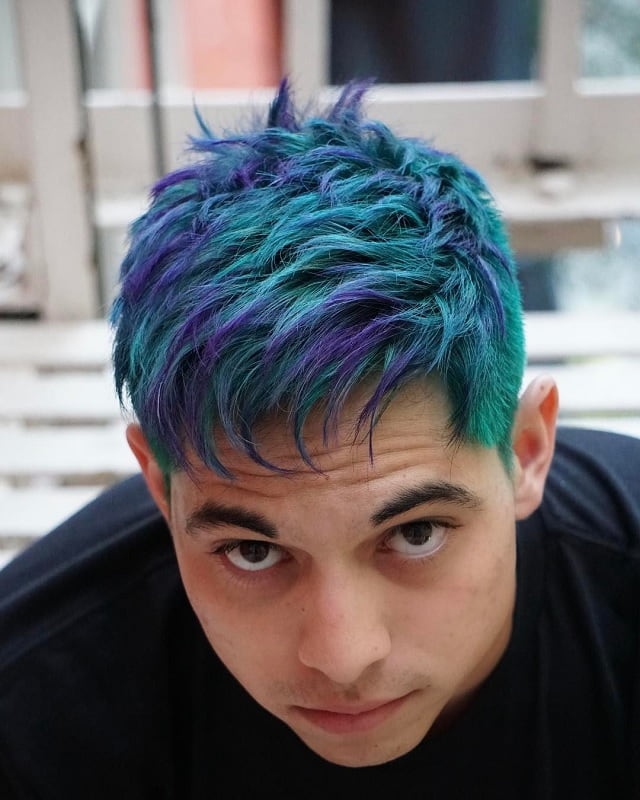 Teen boys with short length hair who want to look bold and really stand out will love the way that their hair looks when it is dyed. Blue and purple dye create a deep and fun style.
Adding some texture with a product to the longer top prevents it from falling flat, and keeping the shorter sides dyed as well ensures a cohesive and trendy look.
16. The Justin Bieber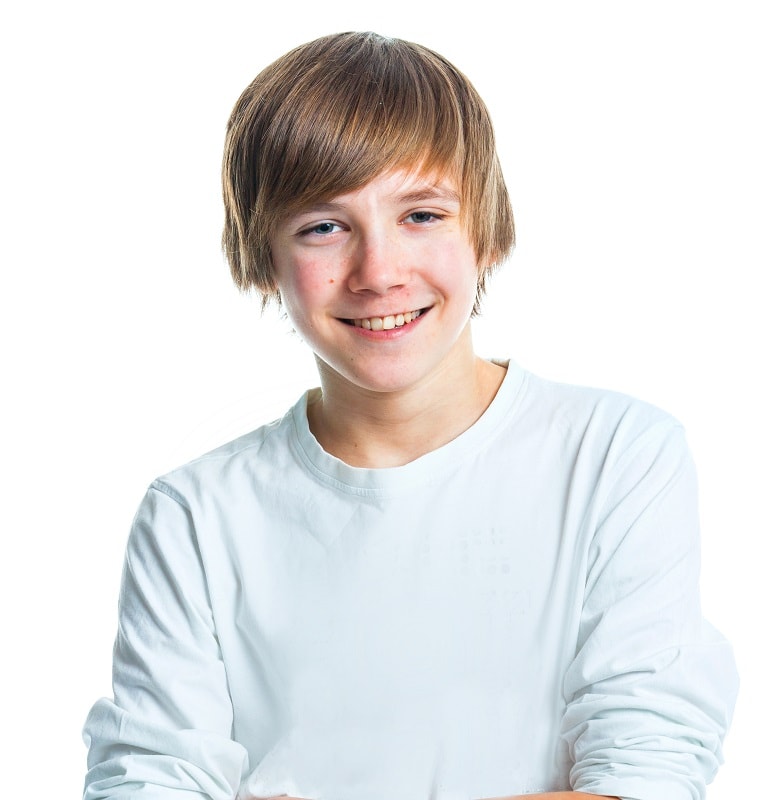 Luckily the Justin Bieber hairstyle will never go out of style! It features longish straight hair combed to the side. It's best for teenage boys with straight thin hair as that texture can best display the style's movement.
17. Very Short Black Hair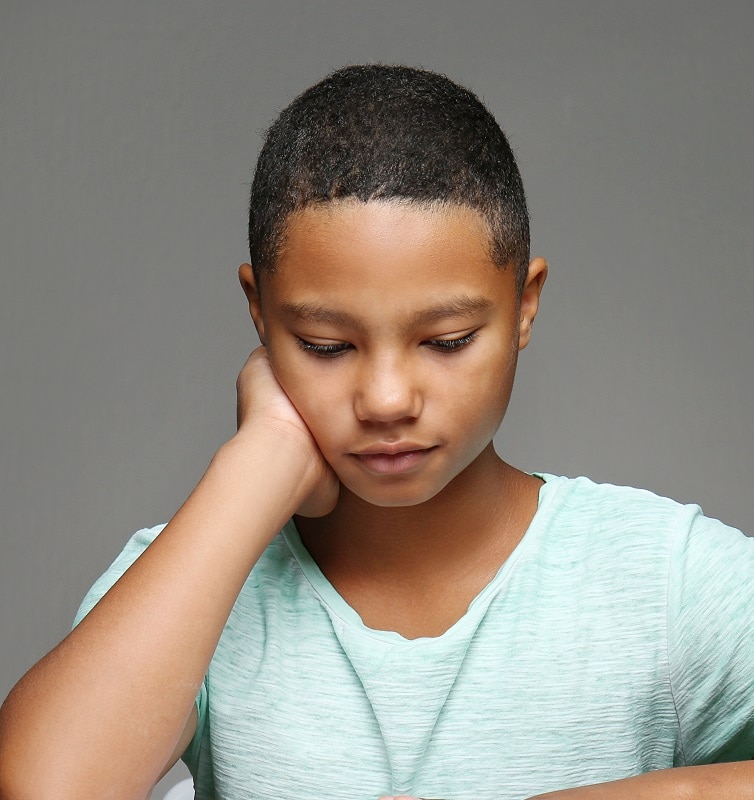 Teen boys with natural black hair often choose to sport a super short hairstyle. It's the lowest maintenance there is without going bald! Any teenage boy will love this wake-up-and-go look.
18. Curly Top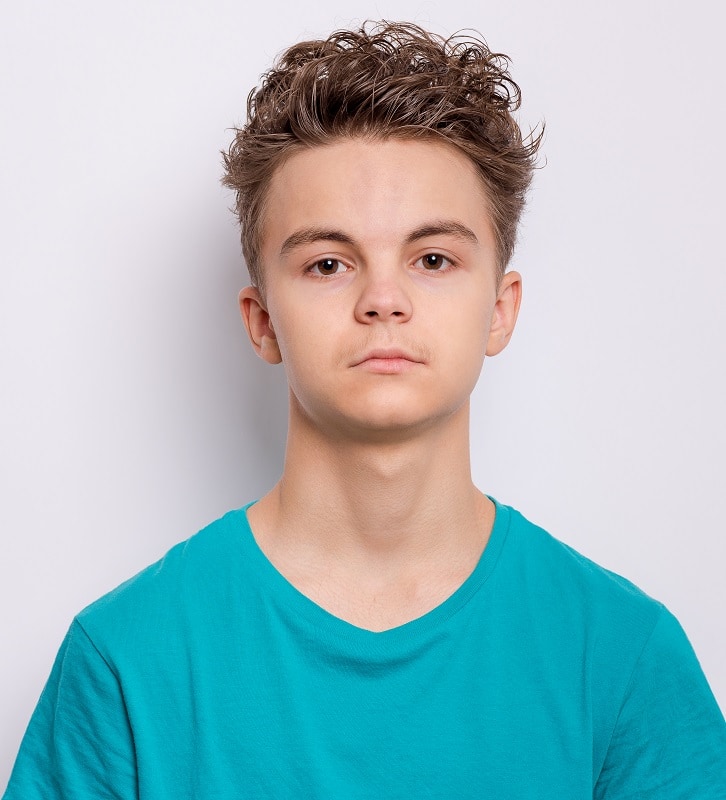 A low fade shapes a haircut with a curly top. This style works best for teenage boys with naturally curly texture. They will just have to add a bit of product to enhance curl shape.
19. Fohawk
Teenage boys will love the punk vibe of a fohawk, which is shorter than a traditional mohawks. The fohawk enables your boy to keep his hair long on sides as well, just in case he changes his mind and wants to start another style.
20. Hard Part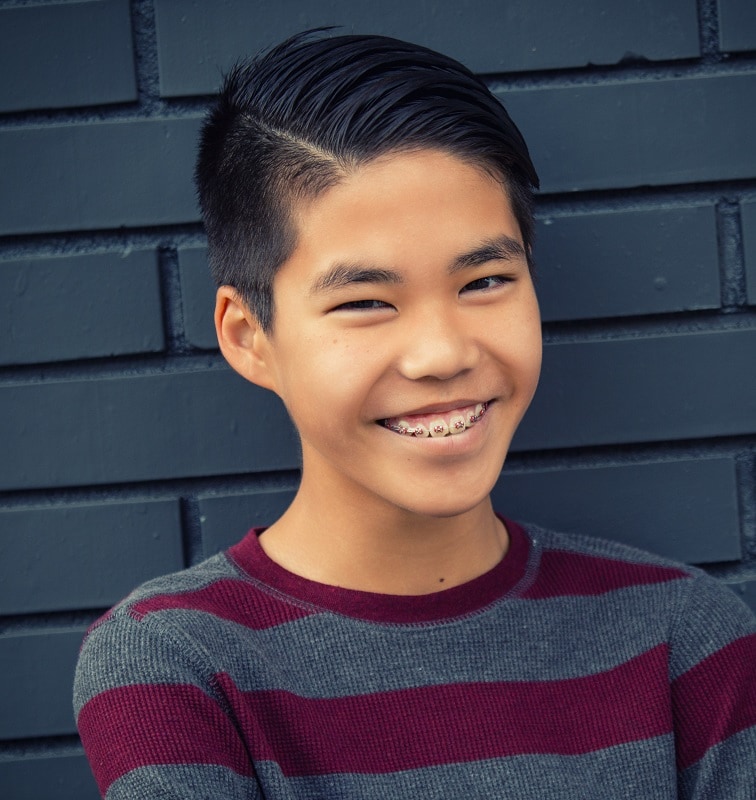 The hard part is a handsome hairstyle any teenager will look good wearing. A medium to high-fade accompanies it here, along with a long smooth combed side. Minimal sideburns are pointed in shape.
21. Buzz Cut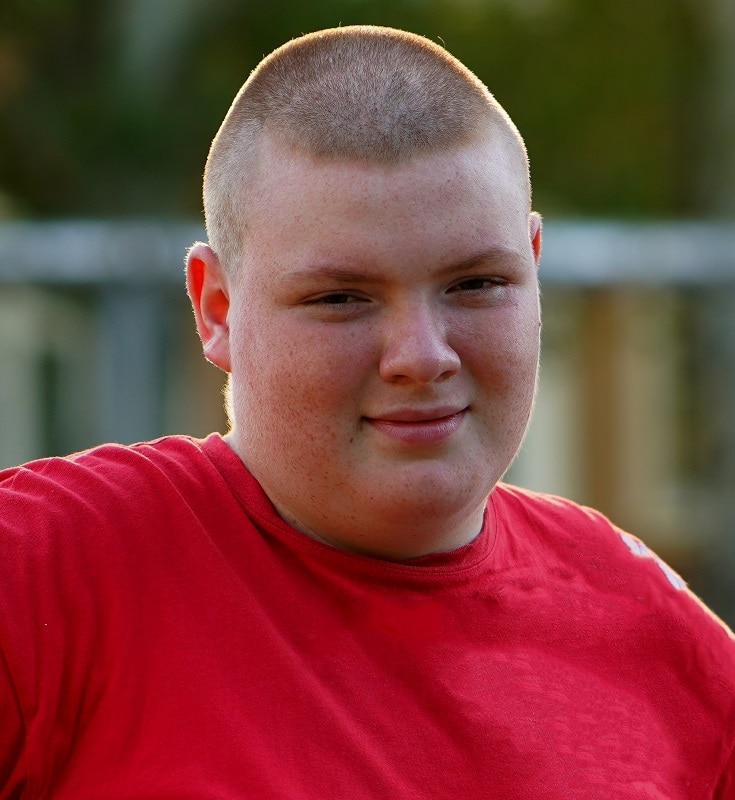 The buzz cut is almost a rite of passage for teenage boys. The tough look it gives the wearer is what draws the attention of many boys. It's also super low maintenance!
22. Short Fade
Combing a long head of hair straight back on top is a suave look for teenage boys. Pairing it with a fade will make him look even more fresh. It's a great style whether for every day wear or just for those fancy occasions.
23. Spiky Fade
If your teenage boy isn't about smooth or super short hair, let him work the long texture by spiking it up top – he can choose between spiking it straight up or slanted. Short sides ensure this look doesn't get too wild and unruly.
With so many great short hairstyles for teen boys to choose from, any boy should be able to find a great style that will work for him.
It's fun to change hairstyles, and boys who want to make a huge impact with a new look will want to consider if a new style is right for them.