Long haircuts are a great option for teen boys looking to express themselves with their hair. While many people think that only girls worry about their hair, teenage boys with long hair are just as concerned with their appearance.
Long hair on boys is becoming more and more popular, as well as socially acceptable, leaving many boys wondering how to wear one of these styles and which one is right for them.
Trendy Haircuts for Teen Boys with Long Hair
Any of these 25 great long haircuts for teenage boys is a great choice for a teenage boy looking for something different. They're all modern and trendy, making them perfect for school, dates, and sports.
1. Long Straight Hair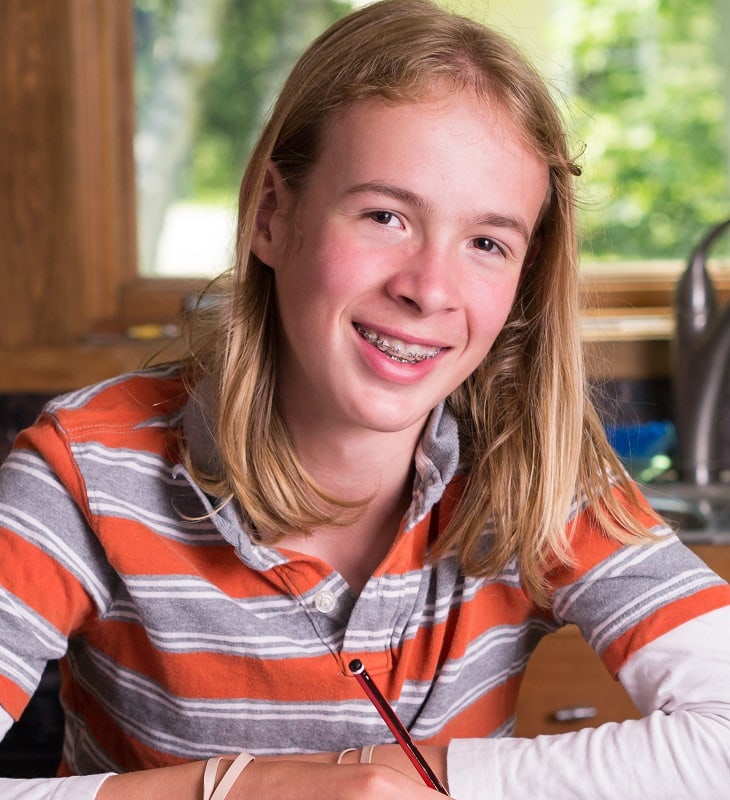 Nowadays, more teenage boys are choosing to wear their hair long. It's definitely low maintenance for boys with straight hair. All they need to do is comb it!
2. Long with Color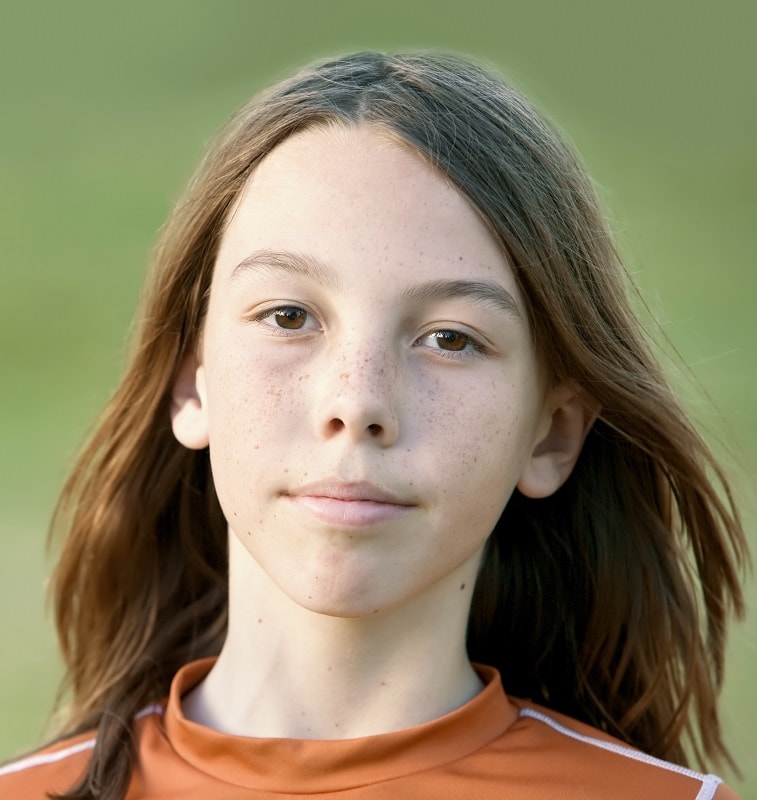 A small pop of color accents the dark blonde hair of this teenage boy. It's not as dramatic as an all-over color job, but still allows your boy to play with color and express his personality!
3. Shoulder-Length Curly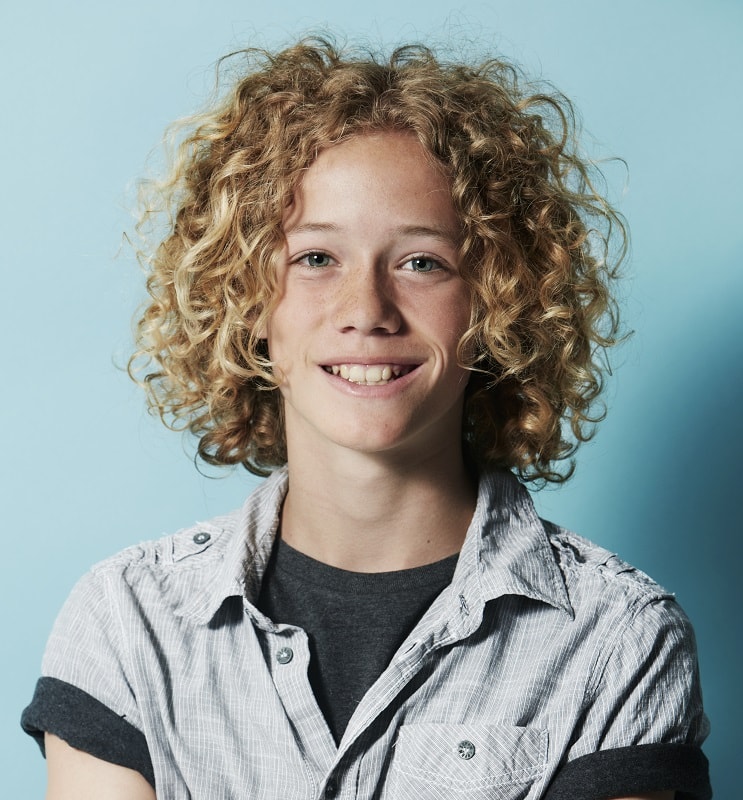 If your teenage boy has naturally curly hair, encourage him to grow it out to shoulder length. A center part is all he needs to get this easy-to-style look.
4. Straight Layers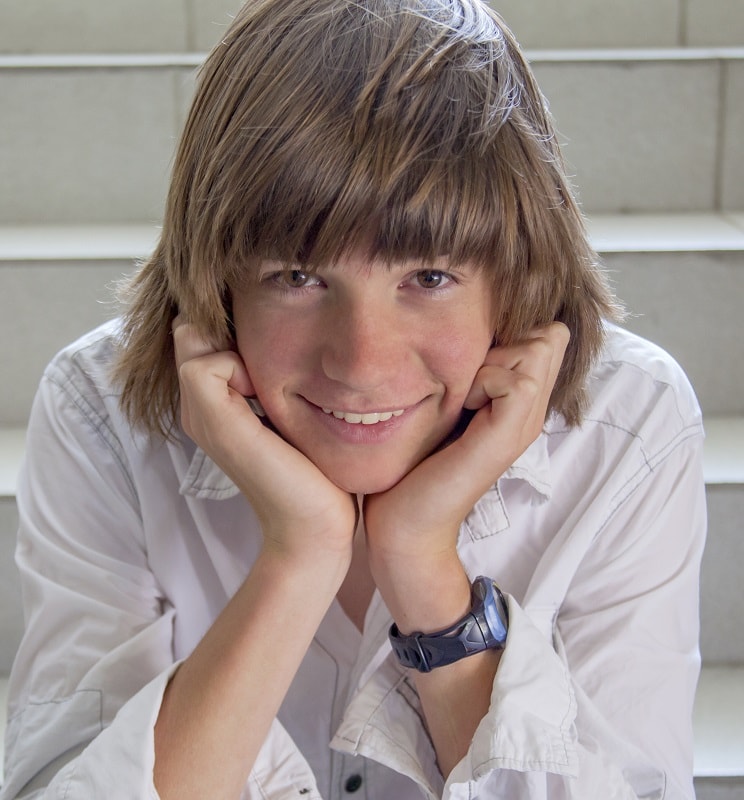 Long layers help this straight haircut with shape. Hair barely touches the shoulders and it also covers the ears, adding nice framing to any face shape.
5. Wavy Braids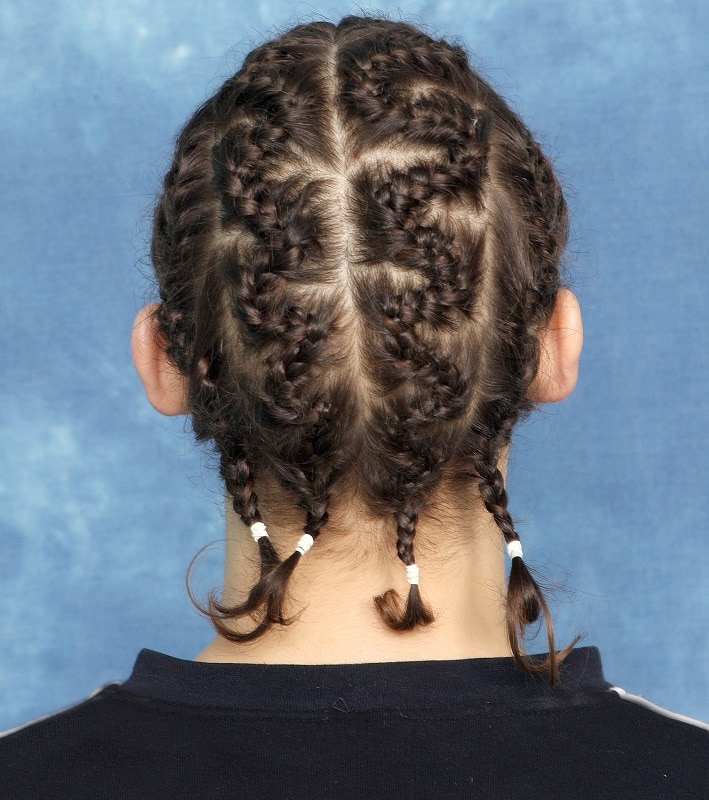 For a teenage boy with hair that reaches to at least his neck, he can try this braided hairstyle. Four small braids run from the hairline down to the nape of the neck.
6. Messy Waves
Another way for teenage boys to wear long wavy hair is by letting it be slightly messy. The bedhead style is always in, so they can just run their fingers through hair to lightly comb it.
7. Long Surfer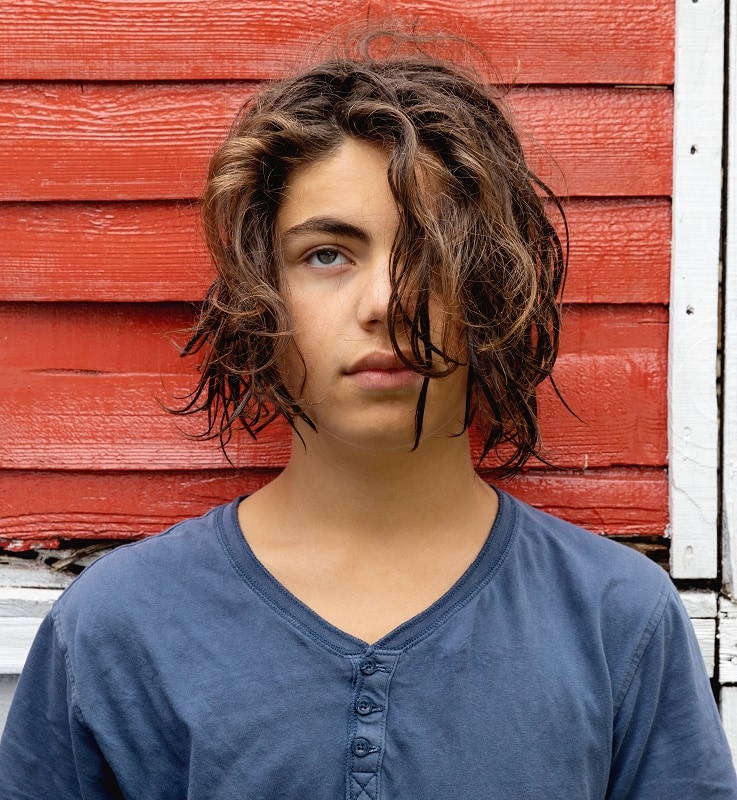 Girls go crazy for long surfer hair on teenage boys, so we know your boy will love this look! He just needs to wear it natural and maybe run a bit of hair product through to hold its style all day.
8. Wavy Blowout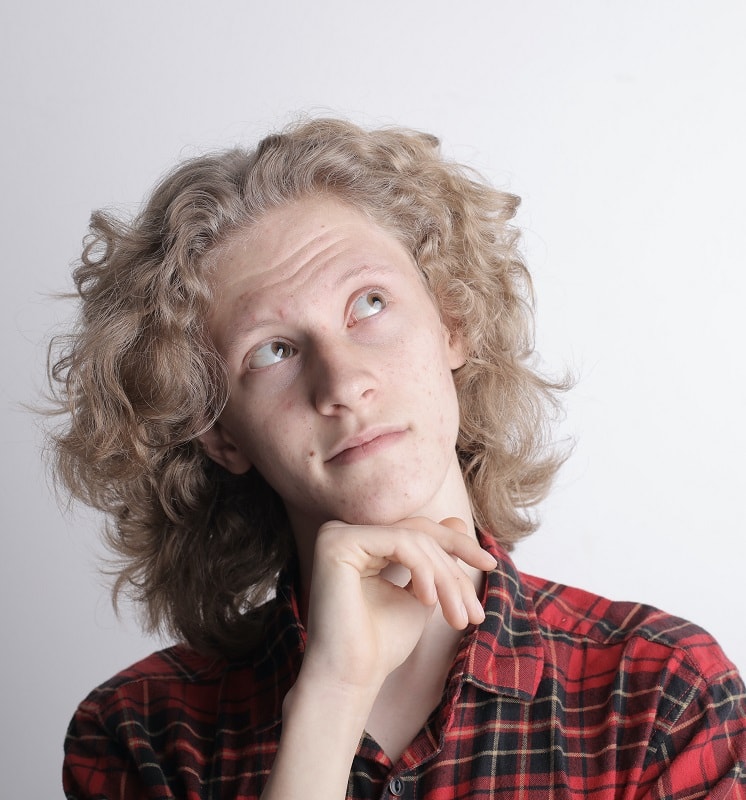 To round out a narrow or long face, use a blowdryer to hit wavy hair from the front. It'll make your boy's haircut windblown so he can wear it loose without it getting in his face.
9. Long Dreads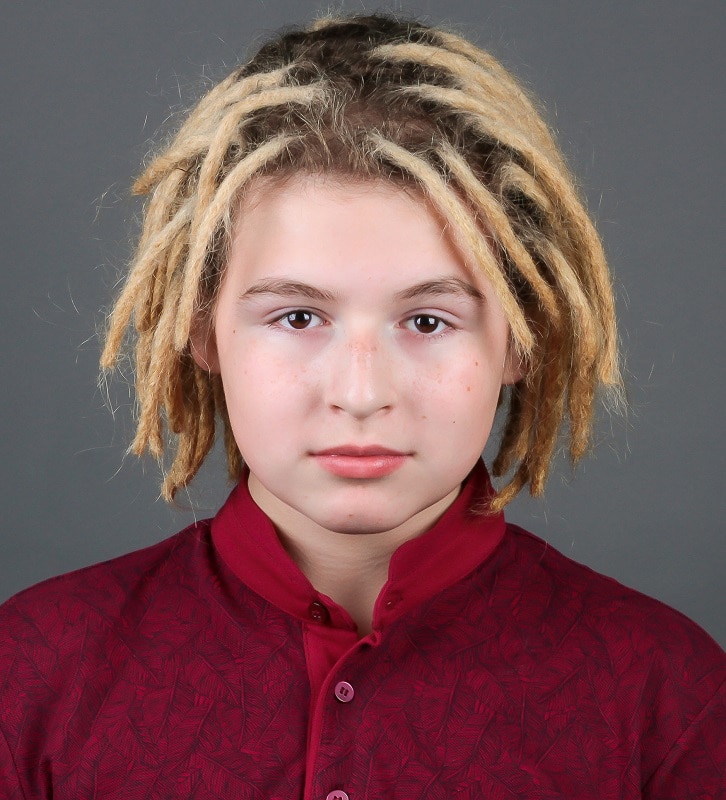 For some teenage boys it's easier to not have to mess with their hair or worry about styling it. Let him try out dreadlocks. When professionally done and taken care of, dreadlock extensions can last up to several years.
10. Straight Side Bangs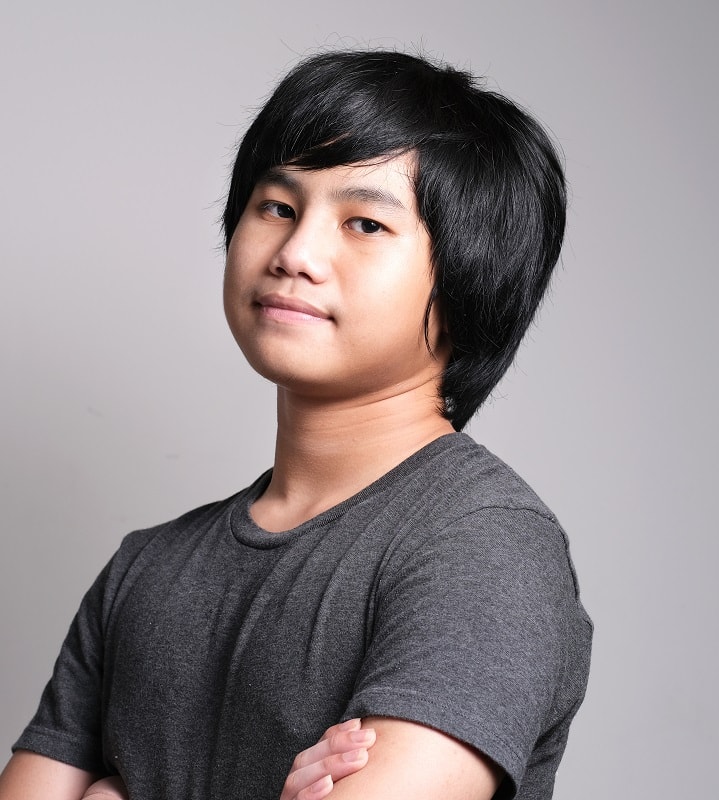 This straight haircut that reaches the neck is the best of both short and long. There's enough for your boy to run his hands through and style if needed, but bangs are short and easily brushed to the side.
11. Loose and Naturally Wavy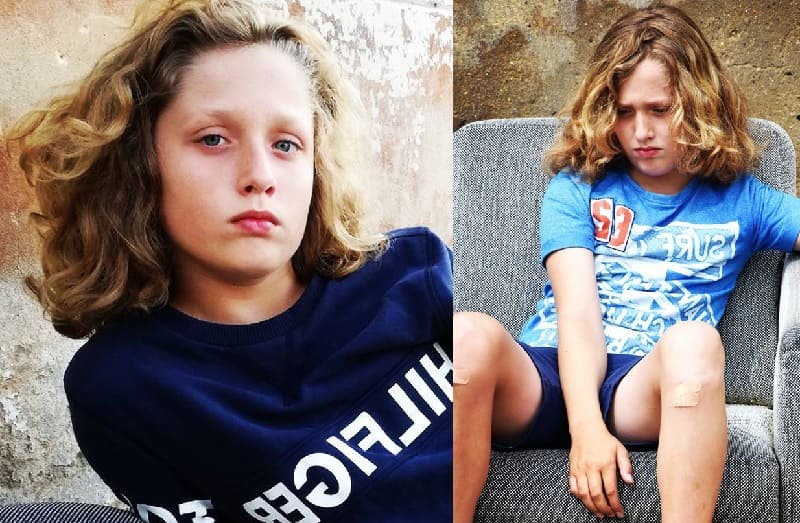 Teenage boys who want a lot of lengths and have naturally wavy or curly hair can easily allow the volume of their curls to create a unique design.
Wearing hair to the shoulders provides plenty of lengths for the curls to really show, creating a fun look that is very relaxed and flowing and doesn't require a lot of upkeep.
Excellent Hairstyles for Little Boys with Long Hair
A longer top that is brushed to one side away from a fade is fun and refreshing. As long as the teen boy with long hair wearing this style is willing to use enough product to hold the hair in place, then there is very little chance of it looking messy or uncontrolled.
Longer bangs don't have to be pushed out of the face, especially if a boy is looking for a cut that he can run his hands through from time to time.
Pushing bangs forward eliminates the need for a hard part and creates a very relaxed and natural style, which is great for boys who tend to be laid back.
14. Long Top Slicked Back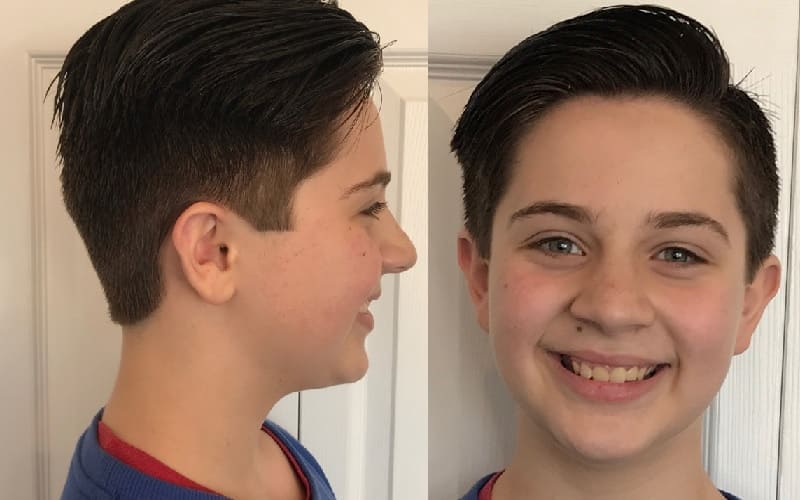 A longer top doesn't have to be slicked to the side, as this look shows. Some long hairstyles for teen boys have the longer hair on the top of the head slicked straight back from the face.
It looks very updated and modern and is a great option for any boy who wants a style that looks traditional but has a twist.
15. Messy Curls and Bangs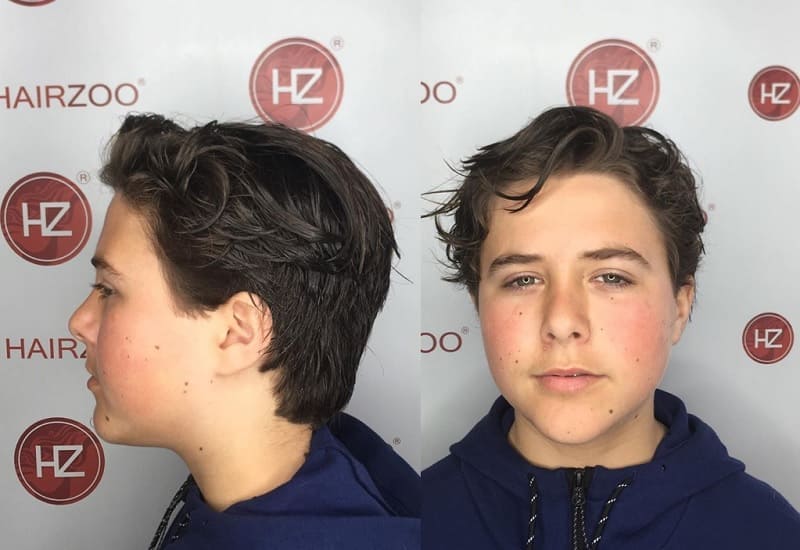 Messy curly or wavy hair looks great when there are a few bangs left around the face. These help to break up the monotony of the hair and add some interest to the face itself.
Using a bit of product to hold swooping bangs in place creates a unique look that can vary from day to day without much effort.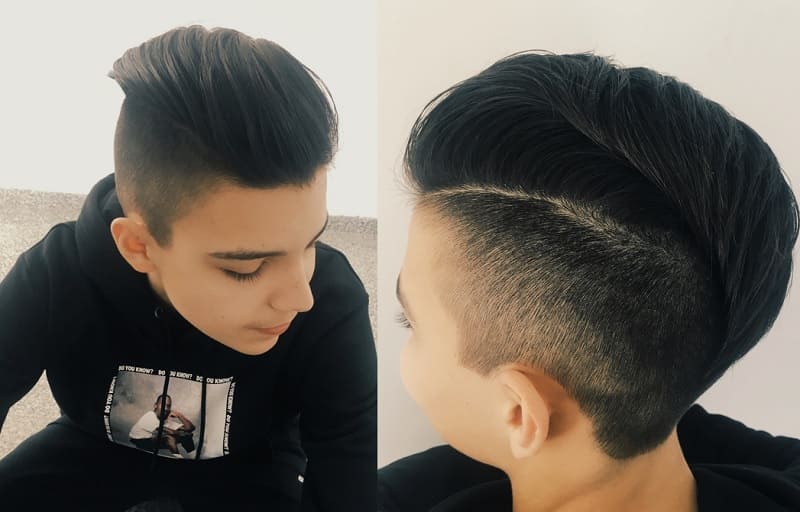 A sleek top that is brushed straight back from the face looks anything but boring, thanks to the hard sideline cut into the hair.
A perfect fade is separated from the longer hair, thanks to this line, resulting in a unique style that is a little bit modern and shocking.
17. Curly Bangs Framing the Face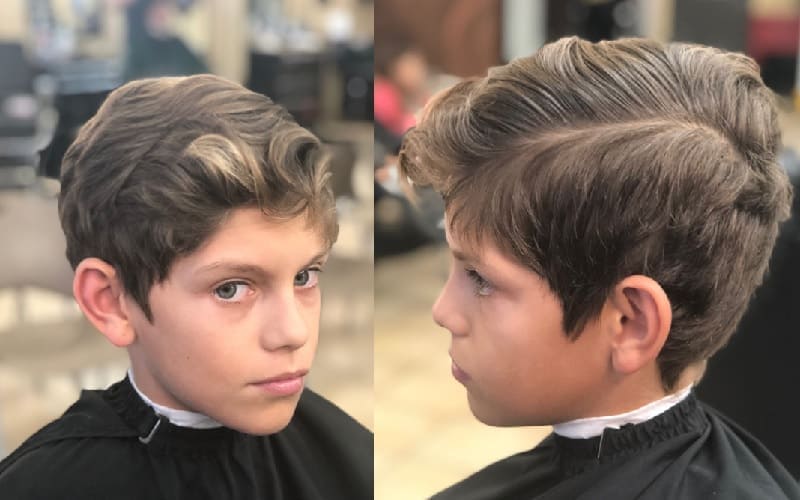 Curly bangs can be difficult to control, but this teen boy long haircut embraces them rather than fights them, making it great for boys who have a lot of volume in their hair.
The curls of the bangs add movement and body to the style, and the longer hair on top is also voluminous. With hair pulled forward in front of the ears, it does a great job framing the face.
18. Long and High on Top
Black boys who have super curly hair that will easily hold their shape can wear this style with confidence.
It reaches high up above the head and, thanks to the curl and its length, is a show-stopping style that will grab attention. Not only does it look great, but it's relatively easy to take care of with regular trims.
19. Brushed to the Side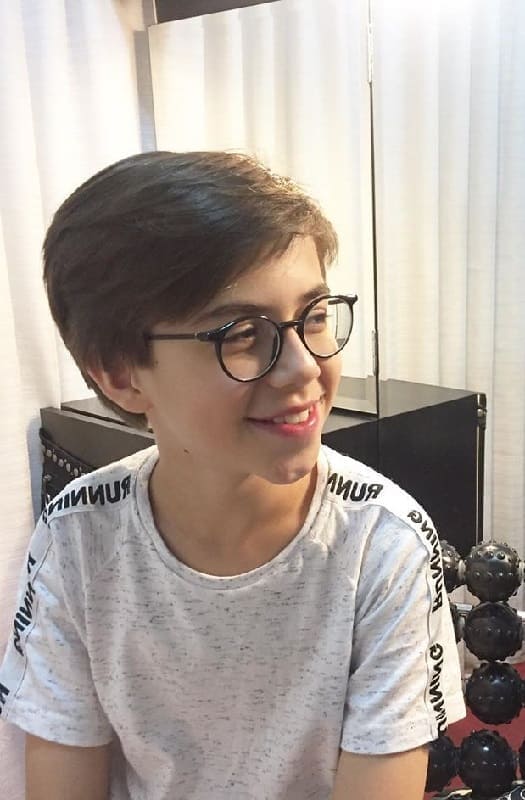 Brushing hair to the side without using any product results in a natural and relaxed look. Some boys don't want to use a lot of product, and this is a great option for them.
Longer bangs and hair that is allowed to grow over the ear result in a comfortable look that is ideal for all ages.
20. Full Curls
Full curls that are allowed to grow a bit longer than normally add a ton of body and interest to any style.
These teen boy's long hairdos require the hair to be cut shorter around the neck and ears to allow the top of the head to be voluminous and the main focal point of the cut.
Unique Tween Boy's Hairstyles to Try
21. Simple and Free From Products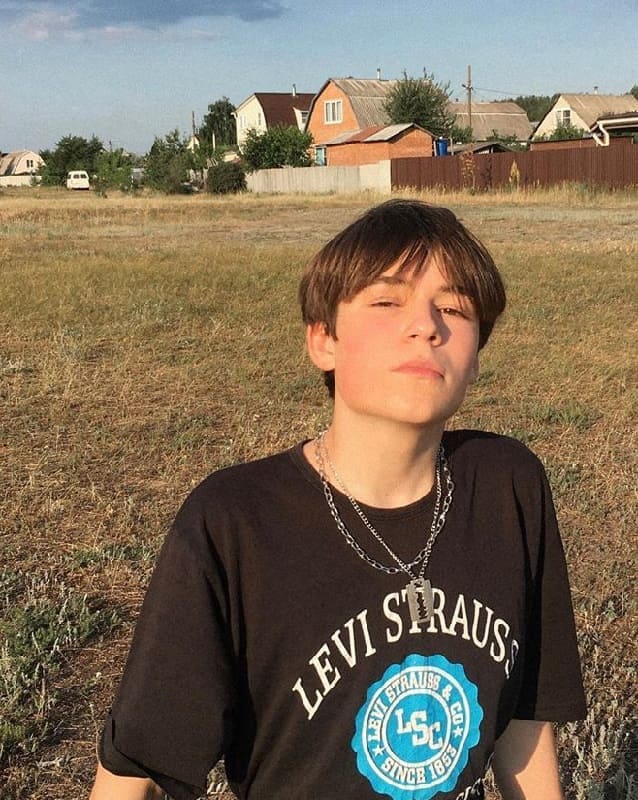 There's no reason why longer hair on teen boys must be controlled with tons of product, as this simple look shows.
The bangs are short enough that they won't make it difficult for a boy to see, even if they are allowed to hang down in front of the face. The sides are cut over the ear for a little interest.
22. With a Touch of Color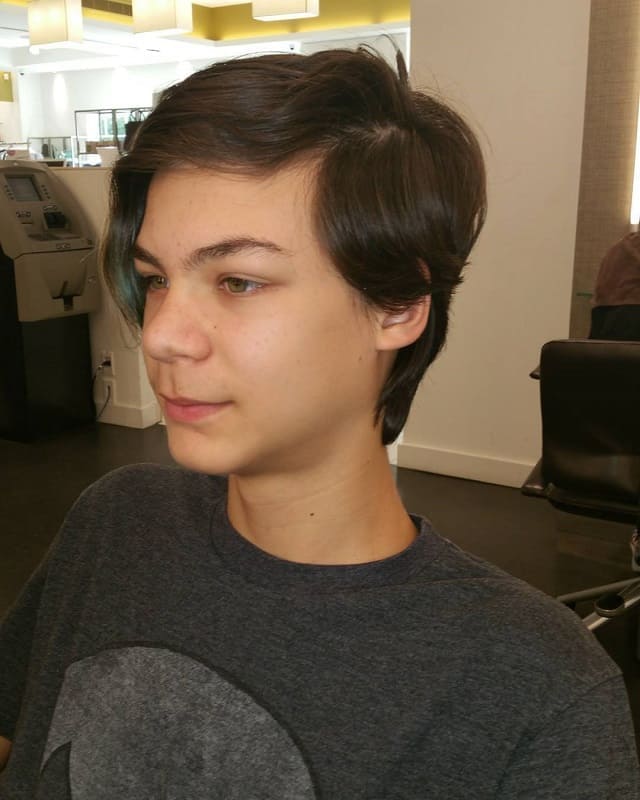 Adding a tiny bit of color to a style instantly makes it more interesting, no matter what the cut looks like.
This cut has longer bangs that are pushed off to the side and a bit of teal peeking out from the bangs. Rather than dying the whole head, which can look excessive, this is a nice hidden touch.
Top Hairstyle Ideas for 14 Year Old Boys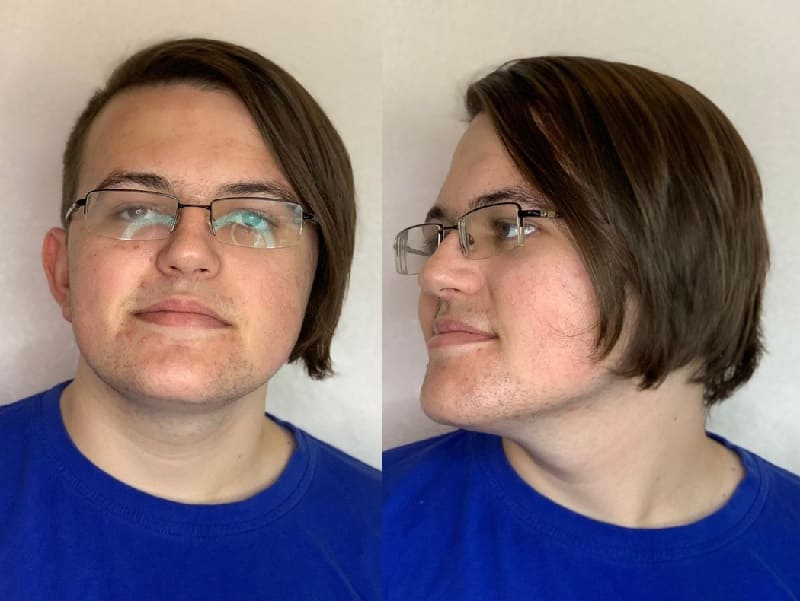 An asymmetrical cut is one of the most popular haircuts for teenager boys with long hair who want something a little bit edgy.
Cutting one side very short and then allowing the top and another side of the hair to be longer is fun and unique. The longer hair can reach to the chin or past it, depending on personal preference.
24. Over The Top Waterfall Curls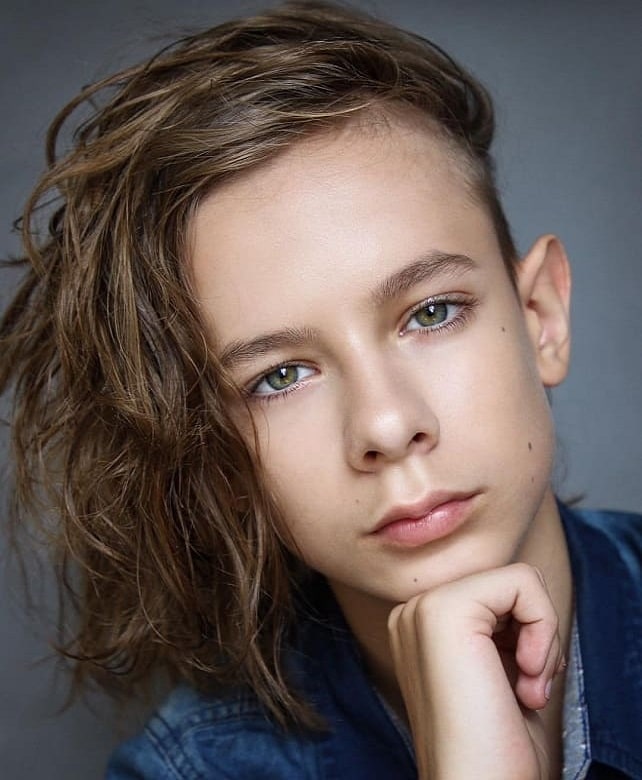 Similar to an asymmetrical cut, this style relies on much longer hair from the top and on one side of the head, but adds a lot of volume and body to the style, thanks to some curls or waves.
The longer hair looks like a waterfall flowing down over the ear and coming to rest above the shoulder.
25. Perfectly Gelled Pompadour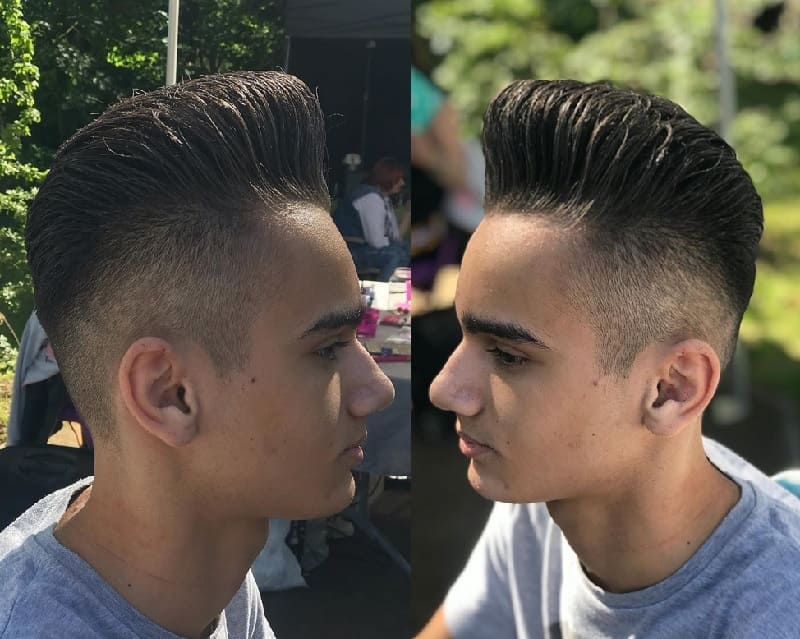 Long hair that is perfectly gelled up from the head is a fun look. The sides need a high fade that is almost to the skin to make the long hair really pop.
This look is best on teen boys who have very thick long hair and don't mind spending a fair amount of time getting ready every morning.
These long hairstyles for teenage boys are perfect for any boy who wants to shake up his style and try something new. With so many choices to choose from, teenage boys can easily find the style that will look best on them.