Need some inspiration to make your own success baby memes? Here, we have a nice compilation of success baby memes to celebrate all your victories – small and big! It's not easy to get things done, and you should be proud that you have managed to do something in your day!
These success baby memes are only a small compilation of success from people all around the world, and we hope that you are going to create your own – with a story unique only to yourself!
Success Baby Memes to Celebrate Success
It shouldn't be difficult to create your own success kid meme. You can make one for yourself if you managed to get out of bed on time, motivated yourself to go to work even though it's a Friday, and so many other scenarios!
Below, you will even find success baby memes that detail the events of finding a few bucks in a birthday card or in a pair of pants.
In case it wasn't clear, these memes about success kid are all about being grateful and celebrating the tiniest of feats. Gratitude is a nice trait to have, and we would all be happier if we can appreciate even the little things in life!
We hope that when you browse through the collection of success baby memes that we have for you below, you will be able to find all the silver linings in your life. So, take a look at all these memes below and start smiling!
1. Went To Burger King, Got a Crown.
2. Pushed New Code, Works By Accident.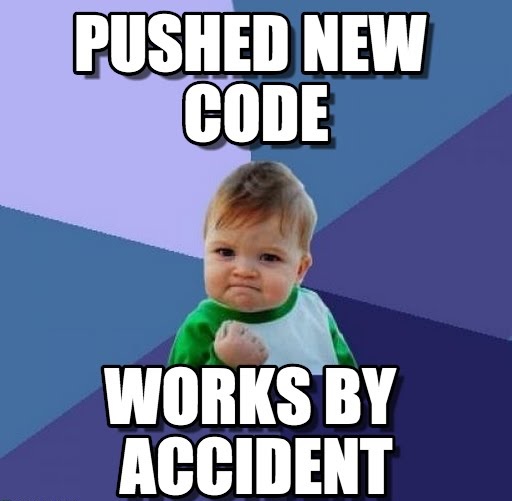 3. Eat Coins All Morning, Shit Was So Cash.
4. Completed First Day Of Work At New Job. Didn't Get Fired.
5. Got Photographed Eating Sand. Everyone Thinks You Look Successful.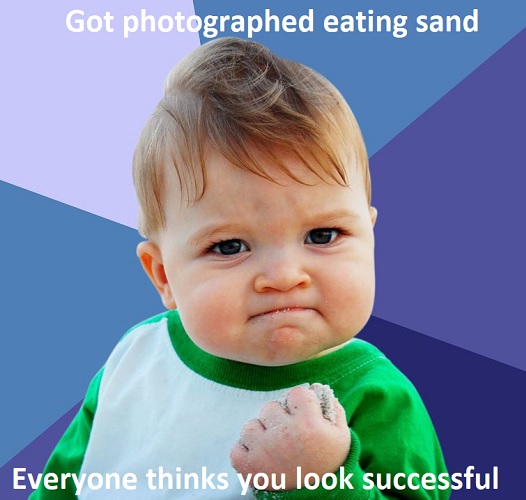 6. Ran Into My Ex, She Got Fat.
7. Mom Took My Nose, Got It Back.
8. Does The Laundry Find $5 In Pant's Pocket?
9. Looks Up An MKWII Custom Track After Looking Up Some Undertable Music. Finds Some Undertable Fan Art.
10. Thought Today Was Thursday, It's Friday.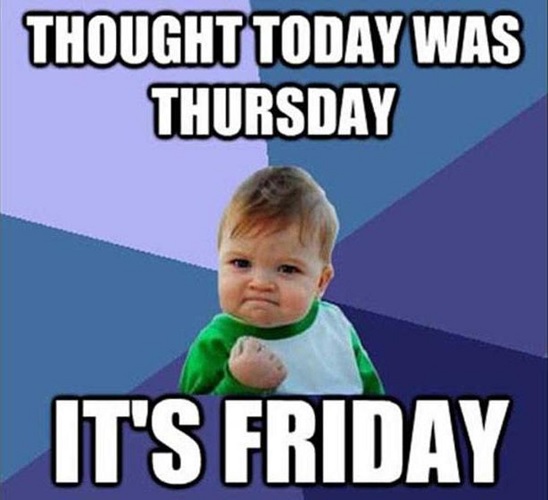 11. Single On Valentine's Day. More Money For Car Parts.
12. Girlfriend Broke Up With Me The Day Before I Go To Buy Her Christmas Present.
13. Contoured My Face So Well, People Think I've Lost Weight.
14. Realized I Had To Take A Shit Before Getting Into The Shower.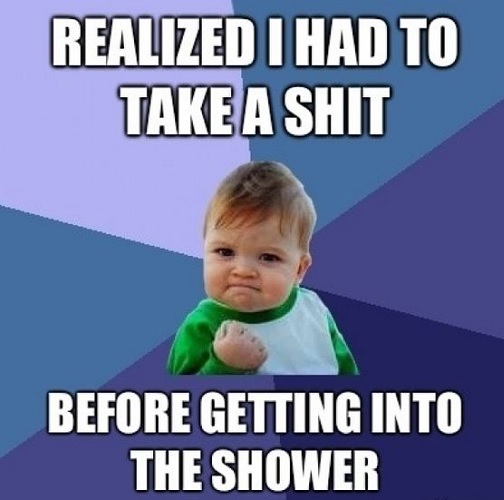 15. 1 AM Text From Super Hot Guy. Ignored It.
16. 30 Minutes Late For Work. Boss Is 31 Minutes Late For Work.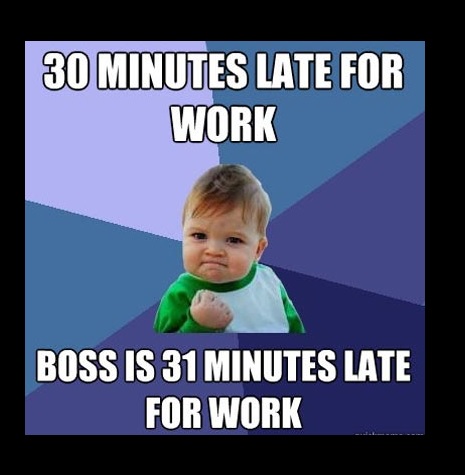 17. First Day Of Work. Already Loved By Everyone.
18. Set Out To Do Something Different For New Years. Calls Aunt.
19. Went To McDonald's. Still Had It My Way And Ate Fresh!!
20. Ok Mom, Let's Face It. You Are Fat.
21. Ordered A 10 Piece Chicken Nuggets. Got 11.
22. Pass Immigration Reform. Save Taxpayers $897,000,000,000.
23. Contract On Me From Baby Godfather. Survived!!
24. Found A Birthday Card From 2 Years ago. Had 50 Bucks In It.
25. Ate Spaghetti While Wearing A White Shirt. Didn't Get Sauce On It.
We would recommend you to create your own collection of success kid memes – even one a day will do! If this is how a millennial can start appreciating the things they have in life, so be it. Create a meme with your success of the day, and you will be as happy as the success kid in this meme!