These great baby boy room ideas for small spaces will help parents create the perfect room for their son without getting frustrated at the lack of space that they have to work with.
Most parents spend a lot of time and energy trying to design the perfect baby boy room for their child. Unfortunately, many parents feel like they can't create the space that they really want to since they are limited by a smaller room. Which is why we are here to help you.
Best Small Spaced Baby Boy Room Ideas
Every room is going to have some strengths that parents will want to embrace when designing a room for their baby boy with small space. Some rooms have large windows while others may have fun architectural details.
When parents can embrace these strengths and use them to help design a great space then they are more likely to create a room that they will love.
1. Add Height with Vertical Stripes
One of the best ways to make a small baby boy nursery seem larger is to draw the eye up to the ceiling. This room does this, and adds a ton of interest to the room, by using vertical stripes in shades of green.
The stripes, along with the crib tent and the high curtains, keep the eye moving up and prevent the room from looking shorter and dark. Higher art and shelves help to add to the illusion.
Check These Must Have Beach Essentials for Your Baby
2. Keep It Simple with Large Art
A small space often looks its best when it is allowed to be a little bit simple. Rather than filling in a smaller baby boy room with a lot of smaller pieces of art or furniture, which can make it feel cluttered and tight, adding a few larger pieces of art is key.
These add a ton of interest to the room without making it feel like the space is too busy.
3. Embrace Detailed Walls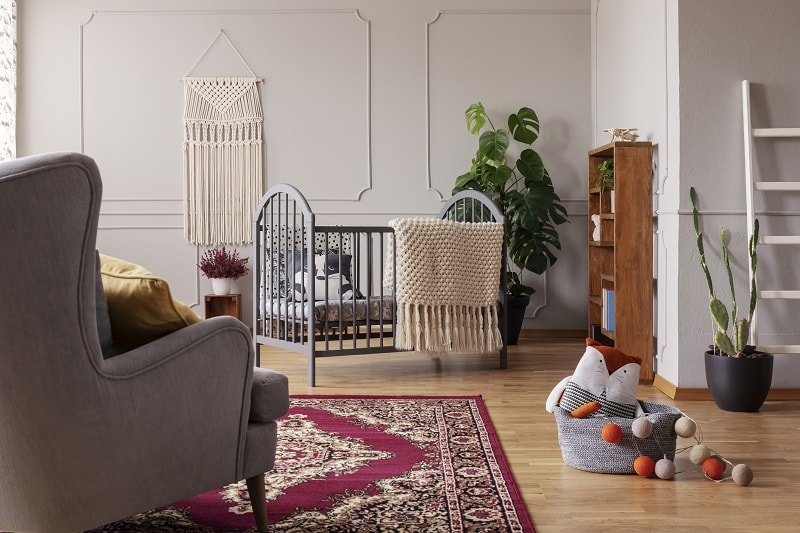 Detailed walls add a ton of interest and design to space without parents having to bring in extra furniture or art.
These fine details help to move the eye around the room, and these details will actually make the room feel and seem much larger than it actually is.
Since the walls have details, they do not need a ton of art or shelves, which can easily clutter up a room and make it feel smaller.
Fun Indoor Activities for Kids
4. Work with the Window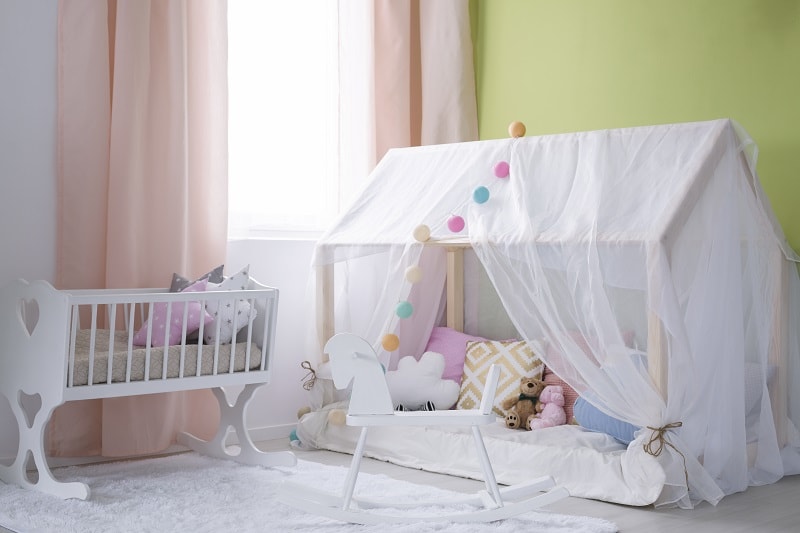 One of the best baby boy room ideas for small spaces that parents can rely on is to make the window a focal point of the room.
Placing the bassinet or play area near the window allows the baby and the parents to enjoy all of the natural light coming in through the window.
By allowing the window to be a focal point and treating it as such, the whole room can seem bigger.
5. Add Plants for Life
Plants will make any space, no matter how small it is, feel much larger and more open. By bringing in some natural color and movement to the room, parents can make it feel more open and airy.
While it's important to avoid filling the room with a lot of plants, which will make it cluttered, adding a few larger plants is always a good idea.
Get Adorable Haircut Ideas for Baby Boys Here
6. Go Bright and Airy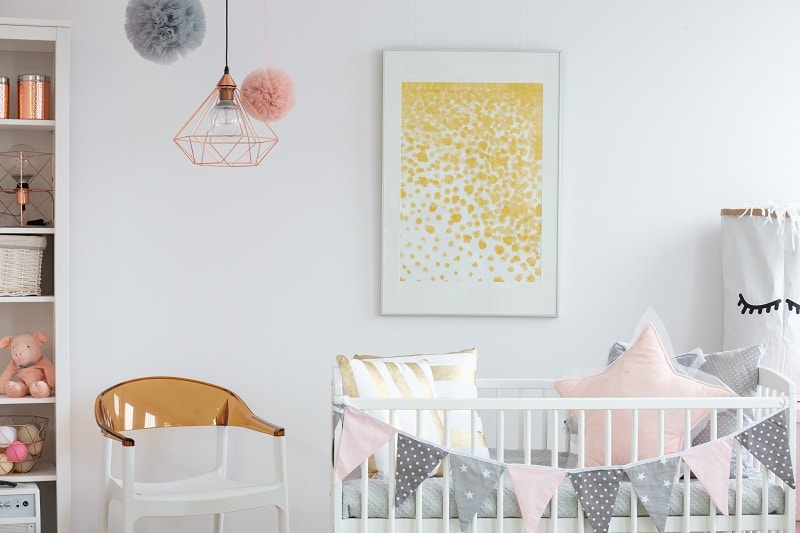 Light and bright rooms are always welcome and light colors and neutrals can make a baby boy room in small space feel open and larger than it actually is.
Using plenty of rich and varied colors is key, as this will prevent the room from feeling too modern, cold, and monochromatic. Rich oranges, grays, golds, and pinks help to make this room have some more definition and weight.
7. Maximize Storage and Design
A key to working with a smaller room is to make sure to maximize storage and ensure that the storage also doubles as design in the room. Fun bookshelves that mimic the feel and look of a castle or house add storage and fun to space.
Bright colors and graphics keep the room from feeling boring and ensure creativity during play. This is baby boy room idea for small spaces is so cool.
Creative Finger Painting Ideas for Toddlers
8. Don't Be Afraid of a Darker Color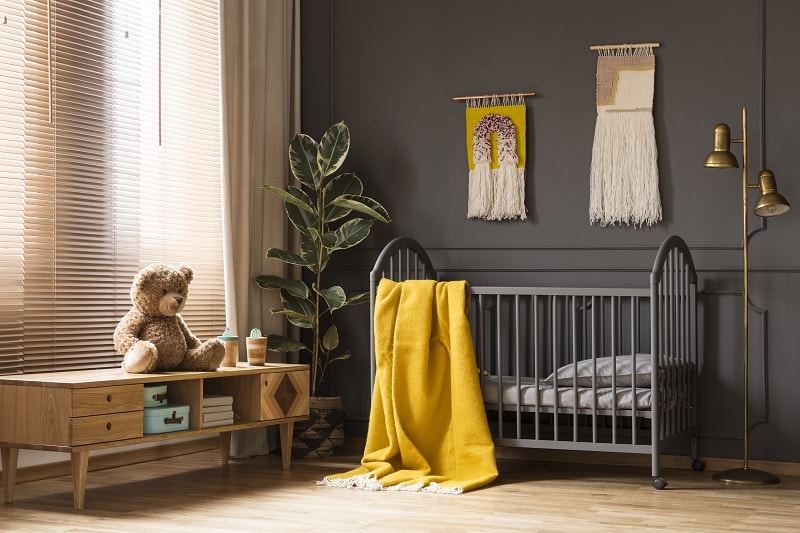 Many parents are afraid of using a darker color in a small spaced room for their baby boy because they think that it will make the room seem even smaller.
In fact, dark colors can make a room feel rich and impressive, especially when the color is paired with plenty of natural light as well as great lamps.
Adding a dark color to a room embraces the size and gives parents control over the feel and the look of the room, adding drama and interest.
Having a small space doesn't mean that parents won't be able to create a room that they and their son will love.
It does mean that they will need to consider some great ideas before getting started so that they can be sure they will make smart design decisions.
All of these baby boy room ideas for small spaces are sure to inspire parents who are designing a new room.