Skater boy haircuts are gaining more popularity every day, aren't they? With the undeniable coolness and swag that comes with skater haircuts, the boys feel more confident.
While in their teens, the guys step into a whole new world where they need higher self-esteem and an even higher standard when it comes to hairstyles. This is even more true in the case of boys who are into biking, skating or surfing.
These are the games for cool guys and such guys need unique haircuts to distinguish them from others. So, if you want to be popular based on how cool you look rather than on how much homework you do then these hairstyles are for you.
Popular Hairstyles for Skater Boys
Check out these amazing skater haircuts that will help the boys to level up their hair game this season.
1. Long Waves + Low Fade
One of the best things about skating is to have your hair fly about along with the wind, isn't it? You will surely agree that this feeling is even more satisfying than a big A. So, go for a skater hairstyle which lets you enjoy this feel while still boosting your personality.
The long waves are all swept to one side while the other side is given a low fade. This boy's fade haircut creates such an amazing look that you will love it both at school and in the streets while you go skating.
Best Long Hairstyles for Teenage Boys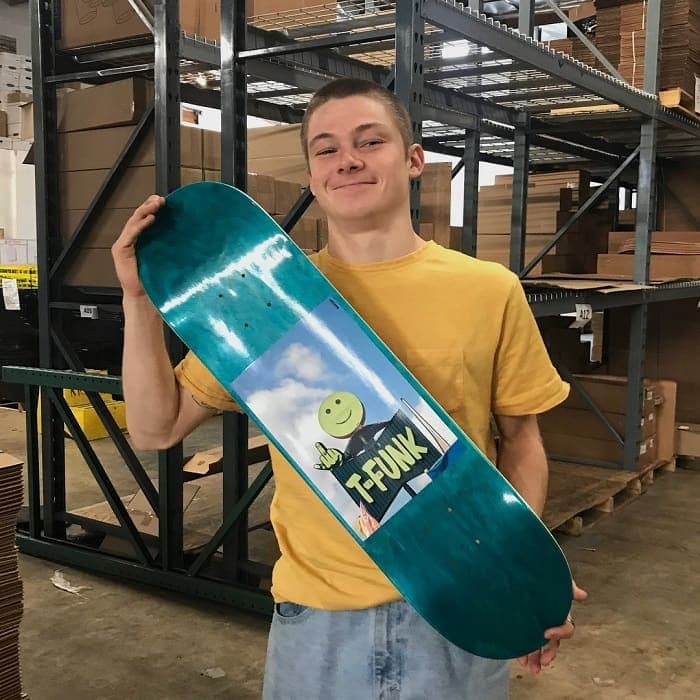 Well, admittedly, it is hard to maintain long hair all the time. So, if you are not a big fan of hair falling on your forehead or into your eyes then this crew cut will interest you.
The hair is neatly cropped off to have evenly cut hair along the length, the sides and the back of your head. This short haircut is particularly great for those long summer days when all the boys want to do is skate.
Skating and vibrant hairstyles go hand in hand to make you look and feel great. This hairstyle is just perfect for the skater boys who love to have their hair on spot. The hair has different shades of gold and yellow all combed over in gentle folds. This is surely worth a try as you can never overdo it!
Your soft and smooth hair deserves to be flaunted, doesn't it? If you have some great hair then you must be thinking of giving it a great haircut too. This one has a neat side part with medium length hair.
One side has all the hair neatly brushed in its place while the other side has a skin fade. This is such a contrasting and attractive combination that you just cannot resist it.
Skater boy's hairstyles do not have to be all rough and tough. They need a soft yet wild edge to them to keep things natural and fun. This emo hair meets these needs so well that you will fall in love with your hair once you get it. The uneven shag makes the best hairstyle leaving you feeling so liberated.
Top Hairstyling Ideas for 14-Year-Old Boys
6. Textured Bangs with Short Hair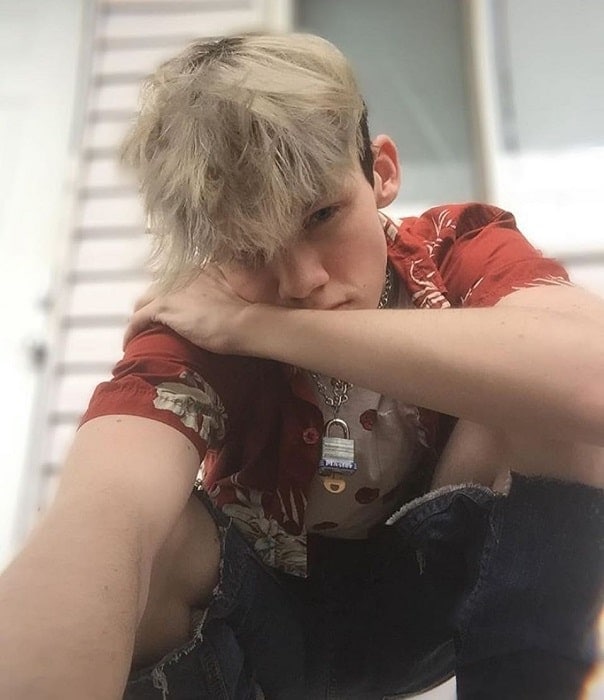 Bangs are what most skater boys go for particularly when it comes to unruly and textured hair. The hair is kept short and tidy at the sides and back to balance off the messy bangs at the front.
7. Skater Curls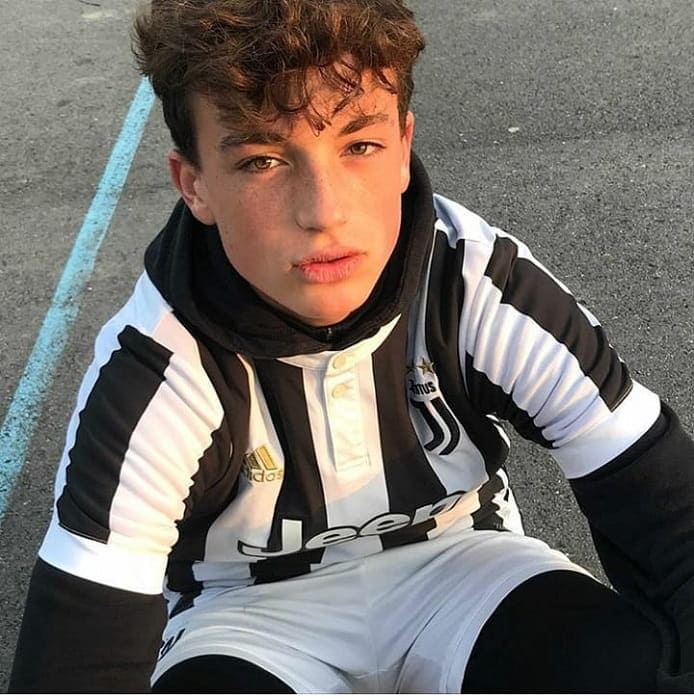 These unique and vibrant curls are worth all the locks flying about, aren't they? The trick is to cut them in asymmetry to have a more bold and impressive curly haircut for boys.
8. Curtain Hair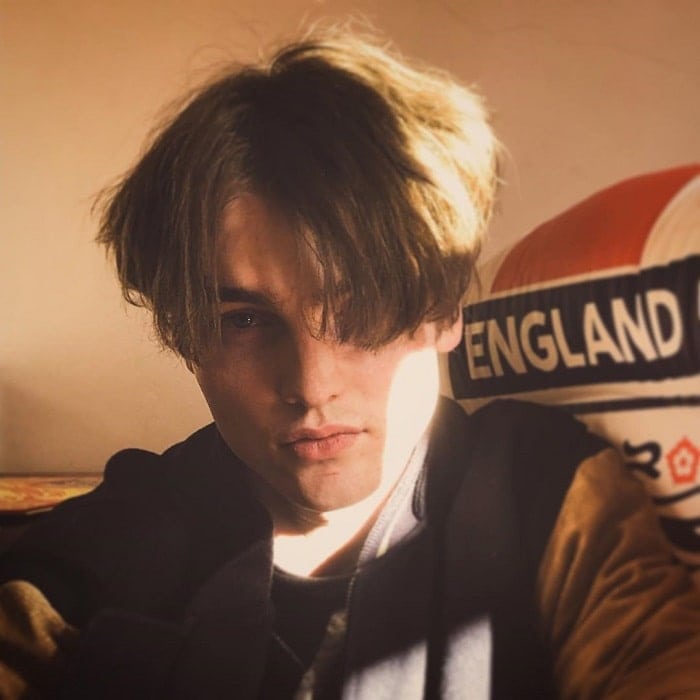 Can't decide between long or short hair? Well, don't go all-in for long hair and have this medium length skater haircut for boys. This brings the details in the hair in a greater focus, so get this one to keep your haircut game strong.
9. Twin Colored Shag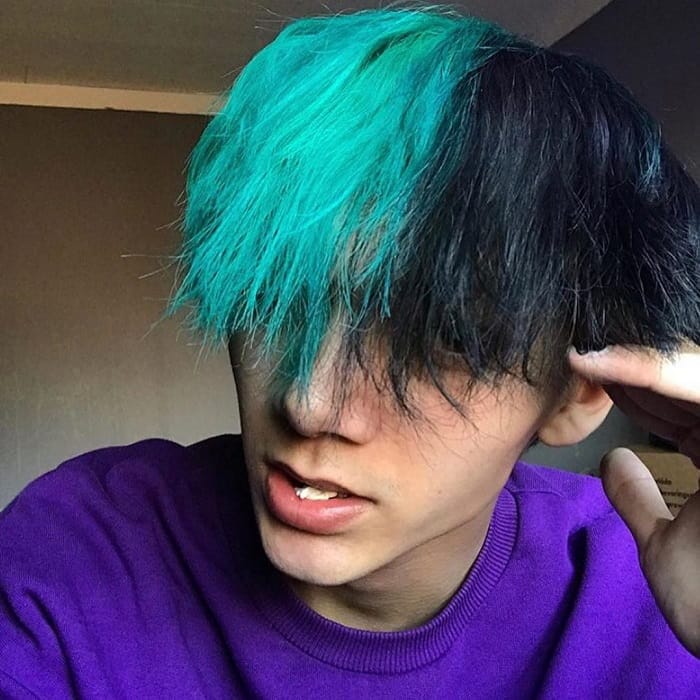 This blue and black shag is the most eye-catching skater hairstyle that young boys can ever have. So, get this one and surely you will not be able to stop running your hand through it.
The Best Cornrow Braids Styles for Boys
10. Long Curls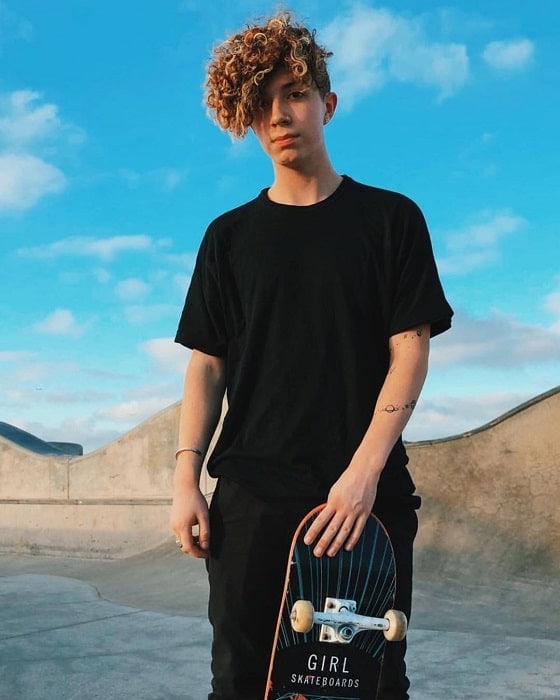 These skater curls have strong spaghetti curls feel with the dye which highlights every single curly lock. Go for this one if you have the confidence to rock something as crazy and fun as this.
So, go through these amazing skater boy haircuts to have the most exciting looks for you!