No matter the occasion, cute short mother-daughter quotes are a wonderful way to express love and the joy that this amazing relationship can bring both the mother and the daughter.
Birthdays, anniversaries, Mother's Day, and any random day can instantly be made more special with these mother-daughter sayings.
Mothers and daughters share a very special relationship, but being able to put love in words can be hard.
These quotes are designed to quickly showcase the love that a mother and daughter have for each other so that they can share the joy they feel at being family. They're short, sweet, and a great way to get the point across.
Beautiful Short Quotes About Mother Daughter
The great thing about these short sayings is that mothers and daughters can easily use them to show the other person exactly what they feel and how much they love and value their relationship.
If you have been struggling to know how to express your love and joy at your relationship with your mother or your daughter, then these great short mother daughter quotes may be just what you need to help you get the job done in a fun and loving way.
1. It's impossible to express in words how much love a mother has for her daughter. This love is endless and unconditional.
2. The best gifts that God has ever given to me is you, my daughter. I love you and want you to know that I'll always be with you no matter what comes.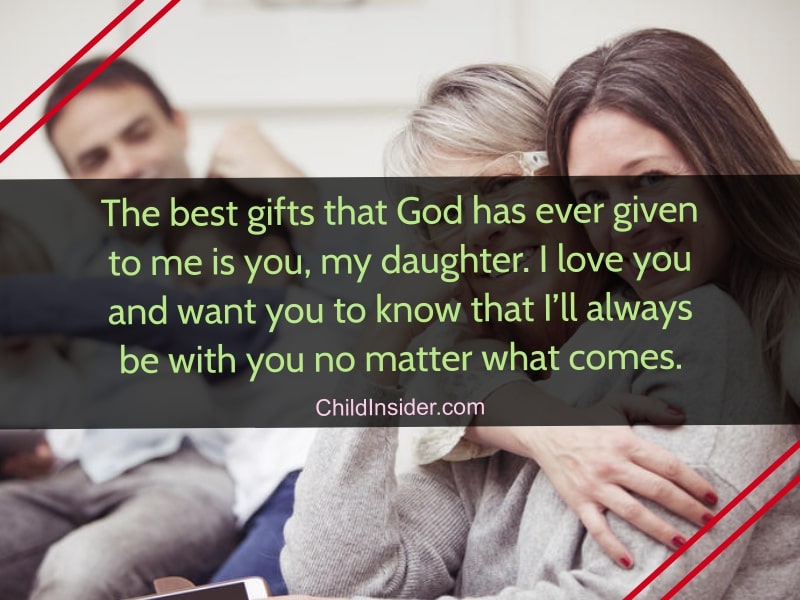 Affectionate My Mom is My Best Friend Quotes
3. Your principles guide me to the best path, your life inspires me, your love and blessings protect me from all evil things. I'm the luckiest daughter in the world.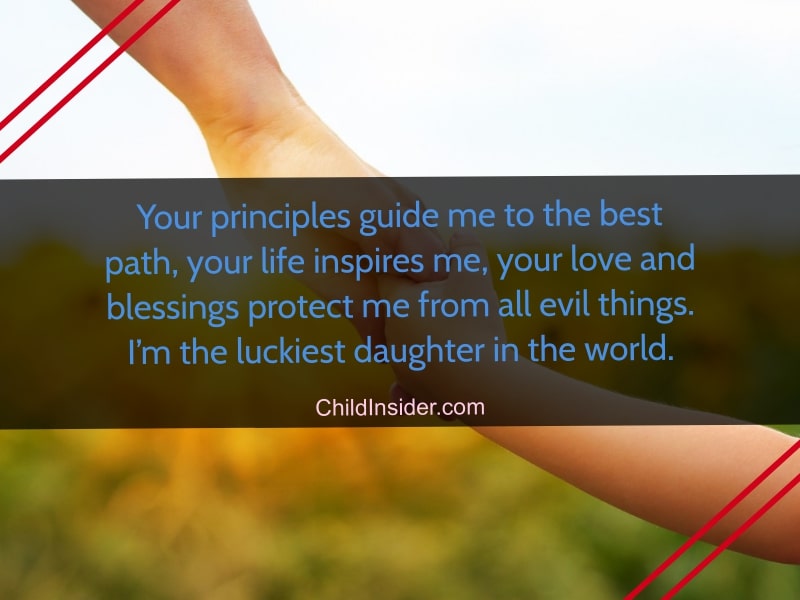 4. You're the blessing from God and there's no one in the world who are important to me more that you. You're my friend and the best partner in my life!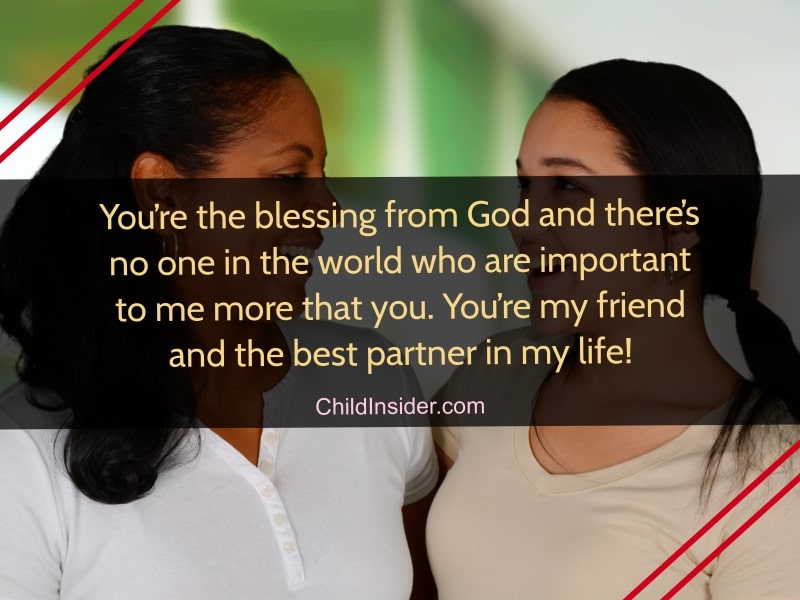 5. I'm the blessed mom having a daughter like you. No matter how much you grow up, for me, you'll forever be my little princess.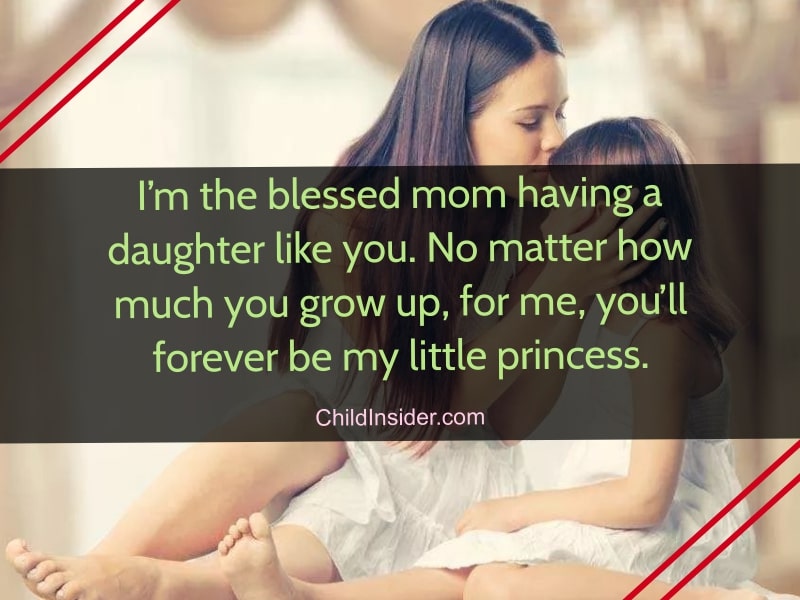 6. Your smile gives me the strength to live, you're the reason for my happiness. I love you more than anything and will always be on your support.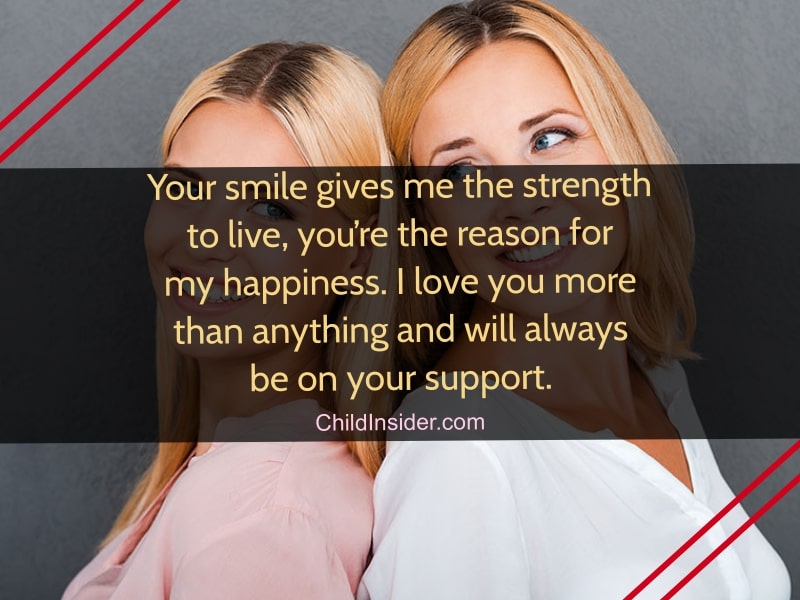 7. It's impossible to repay what you've done for me. Thanks for always understanding me and making me what I'm today.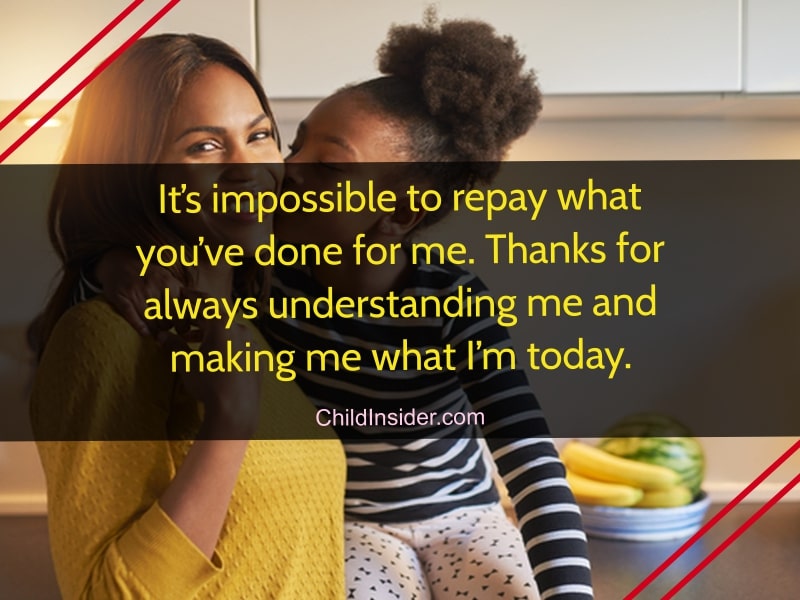 8. My life makes sense because you exist in it. You taught me all the good things and I will always be indebted to you. I'm proud to be your daughter.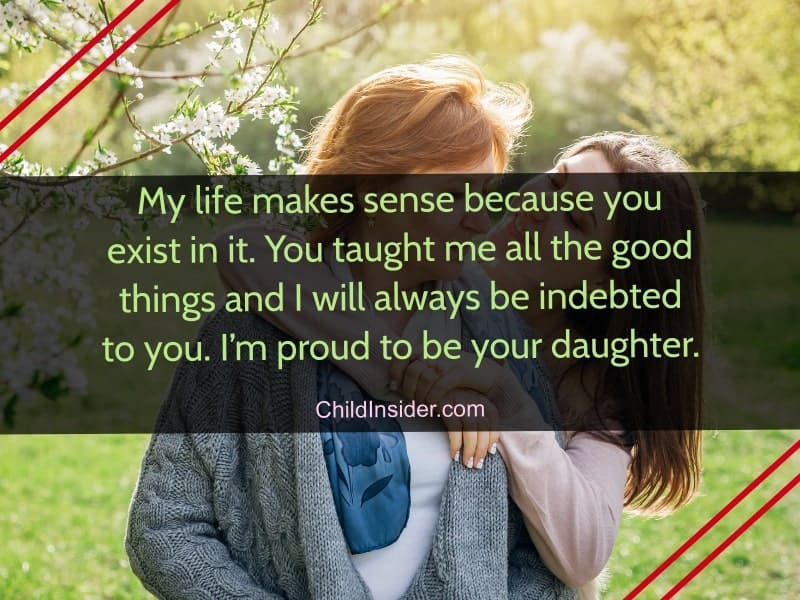 Kind-hearted Happy Birthday Wishes for Mom
9. It'll be a great thing for me if I can become at least 50% of the person you are. I feel proud to have your DNA and to share my life with you.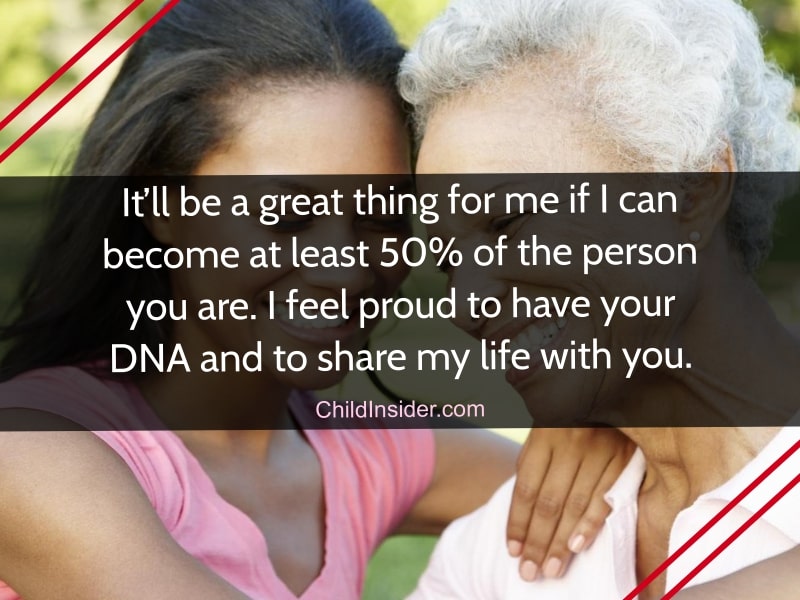 10. Daughters are like the small version of their mother and it's impossible to part this relationship from the heart.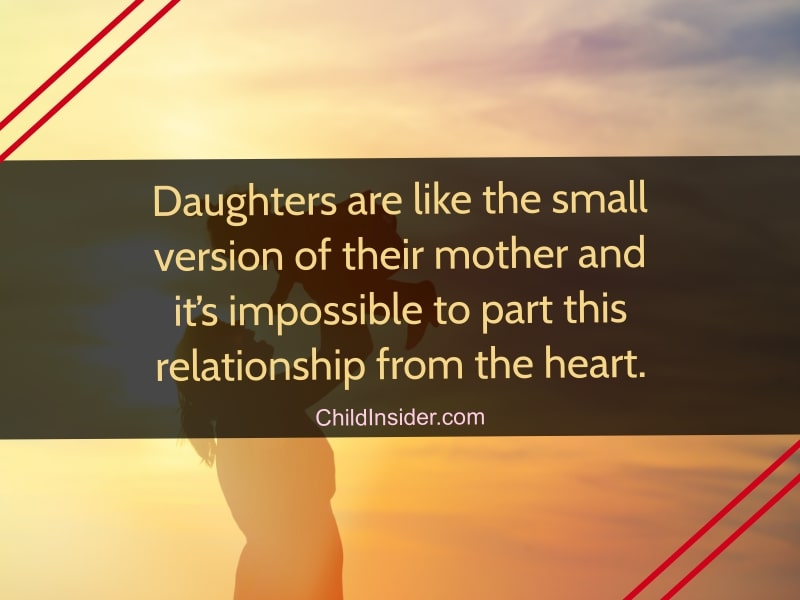 11. The love of a mother for her daughter is the most beautiful and powerful. Nobody can replace the place a mother has in her heart for her princess.
12. It is said that mother's love is the purest and the biggest in the world and I felt it after having you in my life, my beautiful daughter.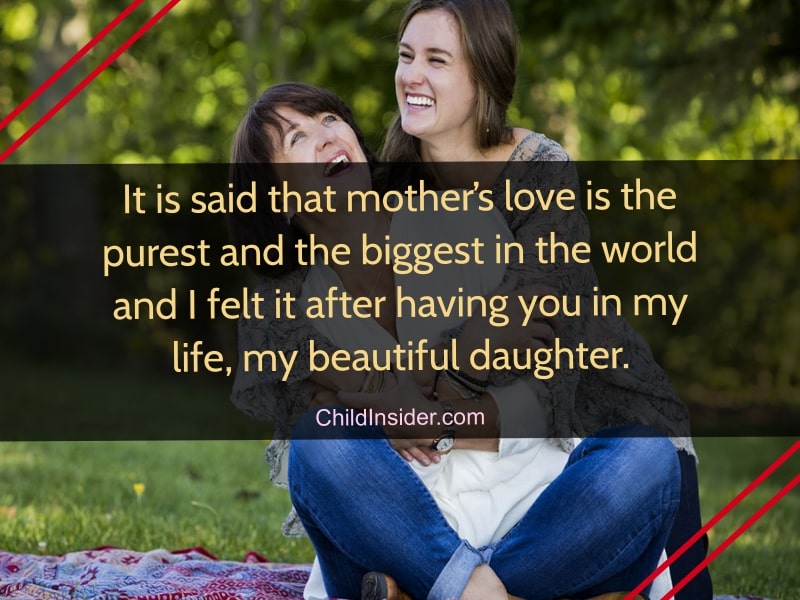 13. Mom, you're the queen without the crown. You're my role model and the best example of the perfect woman.
14. You're my world, my life, and my everything and I can do anything for your smile. Love you with all my heart, my princess!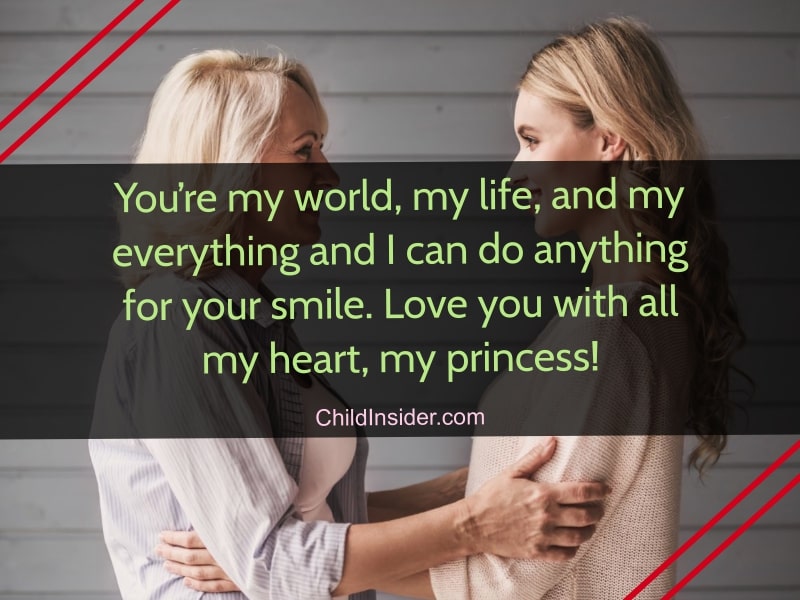 15. Mom, you never wanted me to follow your footsteps rather wanted me to walk beside you and go further than you.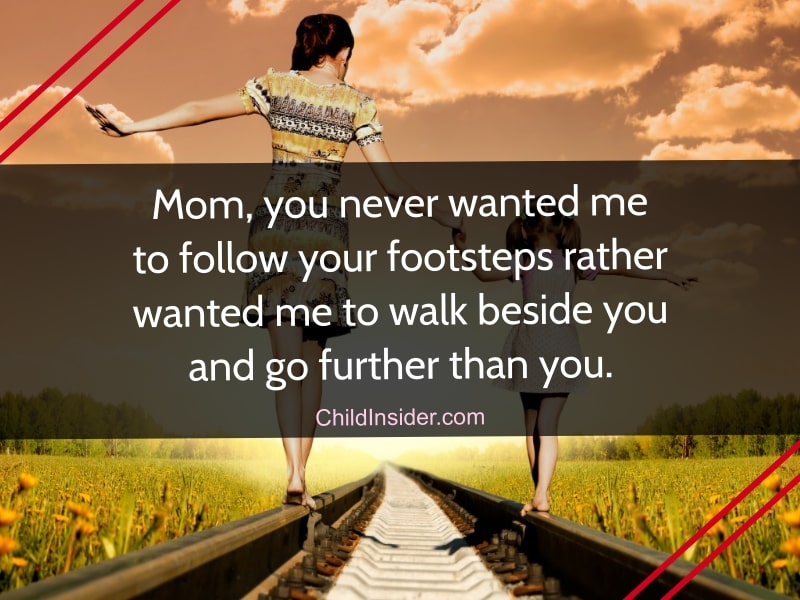 16. Thanks a lot, dear daughter, for coming into my life and for making my life like a heaven. You are my treasure and the reason for my peace.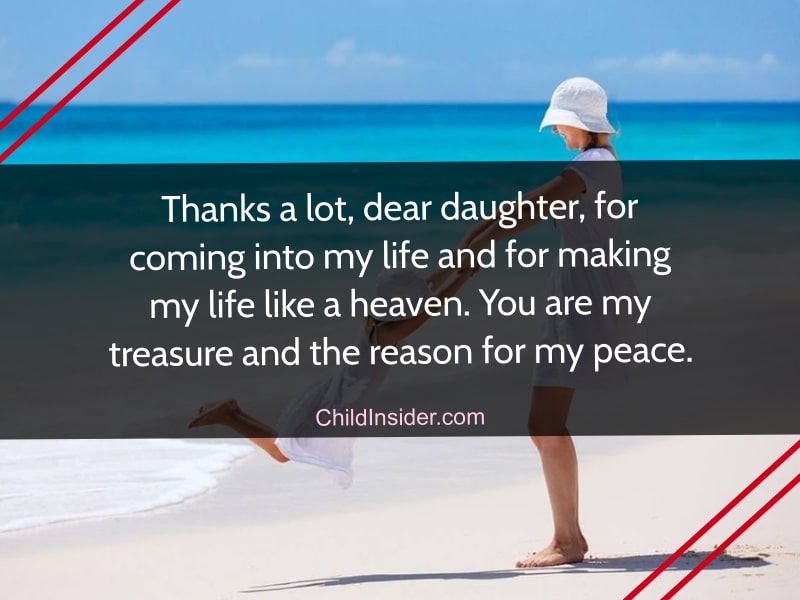 17. I'm the luckiest princess having the best queen like my mother. Thanks for all your teachings and for always be at my side. I love you!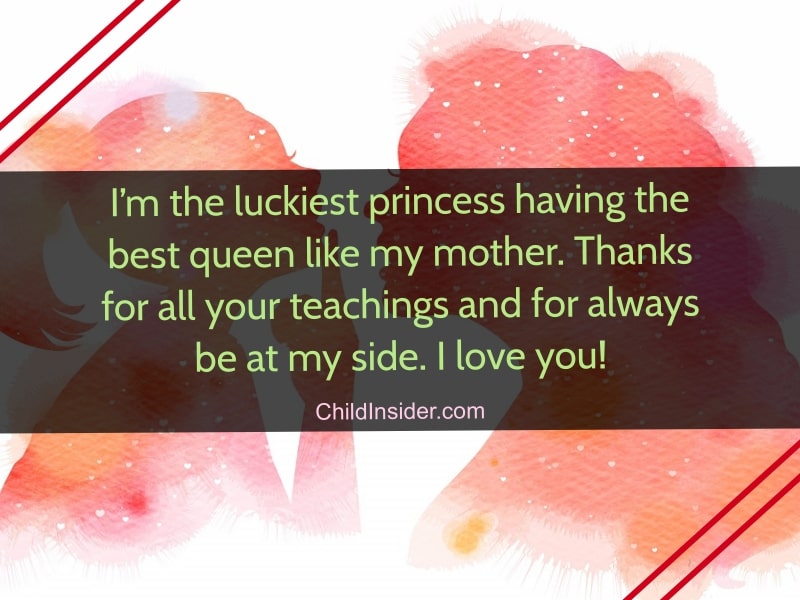 Heartfelt Missing Mom Quotes to Share
18. You came into my life, made me a mother and given me the countless happiness. I'm really grateful for this huge love.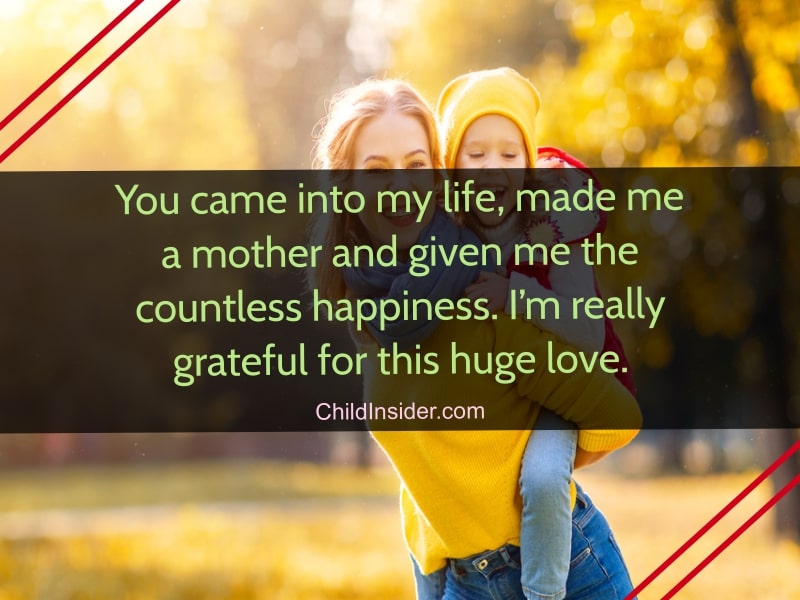 19. My life became colorful after you had arrived in this world. You completed me, my sweetheart and made me a happy mother.
20. No one will ever love me like you, mom. You're the biggest part of my life and my biggest inspiration.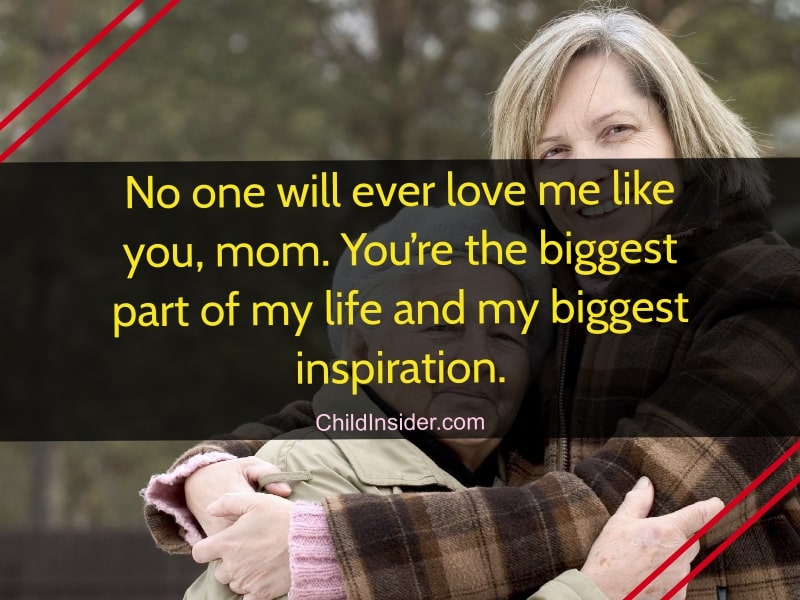 21. Dear daughter, you're the star of my eyes and the owner of my heart. Until my last breath, I want to be at your side.
22. The stars may stop shining, the rivers may become dry also, the sun may disappear but nothing can stop me to love you, dear mom!
23. With every passing moment, my love for you increases. Mom, I'm your biggest fan and want to be just like you.
24. Since I came into this world, I love you, mom. I'm here today because of you and owe to you for everything.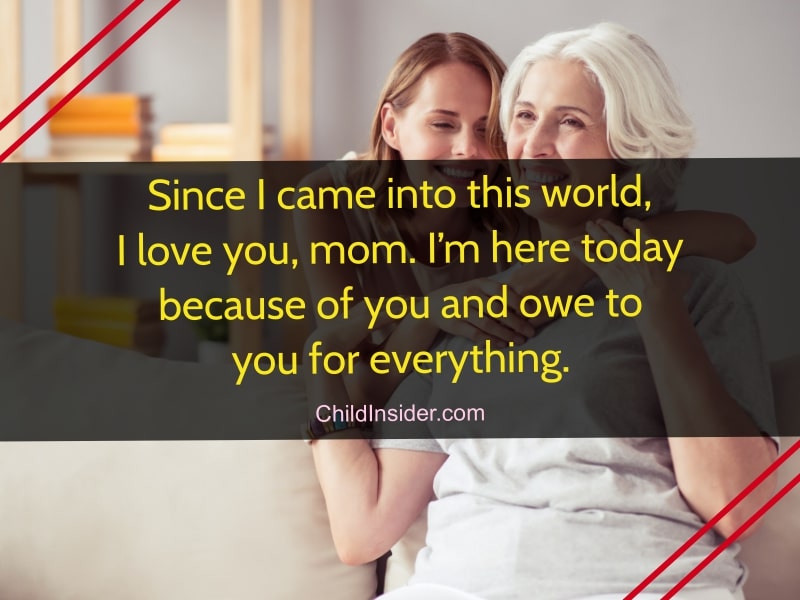 25. I always need you beside me no matter how much old I become because your lap is the safest place for me.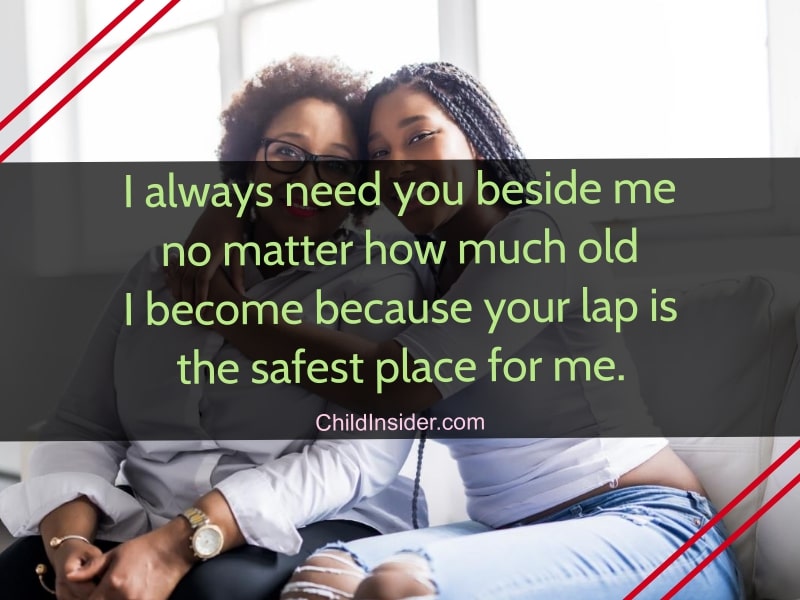 26. In every girl's life, her mother is her first best friend. Beautiful mom, the happiest thing for me is to see your smiling face.
27. I don't know what superpower God had given you that you can make everything possible. I'm the proudest daughter of a supermom.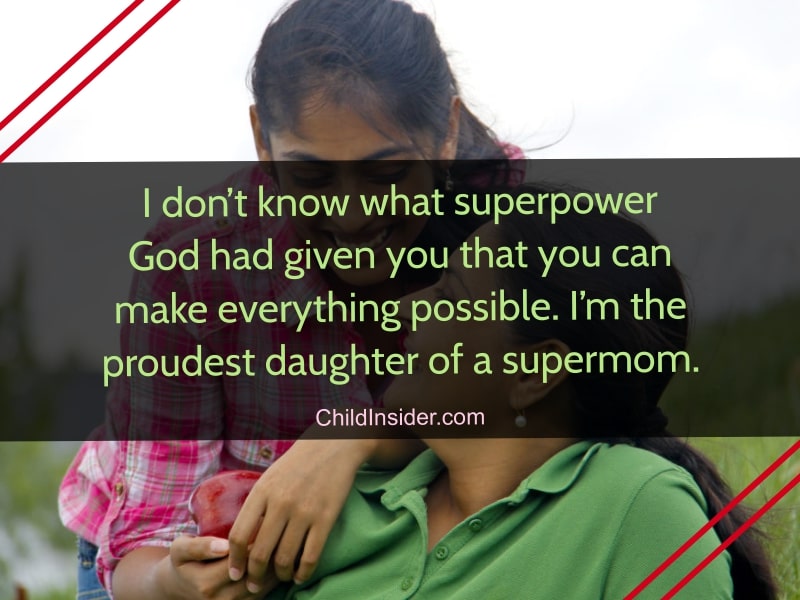 28. My love for you is unlike anything else in this world. You are and will always be my first priority.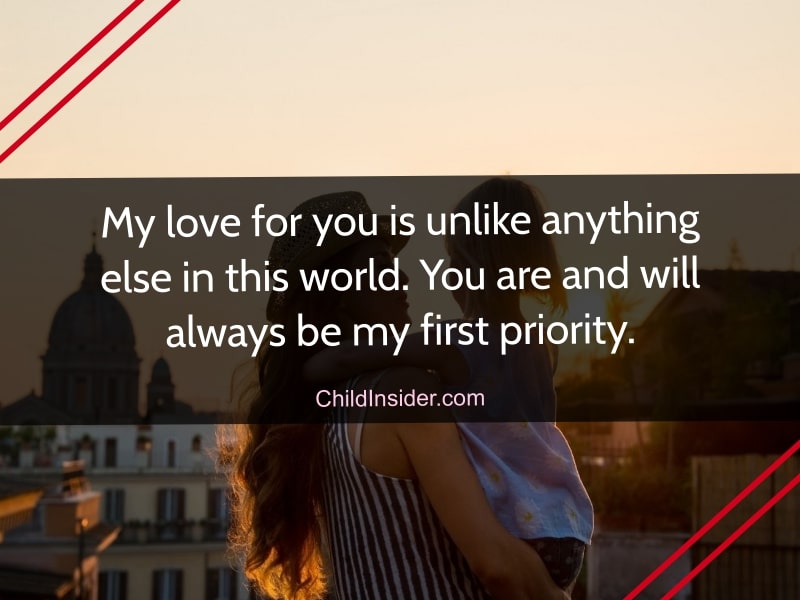 29. The day you were born, I was born as a mother. You're the best things that happened in my life.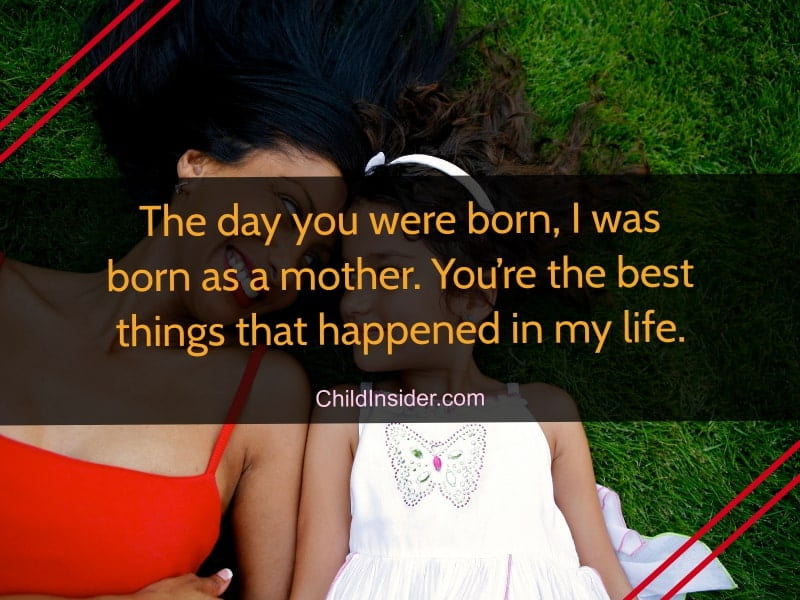 30. I may not have everything in life but I'm so grateful to God that I have the best mother in the world.
Lovely Best Mom Quotes From Daughter
31. The relationship between a mother and daughter is real and pure. This is connected by heart and the love is unconditional.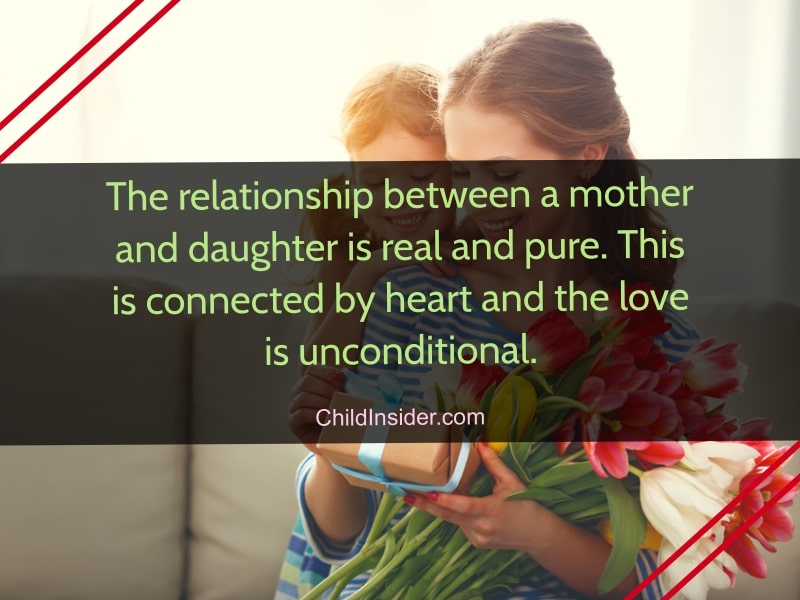 32. Whenever I see your face, I find the purest love. You are the best mother that anyone can ever ask for.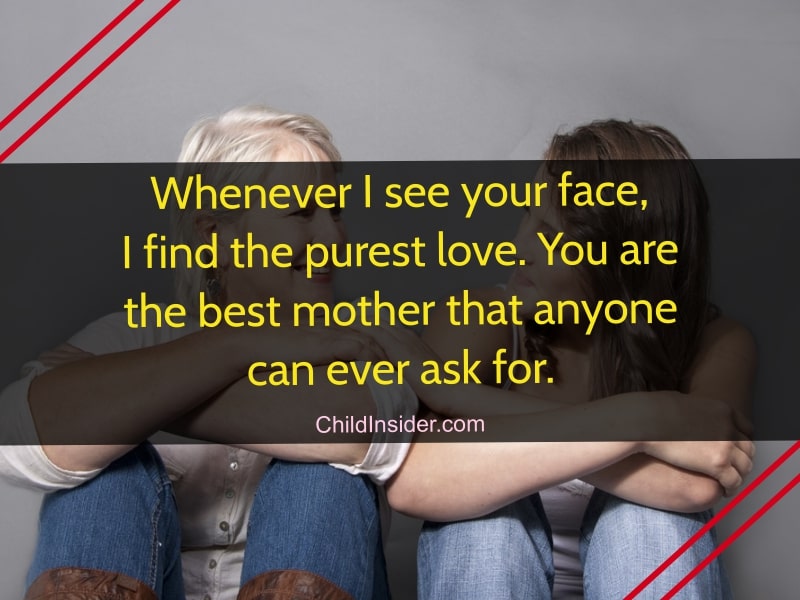 33. Every day I give thanks to God for blessing me with such a wonderful mother. There's no doubt that you're the best mother in the world.
34. I'll always be grateful to God for choosing the best angel for me who came to brighten my life. Mom loves you a lot, my doll!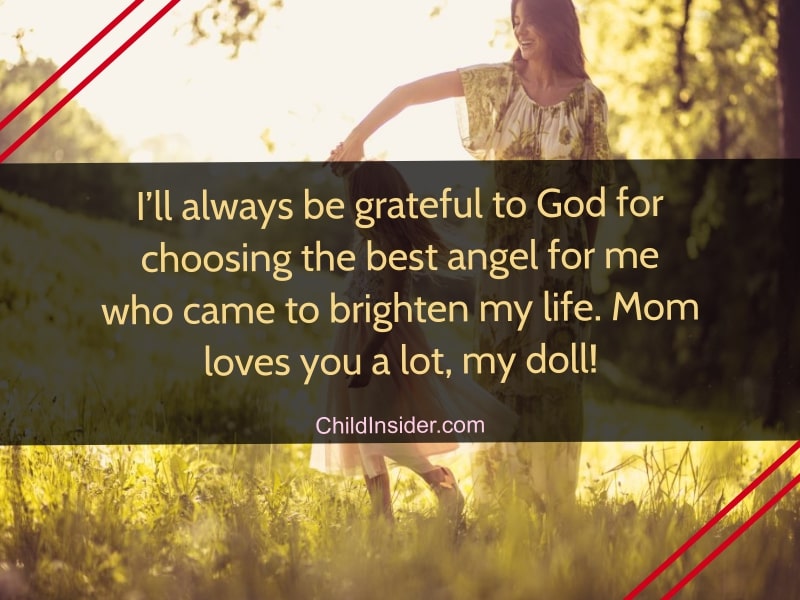 35. You are the synonym of love and friendship. You do everything for me without any expectations. I adore you, mom!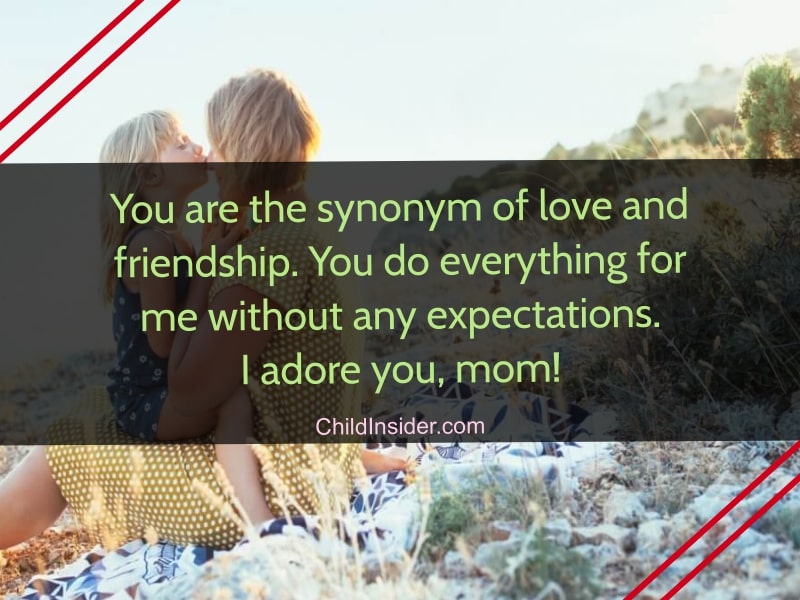 36. You gave me life, loved me with all your heart and supported me in every moment. I'm nothing without you, mom.
Heart-touching Mother's Love For Child Quotes
37. Mom, you sure know the magic. Without even asking how could you understand what is going on my mind!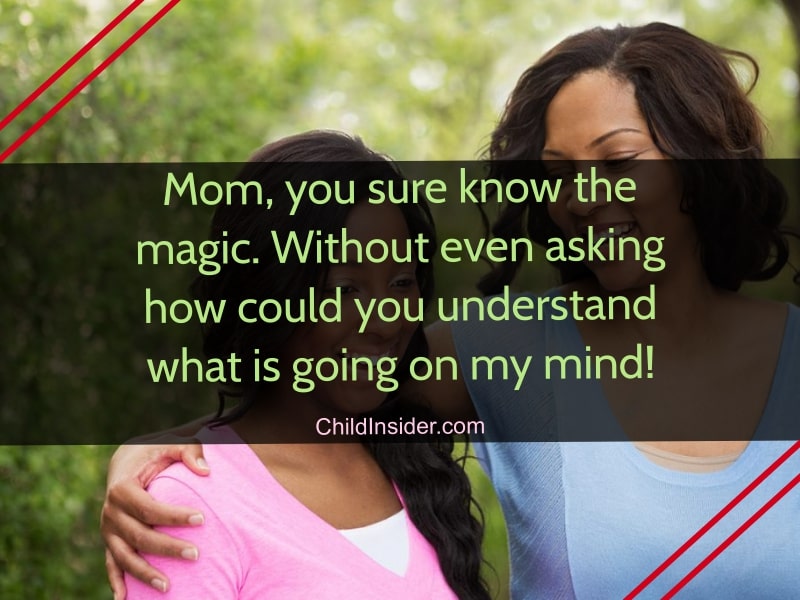 38. Mothers do the biggest job in the world by nurturing their child. And the salary is also the highest; pure love.
39. Daughters are the lifelong love and share a very special bond with their mother. I'm one of those luckiest mothers as I have you!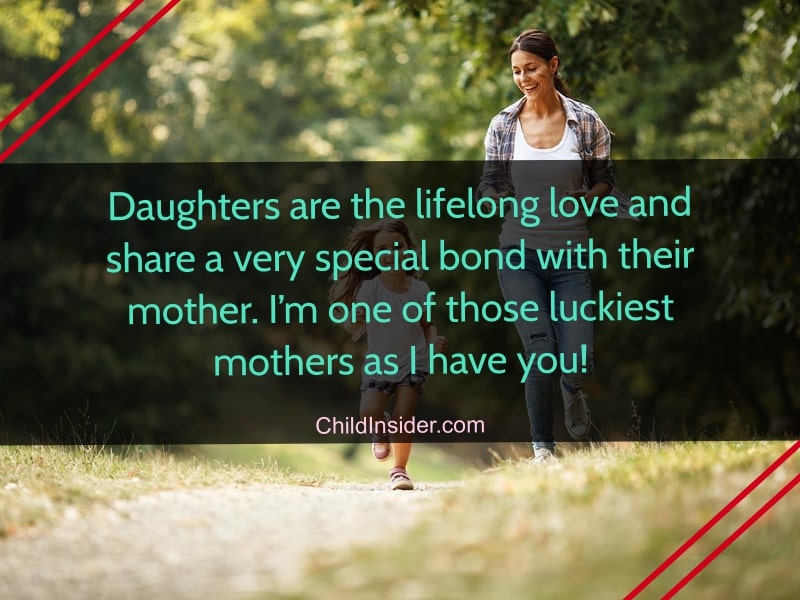 40. Mom, you are always perfect and right. Even if something wrong happens, I know your intentions are always the best.
All of our 40 cutest short mother-daughter quotes are designed to be fun to read, fun to share, and a great way to celebrate the love and relationship between a mother and a daughter. Have you used one of our quotes?
We'd love to hear which one and how it captures the love that you share with your family. Let us know below, and make sure to share the list with other people who also may want to show love to their mother or their daughter.