When you read the mother's love for child quotes that we have prepared below, you will surely think of your own mother and how she took care of you while you were growing up. Regardless of how old we get, the memories of our childhood will always stay with us.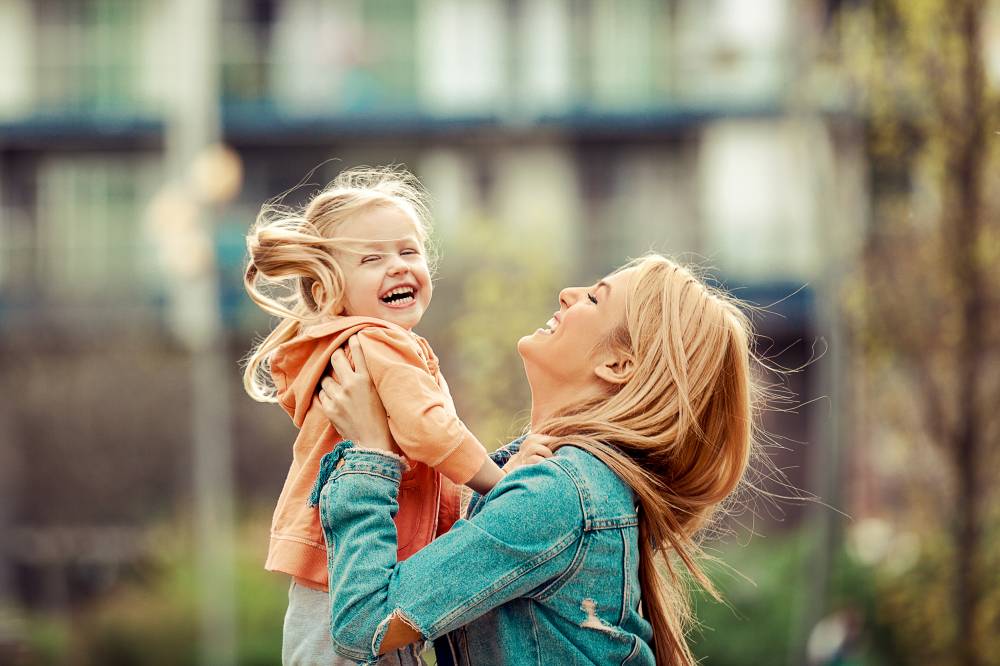 A mother's love for her child is a love that cannot be compared to any other types of relationship. This mother's love for a child begins early on – she would start feeling an immense love and a strong urge to protect her child from the moment that she finds out she's carrying a baby.
This love continues on until her child is born, speaks their first words and later on, grow up and be an adult themselves. You can express how much you love your child no matter it's he or she by sharing one from our list of mother's love for a child quotes.
Quotes on Mother's Love for Her Child
Are you one of the many that are touched by a mother's love? If you are looking for mother's love for child quotes that you can relate with, you are at the right page.
Below, we share stories of motherhood and the love shared between an older generation and a younger one, compressed into short and sweet mother's love for child quotes that you can share to show your loved ones that you understand what they have gone through.
1. A mother's love for her child is incomparable. It knows no boundaries or laws. It dares to go against everything else that is in its path.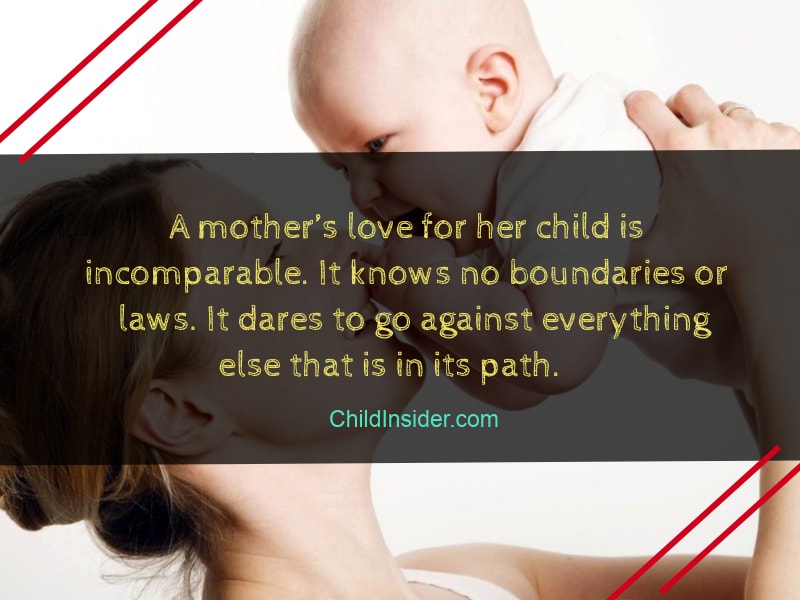 2. As you grow up, you will realize that no love can be as unconditional and inseparable as a mother's love.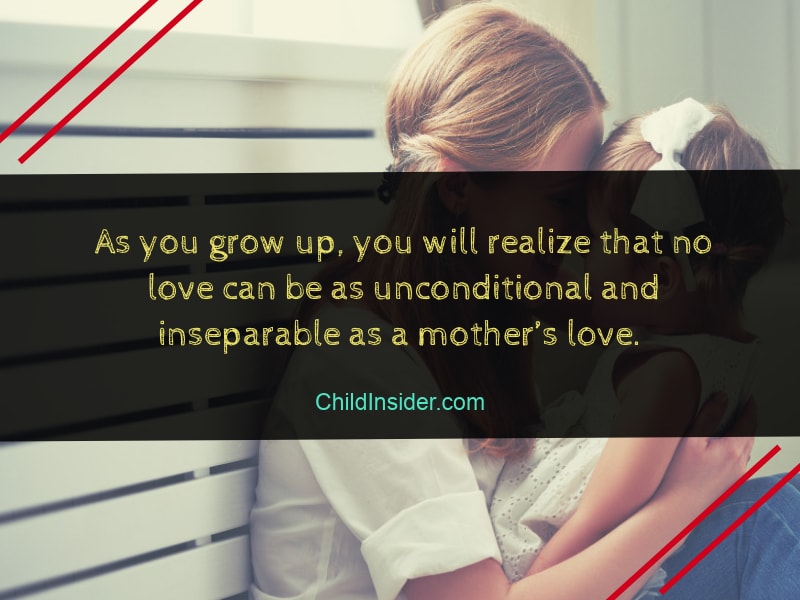 3. When everything is lost, when you're weathered and beaten down by everything around you, you can be certain that your mother's love will still be there for you.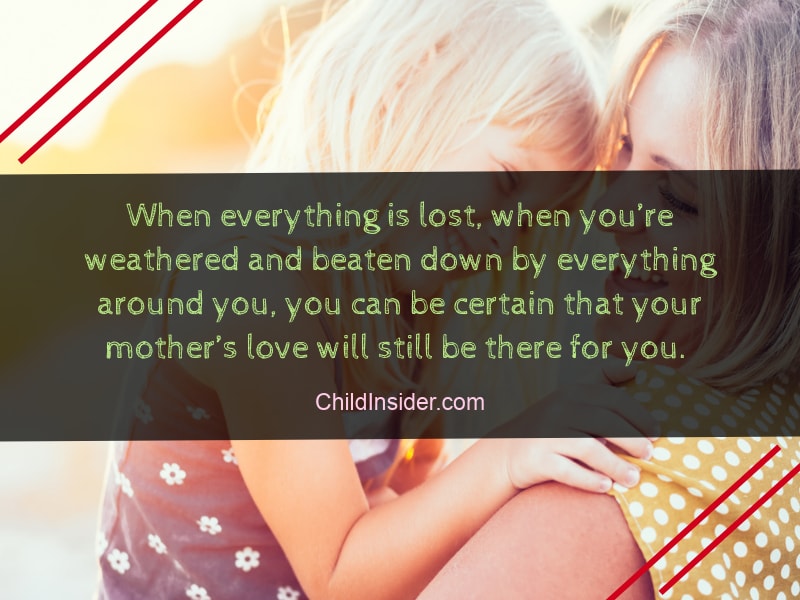 4. Many people will enter your life as you grow, but none of them will ever love you as much as your mother.
5. At the very moment that you were born, you were already embraced by your mother's boundless love for you.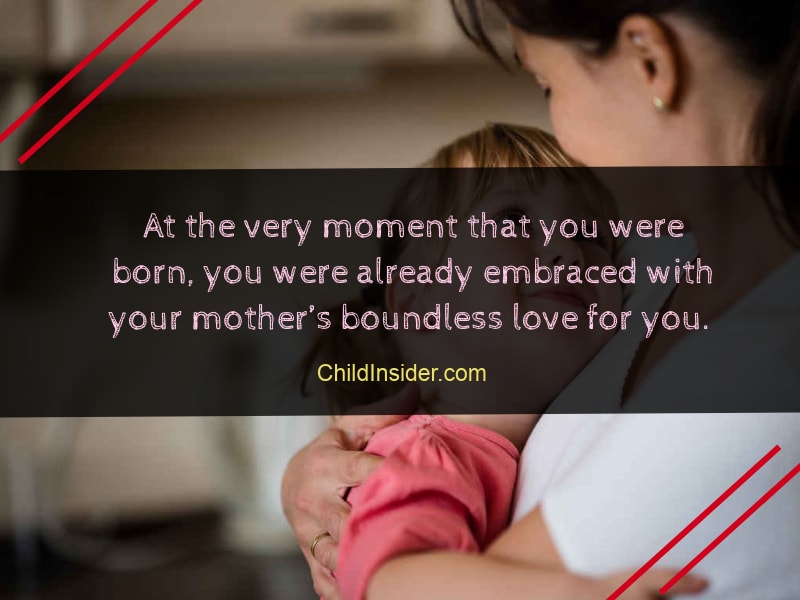 6. A mother's love for her child begins early – when she knew that you were growing in her womb. From then on, her only mission was to keep you safe and love you.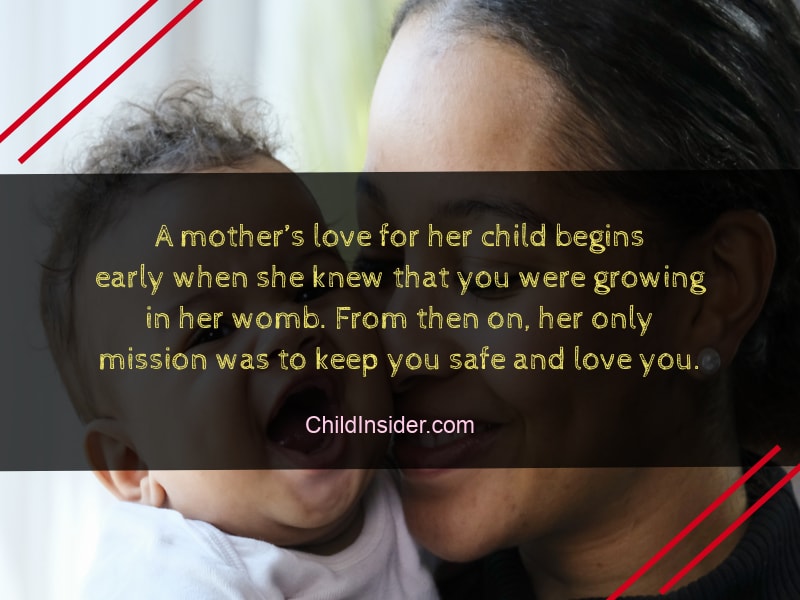 7. The world is full of uncertainties, but your anxiety about it can be calmed down by one certain thing – how your mother will always love you and be there for you.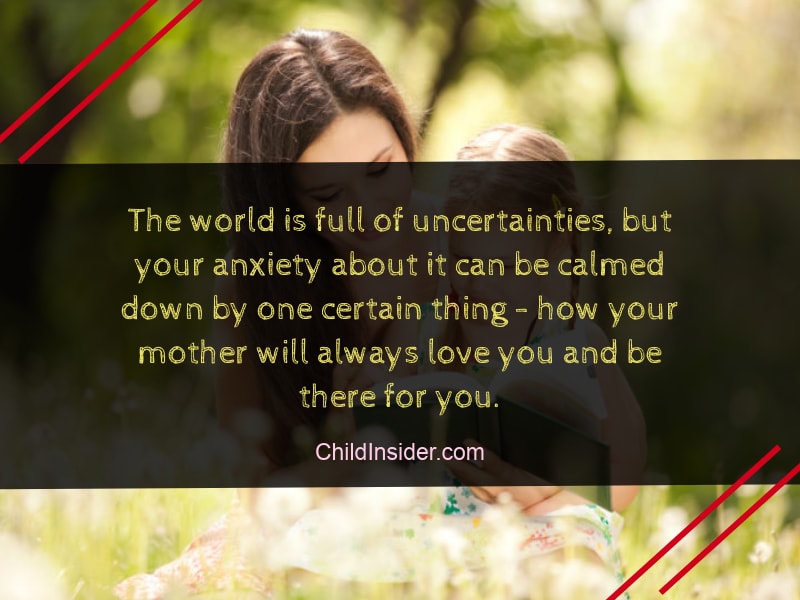 8. Only the child will know how much his/her mother loves her – After all, it's only the child who was able to hear the mother's heartbeat from within her body.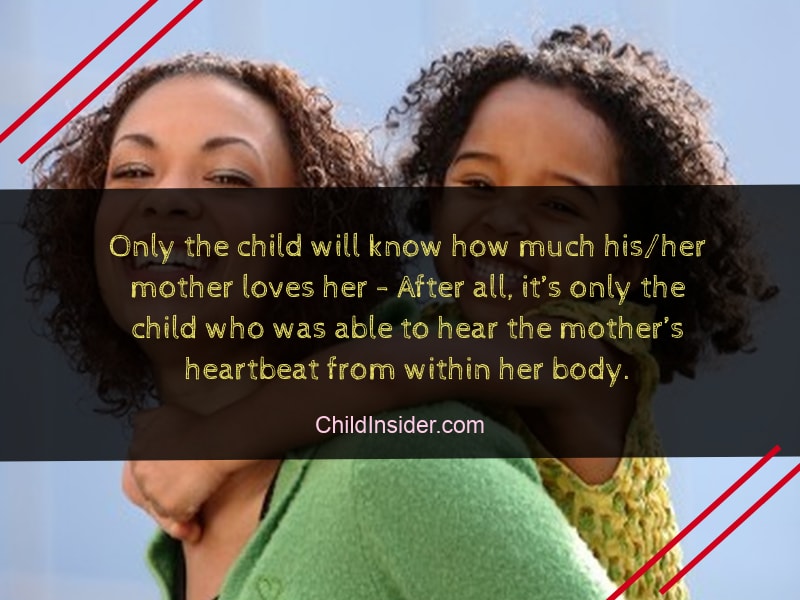 9. A mother's greatest masterpiece in her life is her children – which is why you will always find the overpowering love over a child.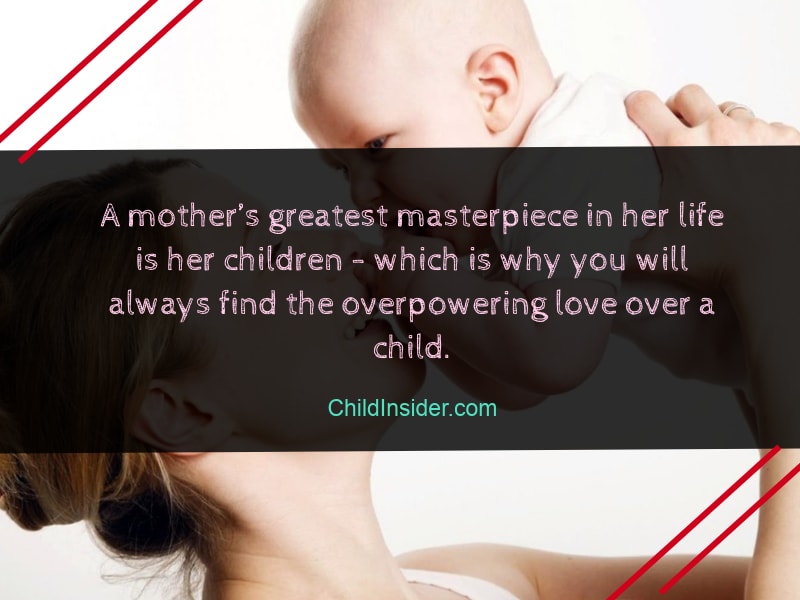 10. Your mother may only hold your hands for a moment, but eternally, she will be holding your hearts, even when she's gone.
Cute and Short Mother Quotes
A mother's love for her child is fierce and constant, lasting through the years, unconditional. In fact, it's so strong that a mother's love for her child has been a strong theme in various movies and stories. The stories are often touching, reminding us of our mother's sacrifice on the mere basis of her love for her children. Here are some more quotes about the bond between mother and her child.
11. If there's one love that you can really believe in, it's a mother's everlasting, unconditional and sacrificial love for her children.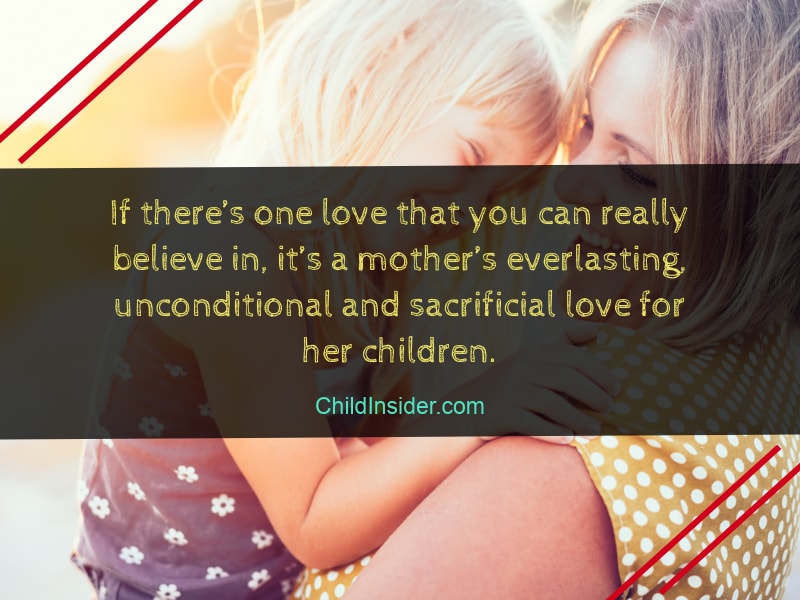 12. If a mother has to choose between loving her child and her last breath, she would use her last breath to tell her children that she loves them.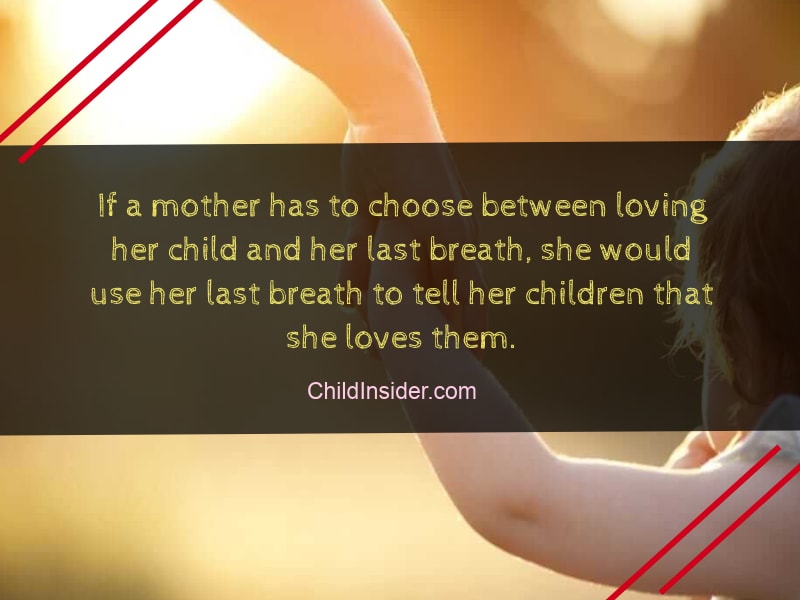 13. A mother thinks of her children day and night even when they are not with her, and even if it's in a way that they will never be able to understand, she will always love them.
14. A mother is never really alone with her thoughts. She thinks twice – once for herself, and then for her child.
15. Even when the entire world deems them to be not deserving of love, a mother will still love her children just as much as she did.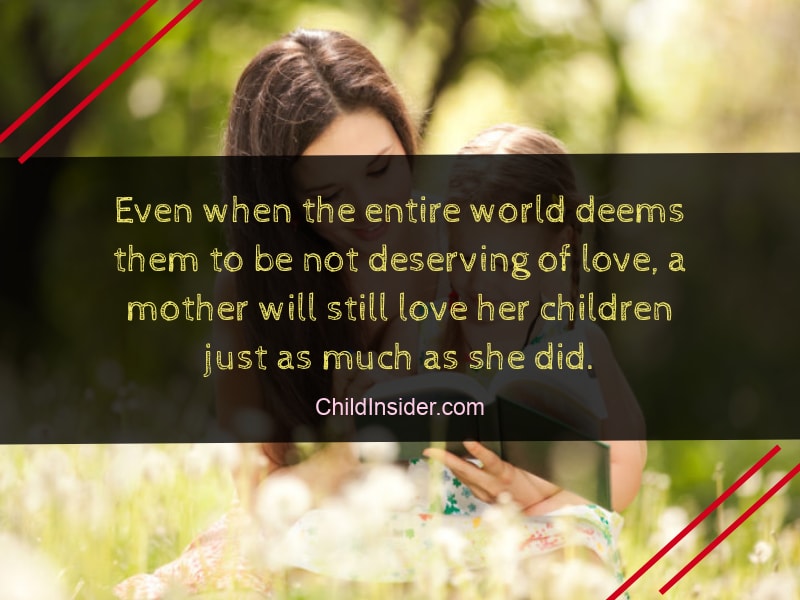 Bond Between Mother and Child Quotes
16. A mother learns about the strengths and fears that she never knew she had until the moment her child is born into the world.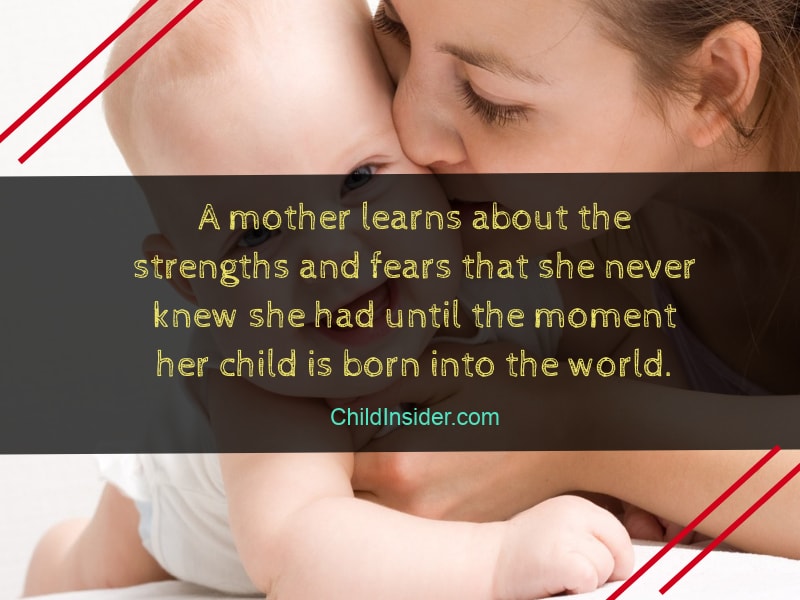 17. Even as a child grows into an adult; older and bigger, a mother's child will always be a child for her. A child would always be a mother's baby as time passes.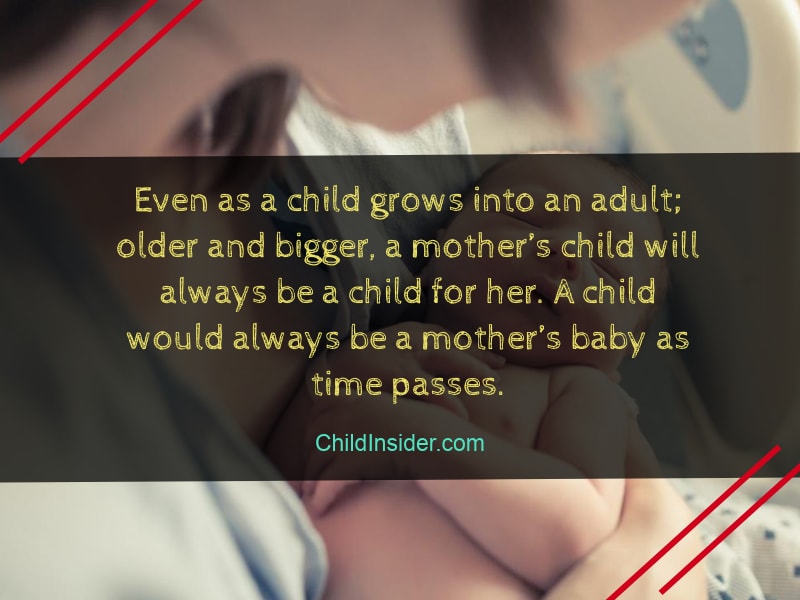 18. The beauty of a mother's love is that no words are needed for a mother to understand her own child.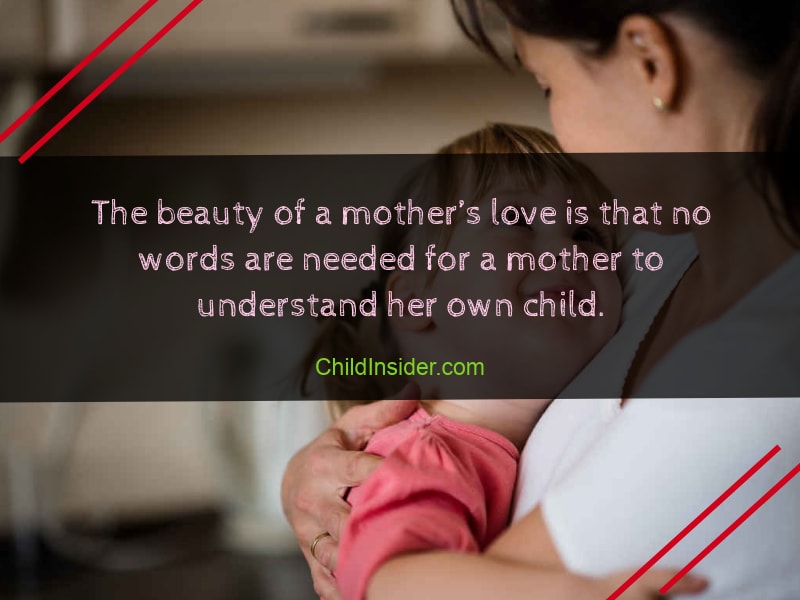 19. Cradled within a mother's arms is her baby – a piece of her soul, another heart beating against her breasts, and the greatest love that she has ever known.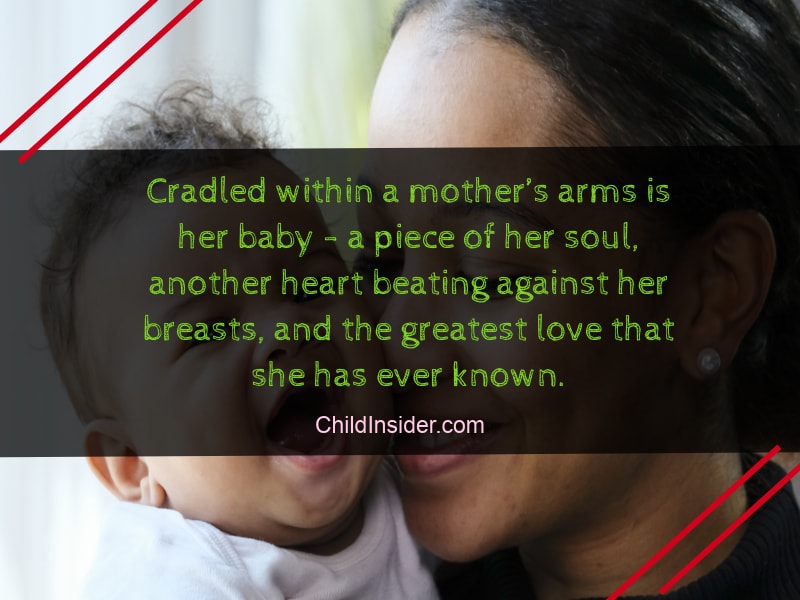 20. A mother will always show her love for her children, but her love will remain not understood until they have become parents themselves.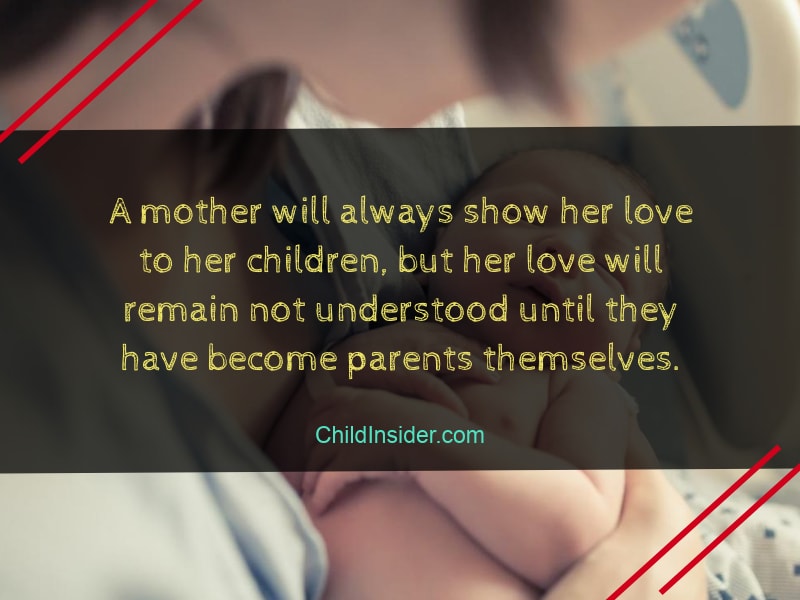 We hope that you found these 20 mother's love for child quotes touching and beautiful, just as we did. After all, children will always yearn for their parents after they grow up, and parents will always miss having their children around once more. If you find any quotes that resonate with you, remember to share them with your friends and family!