Little girl hairstyles with weave are commonly chosen as a representative of the rich, black culture. When you are looking for cute and smart hairstyles to choose for your kid, a weave hairstyle is a good option to be considered.
Not only that but it is an extremely versatile option since it can be styled into many, many creative ways, making it one of the most practical and stylish hairdos. Especially when it comes to little girls, a weave is often the best choice, since it is an undeniably cute and funky hairstyle.
Best Little Girl Hairstyles with Weave
For you to choose the best one suiting your little girl, here are 10 weave hairstyles for kids.
#1. The Goldilocks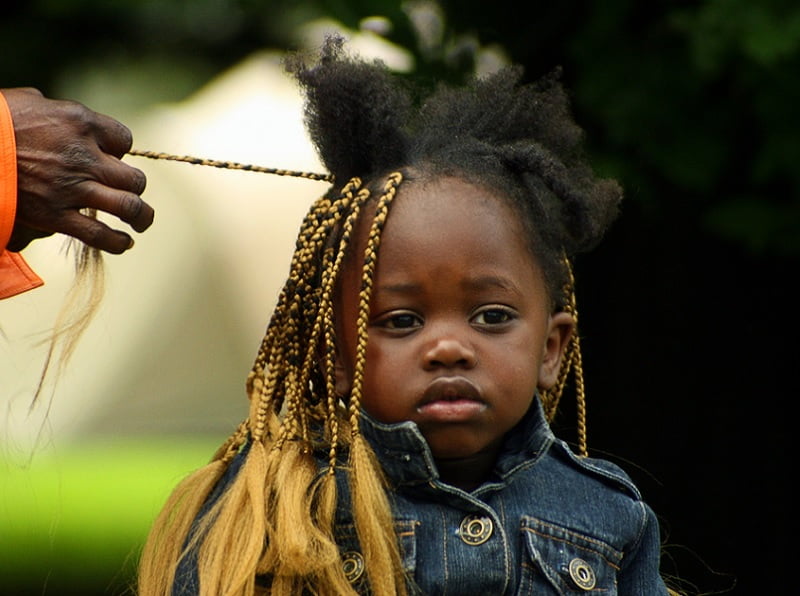 The combination of black and golden is shown in stark color when braided together, so if your child has two tones of hair color, weaving it would be a beautiful idea. This is a popular little black girl hairstyle with weave.
#2. Caterpillar Weave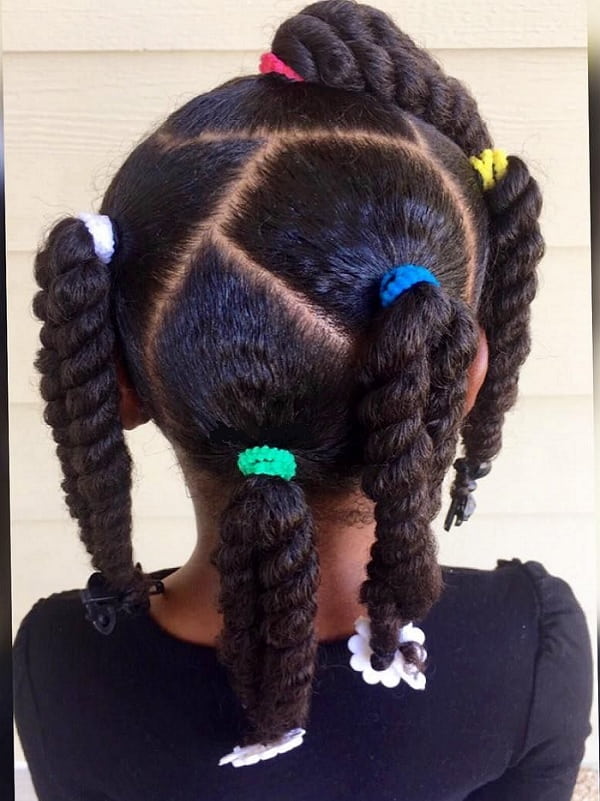 The caterpillar weave hairstyle for little girls is hair parted into multiple sections then weaved into plain, not too tight braids. The multiple braids will provide for a funky look.
#3. Contemporary Ponytail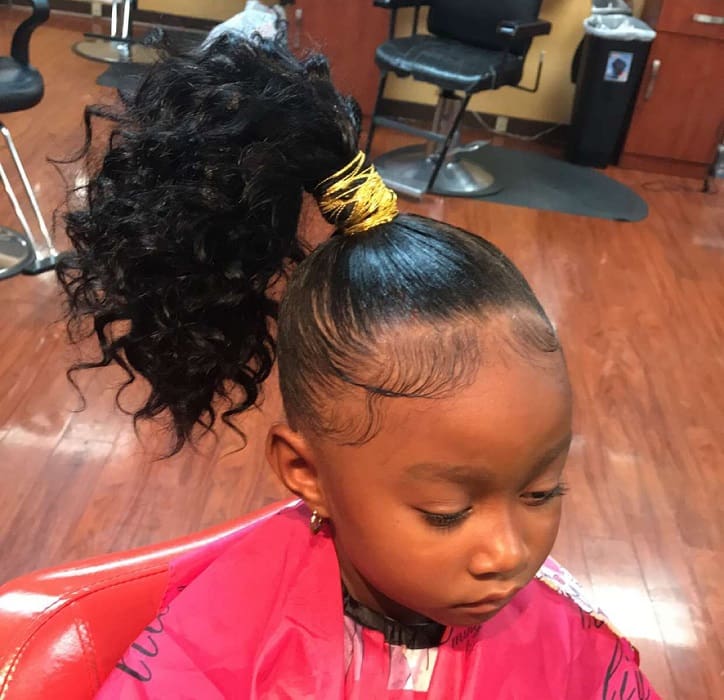 Nothing can go wrong with a contemporary, classic ponytail hairstyle with for little girls, suiting just about any occasion at any time of the day. The simplicity will be a nice compliment to the innocent nature of a child.
#4. Three Way Braid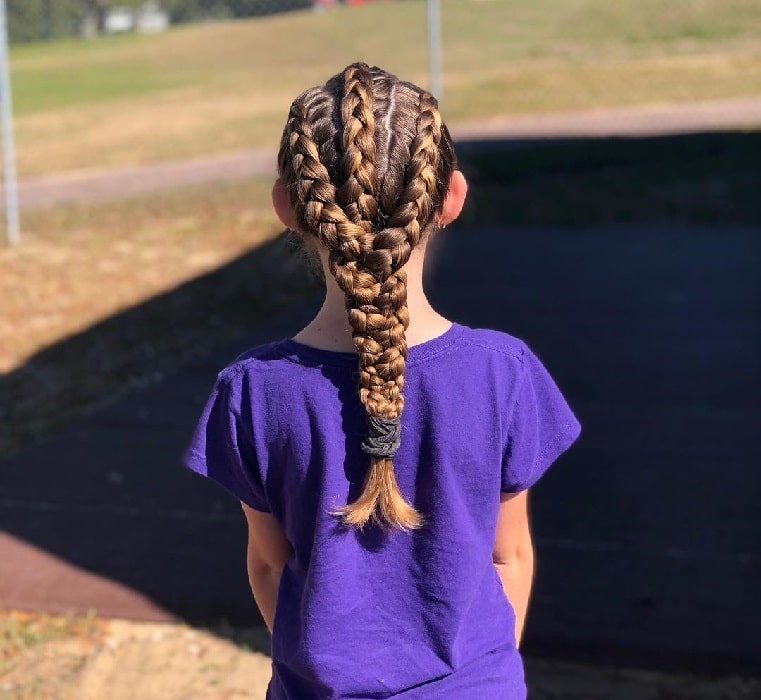 Give a creative twist to the everyday braid hairstyle by combining three, weaved braids into one. This one is a guaranteed mess-free and stylish little girls weave hairdo!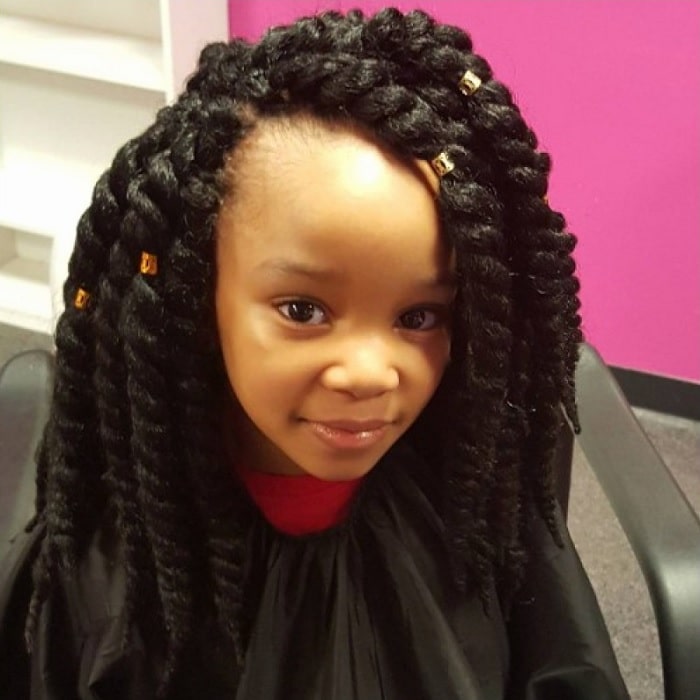 Weave your little girl's hair into several, thick braids. The bold braids will make for a voluminous and beautiful hairstyle, giving off a lively and powerful look.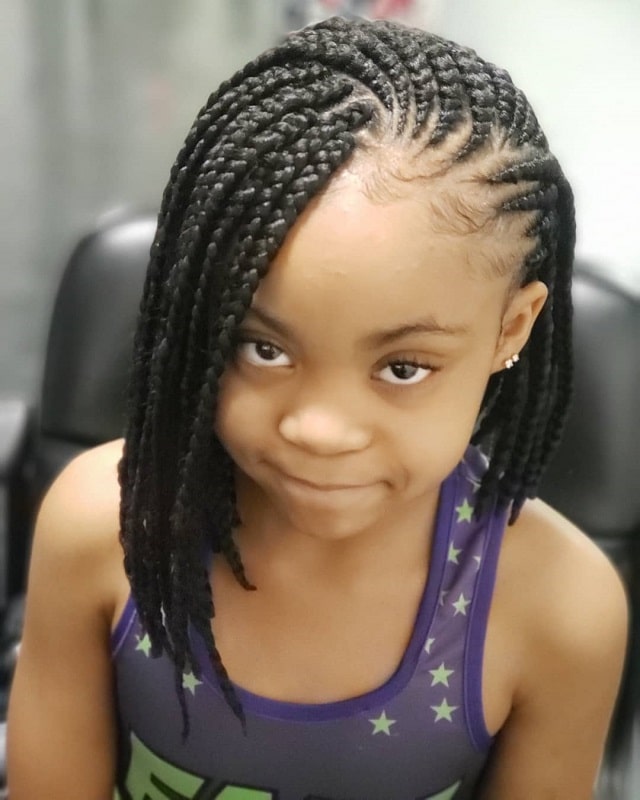 When it comes to weaving hair, you just can't forget the classic, neat cornrows. If you're looking for a sophisticated option, this braided bob is the best one.
#7. Micro-Braided Ponytail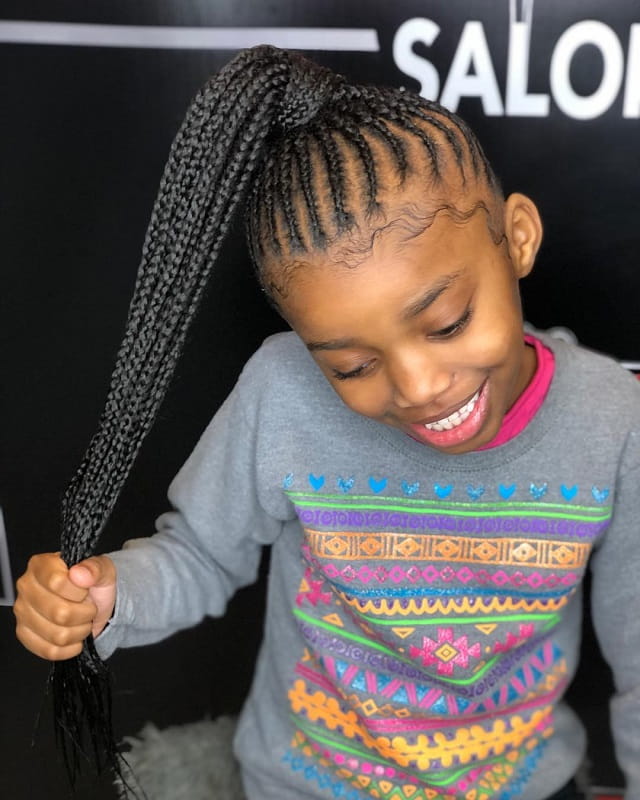 Though it might take a little time, this box braids into a ponytail will be the perfect, chic weave hairstyle for your little girls to represent the diva in her.
#8. Glammed Up Updo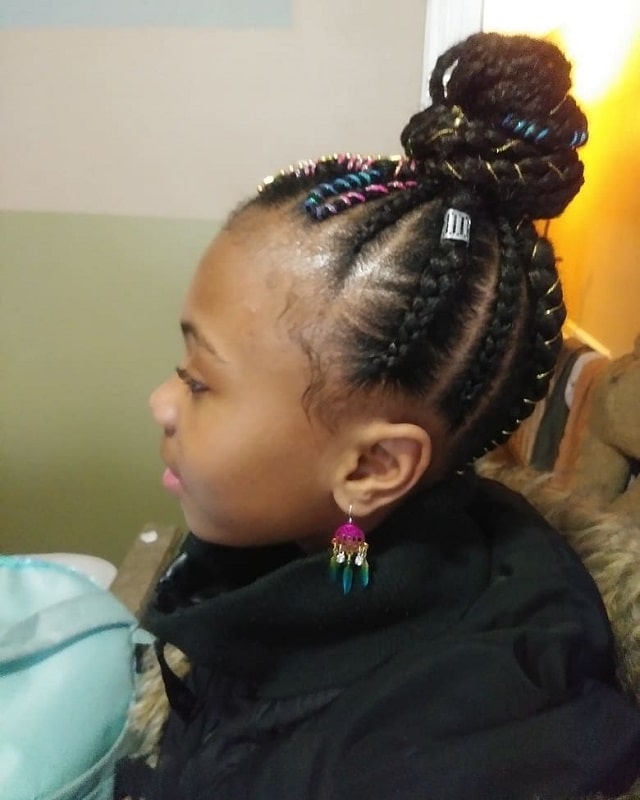 A beautiful little girl braid hairstyles with weave. Combine them and tie them into a top bun, then add embellishments for another glamorous hairstyle for the little diva.
Embrace the classic afro hairstyle but with a little modern twist to it. Gather the hair in the center for a faux hawk look, making your child the coolest kid in town!
#10. Weave Space Buns
This fusion of weaved braids and weaved space buns is exclusively for the grooviest kid on the block. This little black girl's hairstyle with weave will suit the playfulness children to carry with them.
FAQs on Little Girl Hairstyles with Weave
What is a weave hairstyle?
A weave is a kind of hairstyle that is made by neatly parting the hair into several sections and tightly braiding each part which can be further styled into more, creative options.
Why should I choose a weave hairstyle?
You should go for a weave hairstyle because firstly, they are quite pretty and cool. And, it doesn't fall loose easily so it's a mess-free option.
Do weave hairstyles suit kids?
Definitely. It is a common option among kids, and kids totally rock the practical and cute hairstyle.
If you are searching for ideas to tie your little girl's hair into, try giving weaved hair a shot.
Weave hairstyles are stylish and pretty cute, and we hope that this little guide containing 10 little girls hairstyles with weave will help you find just the right kind of weave to style your little diva's hair into. Happy styling to you and your girl!