Little black boys with curly hair deserve some extra attention when it comes to choosing the perfect hairstyles for them!
There are many unique and creative haircuts that you can try which will boom the personality of your little boys. But curly hair requires a lot of attention and care so the haircuts and styles should make you at ease. We are here to help you with that! Stay tuned!
Lovely Curly Hairstyles for Black Little Boys
Here are the top 8 trendy and most favorite little black boy haircuts with curls.
1. Afro Curved Top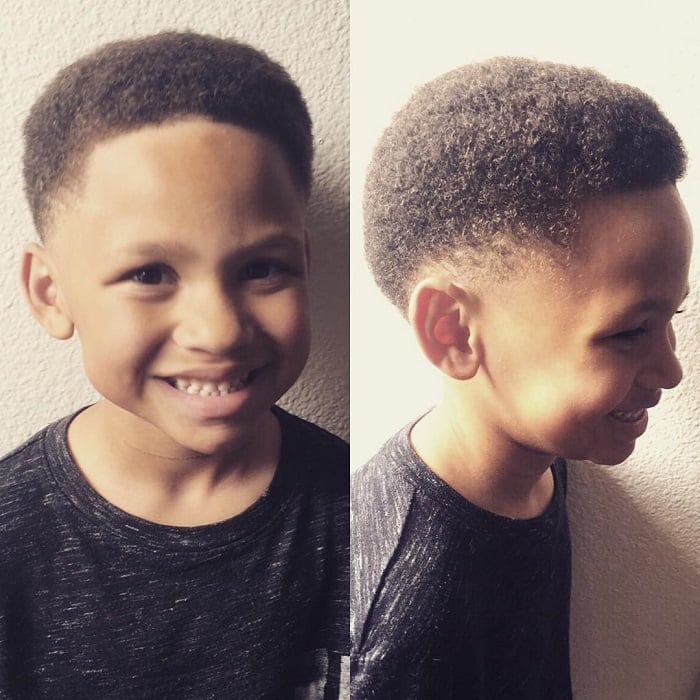 One of the curly hairstyles for little black boys is afro curved top. The afro symbolizes that you are a strong personality and have pride in yourself.
That's why it is very common among black boys with curls. It is a completely different hairstyle and a little fade among the sides keeps the look perfectly balanced.
2. Messy Afro Top Knot
Have long curly hair and don't know how to take care of them? Usually, long hairs require more attention and can be troublesome when they are curly.
So, cutting them is not always the option. You can try the afro top knot which will keep the hairs maintained. And, the messy look will give a stylish touch to your little boy's hair.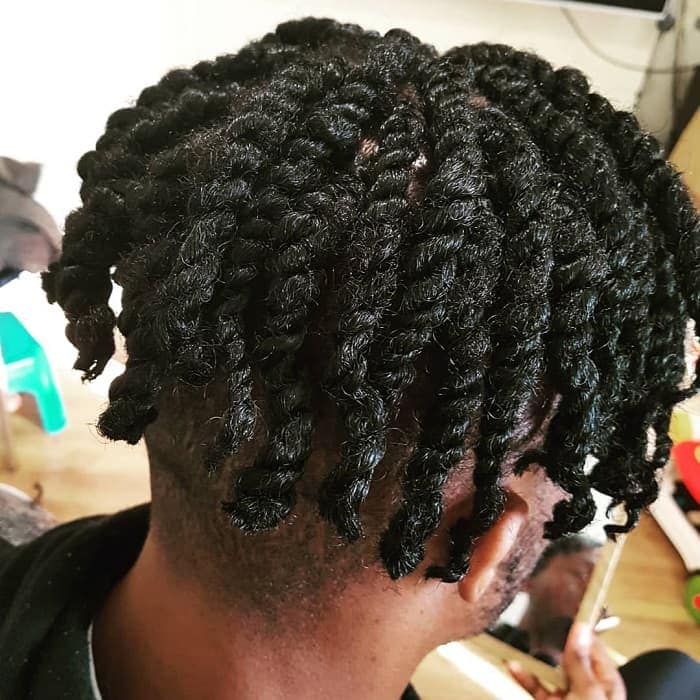 Senegalese twists is another good option for little black boys with curly hair. This twists not only give you an attractive look but also helps you to grow your hair. The tight bonds will keep the hair secured too.
4. Buzzed Top with Designed Side
Designing in the haircut is now very common. The buzzed top is perfect for short curly hair and if your little boys want something stylish. The design on the side is the easiest way to achieve your goal.
Most Amazing Mohawk Styles for Little Black Boys
5. Locs with Undercut
Another option for little black boys could be coiled twists. The long curls are coiled twisted, which ads more volume to the twists.
The curly haircut gets the complete look with the undercut on the sides which gives more attention to the face. The look is incomplete without it so do try it and get the magical curly undercut haircut for your boy.
6. Middle Part + Black Boy Fade
Like the middle-parted hairs? But you can also middle part the curly hair by first making twists. The twists are easier to handle and make the look perfect for black kids. So, it's a must-try for a decent look.
7. Afro Top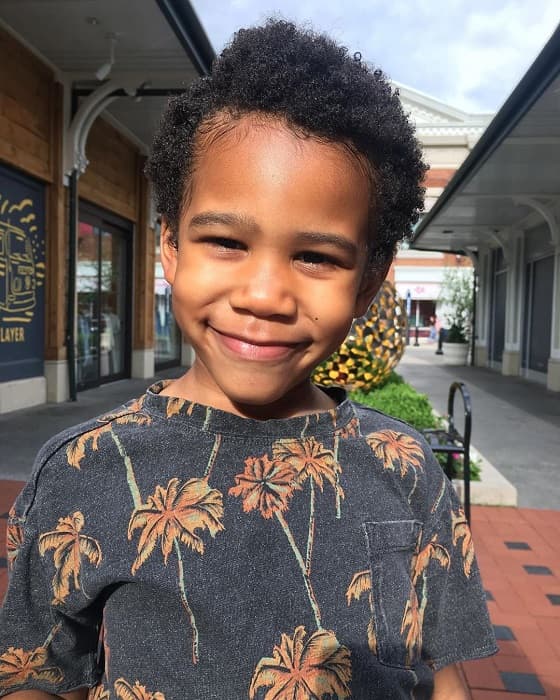 The kind of hairstyle which shows a strong and confident personality. This hairstyle for little black boys with curls combines the waves and afro style which makes a different look for boys to try.
The short hair with waves gives a stylish look. In fact, waves look great on every hairstyle. So, this haircut will suit you and the fades on the sides will be a cherry on top.
8. Messy Long Curls
One of the hot favorites looks in the trend are the messy long curls. Don't you just love them? They are a little difficult to handle but they look surprisingly amazing.
So, these are the top 8 curly haircuts for little black boys which are a must-try. Every one of this hairstyle is in trend so pick up one according to your choice and have fun with a new look.