Mehndi designs can be tailored to each child's likes and desires so that they can be happy with their Henna art. Kids henna designs give their fingers and hand a beautiful look and it's super easy and simple to get done.
Henna Mehndi Designs for Kids
Mehndi designs for kids are very popular right now and it's no wonder! Below are the top 10 cutest henna mehndi designs for your children to try.
1. Flower on The Back of The Hand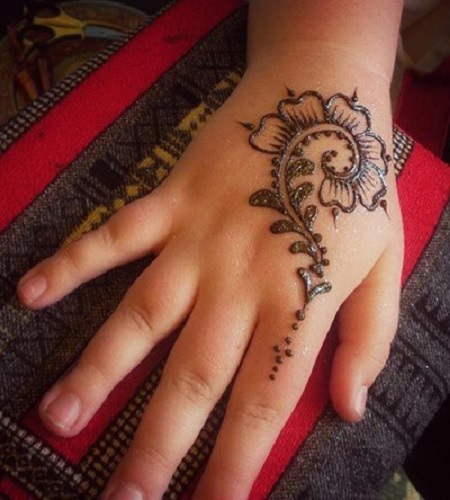 This is a favorite among children because it's simple yet beautiful and it doesn't take up much space on the hand, which makes it a very delicate design.
Flower Child Quotes to Celebrate Mother Nature
2. Henna Design with Small Leaves and Patterns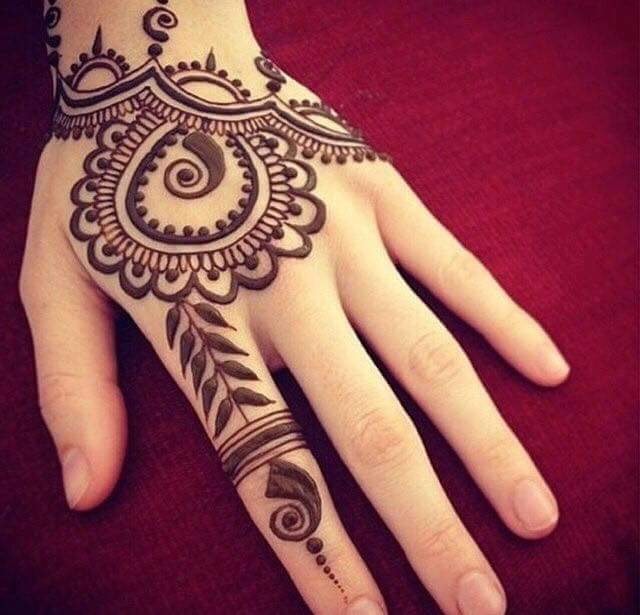 This kid's mehndi design is perfect if your children want something on both hands because it creates a nice effect. The details are interesting and the details on the index finger make a great difference
3. Flower and Leaves Henna Design for Kids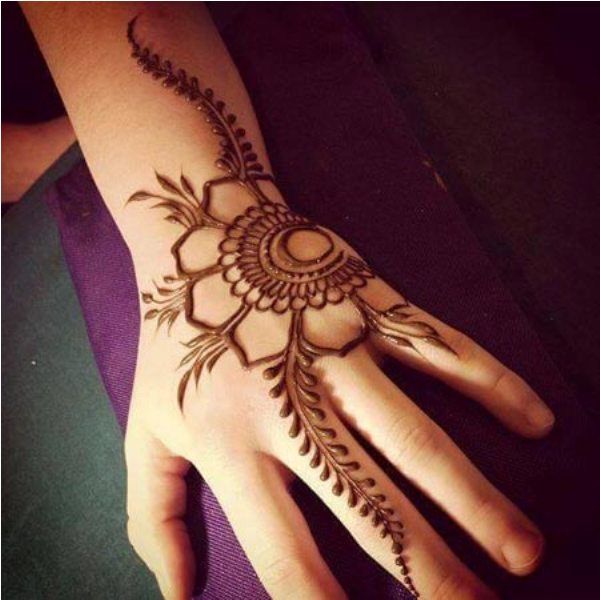 This henna flower design is wonderful and it has enough details to look intricate but not overloaded. It goes up the arm and down the middle finger, so it makes for a great design.
4. Bee And Flower Design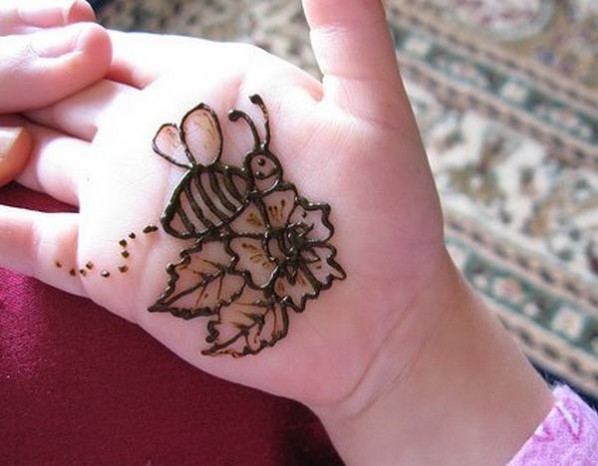 Children love bees and flowers, so what better way to express that than with this design! The placement on the palm of the hand allows the Henna tattoo to be concealed, and it makes it super fun for small girls.
5. Mandala Henna Design for Kids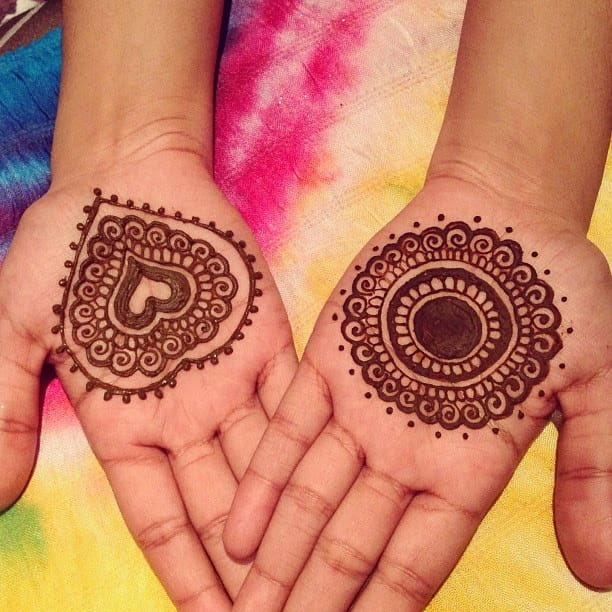 Mandalas are some of the most common henna designs for kids and adults because they have a lot of beautiful details that make the design look complex and rich!
6. Flower and Leaves Mehndi Design for Kids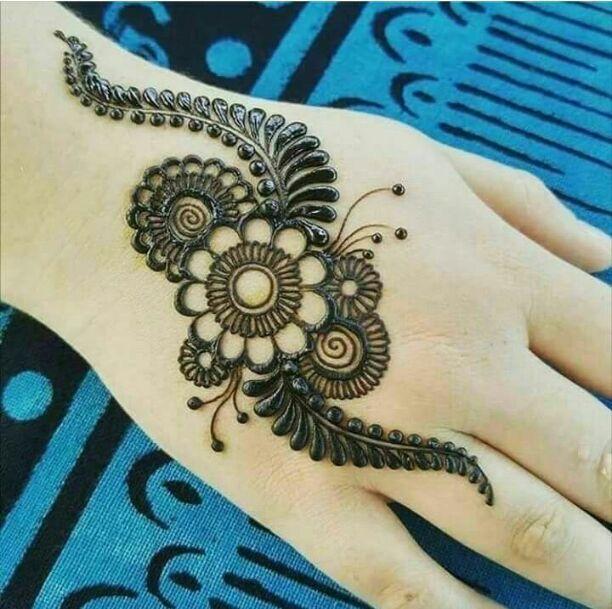 This is a nice mehndi design for children because it combines different kinds of flowers, which makes the tattoo look interesting and detailed.
7. Beautiful Flower Design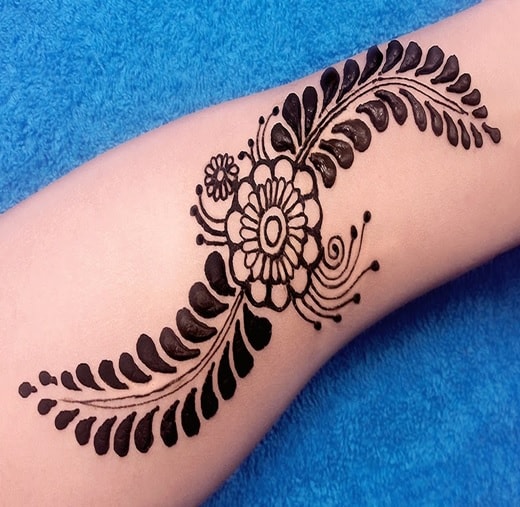 The focus of this kids henna tattoo rests more on the leaves than on the flowers, but, as you can see, it doesn't take away from the beauty and it's perfect for the forearm!
8. Henna Design for Kids Flowers and Patterns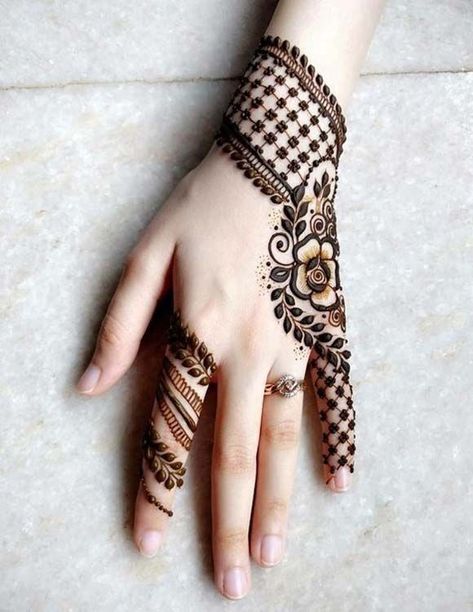 This design is super interesting because it sections the mehndi while still making it look like a complete design. You have the details on the index finger and the design that goes from the wrist to the little finger. It's detailed, complex and beautiful!
9. Simple And Delicate Henna Design for Kids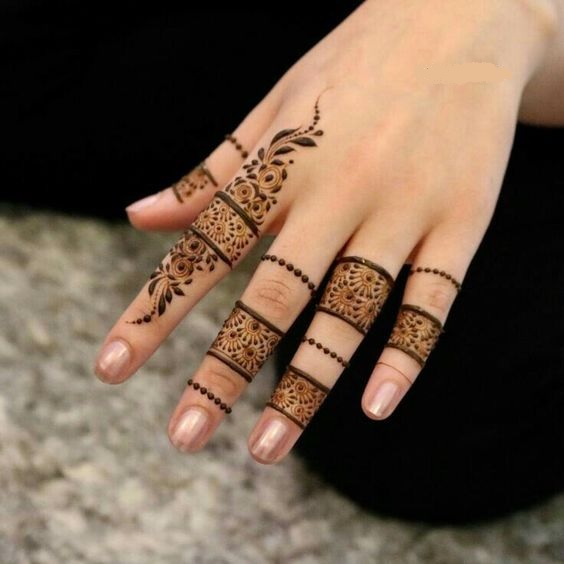 If you want your little one's mehndi design to be delicate, this henna tattoo on the fingers might be the right choice. It looks sublime in its simplicity and the details are much appreciated.
10. Flowers And Mandala Pattern Henna Design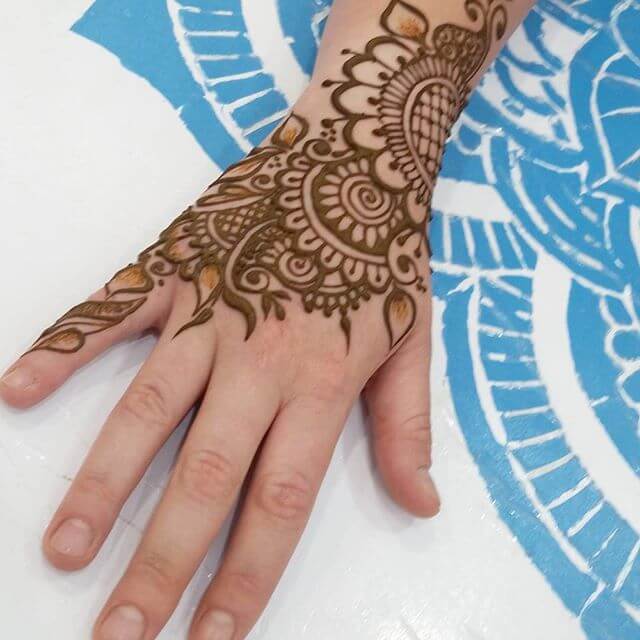 This kind of kids mehndi design is a bit more busy and complex, but that just makes it more beautiful. The combination of flowers and mandalas is incredible and it makes for a big henna tattoo that your children can enjoy.
Henna Mehndi Care for Kids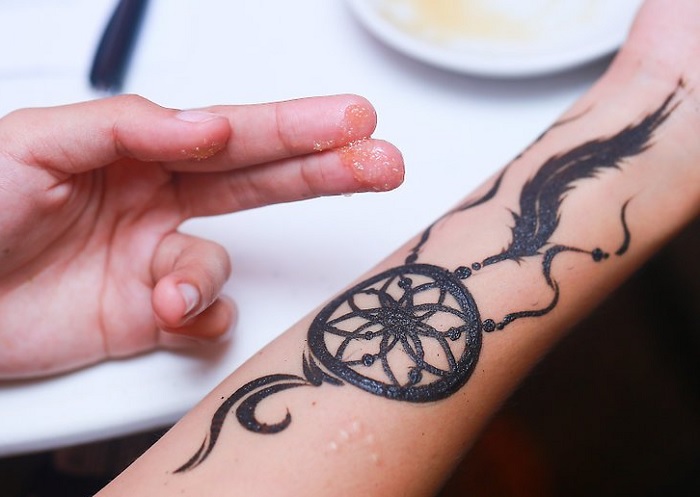 Once your kids decide what kind of Henna design to get, you want to make sure you teach them about proper henna mehndi care.
To ensure that the Henna is successful, here's what your children should do after they get their mehndi design:
Let the henna dry completely, and don't touch it so you don't mess up the design!
Once the henna is completely dry, scrape off the excess material with some lemon juice, olive oil or coconut oil. Don't use your fingers!
After you remove the Henna design for kids, keep the area as dry as possible for the next 6 to 12 hours. To avoid getting the area wet, cover the Henna design for little ones with coconut or olive oil.
Apply coconut or olive oil before every shower and before washing your hands. Also, avoid salt water, chlorine, and other harsh materials.
Excess washing and friction from clothes will make the Henna design for kids disappear faster, so don't allow your kids to constantly touch their henna.
Mehndi designs are a great way to introduce the kids to the culture and they're also a great way to allow your little ones to express their creativity. Don't hesitate to try one of these kid's henna designs!