Kids need inspirational quotes from teachers at times. Sure, students need to study and gain knowledge, but sometimes it's the motivation that counts. If you'd like, you can print these inspirational quotes for kids from teachers below and share with the kids.
Children can be good on their own, but they can achieve greater heights when inspired. Who better to inspire them than the teachers who teach them? When teachers inspire their students, the students become aware of what they can achieve.
They start to believe as they grow up that they are much more than they believe themselves to be. Children learn facts and figures in classes from teachers, but how often do they learn life lessons from these educators? Isn't that what children should learn alongside the knowledge they gain in school? Inspirational quotes for kids from teachers is set to make this happen.
Inspirational Quotes for Kids from Teachers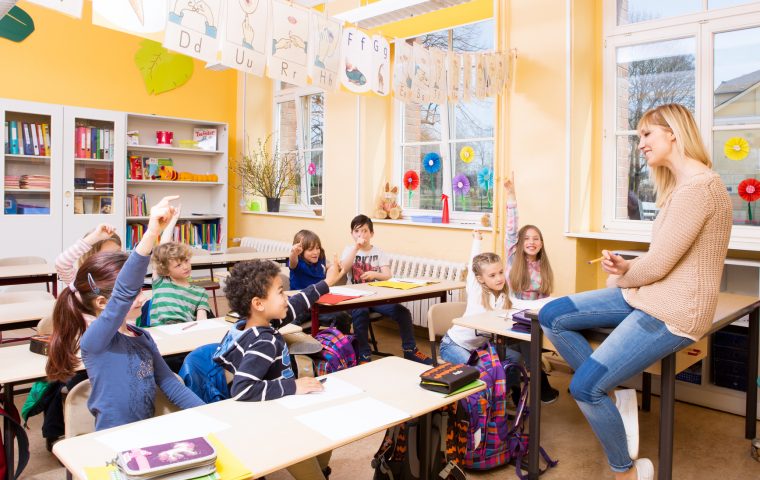 Below, we share with you 10 inspirational quotes for kids from teachers that will surely inspire your child to perform better, not just academically, but in life as well. They will be reassured that things will be alright as long as they put in the efforts required.
These quotes will also help the students as a form of moral support – providing them with the little push they need to go further in life. You will find a mix of long quotes and shorter ones – each quote tending to the kids' reading levels. In any case, you can be sure that these inspirational quotes for kids from teachers will do their jobs well – they will inspire!
1.  When you look back on this day 10 years later, you will wonder why you even worried.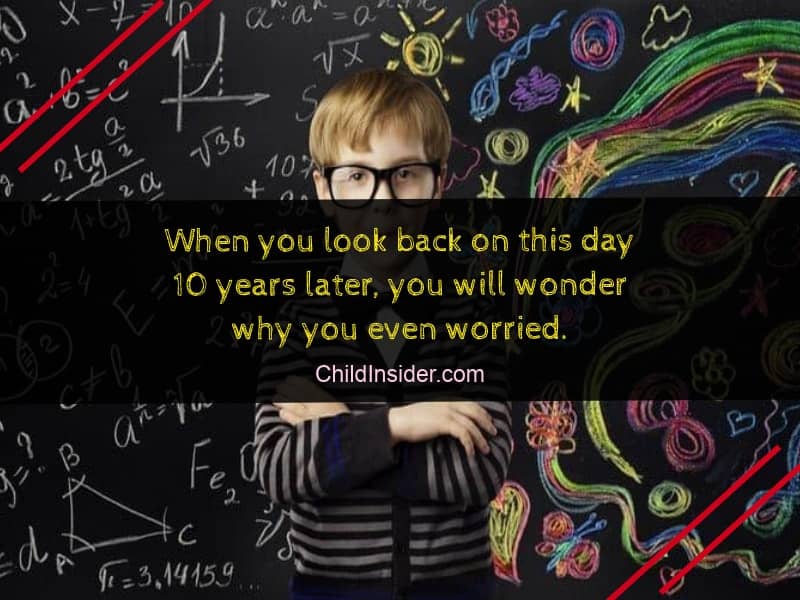 2.  Don't worry too much about making mistakes – they are proof that you are trying.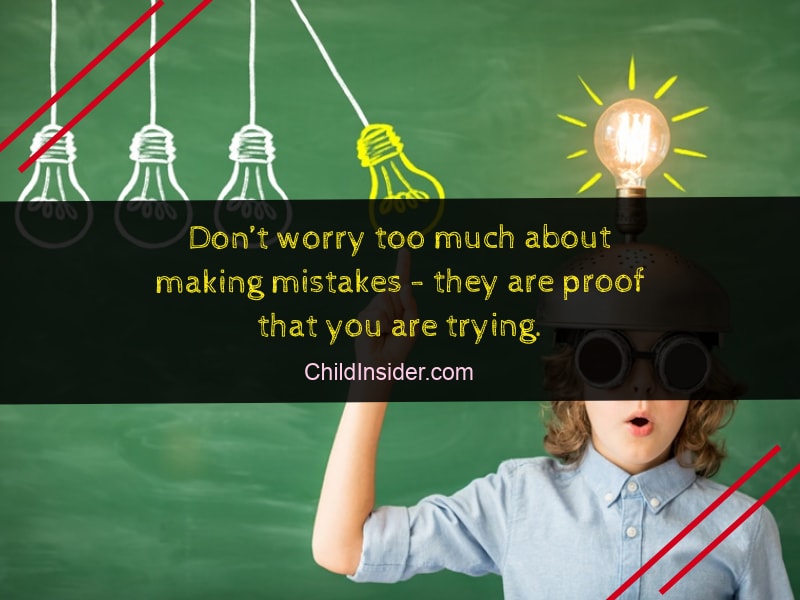 3.  Unless you start helping yourself first, no one else's help will matter.
4.  Don't put off your studies until tomorrow because there's no more 'tomorrow' to study.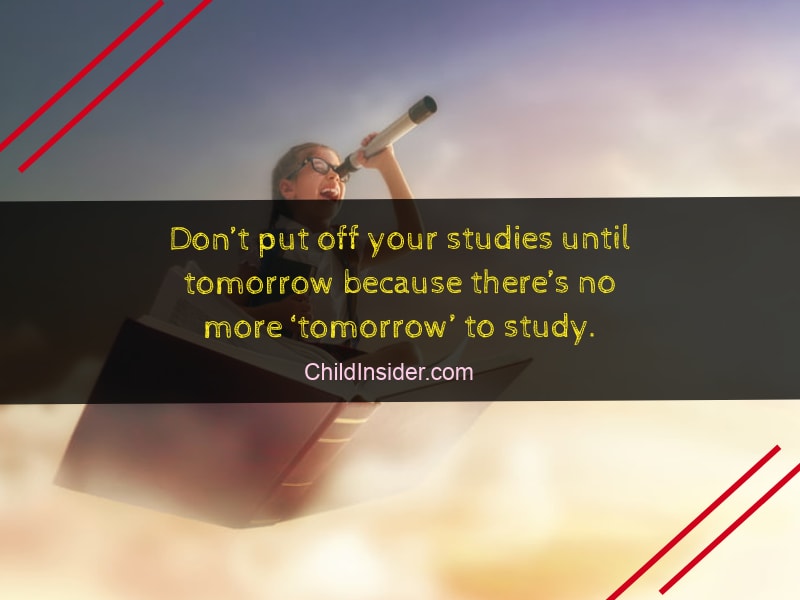 5.  You might not have the answers now, but remember that all current solutions were once a problem.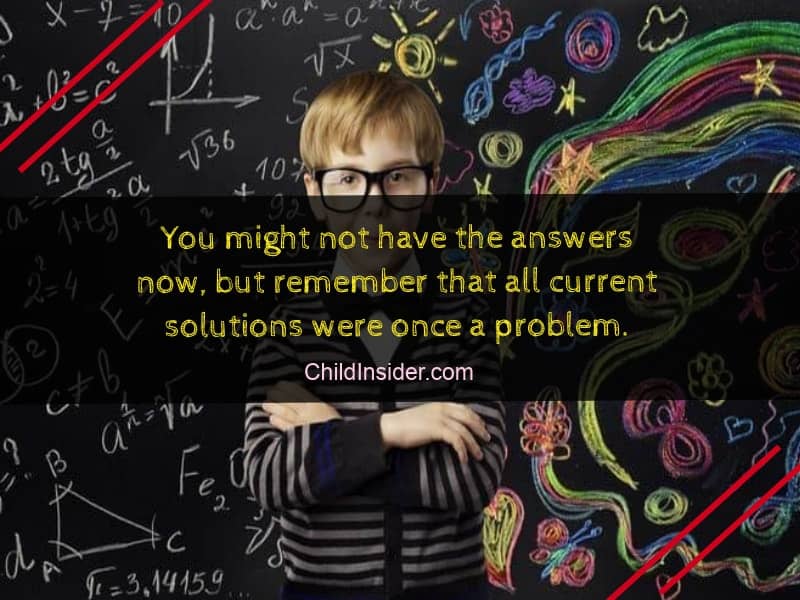 6.  In real life, you are either a winner or you are not. So work to be a winner today!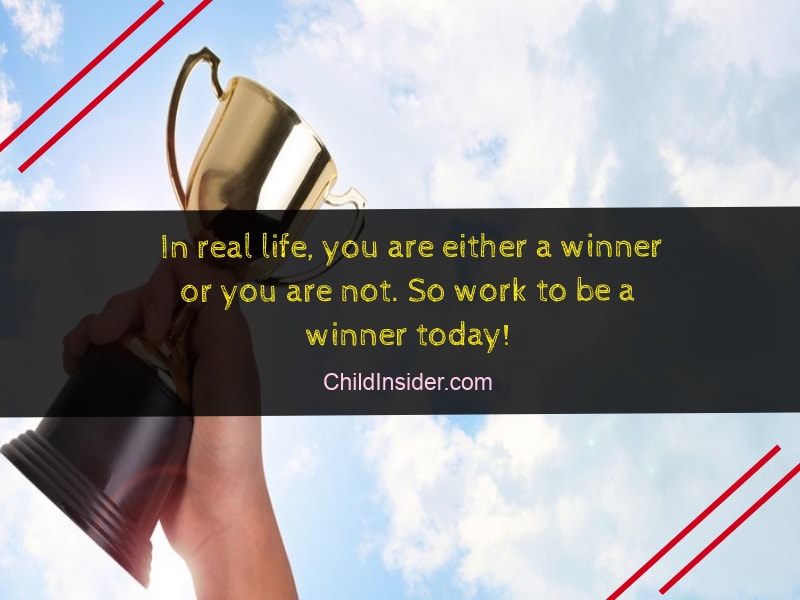 7.  Experience is one of the life's best teachers, but to earn that experience, you will first need to study.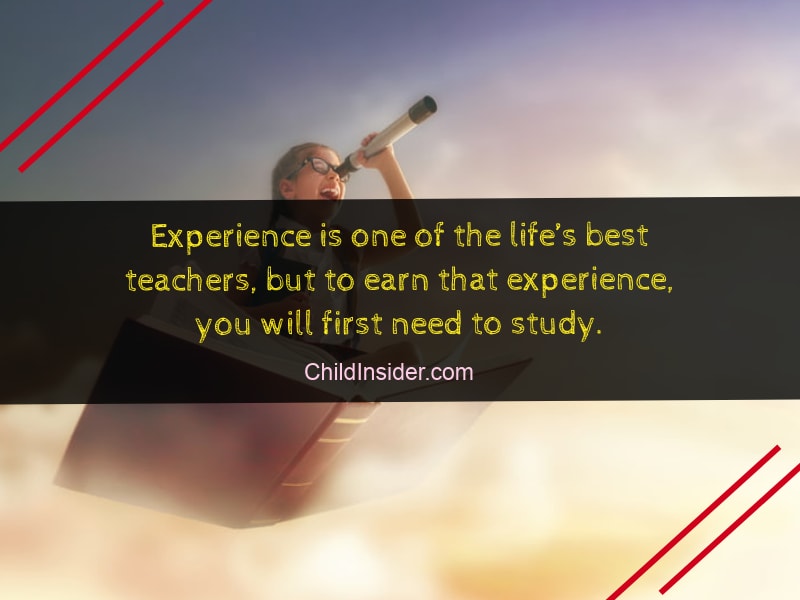 8.  Get away from those complacent C's, the boring B's and try your hardest every day to get the awesome A's.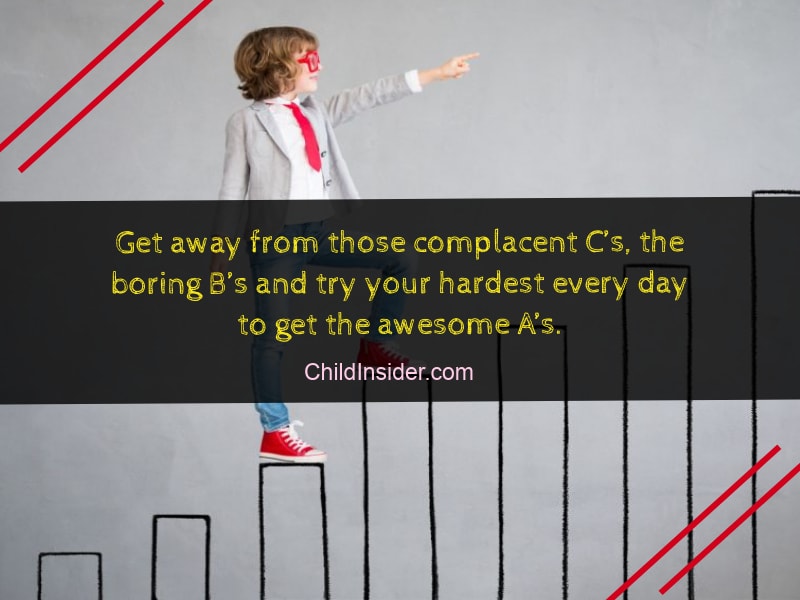 9.  As teachers, there's a lot that we tell you to do. But we hope that you will reflect it on to understand our reasons.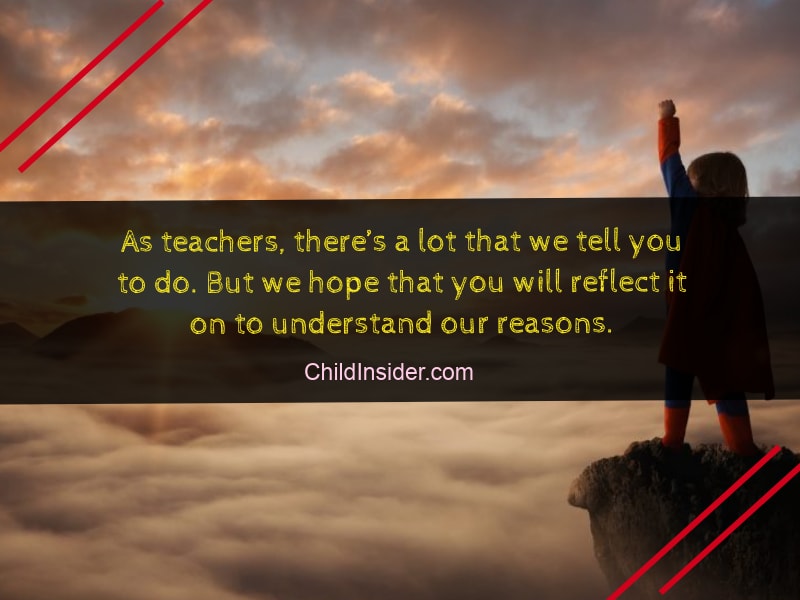 10.  Here's one thing that all winners have in common, even if they win in different manners – they keep trying.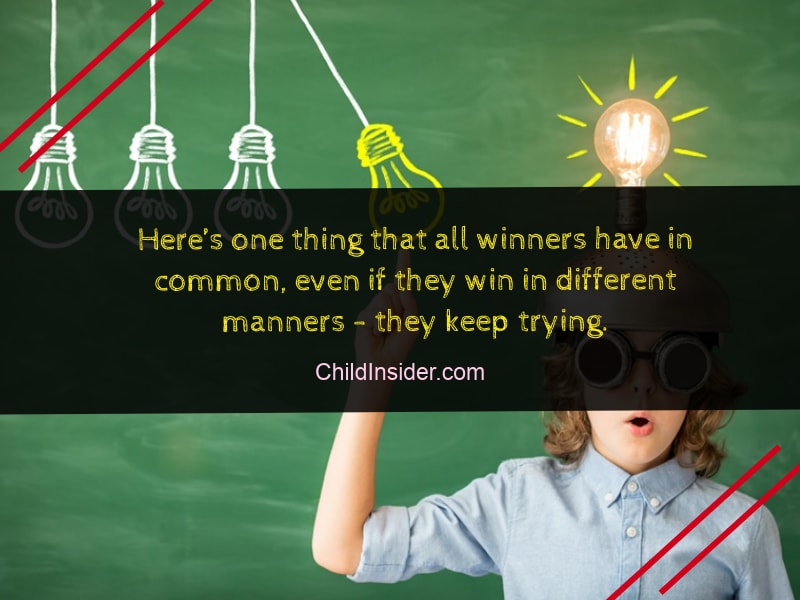 Having read these inspirational quotes for kids from teachers, we hope that you have found them to be as motivating for yourself as it would be for the kids. Do share them with the teachers that you know – they can consider printing these quotes and decorating their classroom with it!