Indoor activities are a natural way to engage kids in natural learning! Anyone with a toddler knows that they can be tireless and constantly in need of new stimulation.
Instead of handing over the smartphone and having them watch a vapid TV show, consider some fun indoor activities for toddlers that will also teach them a bit. It might sound intimidating, but there are things parents can do with their child to bond, learn, and pass the time.
Plus, there's no need to purchase expensive craft materials or spend countless hours setting things up. These indoor activities for kids are easy to do, require everyday items in the home, and don't depend on an intense commitment.
Coolest Indoor Activities for Children
Following are the best fun indoor activity ideas for kids to make their everyday life interesting.
1. Create with Cardboard Boxes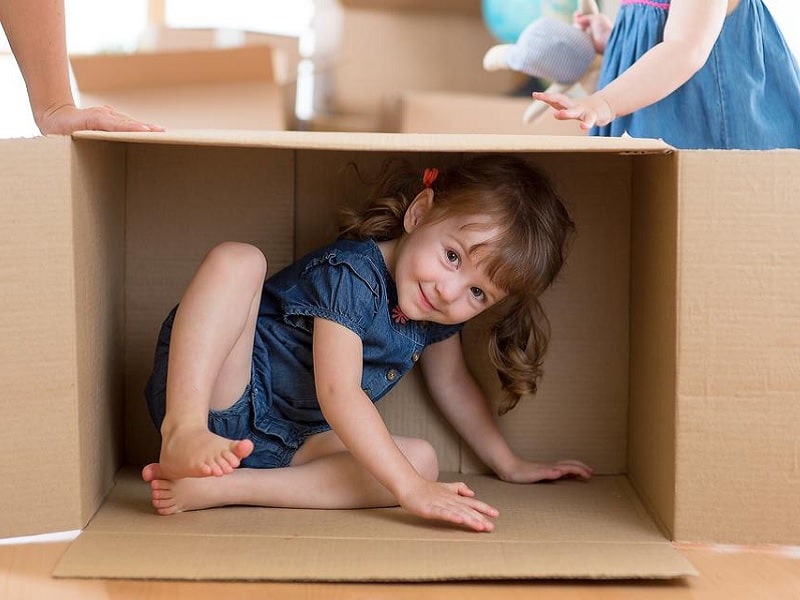 Toddlers love boxes. Whether they hide inside or enjoy climbing on them, cardboard boxes are one of the best indoor activities for toddlers & ways to give a youngster something to do without staring at a screen.
Parents are sometimes amazed at what their child comes up with. Children might make a vehicle out of the box, such as a car, train, or spaceship. If they want, have them color or write on the box.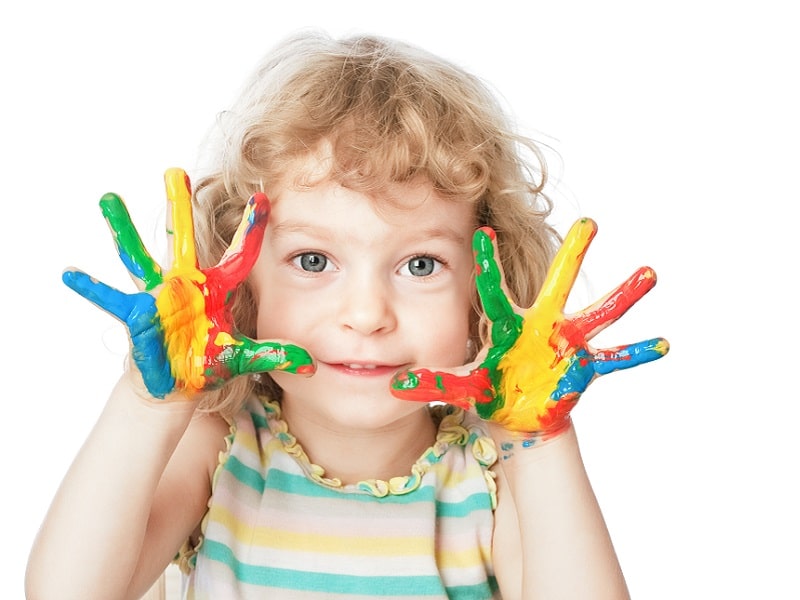 This children's inside activity can get messy, so it's a good idea to make sure that toddlers are wearing clothes that can get dirty. Tape a piece of paper to some newspaper, grab some paints, and let kids go to town.
3. Junior Jewelry-Maker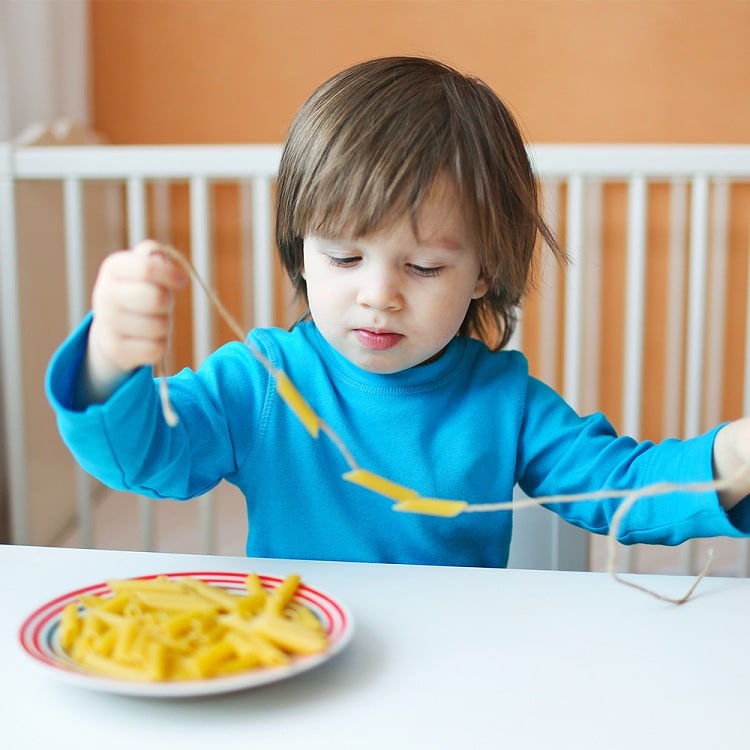 Kids love to get creative, and making jewelry is one way to make those juices flow. Toddlers can use dry pasta, such as macaroni and pinwheels, and link them on a piece of string.
Cut-up straws and big beads work, too, just supervise children while they're working. This indoor activity helps toddlers develop their fine motor skills, so there's an added benefit.
4. Balance Test
This is an awesome indoor game for babies testing out his/her sense of balance. Use masking or painter's tape to create some lines on the floor.
These can be straight, curvy, zigzag, whatever. Then, ask the child to walk along with the tape. It'll be a fun challenge for them and parents can gauge how their speed is.
Handy Tips to Make Your Stubborn Toddler Listen
5. Play Dough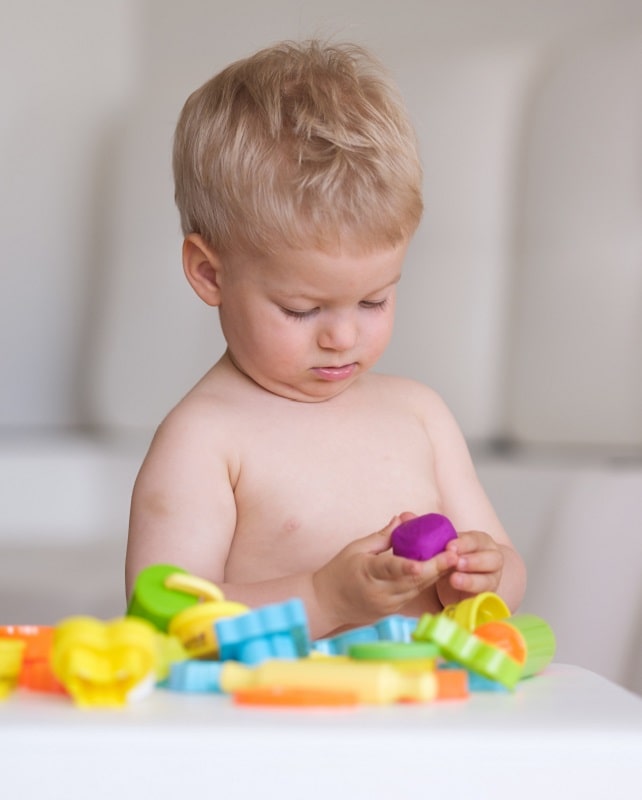 Just about every kid in America knows what Play Dough is. Today, there are countless different kits for this toy giant. For example, children can play with a dentist Play Dough set that teaches about cavities, oral hygiene and cleaning, and even braces.
There is another kit that centers around food. Play Dough is a blast and it's one of those fun indoor activities for kids that never goes out of style.
6. Homemade Cooking on a Homemade Stove
Remember those cardboard boxes from earlier? Well, it's possible to turn one of those into a homemade stove that toddlers can play with.
Start by flipping the box upside down so that the base is in the air. Then, use a Sharpie or Magic Marker to draw the eyes of the stove burners, as well as the knob controls and an oven door. Kids will love having their own homemade stove.
7. Sensory Station
Toddlers are at an age where they love to play with different textures. A sensory station is a great way to introduce new objects of different shapes, sizes, and surfaces.
Place a handful of items on the table or floor and let the little one explore. Just be sure to supervise so he or she doesn't stick anything in their mouth.
Some objects to include in a sensory station include contact paper, sandpaper, pipe cleaners, different ribbons and strings, cut-up pieces of sponge, tissue paper, toilet paper tubes, and netting.
Popular Indoor Water Parks Near Alabama
8. Lid Matching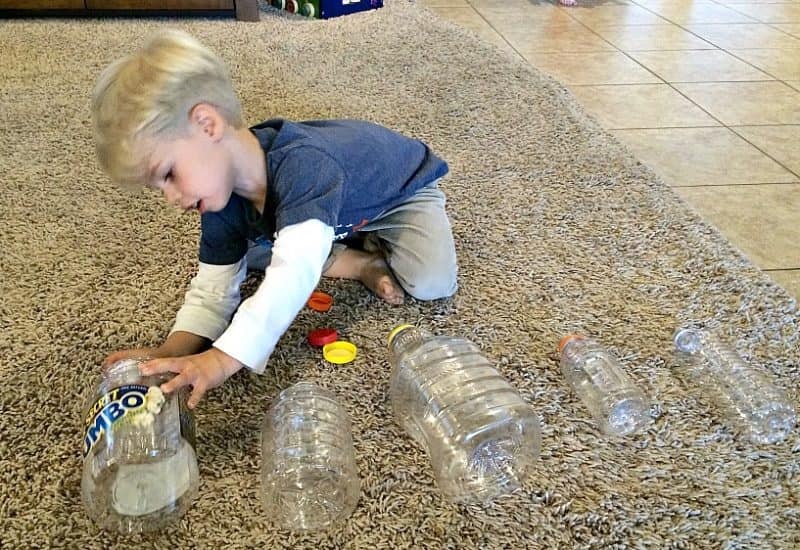 Every parent has a pile of Tupperware and plastic bottles along with lids of varying shapes and sizes. Instead of trying to find each bottle's matching lid mate, turn the task into a kids-friendly indoor activity.
Not only will it keep them occupied for a bit, but it helps them develop their fine motor skills. Pairing similar-shaped lids to the correct bottle is an educational task that is disguised as a fun matching activity.
9. Color Match
This is a fun indoor activity for 3 year old toddlers that will prep them for bigger tasks later on. Simply get a few clothespins and paint them various color: red, blue, yellow, green, purple, black, blue, white, and brown.
Then, get some squares of watercolor paper, posterboard, or cardboard and paint each square a corresponding color to match the clothespins.
When everything is dry, have the little one pair the clothespins to the correct color square. They'll learn their colors and strengthen their hands to make picking up and holding objects easier.
10. I Spy Books
One of the most fun indoor activities for kids that people remember from their childhood is reading the I Spy books.
These books include full-page pictures in vivid colors with an accompanying riddle. The riddle lists all of the hidden objects that kids need to find in the picture.
This is a great activity and guessing game for kids and parents on rainy days or before bed. The I Spy books come in all sorts of themes, such as pirates, Christmas, and toys.
11. Popsicle Stick Play
Popsicle sticks or wooden tongue compressors are loads of fun for little hands and minds. Kids can form them into the letters of the alphabet, arrange them in different shapes, or use them to build unique structures.
There are plenty of opportunities for strengthening fine motor, counting, and literacy skills with this inside activity. Instead of scarfing down dozens of popsicles, just buy a box of clean popsicle sticks!
12. DIY Sailboats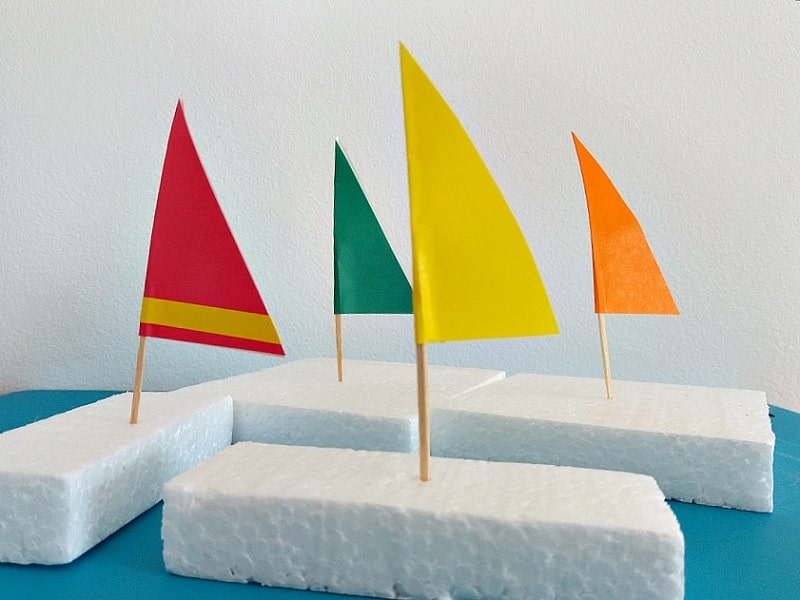 With three simple items, parents and toddlers can make homemade sailboats. Grab a piece of craft foam and stick a toothpick into it so it sticks upright in the air.
Then, slide a piece of regular paper through the toothpick to create a sail. Voila! Have fun taking these sailboats to a river or pool, or fill a casserole dish with water and place the sailboat there.
Indoor activities for babies, such as this sailboat one, can be educational, too. Parents can ask their child how the sailboat moves when they blow on the water or use their fingers to create small waves.
13. Frozen Nature Wreaths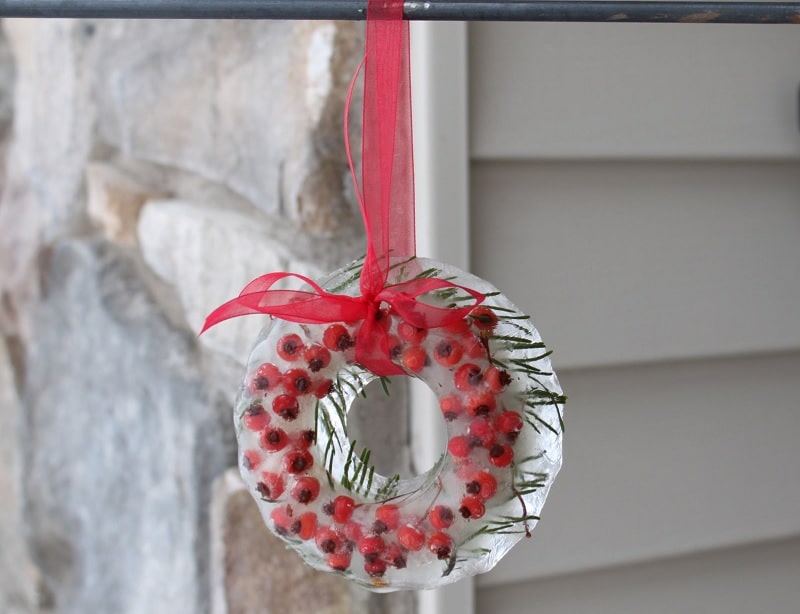 It can be hard to find fun kid's indoor activities in the winter months, but a bit of creativity can go a long way. Take a cue from the popular movie Frozen, and encourage kids to get outside and find some nature items.
These could include twigs, berries, and pine needles. Then, bring everything home and grab a bundt cake pan. Place the items in the cake pan and fill it with water.
Then, let the pan sit outside overnight so it freezes solid. The next day, place the bottom of the pan in a container of hot water for a few seconds to loosen the ice.
The result is a gorgeous winter wreath that is beautiful enough to go on Pinterest. Simply tie a string or ribbon through the hole to hang it up.
14. Bubbles in the Bath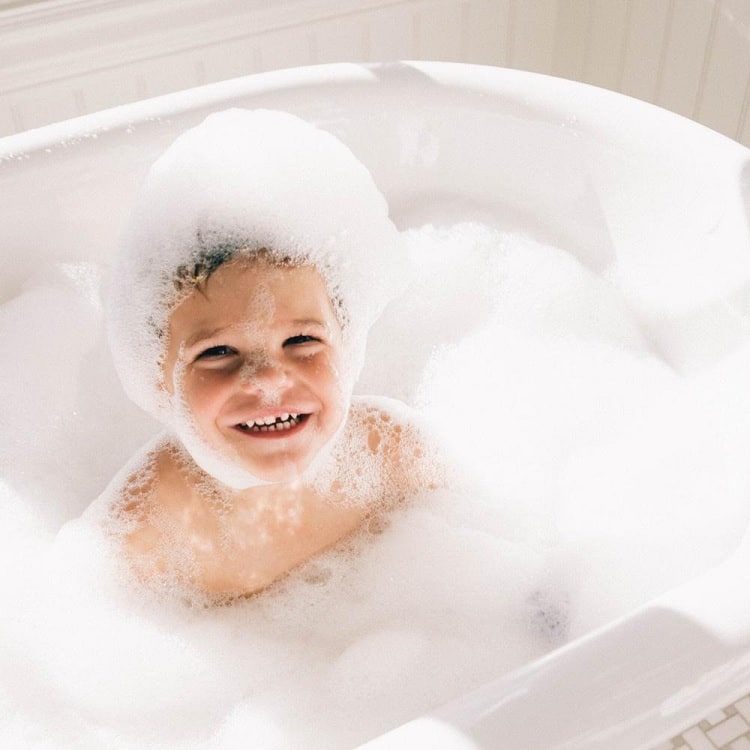 Bathtime is a great opportunity to sneak in some fun and educational activities. Toddlers will squeal with delight at this little bubble game.
Simply grab a plastic container, such as an old yogurt cup, and poke a hole in the bottom of it. Take it to the bathtub and use it to describe suction, floating, and bubbles with the little one.
They'll laugh at the bubbles and gurgling sounds the container makes when they hold it beneath the water. Plus, it'll be a chance to introduce something slightly scientific to him or her.
15. More Science-y Games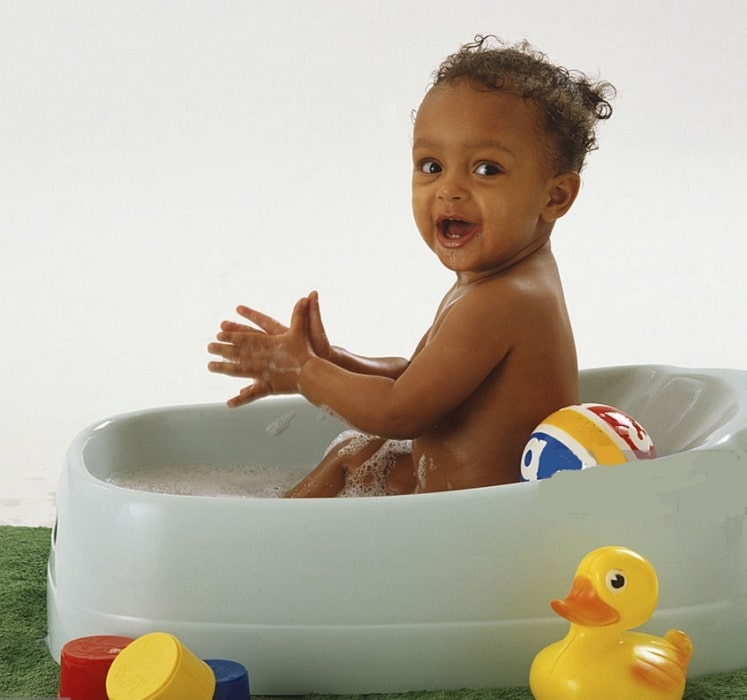 Another cute indoor game that gets children to put on their thinking caps is a sink or float game. Do this at bathtime or set up a plastic bin with water.
Then, gather different objects, making sure there is a variety of shapes, sizes, and materials present. Some items to consider include a rubber duck, a plastic container, a rock, a sponge, a ball, a lego, a crayon, and a spoon.
Then, grab a sheet of paper and list all of the items on one side. Create a column for sink and another one for float.
Have the child guess which items will sink in the water and which will float, and record their response on the sheet of paper. Then, test out those predictions.
16. Egg Carton Counting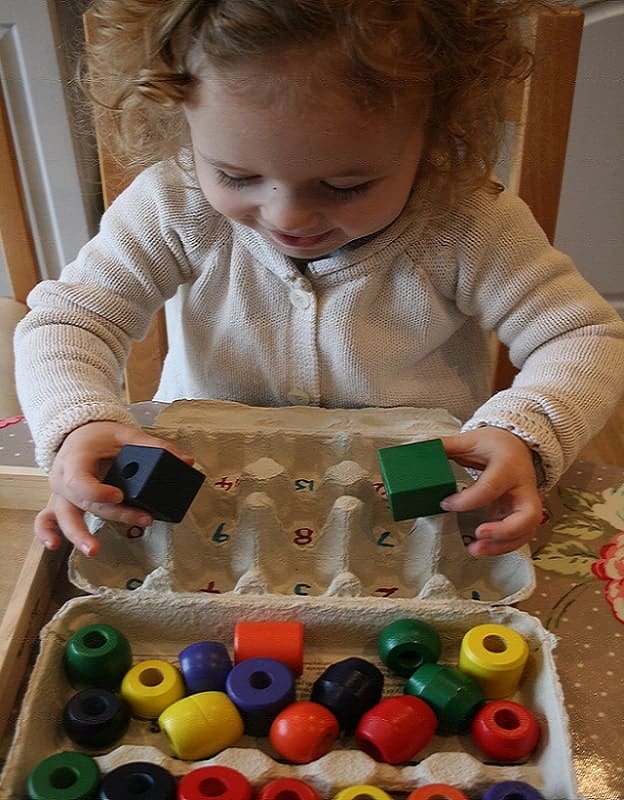 The best inside activities for toddlers are easy to put together and teach children something while they have fun. An empty egg carton and some beans, buttons, or pompoms are all parents need to create a fun counting and sort game.
Open the egg carton and use a marker to label each space a different number. Then, have the child use the beans (or whichever item they're using) to place the correct number in the appropriate space.
Parents can prompt their toddlers with questions, such as "How old are you? Can you place the beans there?" or "How many brothers/pets/friends do you have? Can you place the beans in that spot?"
Most Popular Family Feud Questions for Kids
17. Coin Sorting
Parents can alter this at home activity depending on the age of their tot. Gather a bunch of spare change and dump it on the floor. Have the little one sort the coins by color, shape, or even value if they're at that level.
18. Card Sorting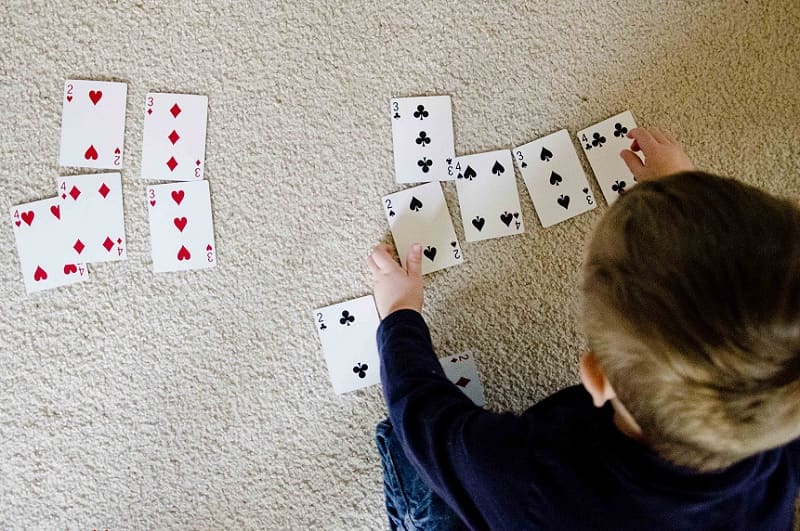 Playing cards can make for another fun sorting inside activity. Use a regular deck of playing cards or Uno cards.
Shuffle them well and have kids sort them into different categories. For example, by number, by suit (shape), and by color.
19. Noodle Art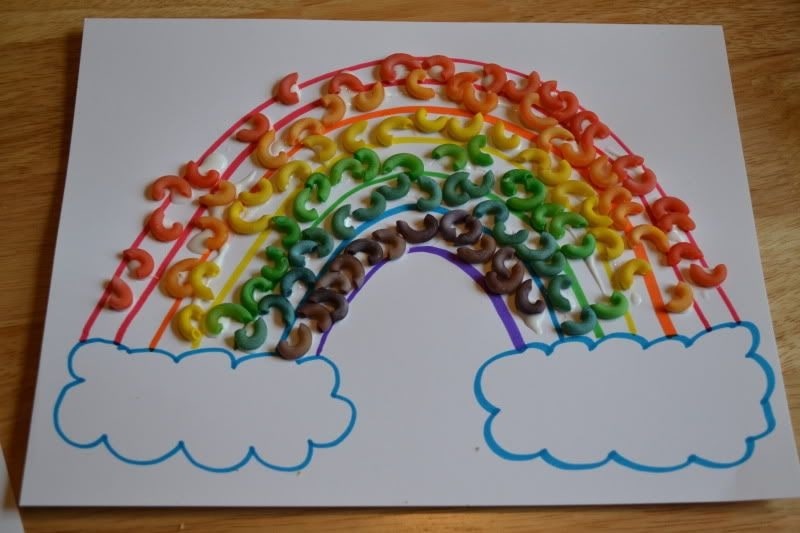 This is one of those inside activities for children that most parents will remember from their preschool days. Making art out of dry noodles is a classic that never goes out of style.
Ideally, kids should have a variety of noodles to choose from, but even just one type is fine. Grab some Elmer's glue and construction paper, as well as a piece of cardboard.
Use a glue stick to attach the construction paper to the cardboard, then have kids arrange the noodles on the paper in any design they like.
20. Felt Patterns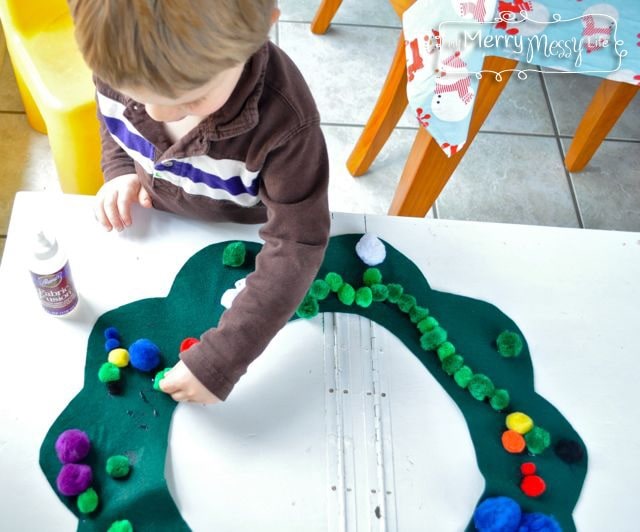 Grab some craft felt and cut out a variety of shapes, such as circles, squares, triangles, rectangles, and pentagons. Use different colors, too. Then, use a bigger sheet of felt and have toddlers arrange the shapes in different patterns.
Ask them to line up all the circles. Then, ask them if they can do a circle, then a square, then a circle and repeat it. Ask them to line up all the red shapes. This can eat up a lot of time.
21. Alphabet Magnets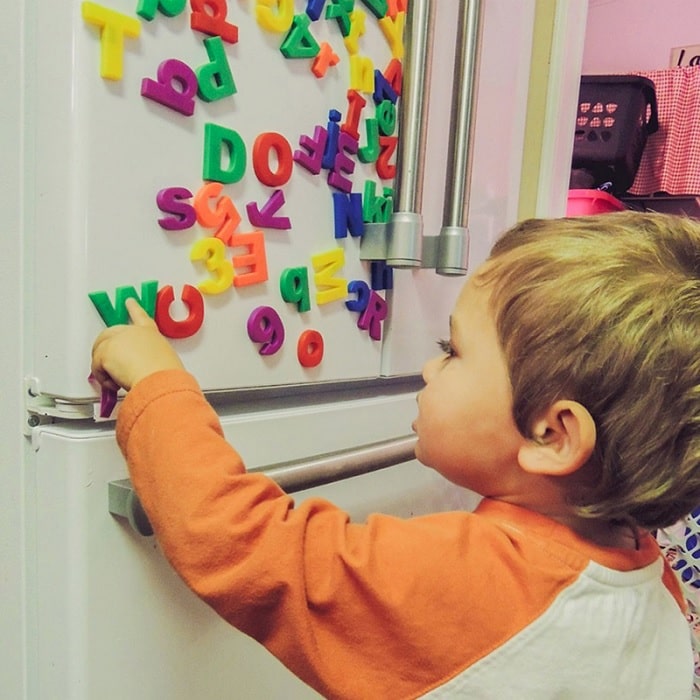 Who could forget about alphabet magnets? Whether parents use them on the fridge or a magnetic easel, kids will have fun spelling out the names of animals, colors, and family members.
22. Kiddie Charades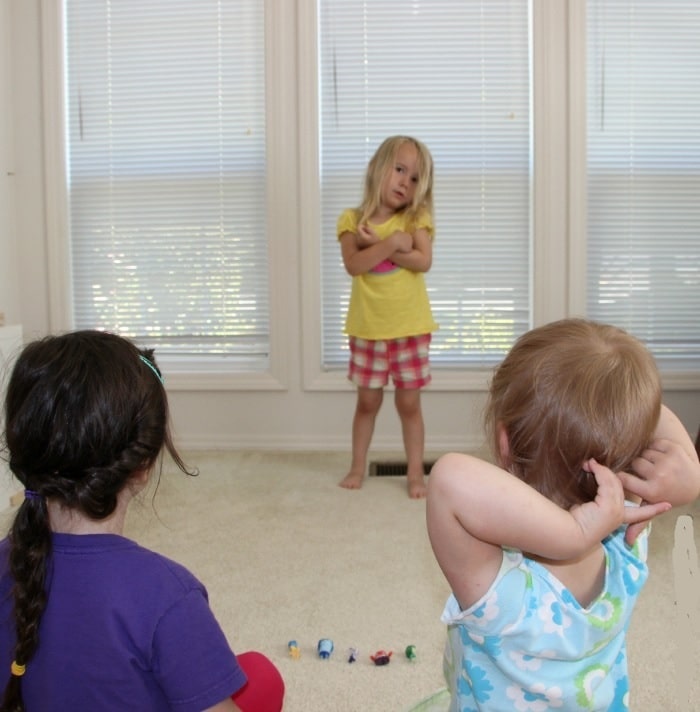 A game of charades teaches kids how to communicate through body language. It can build rapport among toddlers and serve as a fun way for parents to interact with their little ones.
Children will have fun acting out their favorite TV shows or movies, animals, vehicles, and more. A great toddler's indoor activity to learn effectively.
23. Cup Shuffle
This is an old carnival trick that parents can use to improve their children's hand-eye coordination. Get three paper cups and hide a coin, bouncy ball, or small pebble under one of them.
Shuffle the cups around on the table and have kids identify which one has the item underneath it. Then, have them be the shuffler.
Amazing Kid-Friendly Restaurants in Dallas
24. Build a Fort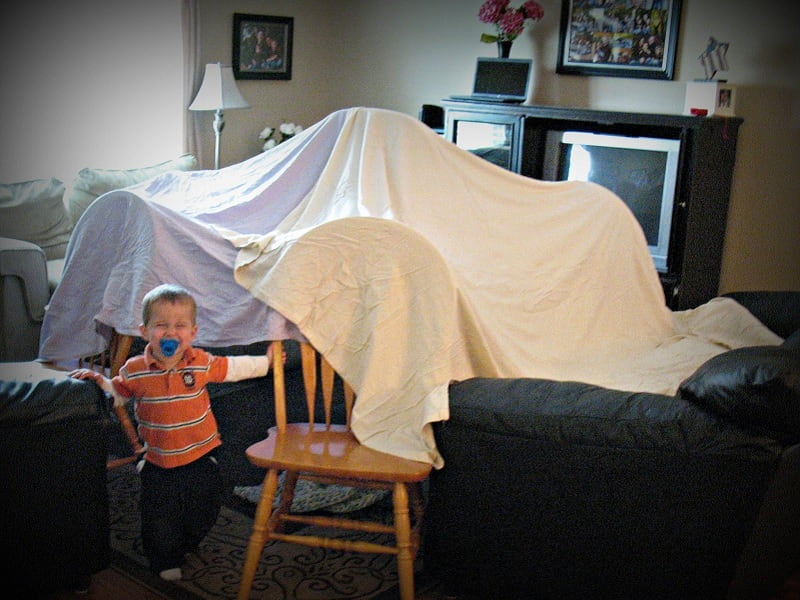 Building a fort is a wonderful way to spark a child's imagination while developing their spatial reasoning and problem-solving skills.
Use whatever's on hands, such as blankets, pillows, chairs, or sheets. Having friends or siblings work together on building the fort creates the added bonus of strengthening communication skills.
25. Puzzles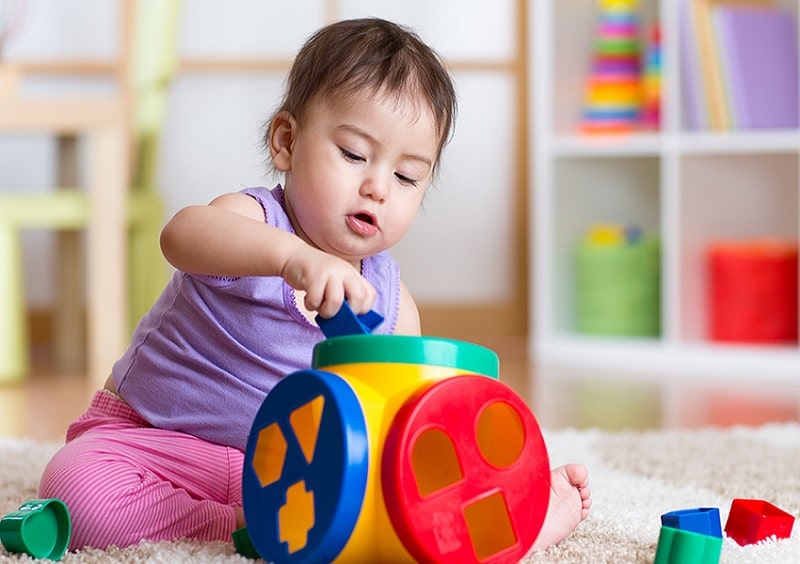 Puzzles come in so many different themes and size that kids can grow up with them. It's exciting to see them "graduate" to the next difficulty level.
Toddler-friendly puzzles might be made of different textures or materials, adding more sensory input for children.
Puzzles are perfect fun indoor activities for kids for a rainy day and improve children's spatial reasoning and fine motor skills.