The boys today want to look cool all the time and these hipster hairstyles will help them do so. With so many new fashion ideas coming up every day, it is hard to settle for a boring hairstyle, isn't it?
This makes having a unique and unconventional hairstyle even more fun. After all, what is the point of pairing up a dull hairstyle with a colorful personality?
Keeping this in mind, we have brought you 10 hipster boy haircuts which are sure to steal all the attention.
Classic Hairstyles for Hipster Boys
Here is our top 10 list of hipster hairstyles that modern boys love.
1. Short Mexican Mullet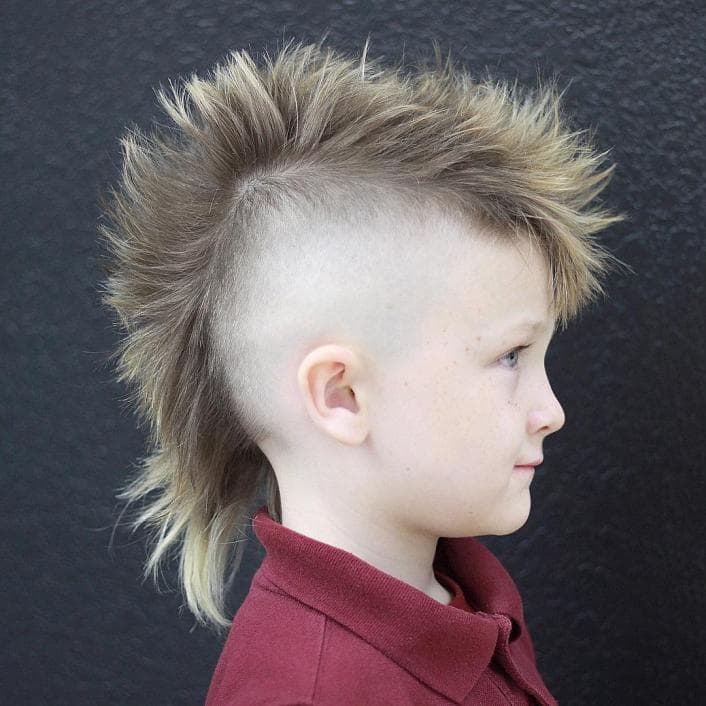 A classic Mexican mullet ruled the world of fashion for a long, long time, but modern boys do not want that. Rather they want something as imaginative as this short mullet which still has the old charm but has new looks too.
The sides have a skin fade to help the mullet become more pronounced.
Popular Hairstyle Ideas for White Boys
2. Side Part with Lightning Bolt Design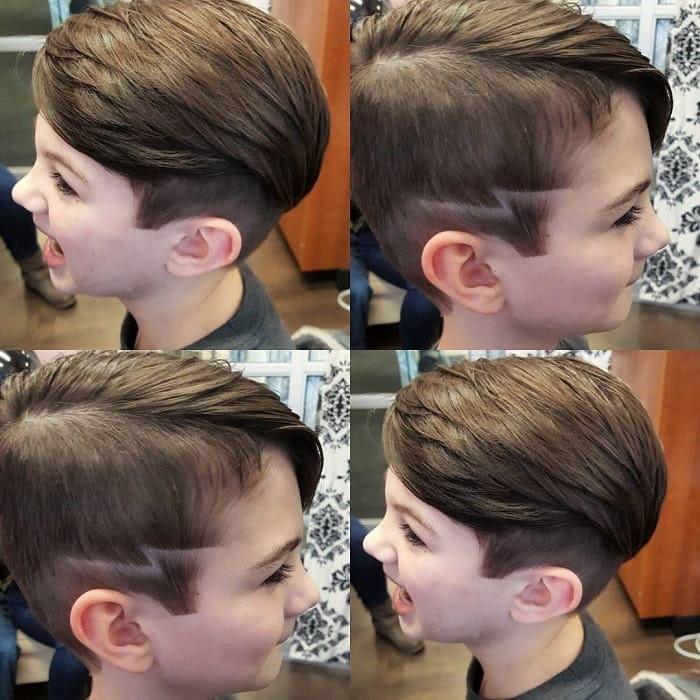 Hipster boy haircuts do not have to be all rebellious and punk fashion inspired. They can be cute and endearing too, particularly for the younger boys.
This vintage side part has a lovely feel to it which is made cool by the lightning bolt design in the faded side. This is perfect for all the boys who love Harry Potter and his lightning bolt scar!
3. Multi-Colored Hair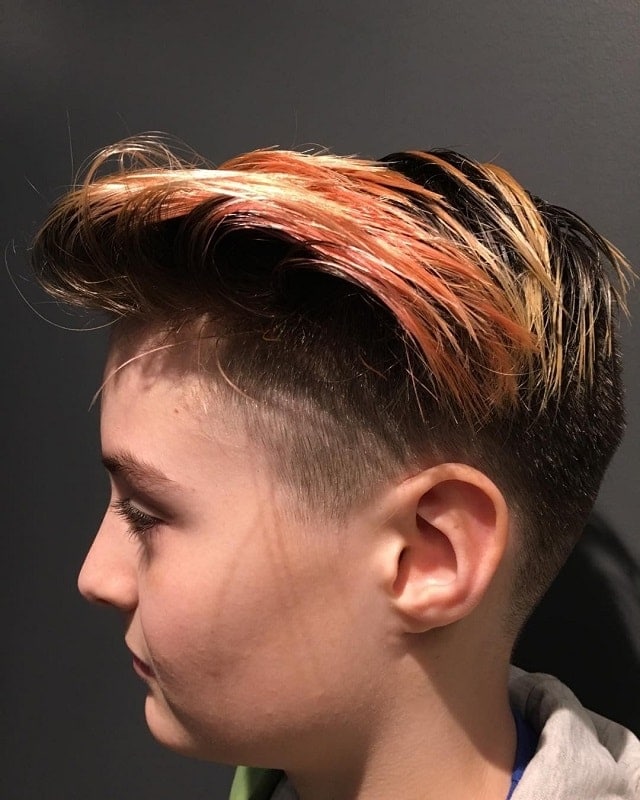 What is a hipster haircut without some funky features to keep the hipster character alive? Surely not something very impressive. This multi-colored hairstyle for boys with medium hair with all hair combed in a teasing fashion.
The sides and back become more intensified with taper fade which slowly ends in an impressive way. Your boy can bring in as many colors as he likes as of this comb-over can accommodate all colors.
Side pompadours always grab attention no matter when or where the person having them is. This side pomp has a trendy and attractive charm which is sure to help you boy become more likable.
The side pomp has a hard part which is followed by a taper fade. The mixture of these details results in an amazing hipster haircut for boys.
Classy Emo Hairstyles for Boys
5. Comb Over with Undercut
A comb-over is always perfect as it can be given any shape. This comb over has a curvy appearance making your boy look younger and more innocent.
But the attractiveness of the comb-over is just so much that your boy will never go unnoticed with this one. The sides have a neat and thorough trimming which gives a very sleek look.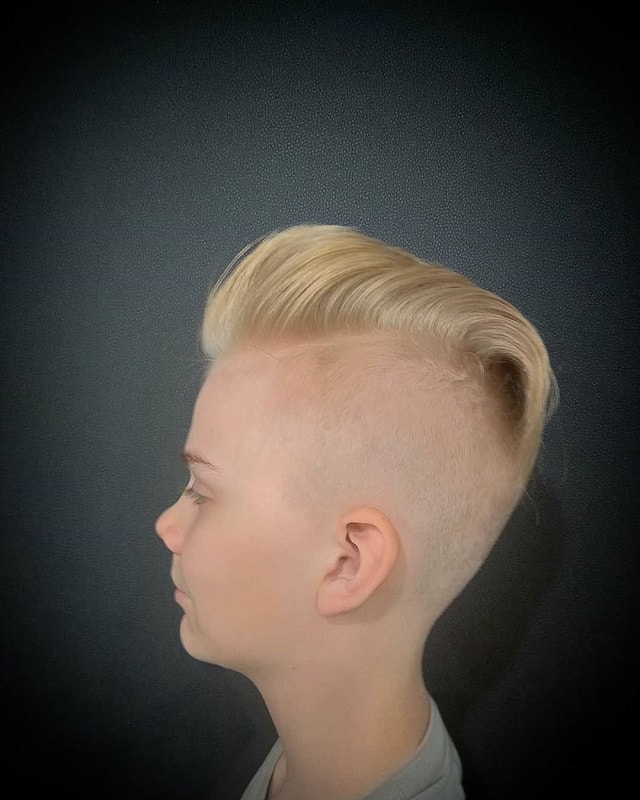 Now, this is the hipster haircut that all boys love. The hair is on the longer side of medium and has such a smooth and nice texture that it is irresistible.
The hair is all combed and gelled to a side while the part line is hardly noticeable. The other side and the back have a skin fad which helps the parted hair look even more impressive.
7. Long Top with Short Sides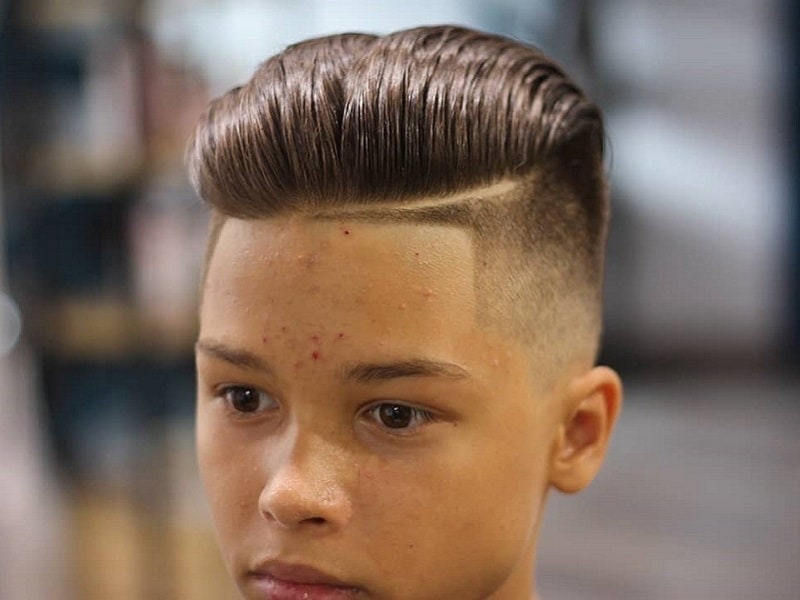 Mexican mullet variations are always going to be cool and eye-catching, aren't they? This one is quite broad and has the hair all shiny and sleeked up.
The broad mullet is combed back in a tidy manner while the hard part at the front is very distinguished. The skin faded sides direct greater attention on the mullet, making this boy's hipster haircut even funkier!
8. Comb Over + Trimmed Sides + Design
This comb over is not only neat and attractive but also has the perfect hipster vibe. The hair is all waxed and combed in place while making sure that the boys look as cute as they are meant to be.
The sides are trimmed well and the design in them is the best part about this haircut. This is a sure winner if you are looking for something fashionable and easy to maintain.
Trendy Thot Boy Hairstyles You Want to See
9. Parted Shag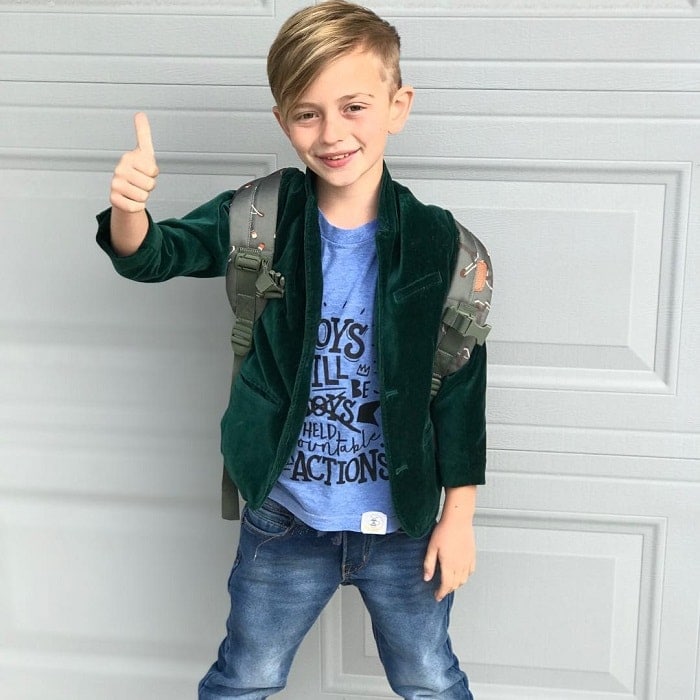 The list of hipster boy haircuts is just incomplete without a crazy shag in it. This is the cutest shag which young boys can have as it makes them look younger and more carefree.
The shag has the hair longer at a side while shorter at the top and the other side. There are many uneven chops in it too which complete the whole look well.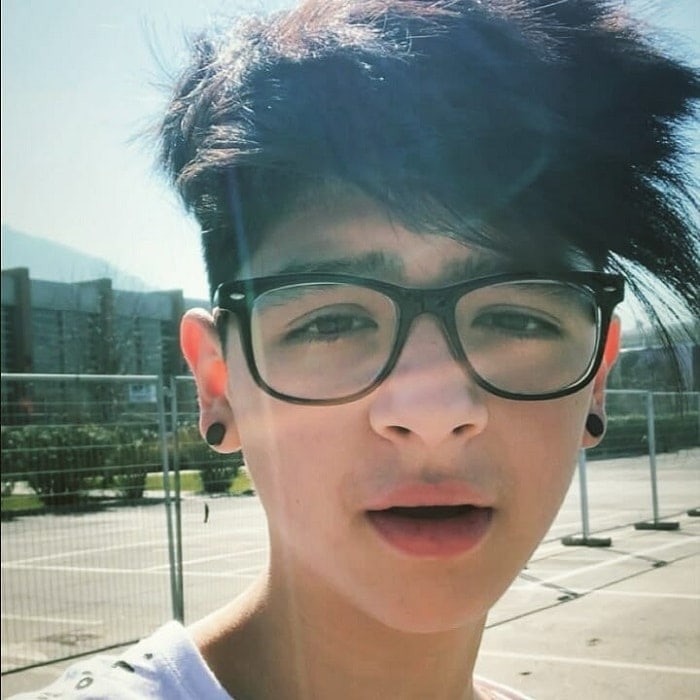 If your boy has the craziest energy and you just cannot turn down his charms then why not turn them up even more? This choppy shag has got the messy and hipster feel right and the hair is not too long either.
This is perfect for boys of all ages and you don't even have to worry about it being too much.
With all these hipster boy hairstyles at your disposal, be ready to give your boy the best haircut of his life!