Moms are incredibly special and you may want to look for birthday quotes for mom when you want to send her a heartfelt quote on her birthday about what she means to you.
These happy birthday mom quotes will make it easier for you to put into words how you really feel about your mom and they are a great way to express your feelings on her birthday.
Meaningful Birthday Wishes for Mom
Great happy birthday mom quotes are a wonderful way to show her how much she really means to you. Any of these quotes will help her understand how important she is to your life and that you would be lost without her in it.
1. Mom, you manage to be not only my mother but also my best friend rolled into one!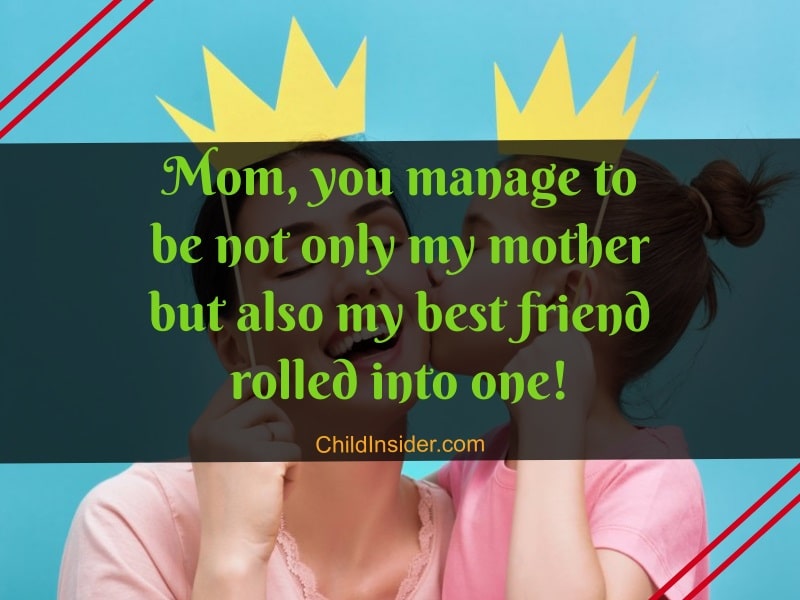 2. A mom is a daughter's first role model, and on your birthday we celebrate you.
3. Happy birthday to my rock, my lifebuoy, and the one person who keeps me grounded.
4. Mom, you are my best friend, my mentor, and my teacher.
5. As we both get older, I realize that you are everything that I want to be when I grow up.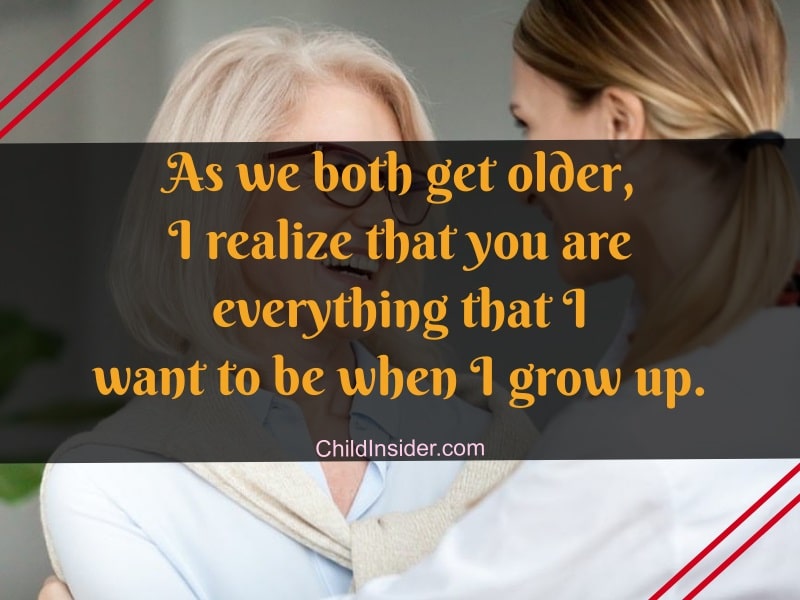 6. No matter how old you get, mom, you are still my rock and the person I rely on the most.
7. When I was younger I wanted to be just like you, and I still look up to you.
Special Happy Birthday Mom Quotes
Everyone wants to know how special they really are. Your mom's birthday is the best time to remind her of how amazing you think she is. Read these birthday quotes for mother from daughter to get inspired.
8. On your birthday, I hope that you enjoy a day that is just as special as you are!
9. You've aged like a fine wine, mom, and are more beautiful than ever!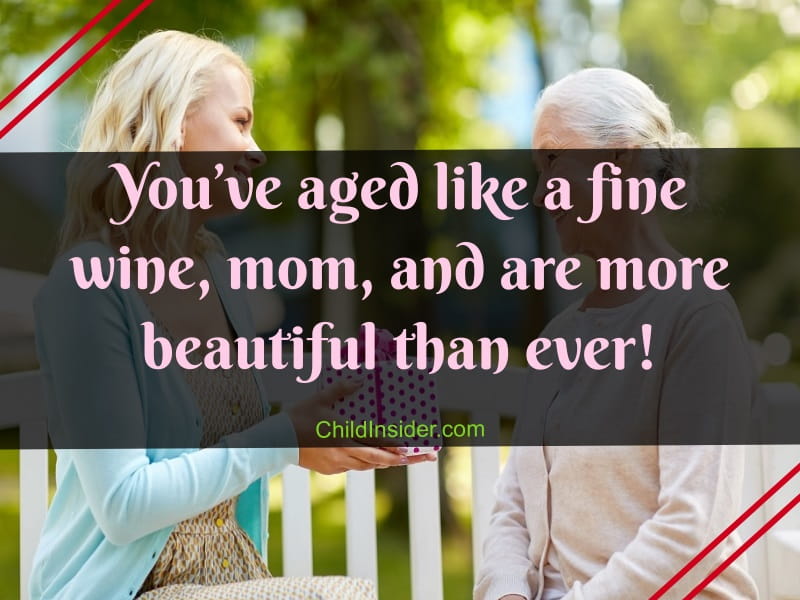 10. Happy birthday to the most special and loving woman I know.
11. Everything I am is thanks to you, mom.
12. More than anything, mom, you helped me follow my dreams.
13. I wish you an incredible day where you are reminded how special you are!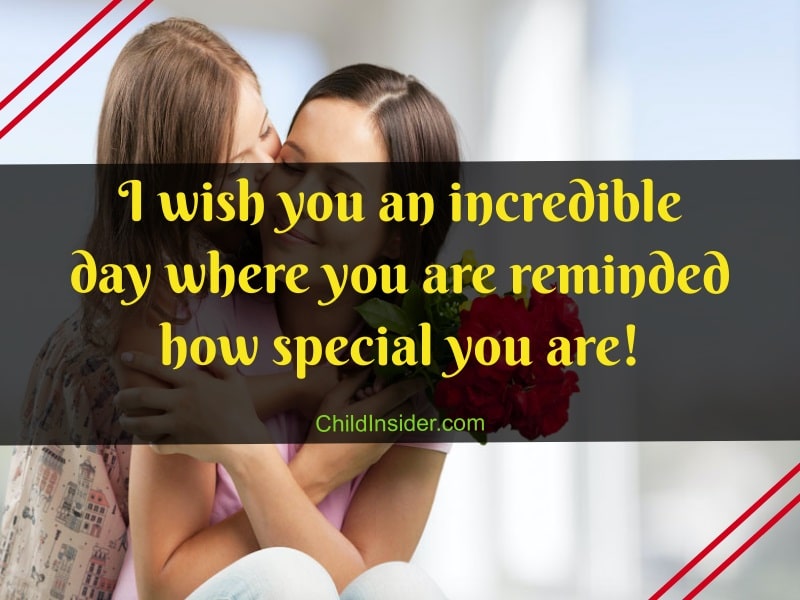 14. There's nothing more beautiful in the world than you, mom.
15. You always taught me to dream big, mom. I hope your day is everything you want it to be!
16. You are the strong foundation of our family and give us all strength.
17. Celebrating your special day reminds me of how amazing you are!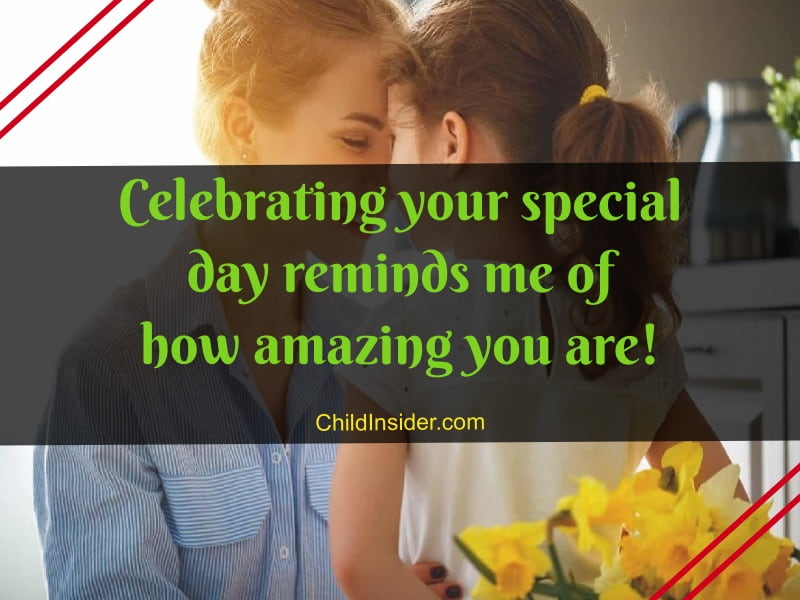 18. As the source of guiding light for our family, you are the most incredible person I know!
19. Every birthday I feel so lucky to celebrate the most amazing woman I know.
20. You are the most special woman I know and I am blessed to celebrate your birthday with you!
Beautiful Happy Birthday Mom Messages
When looking for great happy birthday mom quotes, you may want to look to the future that you share together and think about the wonderful years to come.
21. Mom, every year with you is a blessing and I can't wait to see what this year brings.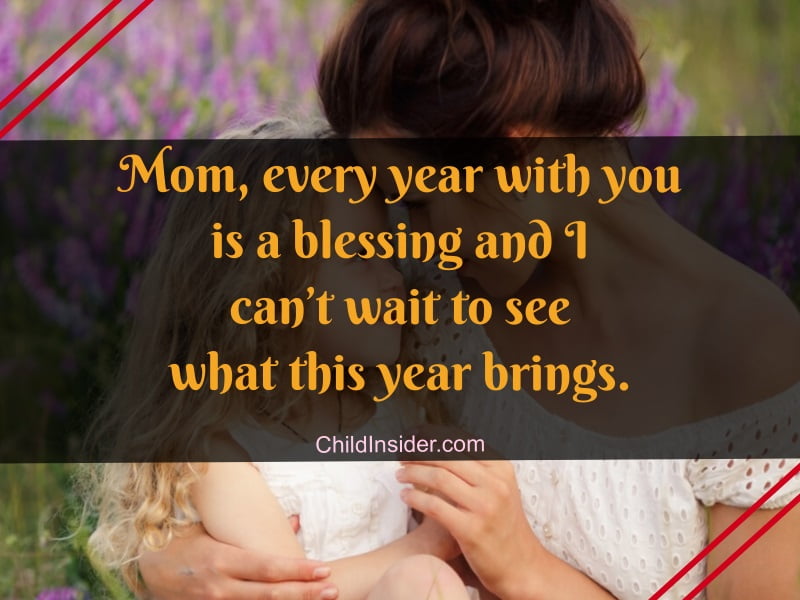 22. Each day with you in my life is special, and I hope you enjoy your big day!
23. Having you by my side every day is an incredible blessing, and I am so lucky to call you Mom.
24. knowing that you and I will always share a special bond makes your birthday even more amazing.
25. There isn't anything like knowing that you will always be here for me.
26. Mom, you've always been my biggest fan and I can't wait to show you the same support in the future.
27. Nobody else in the world is as amazing as you, and I can't wait to spend this year with you!
28. Mom, you and I have a lot of fun together, and I can't wait for the joy this year will bring.
29. The love and joy that we share only continue to grow, and I can't wait to spend this next year with you!
Lovely Birthday Quotes for Mom
There's no better time than your mom's birthday to talk about the love that the two of you share. These happy birthday mom messages are sure to make her feel close to you not only on her birthday but also all year long. They do a great job representing the connection that you feel with your mom and the special bond you have.
30. Nobody in this world has a bigger heart than you, mom! I love you!
31. There's nothing quite like the love of a mother and her child, and you are so special to me.
32. Thanks for always loving me and for being such a special mother.
33. I hope your birthday is as special as you and that you fully enjoy the love surrounding you today.
34. There are few women as loved as you, mom!
35. You are the most special mom in the world, and I am so lucky to get to love you.
36. May love surround and lift you up on this, your special day.
37. Mom, may your birthday be filled with the love and joy that you truly deserve.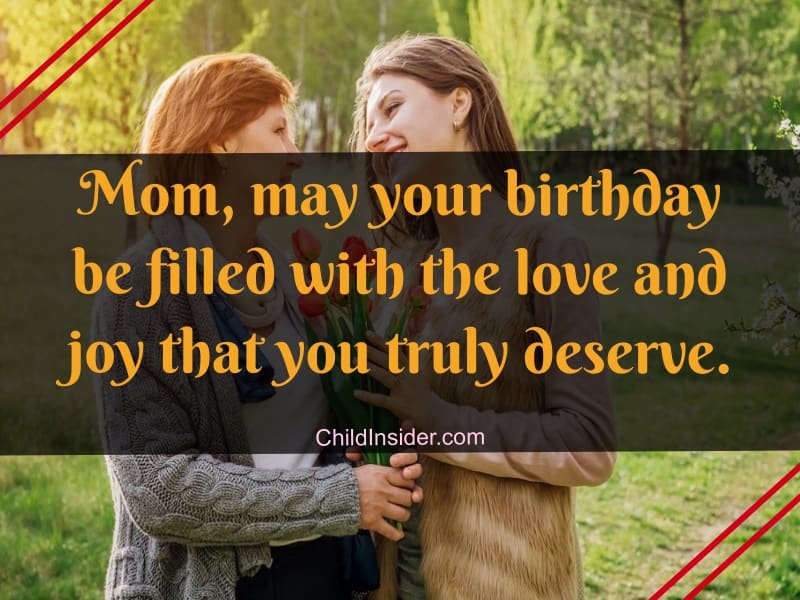 38. There's nothing like the love of your family, and I hope you feel surrounded by our love today, mom.
39. Mom, let my love lift you up on your birthday and make you feel as special as you really are.
40. I wish you all the love in the world, mom, and hope that your birthday and every day this year is as wonderful as you deserve.
Any of these birthday quotes for mom are sure to make you feel closer to her and are sure to make her have a wonderful birthday. These quotes are great to share with her on her special day to let her know that you're really thinking about her.
When you make a card with one of these emotional birthday quotes, then you are sure to show her how much you care.