When your son turns 11, you want to make sure that you make the day as special as possible for him. These happy 11th birthday son messages will ensure that he knows how much you care and how special he is to you.
Best 11th Birthday Messages for Your Son
1. I wish you, my son, the happiest birthday ever. It has been an honor being your parent and seeing you grow up into such a wonderful young man.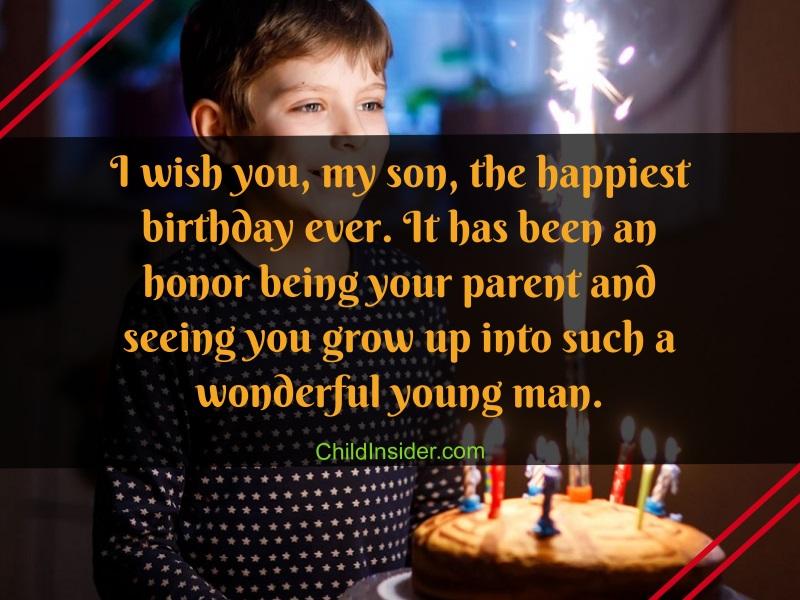 2. Happy birthday to the son who made me a parent 11 years ago!
Succulent Finger Food Ideas for Kids Birthday Parties
3. The only thing better than your birthday is seeing what an amazing person you are turning out to be. Happy 11th birthday to an incredible son!
4. Not every parent is as lucky as I am to have a son like you. You are so special and have made the past 11 years of my life the most amazing ones so far. Happy birthday!
5. Happy birthday to the best son I could have asked for! There is nothing like having you in my life and you have made me not only proud to be a parent but to have you in our family.
6. As your parent, I feel so blessed to have you in my life and to get to wish you a happy birthday! The first 11 years have been incredible and I can't wait to see what the next ones bring!
7. I hope that your birthday is as wonderful as you are. At 11 you are turning into an incredible young man and I am so lucky to have you as my son!
Best Birthday Quotes & Wishes from Mother to Son
8. There's nothing better than being proud of your children. For 11 years I have been incredibly proud to be your parent and I know that is not going to change. Happy birthday to the best son!
9. A lot of parents are proud of their children, but I know that I have the world's best son. It's hard to believe that you are already 11, and I can't wait to see what amazing things you continue to do as you get older. Happy birthday!
10. Happy birthday to the most amazing son in the world. You are such a gift and such a wonderful person to have in my life, and I am blessed to be your parent.
Inspiring Happy Birthday Wishes for Little Boys
11. Happy birthday, son! You are turning into a young man that I can be proud of and I know that you are destined for amazing things. I can't wait to see what you do by this time next year and I know that it will be amazing!
12. Birthdays are always special, but even more so when they are for such a wonderful young man. I hope you have an incredible day!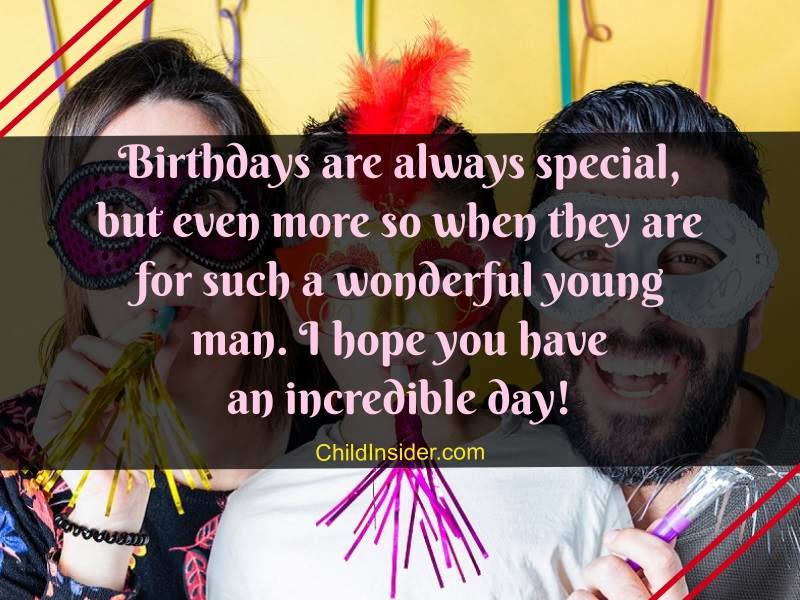 Any of these great happy 11th birthday son wishes are sure to make your son feel really special. Make sure to include them in his card to help him have a great birthday and to know how much you really care about him!