Layered haircuts for girls are ideal for all sorts of hair types. Whether you want to add volume and body or thin out thicker hair, layers can work wonders. We've brought together 15 haircuts that may work for any girl check below.
Latest Hairstyles for Girls with Layers
We have compiled a list of layered hairstyles for girls that will be huge this year.
1. Layered Bob with Side Bangs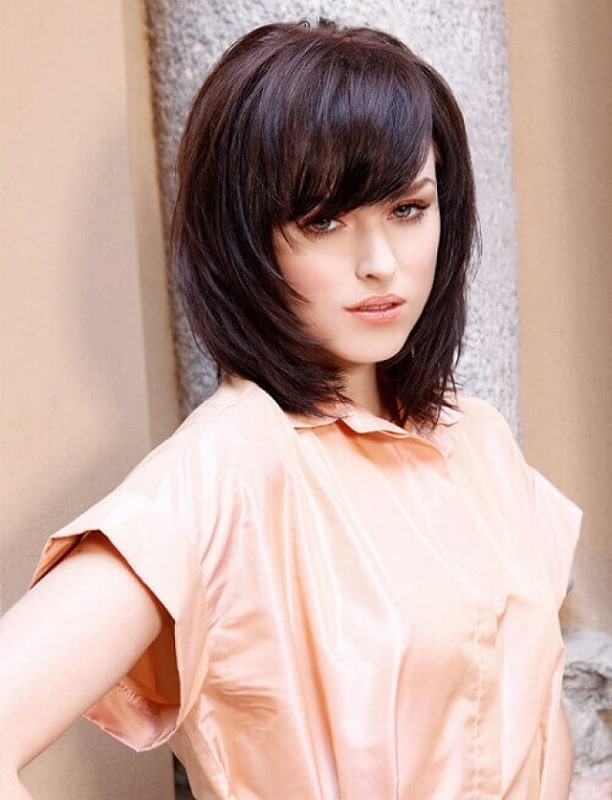 Side bangs are still very much in demand, though the severity and super pointy ends of the early 00s fashion statement are gone, the utility of the style remains. Side bangs are easier to grow out, more forgiving between trims, yet still, add interest and shape to your style. Combined with layering this haircut for girls is really fluid.
Gorgeous Hairstyles for Black Girls to Try This Summer
2. Long Layers with Centre Parting
Long hair and a center parting, whilst simple, can verge on a little too simple, and dare we say…boring? The addition of layers really add texture and depth to the hair and move the simple style from the realms of boring into a classic.
3. Shoulder Length Wavy Layers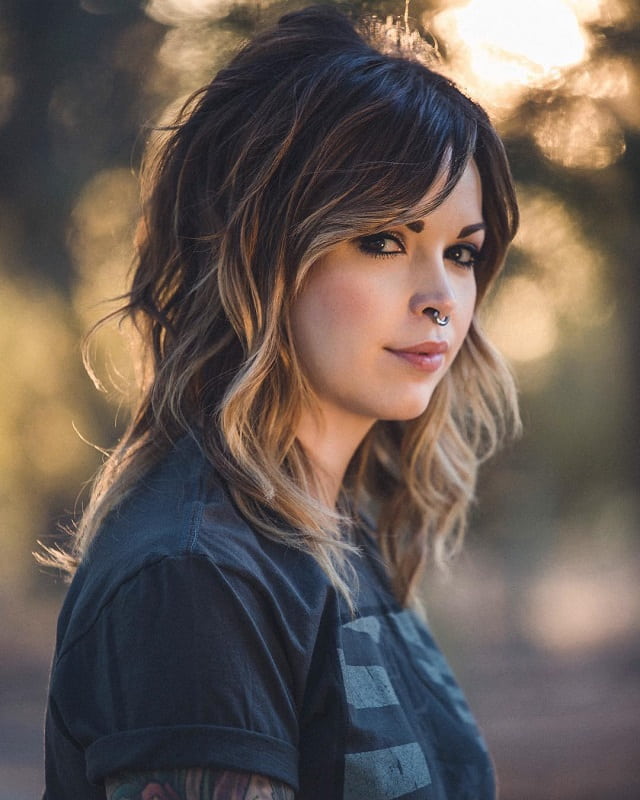 Layered haircuts for girls should look to enhance your style rather than become it, if you have natural waves or curls, or like to regularly add them, let your stylist know and they can cut accordingly. The waves in this style compliment the layers themselves for a real double whammy of texture.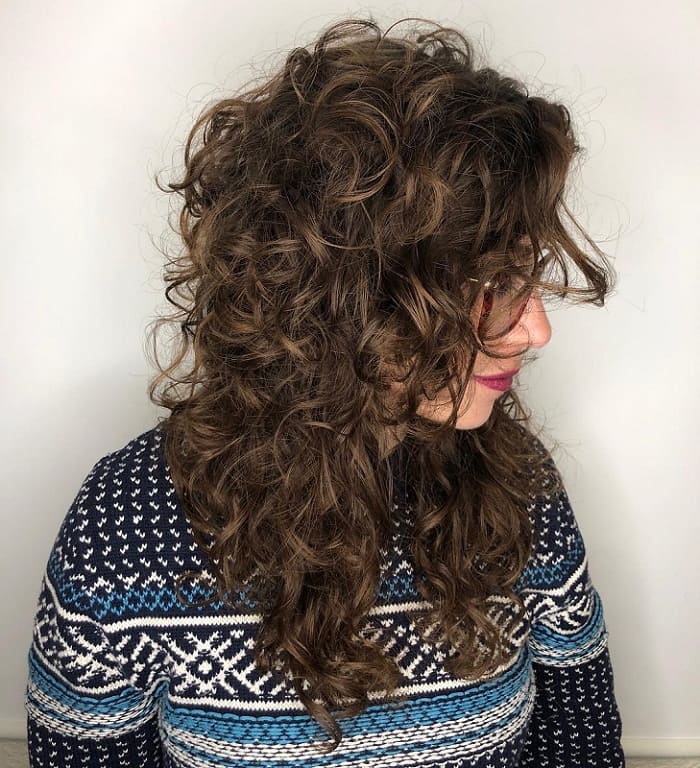 If your hair is naturally this curly then it's best to have it cut by someone who really specializes in cutting curly hair. Curls simply don't behave the same way as straight hair and why should they?
A stylist that specializes in, or is experienced in, dealing with curls will know how to cut layers that make your curls look amazing and do away with any frizz or puffiness they are prone to.
5. Choppy Layers with Colors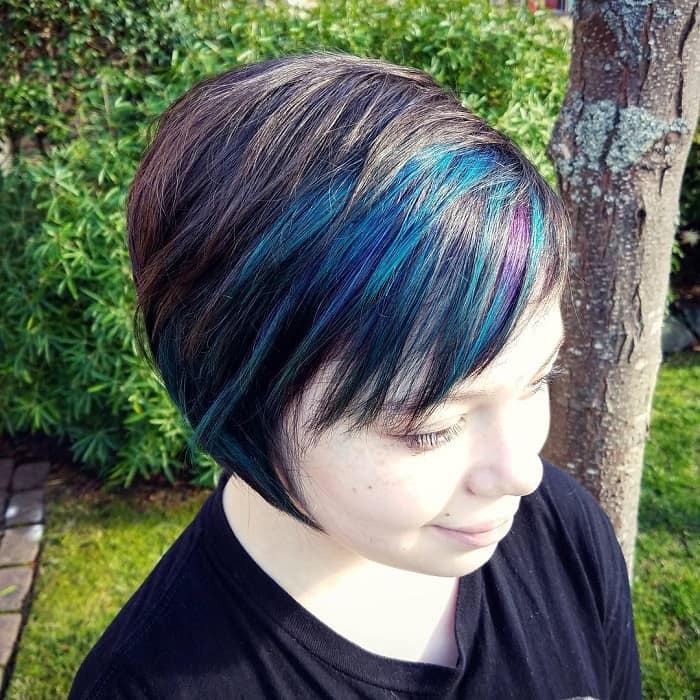 Cutting layers into your hair can be a way to play up other aspects of your style. For example, layered hairstyles for girls can be combined with color to give a real dose of personality.
Here, the texture of the layers adds depth to the color that could not be achieved on the hair of all one length and the choppiness of the layers is a style in and of itself.
6. Straight Bangs and Long Layers
Adding layers to long hair might feel a bit counter-intuitive when you see long lengths of hair falling to the floor, but it can also play up the length of your hair by making it look healthier.
If your hair is naturally thin layers can boost the appearance of volume, whereas if you have thick hair adding layers can thin it out and make it easier to manage.
7. Blond Hair with Blunt Layers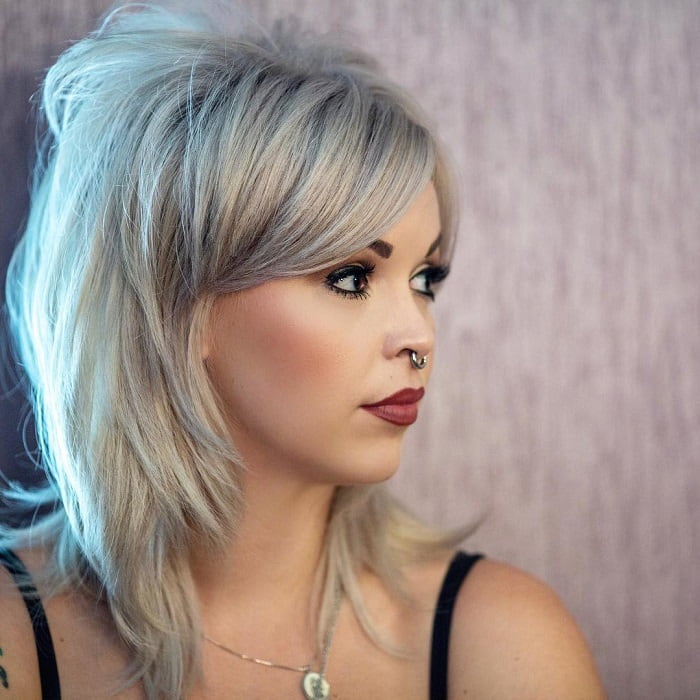 Blunt layers add a real sass to layered haircuts for girls, making the hair appear choppy, highly texturized and the literal blunt edges make it seem 'edgy'.
If that's the look you are after then this style is the one for you. Blunt layers can be used in the hair of a range of lengths and played up with some salt spray.
8. Layers and Waves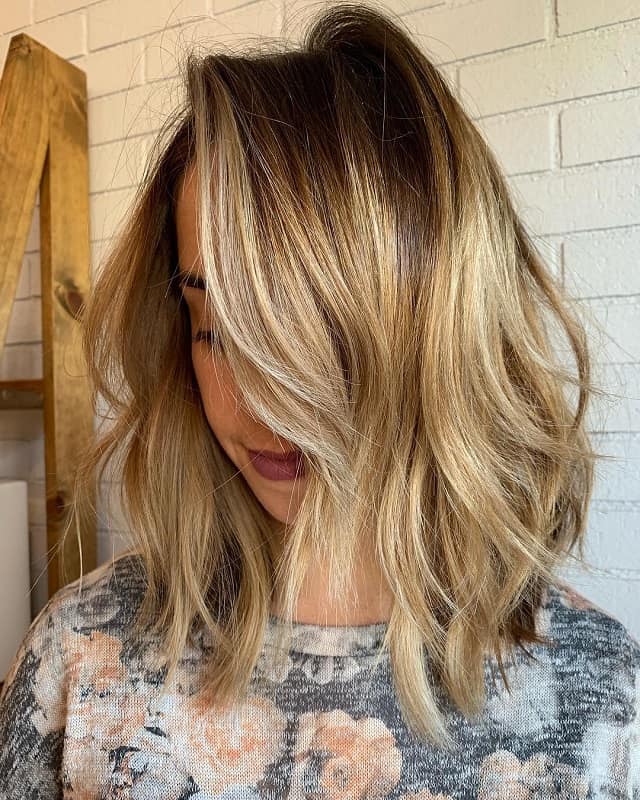 We've talked about using layers to play up your curls and waves, but what about using curls and waves to play up your layers?
If you've taken the plunge into layered hair there's no need to fret over keeping the style poker straight and neat, part of the appeal of layers is that it makes achieving a natural look very easy, waves and curls add to this naturally layered look.
9. Layered Graduated Bob
The graduated bob relies on cutting hair to different lengths in order to achieve its style. Shorter in the back than the front it is super manageable and leaves plenty of hair around the face to play with. This hipster haircut naturally lends itself to layers as they are built in! The whole look is about texture, and layers help to achieve that.
10. Messy Wavy Bob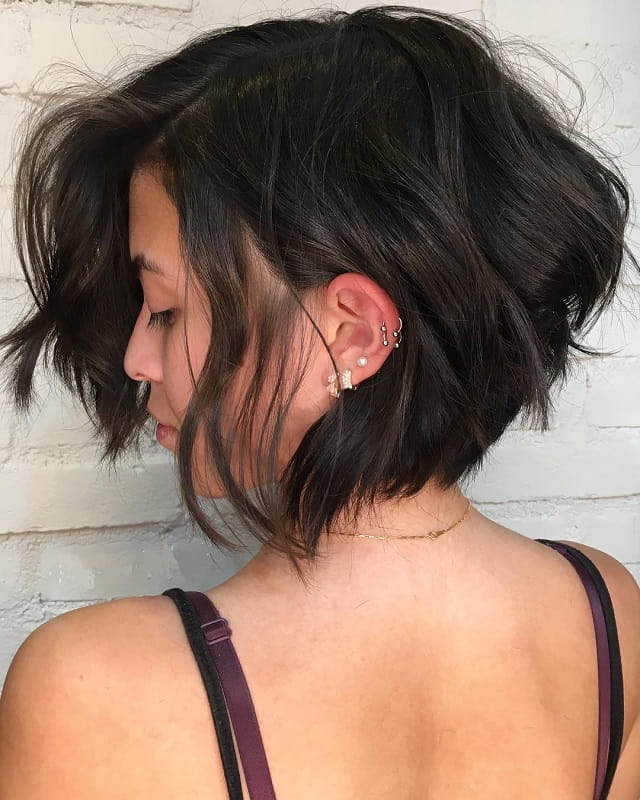 If you like the idea of the low-maintenance graduated bob but have wavy hair, fear not! Waves and the graduated bob are completely compatible and even desirable!
Many straight-haired girls with the style use curling tongs or wands to add loose waves to the style. This can stop it from looking too severe or put together and make it seem more natural and laid-back.
Most Amazing Bob Haircuts for Black Girls
11. Long Straight Layers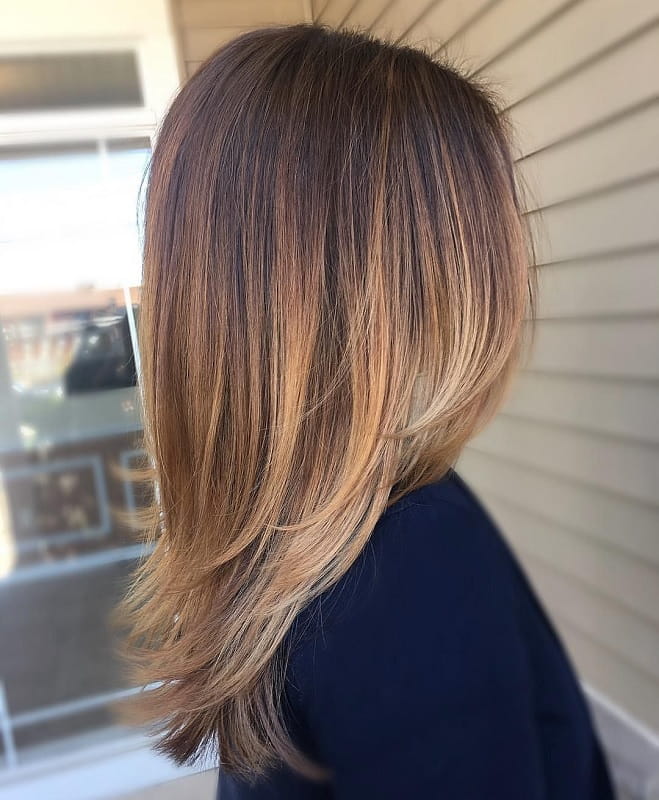 Made iconic by Rachel in Friends, this girls layered hairstyle has never really gone out of style since! Using layers to add texture, interest and an all-around softer look to straight hair this style is ideal for those with very straight hair that can tend to look a bit flat without styling. The layers do some of that work for you, speeding up you are getting ready in the morning!
12. Chunky Highlights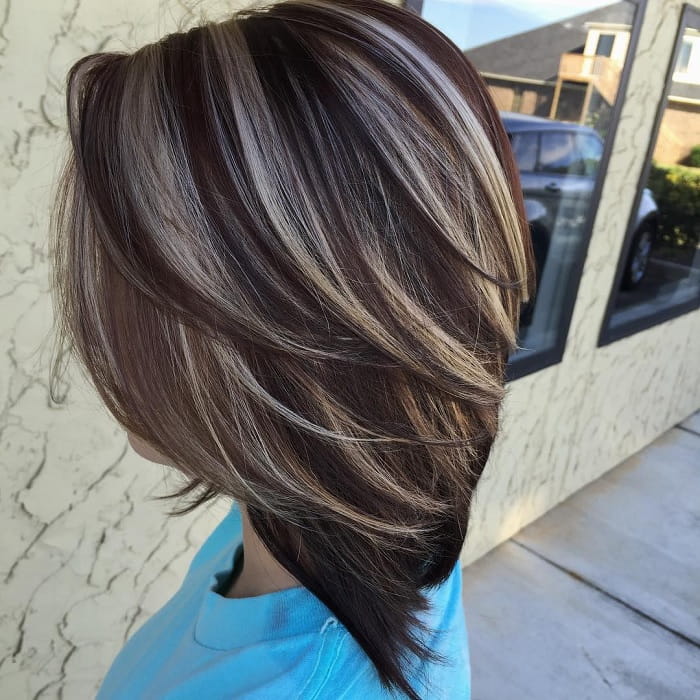 Using layers to enhance color (or color to enhance layers) is a great way to gain extra depth, definition, and style. Whether you use wild colors like blues and purples or more natural highlight tones, it's worth discussing with your stylist whether layers might enhance the look of the color.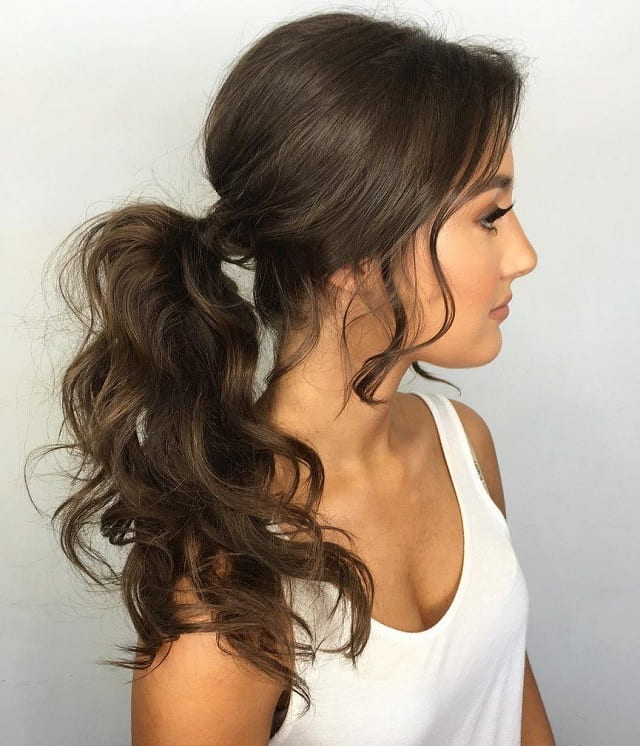 An often cited drawback of girls layered hairstyles is that they can be hard to tie up, and whilst that is true, a ponytail with layered hair is far from impossible.
This is going to depend on the length of your hair and the length of your layers but there is generally something you can do. You may need some extra hairpins to keep it all neat, or you can simply embrace the natural, "undone" look.
14. Face Framing Layers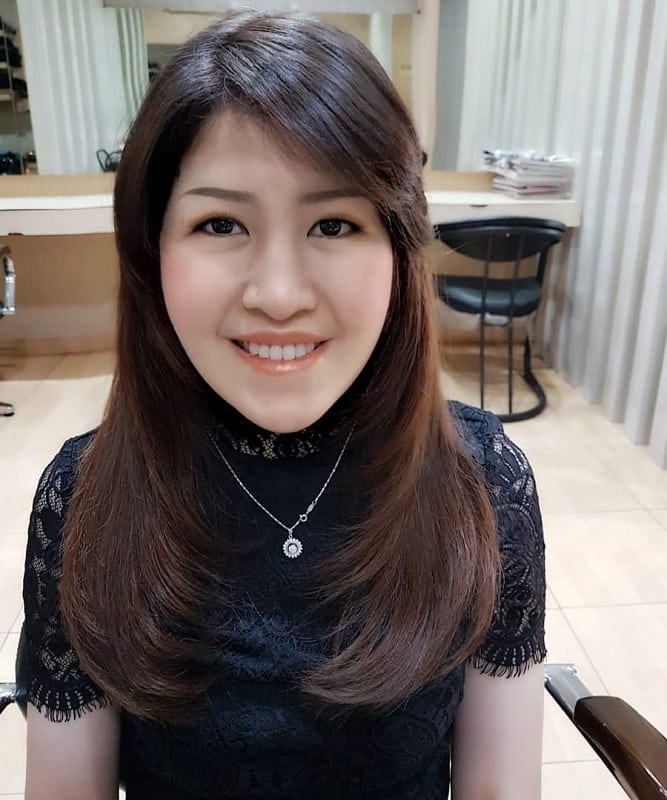 This is one of the classic layered haircuts for girls; using layers to frame the face and highlight the wearer's facial features. It is simple to style and maintain and really does look classic.
15. Curly Layers with Bangs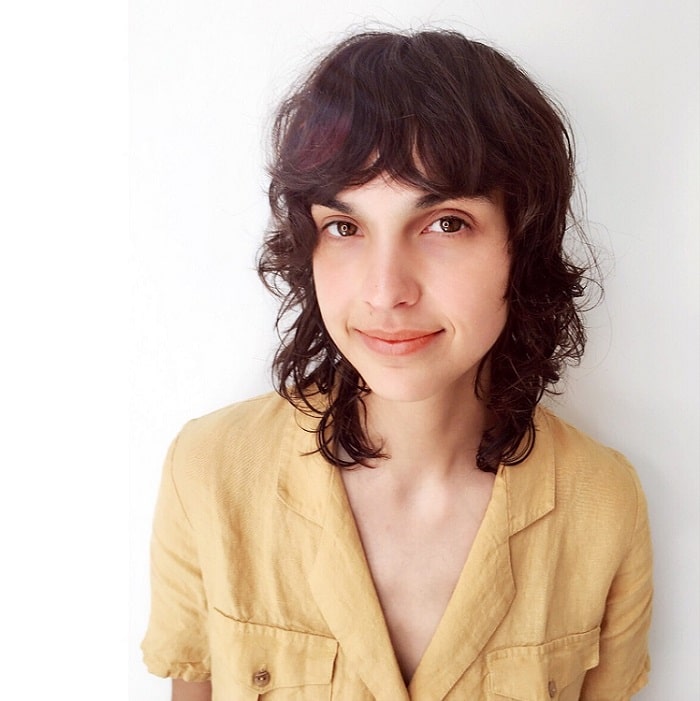 Using clever layer cutting to make the most of curls is one way to enhance their natural beauty, and whilst bangs can be complicated with curls, they are by no means impossible. Layering the hair allows bangs to be grown out more easily and naturally too if you decide they're not for you.
There are so many version of layered haircuts for girls; styles for curls, waves, straight hair, long hair, short hair and so on. There is certainly something that may work for you in this collection so why not take a photo along with you to your next salon session?