Obey your hair! That's what mothers would say. Our hairstyles make a louder statement. You can put into an extra effort for beautifying them. Girls should know how to carry their hairstyles, in the most winsome style.
There are so many things to take into consideration when trying to pick the best hairstyles for girls. An excellent way to start is to see a variety of haircuts and hairstyles that match your style and personality.
Haircuts and Hairstyles for Girls
Regardless of the texture and length, you can find the best hairstyles for girls here with minimal effort. Here's a list of haircuts & styles, appropriate for girls belonging to all age brackets.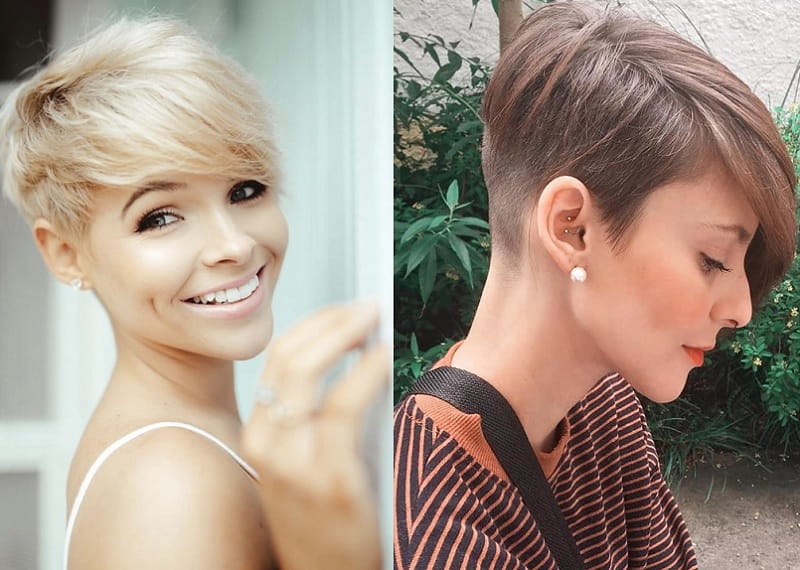 The top on the girls hairstyle list is an edgy professional haircut, a short pixie cut. You don't have to worry about styling your hair for months.
Wash them, comb them, and that's all you'll need to preen them. Girls look cute with bangs at the front, but a slicked back boyish touch looks sassy too!
2. Fishtail Braid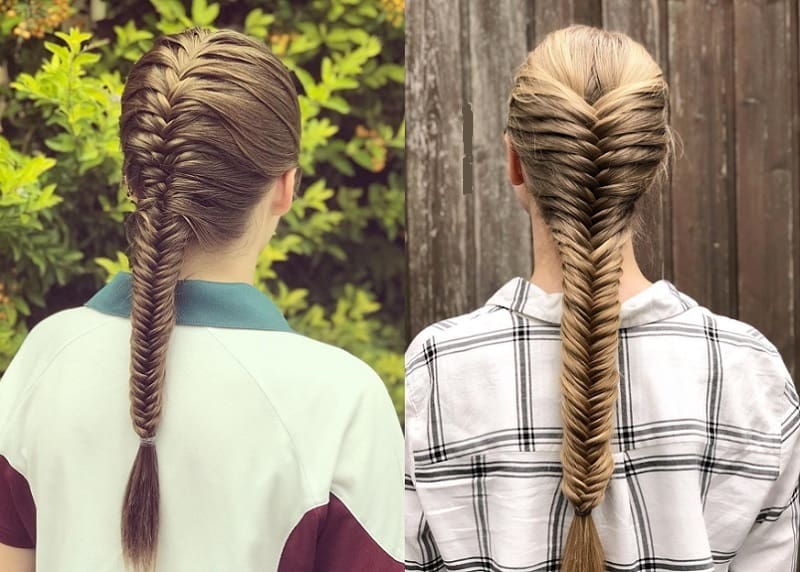 The truth is that you need practice and time to make a fishtail braid, but at the same time, the end result is worth the effort.
They impeccably prink the traditional girl's braided hairstyle into an ornate one. You have to take even smaller sections of hair than you take to make a French.
Despite everything, girls get to style their hair naturally, unlike extensions in lemonade braids.
3. Cute Pigtails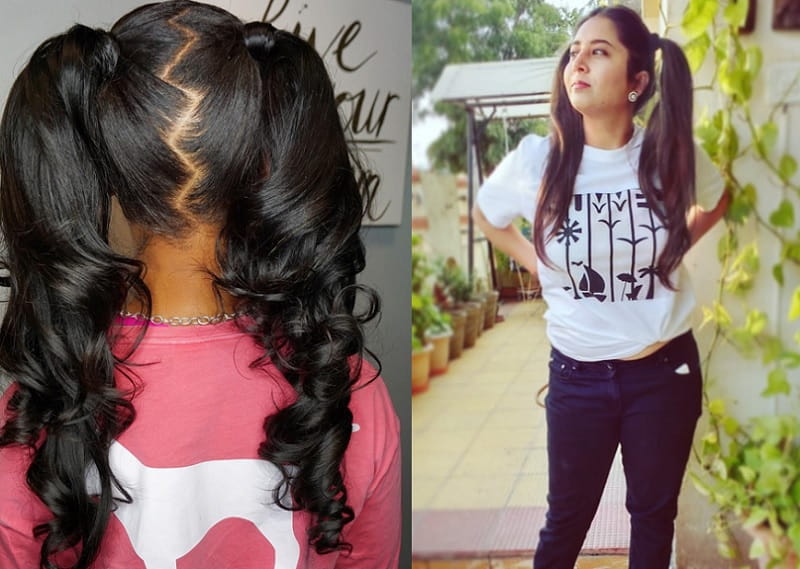 Two are better than one! What do you think of this dressy girlish hairstyle? It looks wonderful on not only short hair but on medium and long hair too.
Suitable for thick and thin, straight and wavy, all hair types. There are no hard and fast steps to follow too. Be at ease, divide your hair, secure both sections in a hairband, and presto.
4. Easy High Bun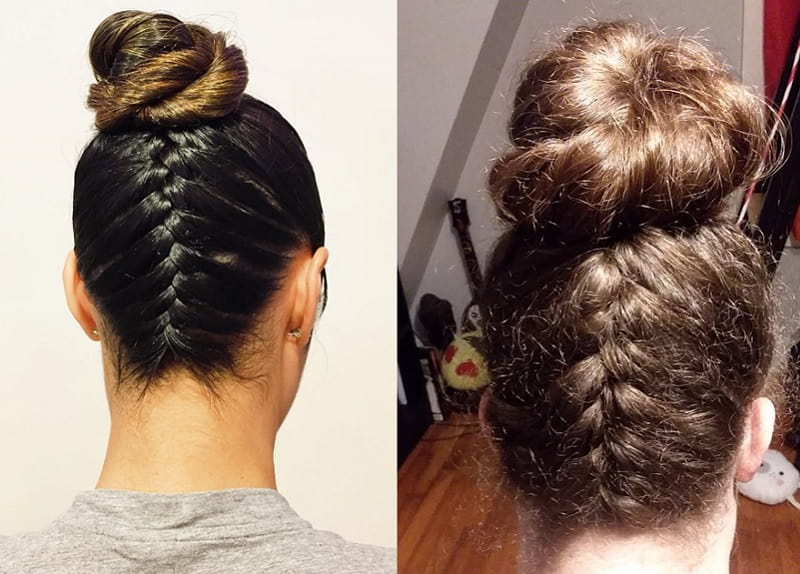 Nevertheless, hair buns sure are distinctly undemanding hairstyles of all, especially a high bun. The best part is that you can modify them as you please.
Maybe make side braids, or make a reverse braid at the back, and then coil the rest of the hair into a modern high bun.
If you've lengthy hair, you wouldn't need any artificial means to make this beauteous pancake wrap, your natural hair would do the job.
5. Lose Waves and Space Buns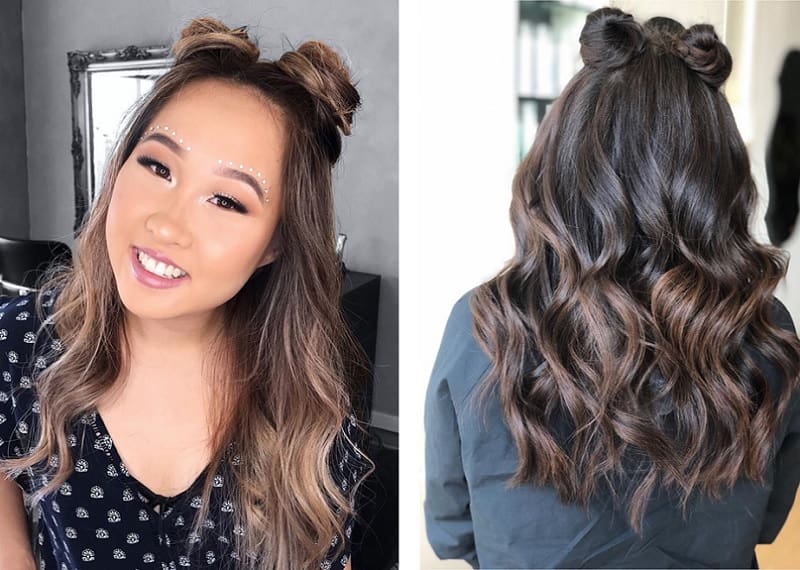 Did you know you can create free form waves in your hair by creating space buns? Well, that seems to be the latest sensation.
But as of now let's look at these two cinnamon buns, and the tenuous waves highlighting their beauty. Use a curling iron to form smooth waves like these.
Wow-worthy Asian Hairstyles for Girls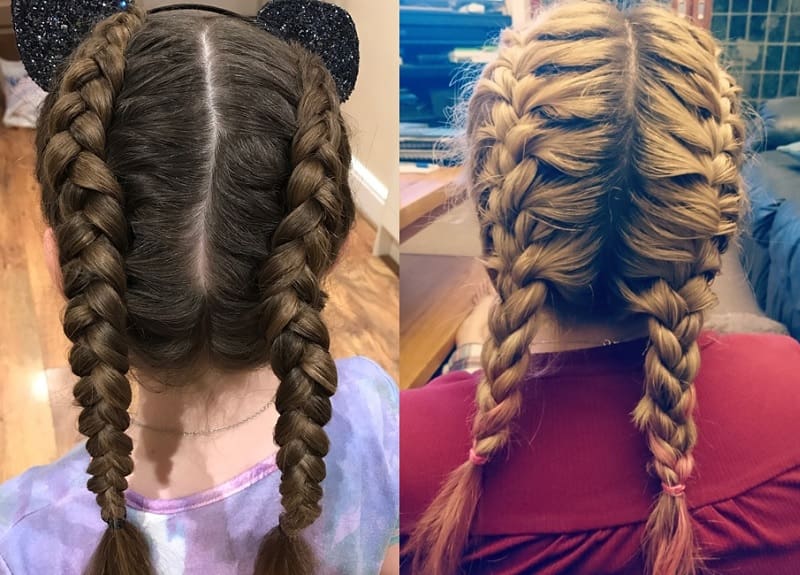 Don't know how to easily style your medium hair? Then maybe Dutch braids are for you.
They've been the easiest hairdos for girls, even when the name "Dutch" didn't exist in the vocabulary. Instead of one, plait two braids, and appear as nice as pie.
7. Super Angled Bob
Different than a traditional bob, this is a cute flirty bob cut, angled at the sides, slightly longer edges at the front than the back.
Girls who have round faces and thick hair can pitch on this one. Settling for trendy hair colors would help you enhance this girls haircut with layers.
8. Modern Bob Cut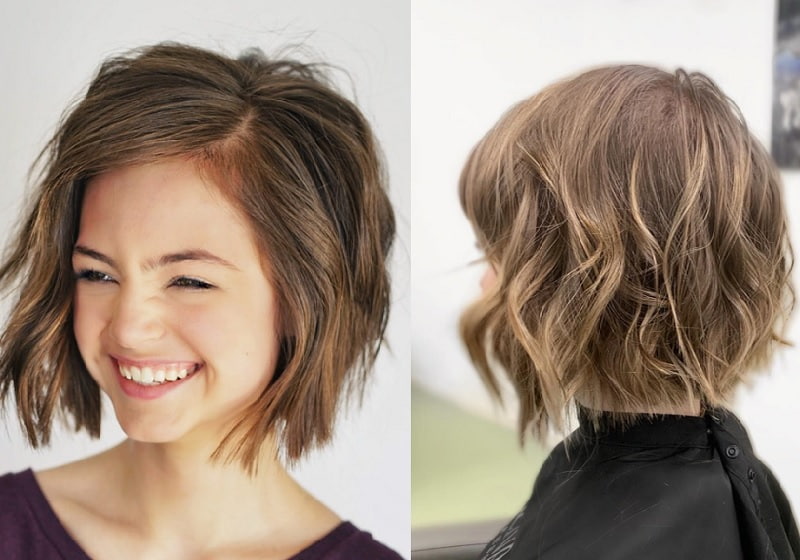 The popularity of the bob cut is undeniable and uncanny. While some girls can't even think of chopping their hair, others admire the timeless bob haircuts.
However, a bob cut suits fine hair the most. If you have thick hair, the bob cut may trouble you, because it already heightens the volume of hair. Add soft waves for a mind-blowing steezy look!
9. Side Braids on Long Hair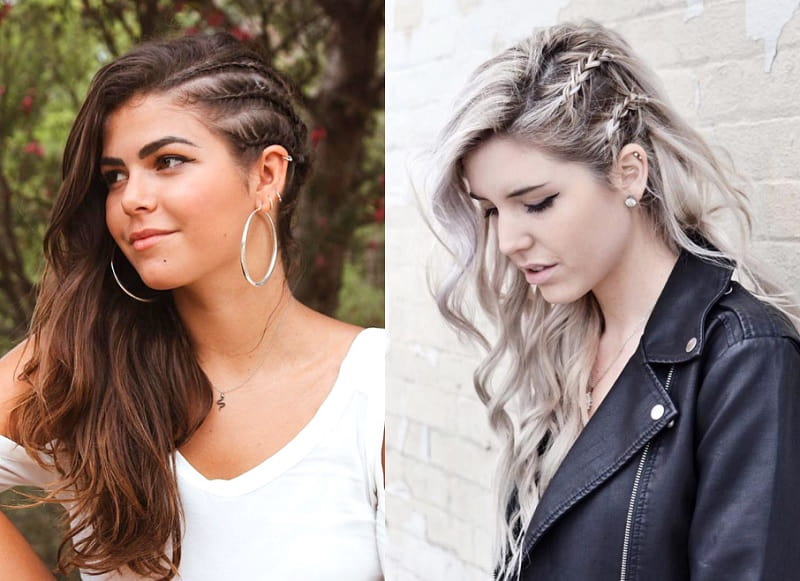 If you're looking for a straight out-of-the-bed look, then side braids would be a great choice. They look best on medium or long hair.
Plait 2 three braids on one side, keep the rest of your hair open or tie them as you like. A school-friendly stylish hairdo for girls!
10. Trendy Rose Updo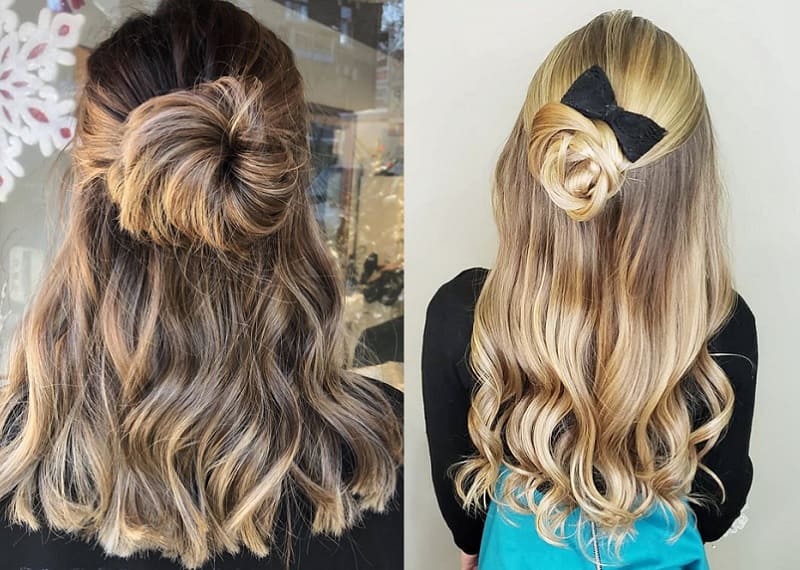 Wrapping hair into bouquets, flowers, and knots may require hair extensions. Without going into that effort, you can still lock a fancy rose-inspired bun hairdo with your medium or lengthy hair.
Wear it to weddings, or parties, you'll look benevolent.
Alluring Wedding Hairstyles for Girls
11. Messy Romantic Bun
Often as kids' little girls like to tie their hair into vintage bee hives inspired. As a grown-up girl you can benefit from a more delicate and relaxed hairstyle; a romantic messy bun.
It looks stunning, and accentuates a super angelic attire!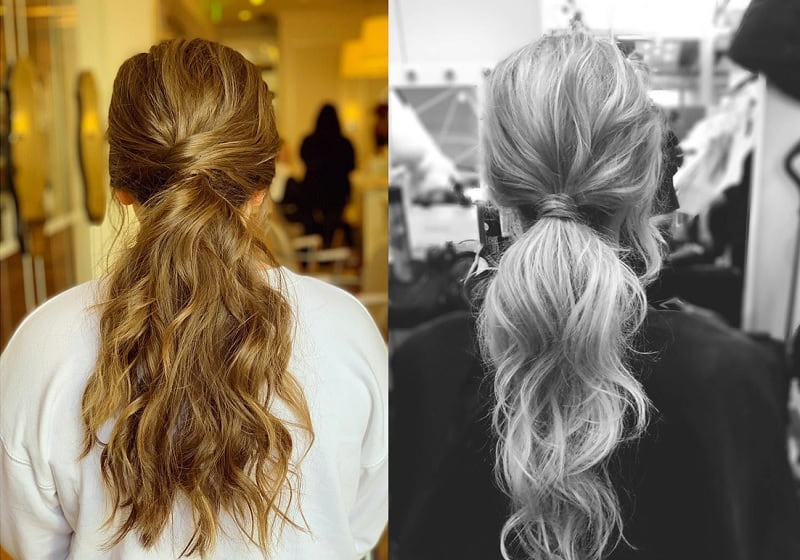 Do you agree that low ponytails feel much lighter than high ponytails? That seems to be the case with many girls.
A low ponytail is another great and comfy hairstyle for girls. You can wear it to places without worrying about a headache.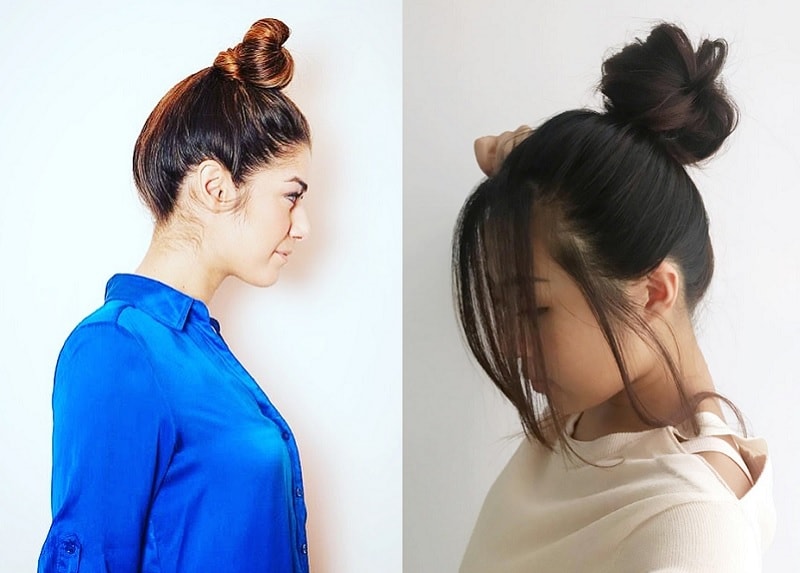 From low twisty buns to highly intricate buns, there's this tower bun. No extra extensions needed to form a messed up yet majestic bun on the top.
The easiest way to make it is to bow your head down, gather your hair at one place and tie them. There you go, girls!
14. Side Pigtail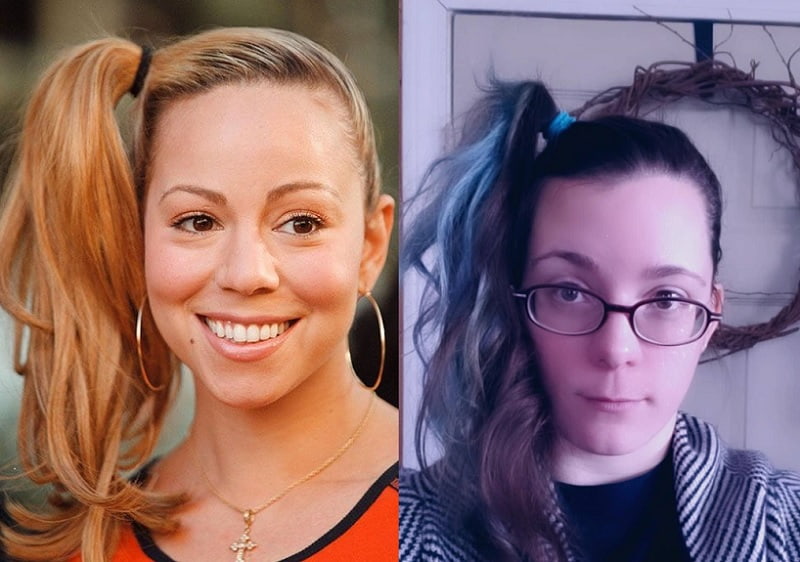 Ponytails never go out of date. However, it's all about making variations in this classic 80s girl hairstyle. No doubt, they are girl's all-time favorite hairdo.
Making a side ponytail gives extra volume to thin hair. If your hair is fine and sleek, this would help you add flair to them.
15. Crown Twist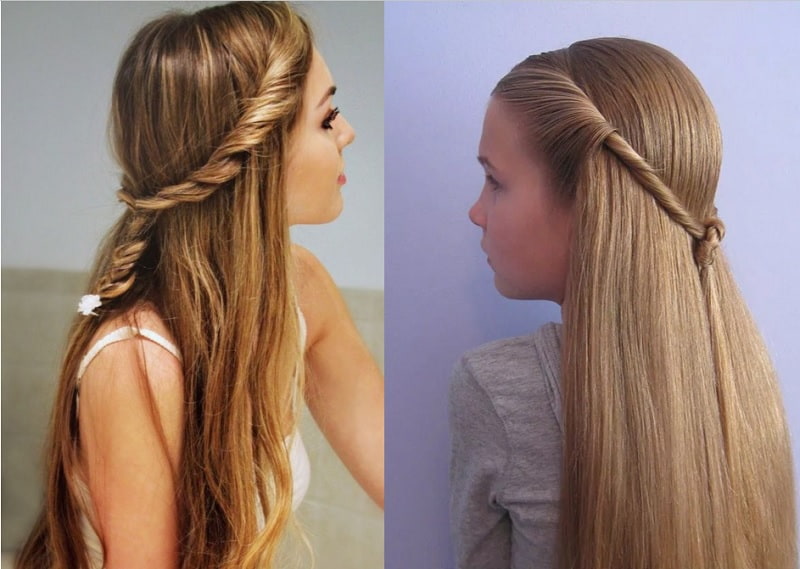 Let's get the facts straight, a girl wants to look like a princess, wants to be a queen, but doesn't have a gem tiara with her.
What do you do then? You make a beautiful crowned twist out of your lovely hair. Give way to elegance, royalty, and femininity with its magic.
16. Long Dreads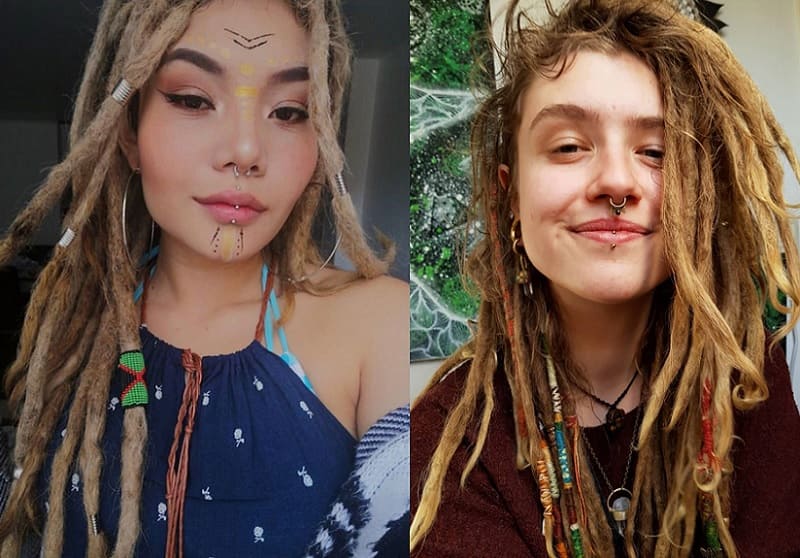 Teenage girls love to experiment with their hair and very often they go for dreads. Dreads are popular hairstyle inspired by the Afro-American community.
For good looks, the dreads must be cared and maintained properly, otherwise, they will not look good at all. Girls love to add some hair details to make the style more girlish.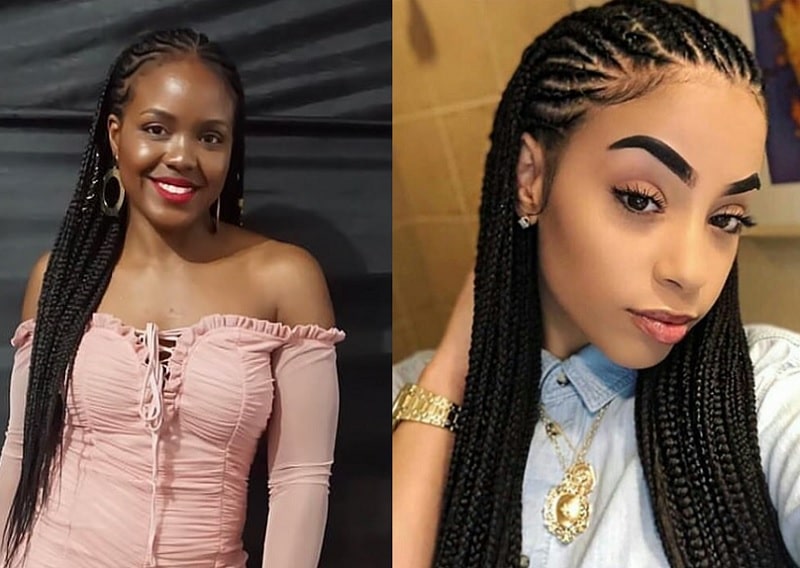 Another hairstyle inspired by the Afro-Americans is the braided hair. The entire hair is braided into tiny braids that are long as the hair is.
They start from the very front, and each row is separated by a clear part. The options to wear these braids are quite various.
18. Spiky Mohawk with Shaved Sides
A quite daring and extremely bold look for girls is shaved sides with a big and high Mohawk. This girl's Mohawk is styled in sharp spikes and for the better effect, it can be colored in some vibrant hair color.
19. Low Side Fishtail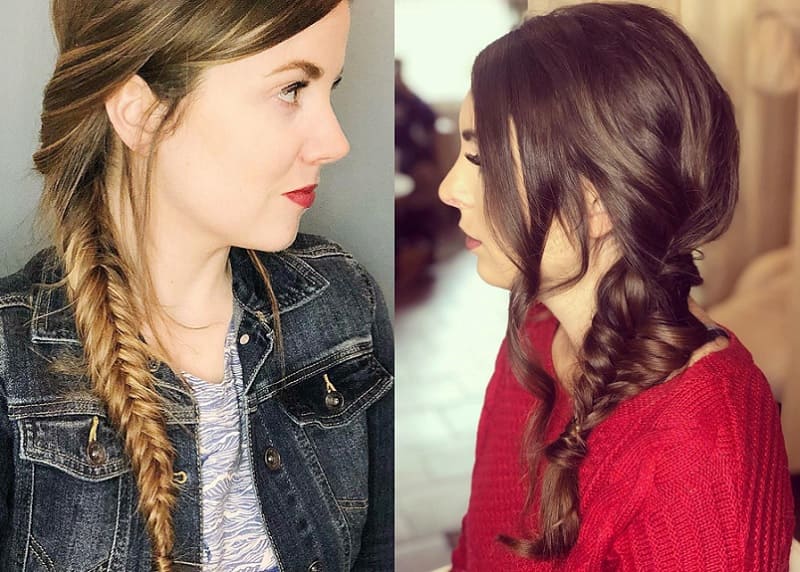 The most beautiful and feminine braid is the fishtail. A style that brings the summer and Boho vibe to your hair is the side fishtail.
The top of the hair is messy and the fishtail is braided low, and styled to the side, falling over the shoulder.
20. Big Braided Crown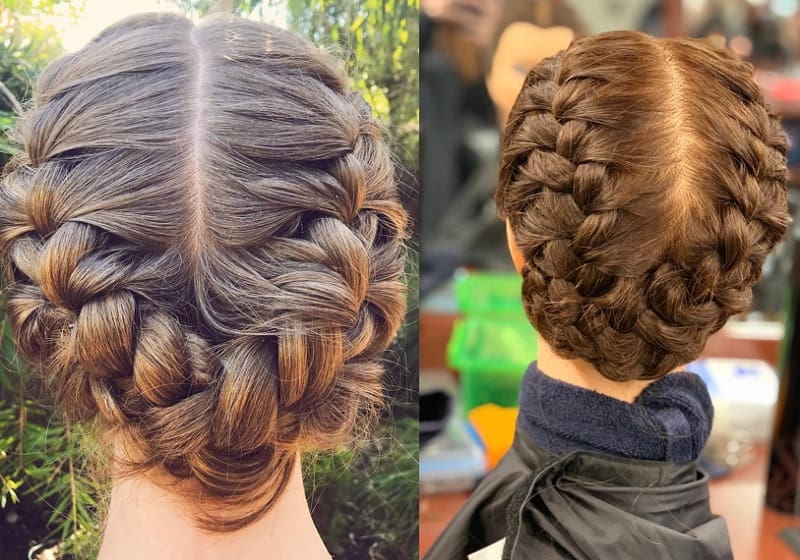 A look that is very convenient for many occasions is a braided crown. It is done by braiding both sides of the hair is one big and thick braid.
The middle part divides the hair portion and both side braids end together at the back, creating a beautiful crown.
21. Bubble Tail
Apart from all the variations in stacked braids and bubble ponytails, this one suits all hair types. Effortless and a lovely braid alternative, you can make this within five minutes.
Just be sure, you've got lots of bands with you. Girls with medium hair who love a sporty look can swing this modern casual hairstyle.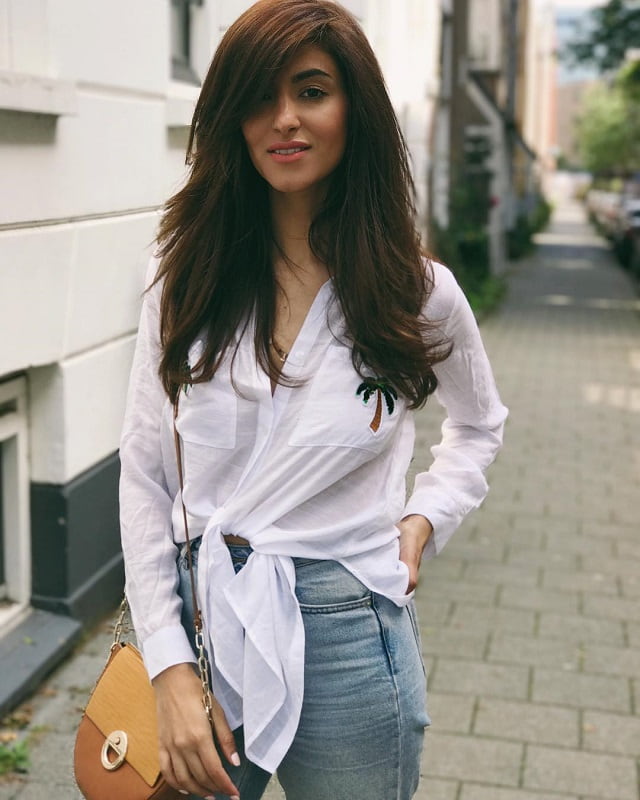 Hottest hairstyle alert, girls! Have all the eyes on your dramatic wind-swept soft open hair and side bangs.
The fingers work better than a comb or brush to slick them to one side, for a more natural and care-free face frame. You don't want to overdo its elan.
23. Modern Curl with a Side Part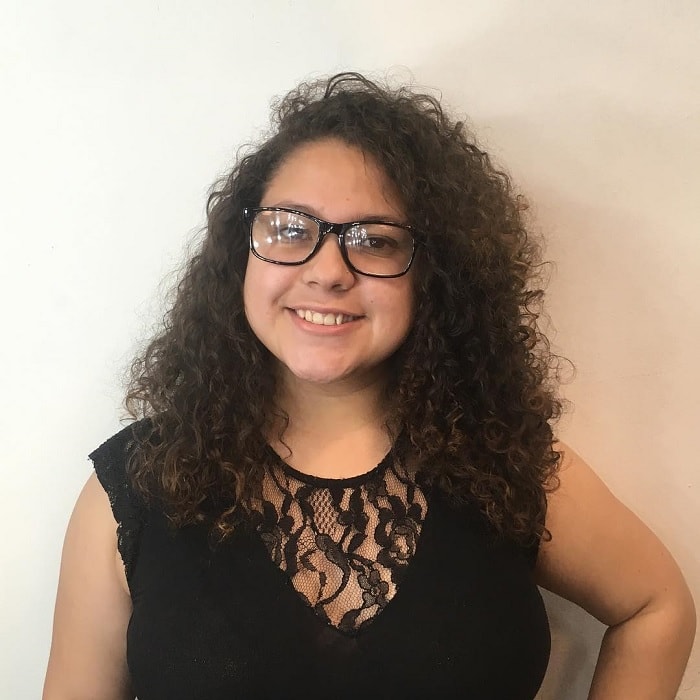 Take the unique approach to style your hair. Create gentle modern curls. It's evident, you will look confident while pulling off this party look.
Amazing Curly Haircuts for Girls
24. Gold Clip Twist Updo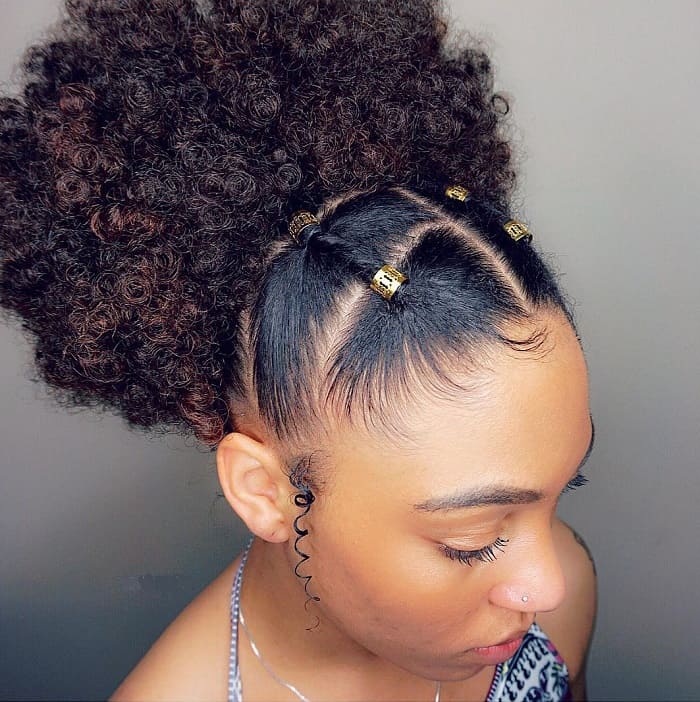 The hair accessories were a huge hit in the 80s and 90s. It seems like they're headed back into the hair regime of the 21st century.
Girls these days dote on clipping their hair with mini cute ornaments. One of them is the gold clip, and they look the best on curly hair.
Forget about hair combs, to beautify your hairstyle. Twist your hair into the desired updo and place gold clips.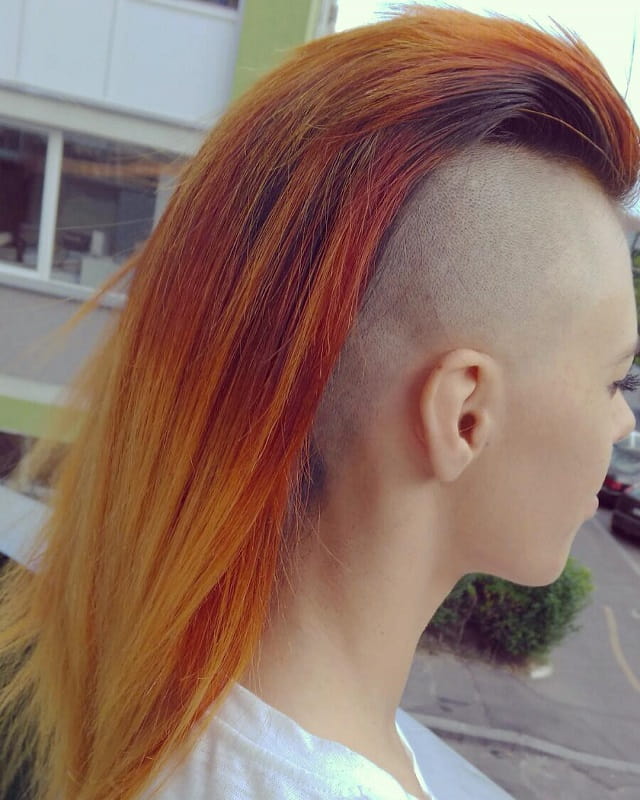 Mohawk provides a classic haircut for bold girls. Keep the hair length at shoulders, while you get the sides nicely trimmed.
Try dying your hair ombre or red and then get this revolting haircut with shaved sides.
26. Textured Bob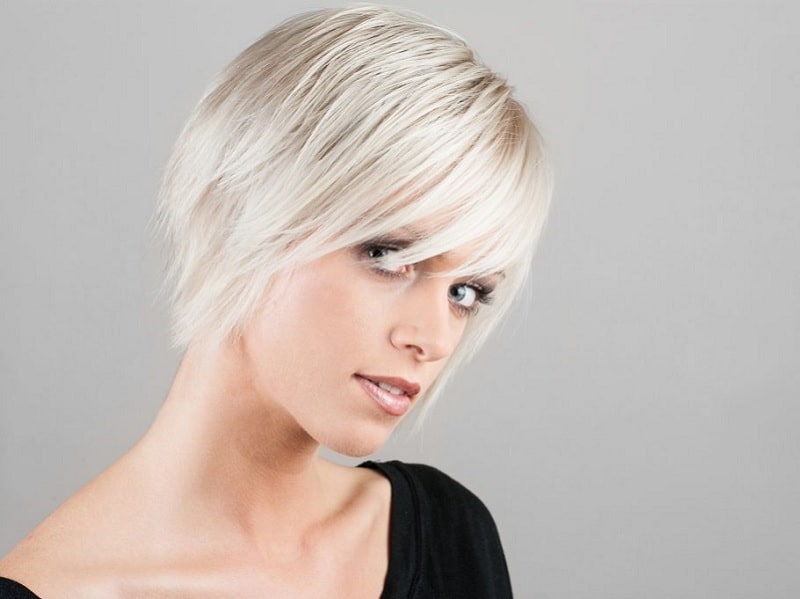 A fabulous professionally done textured bob cut undoubtedly gives a perfect frame to an oval face, and life to otherwise dead hair. It gives an extremely girly vibe, enough to allure a fandom around.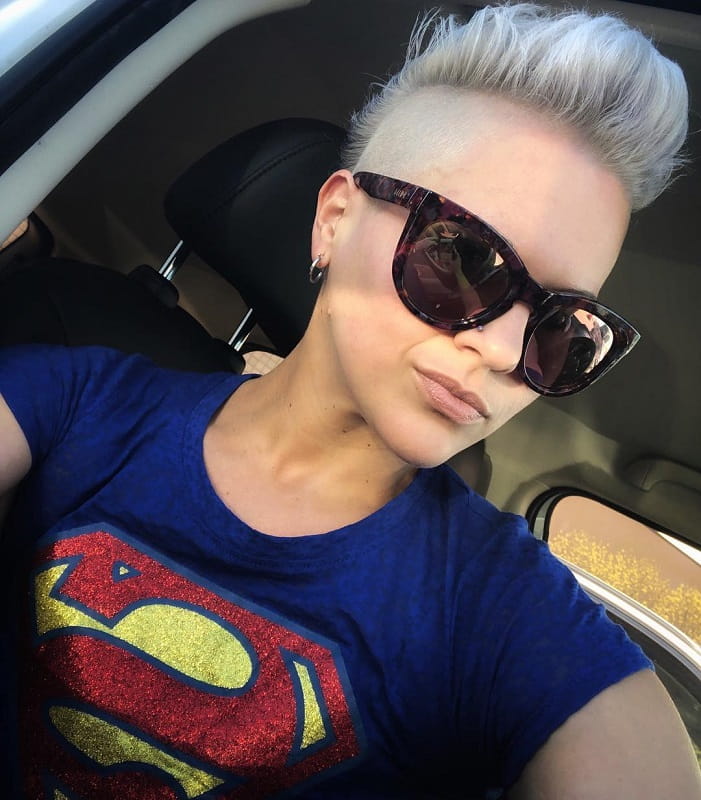 Just like the salt and pepper beard on men is an oh-la-la sensation for women, hair dyed in similar tones is the season's top-notch too.
Not to forget, the shaved sides give it the needed furor. Blow dry the ends, keep it classy and in a touch-me-not mode.
28. Naturally Curly Hair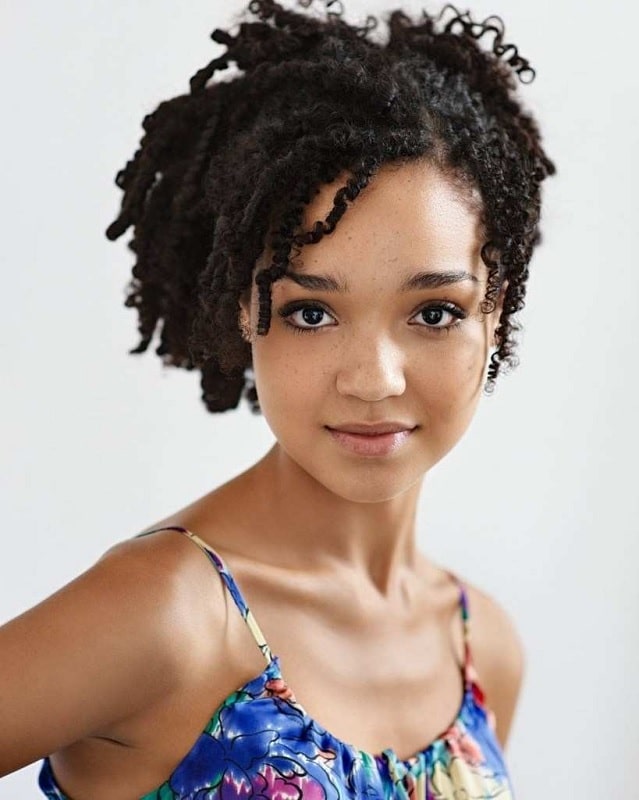 Wearing your hair in their natural form is always a better option. Apply high-quality serums, use wide-toothed combs, and keep your hair healthy.
In this way, you will be able to handle them easily. Whenever ready to hit the road, just swipe them on one side.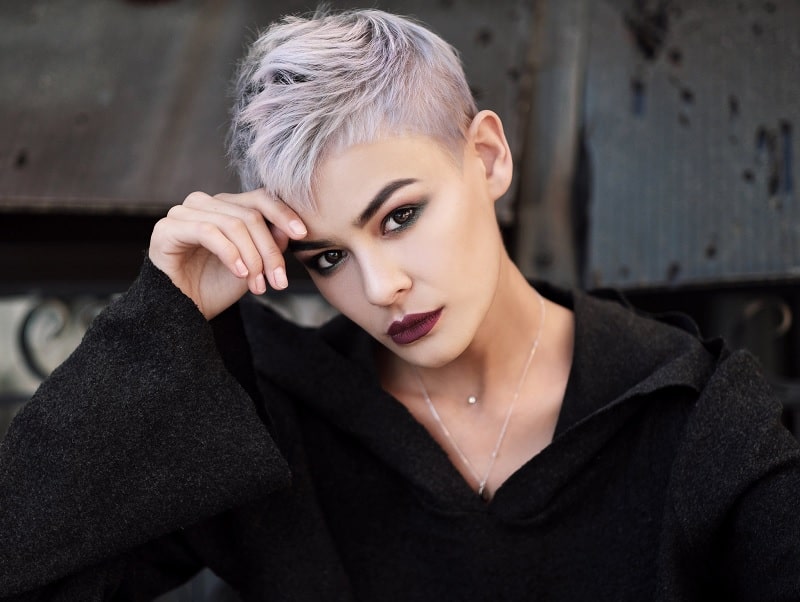 Dry hair usually doesn't get along with long hair. It's best to chop them to a shorter length, such as this soft choppy pixie cut and have them look bright and shiny.
Once they grow a bit longer, you get to style them variously.
30. Buzz Cut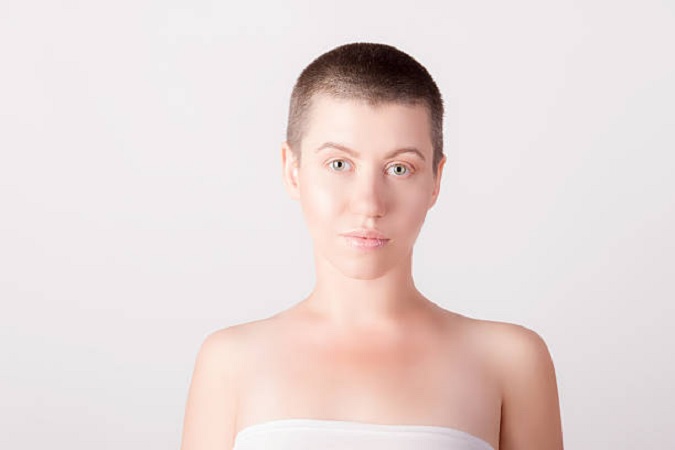 Girls can rock a short hairstyle like buzz cut as coolly as boys do. Go for a bigger risk, trim down those locks, and start fresh with this ultimate low-maintenance hair.
No combs, no brushes, no conditioners, no serums, just a sexy hairstyle.
31. Black to Dark Teal Ombre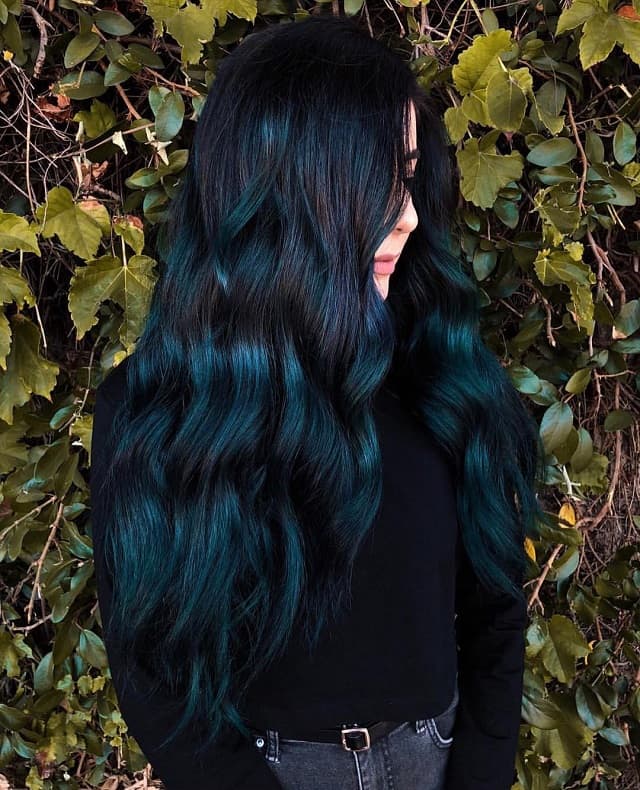 This is killer look for girls with long hair. The dark ombre and deep and mystique color choices, but girls at some point in their growing experience this dark phase.
In that terms, the black to teal ombre or teal highlights is a good version that brings a bit of color to the dark look. Teal is a color that fades quickly, so it is important to do regular touchups to refresh your color.
32. Space Buns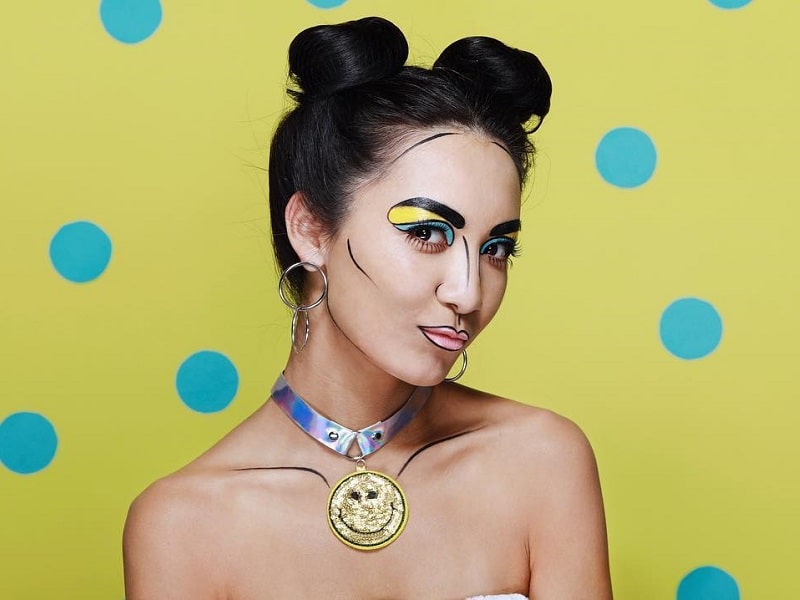 Bringing back the childish hairstyles can be done with having two top buns. The long hair is separated by a middle part in two equal portions, and each portion is rolled up in a bun.
The bun can be a ballerina or any other bun, positioned high on top.
33. Voluminous Afro Curls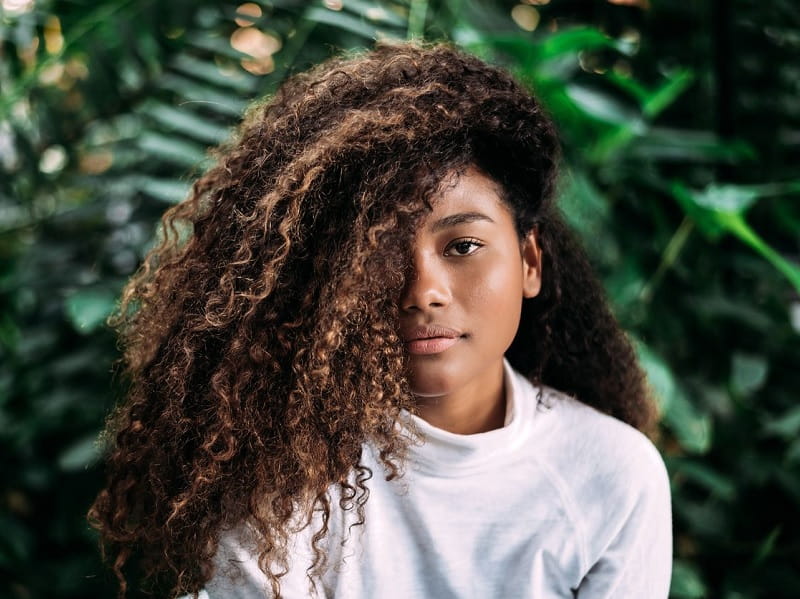 Afro curls are beautiful and natural representation of the hair and many hairstyles show their good look.
However, it is best to leave your natural hair let down. For a more feminine and seductive look, pull it over to the side and let some part of it fall over the eyes.
34. Pink Side Braid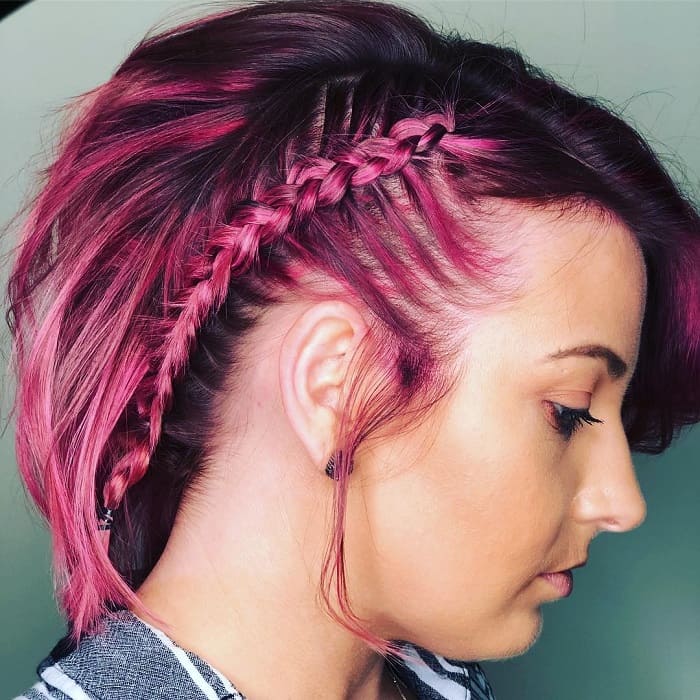 Pink hair is lately quite attractive hair color for girls. So, for the warm summer days, adding few pink strands will freshen up each look.
It will be even better if a tiny braid is added to the side, shining in bright pink.
Suitable Hairstyle for Fat Girls
35. Elegantly Braided Wrap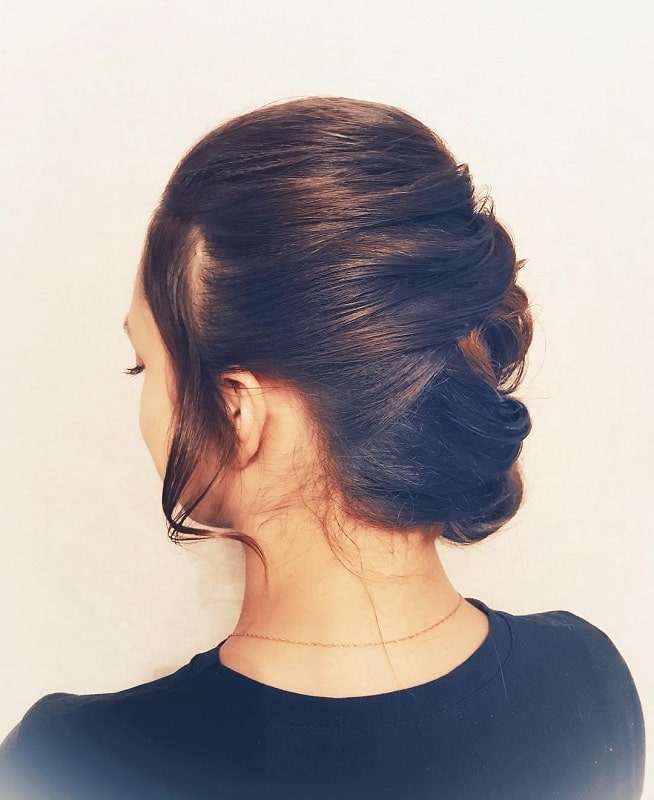 Special occasions require special hairstyle. This look shows the long hair being widely braided on the top, finishing in a low bun that is hidden under the braid.
For a more charming look, leave a strand of hair to both sides and curl it up.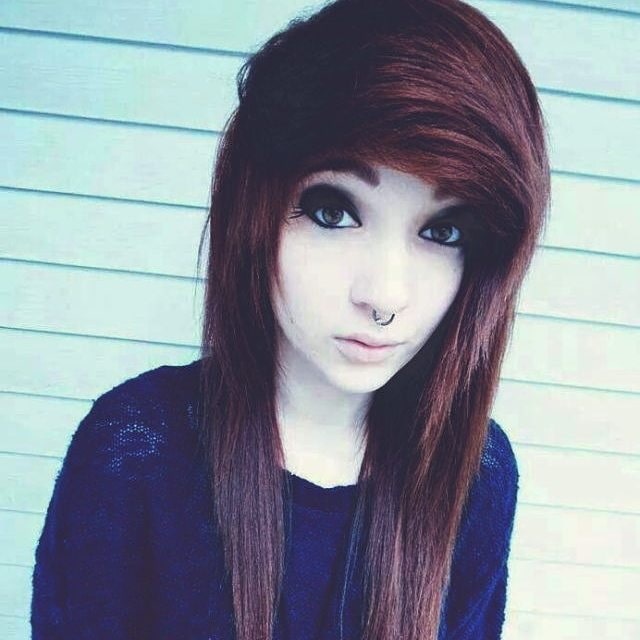 Dense and thick hair, alongside some sharp layering, can create an edgy look. It will be even edgier when a large portion of the front part of the hair is pulled to the side and cut short to resemble a shag of bangs.
37. Curvy Braid on A Long Hair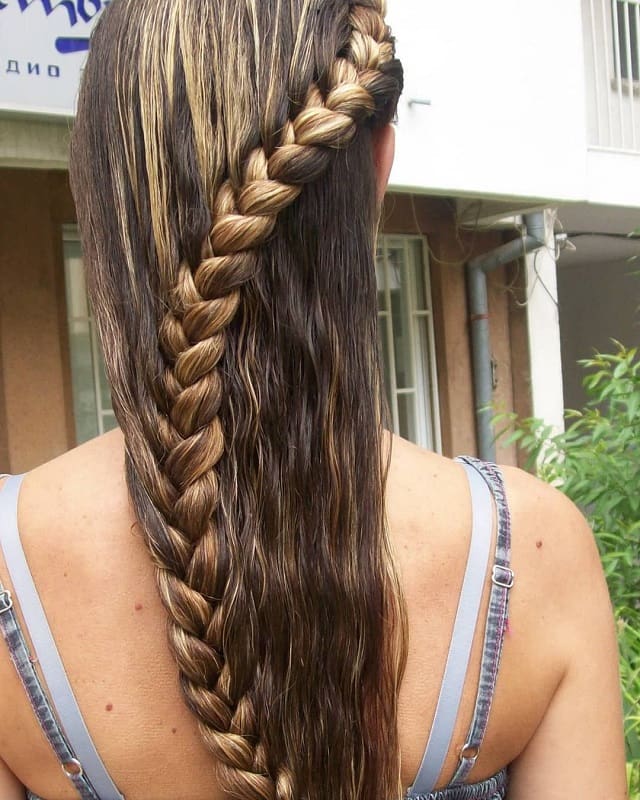 Wearing the long hair can be spiced up with adding a braid. This braid will start on one side, and curve to the other and end in the first side – looking like a snake.
38. A New Take on Braids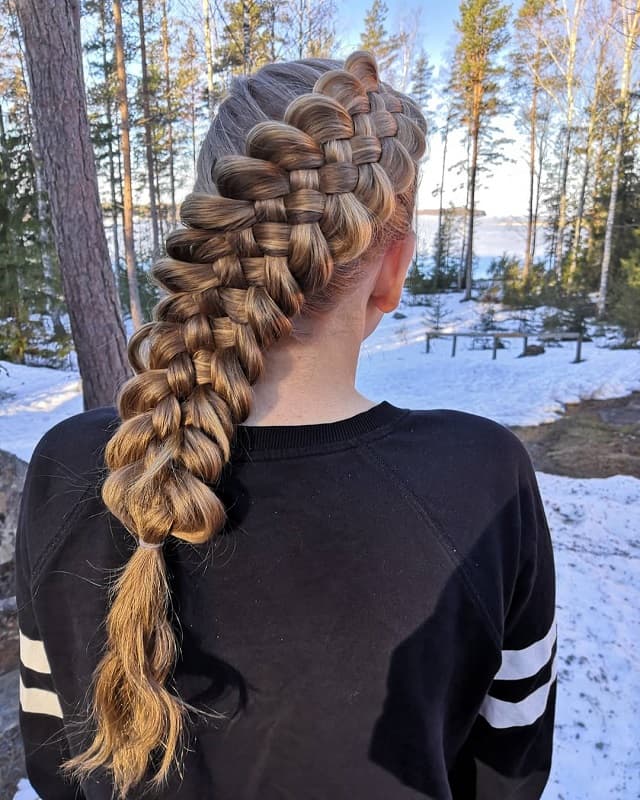 As braids and braiding the hair does not seem to get out of style, there are always some new looks to try out.
This side braid is wide, big, braided in a new way with an entire portion of the hair. The one side is super sleek, while the other is covered in this new, big side braid.
39. Long Hair with Undercut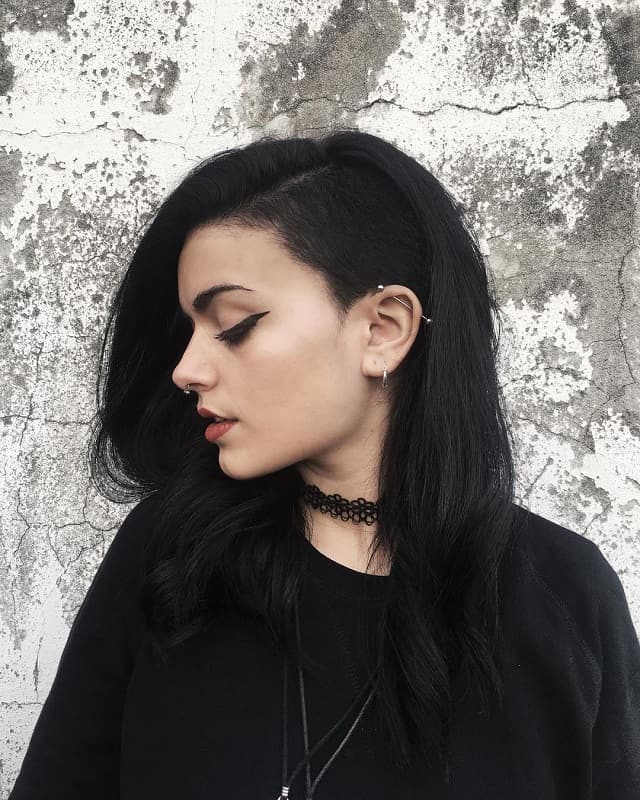 If you are bored with the plain old look of your long hair, you can always add creativity by shaved the one side. It will create a nice contrast to the long hair. Accent the middle part.
40. Platinum Bob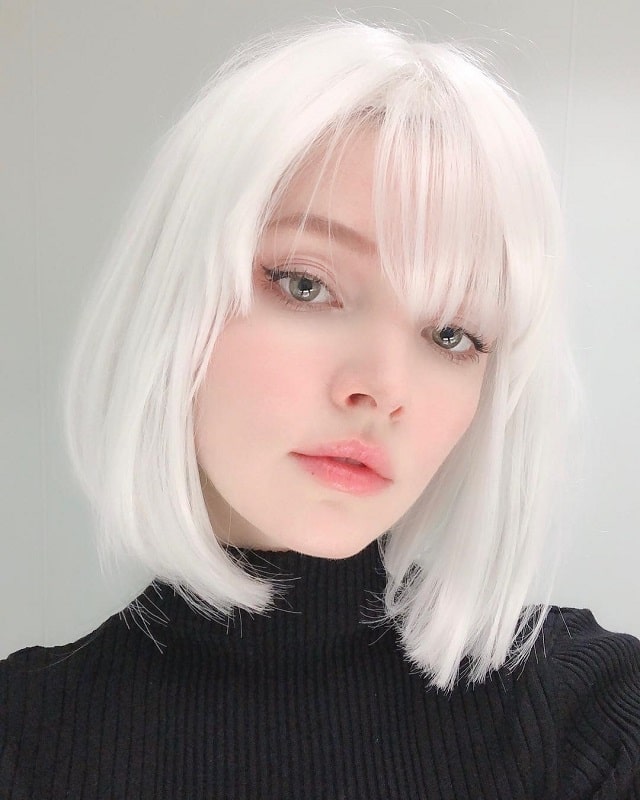 Platinum or white blond is popular among the girls who want to make a big change. And for that hair color, there is no better look than a short bob haircut with long fringes.
For a more modern look, the bob can be messy instead of sleek.
The hairstyles for girls are so varied and interesting that there are so many good looks for each taste. From shaved sides to braids, girls have the privilege to experiment and try out new looks.
Styling hair doesn't have to all about extensions, serums, and heavyweight curlers. When you can avoid the pain, then why not plump for gorgeous hairstyles.