We hereby propose a type of content that everyone can happily enjoy – funny baby memes. There's just something so entertaining about babies and toddlers in general! They have yet to master even the simplest tasks – walking, eating without spilling, or even succeed in their potty training.
Babies can definitely be rated as one of the clumsiest beings on the planet, and it's entertaining to see them do anything at all. That is all the more reason why we chose to compile the funny baby memes that you are going to see below!
Best Funny Baby Memes to Laugh
What better way to start your day than with some laughter and smiles? Let's take a look at all the weird antics these babies are up to with the silly expressions on their face! It doesn't matter if you like babies or despise them – these funny memes about babies are sure to make you laugh!
We have to say, the captions played a huge part in making these memes funny. For best-laughing effect, we recommend that you send your favorite funny baby memes from this list to friends who love babies.
1. What Do You Mean… The Dog Is Not My Personal Horse?
2. When You've Been Dieting for 2 Whole Hours. But You Haven't Lost Weight.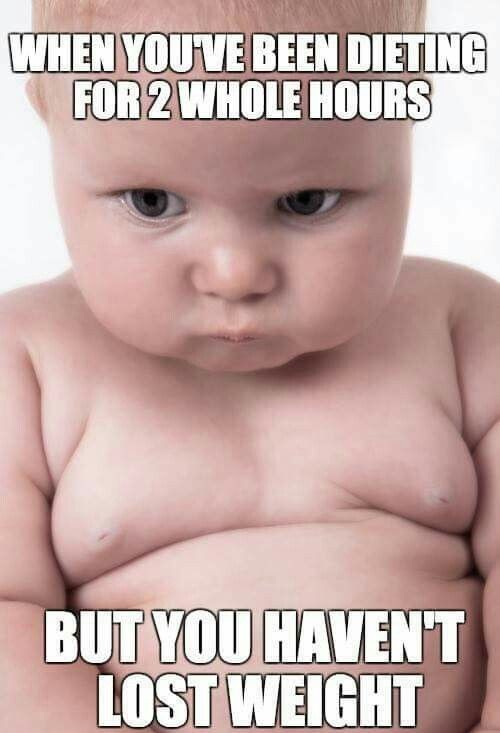 3. When I Was Born I Was So Mad at My Parents… I Didn't Talk to Them for 2 Years.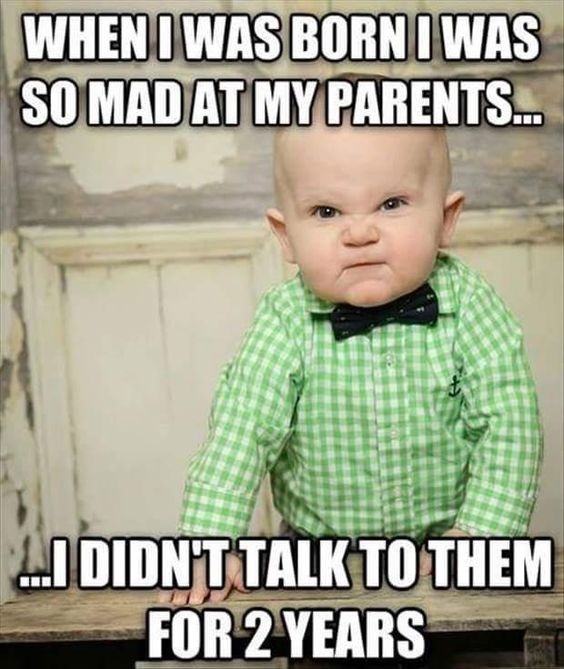 4. 3 Years in Jail for Stealing My Nose.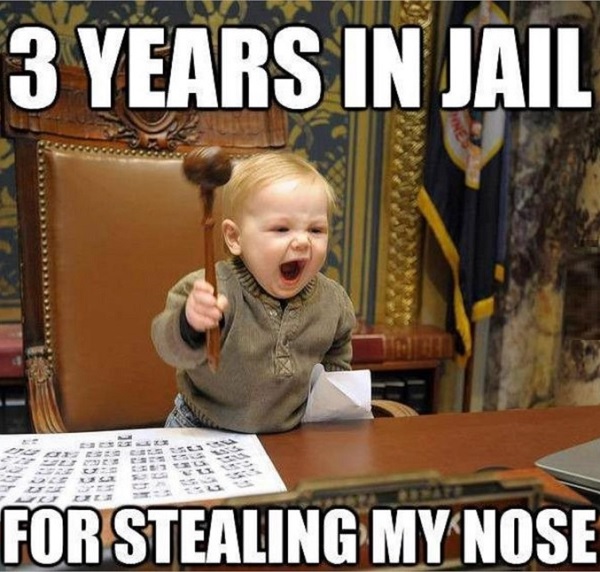 5. No, Seriously Tell Me More You're So Interesting.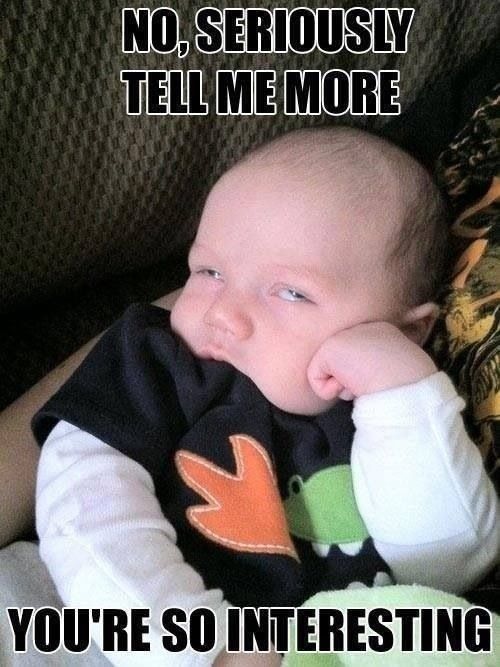 6. When You Realize Summer Is Coming And Your Winter Body Has Gotten Out of Control.

7. When You Can't Decide What to Wear.

8. What Part of "I Want to Go to Grandmas". Do You Not Understand?

Read Drunk Baby Memes and Laugh
9. Grandma, You Gotta Come get Me, Your Daughter Is Freaking Out!

10. Saw It, Liked It, Asked Grandma, Got It.

11. When Your Mom Calls You And Asks You to Take Out The Trash, But You're Pretend Sleeping. Then A Minute Later You Hear Her Tell Your Sibling to Take Out The Trash, So Now You're Like…

12. When You Sleeping And Your Alarm Didn't Ring Yet But The Amount of Sleep You're Getting Is Suspicious.

13. HAHAHAHA!!! Your Hair Looks So Funny!

14. HEEEEEYY!!! A Little Privacy Please.

15. No Beer? For 21 Years?

16. Jingle Those Keys in My Face One More Time. I Dare You.

17. A Giant Bathtub!!!!!!!!! I Shall Pee in Here As Well.

18. As Soon As You Finish Putting My Diaper Back On. I Will Shit!!!

19. How Did She Turn The Spoon into An Airplane?

20. What's This I Hear? You Think I'm Going to Sleep Through The Night?

21. Touch My Cake And I Will Cut You!

22. They Didn't Take Me to The Playground So I Buried Them Underground.

23. You Have Fallen Directly into My Trap!

24. Oh Noodles You're The Only One Who Understands Me.

25. You Have Hidden Your Face And Then Made It Appear Again This Pleases Me.

26. I Don't Always Cry But When I Do, I Get Titty!

27. I Don't Even Know How I Got Back to My Crib Last Night.

28. Stay Strong! Weekend Is Coming Soon.

29. That Moment When You Realize It Wasn't A Fart!

30. Are You Telling Me Some People Don't Want to Help in The Nursery?? Are They Crazy?? Have They Seen How Cute I Am??

31. I Don't Know Whether to Take A Nap…… Or Cry About Being Tired.

32. I Want Answers! Tickle Him Until He Talks.

33. You Mean to Tell Me Your Real Name Isn't Mom.

34. What Do I Do with My Hands?

35. Nap Time? Not While My Enemies Stand!

36. Stop Stop I'm Gonna Pee!

37. I Want My Fooooooooood!

38. You Want to Put That Thermometer Where?!
39. Hurry Up, Mom. This Diaper Ain't Gonna Change Itself.

40. My Face When Someone I Don't Like Laughs at My Jokes.

41. I Made A Mistake!

42. Hey Doctor It's My Heart… Not An Mp3 Player.

43. It's Friday, Let Me Guess You're Leaving Me with Grandma Again.

44. I'm A Cutie And I Know It.

45. Bring Me Milk Or I Will End You.

46. When You Thought It Was Friday But It's Only Tuesday.

47. When You're at Work Trying to Stay Positive.

48. Tell Me Again How It's Bedtime And I Should Be Sleeping.

49. Oh God I Left The Easy Bake Oven On!

50. Nobody Tells Me No! You Got That?!

51. OMG!! That Wasn't A Fart.

52. Guess What I Just Did. Go on Guess….

53. How I Sleep Knowing That I'm Single And Nobody Cheating On Me.

54. What You Looking at? You Never Saw A Baby Eat Cake Before?

55. Don't Talk to Me Right Now… I Was up All Night Keeping My Parents Awake And I'm Exhausted…

56. I Don't Always Keep Mom Up All Night…. Just Kidding Yes I Do.

57. Finals Week Challenge Accepted.

58. Psychic Baby Predicts… That You Will Read The Next Line! Ha Ha! I'm Right Once More!

59. Eating Watermelon Like A BOSS!

60. What Are You Looking at? I Will Beat You Up!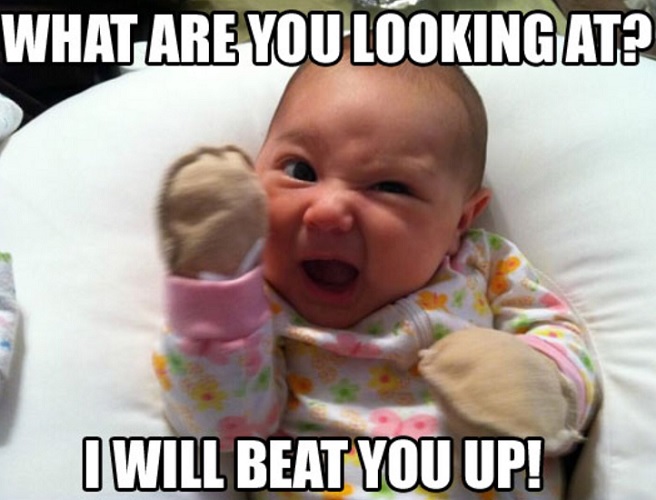 So, now that you are at the end of the list, we hope that you have found yourself more than just a few funny memes about babies that you are going to share with your friends! We have many more memes to share with you here, so remember to bookmark our page to see more of our collection!