Choosing a hairstyle for fat girls can be trickier. As women, we all know that we're created differently. Some of us are born with thighs that just won't quit, or we put on a little extra weight here and there.
Either way, we should rock those sultry curves and perfectly plump cheeks with one of these so-called 'fat girl hairstyles' that will help your face actually look slimmer.
Perfect Hairstyles for Fat Girls
Everyone should choose the hairstyle that gives a perfect look. Below, some of the best hairstyle ideas for fat girls are discussed. Have a look:
1. Messy Topknot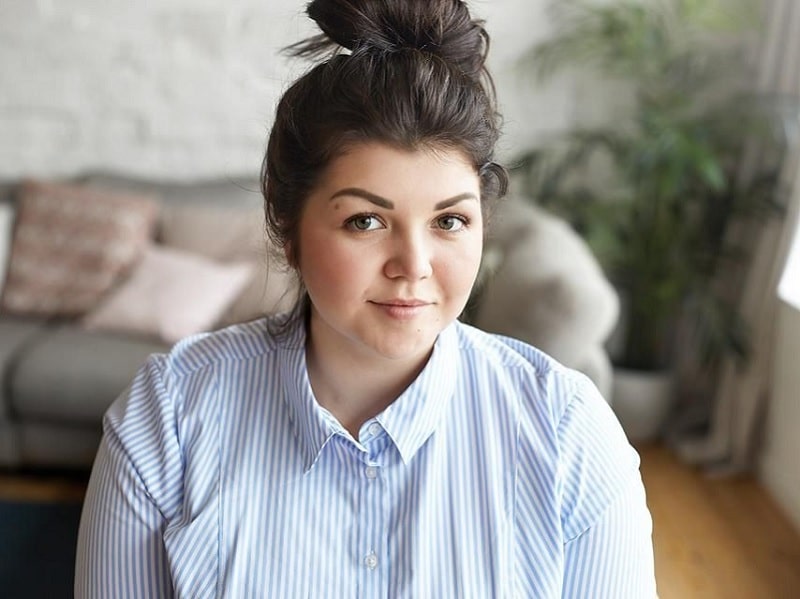 A perfect fat girl's hairstyle! Messy topknots are not only all the rage right now, but they have the potential to make the face appear slimmer. By tossing your mane up top and tussling it up a bit, you cause elongation of the face- and not to mention a cute look that you can wear to school, out with your friends- virtually anywhere!
Stunning Bun Hairstyles for Little Black Girls
2. Box Braid Mid Ponytails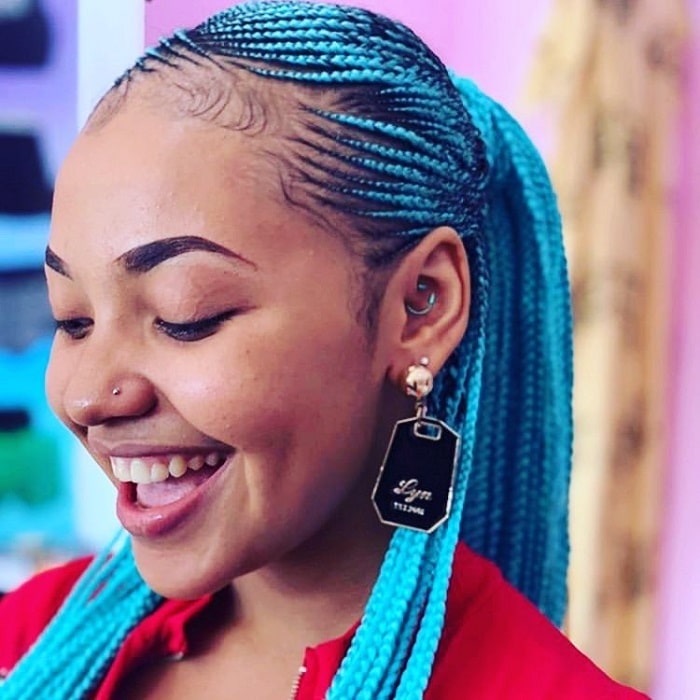 You might think that a mid ponytail draws attention to the face and accentuates the cheeks, but this couldn't be further from the truth. When you're rocking gorgeous box braids such as these, you add plenty of depth and dimension to your mane.
This hairstyle for fat girls ensures that your face looks slimmer, and you look stunning. Want an extra dose of trendy flare? Spice it up with a bold blue hue as she did!
3. Side Swept Wavy Lob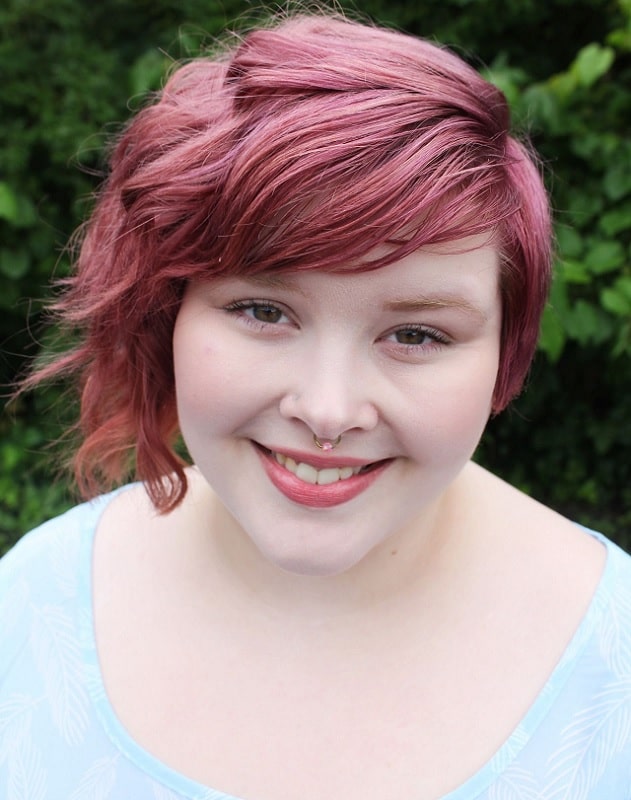 Face-framing layers are a big no-no if you're looking for fat girl haircuts; they make the face appear much rounder and plumper, and that's exactly what we're trying to avoid!
To remain on top of the style trends and look fabulous, consider an asymmetrical side swept lob. The asymmetry slims down the face, and the addition of flirty waves keeps this look bouncy and fun.
4. Double Fishtail Braids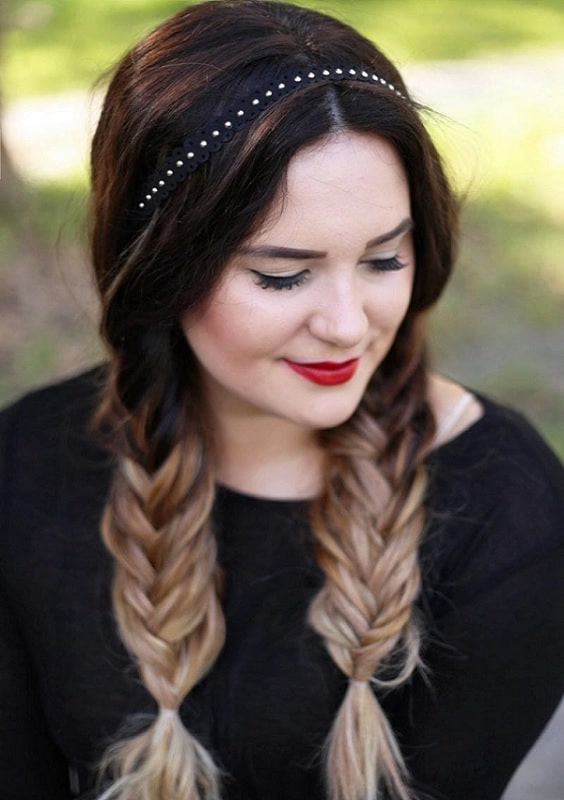 You can't go wrong with braids. It's just not possible! And these double fishtail braids are exactly what you need to be on-trend and looking flawless. All you need to do to nail this chubby girl's hairstyle is piece together double fishtail braids and dangle them gently over your shoulders. The end result? Innocent, delicate, and completely chic.
Flattering Braided Hairstyles for Little Girls
5. Completely Shaved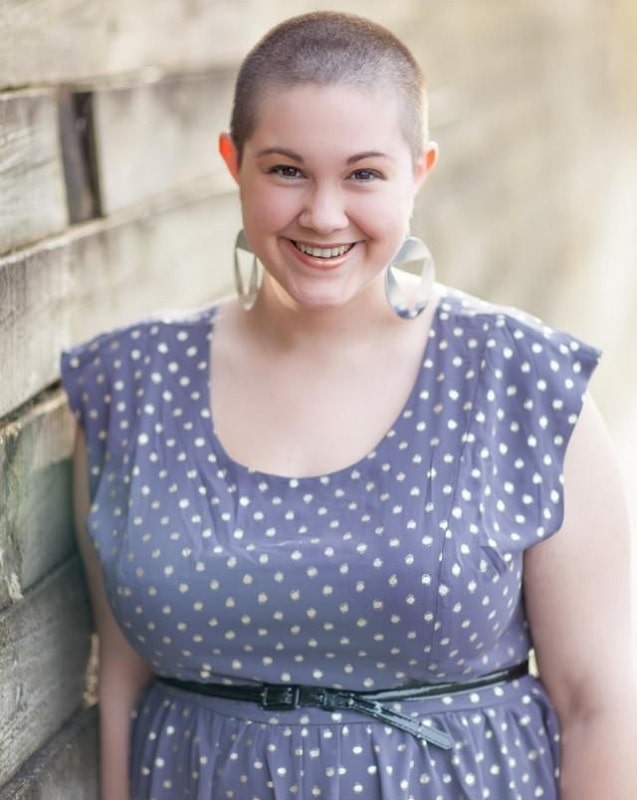 For my daring curvy girls out there, this is the look for you. Guaranteed to turn heads, a shaved head is the ideal style for the fat girl who wants to look fierce and have a carefree hairstyle they can wear anywhere.
6. Curled to Perfection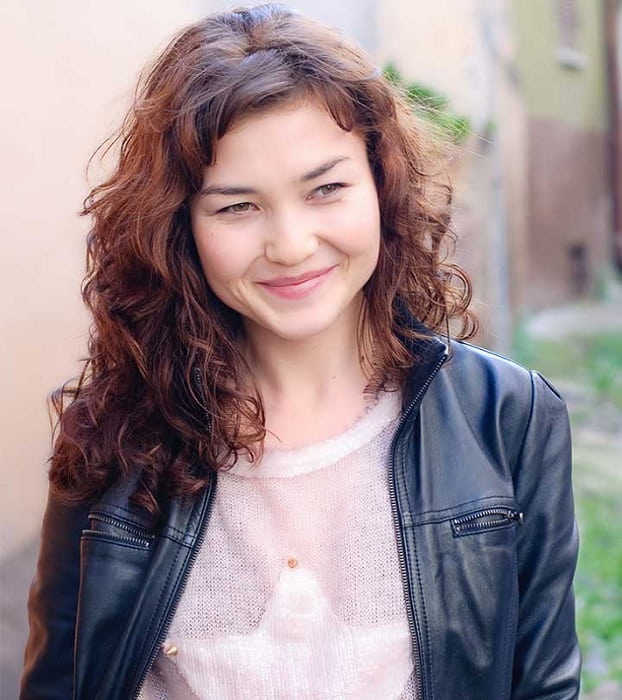 This fat girl haircut has only one thing in mind: bounce, bounce, and more bounce! Adding in some playful loose curls such as these is an easy way to add some energy and depth to your look, accenting the face perfectly while taking attention away from the extra weight.
Popular Curly Hairstyles for Toddler Girls
7. Braided Double Topknot Half Updo
When it comes to chubby girl hairstyles or any hairstyles for that matter, this one takes the gold when it comes to a popularity content. Half updos featuring braids pleated back to double topknots are ALL the rage right now, so why not jump on the bandwagon and try it out for yourself?
The extra height on top makes the face look thinner all around, creating a mod and on-trend finish that's sure to be a hit wherever it's worn.
8. Layered Cut with Wispy Bangs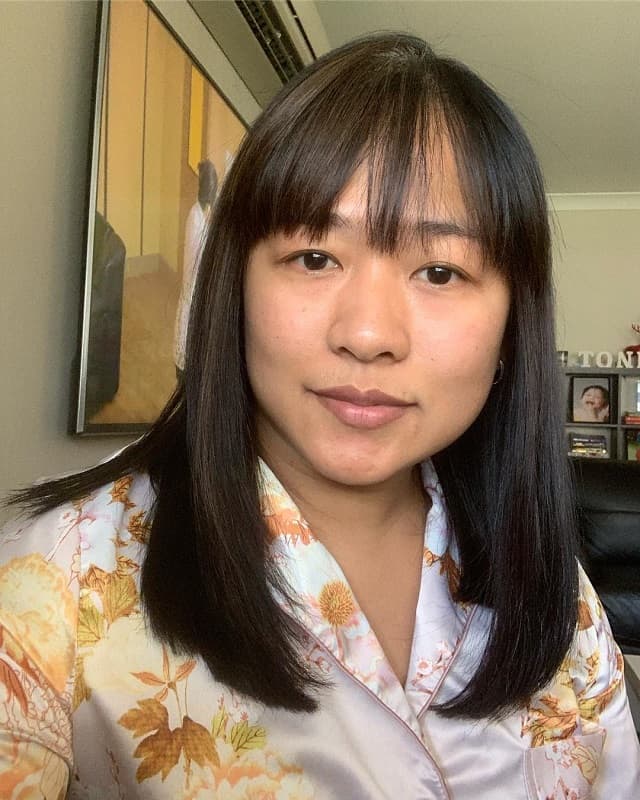 When you add layers to your mane, you can quickly and easily curl the ends inward toward the face. In turn, the layers frame the face beautifully while wispy bangs add a much-needed break in the monotony. With this subtle hairstyle for a fat girl, you can look beautiful while sporting a simplistic look that's perfect for the professional.
Delightful Toddler Girl Haircuts with Bangs
9. Dreadlocks!
When it comes to dreadlocks, we could go on and on. They're intriguing to the eye, super fashionable right now, and the overall look is just highly appealing. For the curvy gal out there, it has the added bonus of adding depth to the mane, which offsets the plumpness of the face. End result? A killer style that is low maintenance and wildly exotic.
10. Fishtail Crown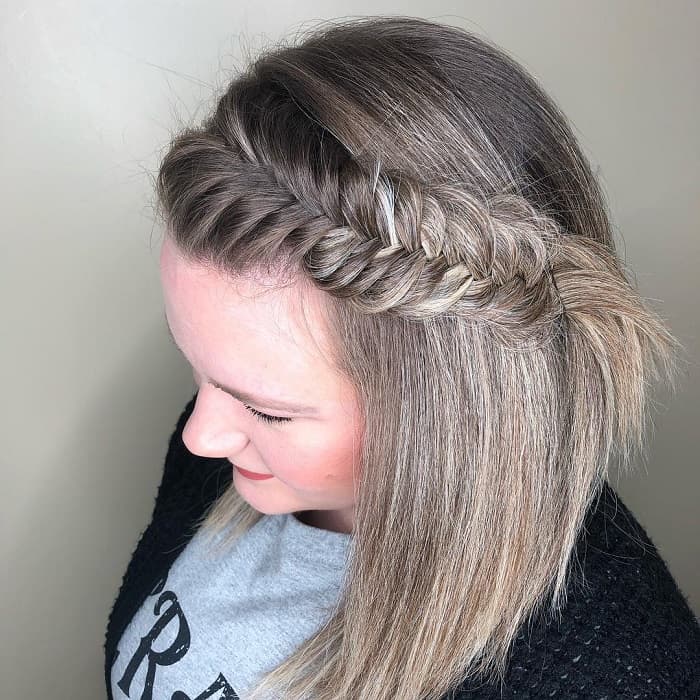 Getting hair up and away from the face is key when you're dealing with a plumper face. So what's a girl's best choice? A fishtail wrapped across the forehead and off to the side is the best hairstyle for fat girls, of course!
Fishtail braids are at their height of popularity right now; we're seeing them virtually everywhere. And aside from their surge in popularity, they offer a charming appearance that every gal will enjoy.
If you're dealing with a few extra pounds and need a hairstyle that's going to slim the face, you have options- and trendy ones, at that.
Whether you prefer subtle, low maintenance look like a wavy side-swept lob or a more enticing 'do that's sporting topknots and braids in different directions, you can rest assured there's fat girl haircut and hairstyle out there you're going to fall in love with.