Anyone who is lucky enough to have cousins knows how much fun these family members can be, and sharing funny cousin quotes is often the best way to show how much a cousin really means.
Having cousin quotes on hand makes it very easy to celebrate these special family members, but not everyone can easily come up with a great quote to show their love and affection for their cousins. Using pre-made quotes is the best way to ensure that feelings are shared properly.
Since all cousins are different, it is important to take time when choosing a quote about cousins. This will ensure that the quote matches the cousin's personality and that they will enjoy it instead of getting offended by it. While some people can easily express how they feel about their cousin, others will be much better off using a quote.
Popular Cousin Sayings to Share
The great thing about these cousin quotes is that they can easily be used for any special holiday or event. A quote about cousins is perfect for adding to a holiday card or for writing on a birthday card.
Graduation, special occasions, and even just daily greetings are all made more fun and personable with a quote about the relationship and importance of great cousins. That's why we have 35 great cousin saying options for you to choose from when you want to easily express yourself.
1. Cousins are like the siblings from another parent. Whenever they get together, it's a guarantee to have lots of fun and laughs.
Lovely Happy Birthday Quotes for Cousin
2. It's a great thing that we were born into the same family and know each other from childhood. We've become the best friend and the best partner. I love you, my cousin!
3. Dear cousin, you're my first true friend with whom I had spent the best childhood. Thanks for being so loving and supportive. I adore you!
4. My sister cum cousin, what a joy that we're part of the same family. Your existence gives me pleasure and I hope our friendship and love lasts forever.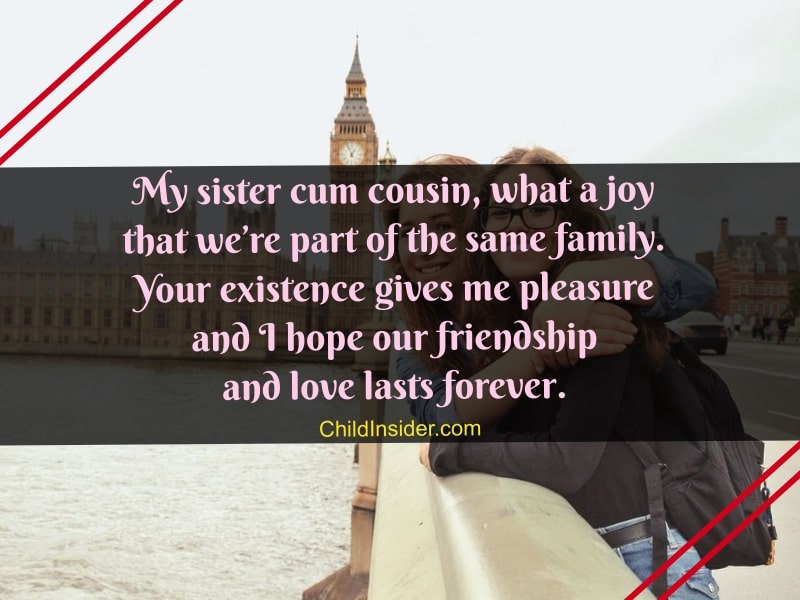 5. You're more than a cousin to me. You're my brother and my best partner. I'm really lucky to have such a sweet, loving and caring cousin. Love you!
6. My dear cousin, you are always in my heart so that no distance can separate us. I hope the bonding we have, always remains the same.
7. Whenever I'm with you, my days become extraordinary. In all the best and worst moments, in all joy and sadness, I know I can count on our pure friendship, dear cousin!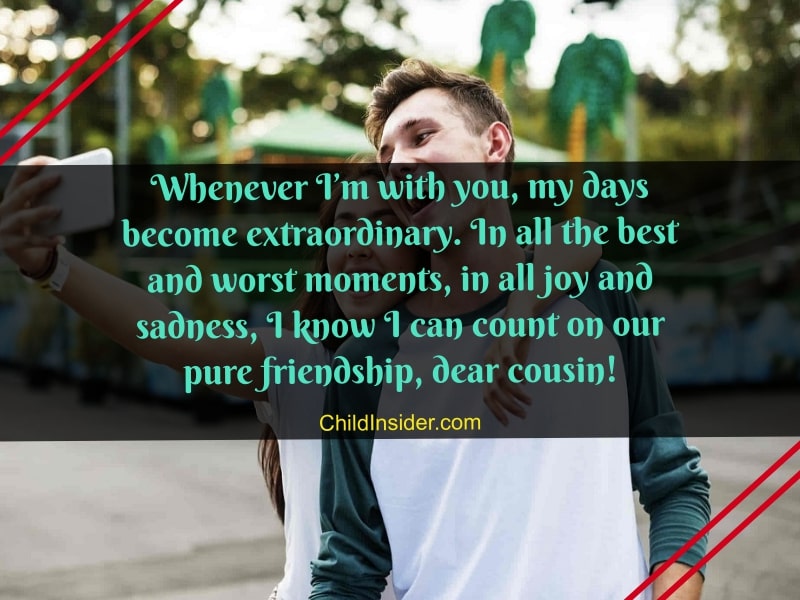 Funny Birthday Wishes for Cousin Brother
8. The bond and friendship between cousins never end, it strengthens with time. My cousin, I just hope we always be the best buddy!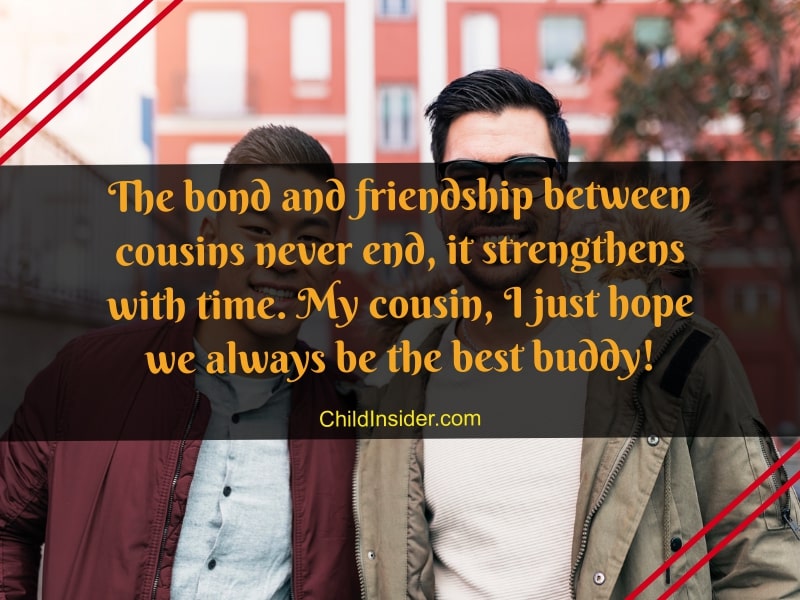 9. We grew up as sisters and have become the best friends. My beloved cousin, I always want to be at your side no matter what comes. You're the best!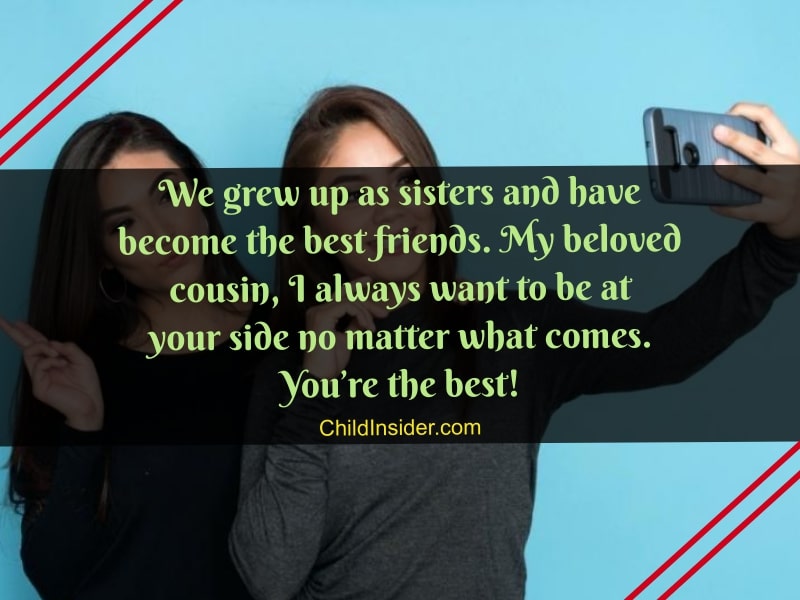 Best Birthday Wishes for Twins
10. God fulfilled my wish of having a brother by sending you into our family. My cousin cum little brother, I love you with all my heart. Remember that you can always count on me.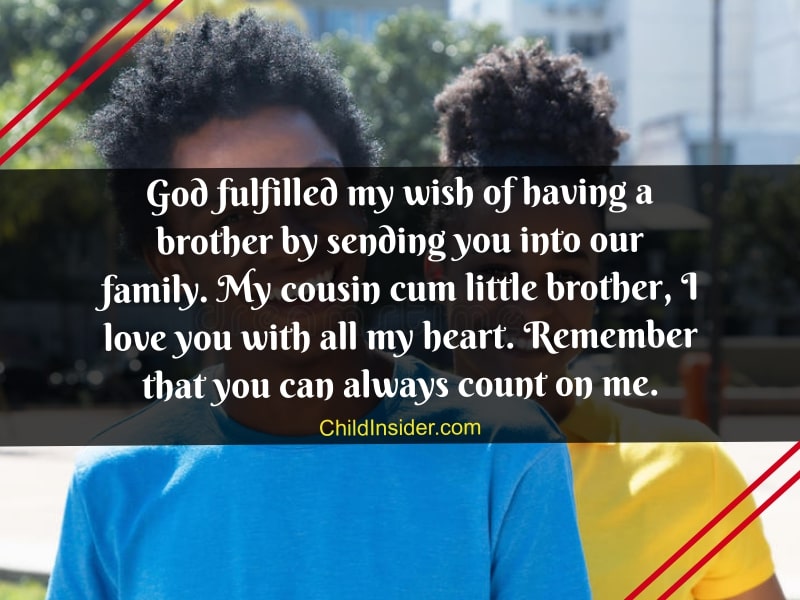 11. I'm the luckiest person, growing up in the best family with the best cousins ever. I wish, the love we all have for each other lasts forever!
12. I couldn't think of someone better than you to be my cousin. You're not only the part of my family, but you're also part of me.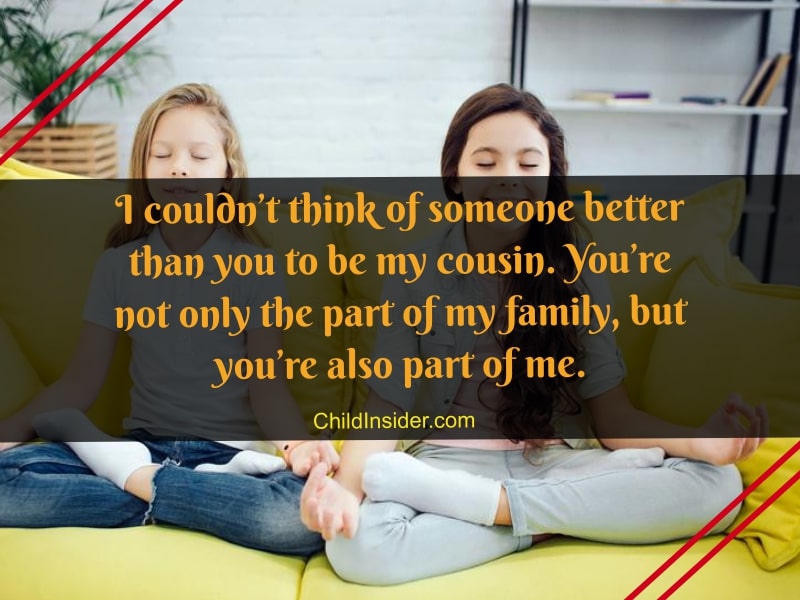 13. I proudly say that I have the best cousin that anybody wishes to have. Thanks a lot, cousin for building such beautiful and special memories with me.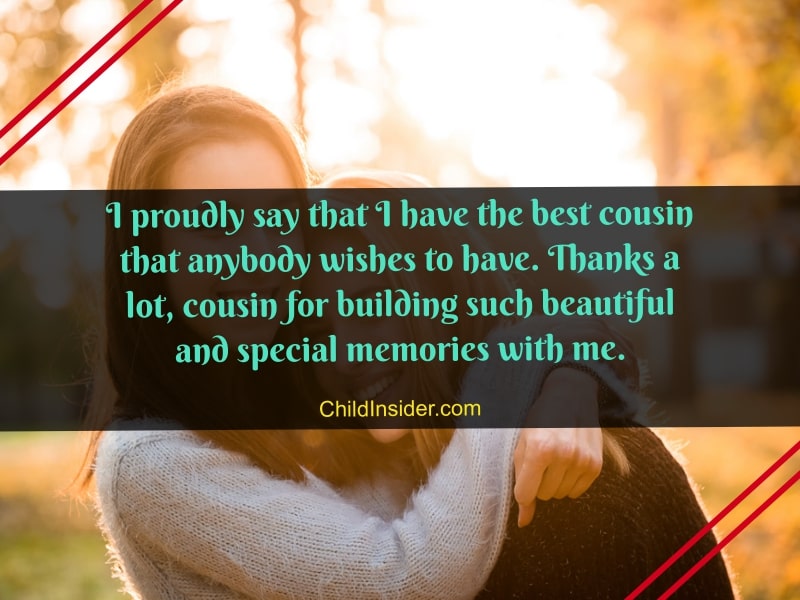 14. I miss the time we spent together, the laughter we had and all the things we shared. Though we're not together today, you're always close to my heart.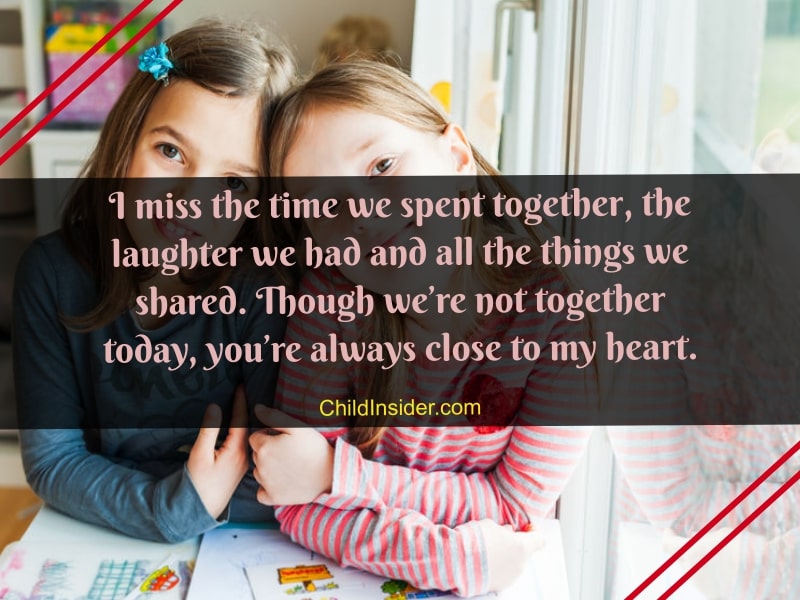 15. When I'm with you, my days become great. You know how to cheer my mood and make my day. I love you, the craziest cousin ever!
Cute Birthday Wishes for Younger Brother from Sister
16. Whenever I see you, I think, how can a person be so boring! Just kidding! You're perfect and it feels really good to have you as my cousin. I love you!
17. Nobody knows me better than you. You are not only the best cousin but also, you're my sister by heart. I hope God always be with you and give you a wonderful life that you deserve!
18. I'm proud of being the cousin of such a wonderful human being. You've always inspired me, supported me and did everything you could. I'm blessed having you in my life!
19. I've always considered you as my own brother and I know you can feel the love I have for you. Keep in mind that you're very special to me.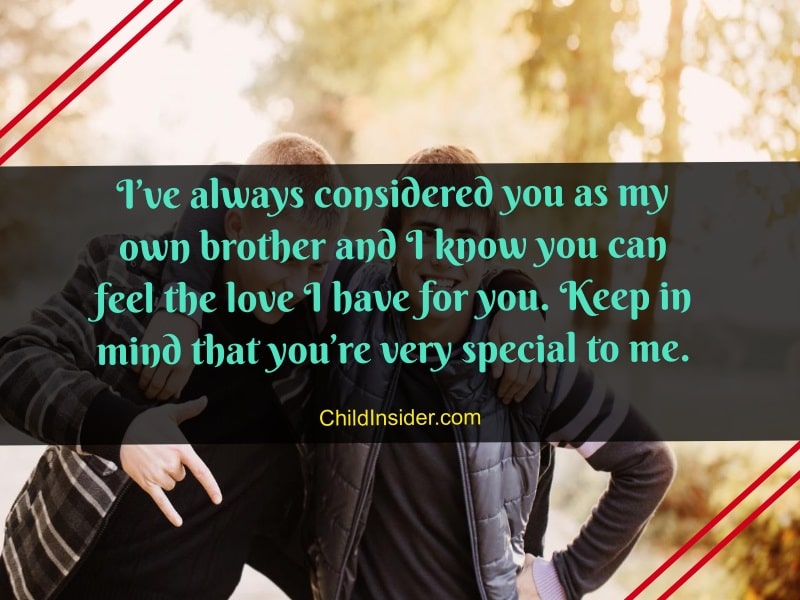 20. My heart smiles when I think of the memories of our childhood. In all my good memories you are there. I love you, my cousin!
21. There are some special people whom we always keep on the left side of the chest. Dear cousin, you're one of those special people with whom I always had the best time.
22. Beautiful little cousin, you're the source of happiness for our family. I always love being with you. May God continue to bless your path of life!
Caring Birthday Wishes for Younger Sisters
23. The family parties complete with your presence because you're the soul of our family. Continue being cheerful and so full of life! Love you, buddy!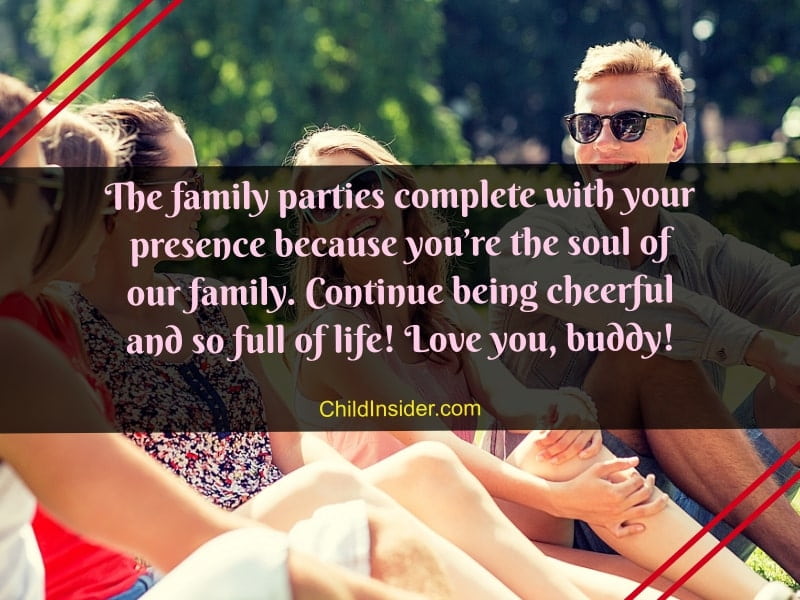 24. You've always been with me when I needed the most. Dear cousin, remember, I'll forever be here cheering for your victory and achievements.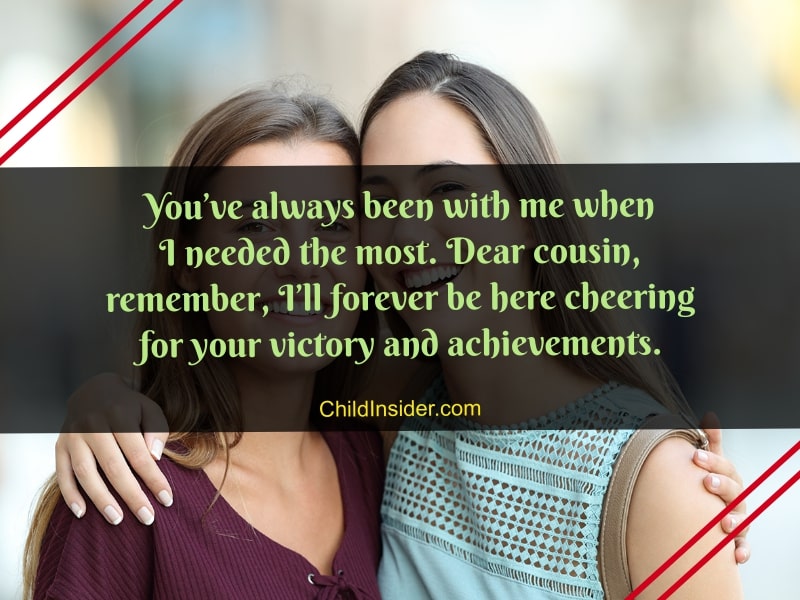 25. You're one of the most important people in my life, dear cousin. I believe in you and I know, you'll be successful in all areas. My good wishes are always with you!
26. In you, I've always found a big brother, a mentor and of course a friend. I can't describe what you're mean to me and your importance in my life. I just pray to God to give you all the happiness that you truly deserve!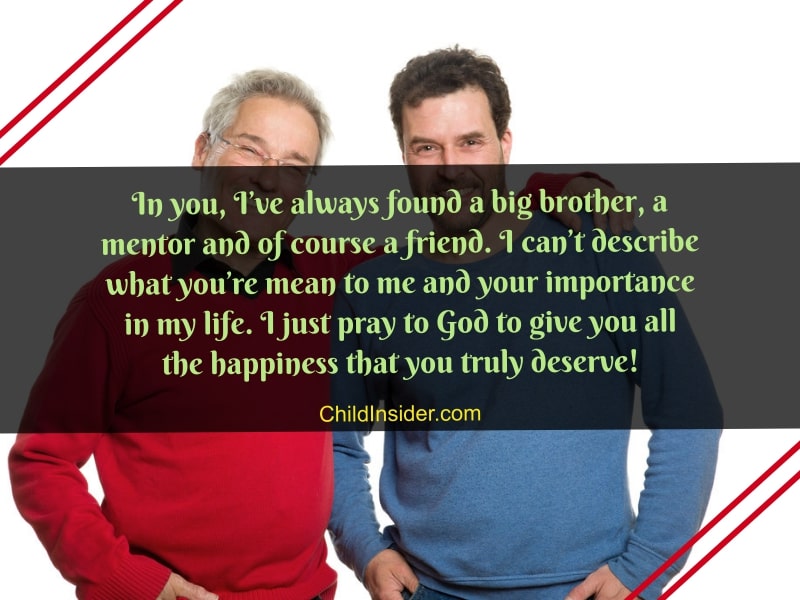 27. You always live in my mind because our connection is eternal. Beloved cousin, thanks for being so special. I hope your heart always be filled with joy and pleasure!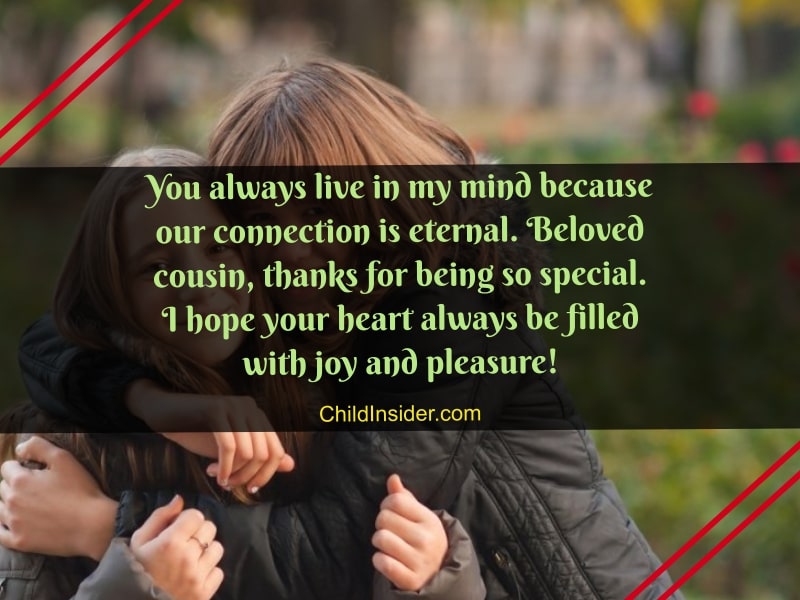 Beautiful Birthday Wishes for Sister
28. It's a privilege to have you as my cousin. I've always found you by my side. You deserve to have all the best things. May God always be with you and help you fulfill your dream!
29. You've always accompanied me and supported me. You're very special, dear cousin and you have got a permanent place in my heart. May God bless you always and give you a blissful life!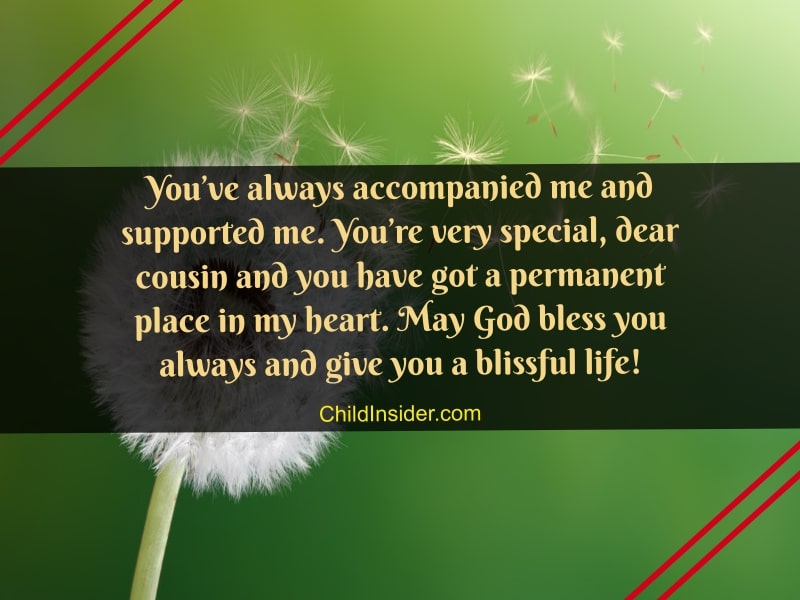 30. With every passing day, our union is getting stronger. I'm sure my life would be dull and colorless without you. Be very happy and celebrate your life every day! Adore you, my cousin!
31. You're my that friend and brother everyone should have in life. I love you from the bottom of my heart and so happy to share life with you. I hope you can get all the things you desire!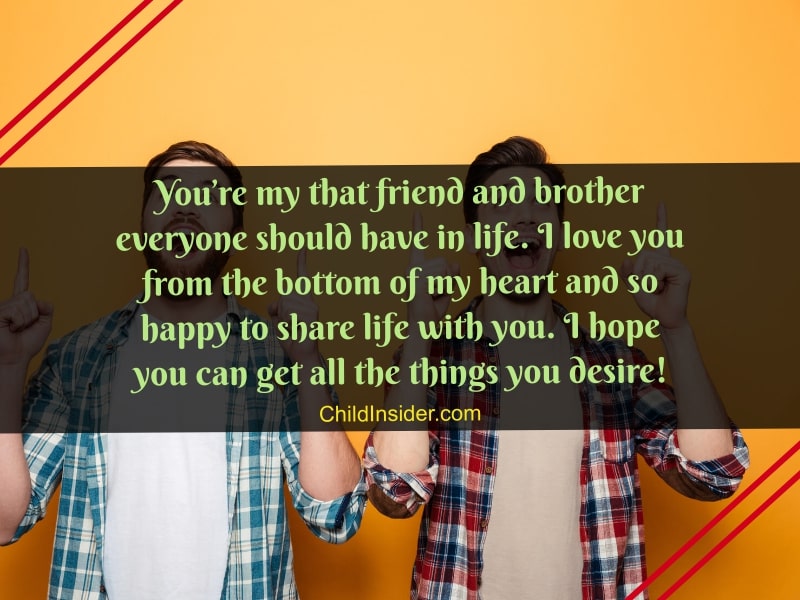 32. I'm always grateful to God for putting us in the same family and you've become so close to my heart that I can't imagine living without you. Thanks for being the best cousin!
33. Joy becomes double when a cousin also becomes your best friend. The memories we shared is very special to me and I must confess that, with you, I lived the best time of my life.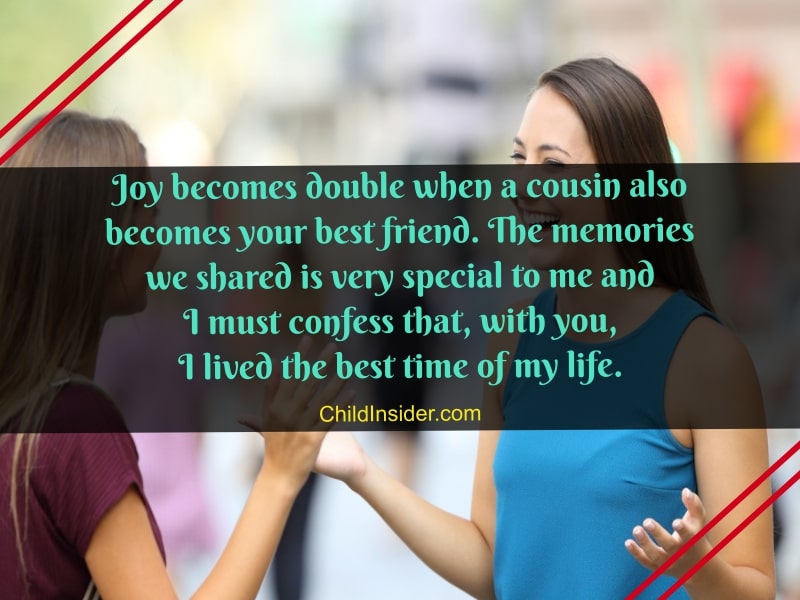 34. I know, we don't meet every day, but it's true that we'll always be close. Dear cousin, count on me because I'm always here for you.
Loving Birthday Wishes for Big Sister
35. We spent so many years together and it's really difficult to find which moment was the best. Thanks a lot for everything you ever did for me. Good luck with your life!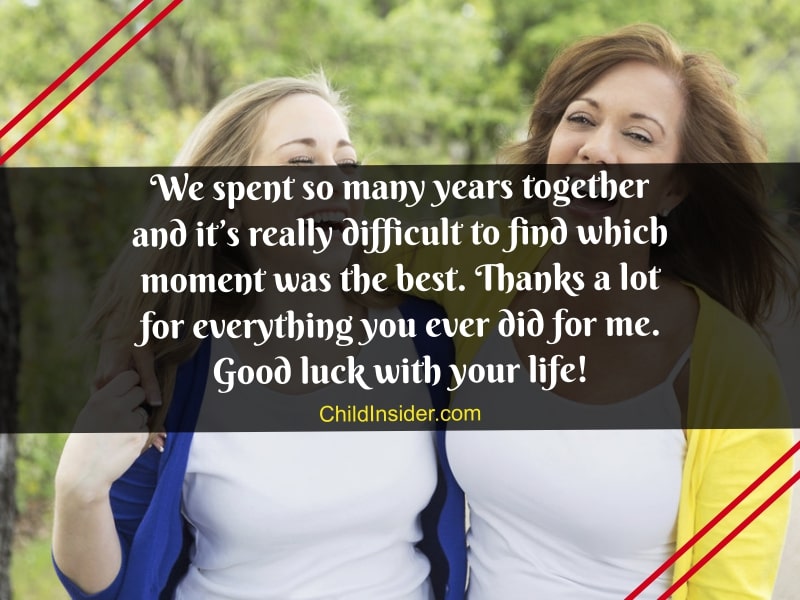 All of our 35 cousin quotes are perfect for sharing with a cousin and are sure to make you feel closer to them, no matter how far apart you really are. They're fun, designed to bring a smile to your face, and perfect for improving a relationship. Let us know which of our great sayings or quotes you chose to help you feel closer to your cousin.