Long hair or short, you can rock your country girl hairstyles in just about any length and color. Brighten up your days by giving your hair a true makeover every day, because hair does need pampering too.
Amazing Hairstyles for Country Girls
Our experts have curated a list of 11 country girls hairstyles for you to get inspired.
1. Bubble Pigtails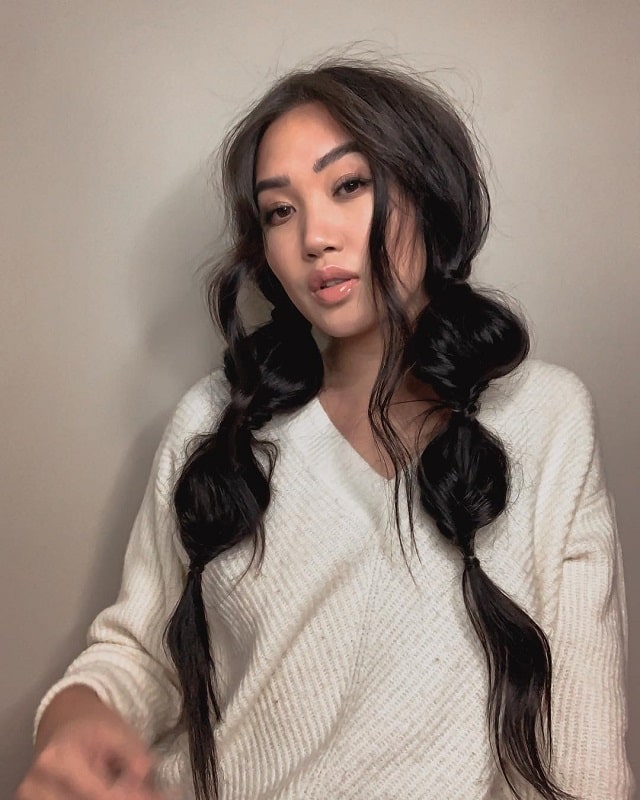 This country hairstyle for girls is super easy and fun to play with. Middle part your hair and tie pigtails like you would normally do. Now hold your pigtails with elastic every two inches creating multiple sections. Let some loose stands fall on your sides to give the ultimate chic look.
2. Double Dutch Braid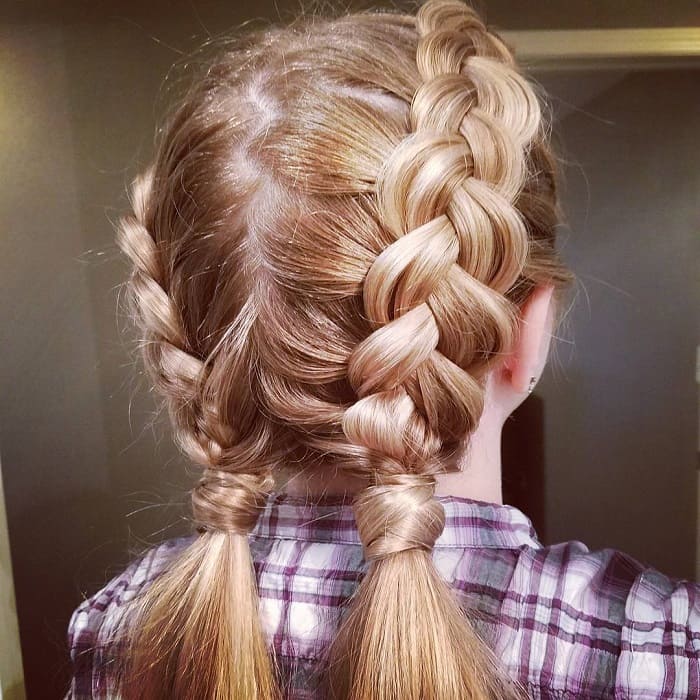 Often called the reverse French braid, the Dutch braid is a popular hairstyle for country girls. It extends a neat and tidy look especially for school going, little girls.
This one is simple! Equally, divide your hair into two parts. Take one side at a time and begin braiding your hair from near the parting and braid all the way down until you are left with less hair.
You can add some beads to go with it if you want to give a fancy look or just let them be for a more easy and simple look. Not at all. Anyone can wear this braided hairdo, be it a little girl, a teenage girl or a young woman.
3. Double Bun Half Down
Double buns are one of the basic yet casually stylish ways of wearing your hair for that edgy country girl hairstyle look. It merits leaving your hair down while you middle part and twist your hair into two loose buns. A cute yet hipster hairstyle for girls to try out.
4. Top Messy Updo
Wearing a big messy bun is the ideal hairdo for country girls. As simple as tying your hair up top loosely, the messy bun is a quick fix hairdo especially when you are running late.
5. Pigtails with Side Bangs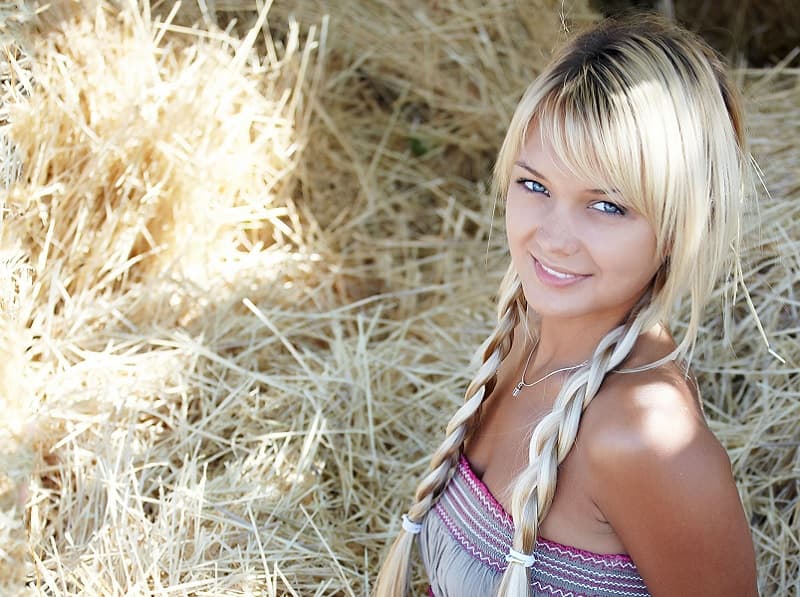 A variant of the traditional pigtails, this 80s hairstyle puts a trendy twist in the easy country girl hairdo. All you need is to part your hair to one side or even the middle and loosely braid the hair neck down.
This hairstyle suits young girls and women alike and is school and workplace friendly.
6. Long Pigtails with Wavy Hair
A great way to collect your hair and prevent them from falling all over your face, long pigtails give you the classic country hairstyle for girls.
To get this look make two ponytails just above your hair and use a curling rod iron to curl part of your ponytails to give yourself a dapper look. You may choose to middle part or side part of your hair for this curly hairdo.
7. High Bun with Braid Bands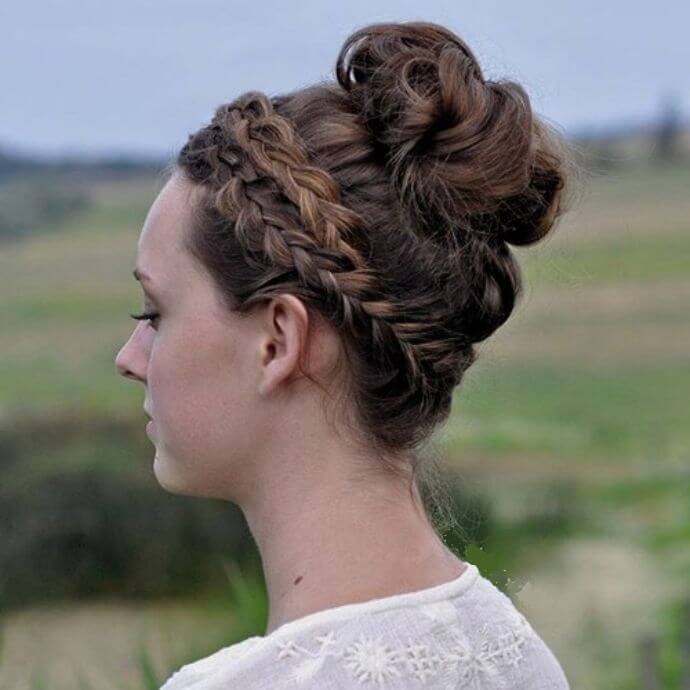 This hairdo for country girls is an elegant way to wear the hair. This girl's hairstyle is perfect for weddings and parties with a long dress or gown.
Take the front half of your hair and divide them into two parts tying braids and wrapping it around your head as bands. Uplift the remaining part of your hair and create a semi-messy bun. You can go to complete a neat look too if you prefer that.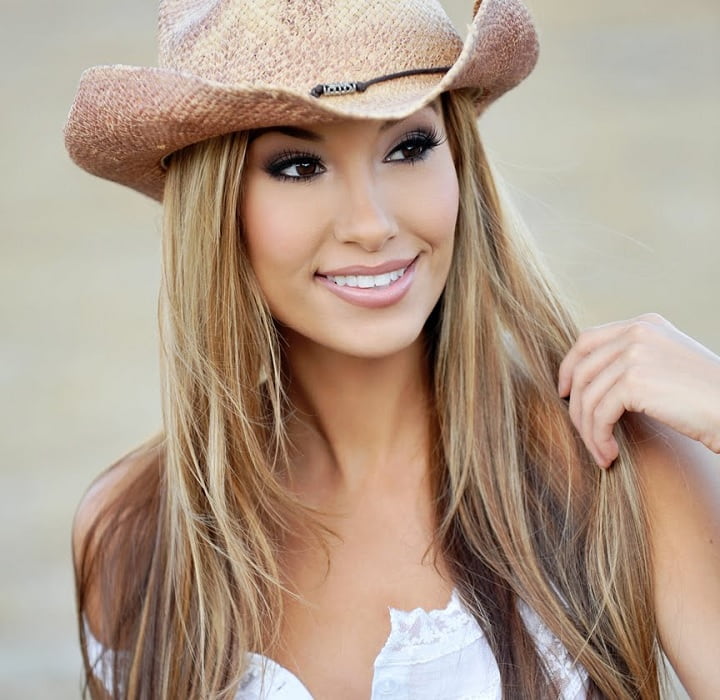 If you want to save time spent in front of the mirror then this is the look for you. Just air dry your beautiful long hair, comb them to perfection and you are good to go. You can accessorize it with a cowboy hat to give you the typical country girl hairstyle.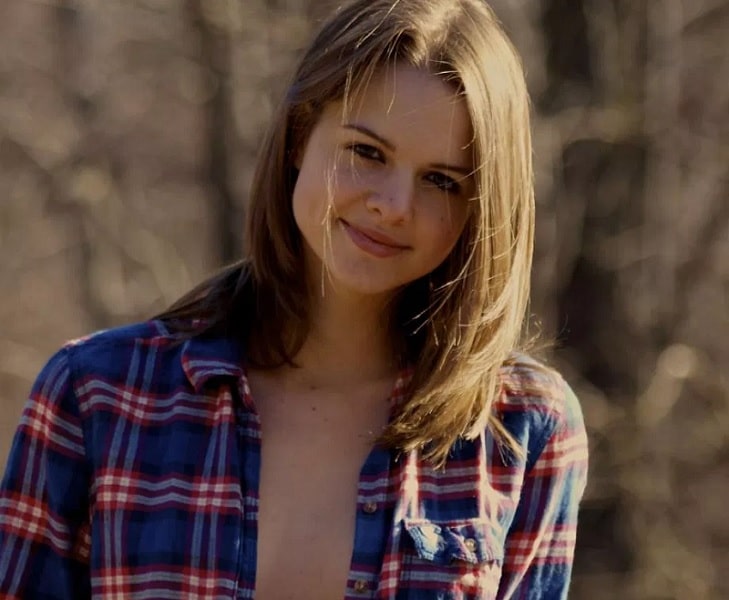 If you are tired of doing your hair every time then get them chopped into short layers making hair manageable and clean.
10. Side Fishtail Braid
A side fishtail braid with messy emo hair look will save the day for you. All you have to do is apply a serum in your damp hair and scrunch them to give a messy look on the top and start braiding your hair into a fishtail braid as you move down.
11. Short Wavy Lob
This is the 'cool girl lob' which is a perfect hairdo for country girls in summers. It looks dandy, does not take much time and effort.