Boys with long hair look fabulous if the hairstyle is picked according to the face shape. Choosing the wrong haircuts can make any boy look sloppy and messy instead of updated and edgy.
Since all boys have different types of hair, they need to consider their color, volume, and ease of care.
Long Hairstyles for Boys
Boys with long hair who are committed to their long locks will love the below long hair looks.
1. Long Curly Hair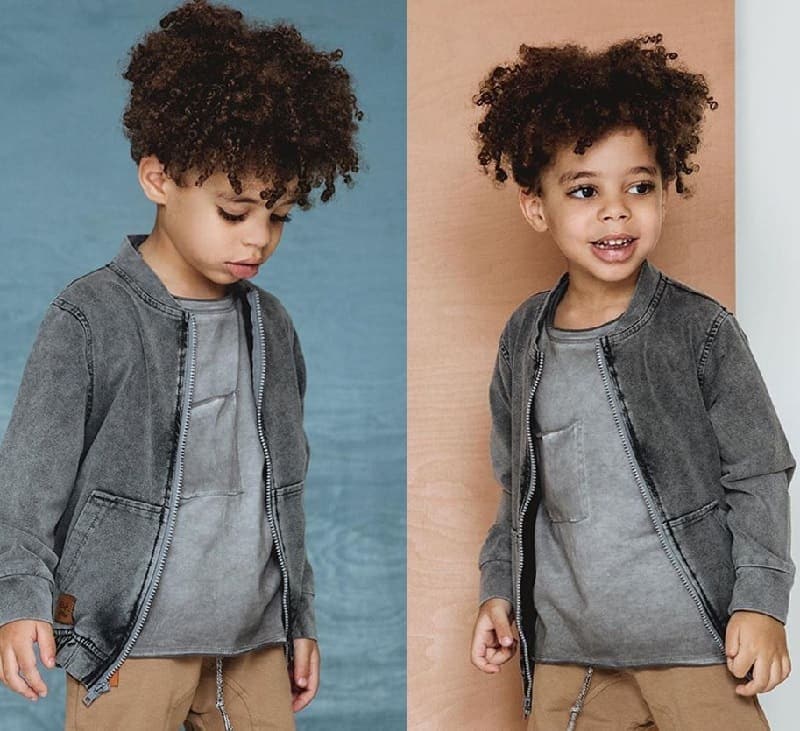 Younger boys who are lucky enough to have curly hair look great when their curls are allowed to grow out some.
This style is refreshing and easy to take care of, as it doesn't matter if some of the curls are a bit longer than others. This trendy look is best when the curls in the front are short enough to stay out of the eyes.
2. Long hairstyle for Long Faces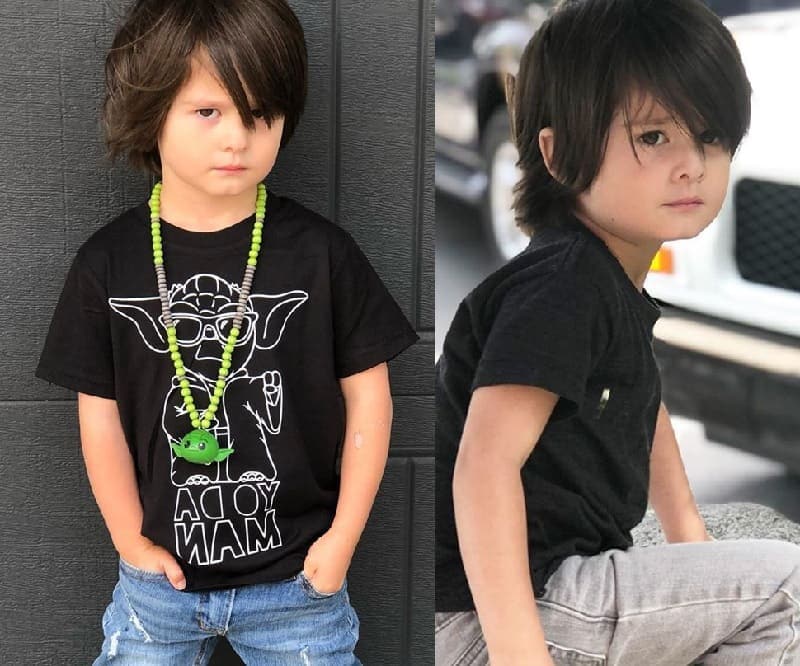 Longer straight hair can be pulled down so that it hangs part of the way in the face. This style requires a lot of lengths in the back and on the sides as well so that it doesn't look out of proportion.
Slightly covering an eye with the longer bangs makes this look a bit edgy.
3. Perfectly Cut Bangs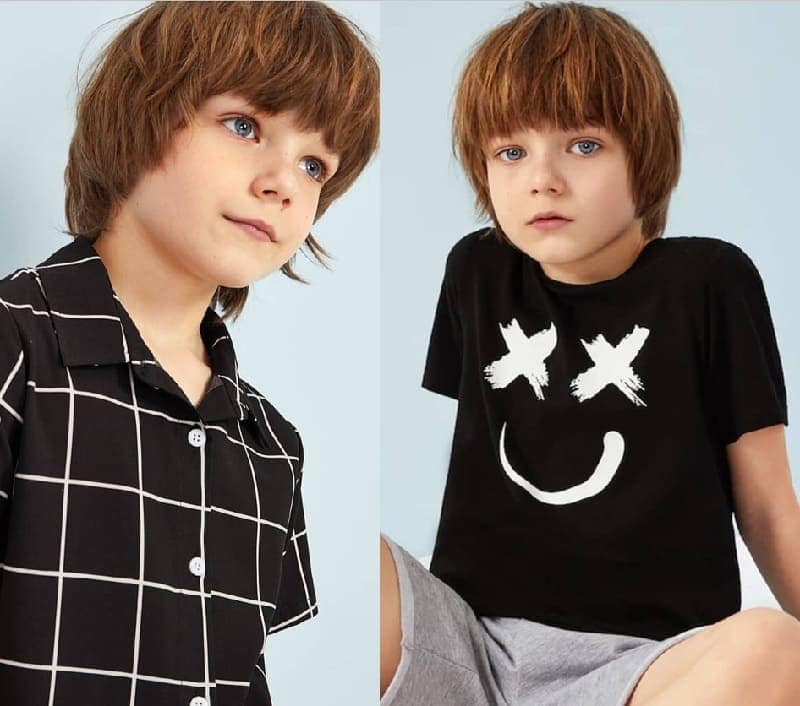 Bangs add fringe to the face and help to define it, which is why they look great on any boy. Instead of cutting wispy bangs, which can look out of place with longer hair, keeping them thick and bold is a better option.
This boy's hairstyle, combined with longer hair on the back and sides, looks great.
Trendiest Comb Over Hairstyles for Modern Boys
4. Swept Off the Forehead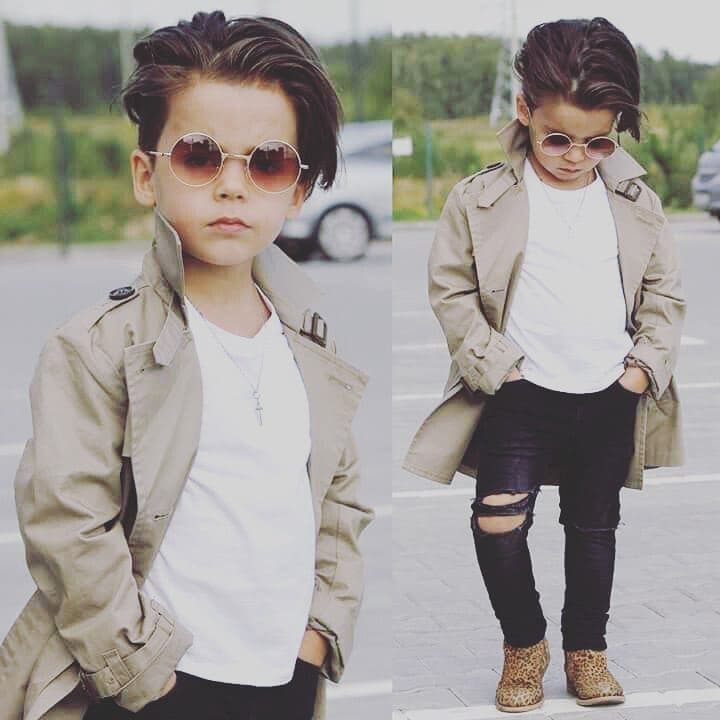 Boys with long hair who want to look effortlessly cool and chic will want to consider pushing their bangs back and off of the forehead.
This sweeping motion from their hair is very trendy and helps to add a lot of style to their look. A messy part and hair that reaches down to the ears complete the look.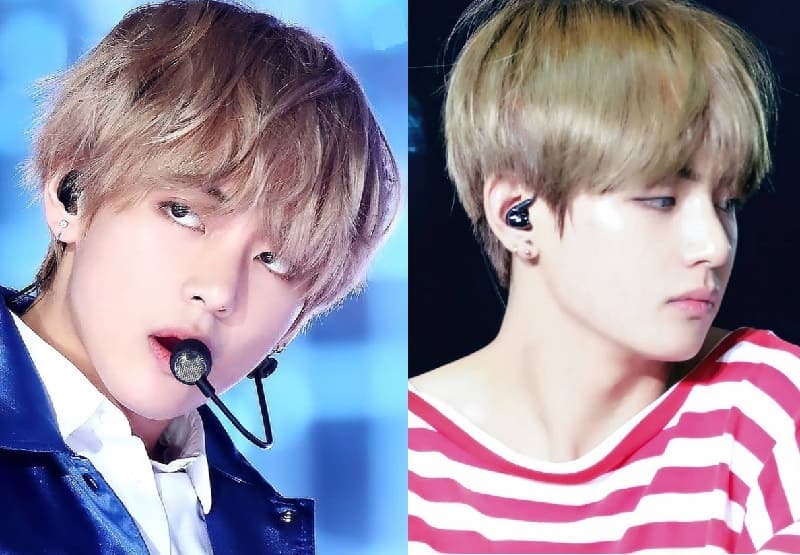 Shaggy cuts that are a bit uneven and irregular and look cute on younger boys, although older boys may want something that has a bit more structure to the cut.
This style has a lot of layers cut into it so that the long hair has a lot of movement and won't look like it is stuck in place or formed to the head.
Classic Long Hairstyles for Teenage Boys
6. Curled up and Away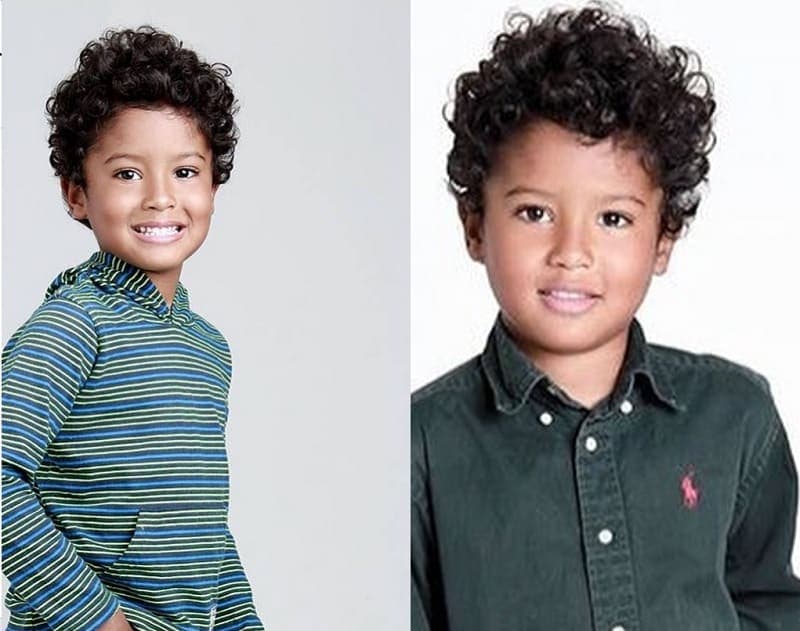 Natural curls look great when they are worn a bit longer, but not so long that they hang down in the face. This look involves cutting the hair so that the curls stay up and out of the face.
The natural movement of the curls is there, especially in the longer back, but it doesn't look messy.
7. Windswept to One Side
Long hair looks great swept to one side, which gives the look the appearance of being asymmetrical.
This is a fun look for boys who are constantly on the go and who want a look that is effortless and a bit messy. The back and sides are shorter to match the length of the bangs.
8. Curls to the Shoulders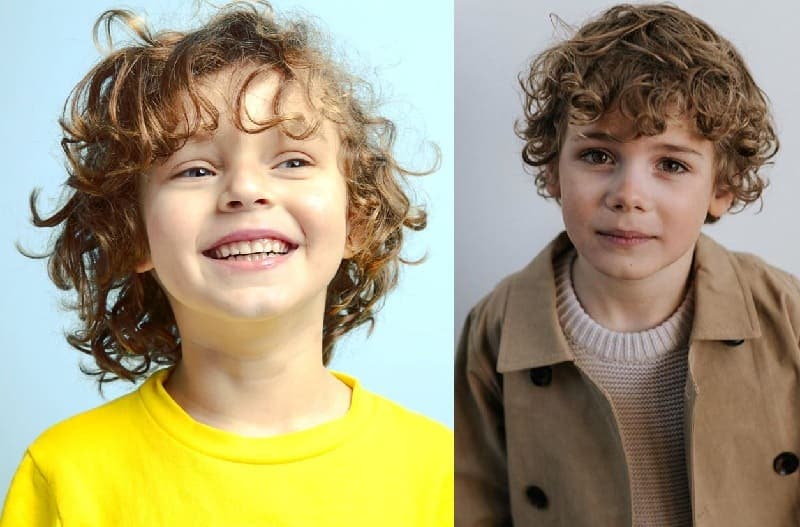 Loose curls look great when they are worn to the shoulders. This is an easy cut to style and takes care of, as long as the bangs are cut short enough so that the eyes can easily be seen. The sides and back of this cut need to be a bit longer.
9. Tight Ringlets with Tons of Body
Tighter and smaller ringlets have a ton of body, which gives this style a lot of personalities. It looks great when the hair is allowed to fly freely out from the head.
The varying lengths of this longer haircut make it suitable for most face shapes and give it a free and loose feel.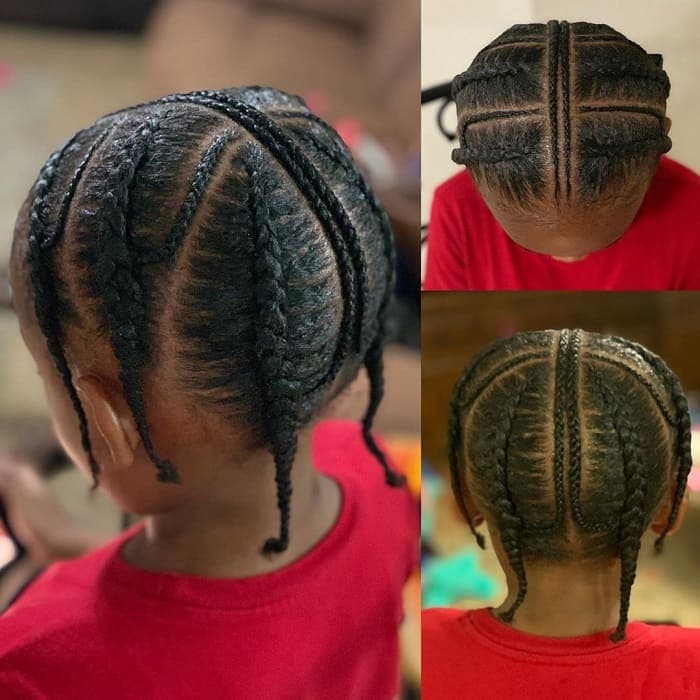 When boys who have long hair don't want to have to style it every day, then they need to consider the benefits of braids.
Unlike other hairstyles for boys with long hair that require daily upkeep to look their best, this style can be completed once and then left alone for a while, making it great for busy boys.
Best of Cornrow Braids Styles for Boys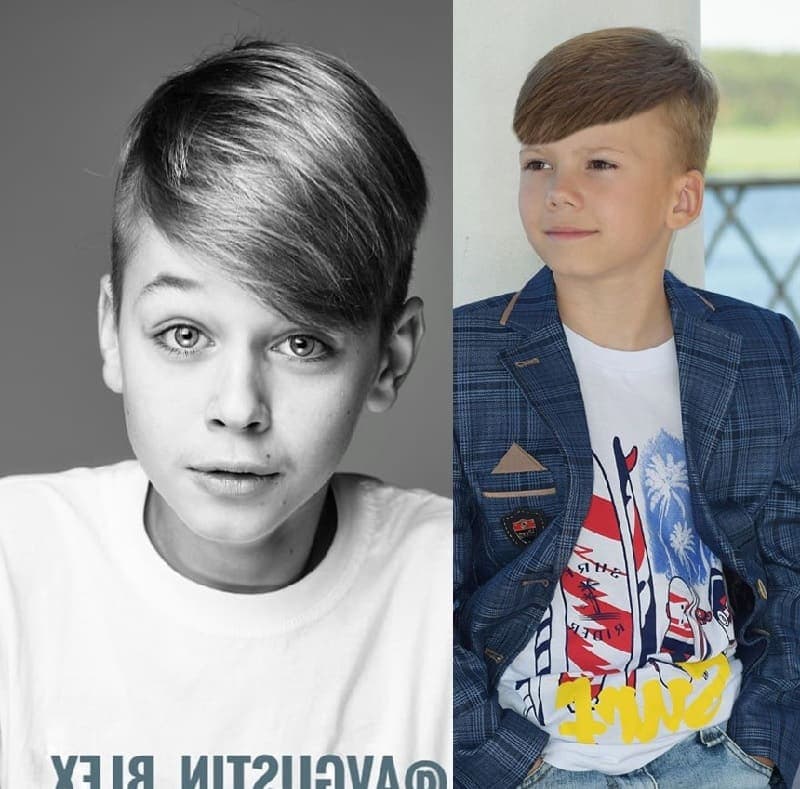 A fade that reaches the top of the head, but then stops so that the top and bangs are significantly longer is a chic look. Boys can easily style their bangs forward or pushed more to the side to change up their appearance day-to-day. You can also have a look at these boys hairstyles with short on sides & long on top.
12. Cut Around the Face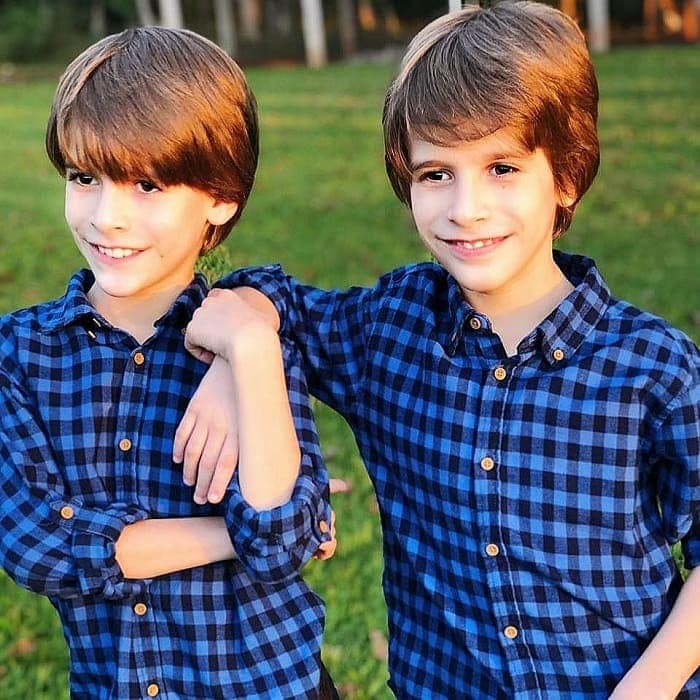 Long hair doesn't have to be out of control, like this cute look shows. The hair is cut to rest perfectly around the face, giving boys a youthful look.
Keeping the hair long enough to cover the ears prevents it from looking like a much shorter and more severe cut.
Attractive Hairstyles for Tween Boys
13. Bangs Pushed Forward
Pushing longer bangs forward so that they hang down over an eye gives this look a bit of a rebel appearance.
The shorter sides are a great contrast to the longer bangs and do a great job of keeping this cut from looking overly shaggy or unkempt.
14. Split on the Side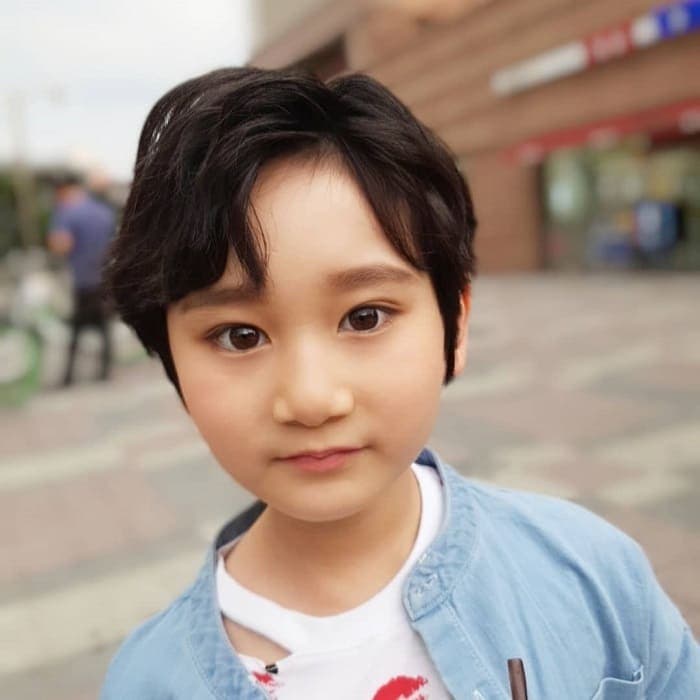 Parts down the middle of the head look severe, but a side part is much gentler. Splitting this long shaggy hair on the side ensures that there is plenty of volumes and that the hair hangs easily around the head.
Keeping bangs trimmed above the eyes ensures that boys can see, and carefully cutting out the ears gives a bit of a pixie appearance to this style.
15. Curled Bangs to the Eyes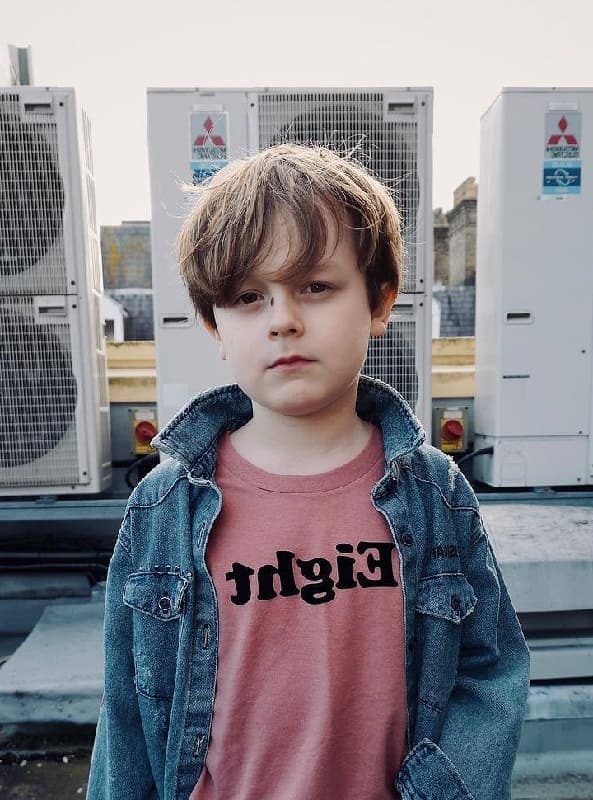 Rather than allowing bangs to hang straight down into or over the eyes, this cut has them curled just a bit to one side.
The result is much softer and more relaxed than a severe and straight cut. The rest of the hair is left long but cut over the ears.
16. Straight and Simple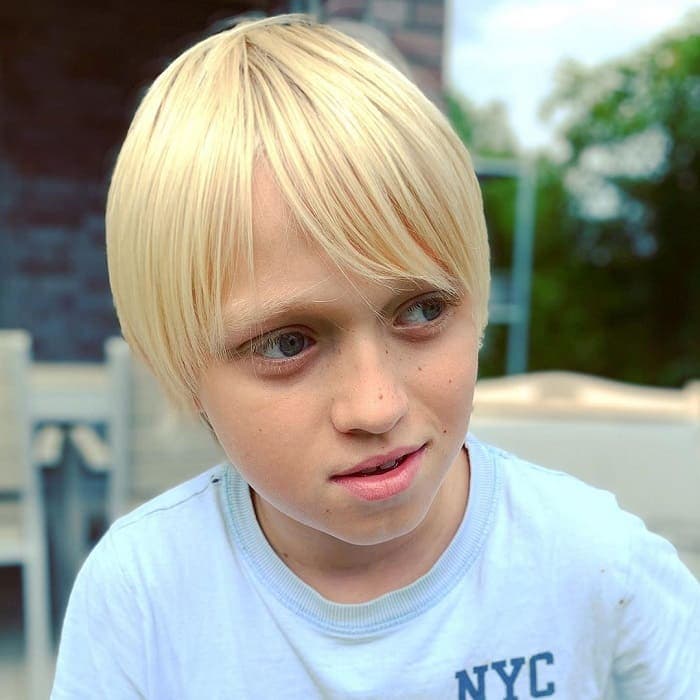 Haircuts don't have to be highly involved, as this simple cut shows. Stick-straight hair looks best on boys with long hair when allowed to fall in a natural way around the head.
Pushing bangs forward from the back of the head adds volume and body. Keeping the bangs over the eyes prevents it from looking too shaggy.
17. Delightfully Fringed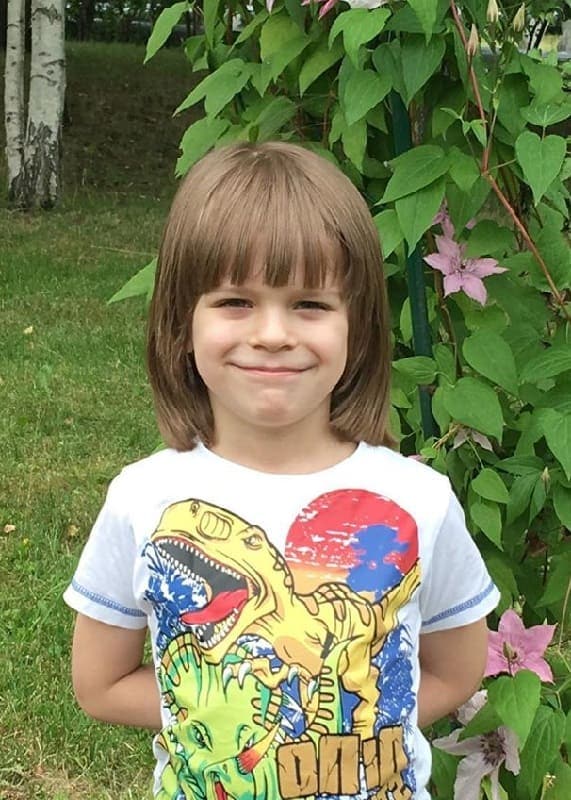 A great straight fringe directly above the eyes helps define the face in this style. Longer sides reach to the shoulders, adding length and a lot of interest to the cut.
This is a great long haircut for boys who don't want to wash their hair and go without a lot of effort.
18. Wild Mass of Curls
A wild mass of curls may seem untamed, but it's a refreshing take on curly hair.
This is one of the best long hairstyles for boys with curls, as it has plenty of volume and movement, which keeps the style from looking boring or dated. Boys can tame the frizz with a little product or leave their hair alone.
19. Natural Ringlets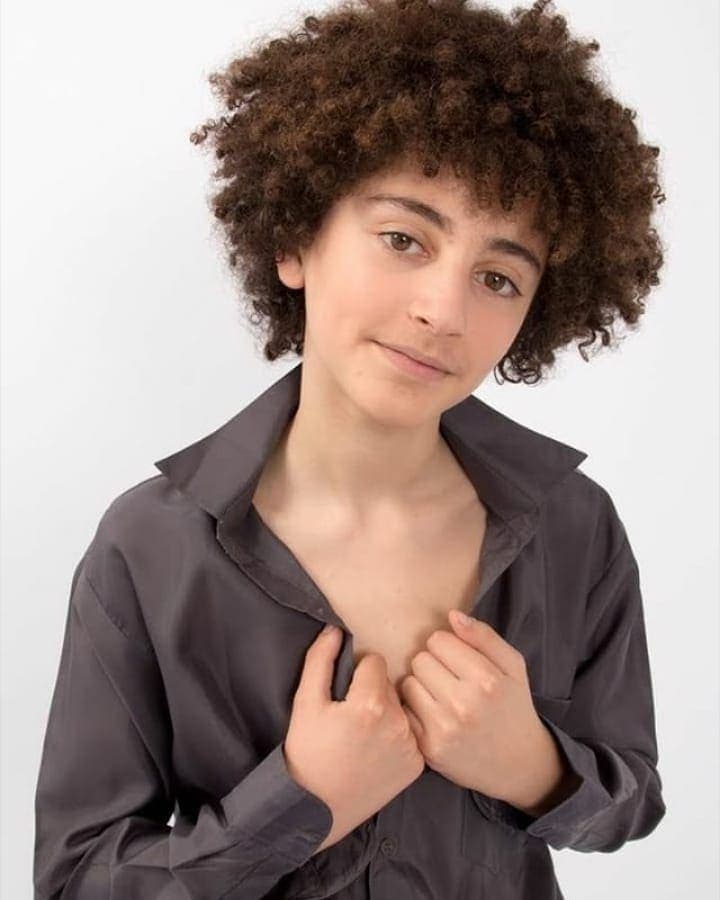 Natural ringlets are soft and attractive, especially when they are cut to different lengths around the head.
The bangs need to be shorter for this style to work, but the sides and back can be much longer, adding a lot of volume and length without making it difficult for the boy to see.
Eye-catching Thot Boy Hairstyles
20. Tucked Behind the Ears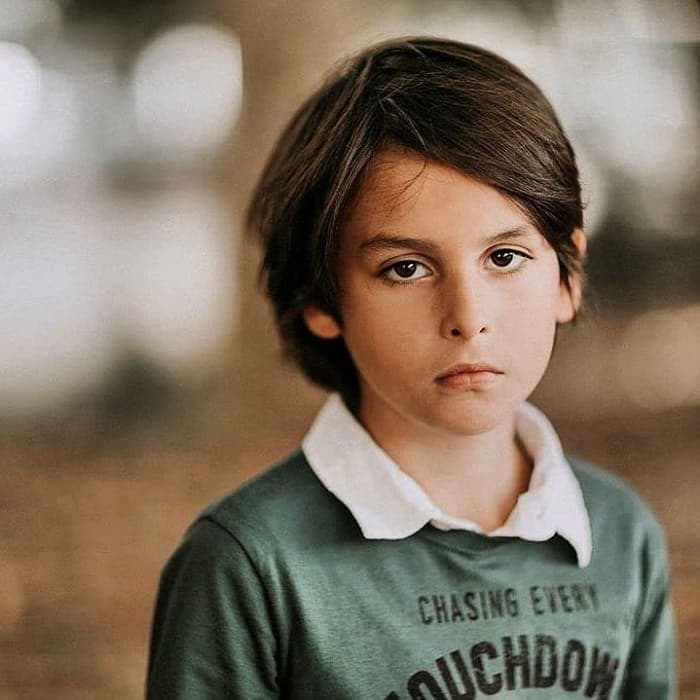 Longer hair that is straight and simple looks great tucked behind the ears. Unlike other long hairdos for boys that require a lot of styling or work in the morning, this cut is easy.
The back is a little longer than the bangs, which adds interest and weight to the style. Cutting layers into the hair is a great way to thin out thick hair and make this style lay flat.
21. Wavy with Body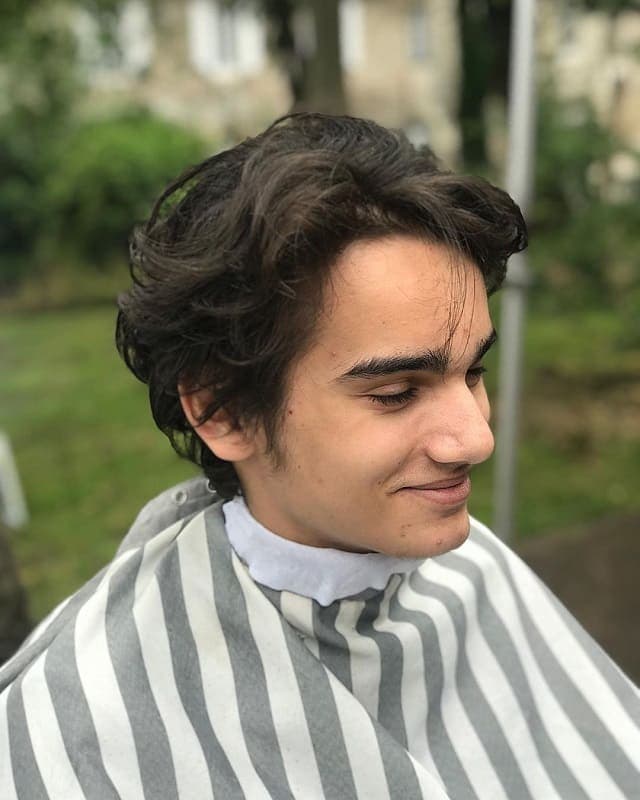 Wavy hair looks great left a little longer, as the waves add a lot of movement and body to the cut. This style has shorter bangs pushed out of the face, as well as plenty of longer layers around the sides and the back of the head.
The top has longer layers as well, although they need regular trimming to prevent the cut from looking flat.
22. Boy's Bob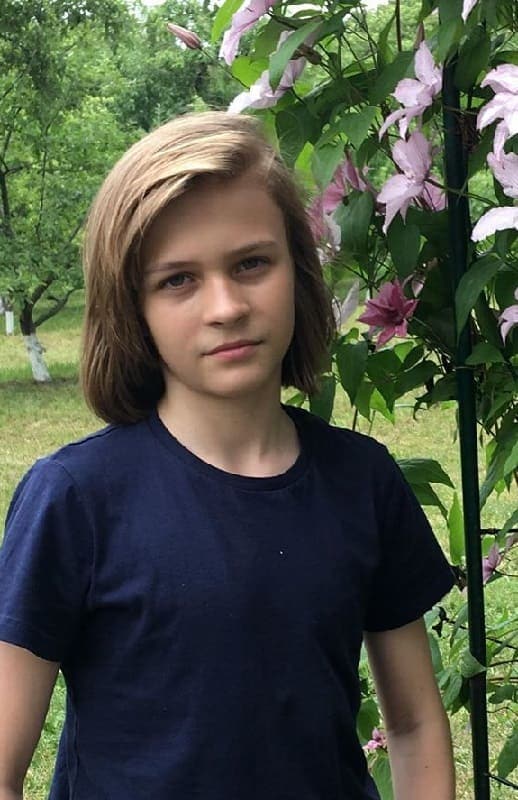 Bobs aren't just for girls, as this great style proves. The longer bangs blend seamlessly with the long sides of this cut, which reach all the way to the shoulders.
It can be tucked behind the ears or even pulled into a bun or ponytail on very hot days, giving long-haired boys options and control over how they look.
These fun haircuts for boys with long hair are worth considering. Any boy who wants to grow his hair out and wants to be sure that he looks and feels great will need to choose a great haircut. This will prevent his hair from looking unkempt and ensure that he looks trendy and updated, no matter his personal style.